Vintage pieces are the soul of a room! I'm a firm believer that you can make inexpensive home products sourced from big box stores and the internet look expensive when you can combine them with the right vintage pieces.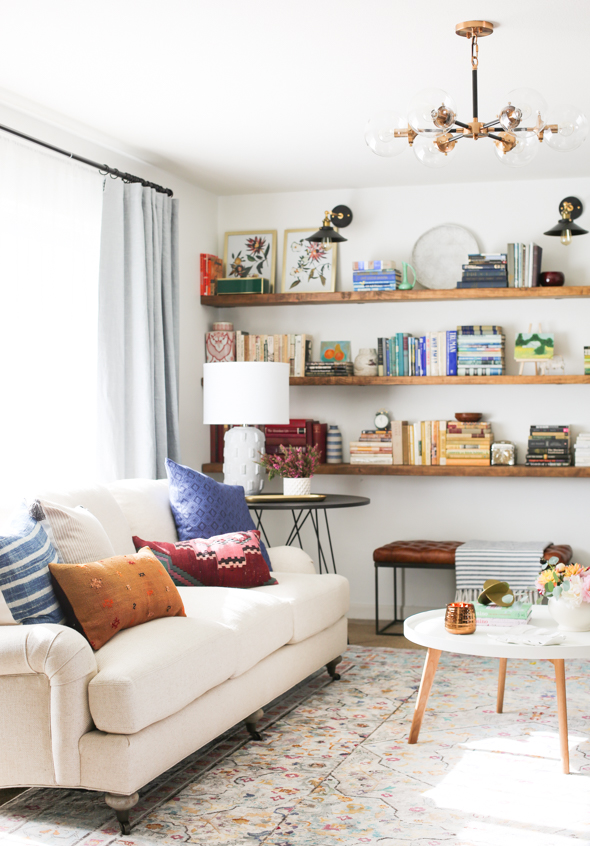 sofa  //  rug  //  coffee table  //  chandelier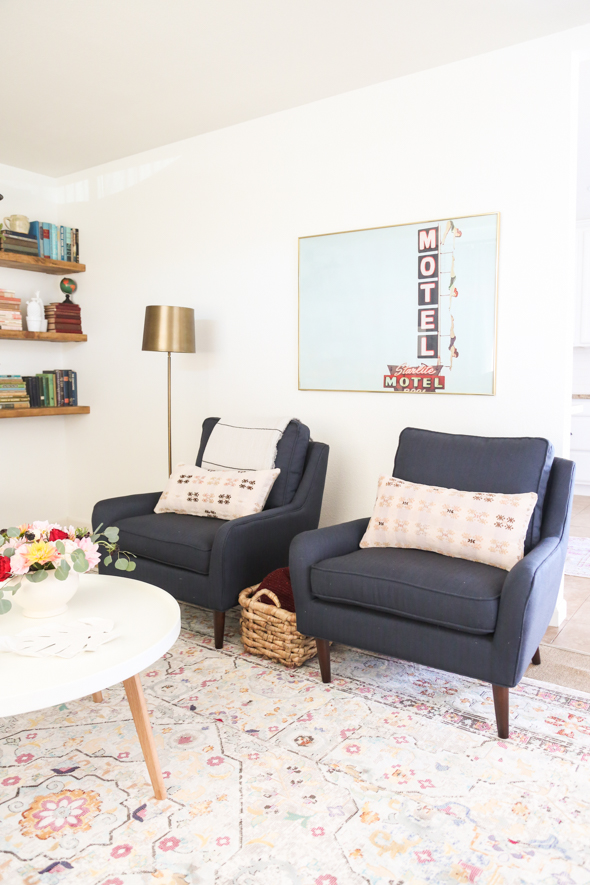 STARLITE print  //  chairs  //  lamp

See this living room reveal here
Vintage pillows are an easy place to start if you're feeling timid. They are colorful, textural little pieces of art! Just like a great pair of statement earrings with a simple t-shirt, a fun vintage pillow can trick the eye and make the whole room look more expensive!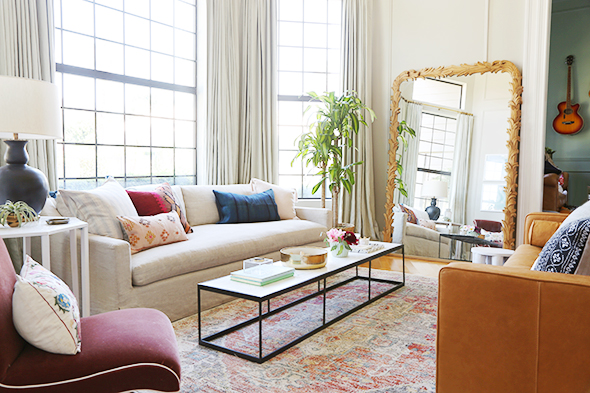 See Jenny's Library reveal here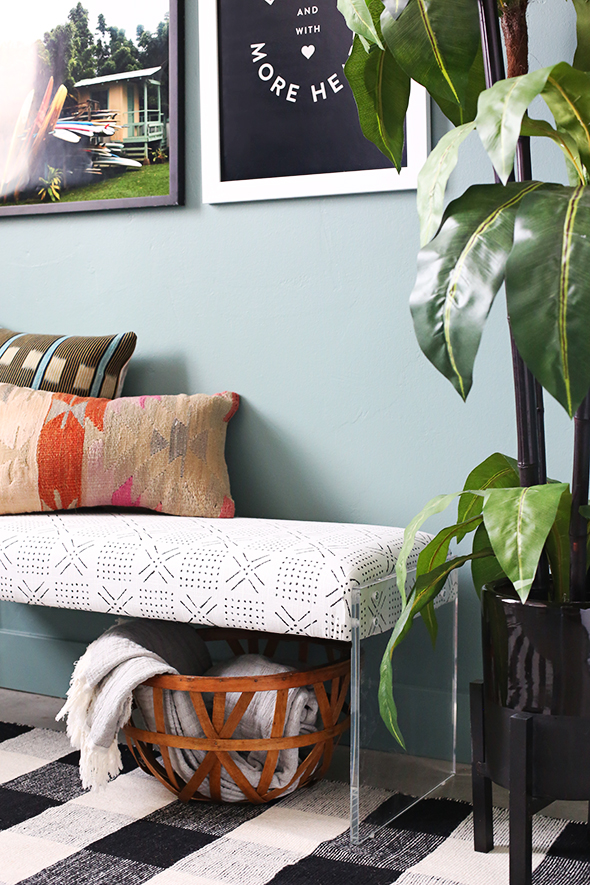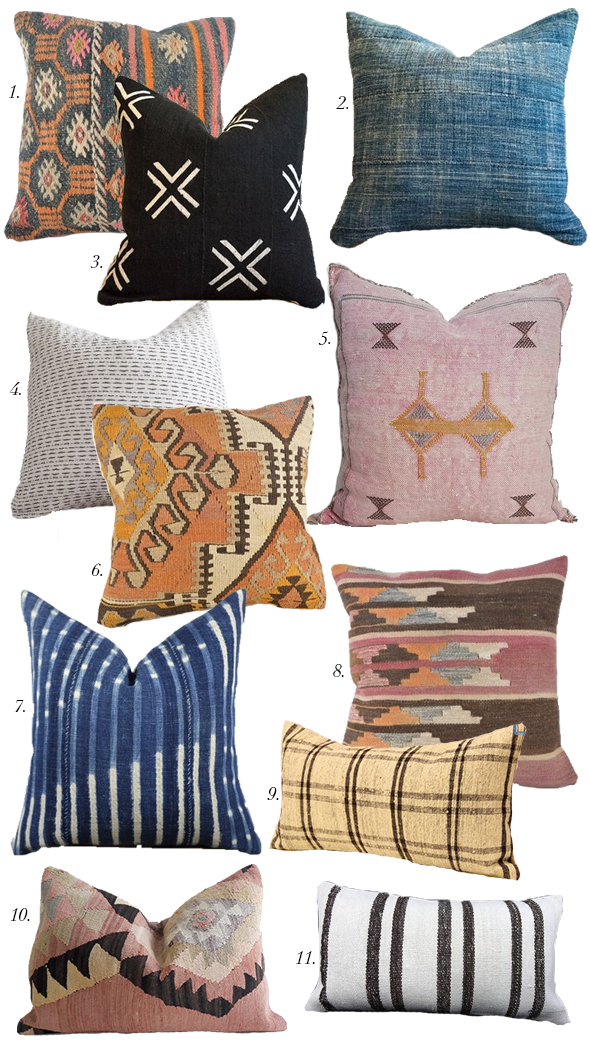 1  //  2  //  3  //  4  //  5  //  6  //  7  //  8  //  9  //  10  //  11

Throw blankets are the next step in vintage shopping that feels accessible but fun! I love a good Moroccan throw with giant tassels! The bonus is these throws can be easily dyed if you're not finding the exact color you'd like for your bedroom.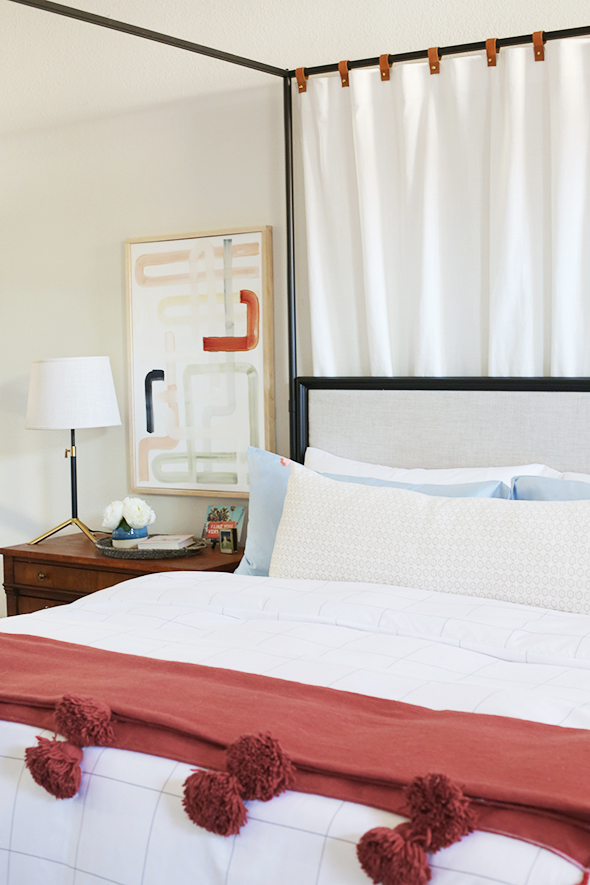 See Jenny's bedroom reveal here
PATHS print  //  Juniper Studio Home Lumbar Collection  //  lamp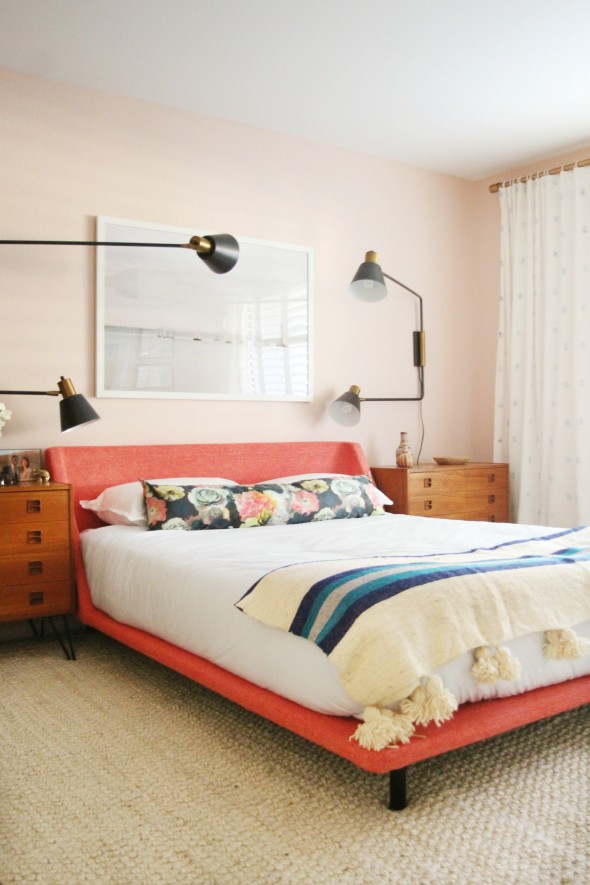 See Lucy's bedroom reveal here
bed  //  rug  //  wall sconces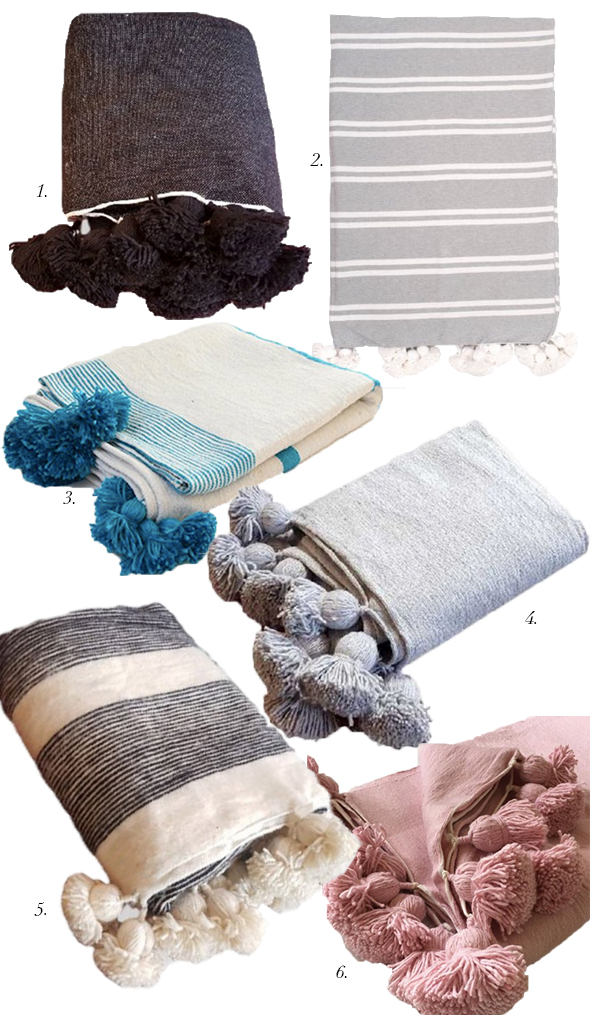 I've said it before, but vintage runners are a must for me in every kitchen I design! They bring warmth and soul to what can feel like a cold space otherwise.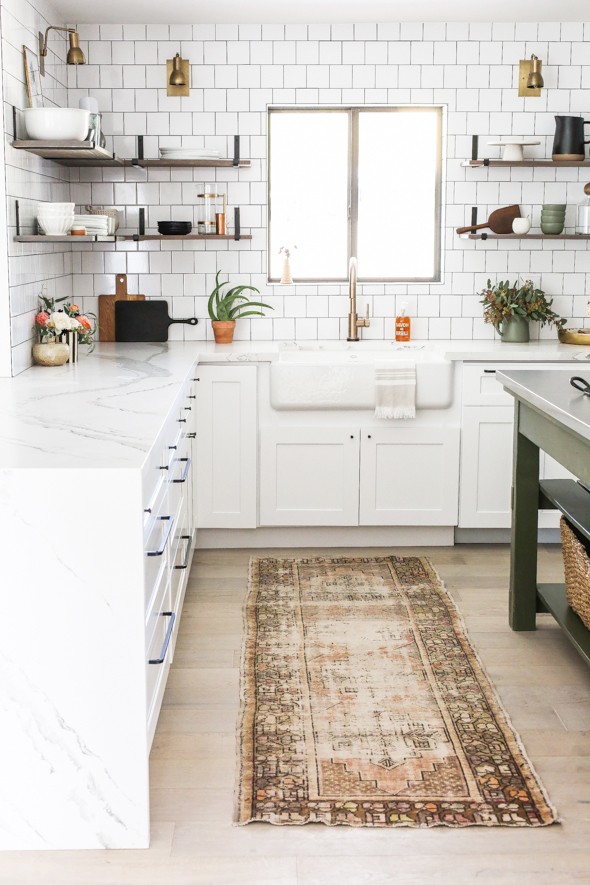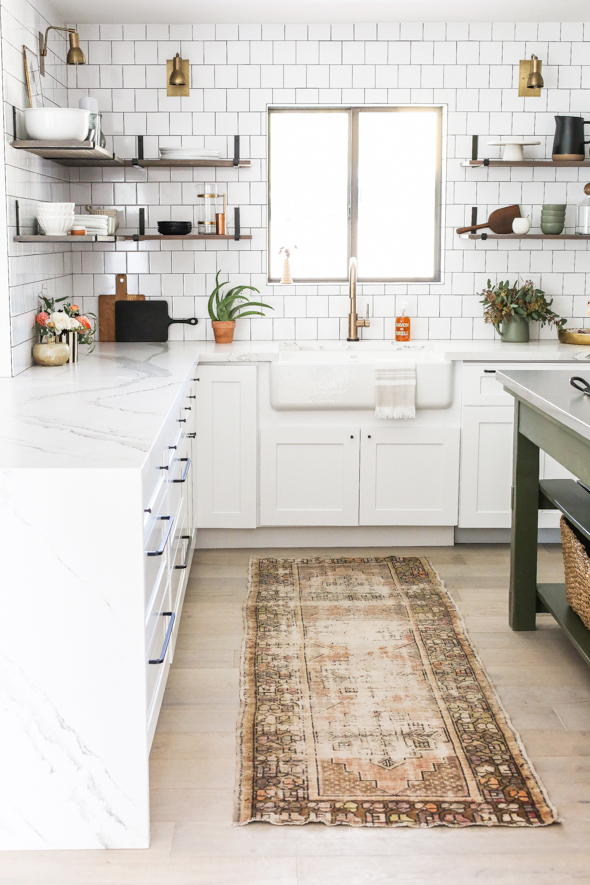 See the Gentry Project kitchen reveal here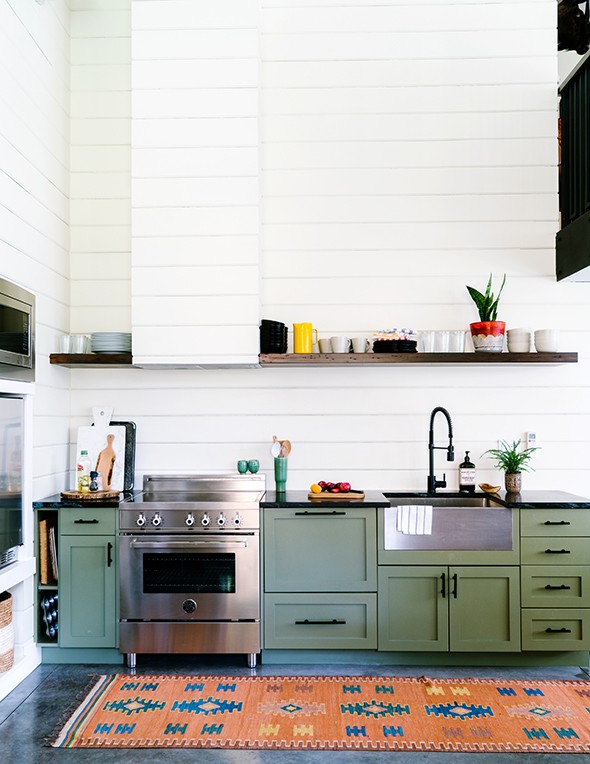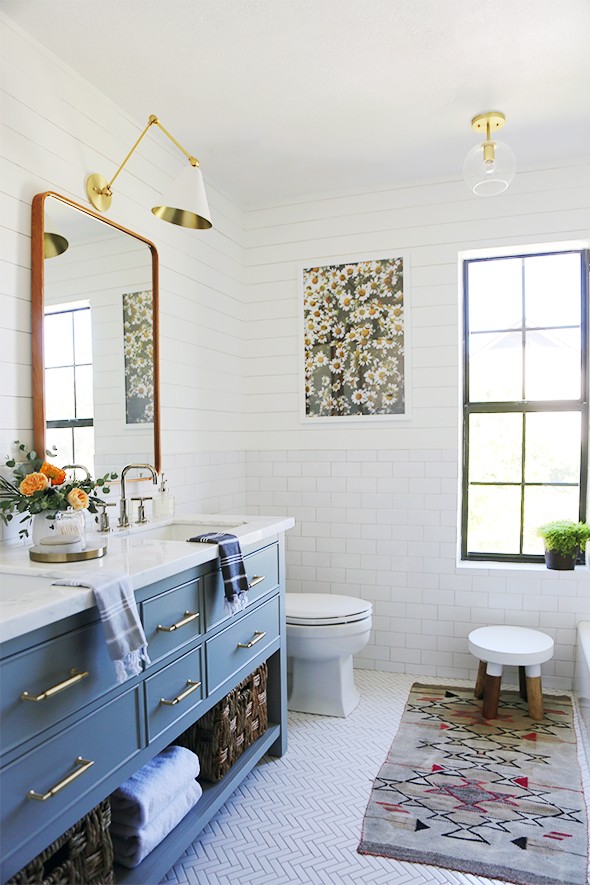 vanity  //  stool  //  mirror  //  sconce
See the girls bathroom reveal here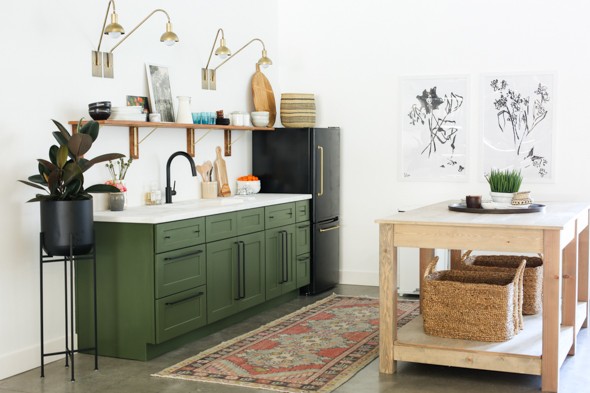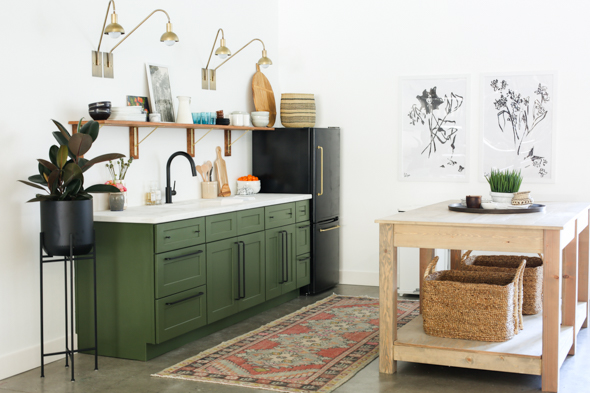 HYACINTH print  //  POPPIES print  //  black planter
See the Studio kitchen reveal here
If you click through some of these linked rugs below, you'll find a few of our favorite rug sources! You can follow their shops and see all the beautiful pieces these sellers list daily! Treasure hunting at its most convenient! :)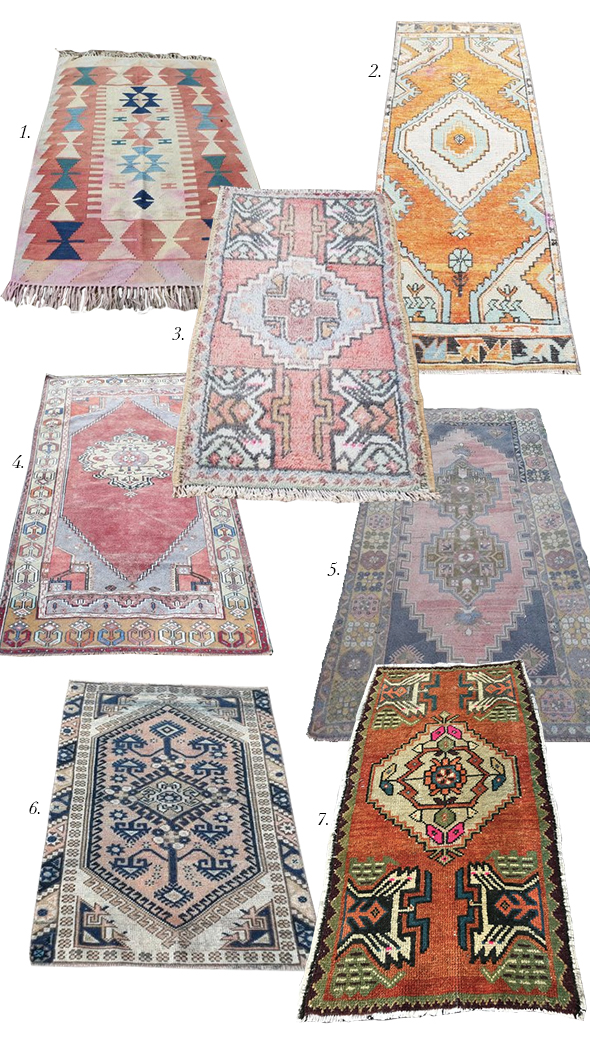 1  //  2  //  3  //  4  //  5  //  6  //  7
Another easy way to incorporate vintage pieces into your home is through pottery! I am a straight up ceramics hoarder!! I have closets full of the stuff and each piece is genuinely priceless to me! And lucky for me, my sister is also a potter and she is constantly letting me use her pieces for projects! :)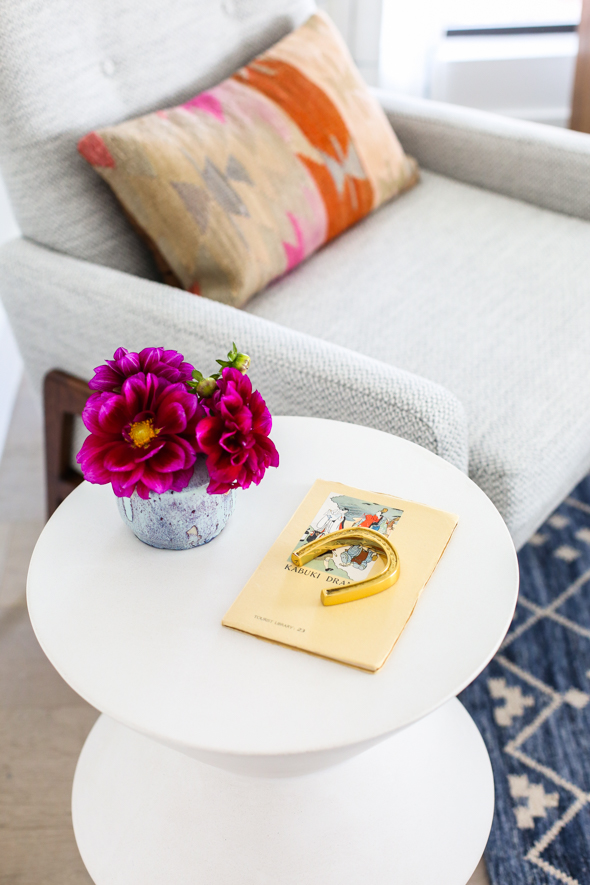 See the Gentry master bedroom reveal here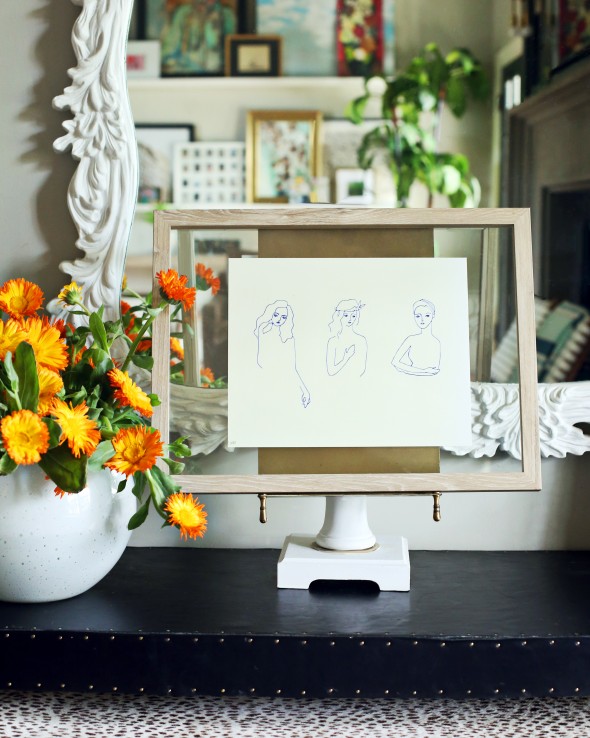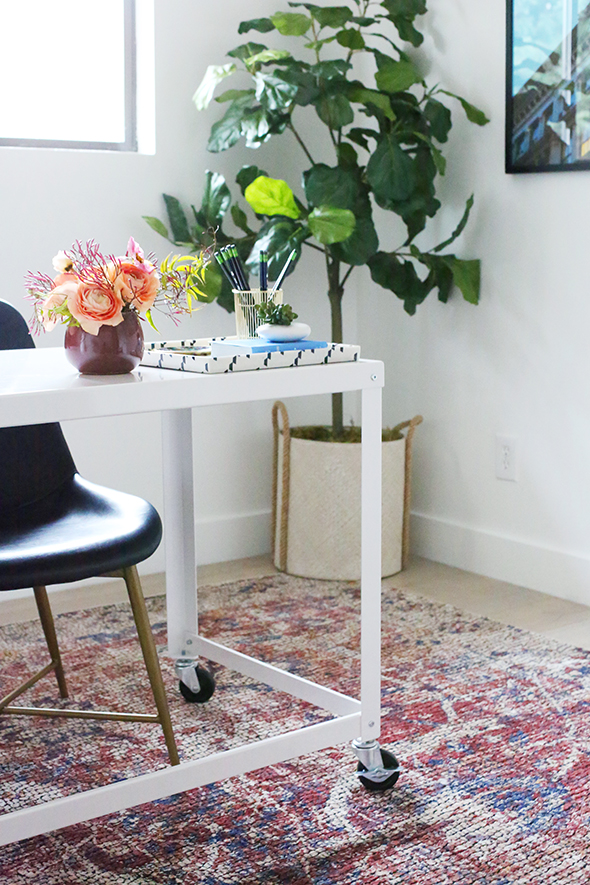 See the Gentry office reveal here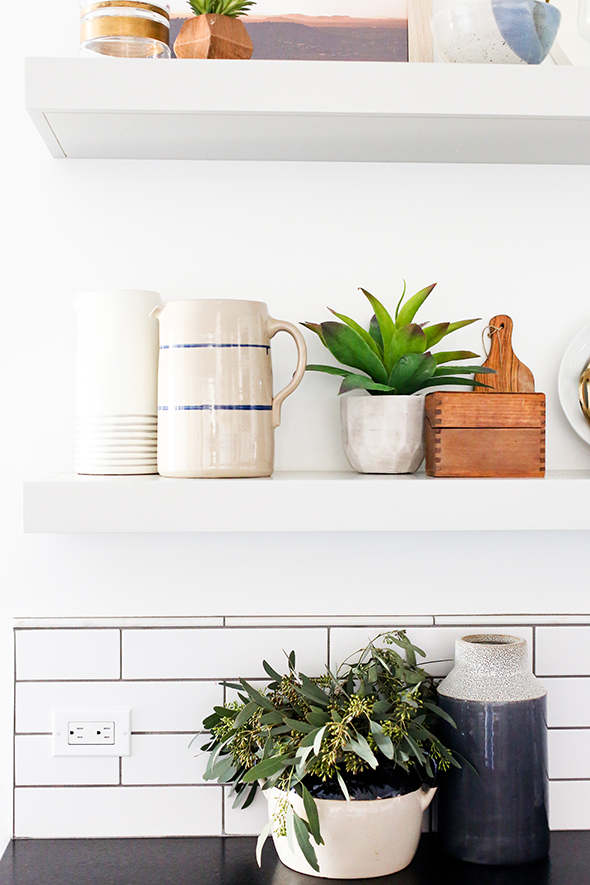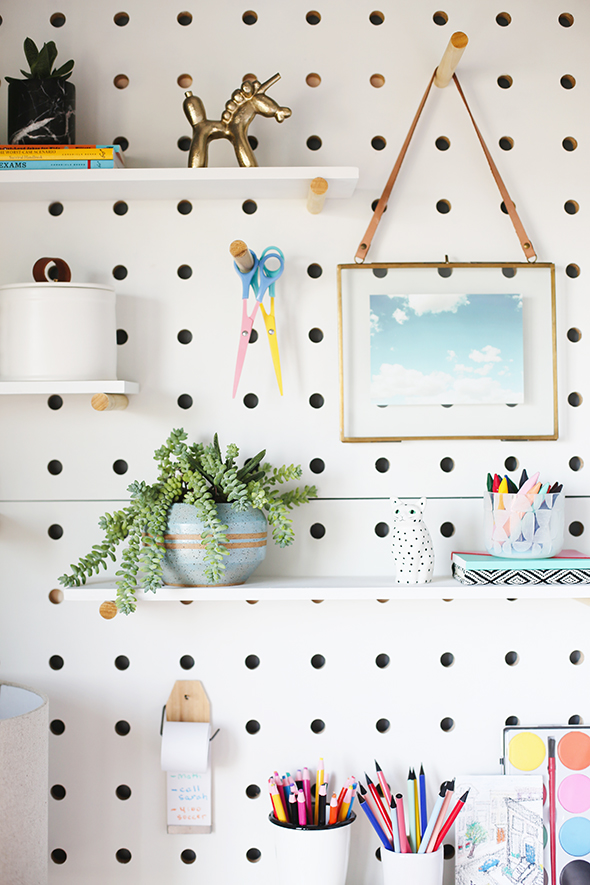 See our Real Simple bedroom reveal here
I especially love the ceramic pieces that look organic and extra drippy/imperfect! That is what's so great about vintage pieces – their unique, one of a kind qualities. I hope you find some treasures in our favorite shops here! xo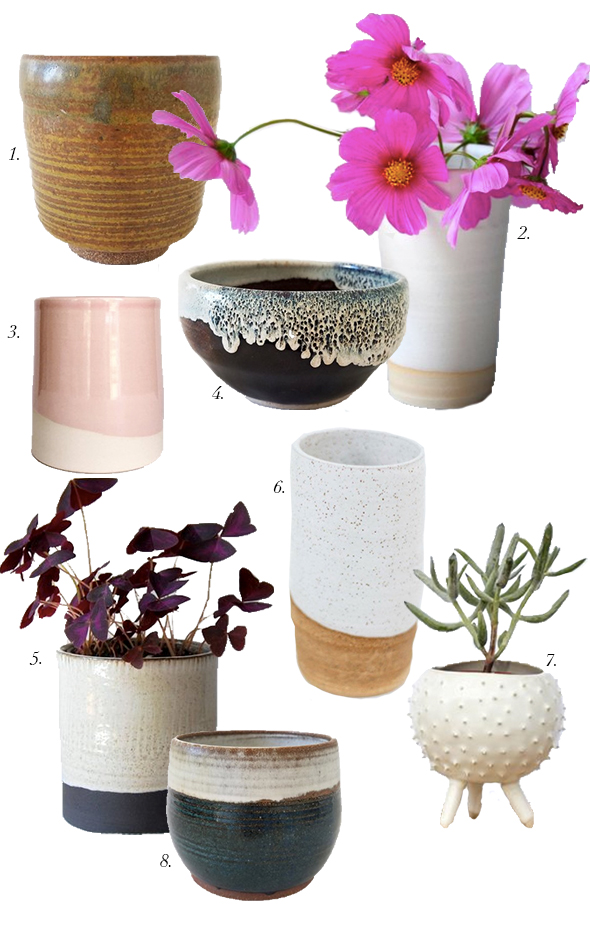 1  //  2  //  3  //  4  //  5  //  6  //  7  //  8