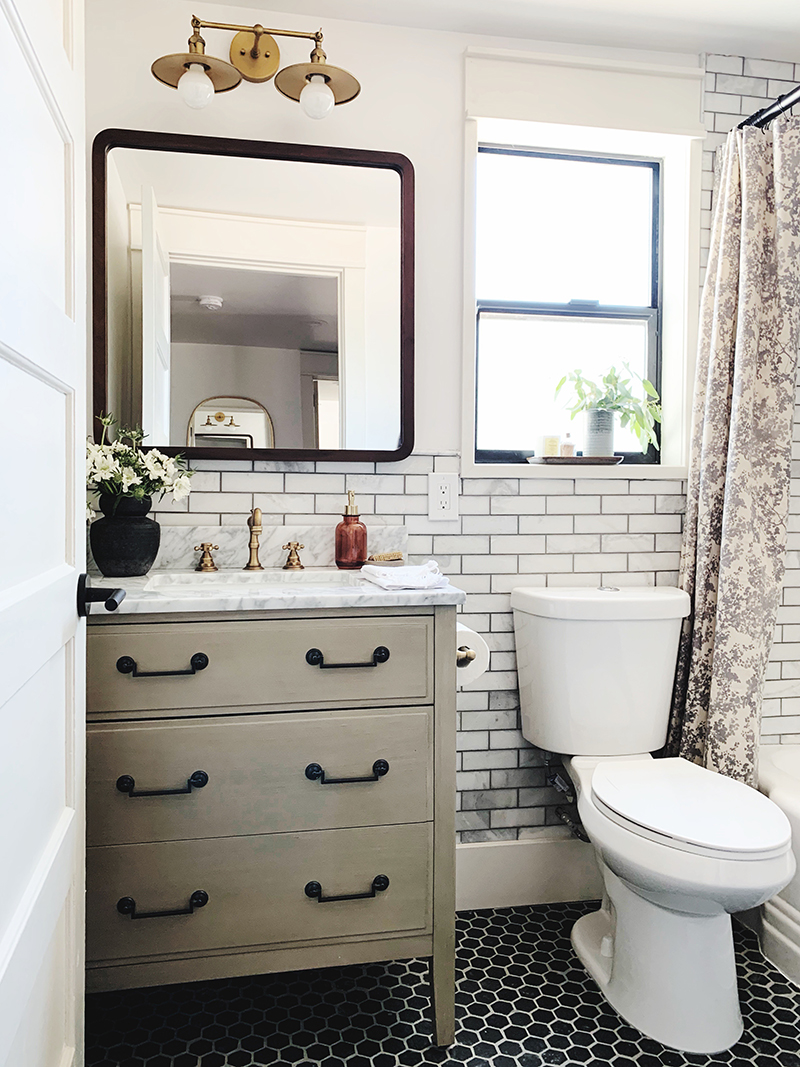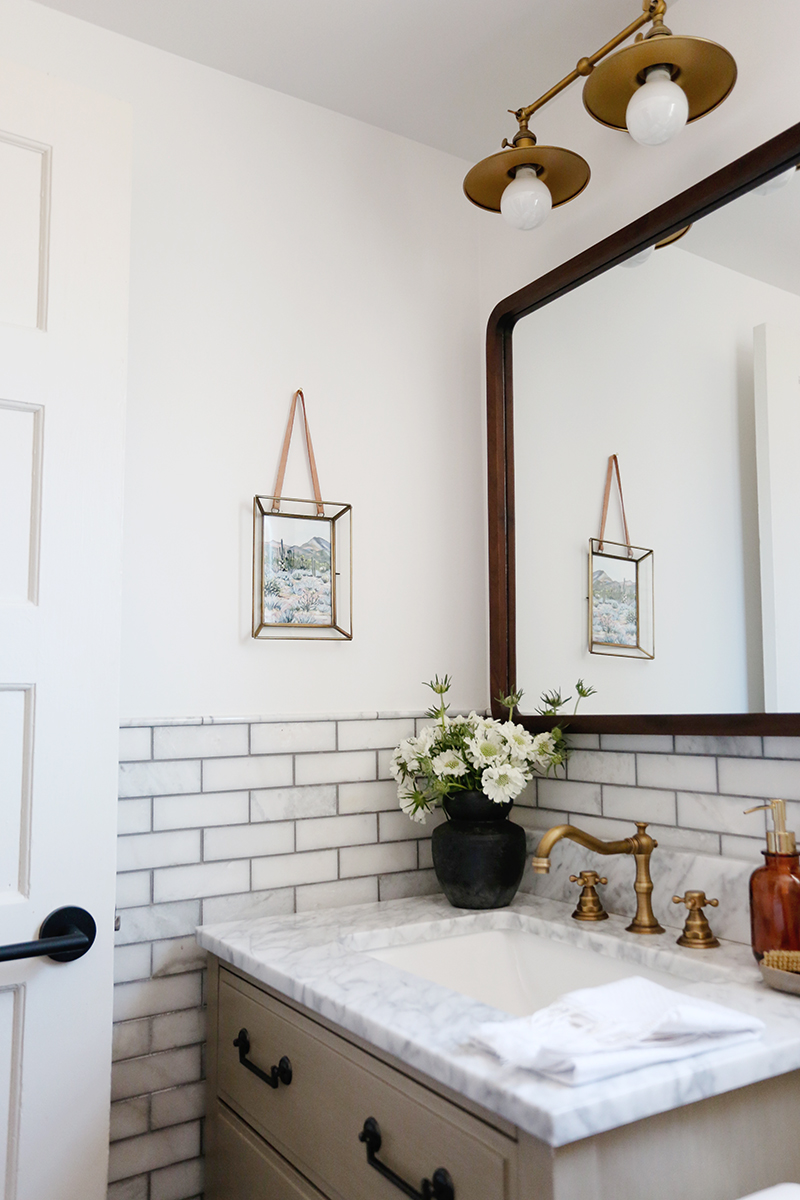 The Evergreen house was built in 1920 as a 800 square foot Sears Kit house. Over the decades, there were several additions and now it is 2500 square feet! Most of those additions (like the beautiful sunroom at the front of the house) are great, but the southwest corner of the house was strange. We had a dark, tight hallway and two rooms that were both at the same time way too big and also too small, so we ended up completely reworking this space and adding a back porch while we were at it!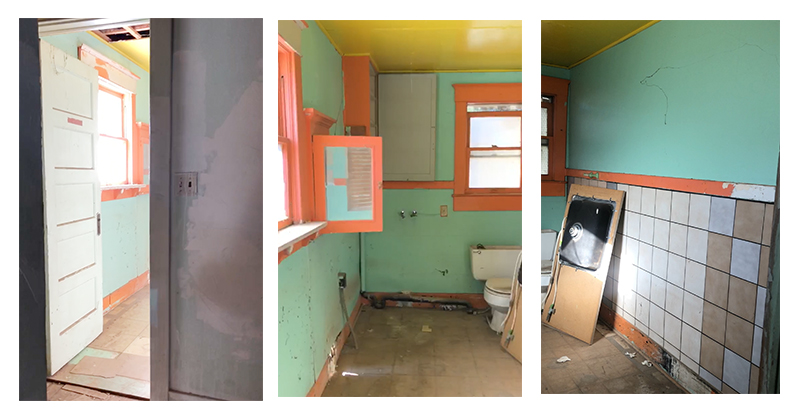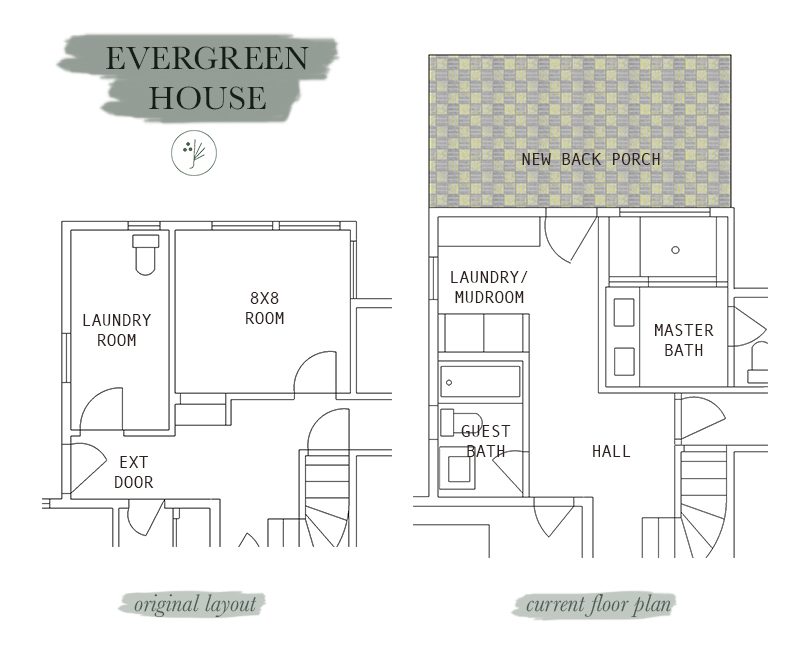 We gave up that tiny 8×8 bedroom (which really couldn't have been used as a bedroom anyway) to get a full master bathroom and it also gave us some real breathing room in the hallway (which is now light and bright!). The new layout also allowed us to add a full bathroom. Can you believe there was no bathroom on this floor except for in the master? There was a toilet just sitting in the laundry room, but still! This new layout works a million times better for this house!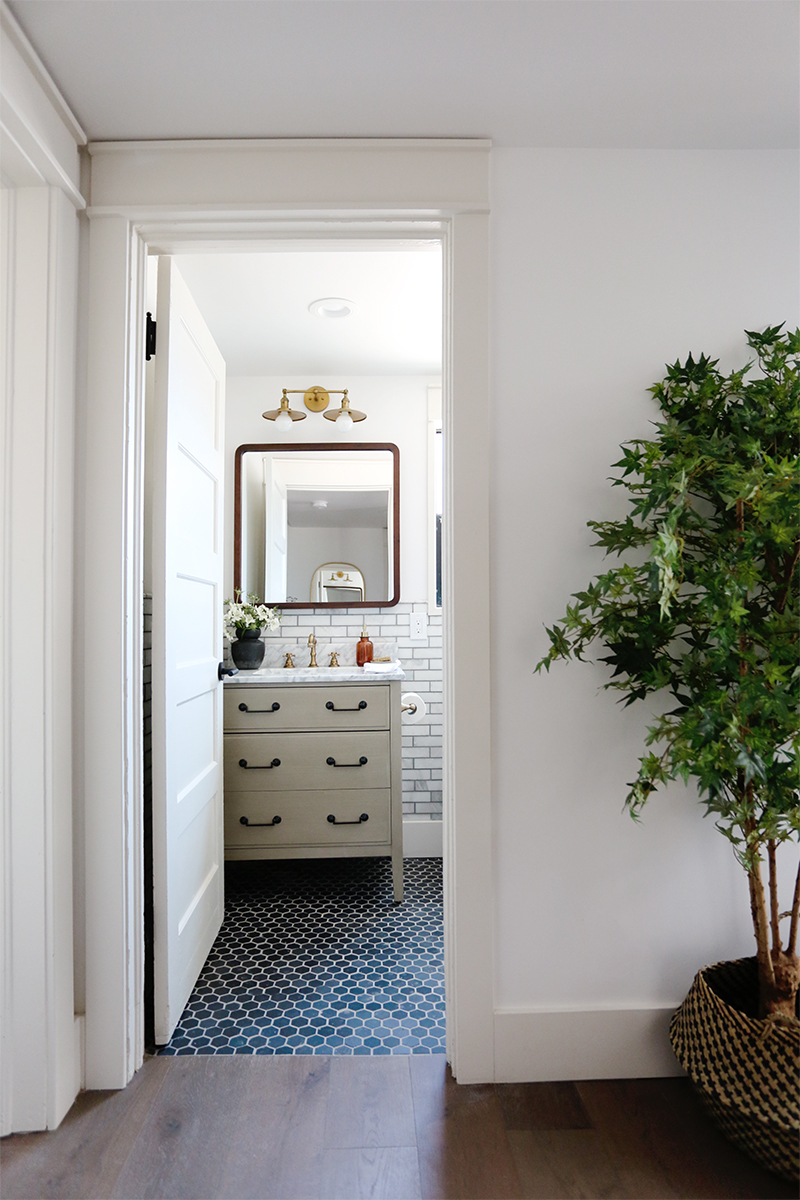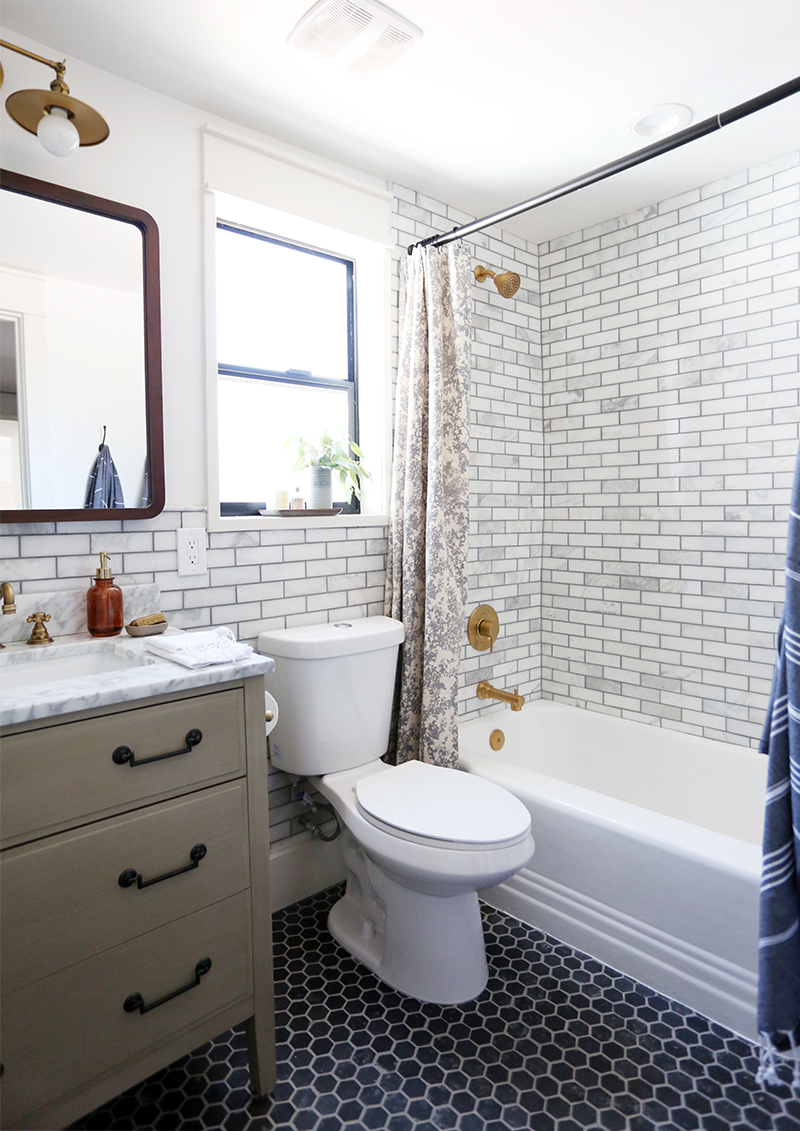 We were still working with a pretty tight foot print, but as a rule of thumb, if you can squeeze out 5×8′ of space, you have enough room to add a full bathroom. I've always found that the best layout is sink, toilet, tub/shower in a row for these tiny bathrooms. You could get away with slightly smaller too if you don't add a tub, but since we didn't have a tub in the master anymore, I liked the idea of having one in the guest bathroom for bathing littles. We actually salvaged this cast iron tub from the old master bathroom and had it resurfaced. I love the old shape!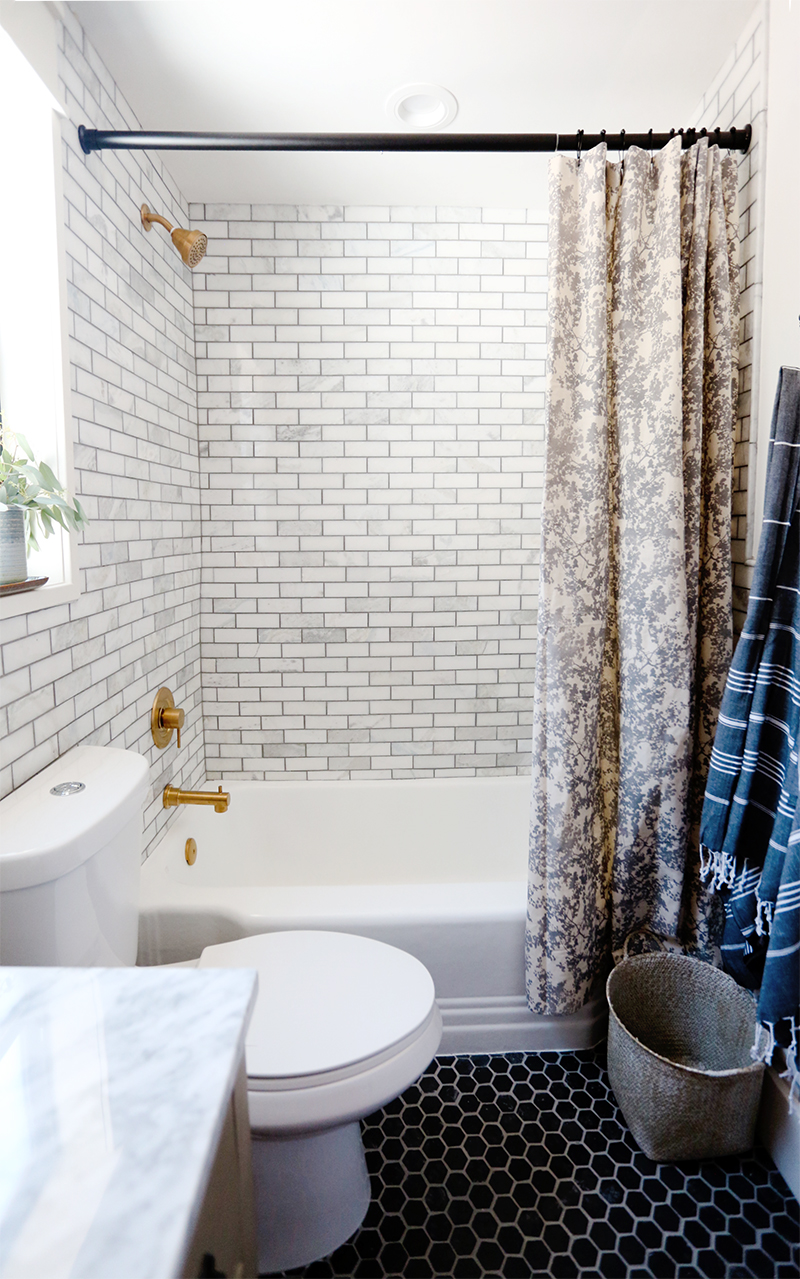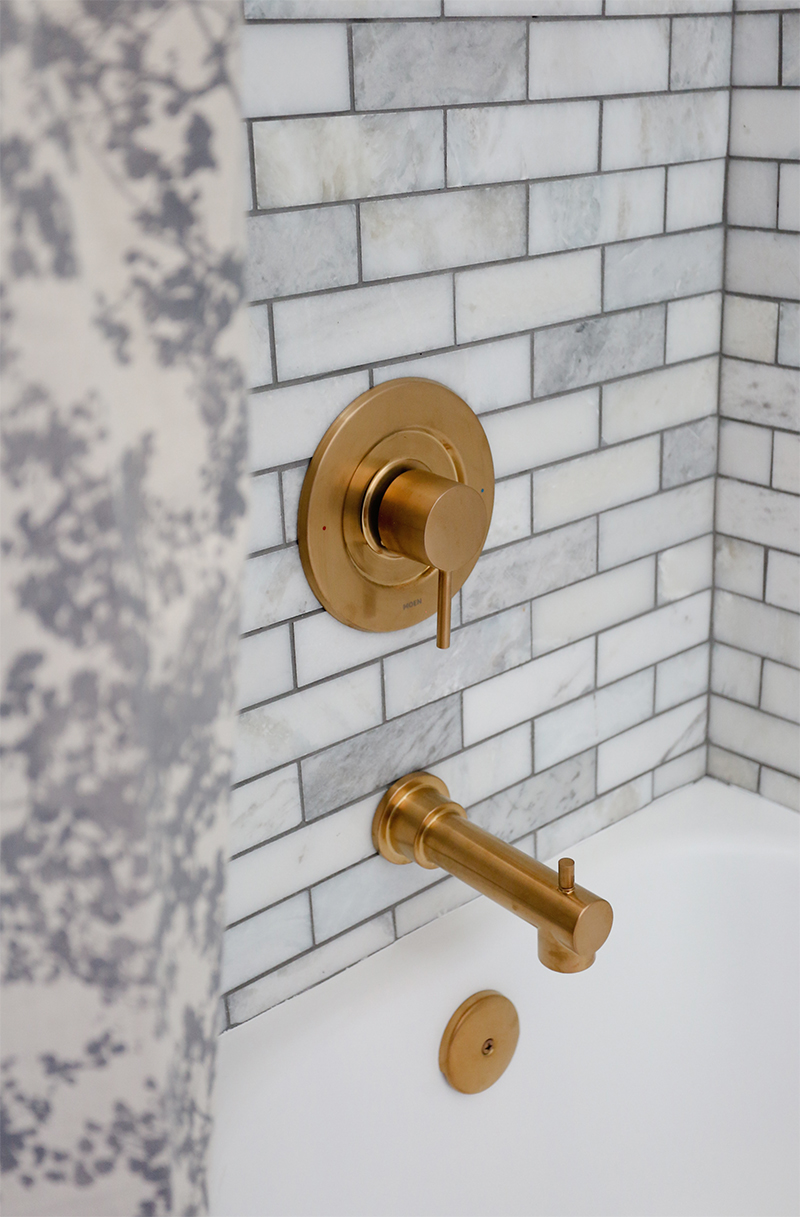 I also love the brass fixtures we used in this space! The shower/tub trim is a bright, warm brass and looks great with this SUPER affordable sink faucet on Amazon! The vanity is completely the star of the show for me though! The finish looks so expensive and it comes with that pretty Carrara marble top, the black drawer hardware and the sink! It ends up being a HUGE cost savings over custom cabinetry and stone fabrication!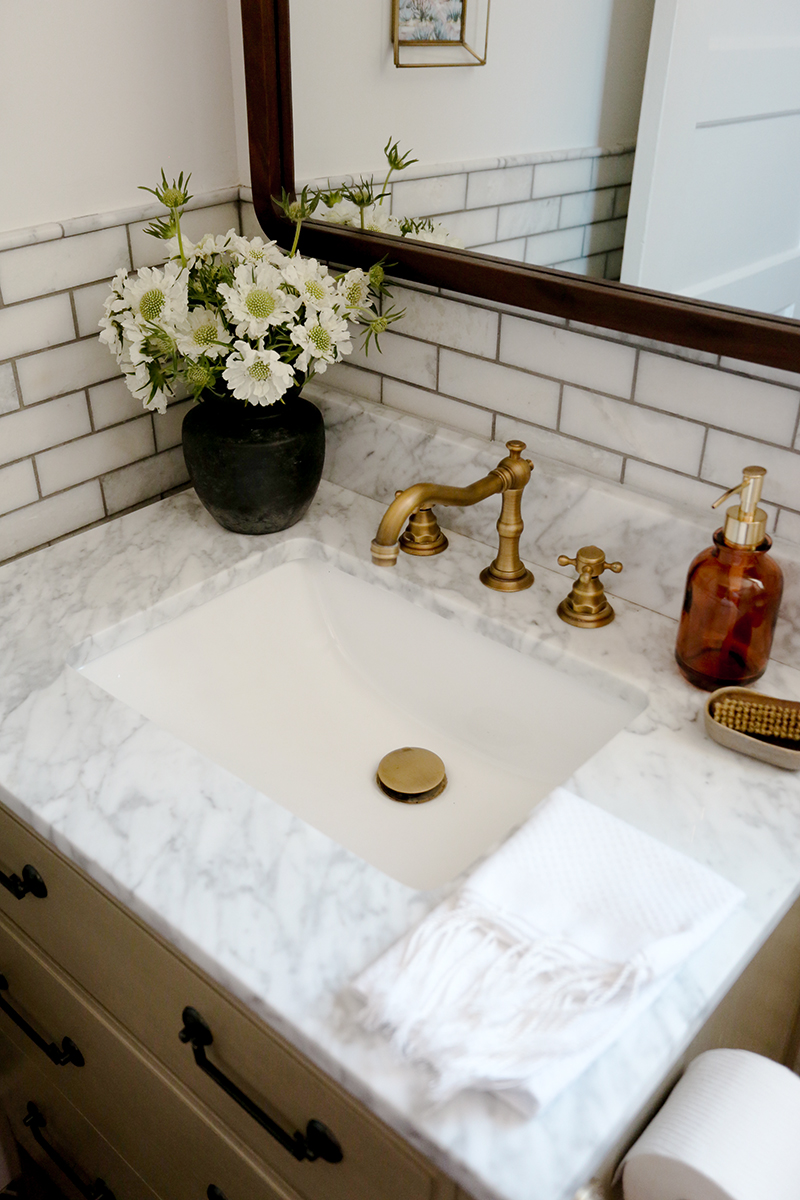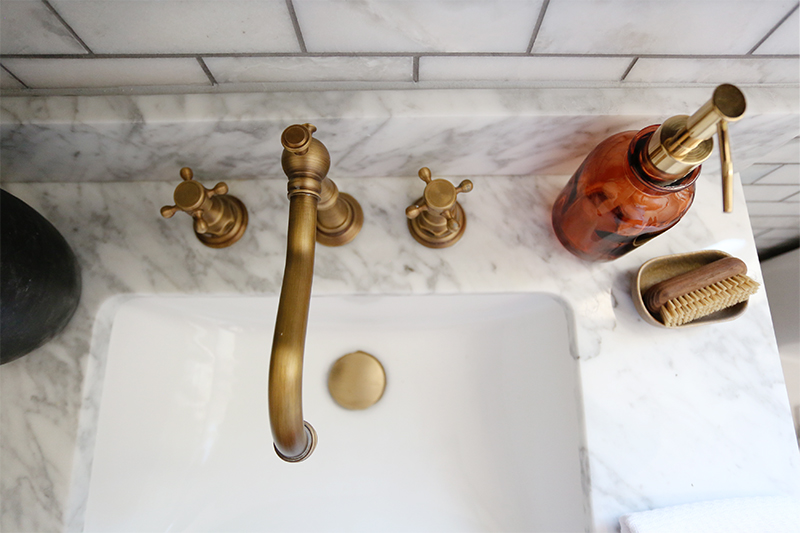 The brass sconce was also from Amazon and was only $60 (brass out of stock – similar option here). It is gorgeous and also comes in black. I like to use these white globe bulbs for sconces this size. These are the same bulbs we used in the kitchen sconces.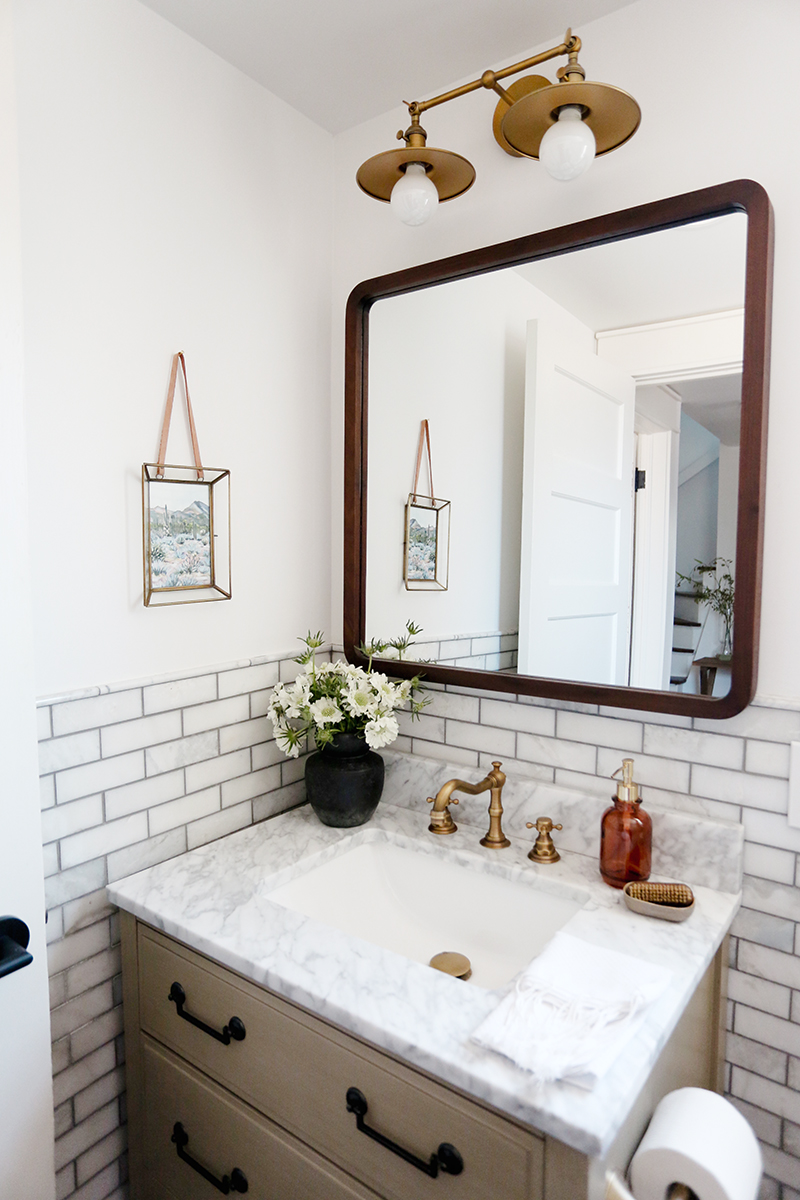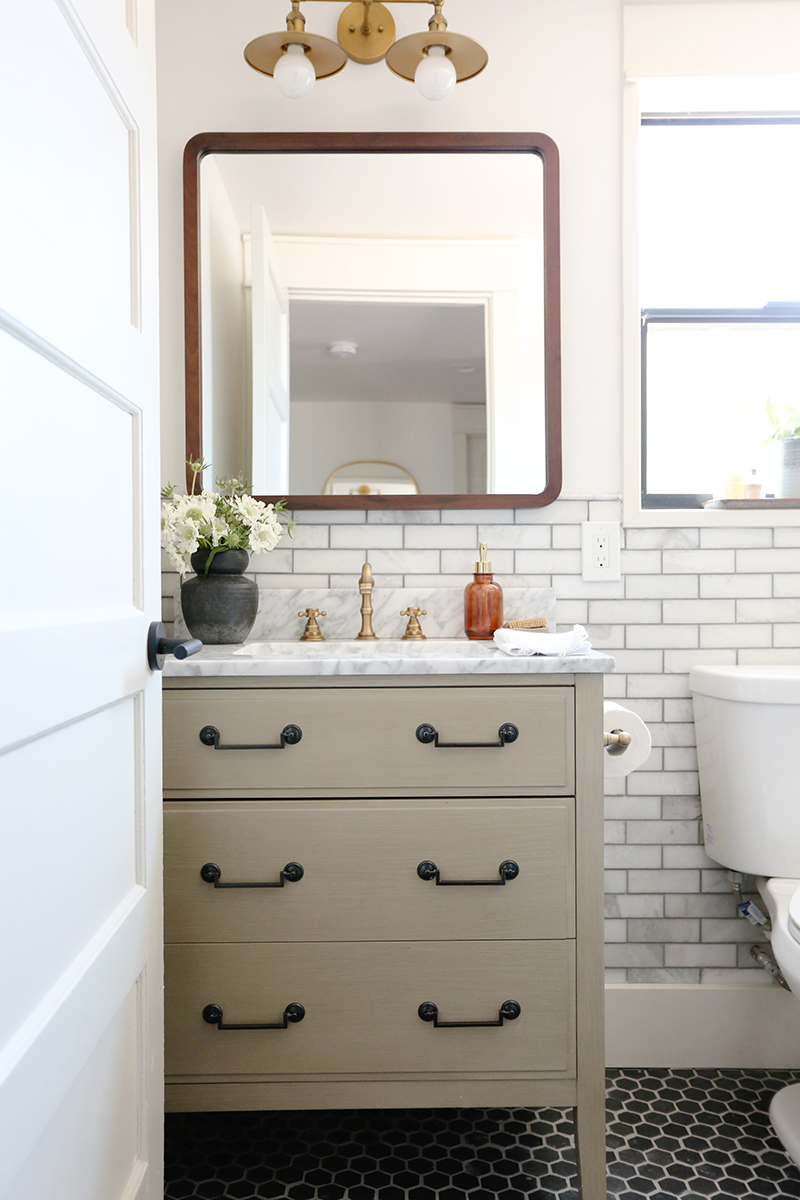 To make this space as kid-friendly as possible, we tiled around the whole room at 48″ above the floor and then all around the tub surround. We used tiny pencil trim pieces to finish the tile edge off, which feels more traditional than a mitered edge or schluter trim. I love it.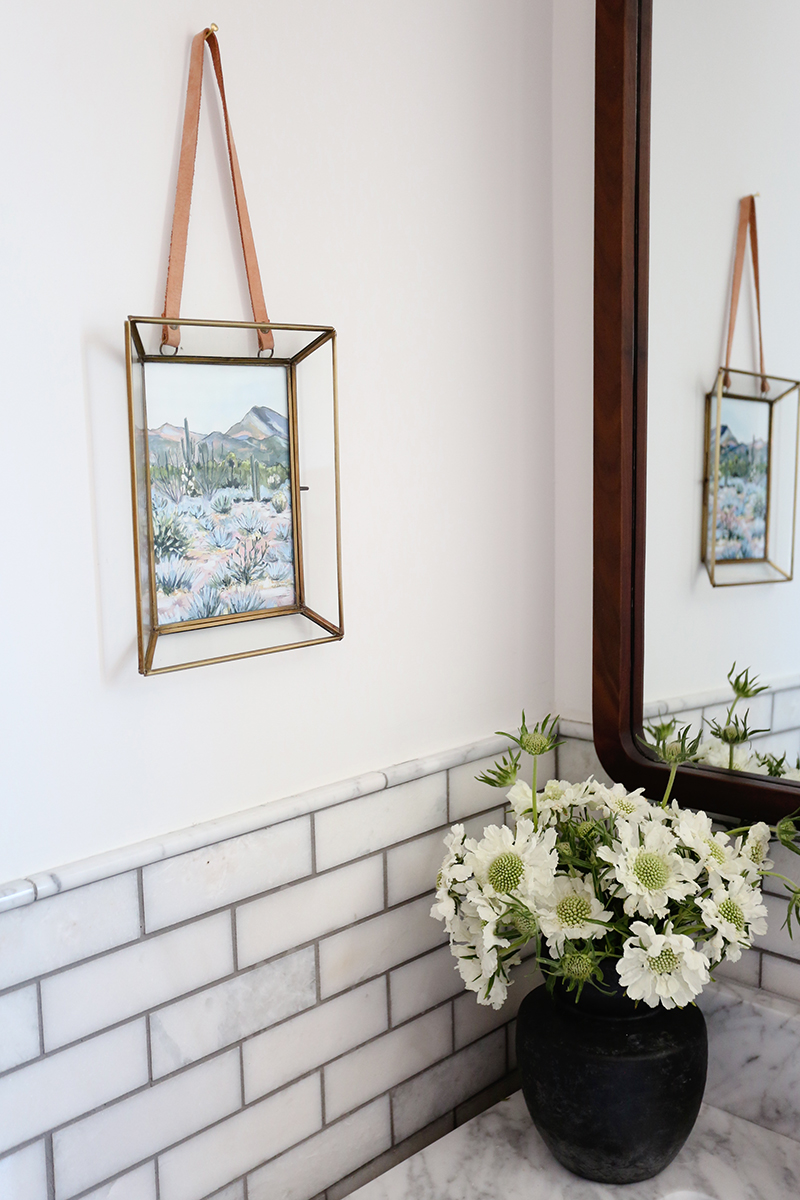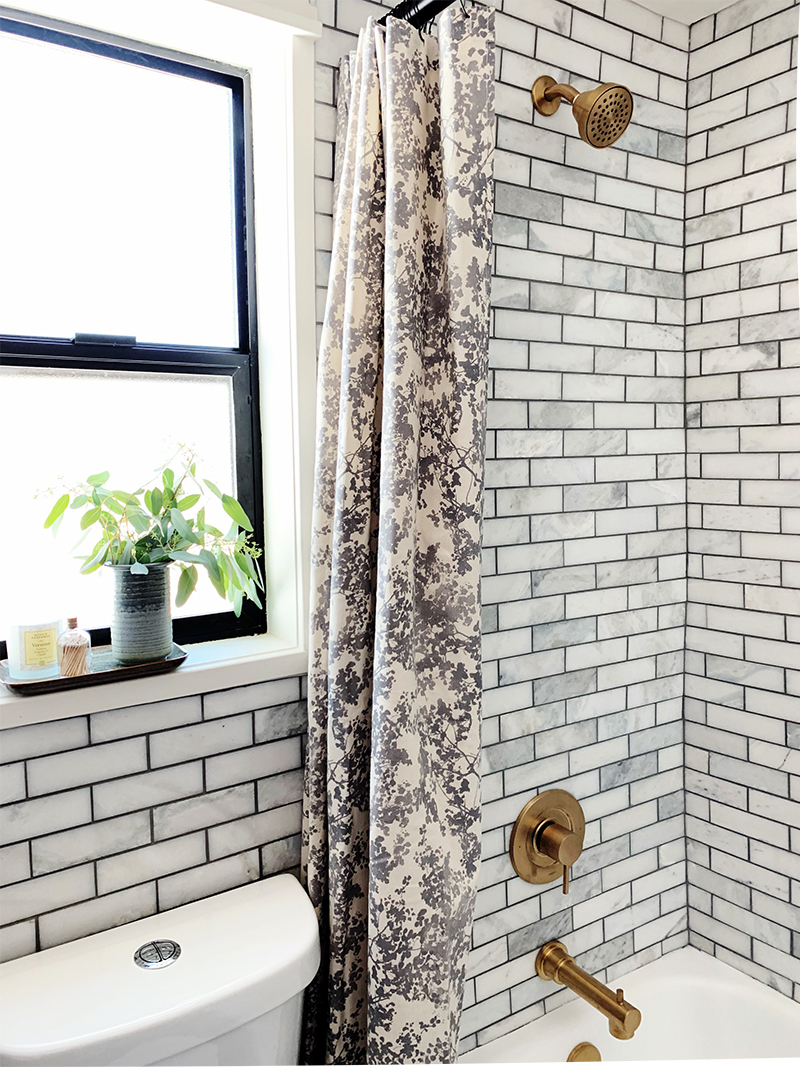 For the floors, we picked this 2″ black slate hex. We used the same grout color for the walls and the floors, which is always what I recommend! (This color is Mapei Cobblestone)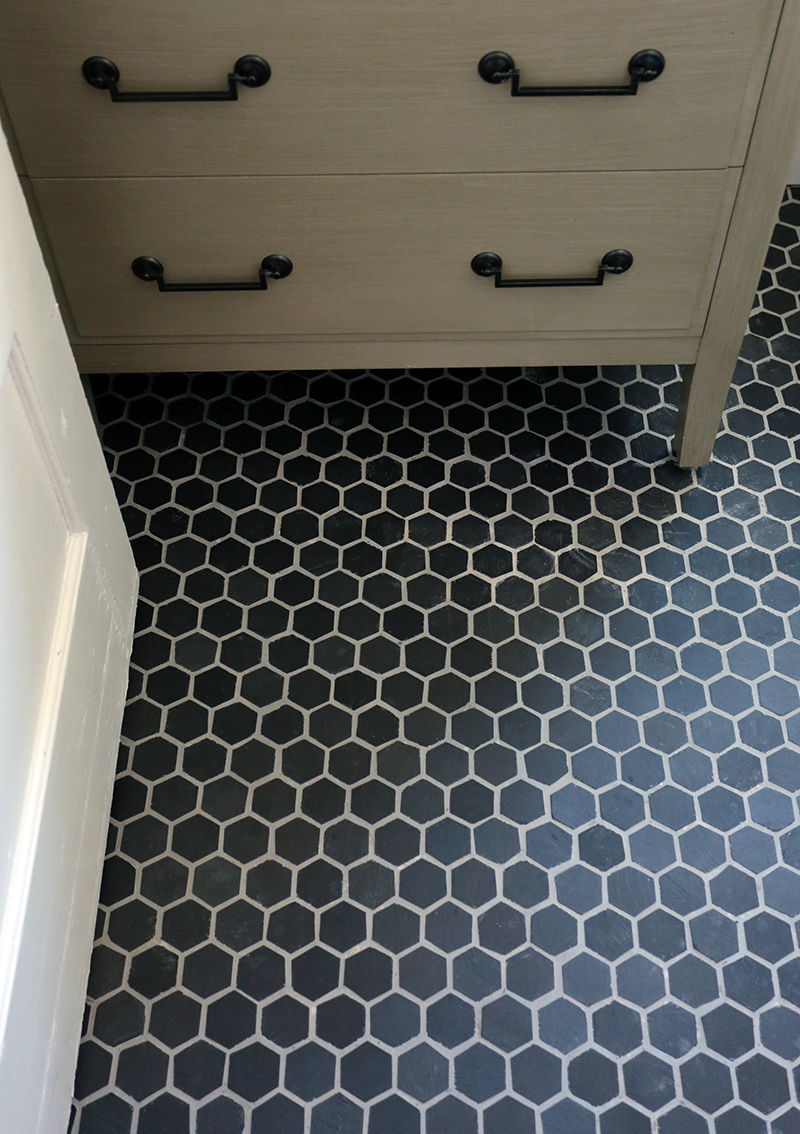 And finally, adding a layer of pretty and useful accessories always helps to cozy up a bathroom space! I like to keep things pretty simple in a bathroom though. I think some greenery, special towels and color/pattern in the art and textiles really help too.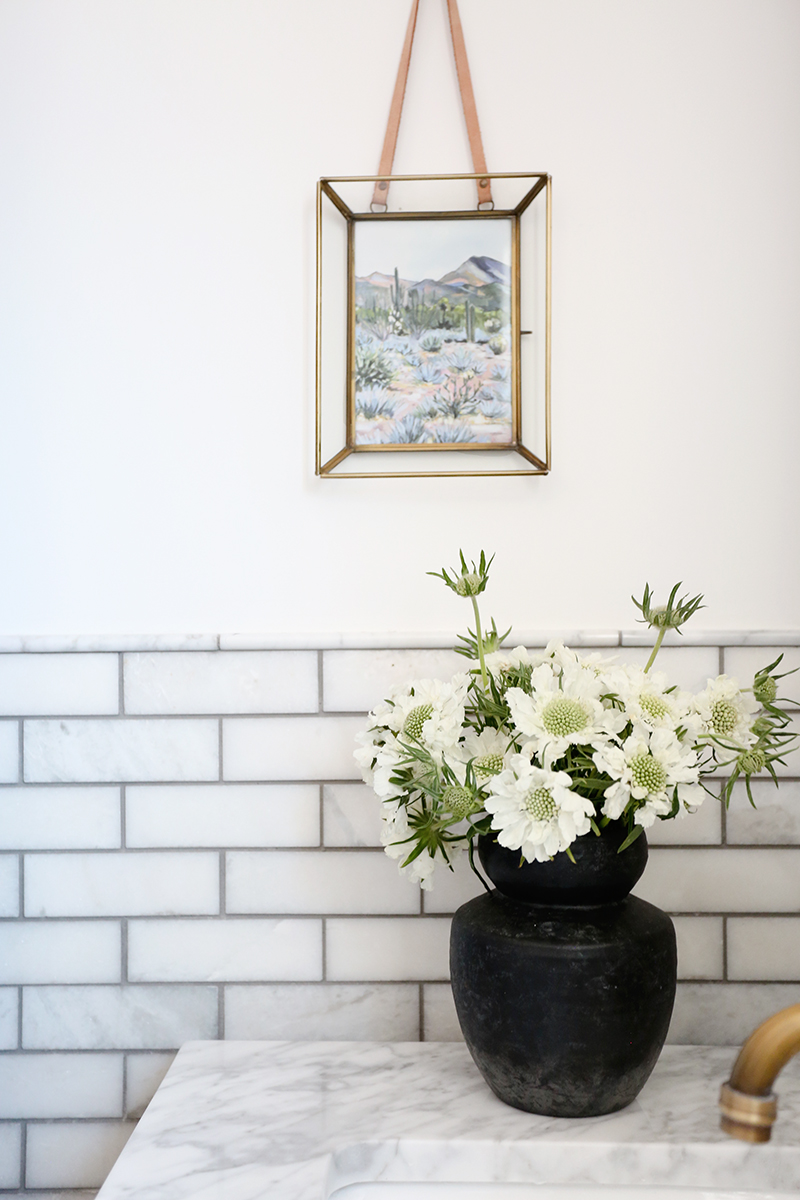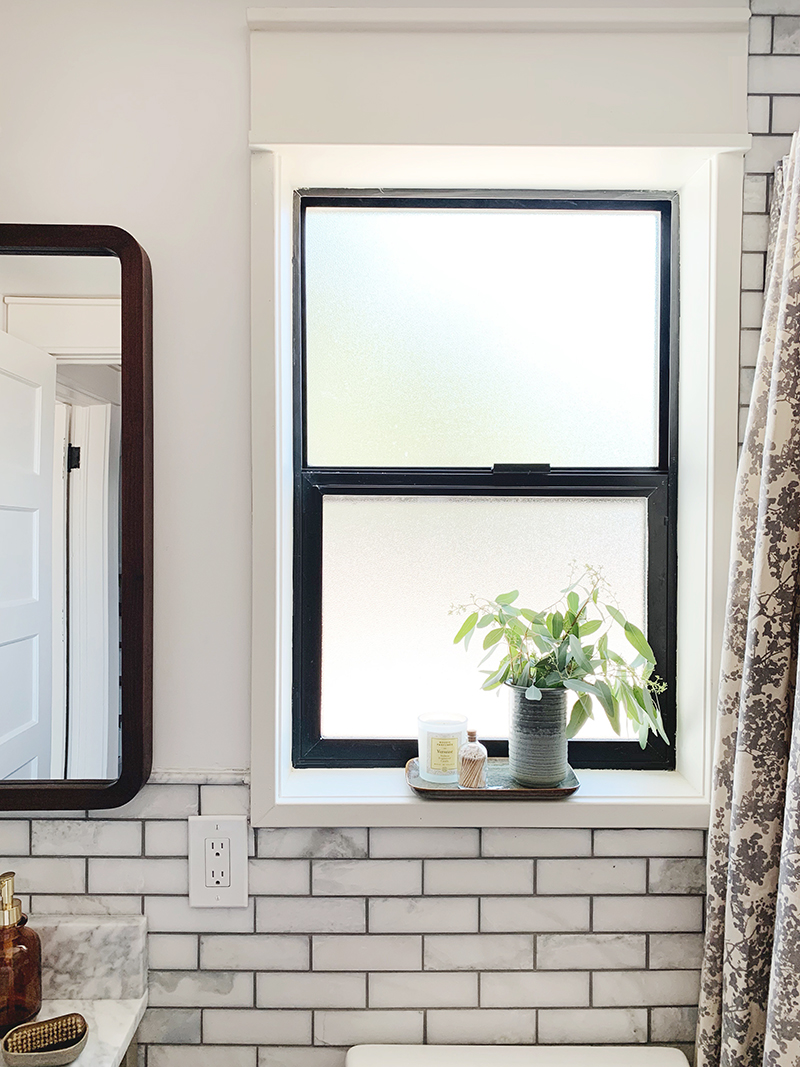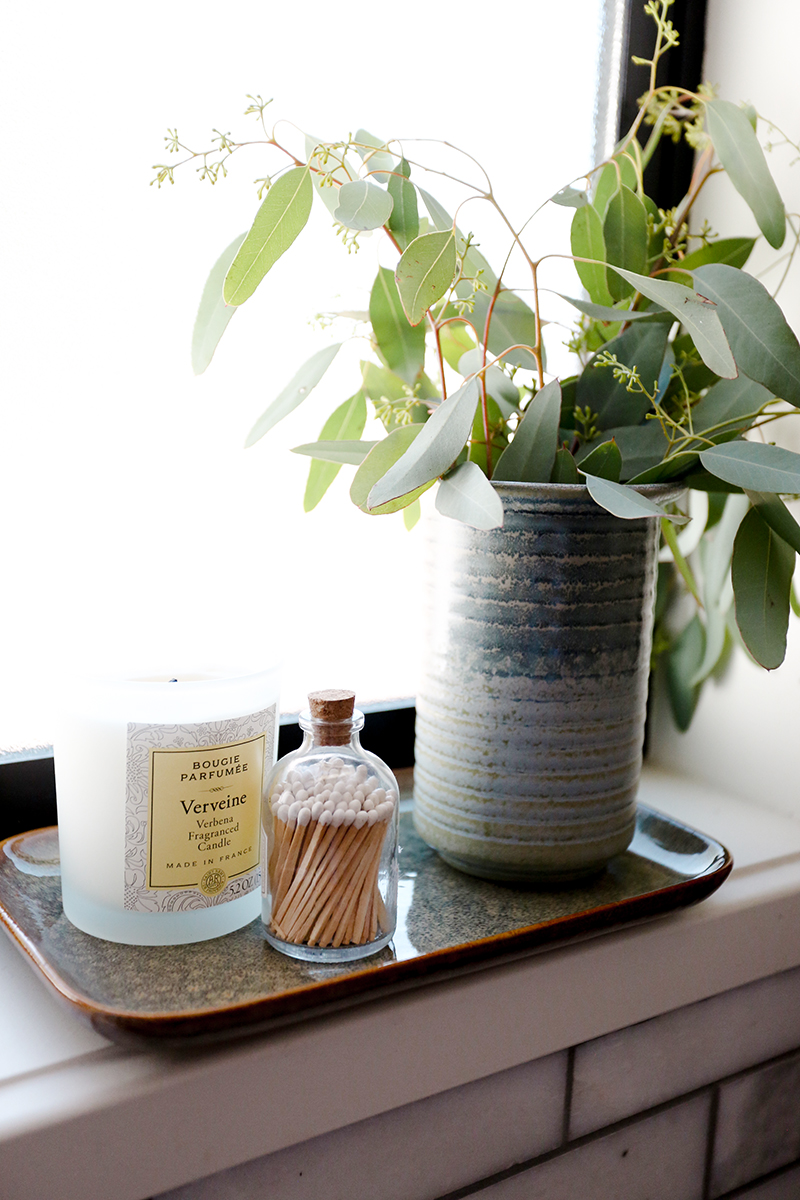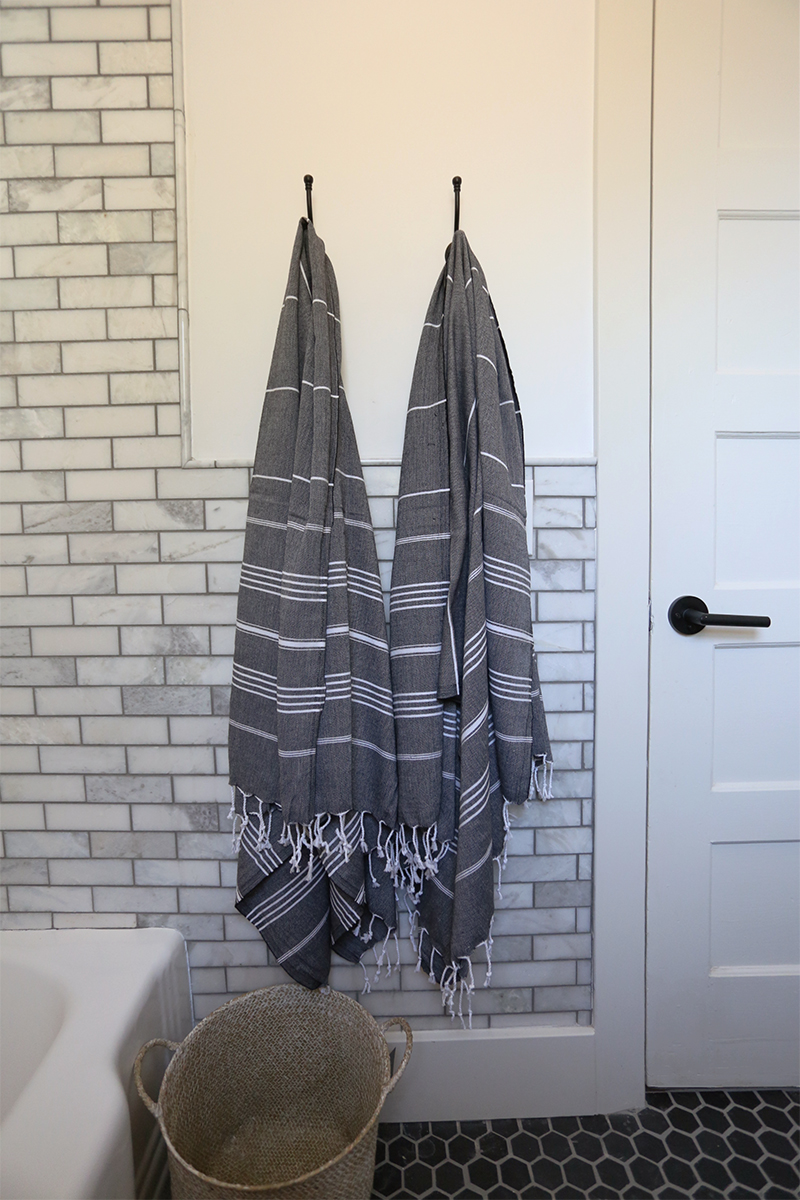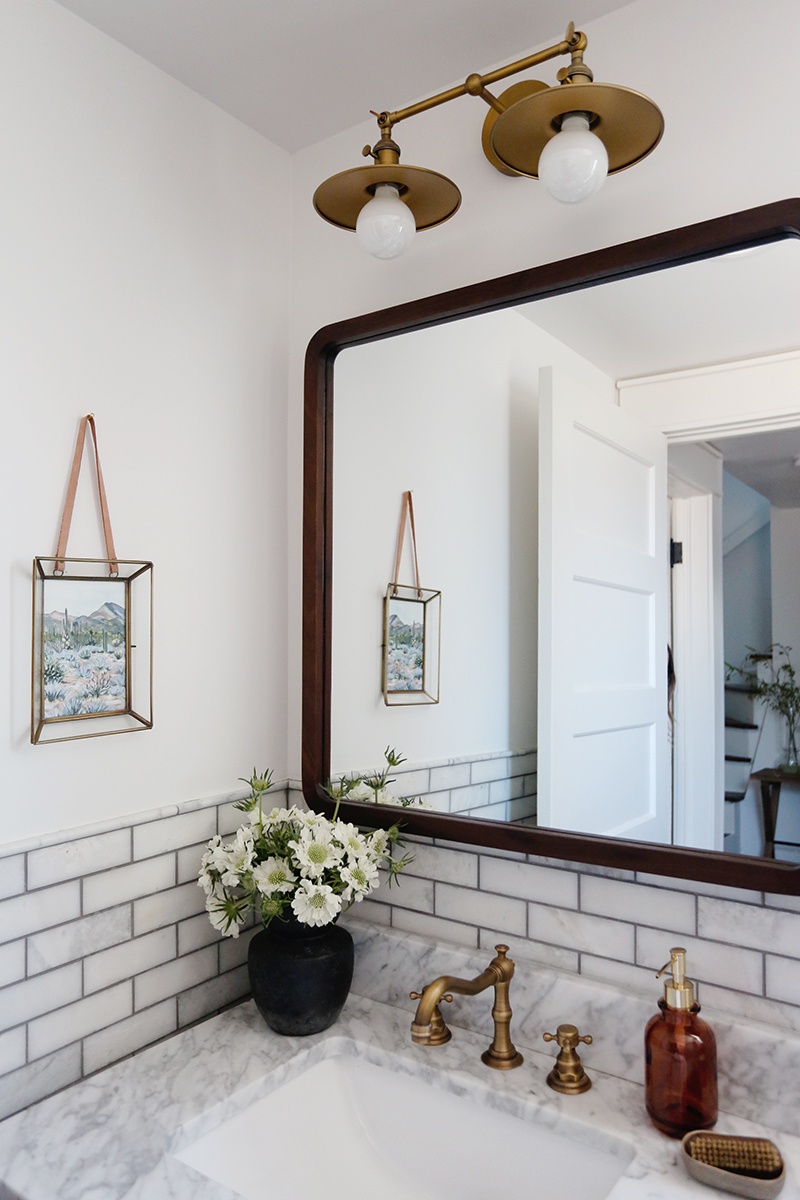 I hope you love this little bathroom as much as we do! As always, if you have any questions, let us know in the comments and we'll put all the sources here below!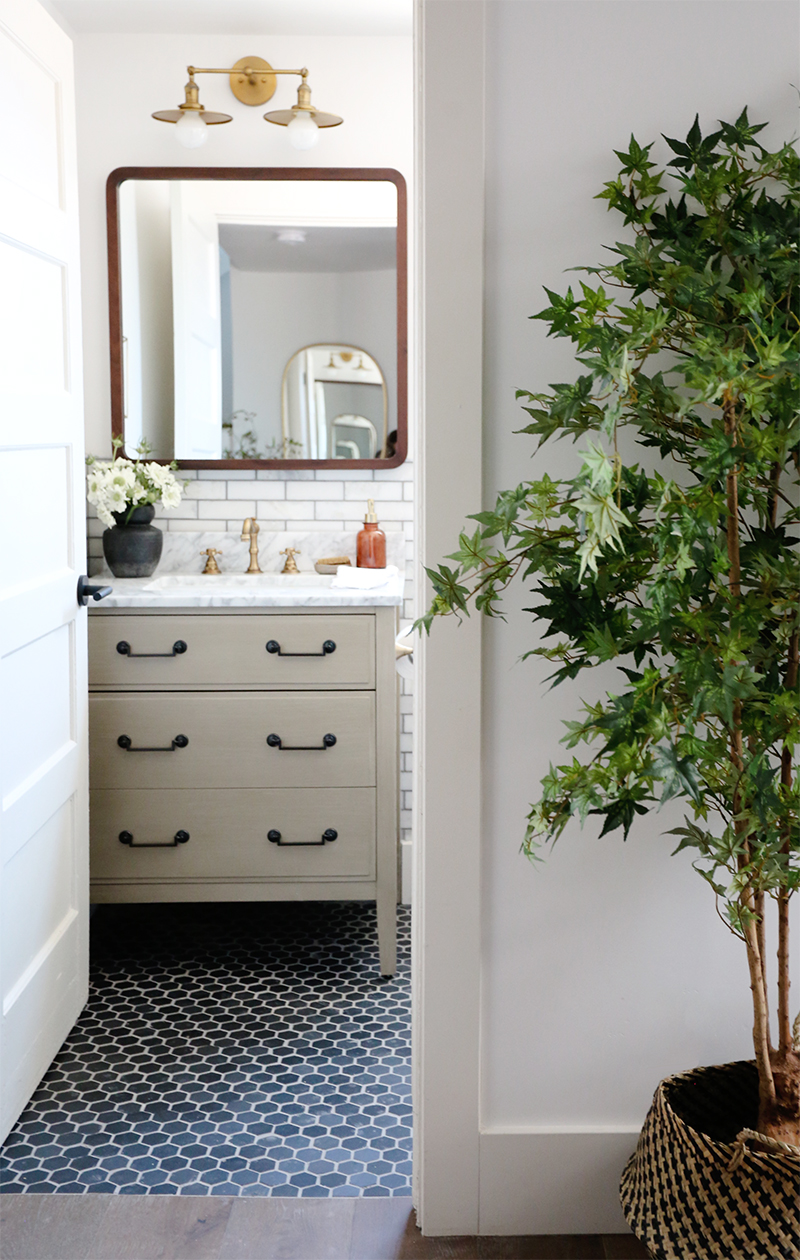 EVERGREEN GUEST BATHROOM SOURCES:
Vanity (comes with stone top, sink and drawer hardware)
Wall Color – Benjamin Moore Chantilly Lace
Amber Glass and brass soap dispenser
Small tray for brush (similar)

1  //  2  //  3  //  4  //  5  //  6  //  7  //  8  //  9  //  10
11  //  12  //  13  //  14  //  15  //  16  //  17  //  18  //  19  //  20  //  21  //  22