This post series is sponsored by Lowe's.
The first time we walked the Evergreen house, when we were considering whether or not to take on the house as a rehab/flip project, I knew that the side porch had major potential to be one of my favorite spots in the house, even though it needed a TON of work. Like, I'm not saying "it wasn't much to look at" – it was downright SCARY looking (scroll down for the befores!). So when we partnered with Lowe's on the exterior of the house, and I started finding amazing and affordable materials like the $2/ft checkerboard tile and the gorgeous brick pavers we laid in a herringbone pattern, I breathed a big sigh of relief and started to get REALLY excited about the potential of this space.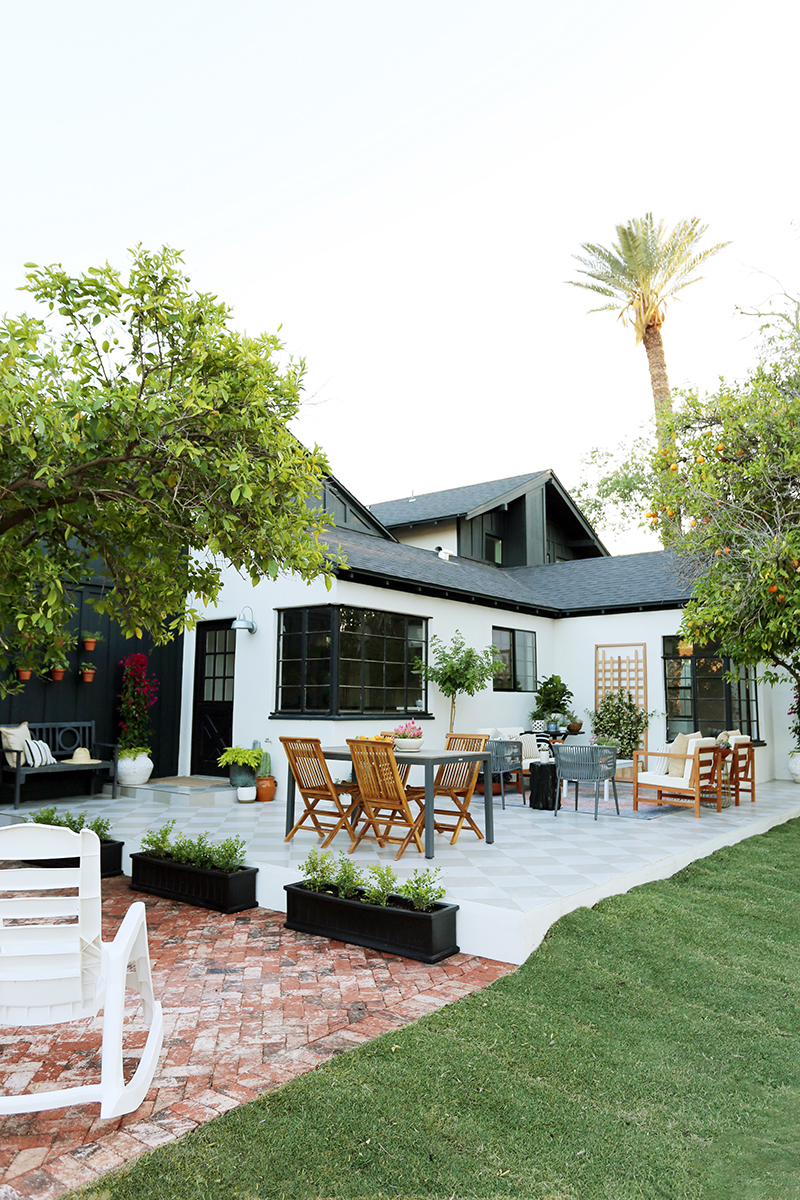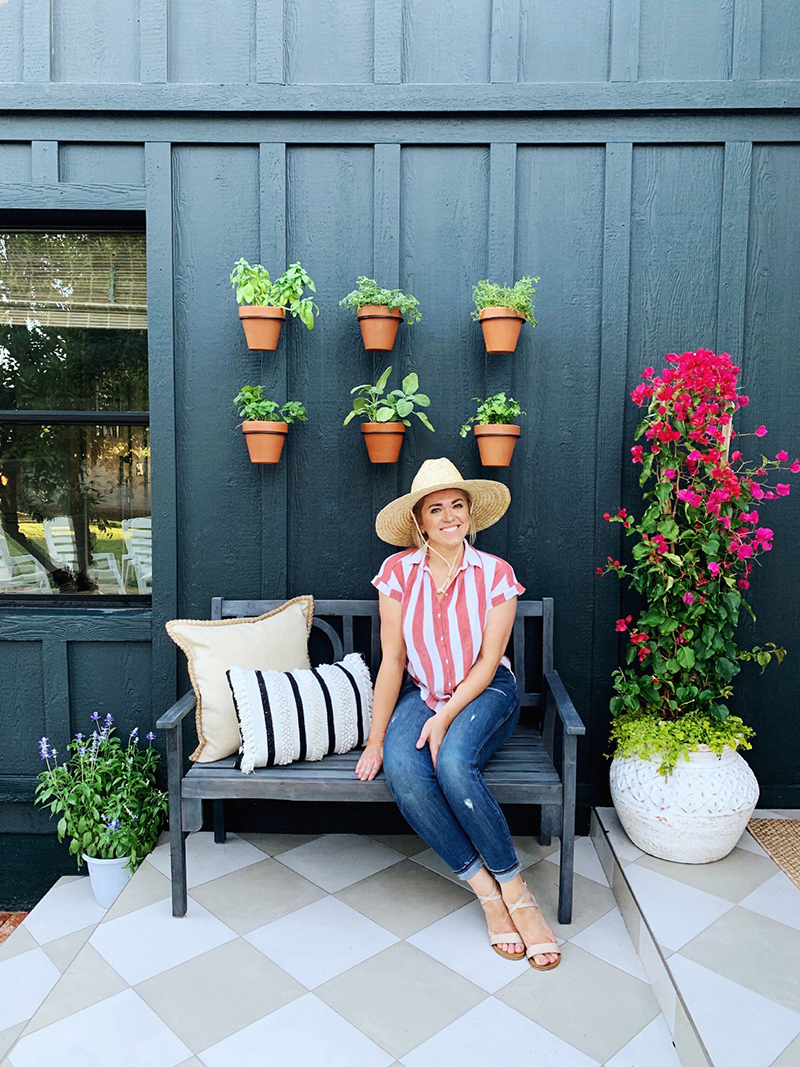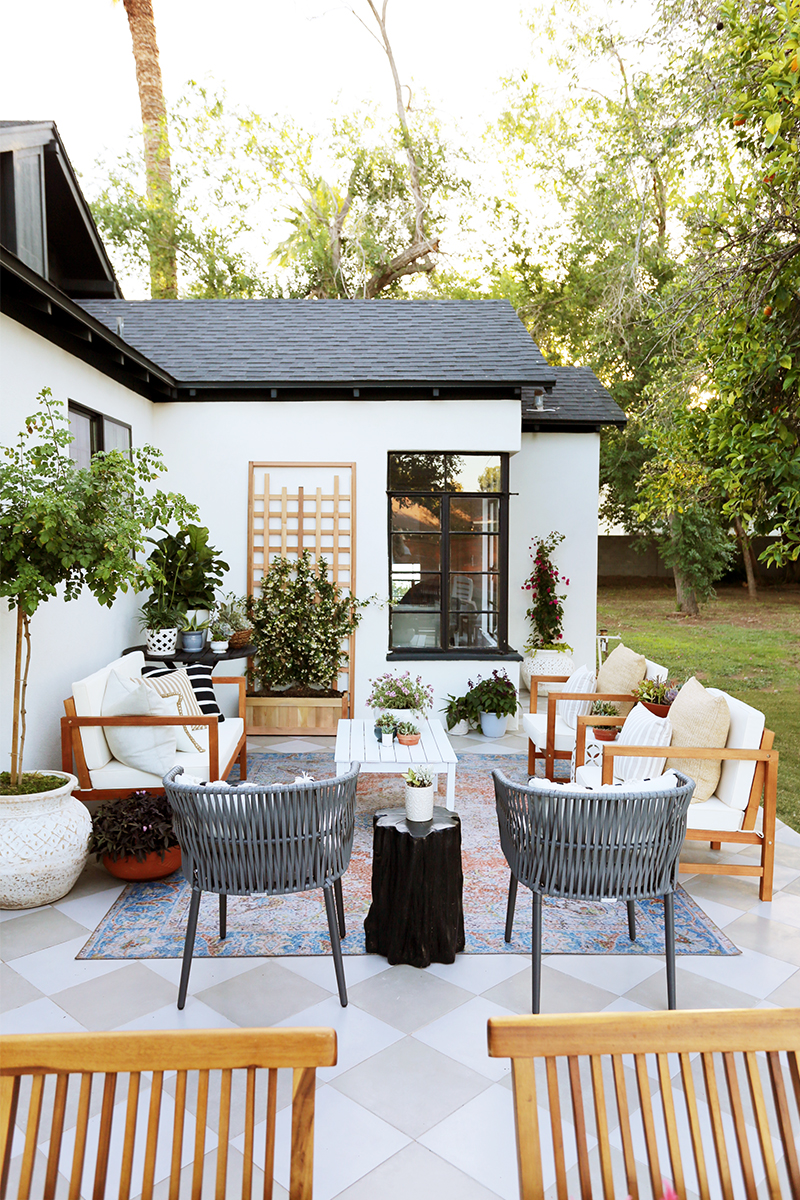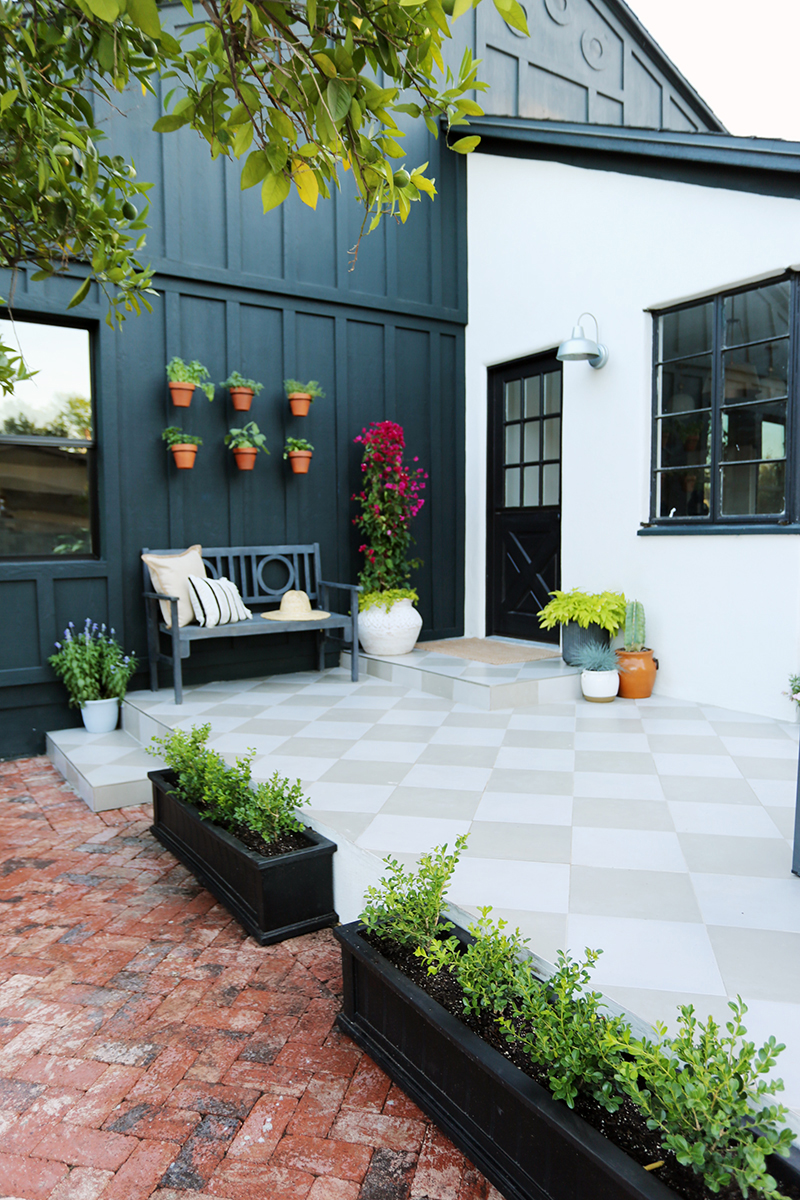 It's truly amazing what can happen in just a few months time! Look how far we've come!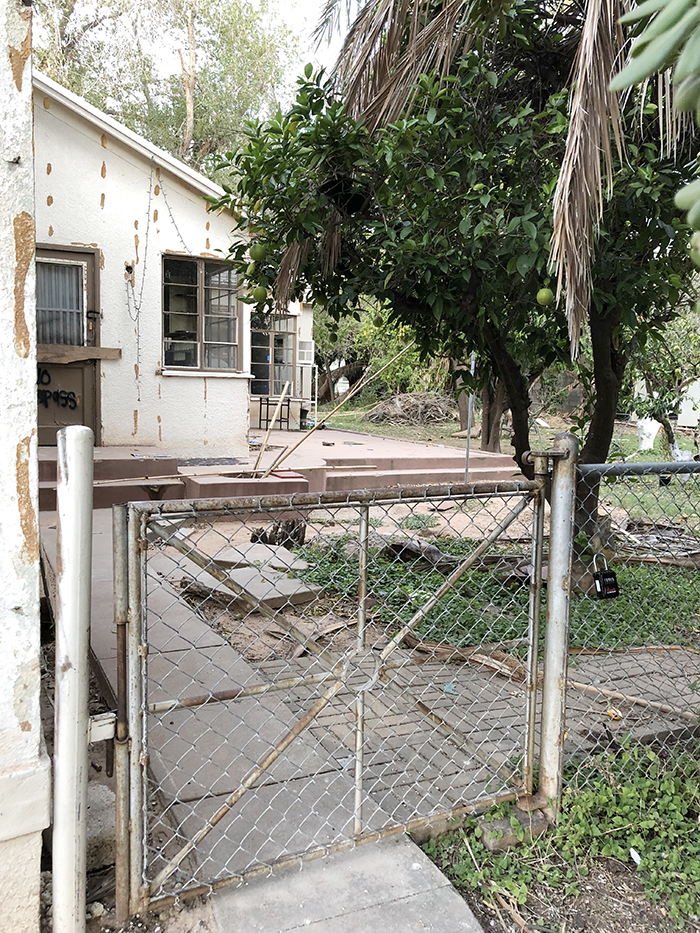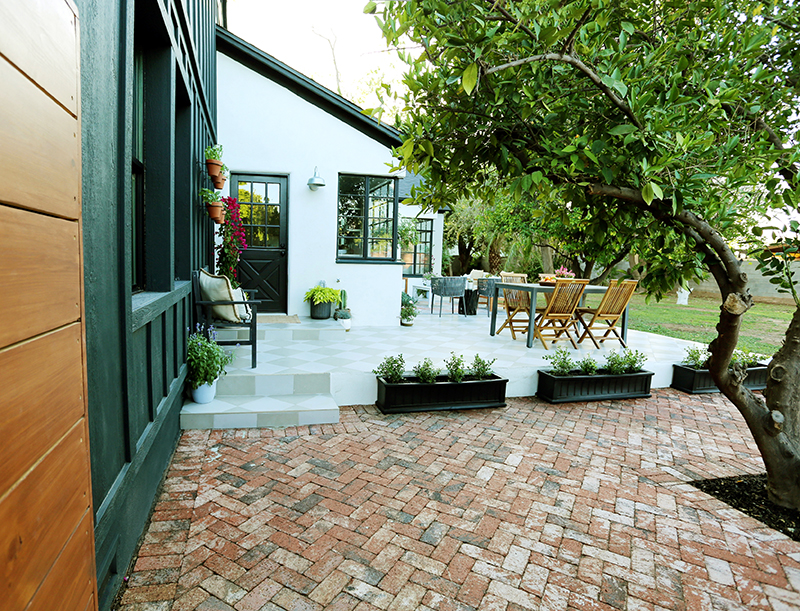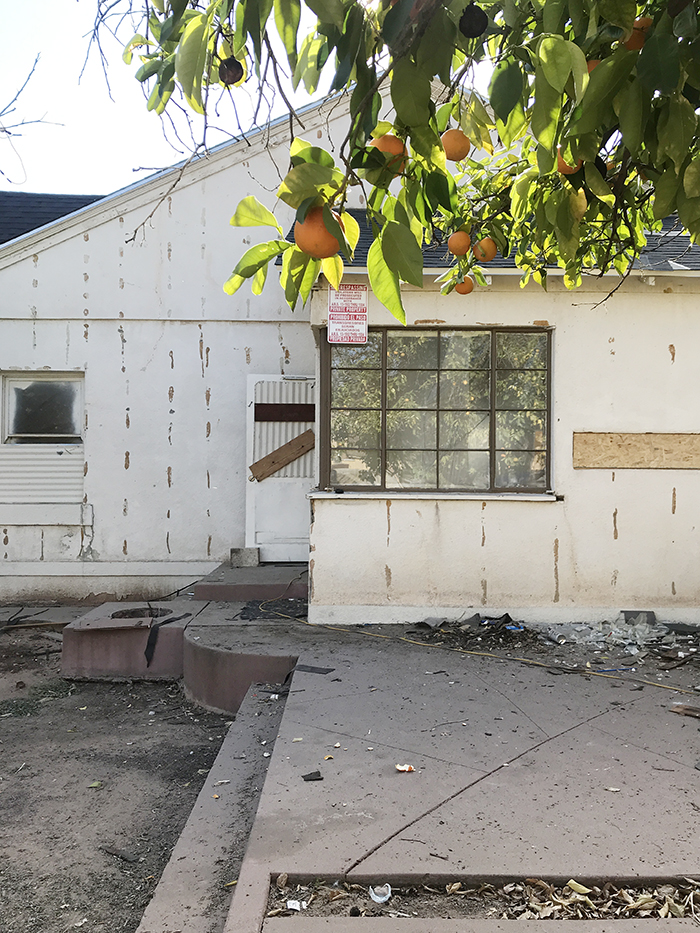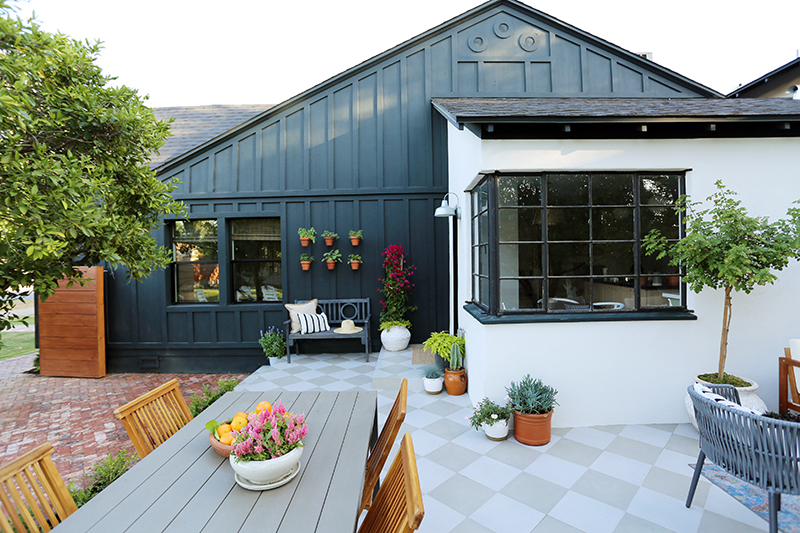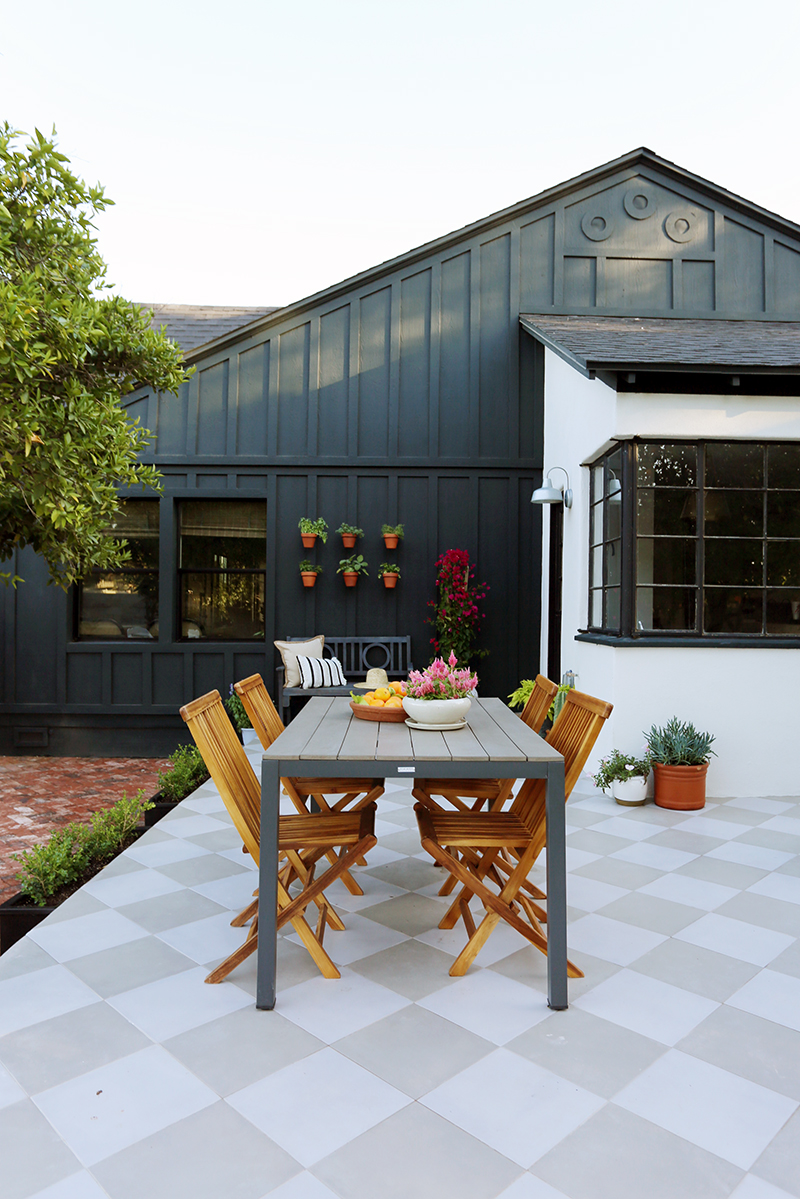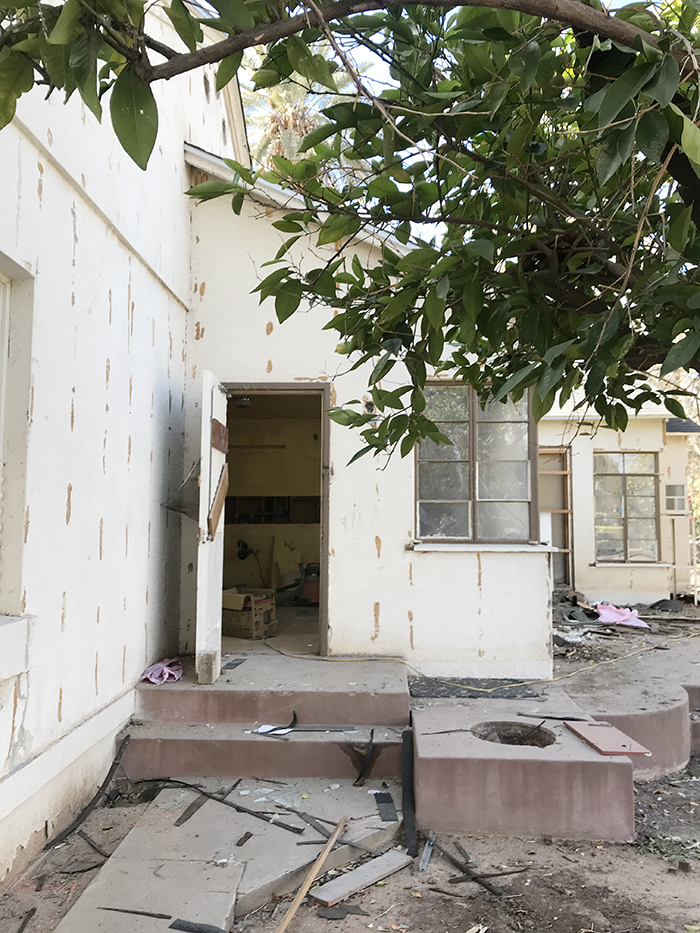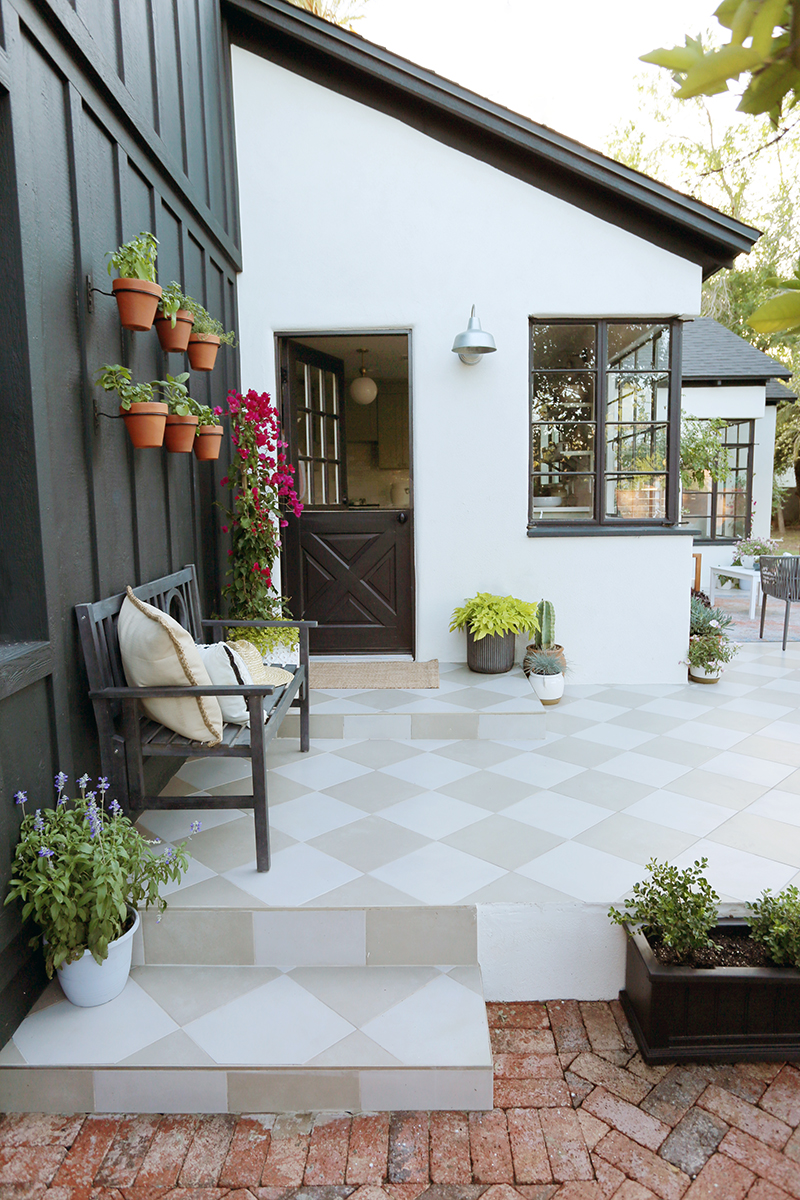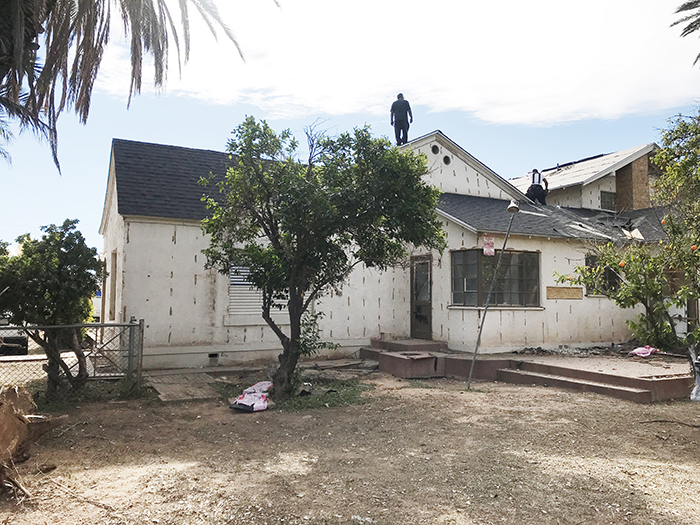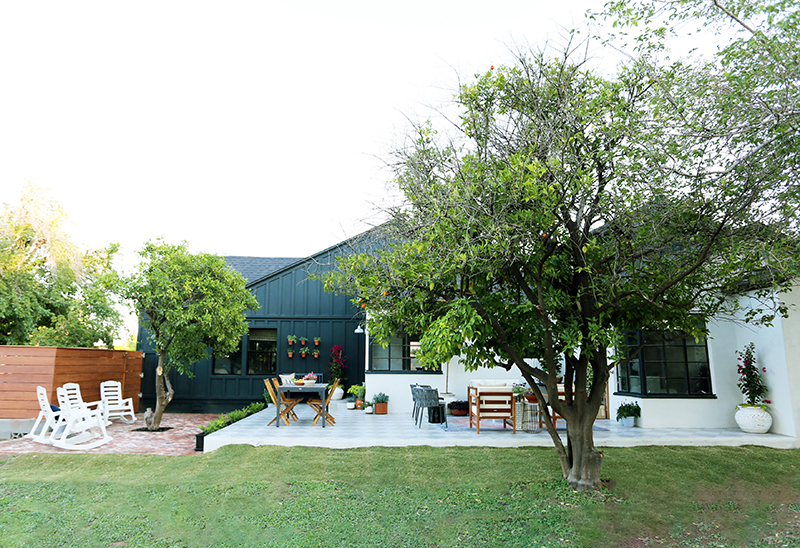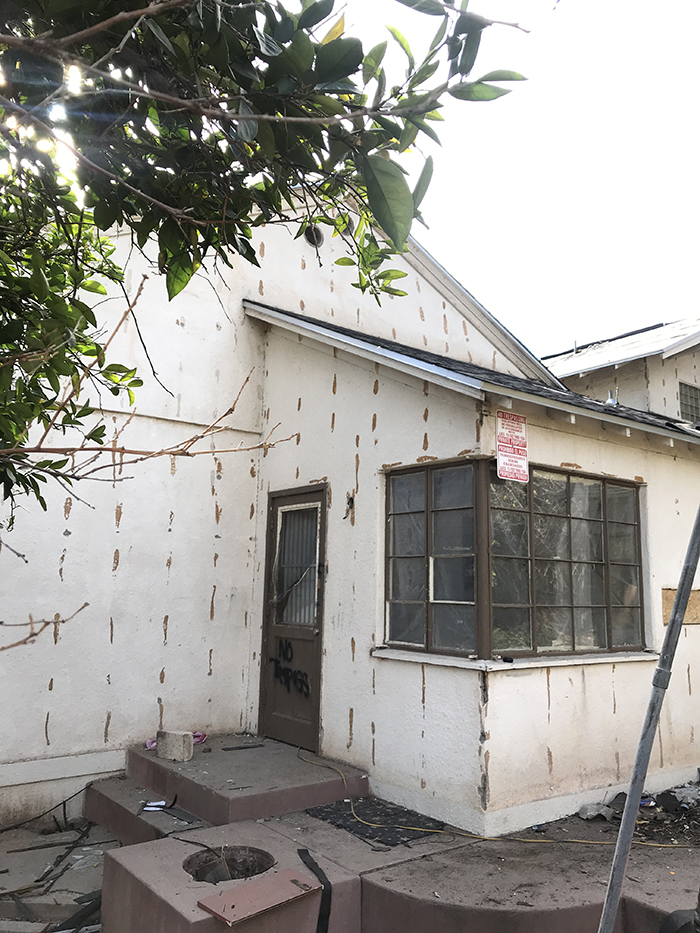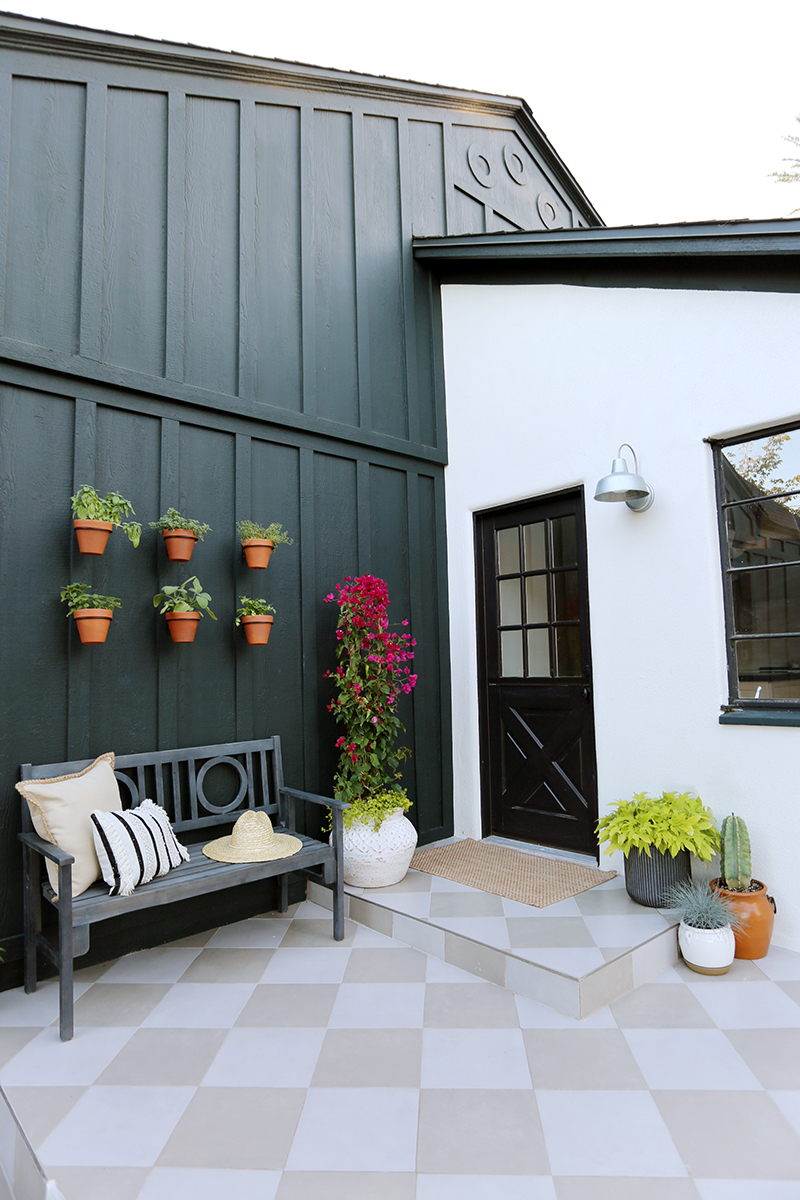 One of my favorite moments in this space is the wall herb garden we hung right by the door to the kitchen using these black metal rings and 6″ terracotta pots! It took about five minutes to hang and every visitor has been commenting on this simple addition! I love easy, affordable and impactful projects.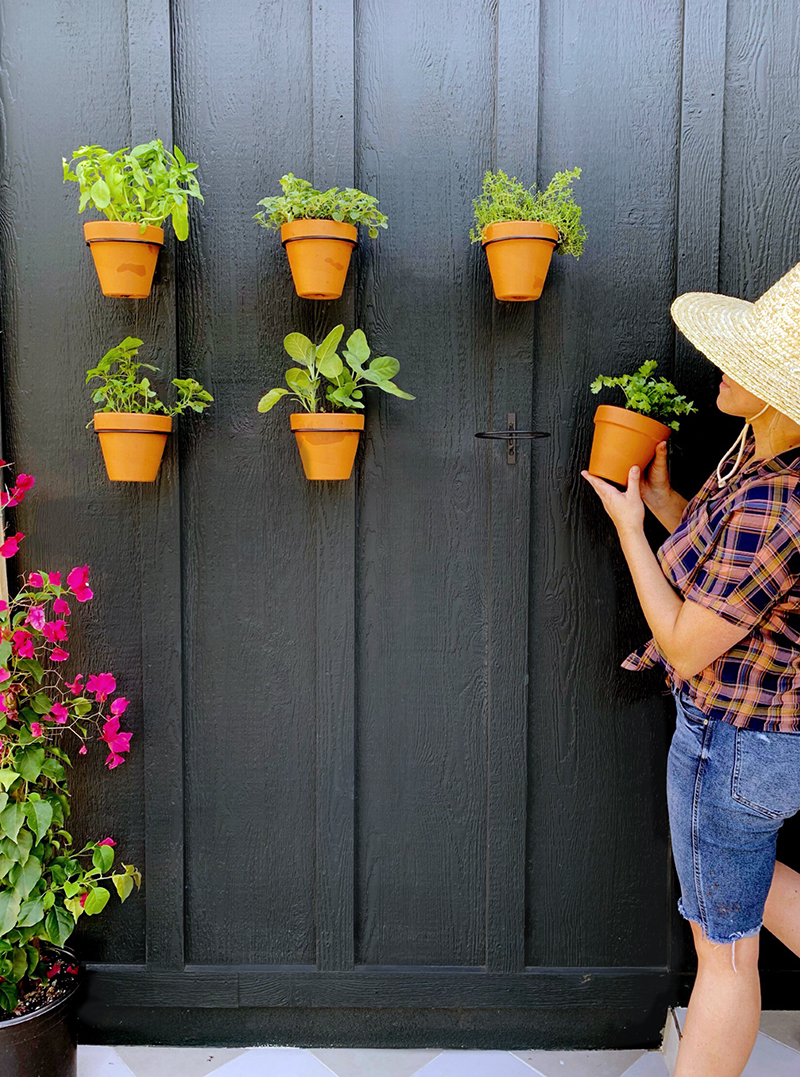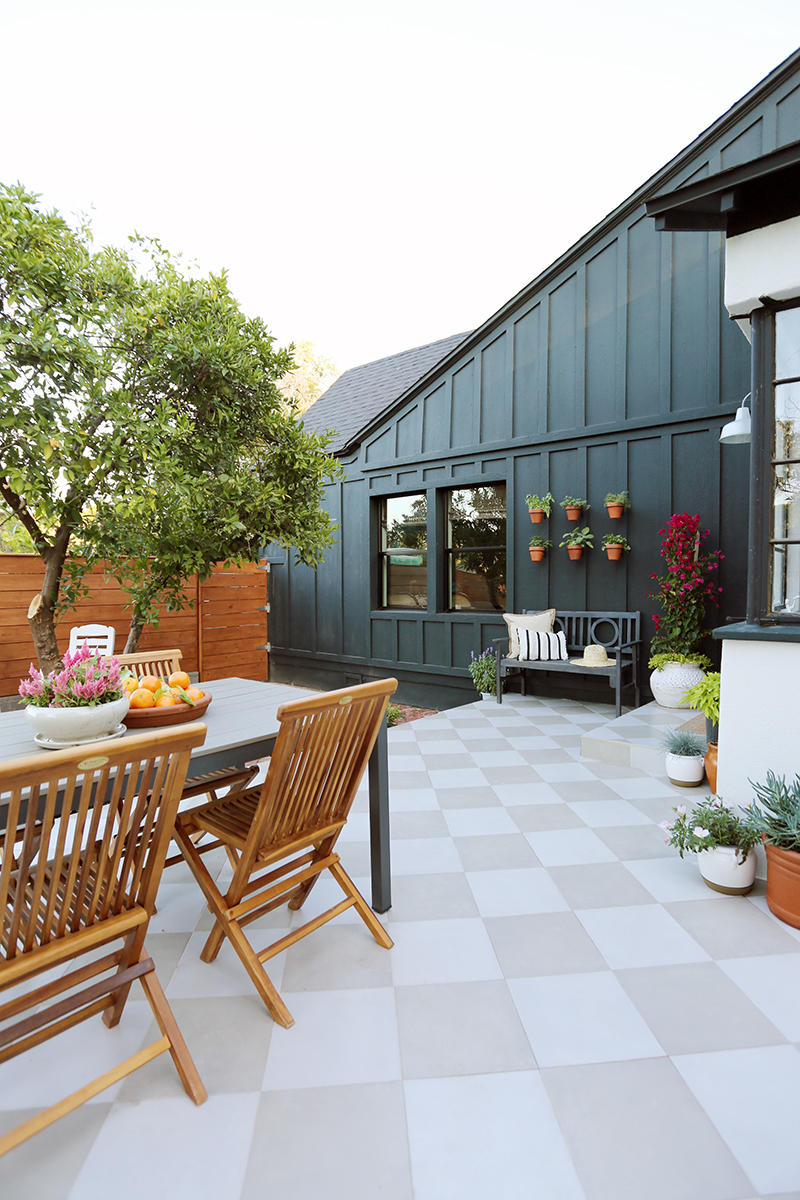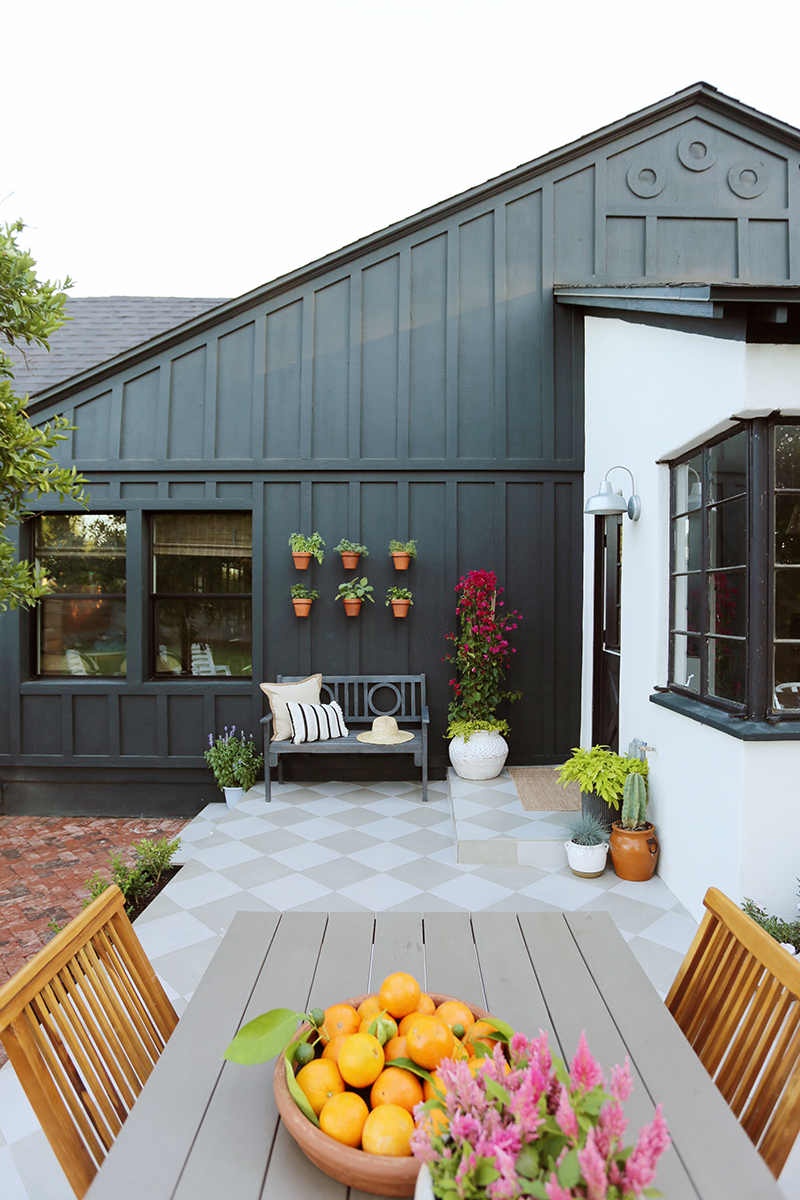 The lounge area is another favorite part of this space! Can you believe this Safavieh Acacia wood outdoor living set is only $420?! And check out that AMAZING outdoor rug by Kaleen that looks like a vintage Oushak! That was such a great find on the Lowe's site!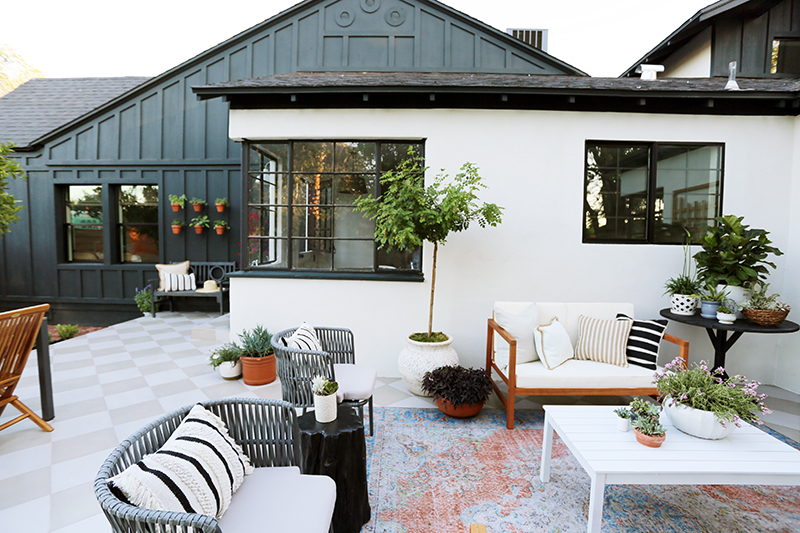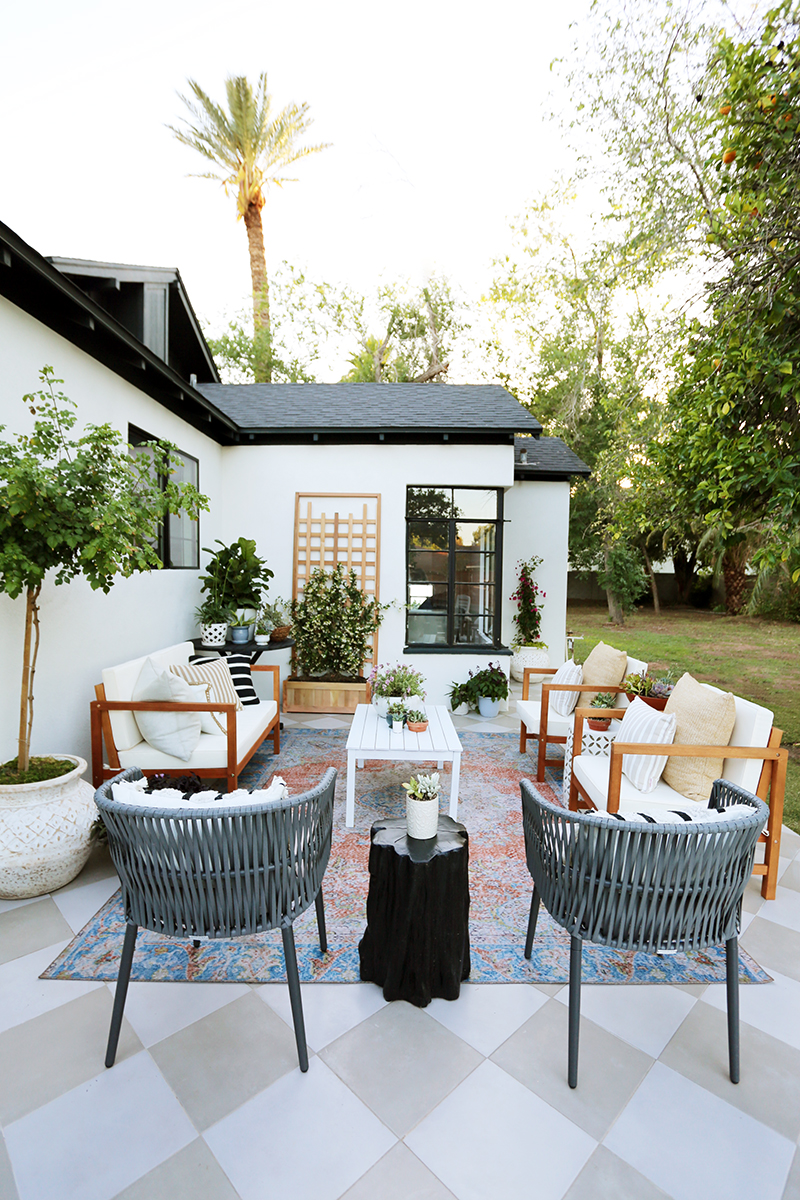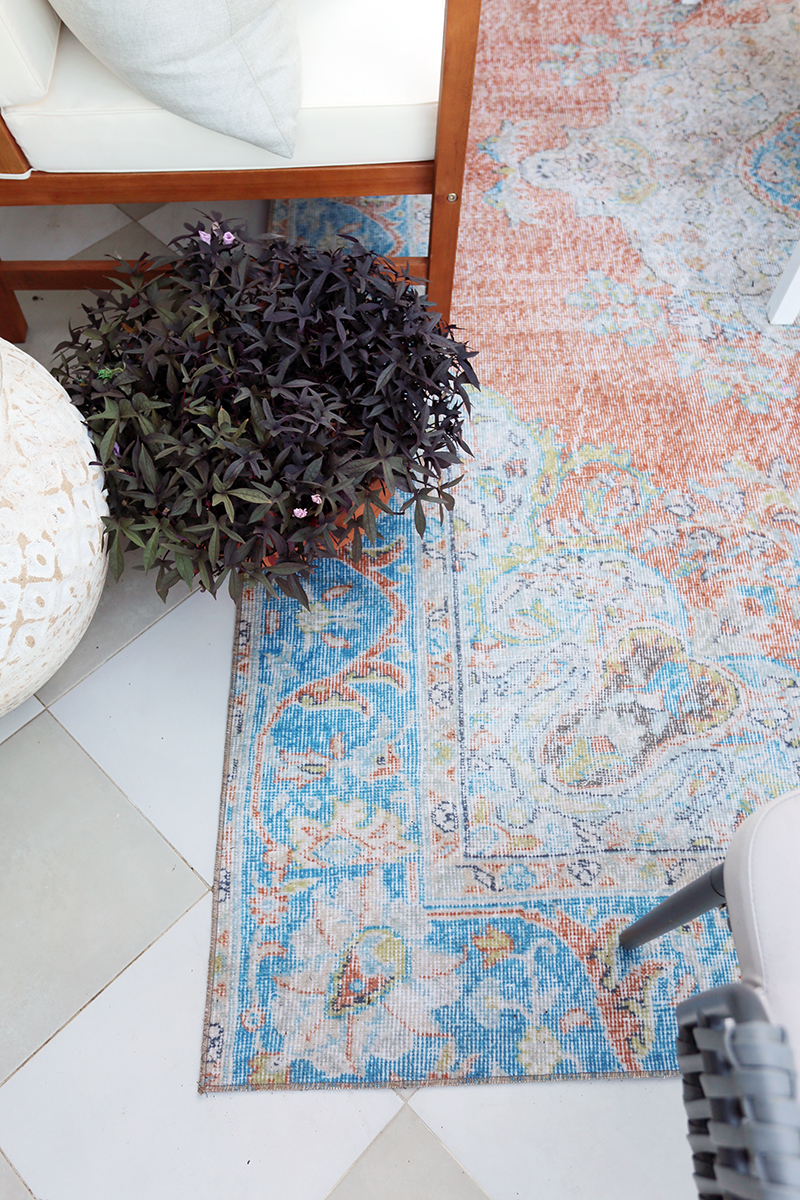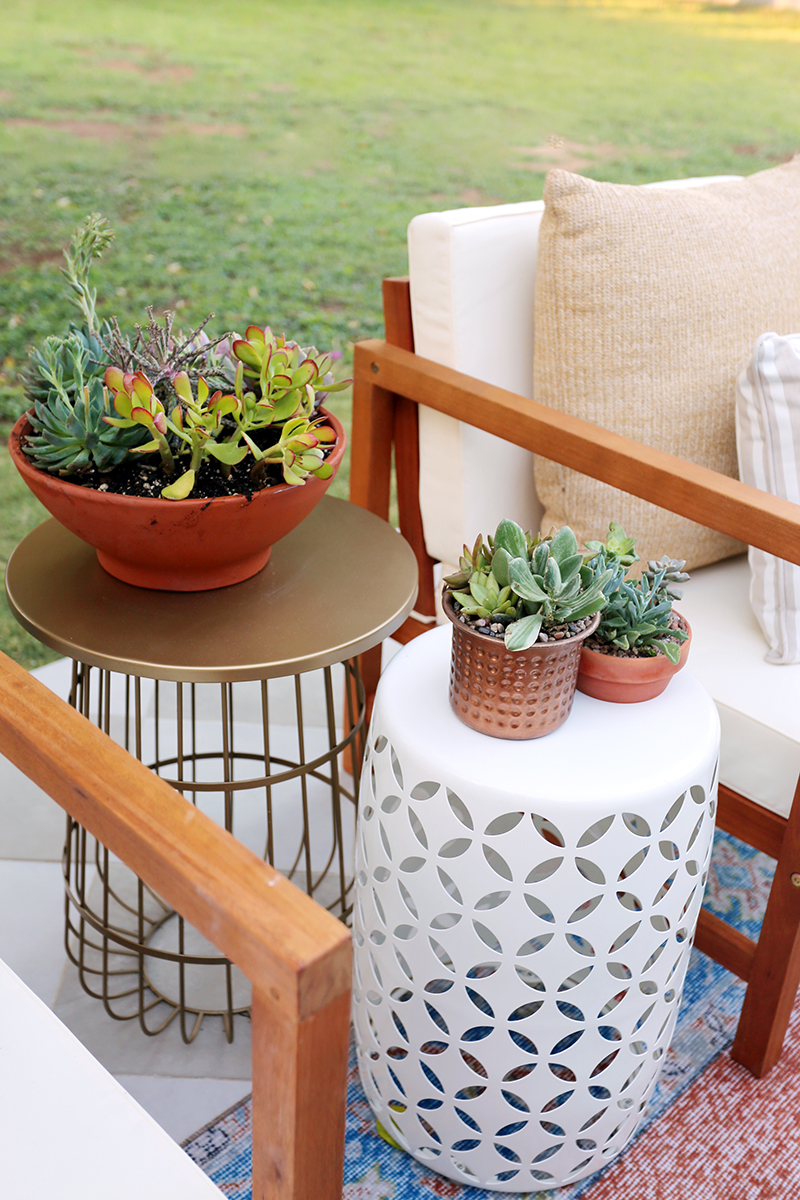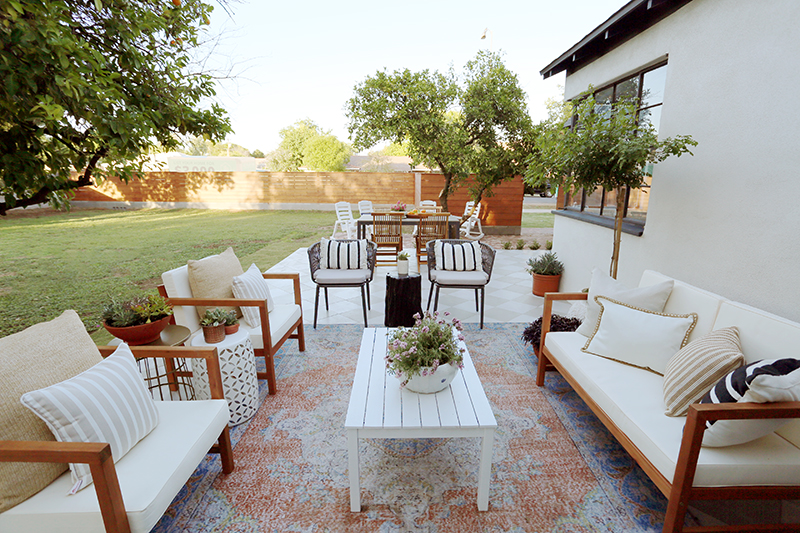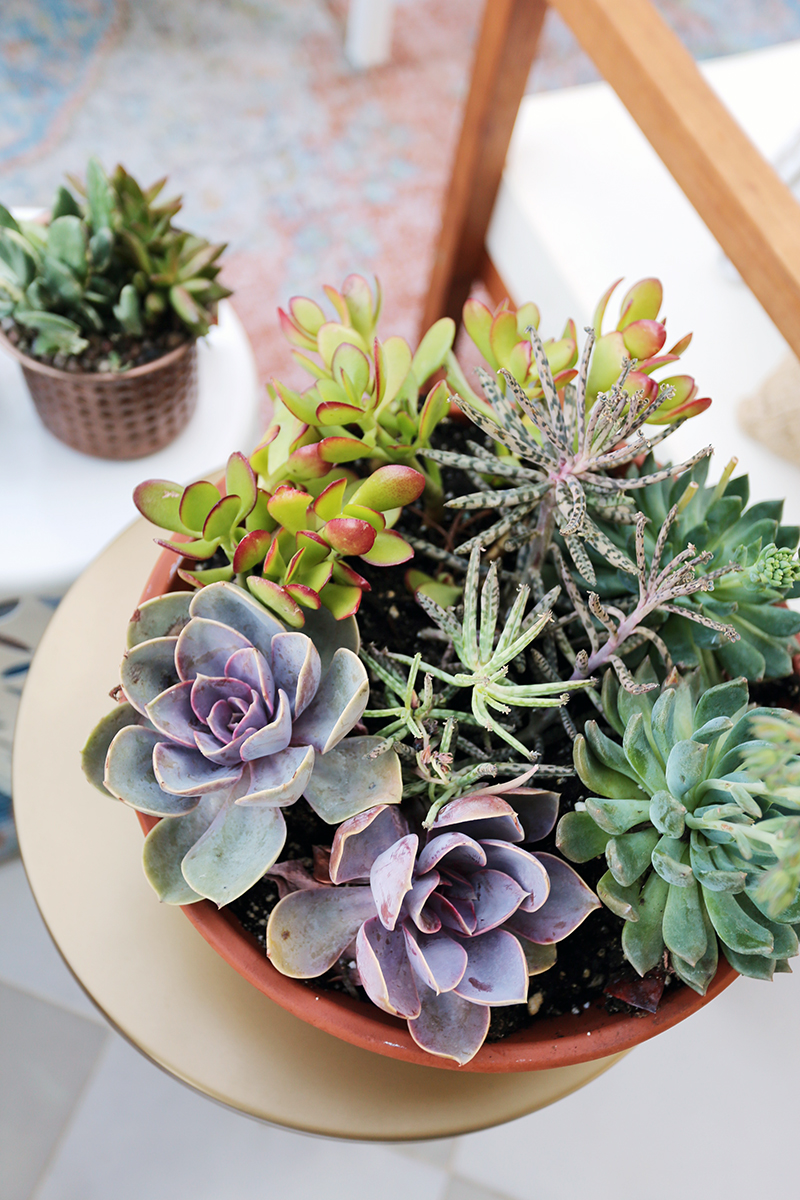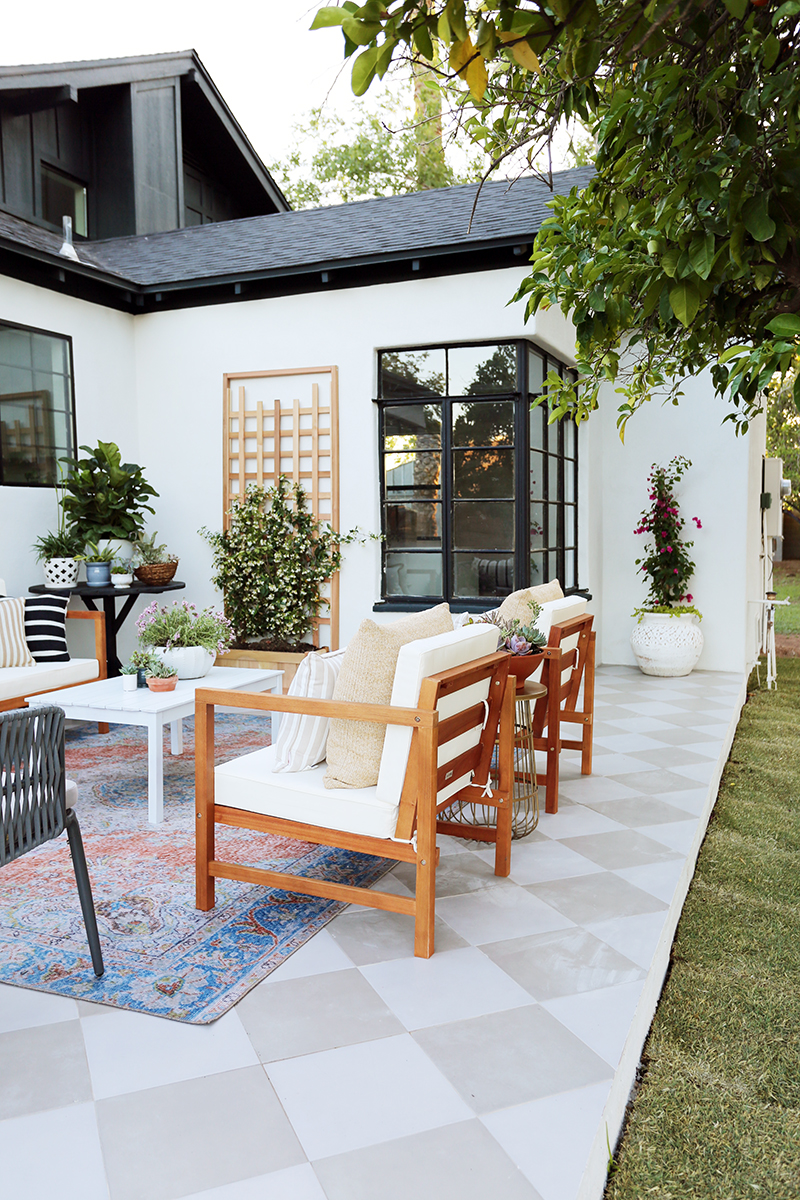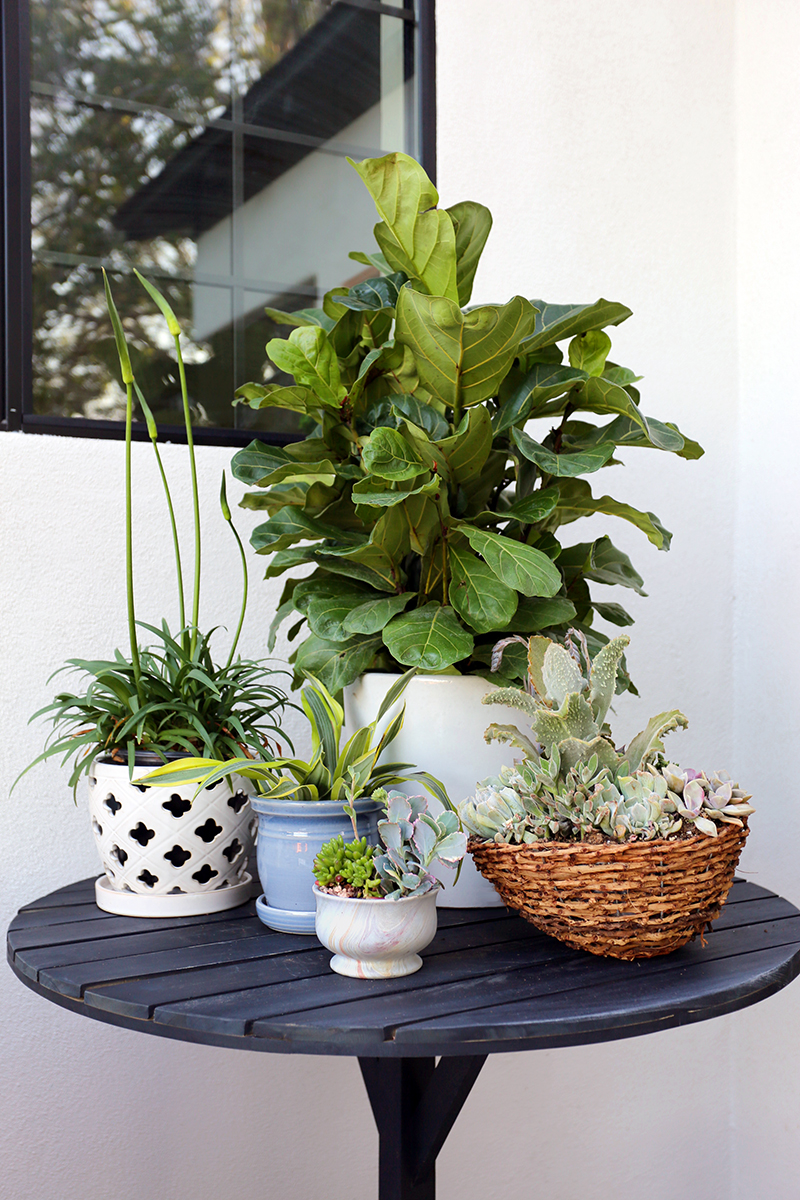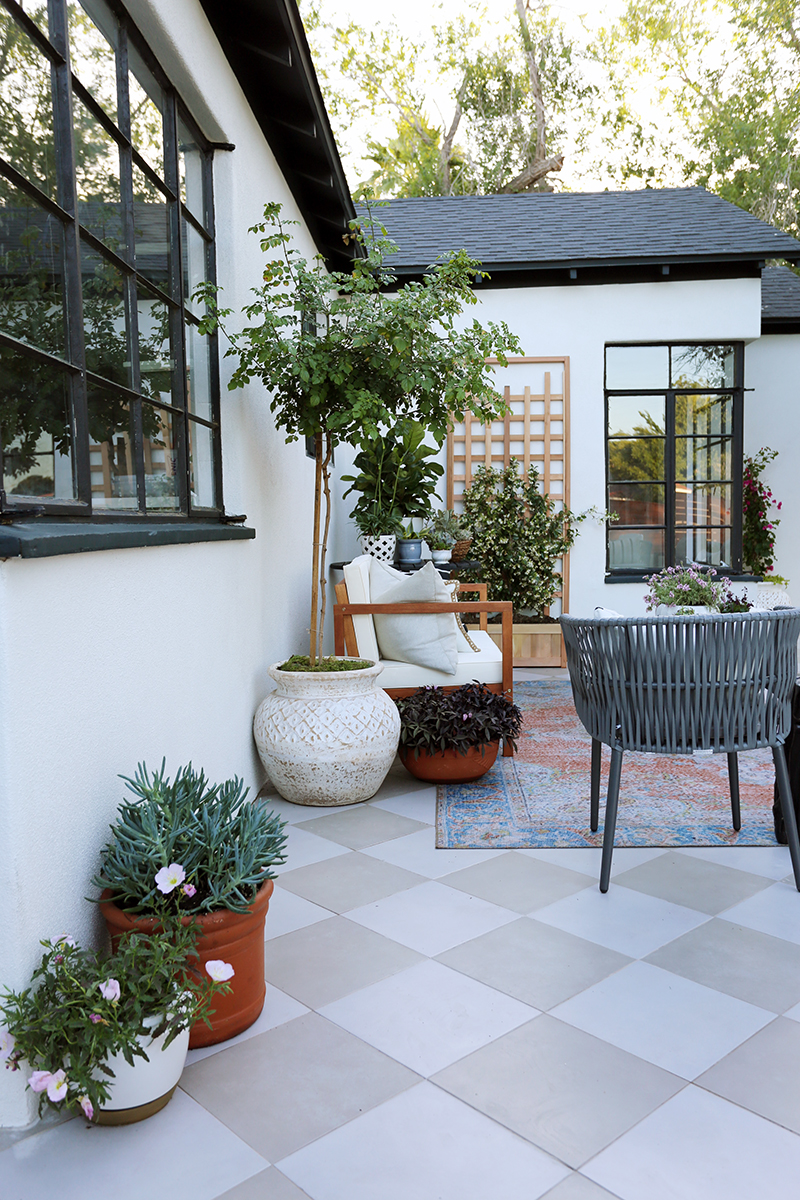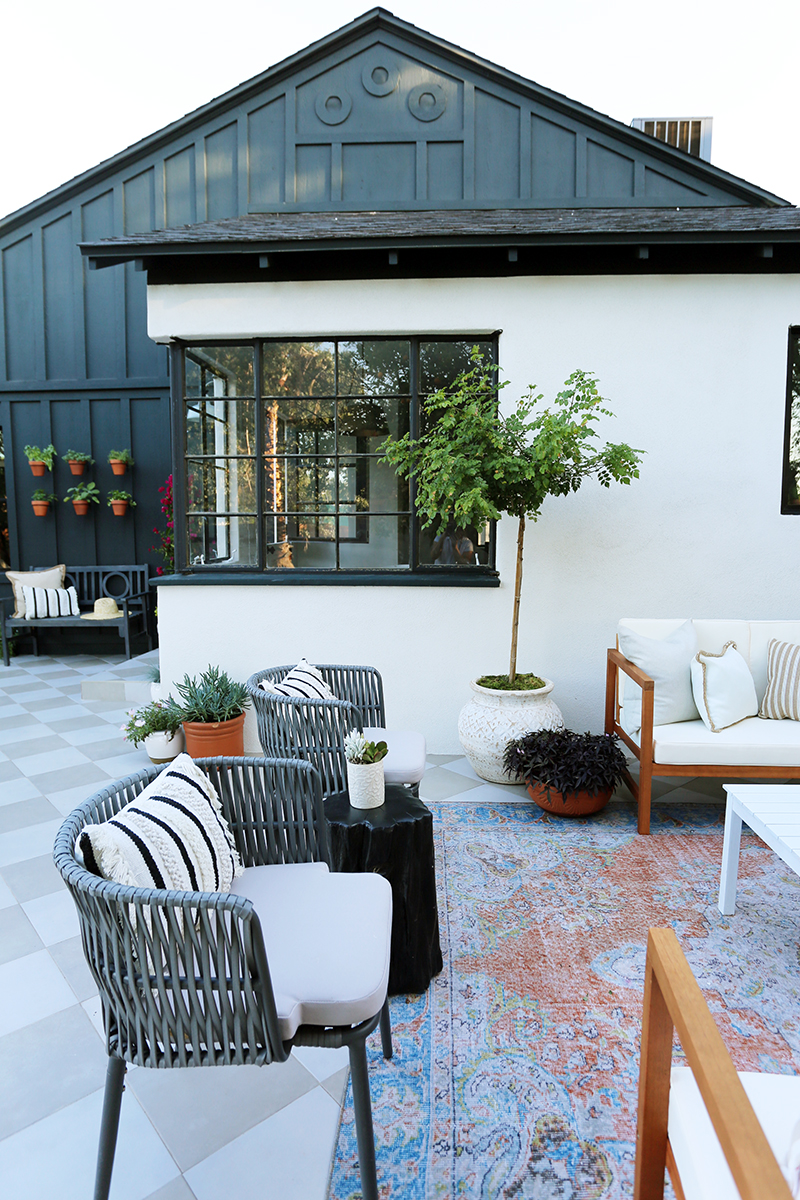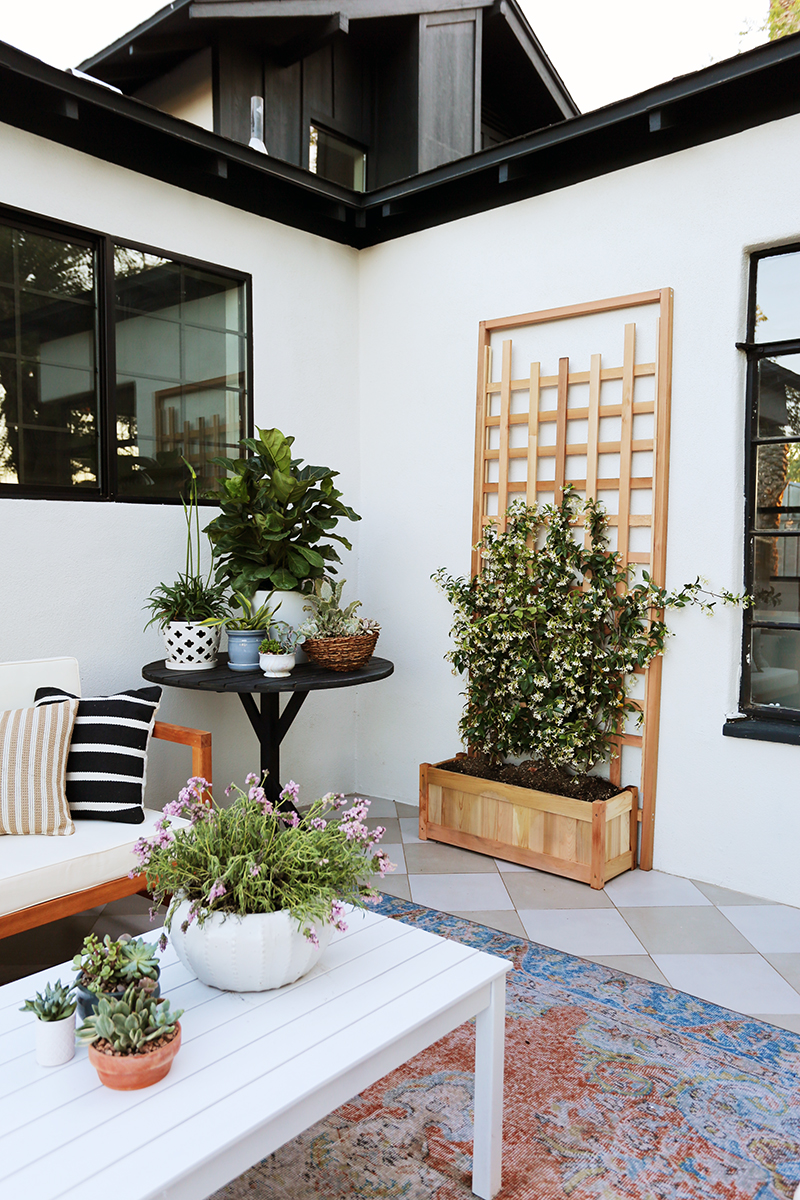 I honestly couldn't be happier with this side porch! I love the mix of materials, the flow of color and pattern, and just how many areas we created for gathering together! If you're looking for our sources on the Lowe's site, look no further! We've got you covered here and would be happy to answer any more questions in the comments!

1. Safavieh Wood Patio Set  //  2. Patio Life Pot Hangers  //  3. 6″ Pot  //  4. Kaleen Outdoor Rug  //  5. Herbs
6. Emser Stadium Cement & Concrete Tile  //  7. All Things Teak Dining Chairs(similar)  //  8. Safavieh Outdoor Dining Table  //  9. Pennington White Terracotta Planter(similar)
10. Portfolio Ellicott Galvanized Outdoor Sconce  //  11. Small Potted Succulent(similar)  //  12. All Things Cedar Trellis  //  13. Dark Gray Bench(similar) 
14. I/O Black & White Lumbar Pillow(similar)  //  15. Jordan Sisal Pillow(similar)  //  16. Door Mat  //  17. Large Potted Succulent(similar) 
18. Round Black Table(similar)  //  19. Safavieh Gray Side Chair Set(similar)  //  20. Medium Potted Succulent(similar)  //  21. Rust Colored Planter(similar) 
22. I/O White Fringe Lumbar Pillow(similar)  //  23. Majestic Home Goods Black & White Striped Pillow  //  24. Concrete Look Garden Stool(similar)  //  25. Moss 
26. Straw Hat   //  27. Allen + Roth Rattan Lantern(similar)  //  28. Mayne Black Resin Planter(similar)  //  29. Terracotta Bowl