Sponsored by Lowe's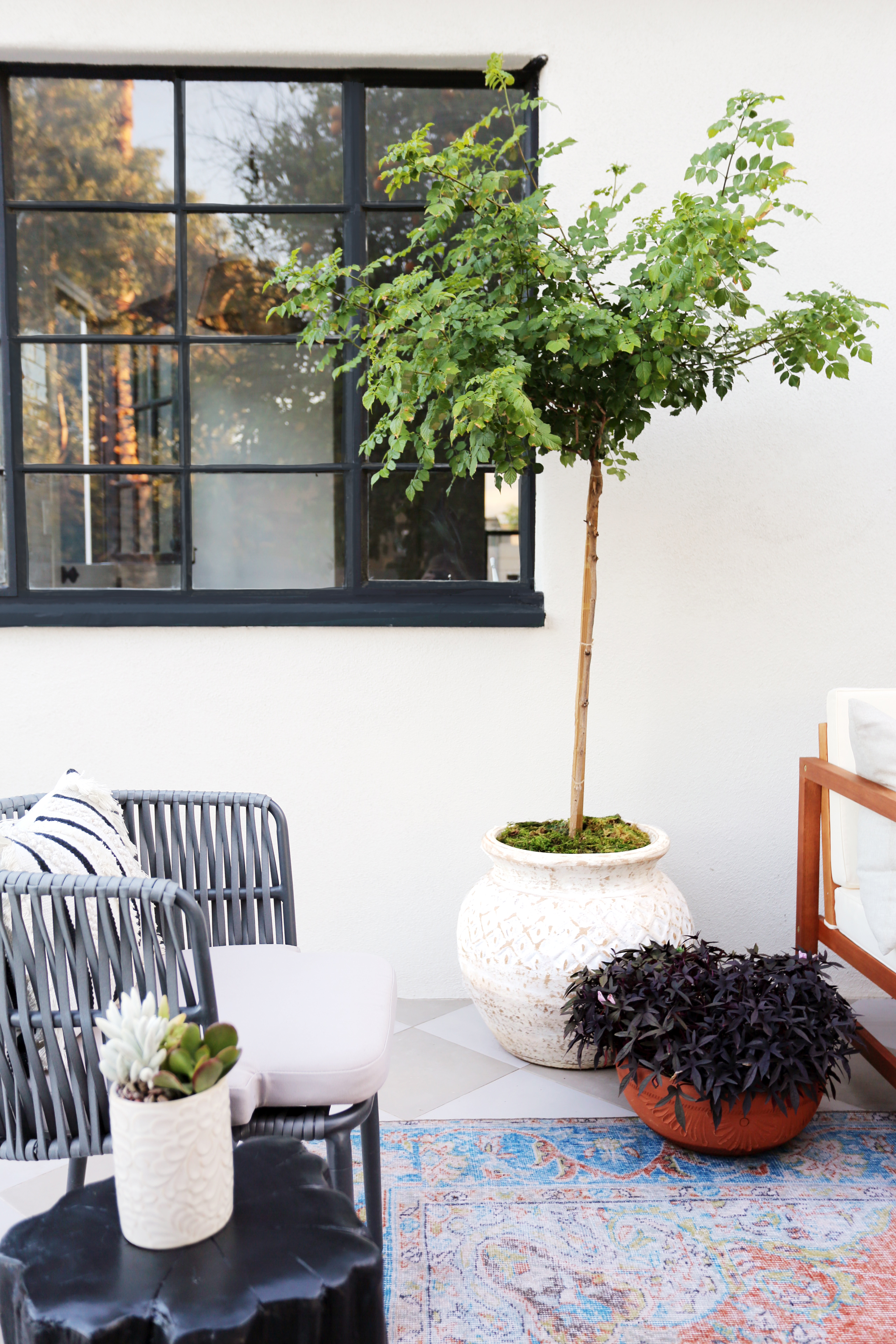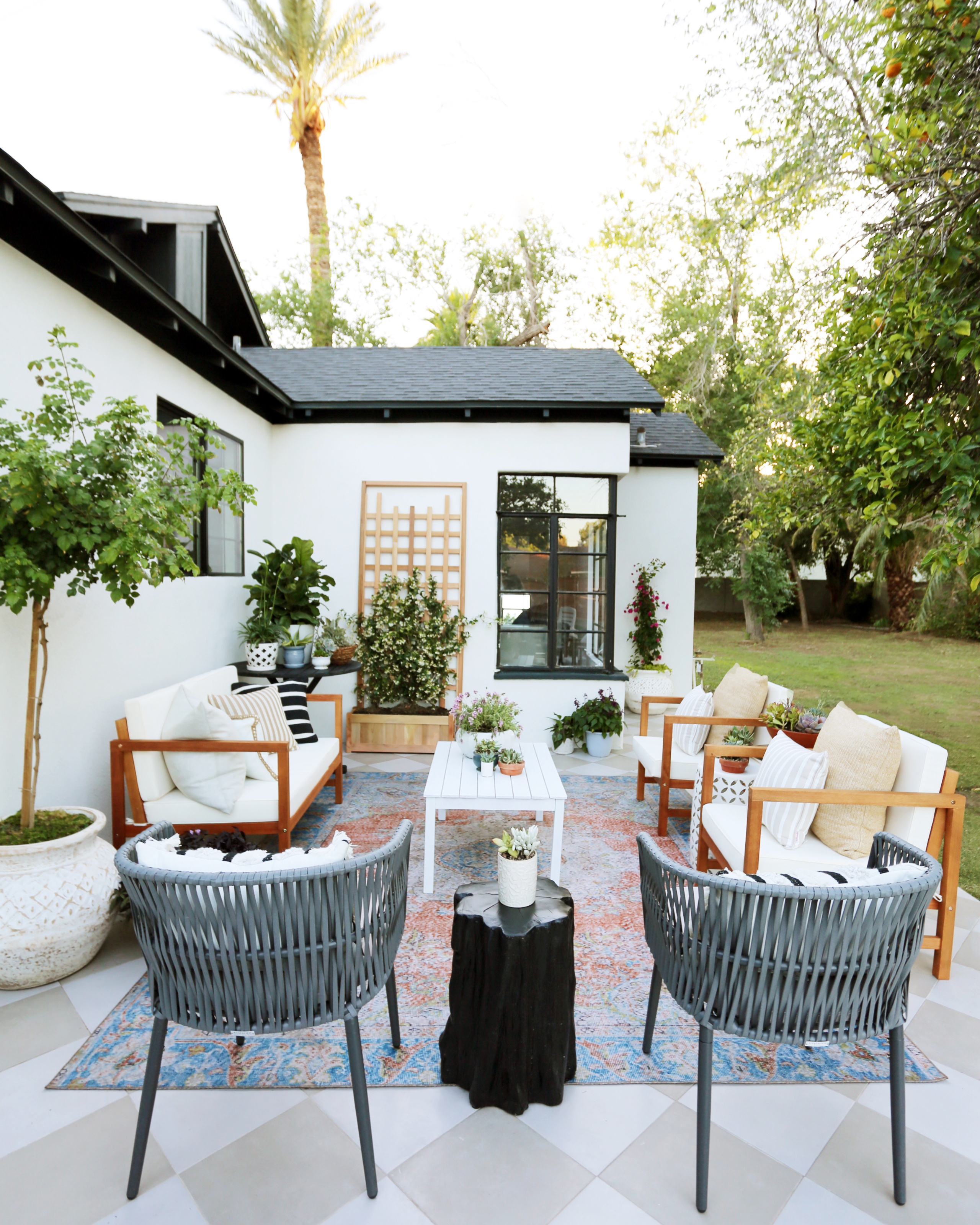 While I still love a good fiddle leaf fig tree, lately I'm noticing a shift away from using one in every single room in the house! :) It's fun to see people start to use softer, more feathery trees in planters both inside and on porches and balconies. I'm obsessed with this 5′ tall honeysuckle tree we planted in this white stone planter from Lowe's on the side porch of the Evergreen house and I thought I'd share here my approach to planting trees in large containers.
Start with selecting the right size planter. Something that is a few inches bigger than the plastic planter your plant was purchased in a good rule of thumb. Make sure your planter has a good sized drainage hole in the bottom (you can add these with a drill if needed!) and a saucer pan if your planter is coming inside.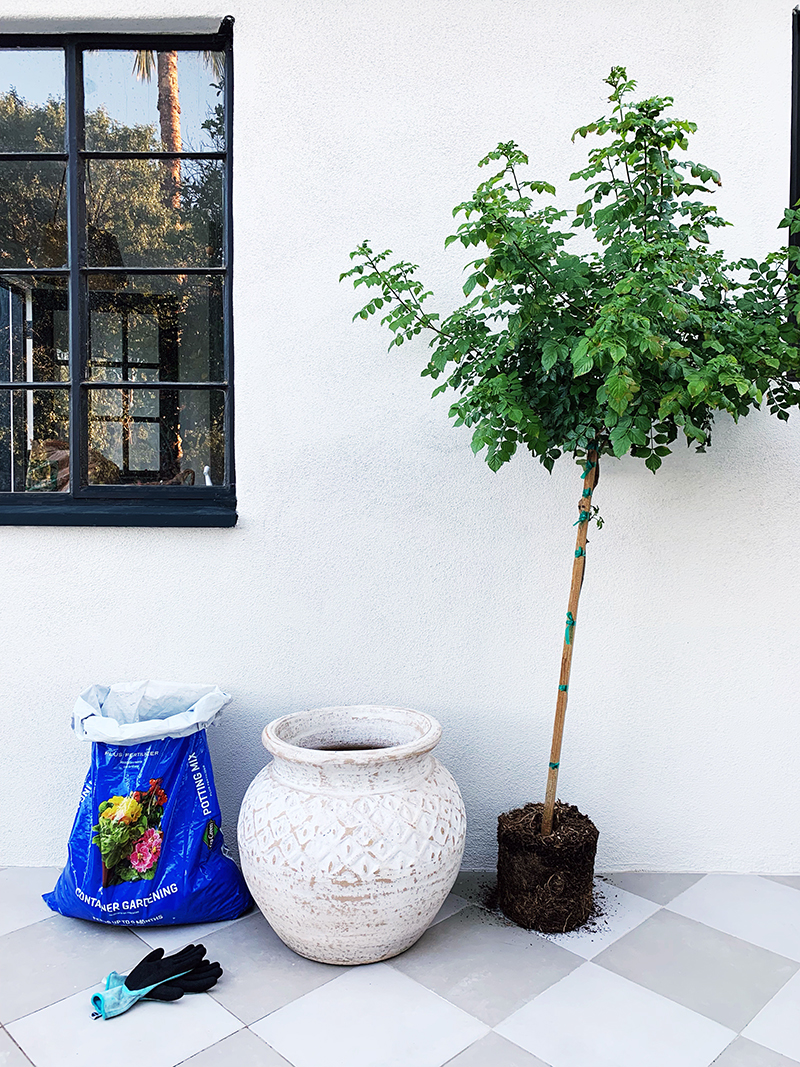 I chose this gorgeous ceramic planter that is big and pretty heavy. To lighten the weight a little and to make it moveable, I like to add about 4″ of either packing peanuts or broken up styrofoam. I've found this helps with drainage too, which is so important to prevent root rot.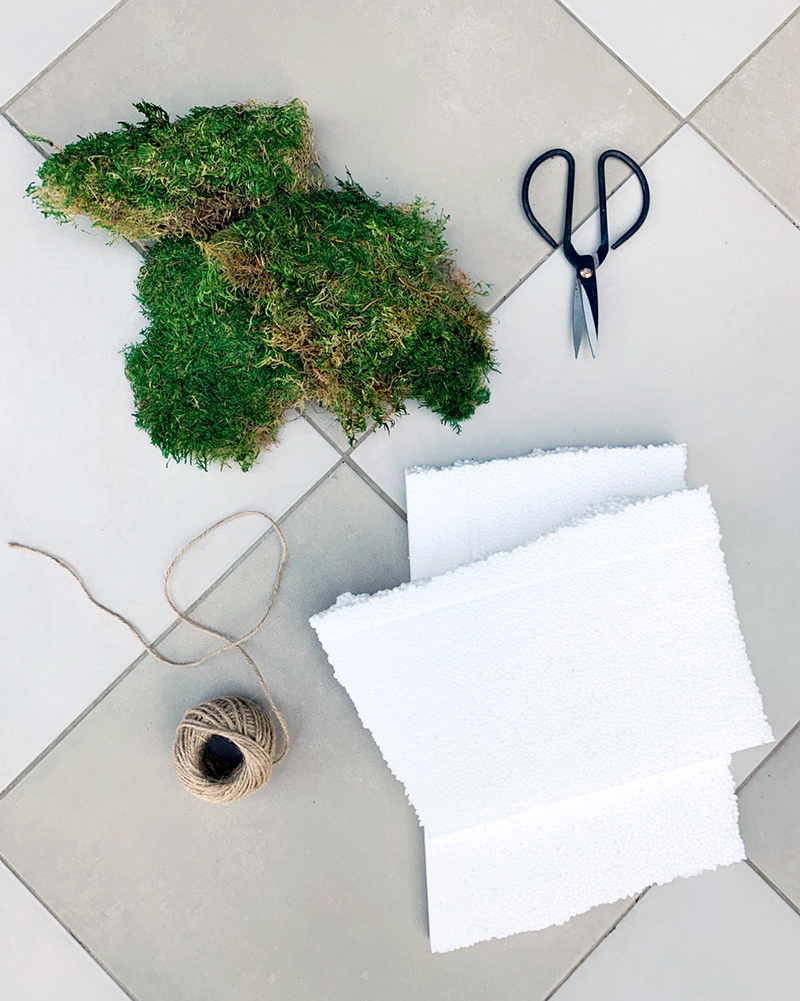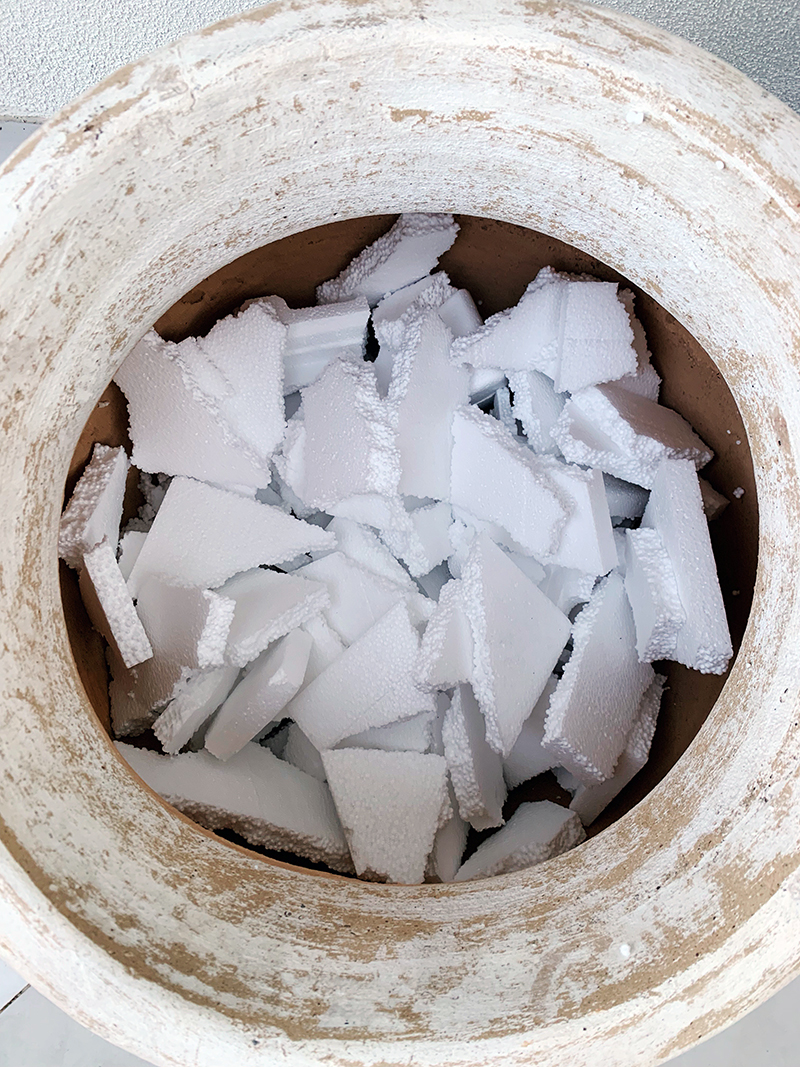 After filling the planter with good soil about half way, I like to clean up the trunk of my tree, remove any dead leaves and break up the roots a bit before planting. I also like to remove the bright green plastic ties. I use loosely tied jute twine to tether my tree to the wooden stake – you just have to keep an eye on the twine and replace it once a year or so as the tree continues to grow. Also, I usually like to pull out the stake from the root ball, find the prettiest angle of the tree and then replace the stake behind the trunk from the new front view before tying the twine. A hammer or mallet can help tap the stake down into place and will ensure your tree grows straight!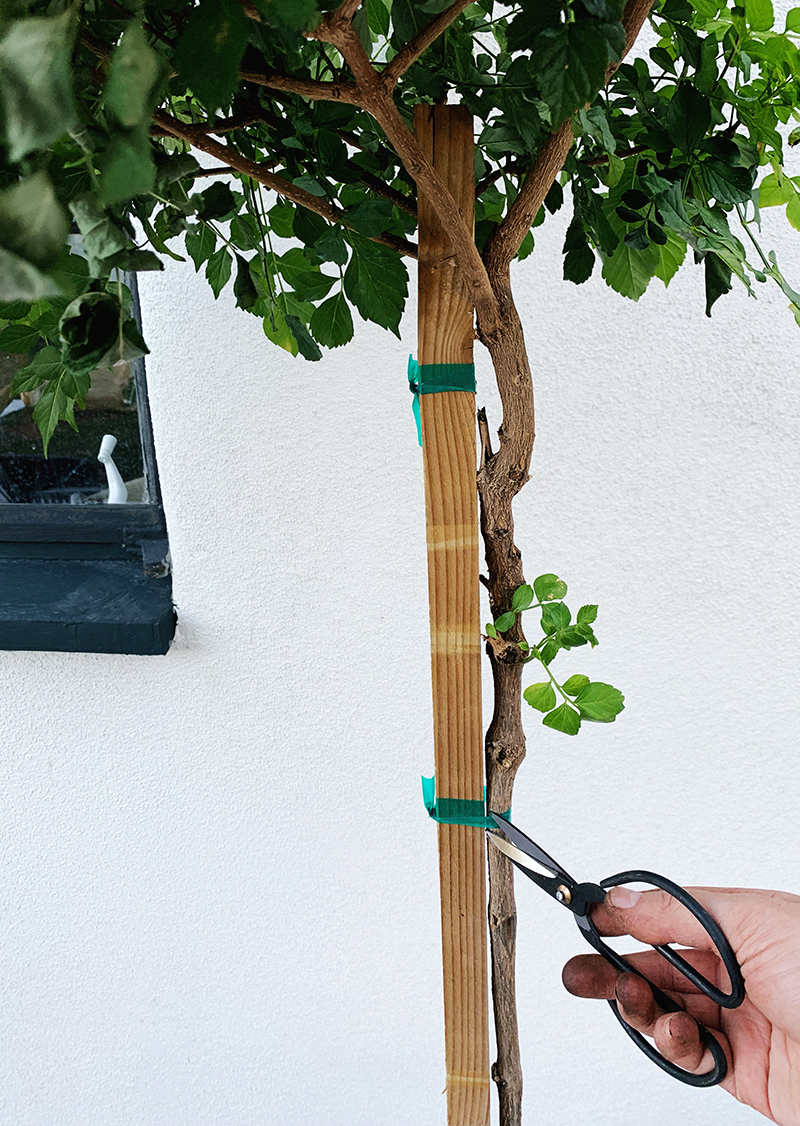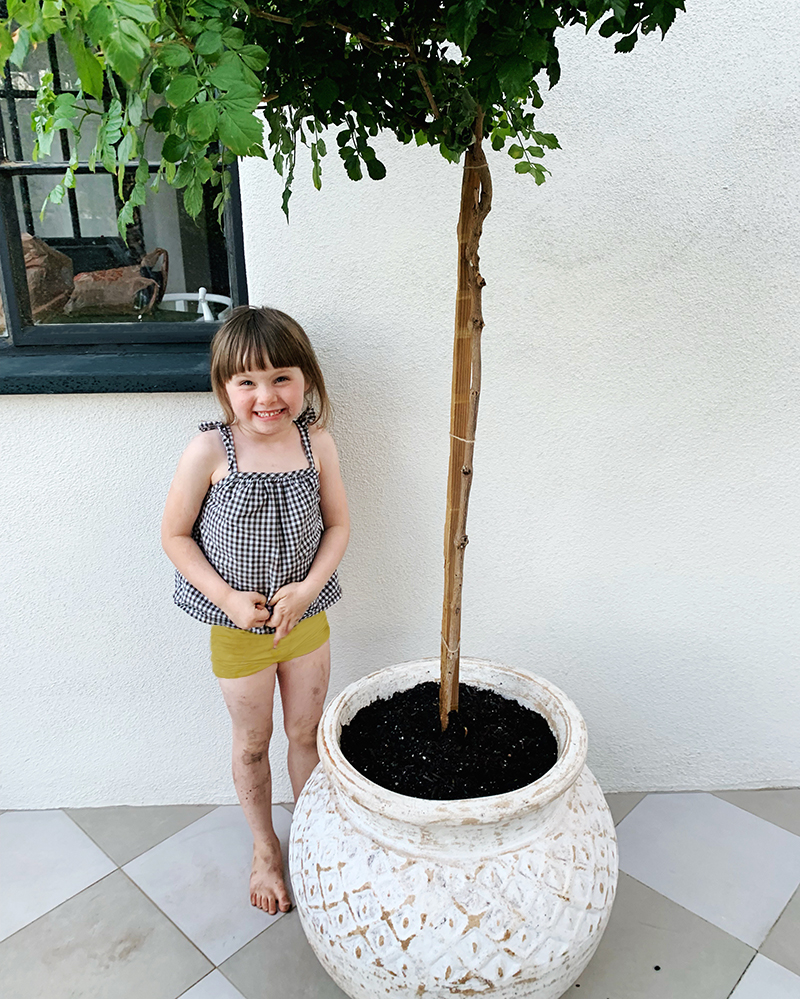 I always like to finish my planters by covering up the soil with either moss, gravel or ground cover plants. This final step is SO pretty and it also helps your tree retain moisture (which is so helpful here in Arizona!). I love using pea gravel or crushed white marble, but for this honeysuckle tree I opted for some preserved sheet moss from Lowe's (you can get it in the nursery near the garden herbs).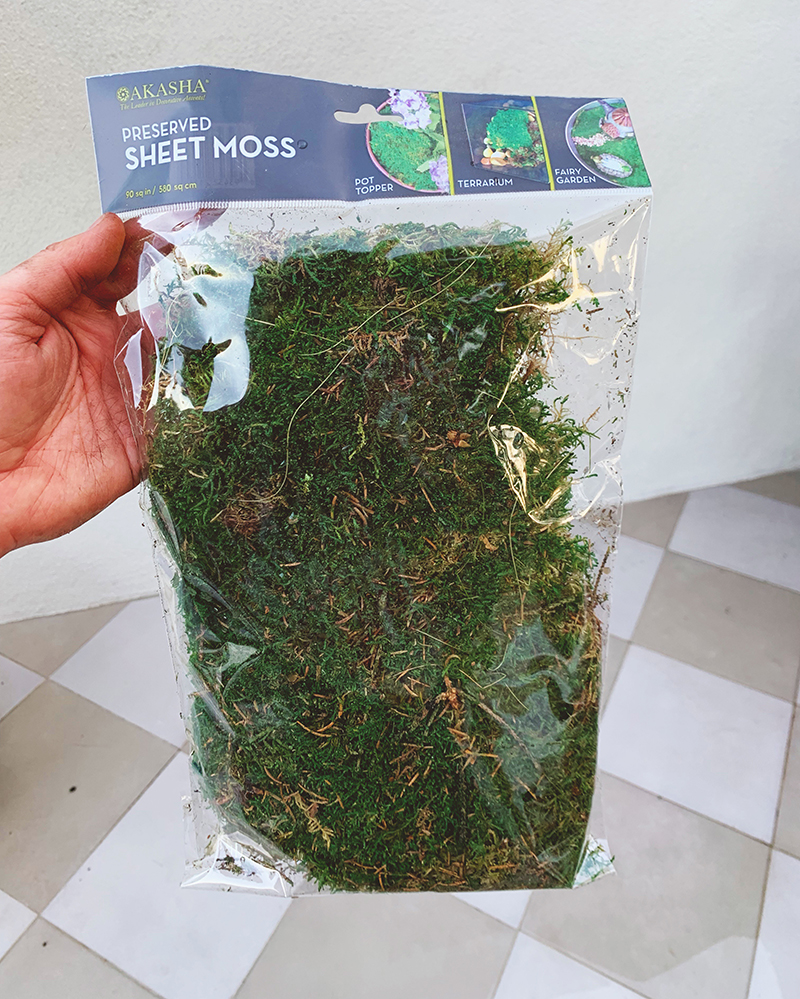 I like to tear the moss into 4″ sections with my hands before layering them on the top of the soil. The finished result is so pretty!! Just make sure to lift off one of the moss sections if you're watering with the hose so the water goes directly to the soil, not through the moss. The moss can lose it's coloring a bit if it gets too directly soaked, but it's not a big deal just to lift a piece up before giving your tree a good soak.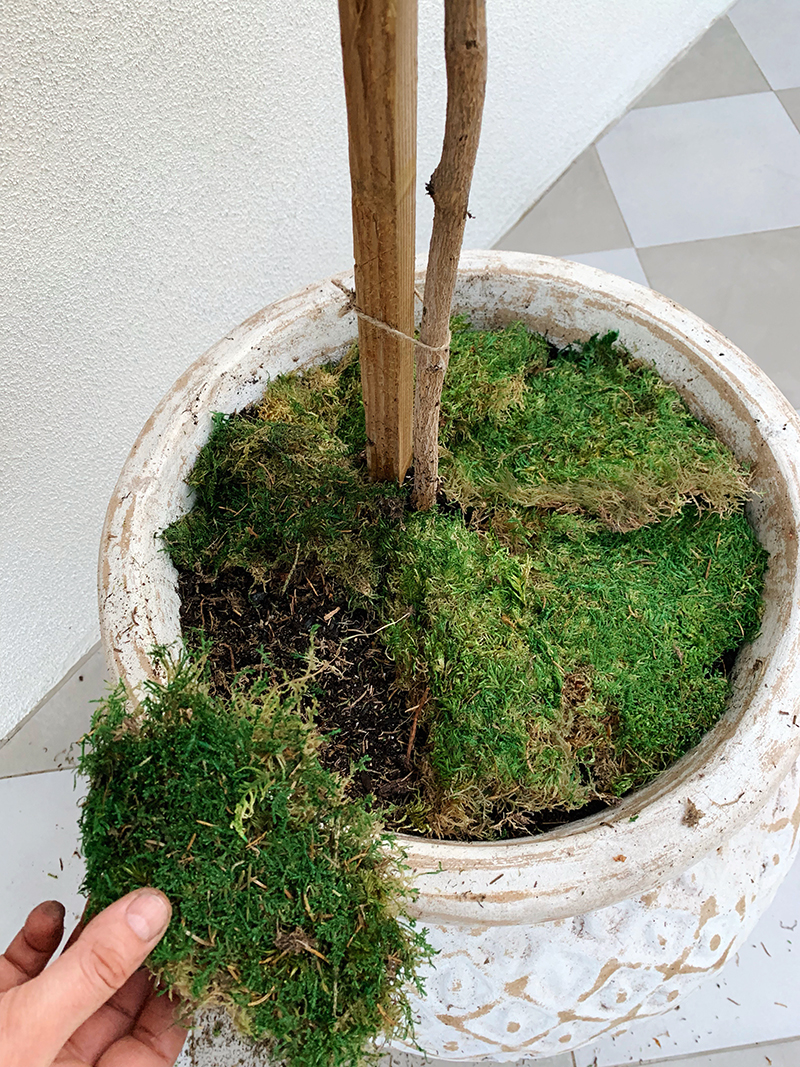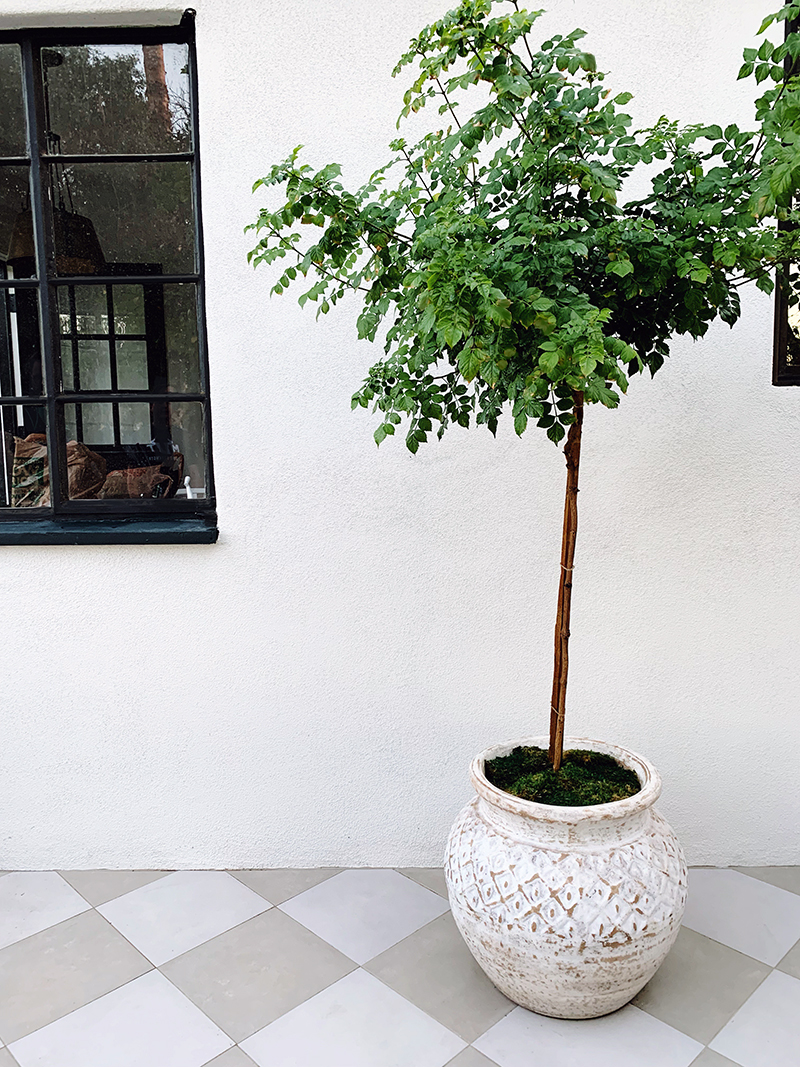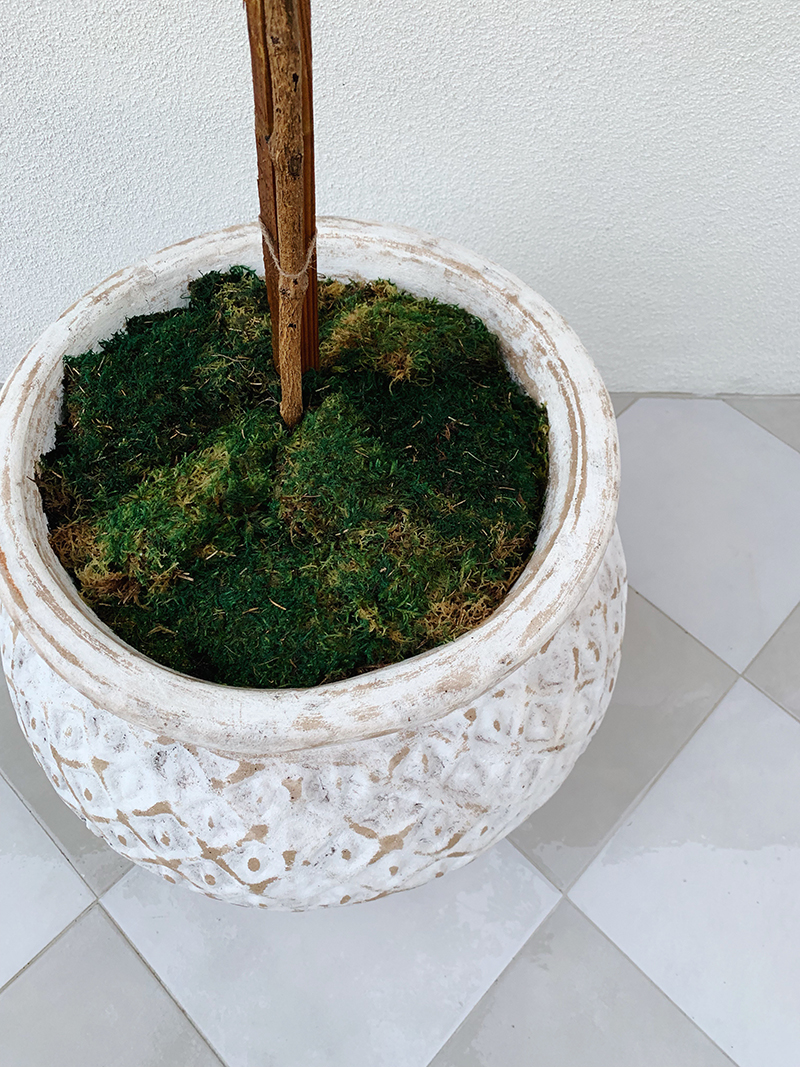 Every tree has different water, soil, food and light needs in order to help it thrive for years to come, so be sure to do your research! My local Lowe's nursery manager, Matt, is a wealth of knowledge and really helps me figure out what to plant and where! And worst case scenario, did you know they will accept returns with a receipt if your plants dies within a year? Amazing, right?!
Here are some of my favorite planters at Lowe's right now. And I'd love to hear if you have any additional tips for me in the comments section!

1 – Pennington White Stone Rustic Planter
3 – Aspire Home Accents Nabila Mid Century Planters
4 – Pennington Clay Planter with Rings
5 – Terra Cotta Clay Rustic Planter
6 – Mayne White Resin Square Planter
8 – Allen + Roth Gray Resin Planter
9 – Garden Treasures Gray Resin Planter
10 – Garden Treasures Terra Cotta Resin Planter
11 – Mayne White Resin Shutter Style Square Planter
12 – Bronze and Ceramic Planter
 13 – Pennington Gold Clay Planter with Rings
14 – White Cylinder Planter with Saucer
15 – Allen + Roth Artichoke Planter
16 – Terra Cotta Heavy Rim Planter
 18 – Carved Stone Ceramic Planter Bowl
19 – Allen + Roth Copper Resin Planter