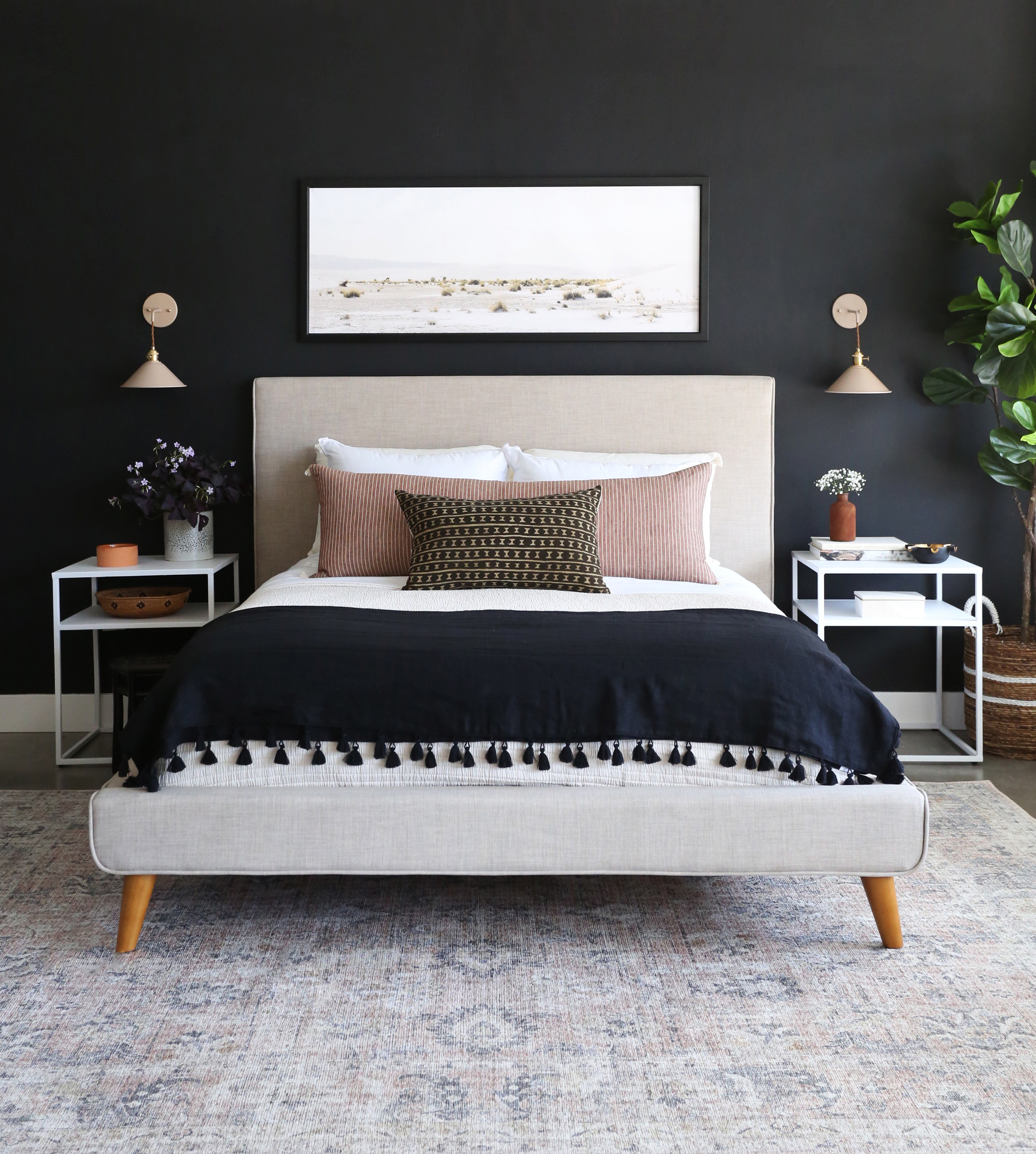 Spring is just a few days away and it has us craving more color and warmer tones in the bedroom! We love a dark, moody bedroom, especially in the winter, but we wanted to show you how to mix things up a bit, without having to change any major pieces in your space!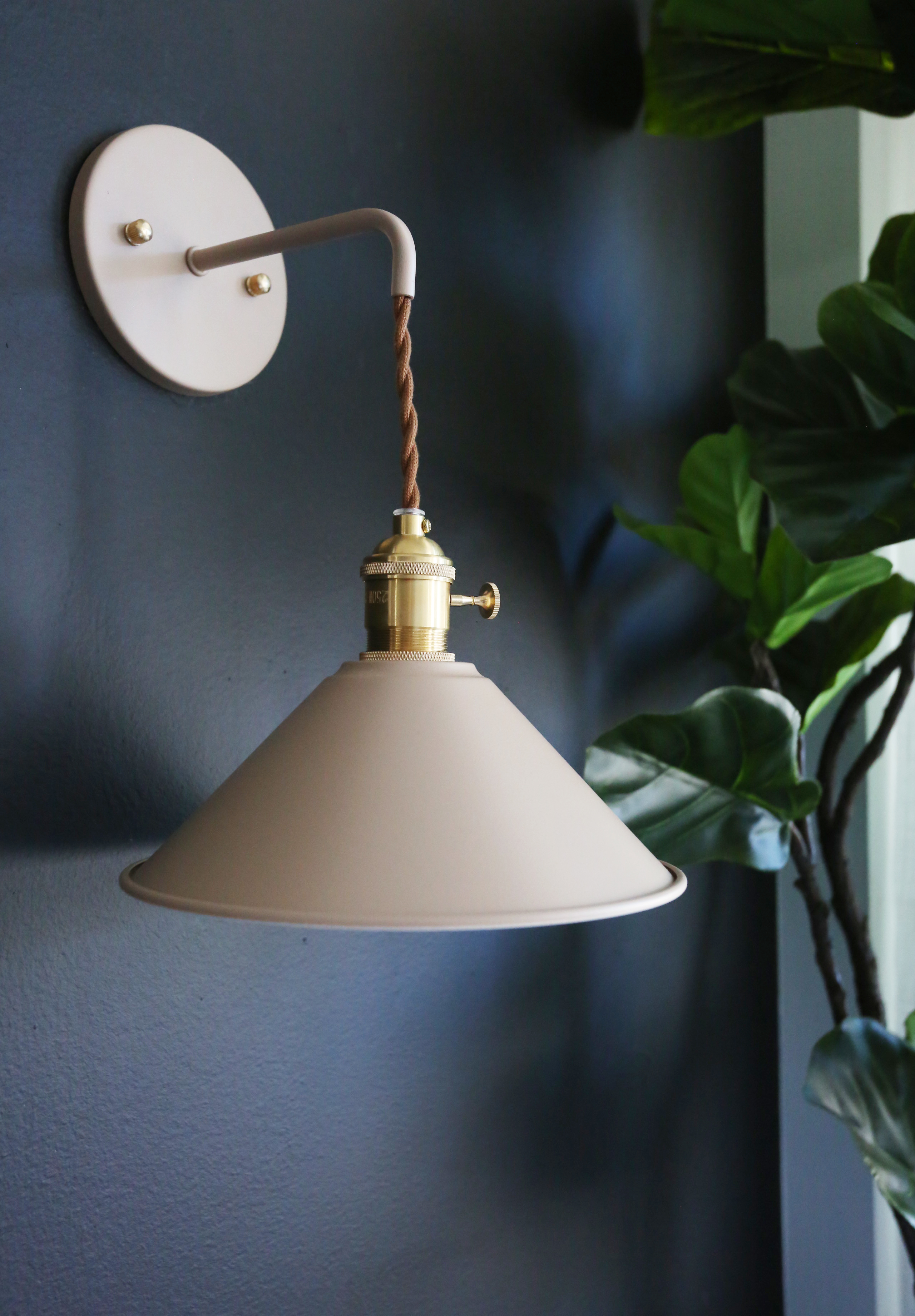 We have been on the hunt for beautiful, but affordable lighting for the Evergreen House. We stumbled upon these sconces and decided to order a pair to test them out. They are such an amazing find! Can you believe they are under $40?! The braided cord detail makes them look far more expensive than they actually are!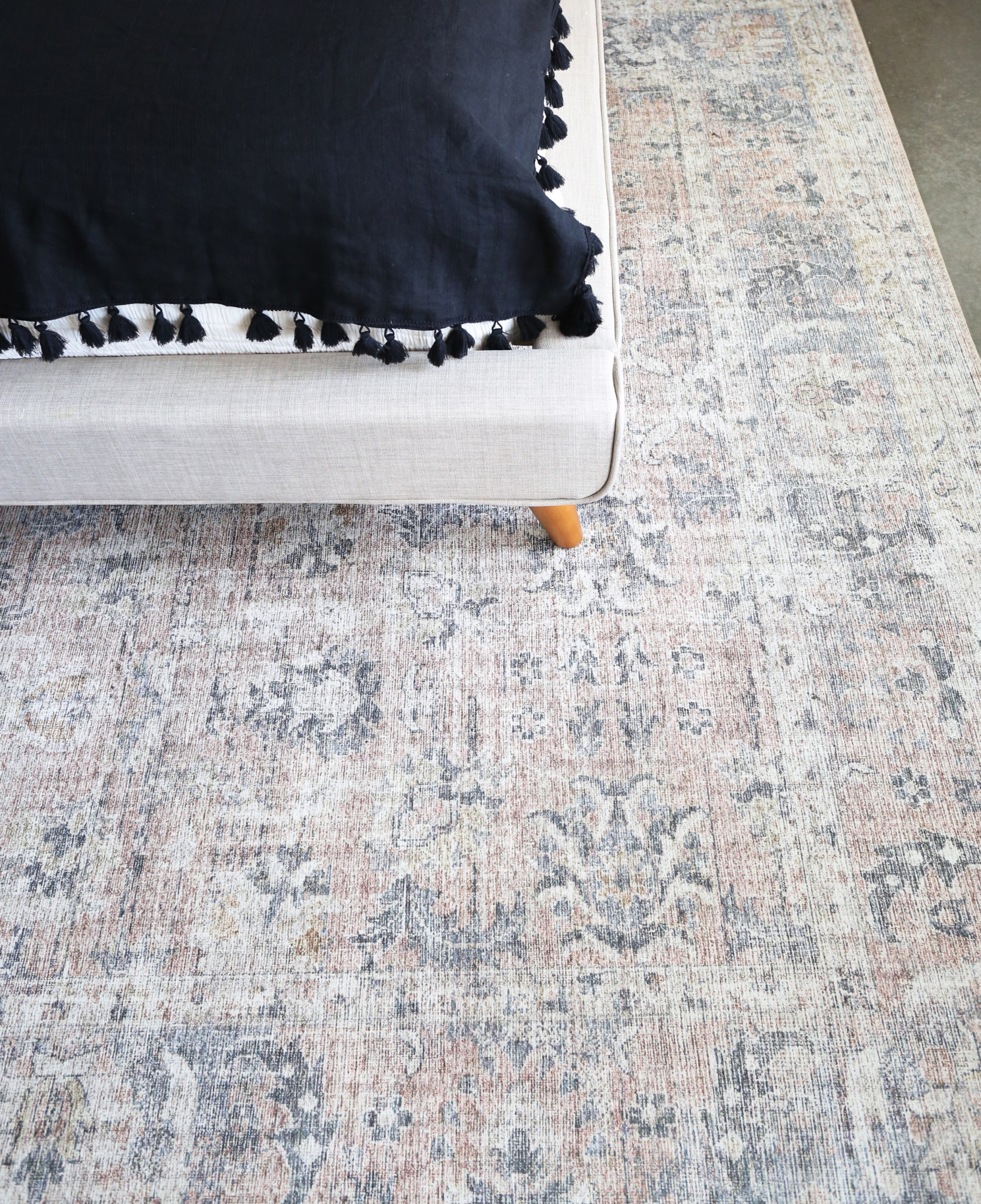 We have also been looking for some great new rugs, and have been sooo impressed by the new Loloi lines! They look just like a perfectly worn vintage rug, but with an amazingly soft texture. The price is also unbeatable! Here we used the Syke Rug in the Blush/Gray color way. We can't wait for you to see which styles we will be using at Evergreen!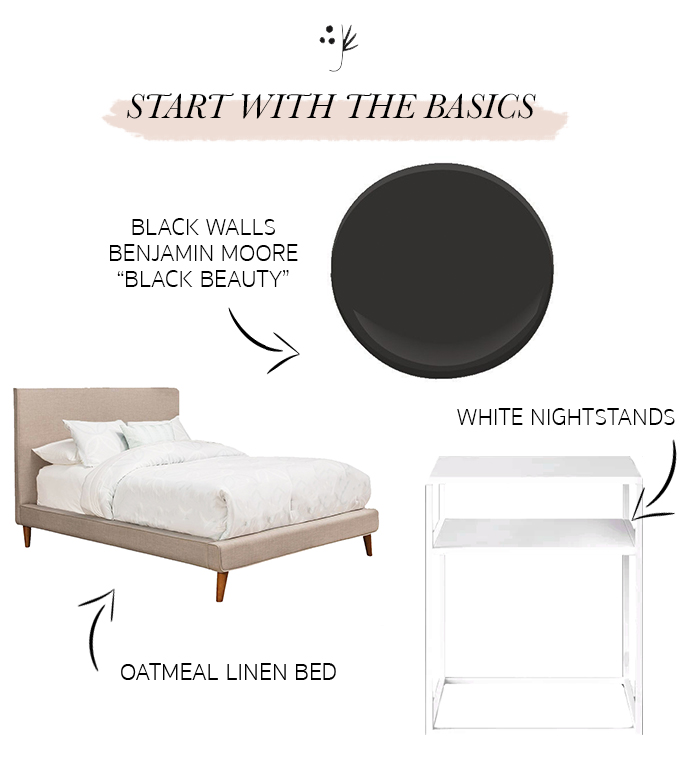 Oatmeal Linen Bed  //  White Nightstands
To update our room we kept all of the basics the same, but removed our heavy winter bedding and most of the accessories. Then we layered in our new rug, lumbar pillow, new sconces and a soft, linen throw blanket.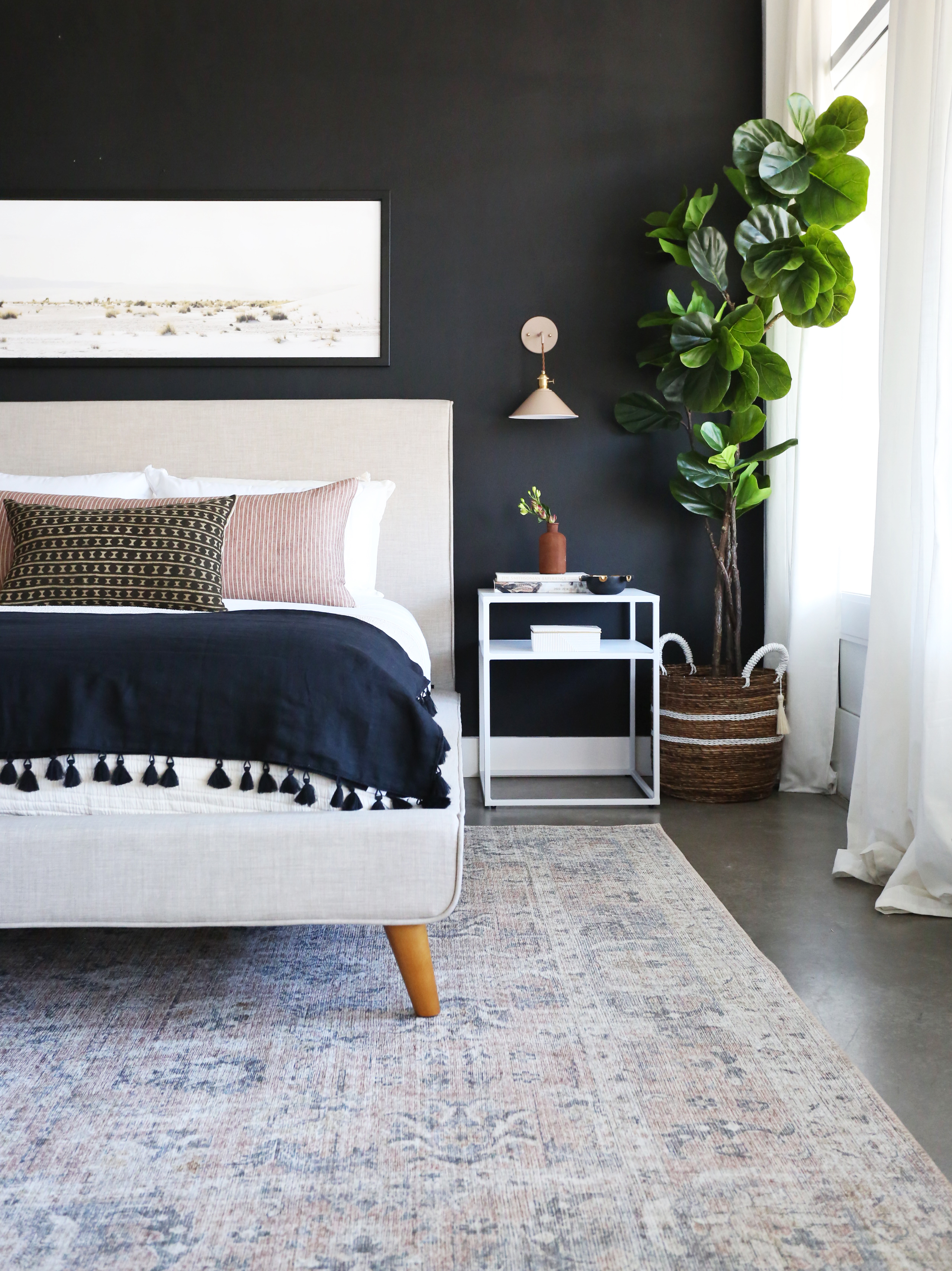 rug  //  bed frame  //  black tassel throw  //  nightstand  //  lumbar pillow (stay tuned for a huge restock soon!)
black mudcloth pillow  //  "White Sands" print
We used some of our new favorite pieces to put together 4 different rooms ideas! Which one is your favorite?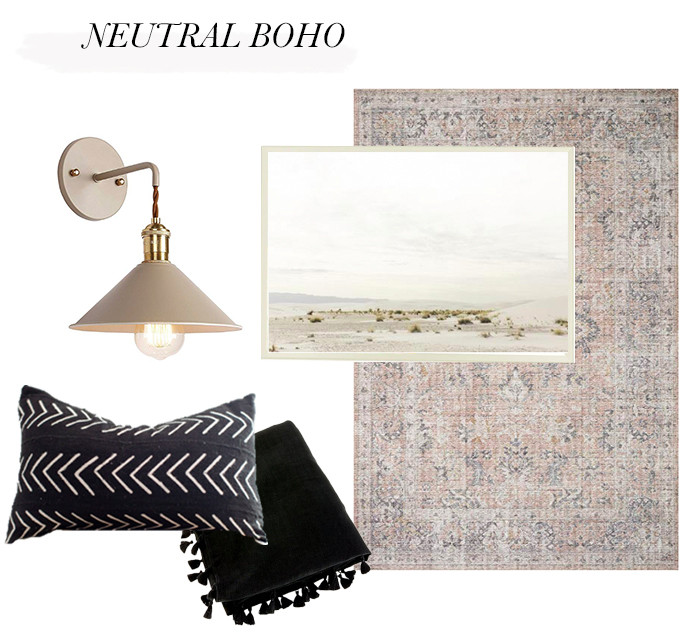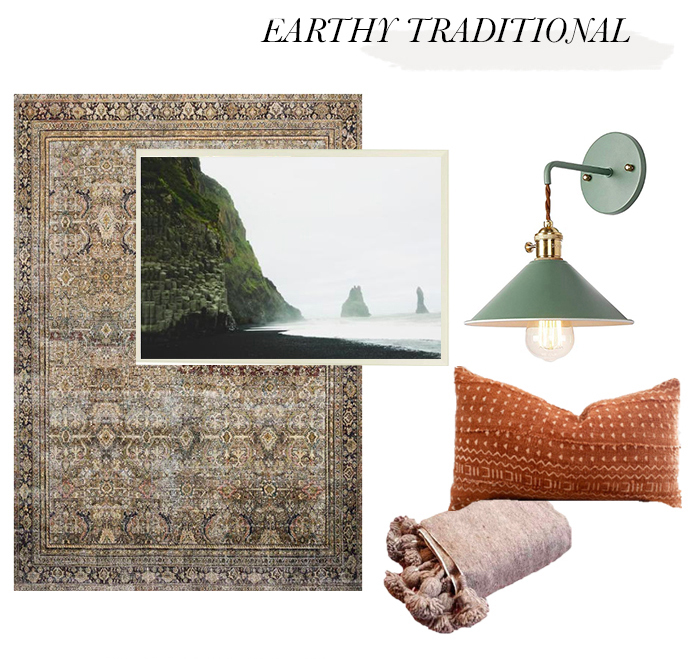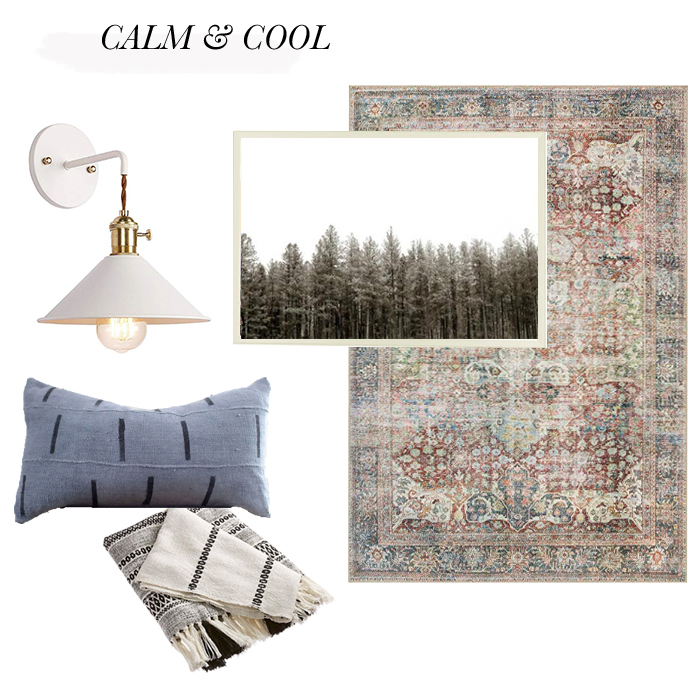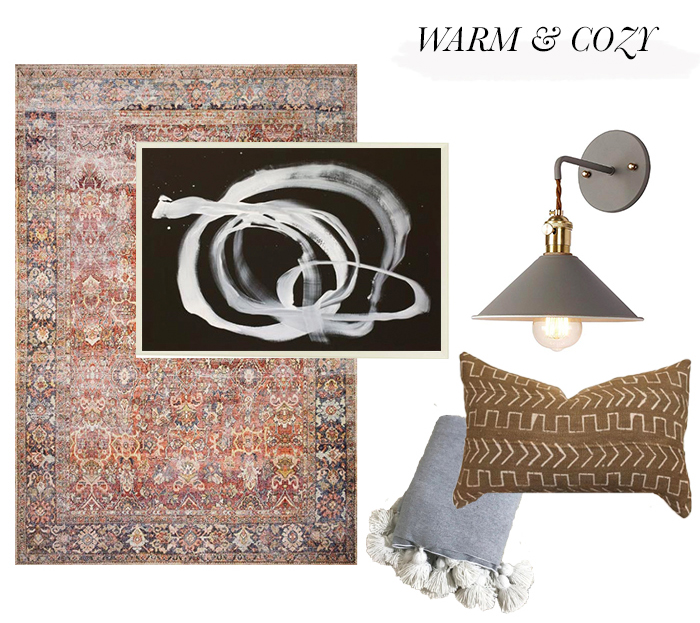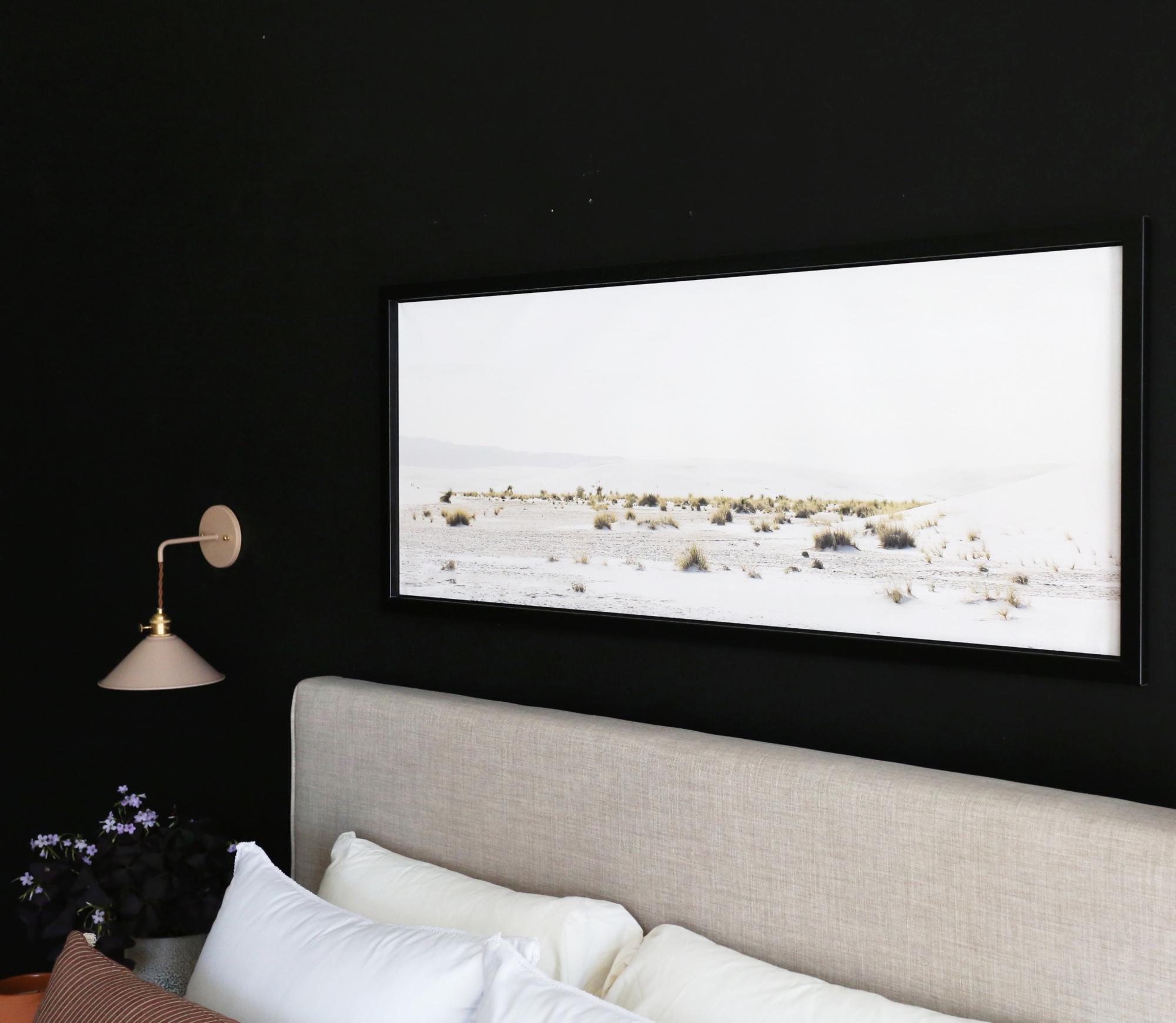 You can find the tutorial on how we cut down one of our 40×55 prints to fit a 55×22 frame over on the Juniper Print Shop Instagram!