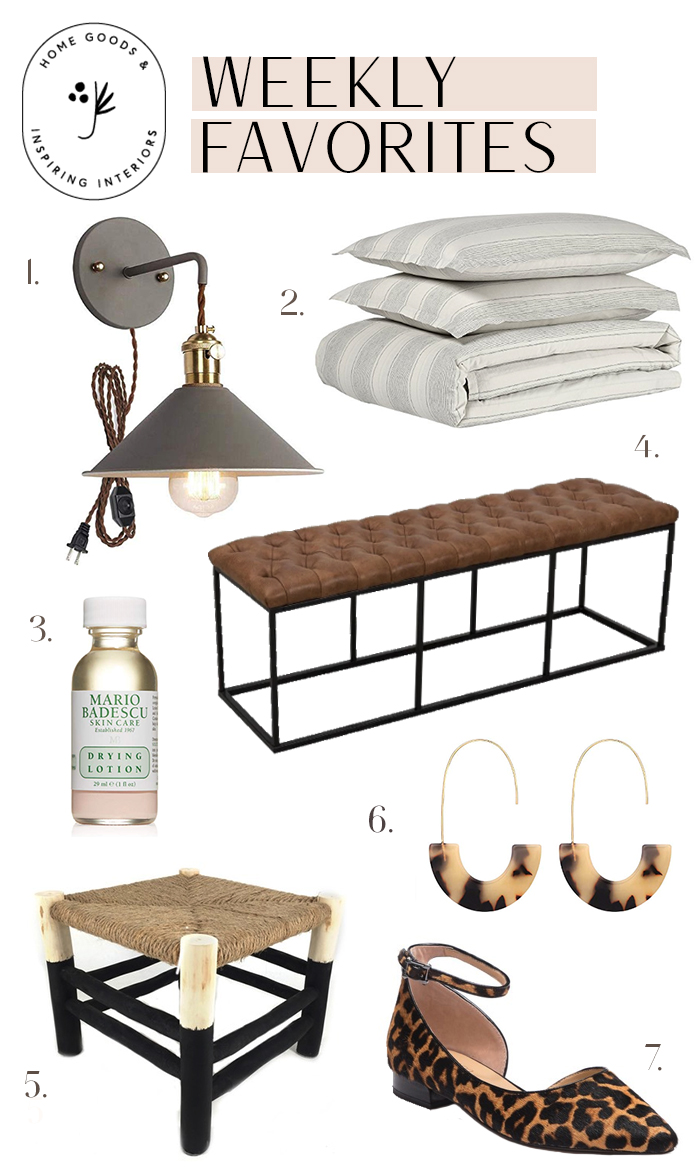 1. Plug-In Wall Sconce: We found these sconces on Amazon and seriously couldn't believe the quality! They come in so many great colors. You can see how we styled them in this post!
2. Striped Linen Bedding: What screams spring more than fresh bedding? These tiny, neutral stripes will mix perfectly with any colored sheet set.
3. Drying Lotion: This is a Juniper Team favorite right now. We have all seen less breakouts and brighter, happier skin!
4. Leather Bench: Remember the leather benches we used in our Overstock Giveaway!? Everyone loved them, but they sold out really quickly. We were so excited to find this dupe. Added bonus that it is 1/4 the price of the original one!
5. Woven Wood Stool: How cute is this woven stool? This one is headed straight to the Evergreen House. Stay tuned to see how we style it!
6. Tortoise Earrings: Who knew Amazon had so many amazing earring options!? All your friends will think you picked these up from Madewell for triple the price!
7. Leopard Flats: My new favorite flats for spring!
Happy Weekend!
-Jenny & the Juniper Team