This post series is sponsored by Lowes.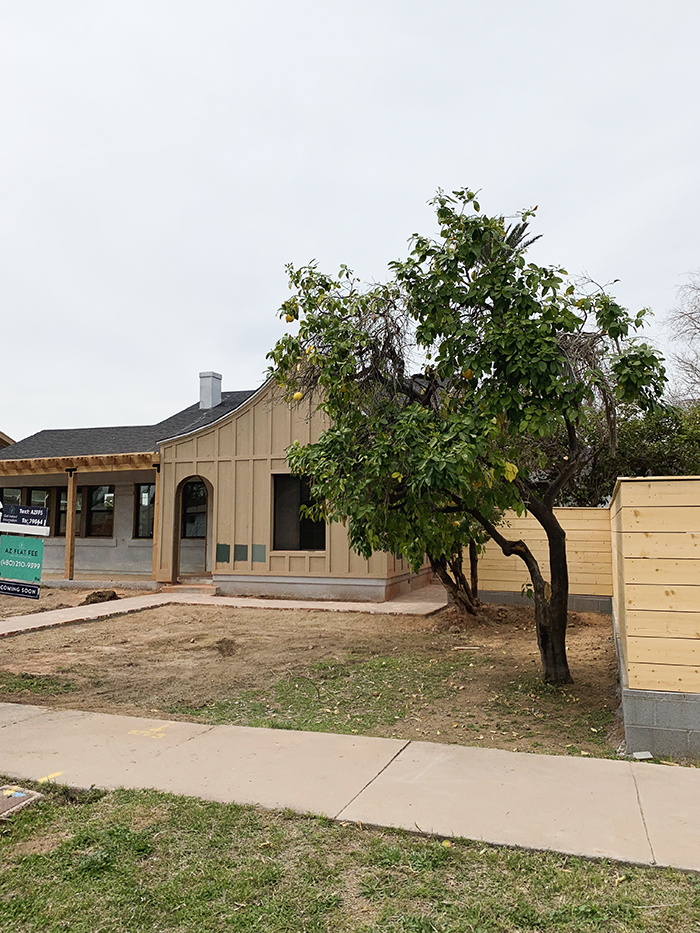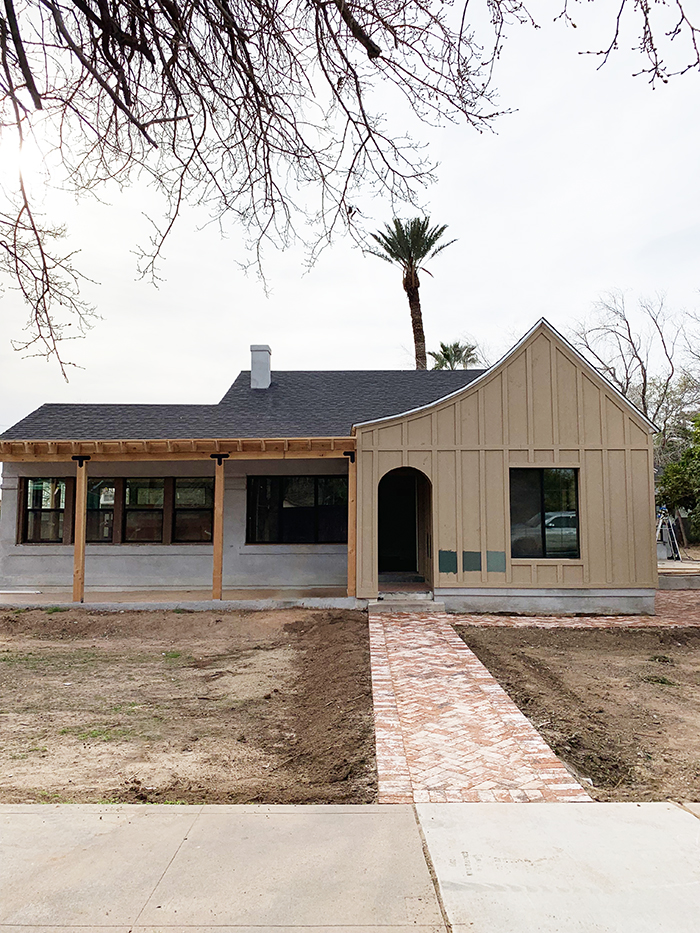 We are making amazing progress at the Evergreen house! The guys just started laying the floors inside and the exterior projects are starting to move quickly too! I shared some updates in my stories this week (these are saved in my Evergreen highlight!) and so many of you asked for more info on the how we built the planked fence and the porch pergola. We found everything used here at Lowes and they were SO helpful with quick delivery options! All of this lumber, the brick pavers and the tile were dropped off in the driveway, making it so easy for our contractor to stay on schedule. Many of you messaged me saying these sneak peeks made you so excited for spring to finally come where you live so you can do a refresh on your yard and exterior.. I love how easy Lowe's makes it to completely transform an outdoor space for the coming warmer weather!

1 – Reclaimed brick pavers from Lowe's
2 – 8′ planks
3 – Post Braces
4 –Work gloves
5 – Gate hardware
6 – Emser Tiles (Concrete and Cement) in checkerboard pattern
7 – 6×6 posts
8 – Thompson stain and sealer in one
9 – Cinder block
10 – DeWalt Miter saw
Paint colors: Belmont Green from Valspar at Lowe's, Woodland Lichen from HGTV Home by Sherwin Williams, Retreat from HGTV Home by Sherwin Williams
As a reminder, here are some photos showing how far we've come with this house in just a few short weeks!
Side porch exterior BEFORE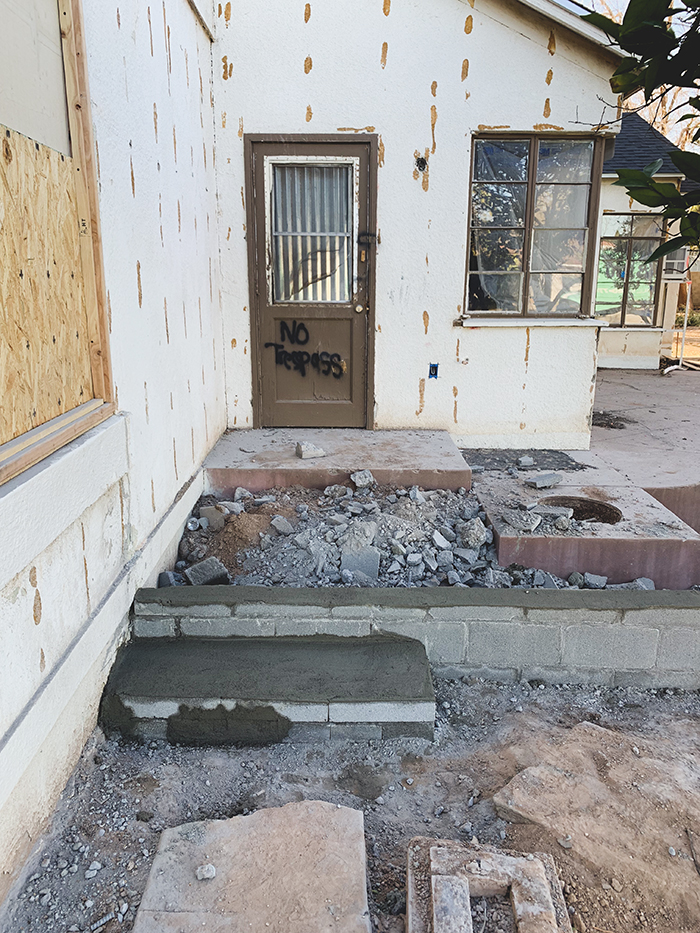 Side porch exterior NOW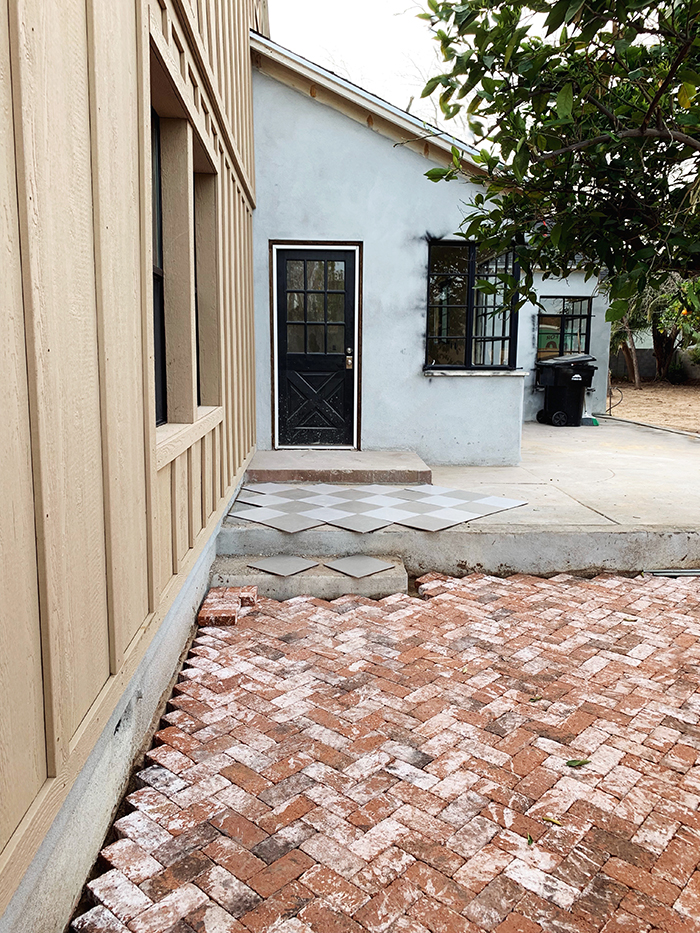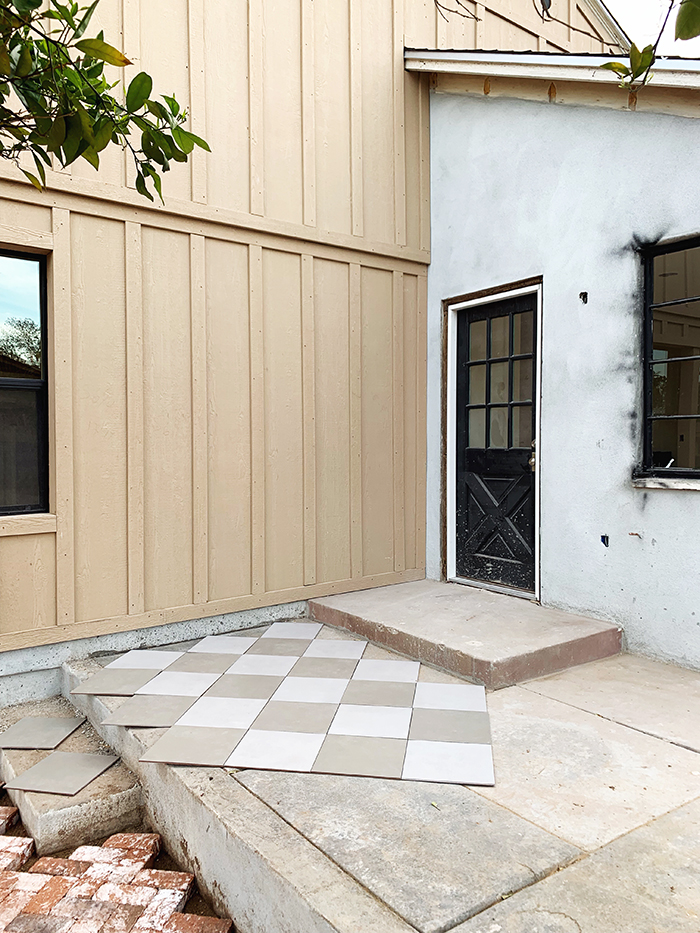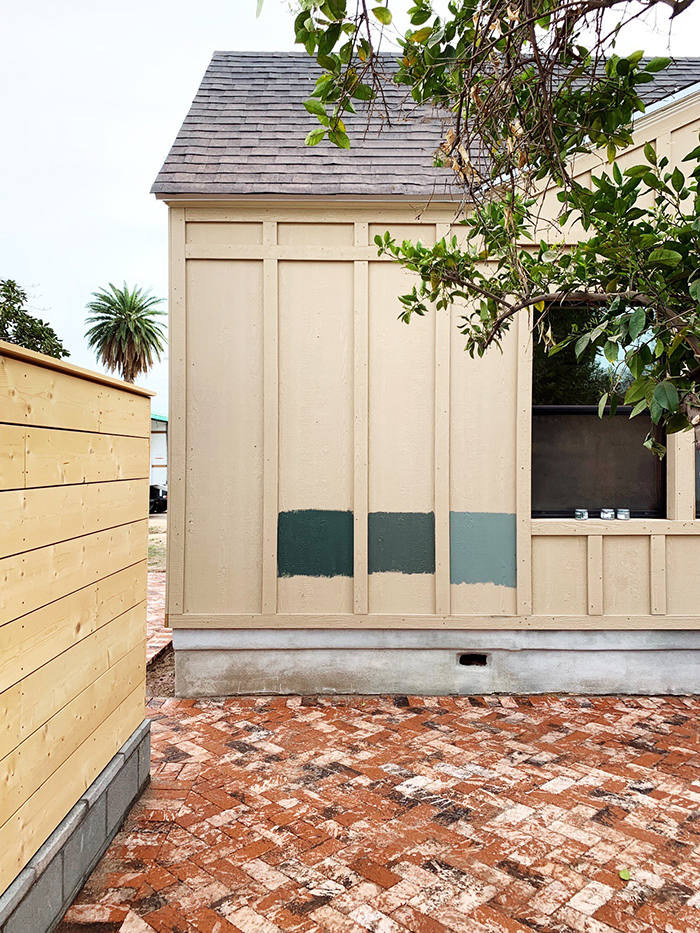 Back porch exterior BEFORE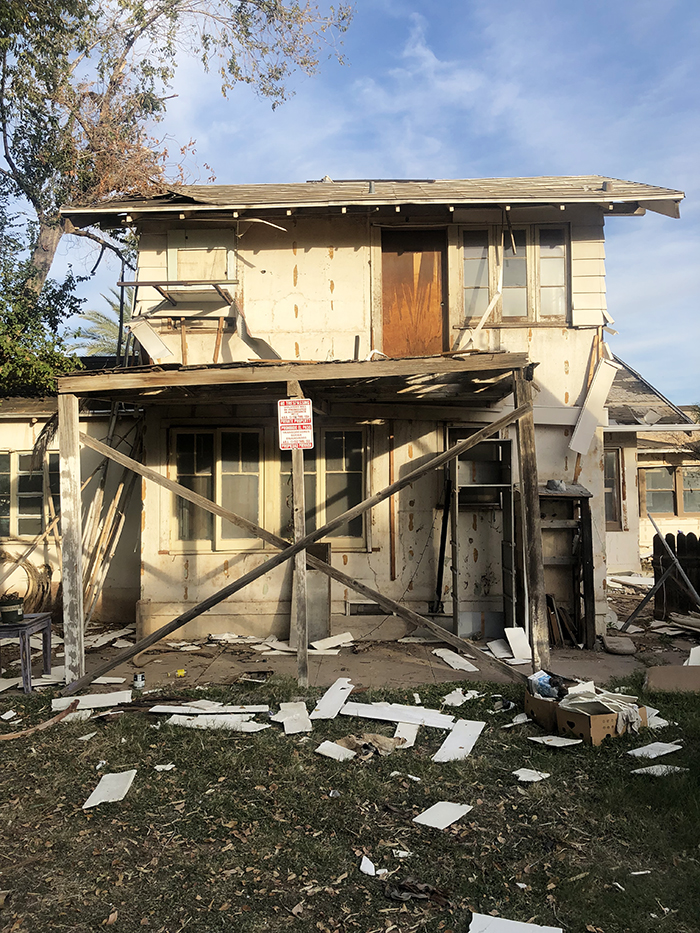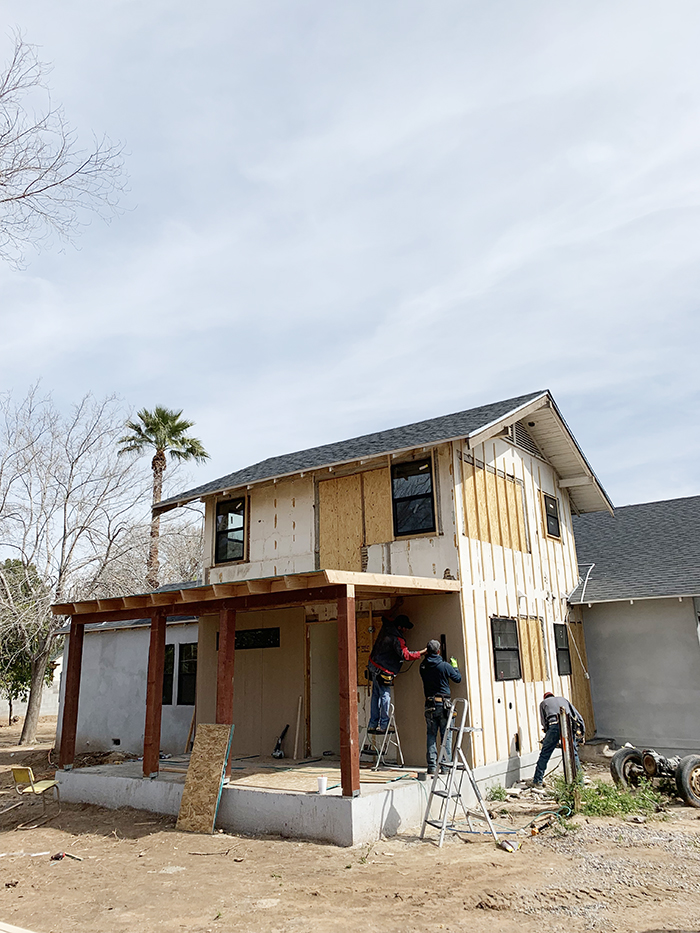 Back porch exterior NOW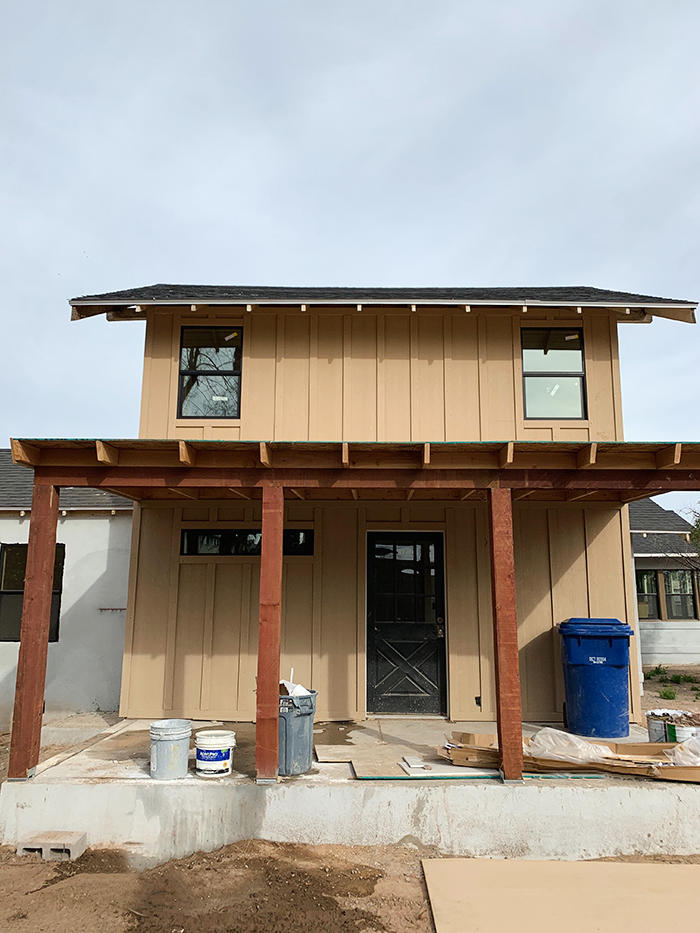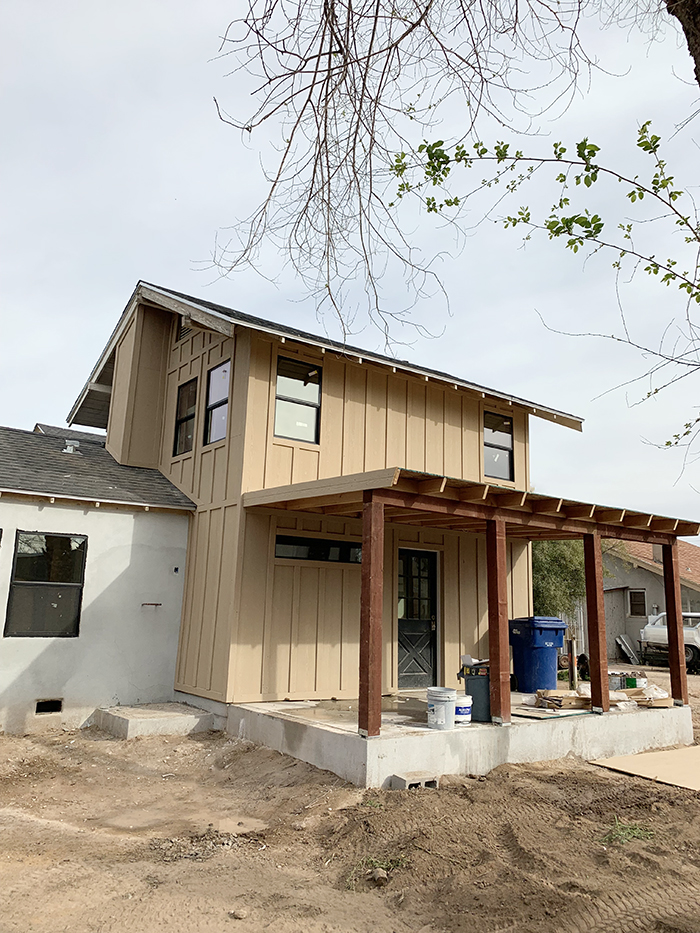 Front exterior BEFORE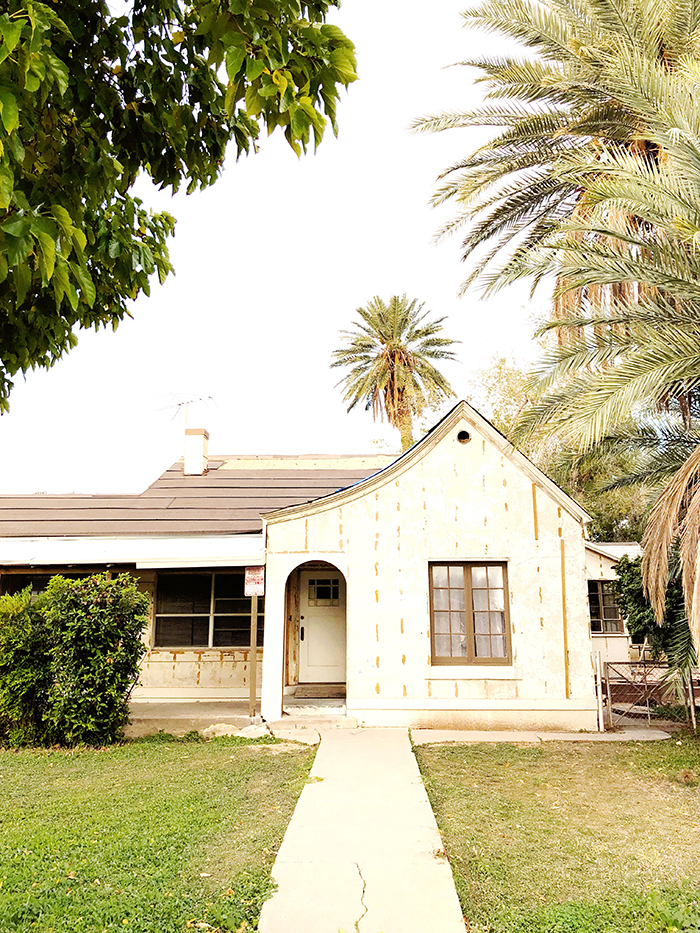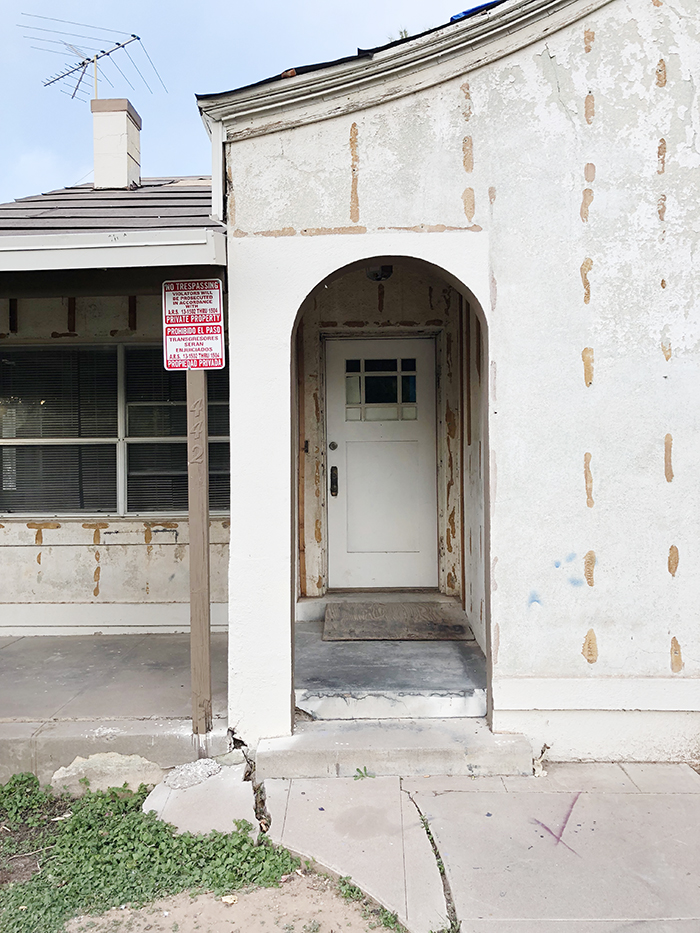 Front exterior NOW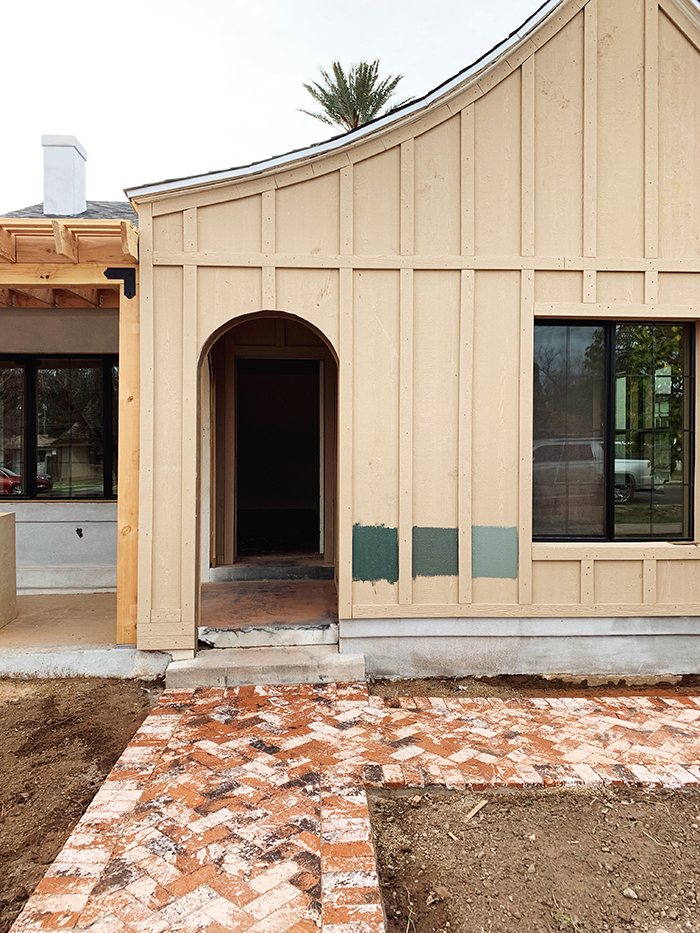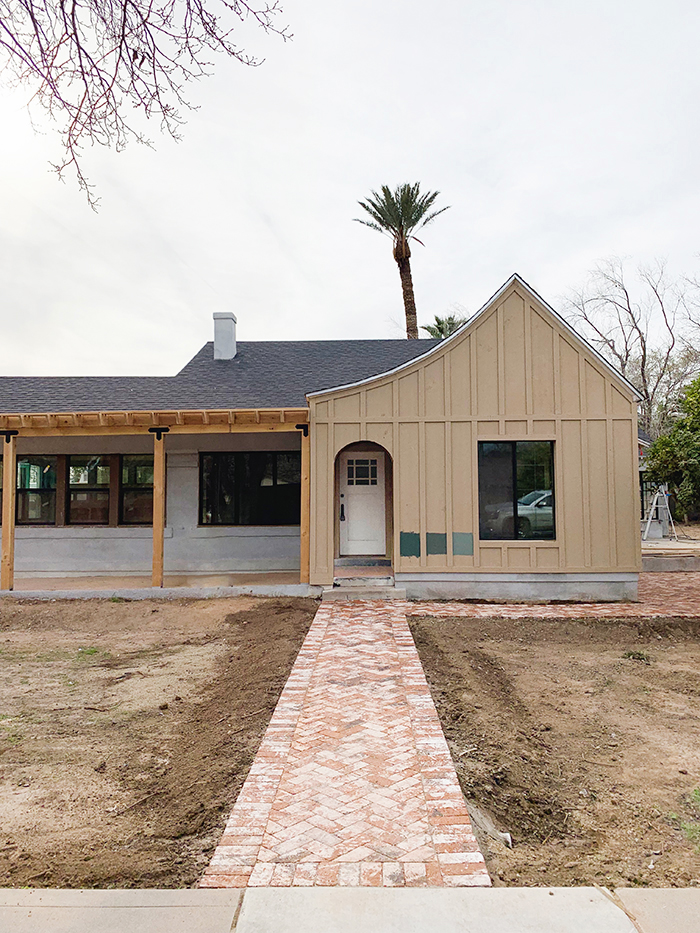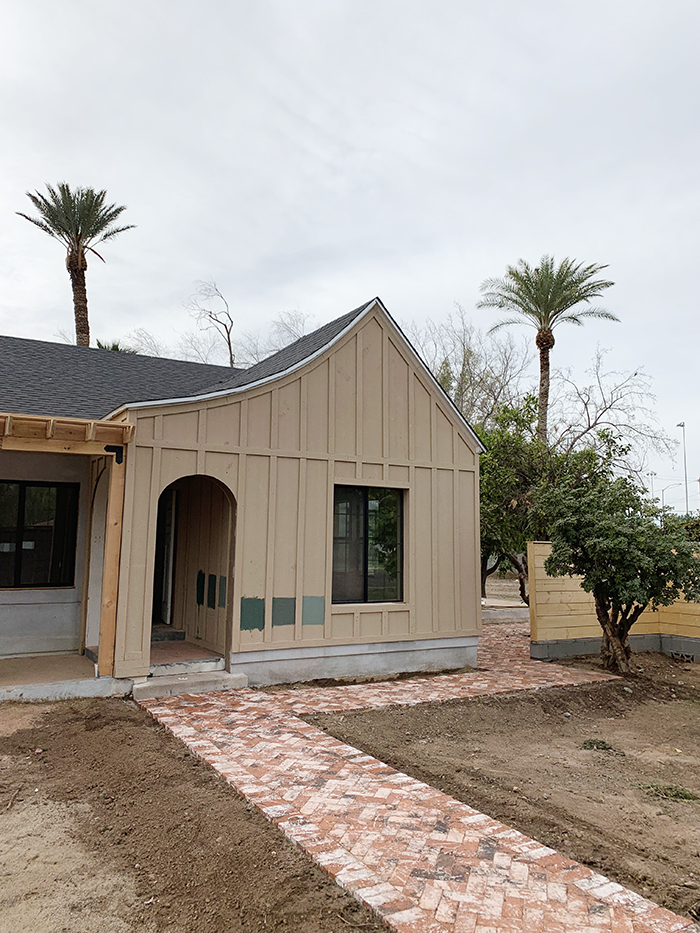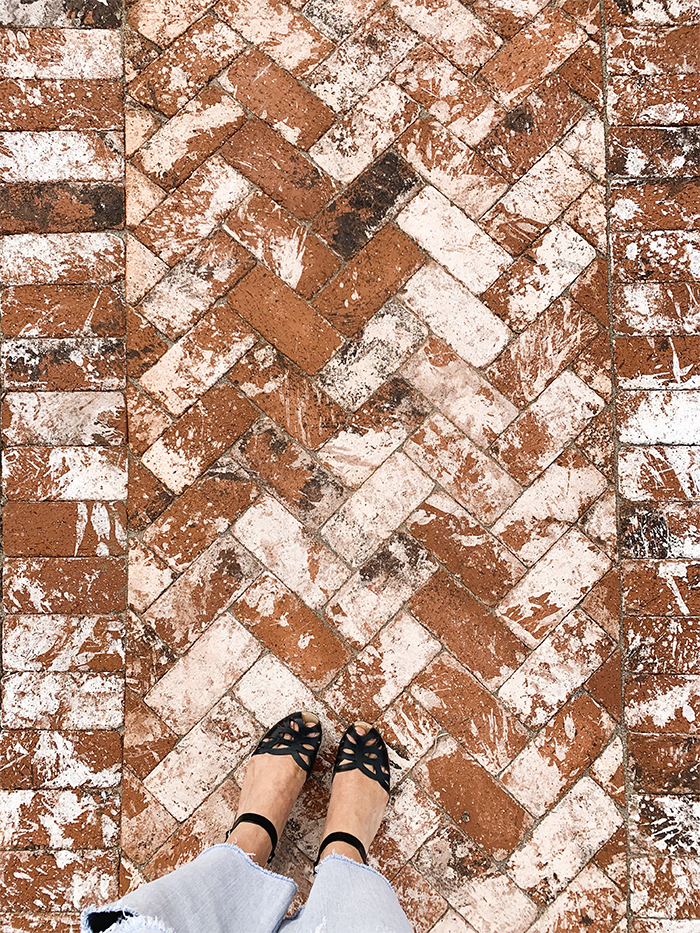 We're getting there right?! I'm so excited about how everything is turning out! The reclaimed brick pavers are such a HUGE improvement on the old cracked and broken concrete pads! And those checkerboard tile floors are killing me! Here are a few close ups on the brand new pergola.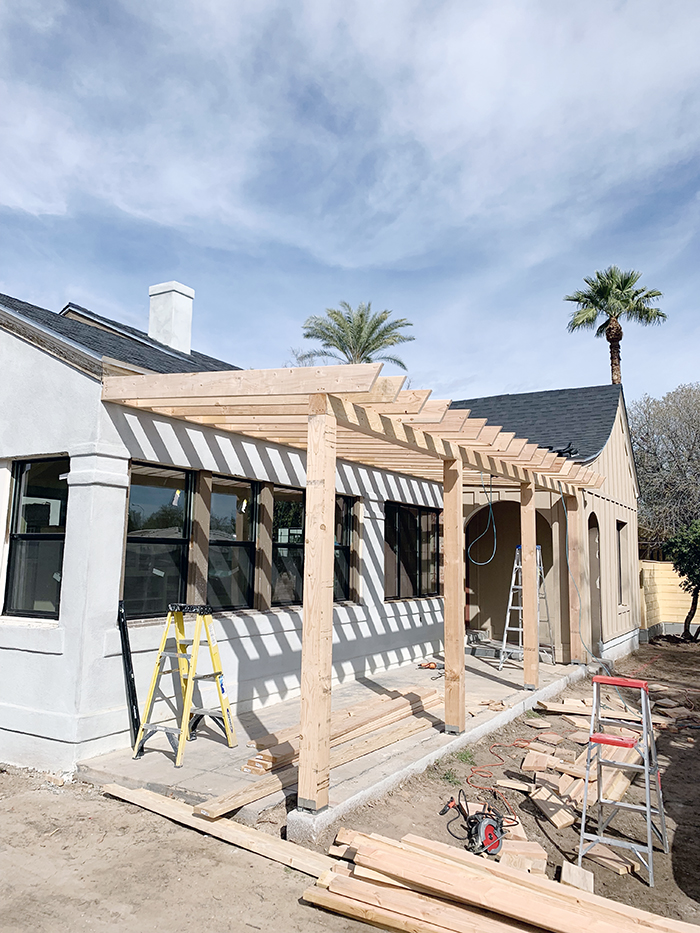 The key to building these porches was using these metal post bases to secure the 6×6 posts to the porch. The braces can be screwed to concrete, wood or tile!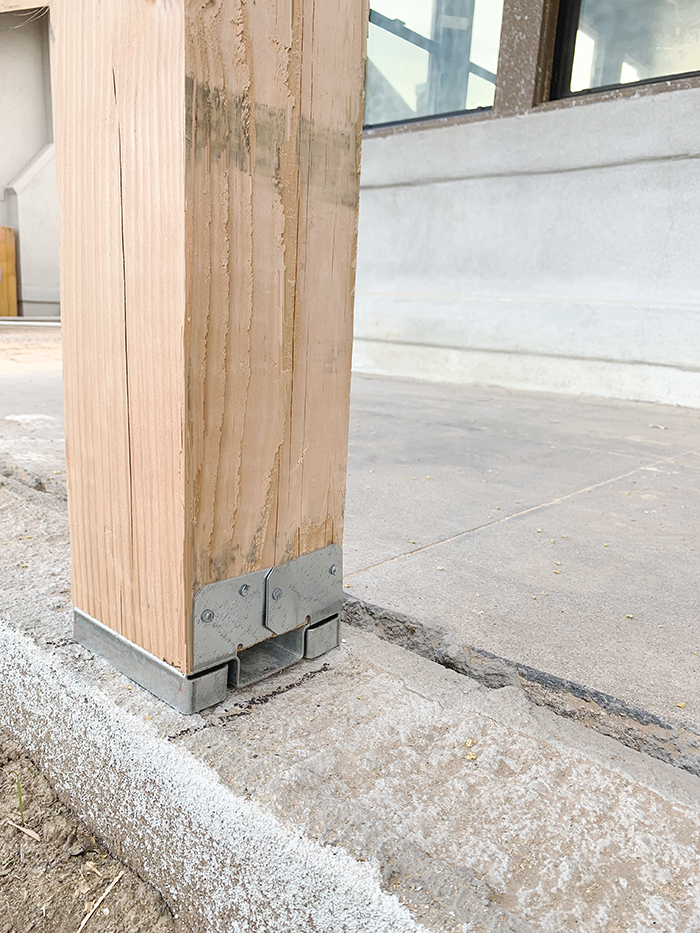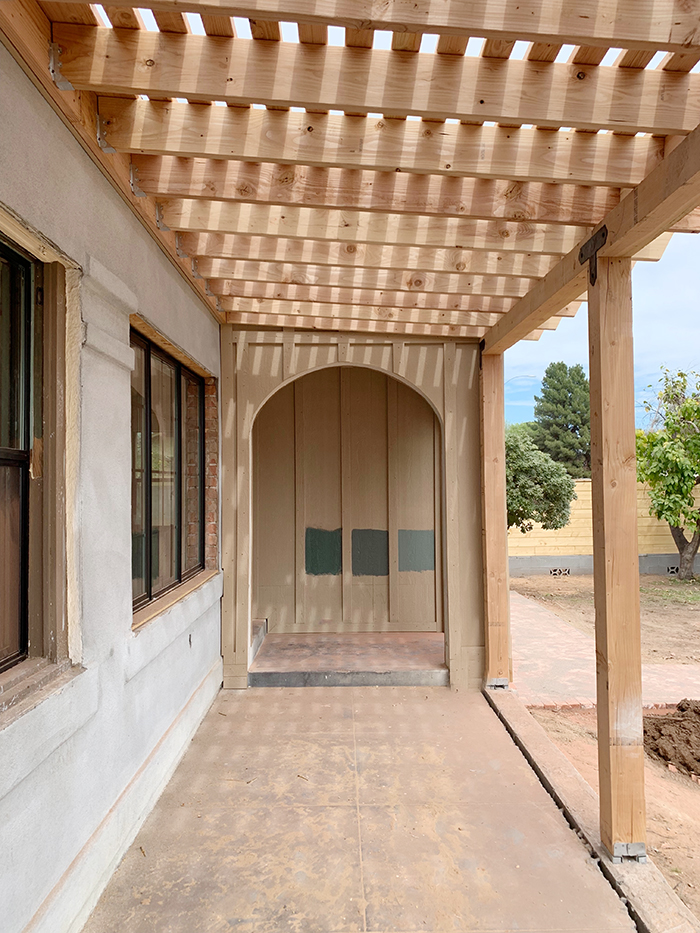 The general idea for building a porch pergola is you use 6×6 posts as the main base and 2×10's are used as the cross beams. These can be miter cut on the ends to add some interesting angles. 2×4's are the final layer on top. You can space these out however you want for more or less shade!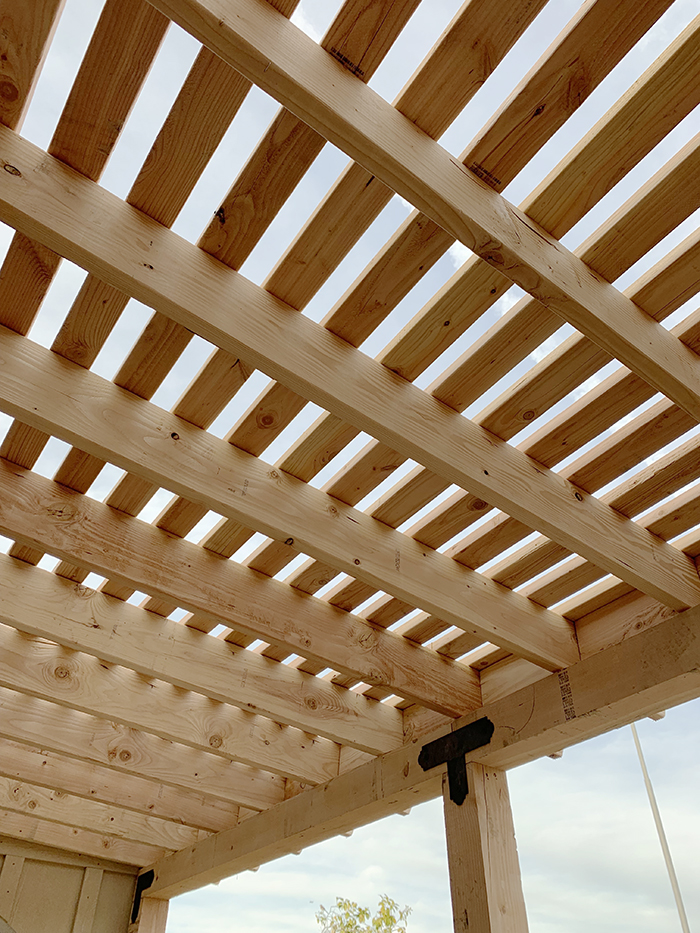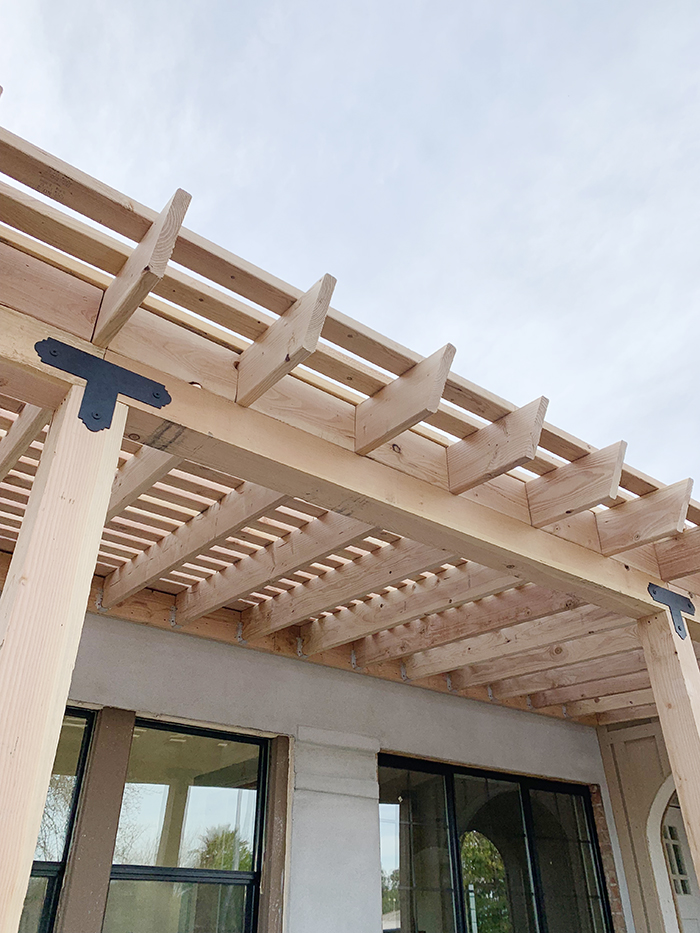 We'll be using Thompson Stain and Sealer to help protect this wood! We're planning to use the same stain and sealer on the planked fencing! Speaking of the fencing, I'm so glad all of you loved our design here as much as I do!
To build our fence, we first mapped everything out with two rows of cinder block. The perforated blocks are so the flood irrigation we get in the back yard can flow to the front yard, and the block in general is to keep the wood fence out of the irrigation water!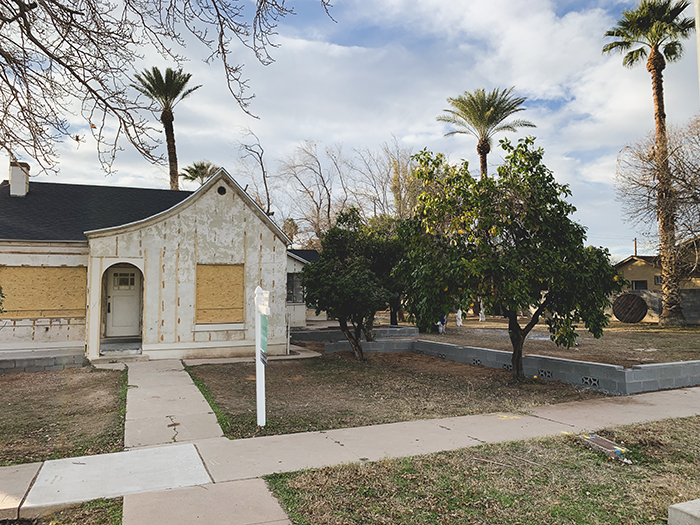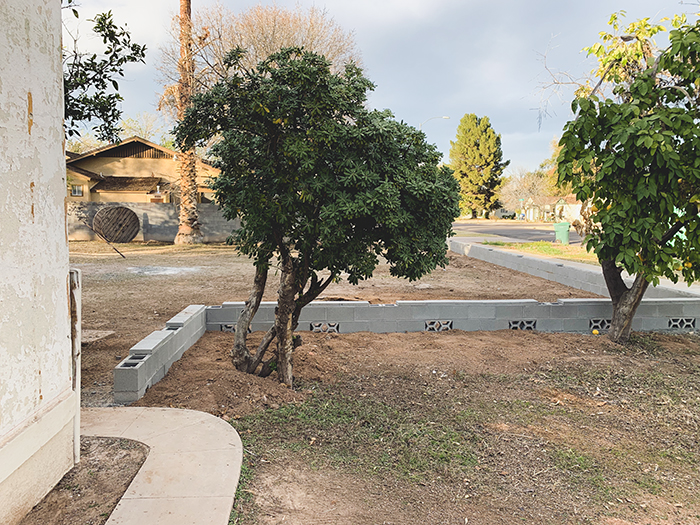 Every eight feet we left the top of the block open to receive 4×4 posts.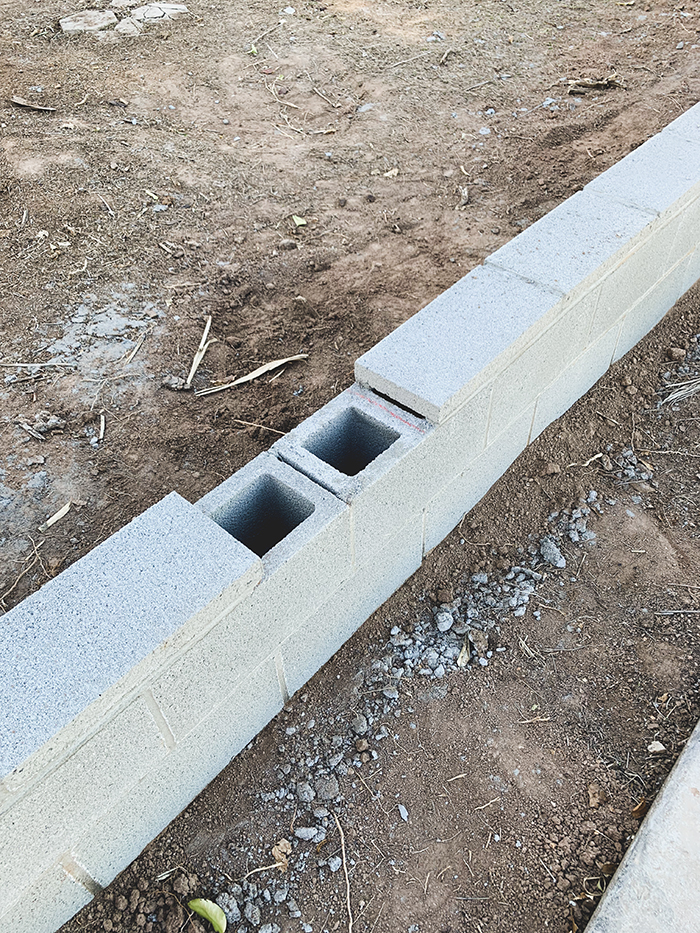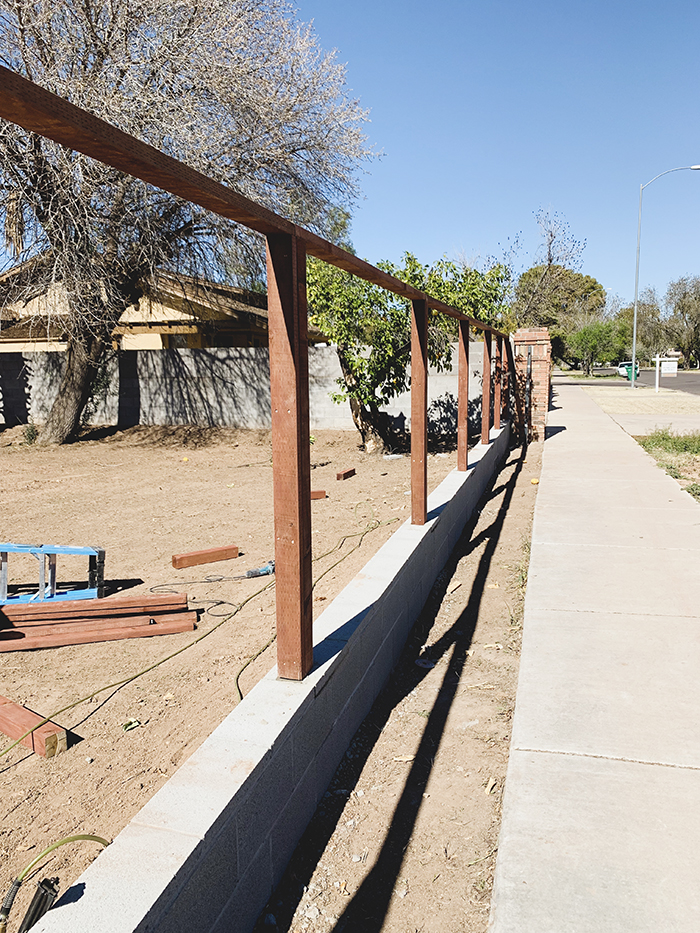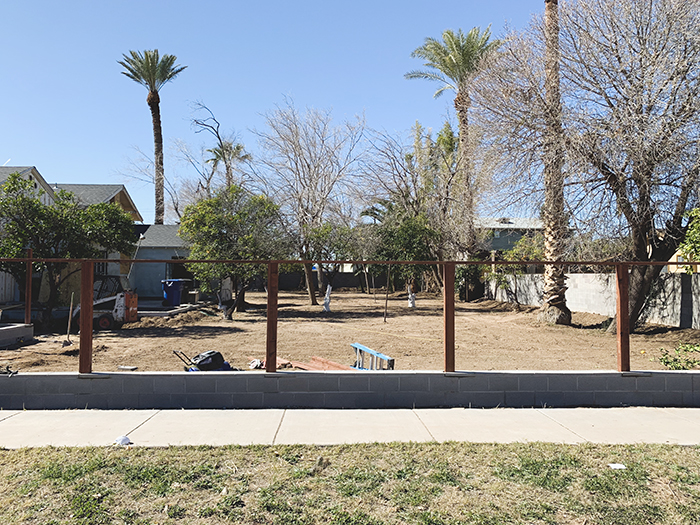 The contractor built a frame using 2x4s within the larger posts to give a good, sturdy structure to nail the 1×6 planks.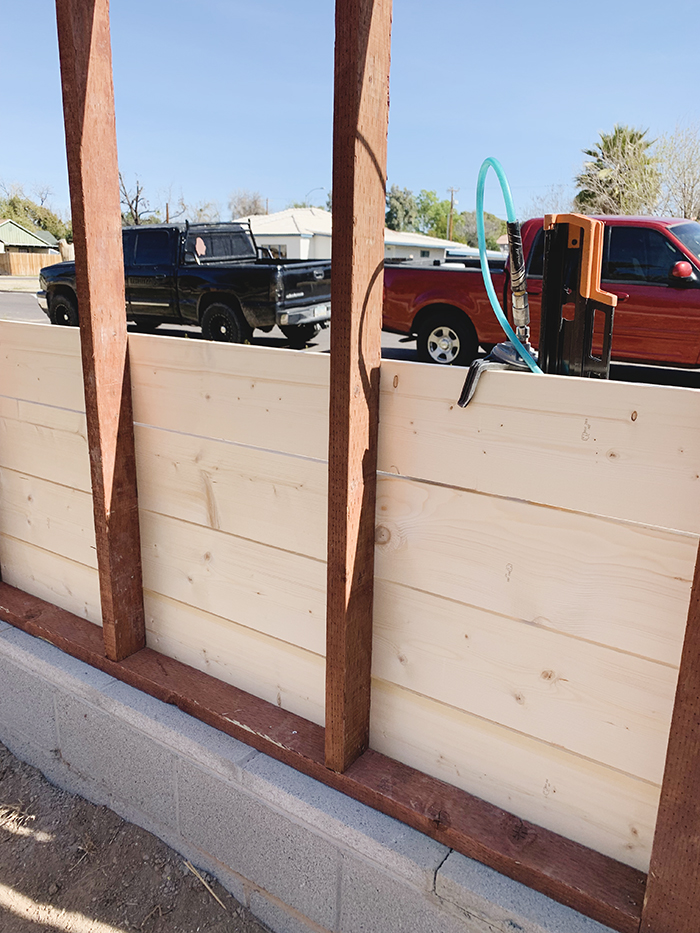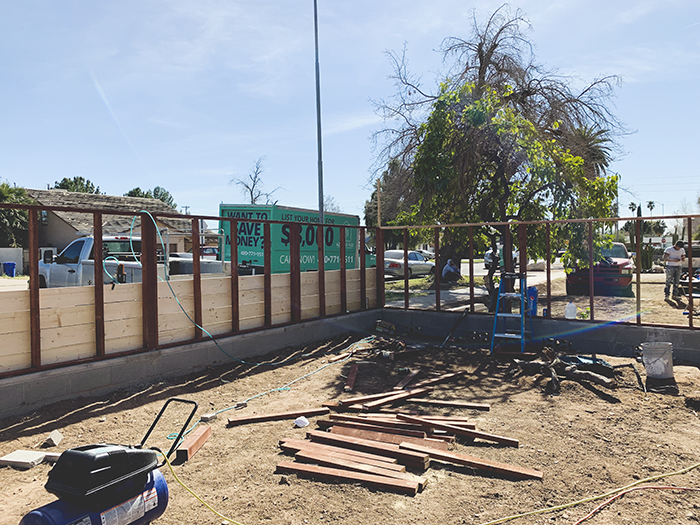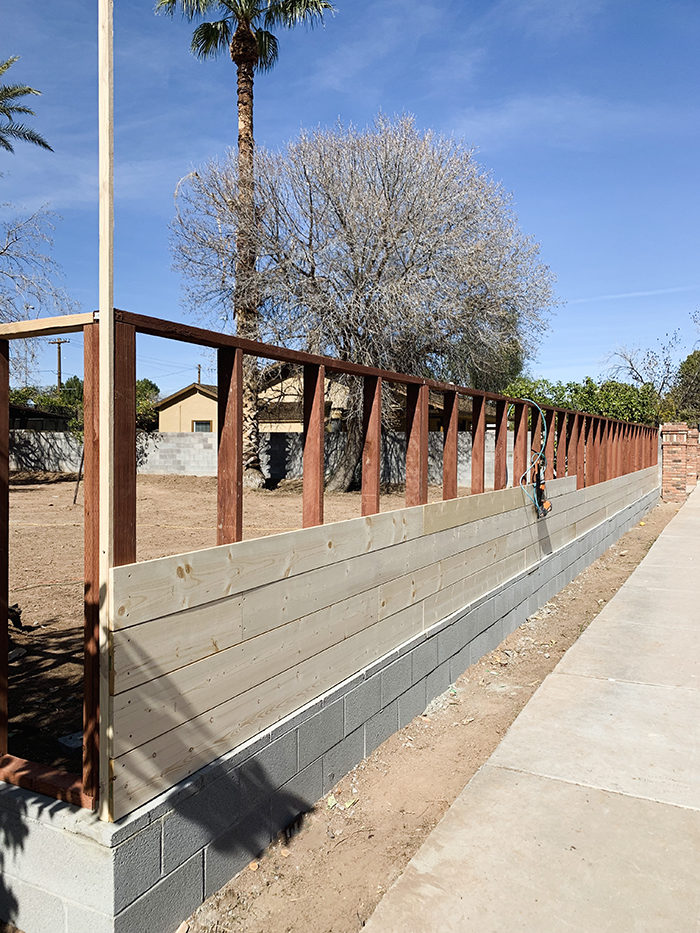 We left a 1/4″ seam between each plank and mitered the corners for a modern, clean look! I'm so excited to get this wood stained and put in some of our plantings!! I think it will be SO pretty with the green board and batten (if you look at the last photo you can see the final cut samples up on the siding)! Which of these colors are you most drawn to? Belmont Green, Woodland Lichen, or Retreat?