Last week I shared with you all on stories (which you can still see in my highlights!) how we framed and hung new art in my favorite salon here in Arizona, Habit Salon! My very talented designer friend, Christina Brian, did an AMAZING job designing this space and I was thrilled when she asked if we could help her hang some Juniper Print Shop art near the front of the salon.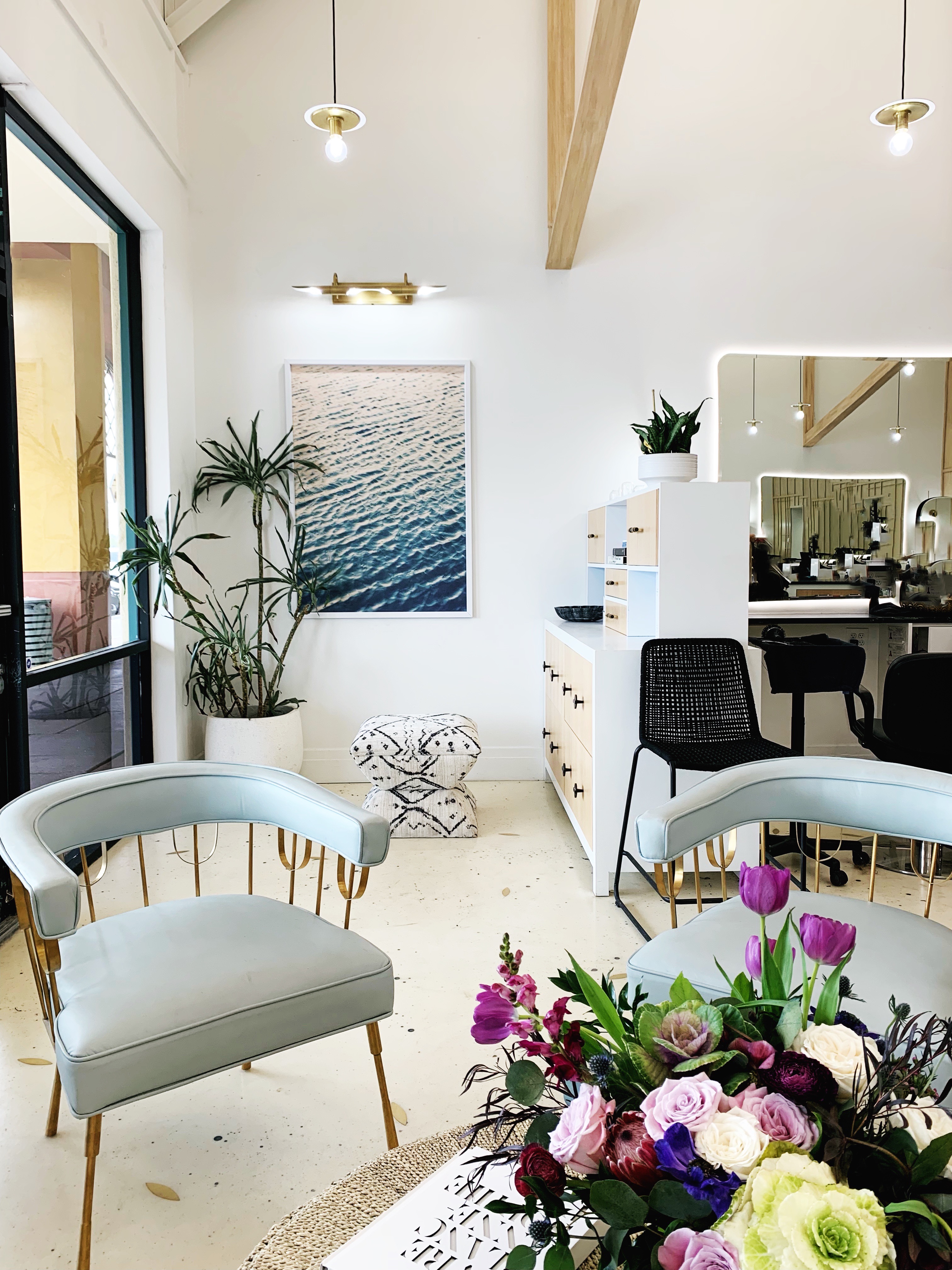 We saved a ton of money by cutting our WATER print in the 55×79″ size in half to make two 40×55″ prints! We hung one on each side of the salon and I love how it turned out!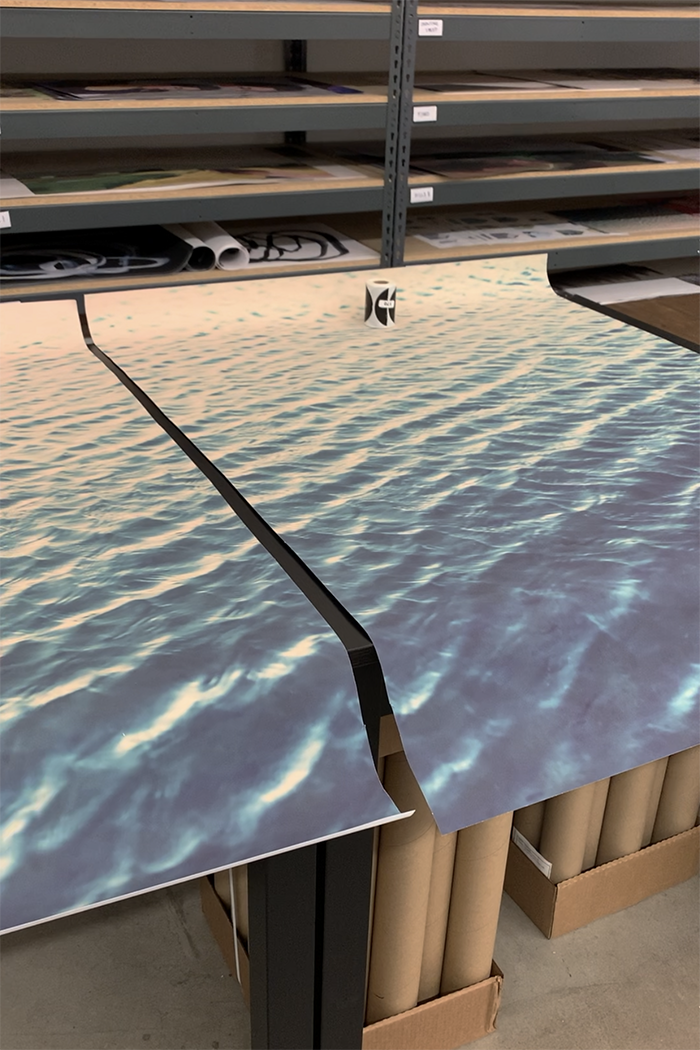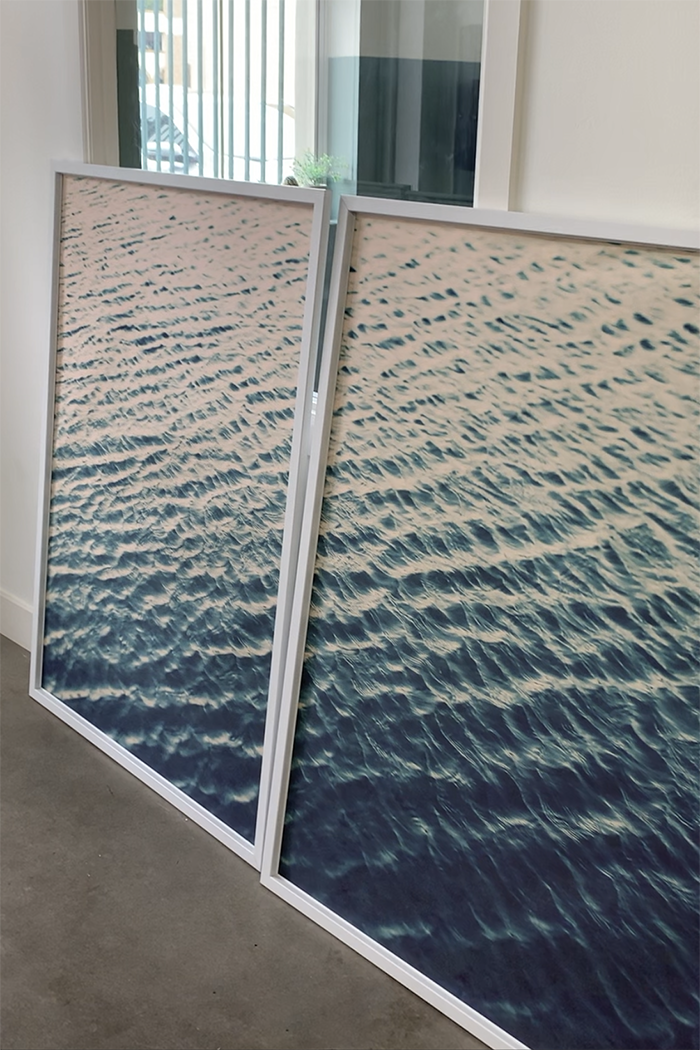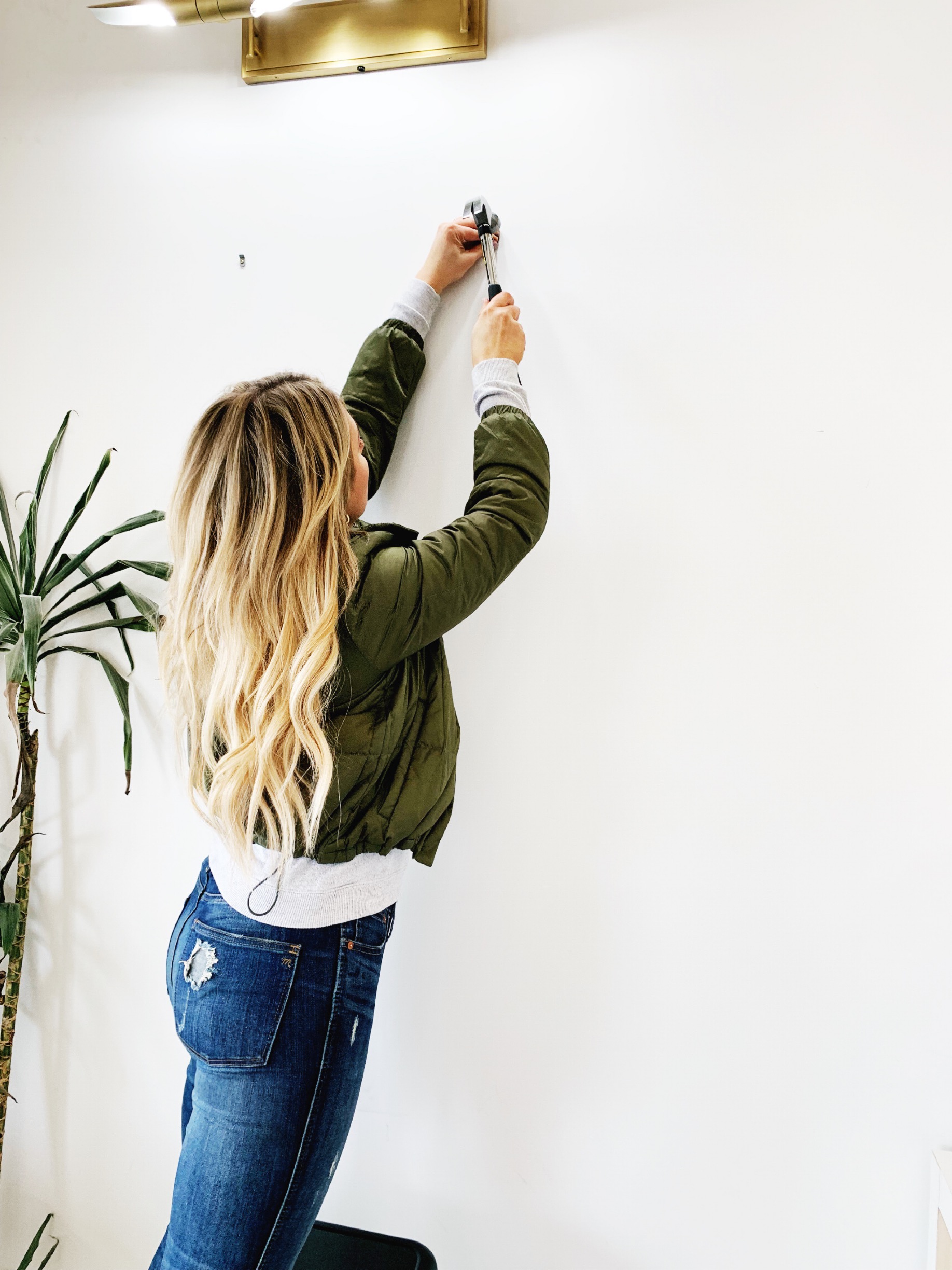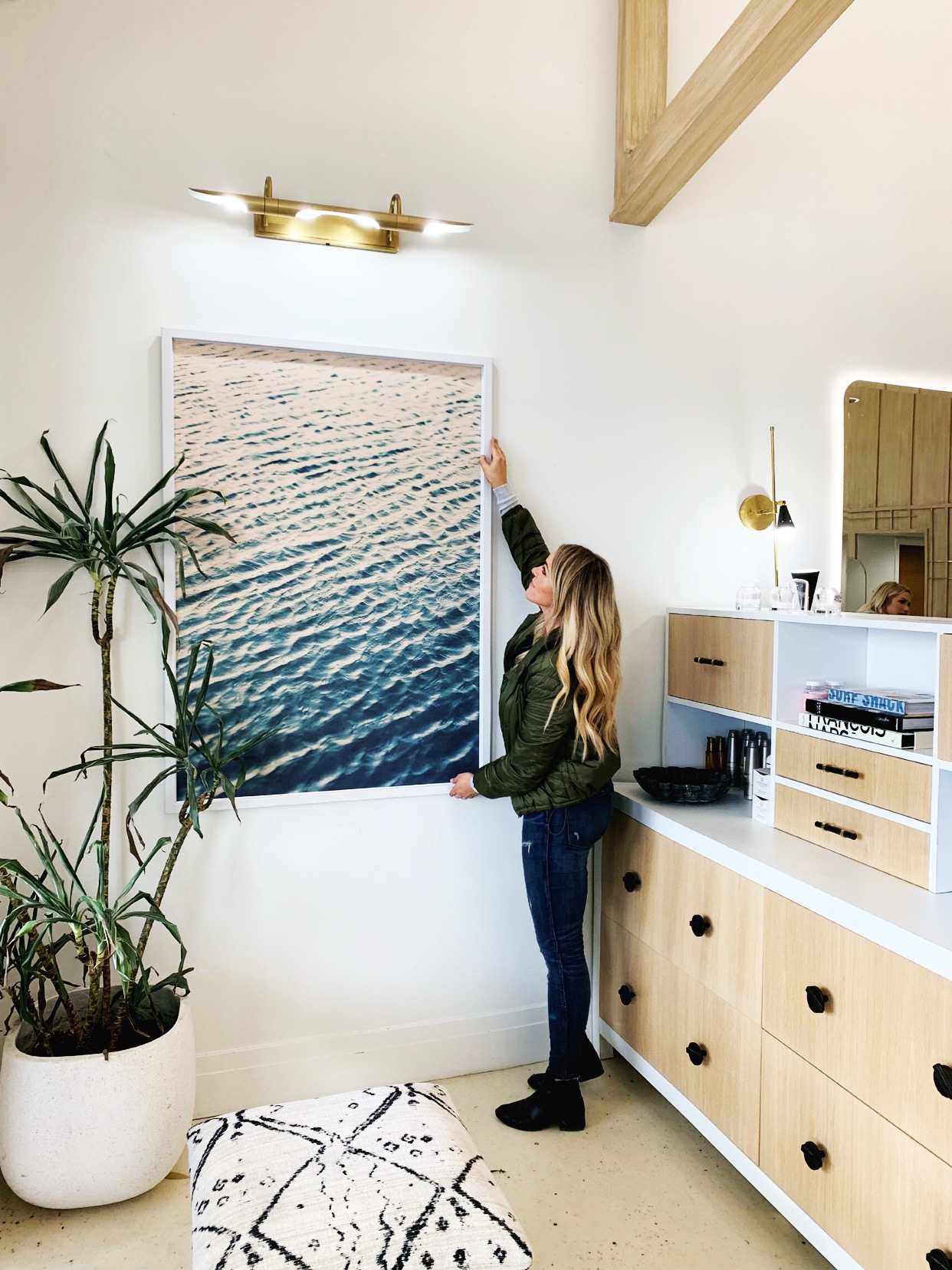 You can see the full tutorial on my Instagram Highlights called "Affordable Art" or you can check out the tutorial video we posted here that shows you step by step how to quickly and easily mount your Juniper prints in the IKEA Bjorksta frame. I love that for under $200 total you can have 80″ of framed art (or two 40×55″ pieces!)!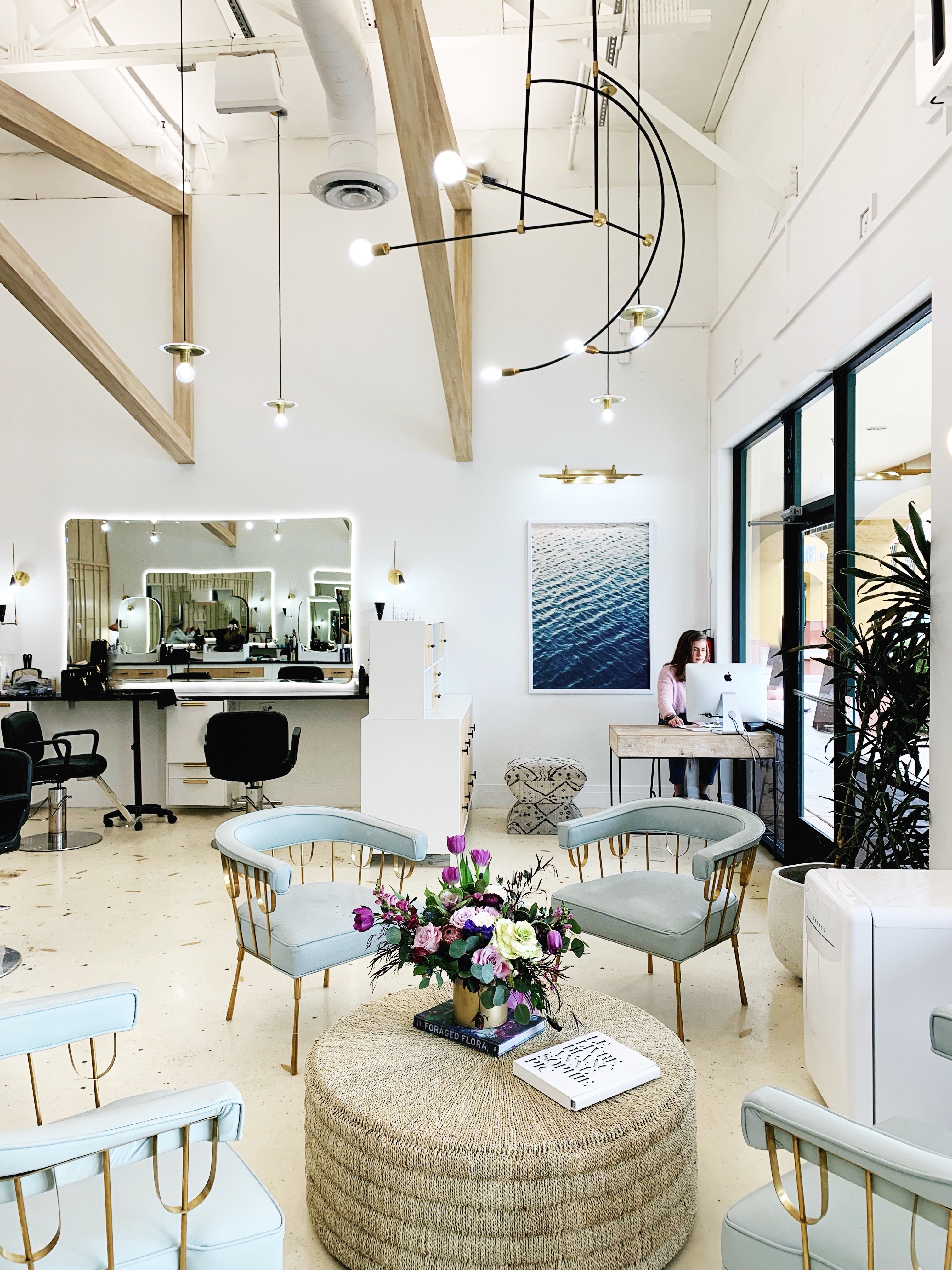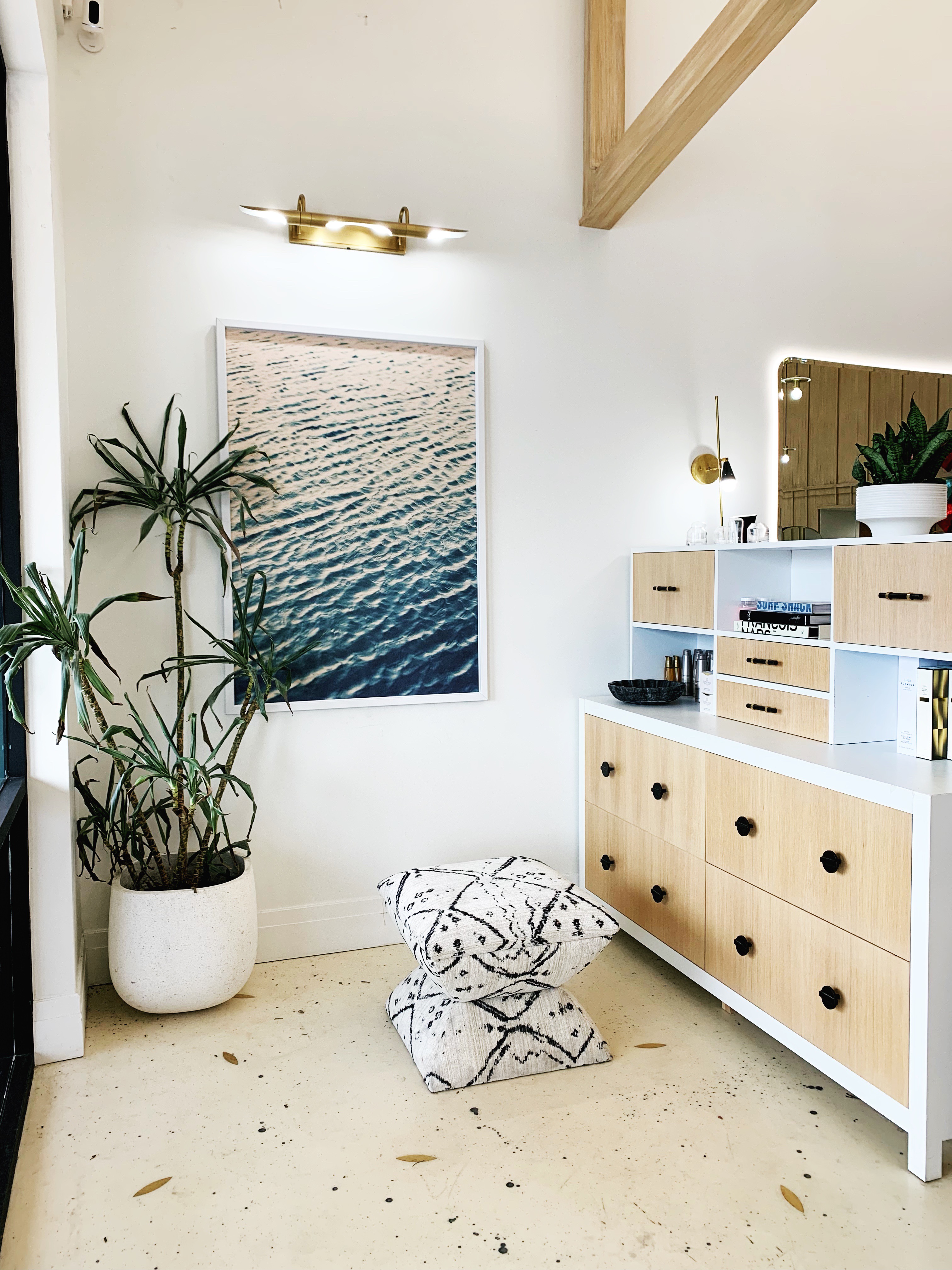 I know a lot of you are wondering where Christina bought a lot of her pieces here! Christina is the queen of custom, but I linked to a couple of her finds here and others that give a similar vibe! Didn't she do an AMAZING JOB? I'm especially obsessed with the epoxy floors! Christina splattered the black paint drips and placed the brass slivers in the drying epoxy herself!

1 – Brass and leather arm chair
2 – Black and brass double head wall sconce
5 – Indigo pillow
6 – Pillea Plant in Terra Cotta planter
7 – Brass Art Light
8 – Textured Woven Coffee Table
10 – Blush Wall Sconce
11 – Cerused Black Oak side table
13 – Curved Chandelier
14 – Dried Pampas Grass
15 – Black Pendant
16 – White Tassel Pillow
17 – Rust Mudcloth lumbar
19 – Brass Footed Bowl
20 – Black and Brass Triple Sconce
22 – Brass Tapered Mirror
23 – Sculptural White Side Table
24 – Le Livre Blanc Book 
25 – Fluted Brass Pull
26 – Horn and Brass Knob
27 – Black Footed Bowl
28 – Faux Yucca Tree
29 – Cube Object
30 – WATER Print
31 – Planter with Stand