This post is sponsored by Lowe's.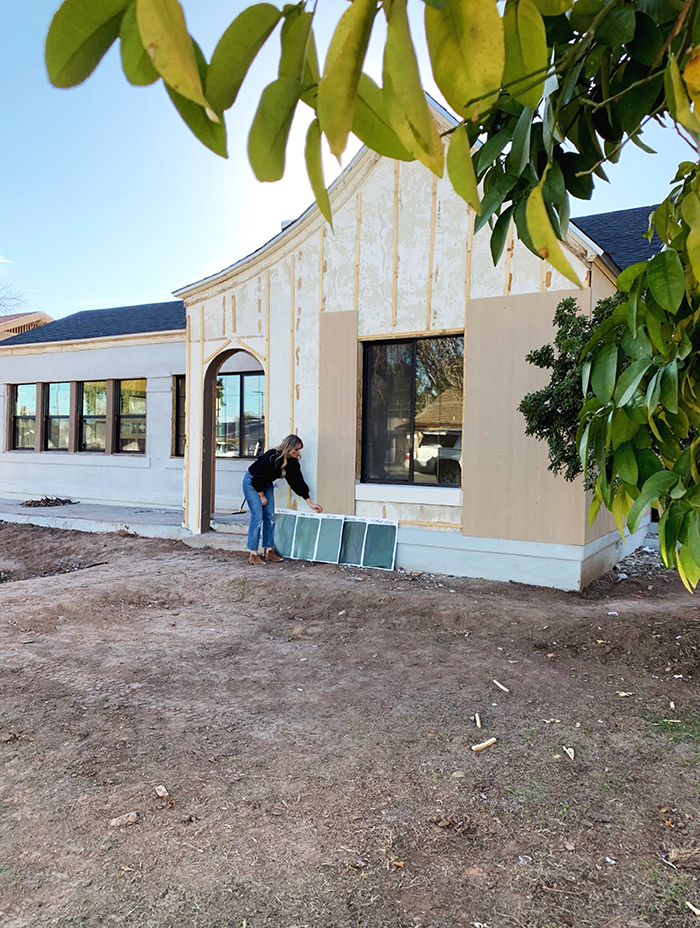 The Evergreen house is really coming along quickly! We've made some big progress on the exterior design and I can't wait to share our plans with you guys today!

I have loved the idea of doing a green exterior from day one, but lately I've been thinking we could try a cool two-tone look with the exterior. We will be adding board and batten to the two largest wings of the house and the main body of the house will be white painted stucco. I think everything will look so pretty with black and wood accents! This is a quick photoshop mock up and I love it!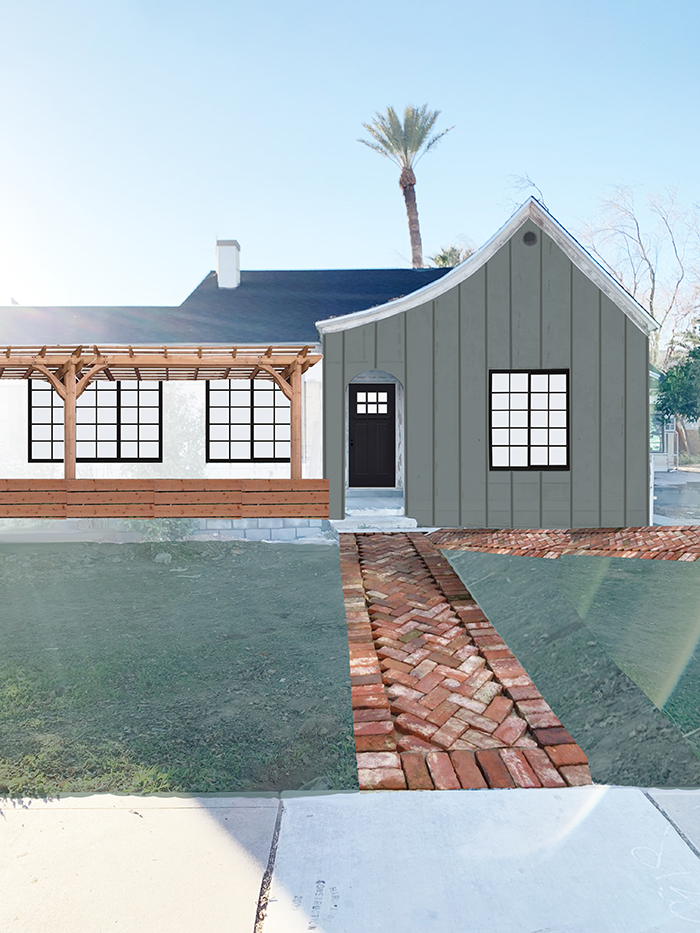 Here's the other part of the house in the very back that we'll also be painting green after adding board and batten siding. We're also adding a porch here!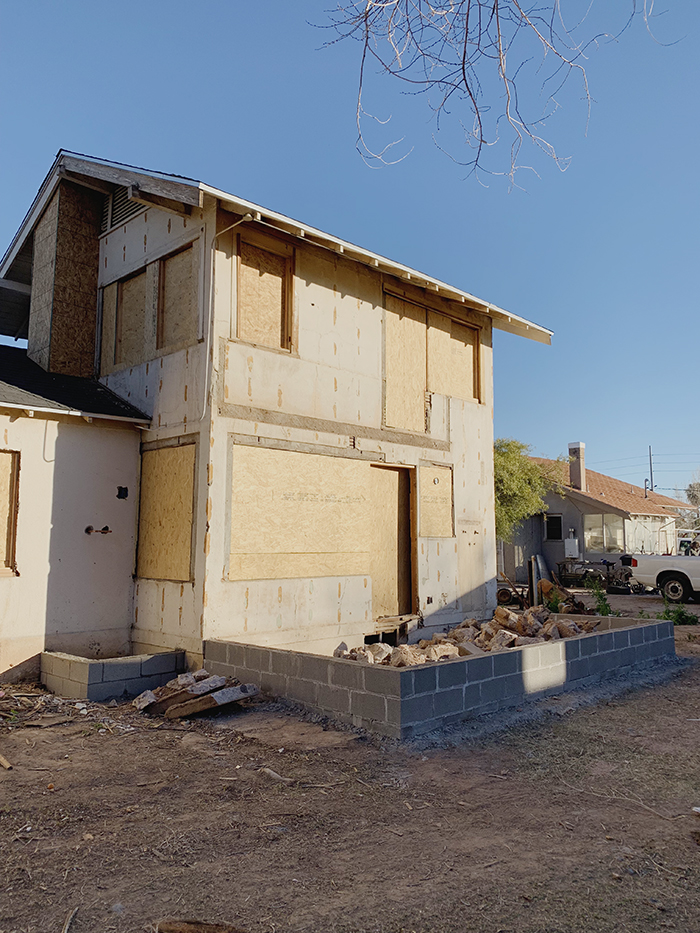 If you drive around some of the prettiest neighborhoods in Phoenix, you'll start to notice the two-tone exterior trend has really taken hold here in Arizona! Here are some of my favorite inspiration images that are really getting me excited about this idea for the Evergreen house!