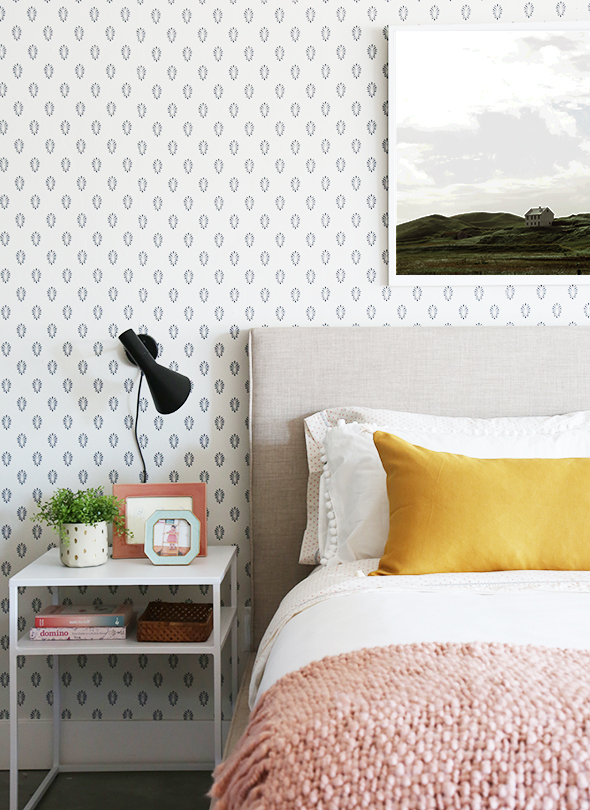 With cooler weather just around the corner we thought this would be a great time to share some of the throw blankets we have been loving! The chunkier the  weave, the fuller the tassel or fringe, the better!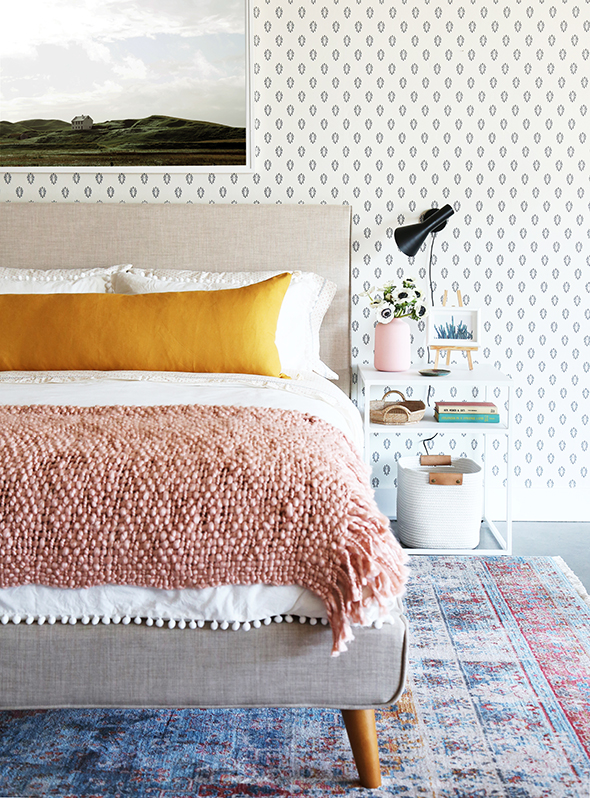 SALTBOX PRINT  //  MARIGOLD LUMBAR
bed frame  //  rug  //  pink throw in color 'Rosette'  //  sconces
pom pom duvet  //  pom pom pillowcases  //  nightstand

We also recently picked up this super affordable pom pom duvet and pillowcases and paired it with this sweet sheet set. I love the subtle color and pattern and the blue hemstitching! I think these sheets pass for something WAY more expensive! And how pretty is the color combo with our marigold linen lumbar pillow? Did you see on our Juniper instagram that you can use the code  MARIGOLD10 for $10 off while they last?! Yay!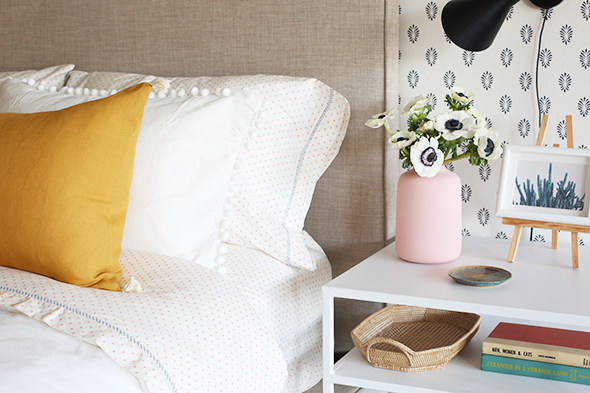 And since I know a lot of you will ask about the cute removable wallpaper – I'm so bummed, but the pattern is no longer available (it's originally from the Opalhouse wallpaper line at Target). We did a whole post a few weeks ago and featured a bunch of other fun removable wallpaper options! Click here for that post!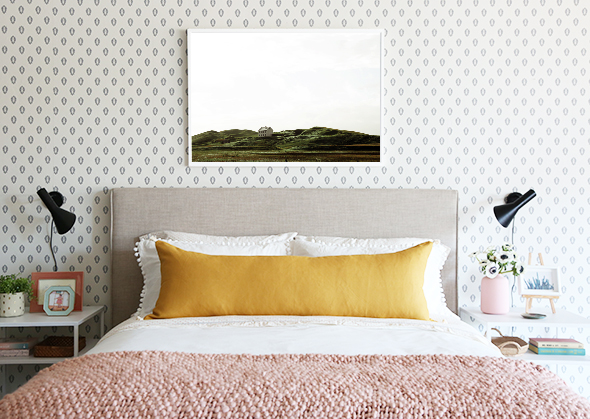 SALTBOX PRINT  //  MARIGOLD LUMBAR – 10% off with code MARIGOLD10
bed frame  //  sconces  //  sheet set  //  basket with leather handles 
pom pom duvet  //  pom pom pillowcases  //  nightstand
Also, guys, can you even HANDLE these black plug-in sconces?! They are only $52 and you have the option to hardwire install them too!  I think they look so chic, especially for that price. I like a pop of black in any room (even a child's bedroom), and I love these in here, but don't miss the white option too if you're on the hunt for some great sconces that won't break the bank.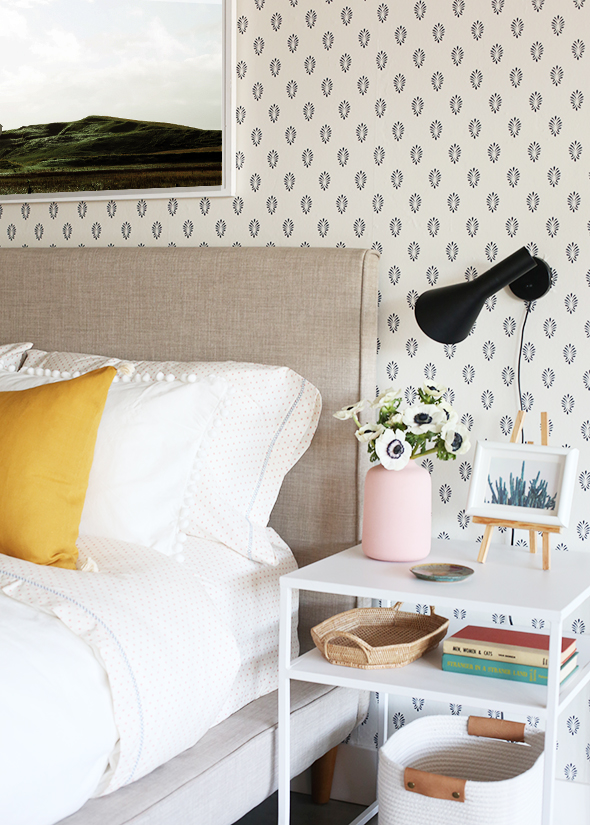 bed frame  //  sconces  //  sheet set  //  basket with leather handles 
pom pom duvet  //  pom pom pillowcases  //  nightstand

And without further ado, here's that chunky knit throw round up we promised! We searched high and low on the internet, and these are our very favorites when considering price, color and availability. I hope you find something cozy and textural for your home! :)

1  //  2  //  3  //  4  //  5  //  6  //  7  //  8  //  9  //  10
11  //  12  //  13  //  14  //  15  //  16  //  17  //  18
19  //  20  //  21  //  22  //  23  //  24