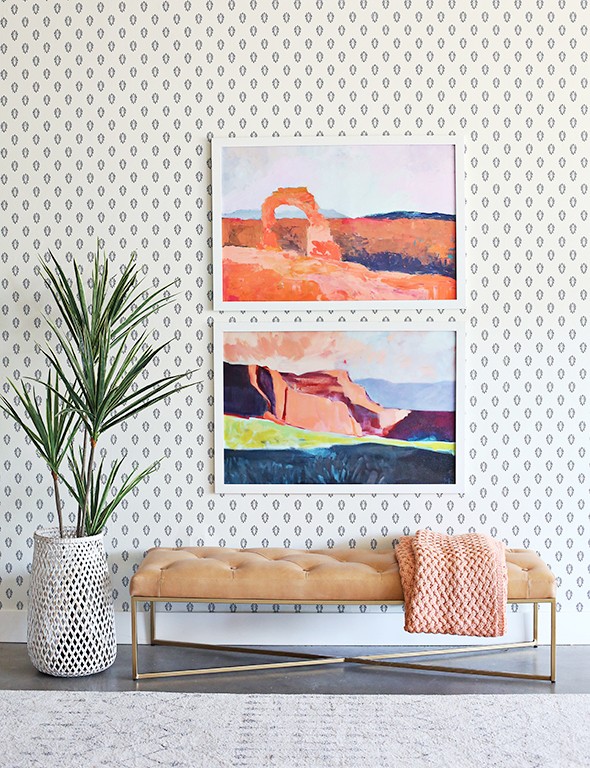 Today we introduced two new prints to the Print Shop from Jenna Marie Ward,  Delicate Arch and Capitol Reef!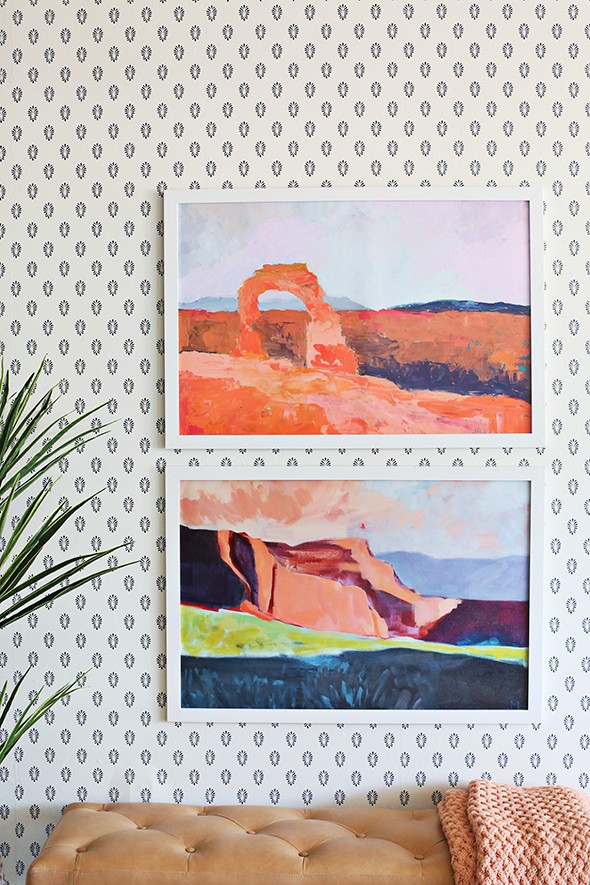 We hung some removable wallpaper in the studio for this shot and we were all shocked at how easy it was to hang! SO much easier than real wallpaper (here are a few tutorials for that if you're looking for some tips!)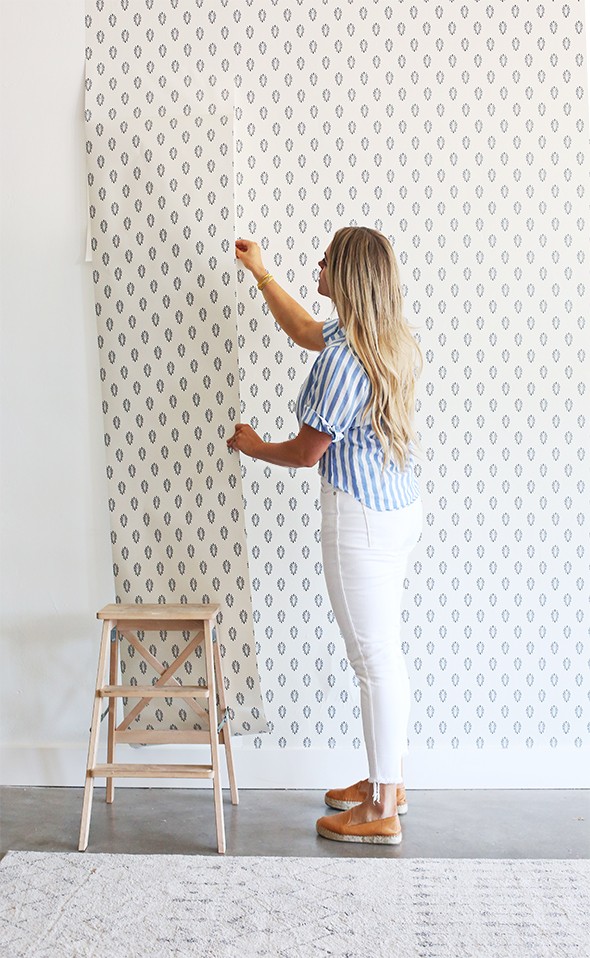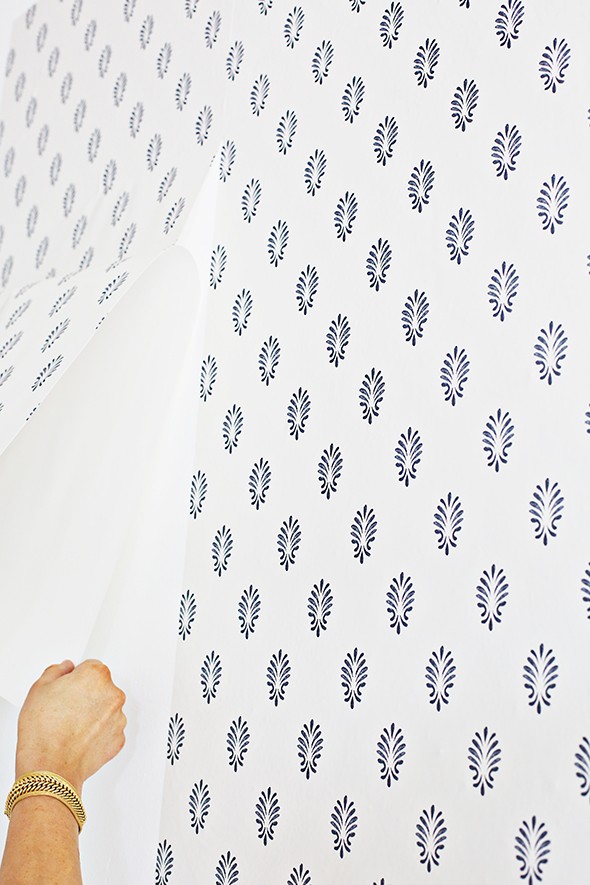 We used the Florida Dilly Indigo Peel & Stick Wallpaper from Target's new Opalhouse line. The absolute most important part is making sure your lines are level when you start hanging! Don't start your first piece in a corner because most drywall is not perfectly straight. Either snap a chalkline or use a level to make a floor to ceiling pencil line a few inches away from the corner to start your first roll.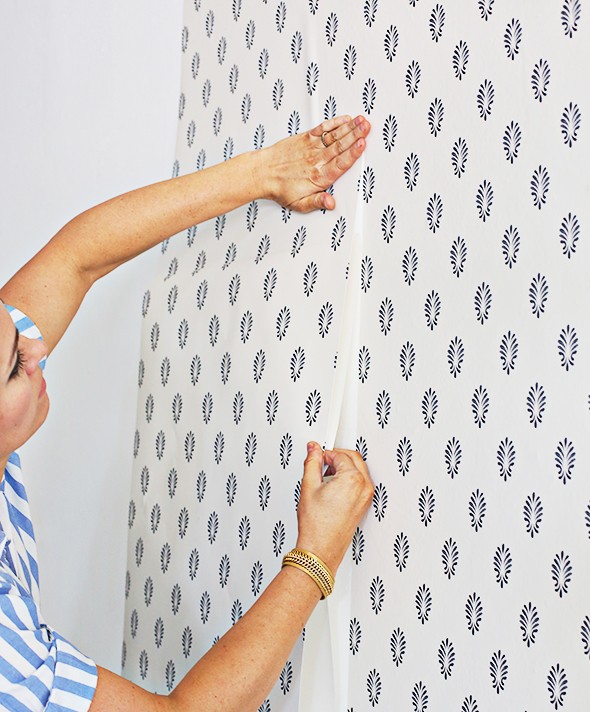 The repositionable wallpaper is SO easy because all you have to worry about is getting the seams to match up, then you can pull up the rest of the paper and smooth out any wrinkles with your arms and hands.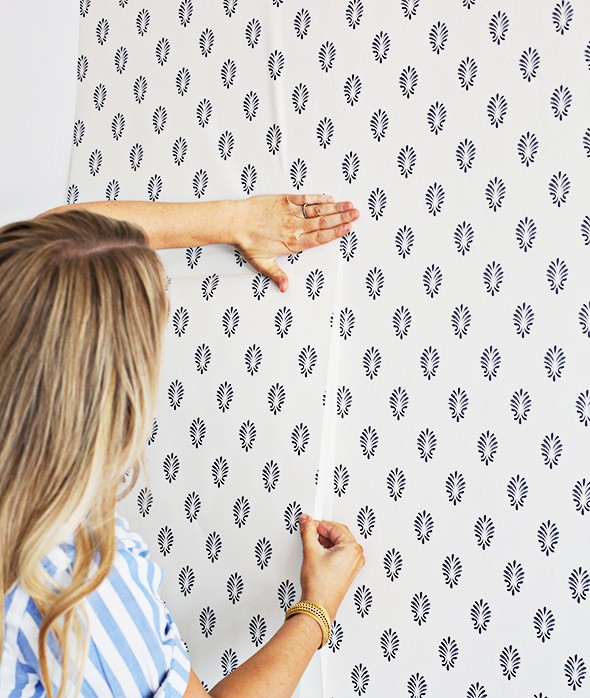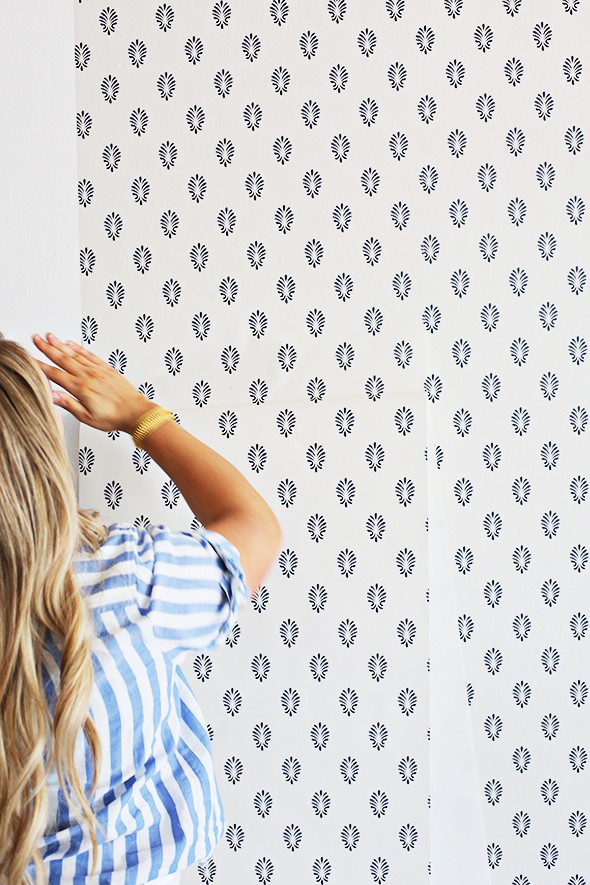 You can smooth out any small air bubbles using a credit card or a soft squeegee but there really weren't that many! So different from pasted wallpaper!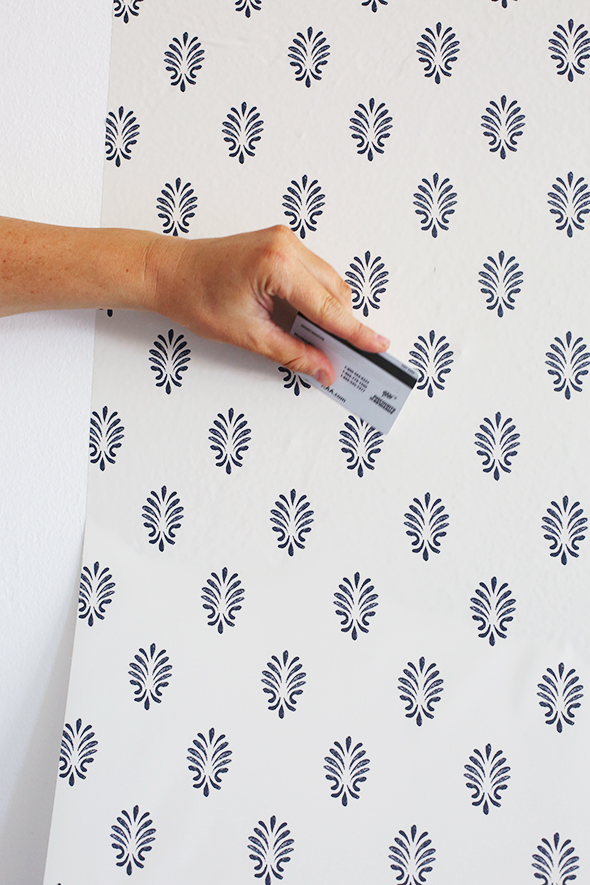 I love this look for an entry space, a mudroom or laundry room! The simple block print on this specific paper is so pretty with our new punchy landscape paintings! We've rounded up a few of our favorites below. Have you ever used removable wallpaper before? I'm so sold! It's the perfect solution for renters and for people like me that like to change things up regularly! :) (PS here's another place we used removable wallpaper and loved it!)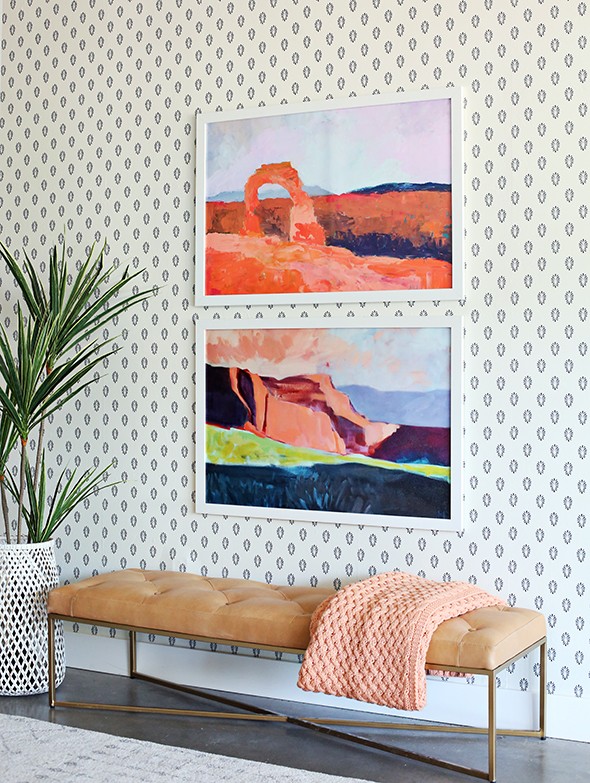 removable wallpaper  //  rug  //  leather bench
DELICATE ARCH print  //  CAPITOL REEF print

1  //  2  //  3  //  4  //  5  //  6  //  7
8  //  9  //  10  //  11  //  12  //  13  //  14