"Where'd you get THAT?!" is my favorite response to sharing a space with you guys. I love using unique home decor and fixtures and Etsy is one of my secret weapons for finding pieces that feel special. When my friends at Etsy invited us to share some of our favorite shops with you all, I knew we could highlight so many just from the Gentry project alone! Here are some of the Etsy shops we keep coming back to over and over again!
When we started designing the Gentry kitchen, I knew that in addition to our upper cabinets, we wanted to use open shelving to help keep everything light and airy. These handmade steel brackets from Cascade Iron Co. fit the bill perfectly! This shop allows you to pick both size and finish. We chose their 12″ depth and the waxed raw steel finish on these brackets and I think they're perfect in this home!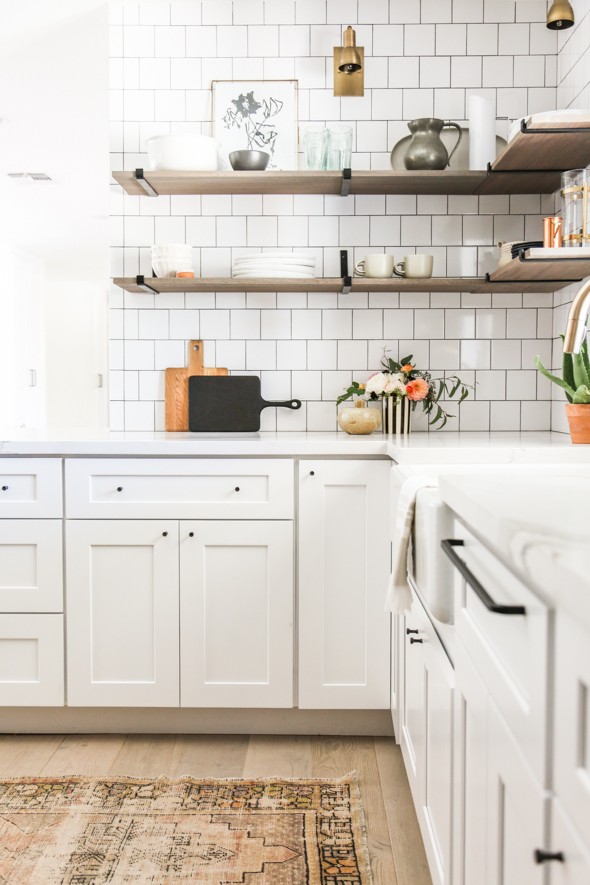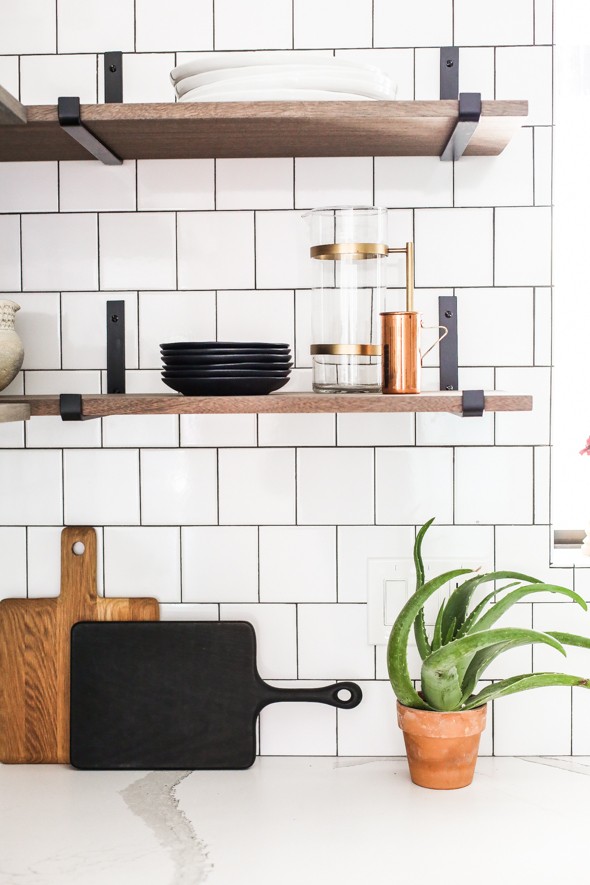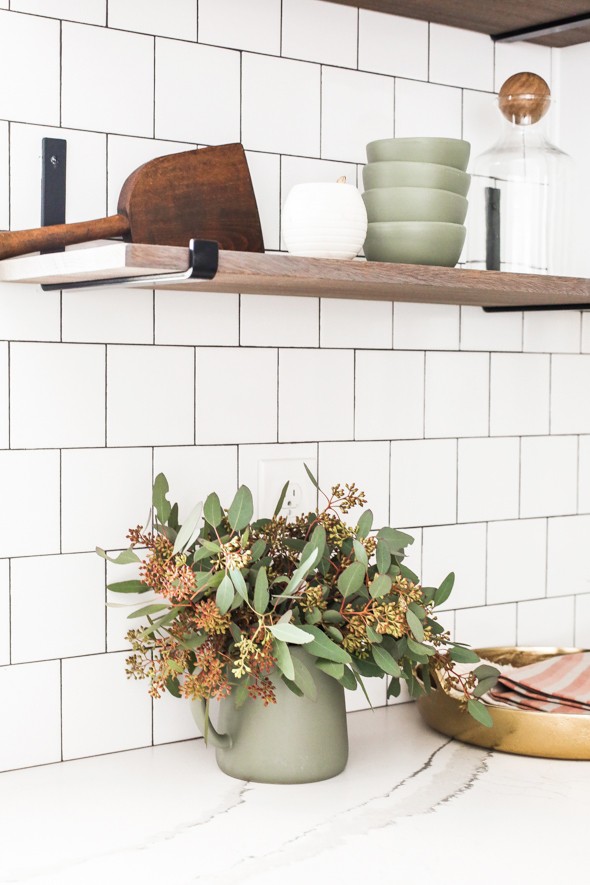 Next up is one of my all-time favorite shops, Lucent Lightshop!
Lucent Lightshop is a local company, run by the MOST amazing people. They can make basically any light for you, but they also have an amazing selection posted in their Etsy shop, ready to go.  We commissioned a lot of these pieces we put in the house, and many of them have been added to Lucent's collection! :)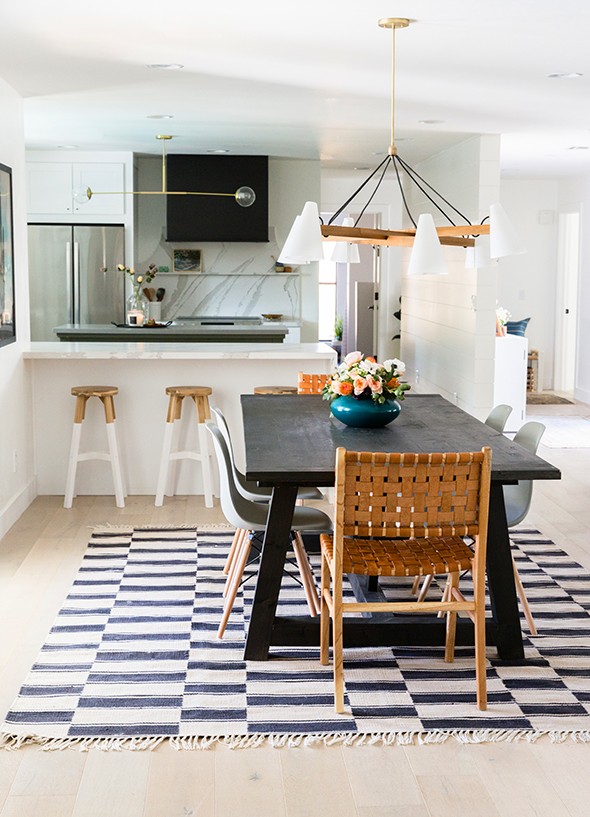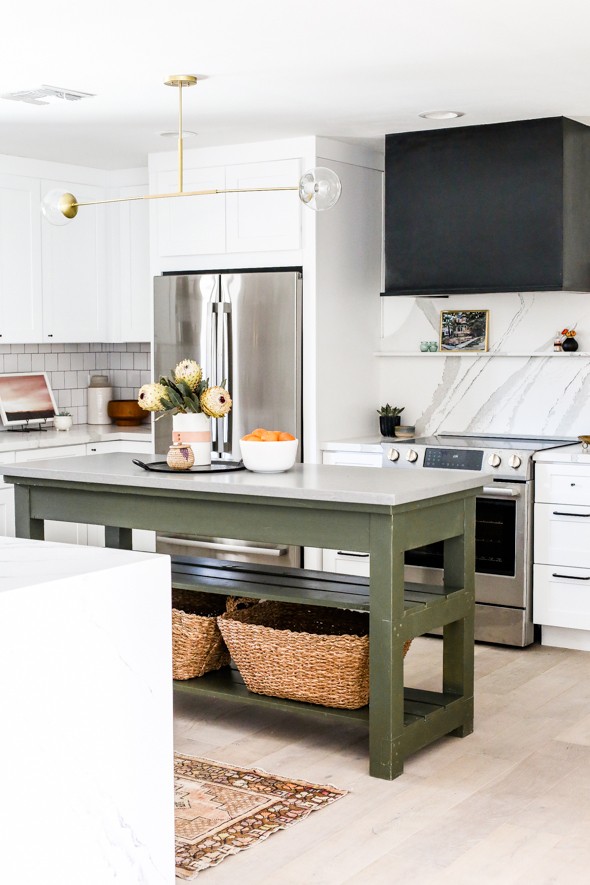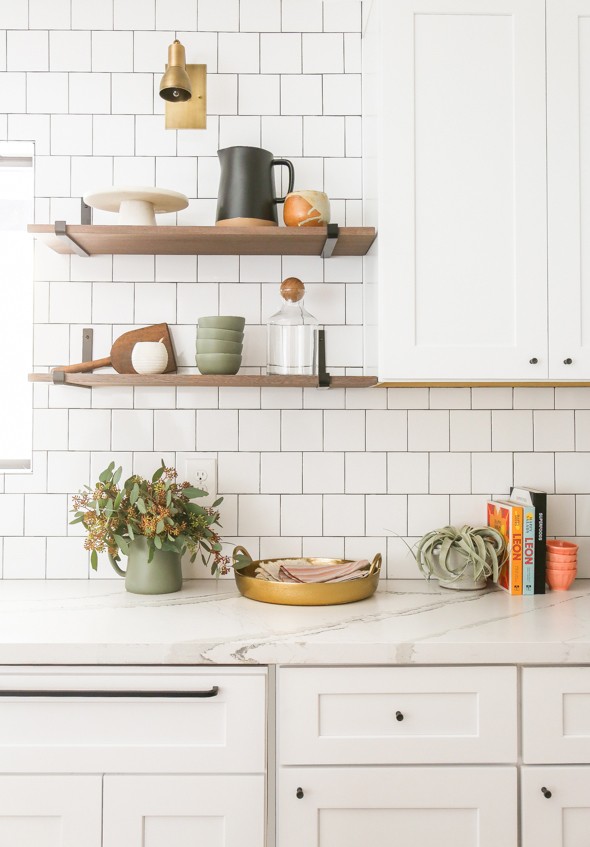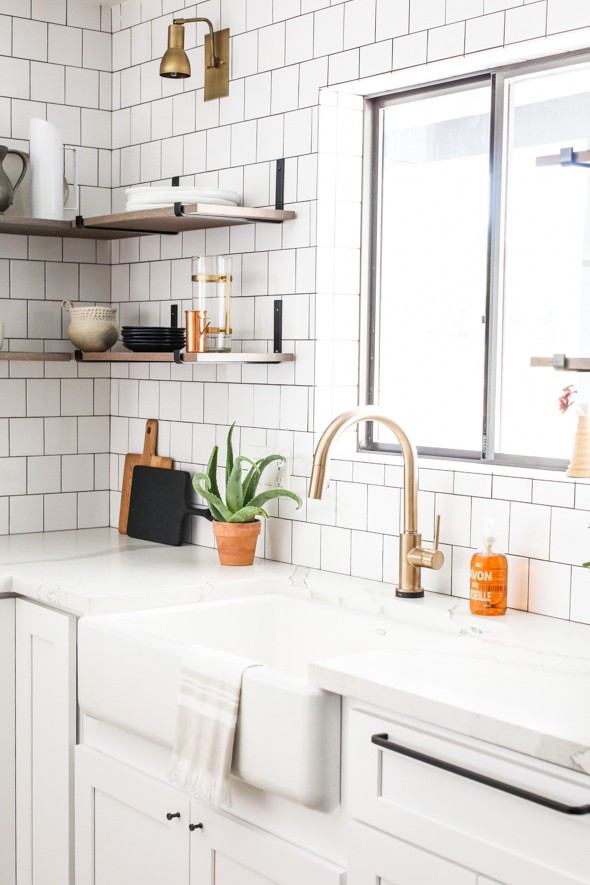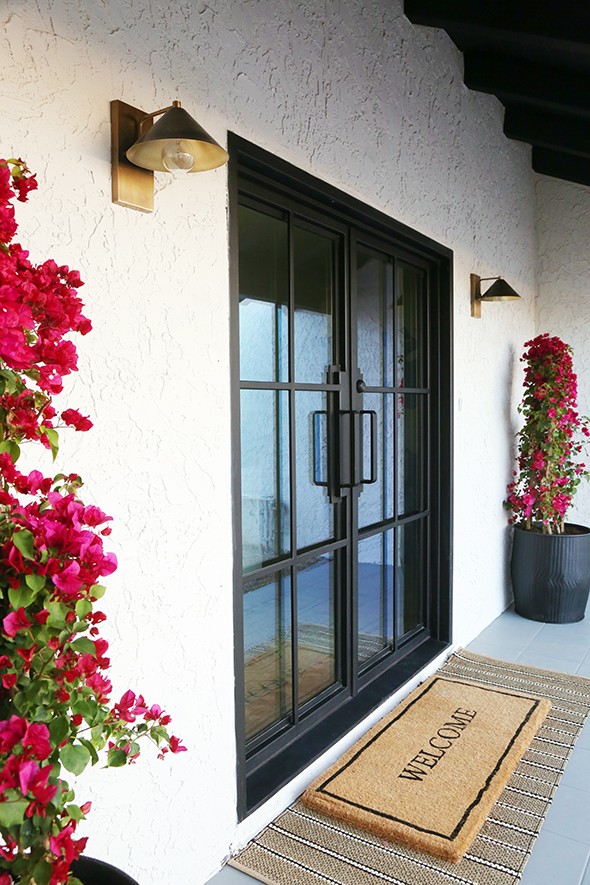 The next Etsy shop on our list is Vintage Kilim Shop!
Nothing completes a room like a vintage rug. Something about adding a bit of old with all the new brings the entire space to life! I have been buying vintage rugs on Etsy for years, and one of my favorite shops is the Vintage Kilim Shop! They break down all of their rugs into categories which makes it so easy when you have a good sense of what you're looking for. Trust me when I say that you can spend hours browsing absolutely STUNNING vintage rugs on Etsy, so this feature is a big time saver! If you're new to the world of vintage rugs, I think Oushaks are a great place to start. These rugs are always faded into the most beautiful tones! Another one of my tricks is to search the term "Oushak runner" from Etsy's home page, which will show you everything Etsy has to offer in this style! (We recently used vintage Oushak rugs here and here too!)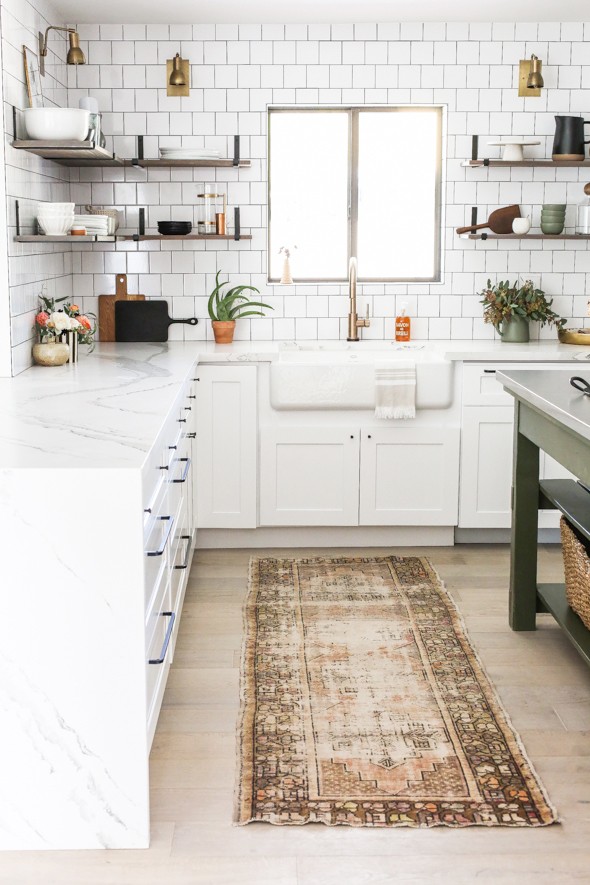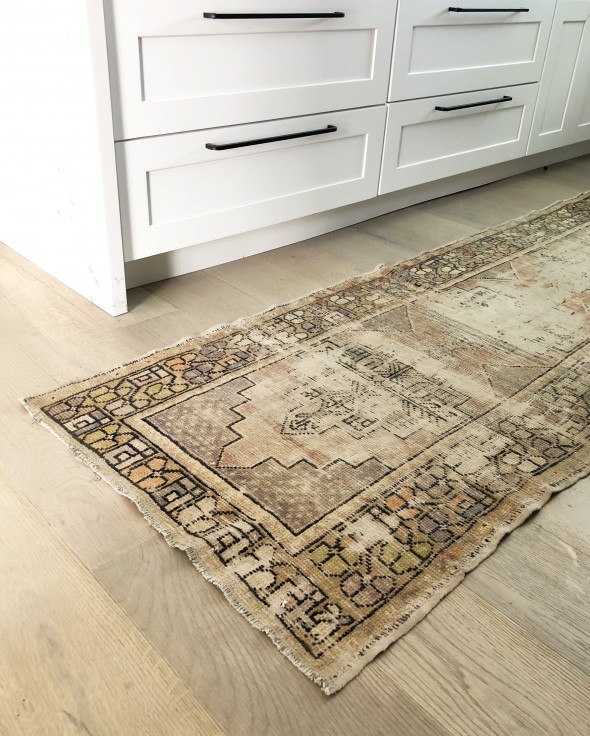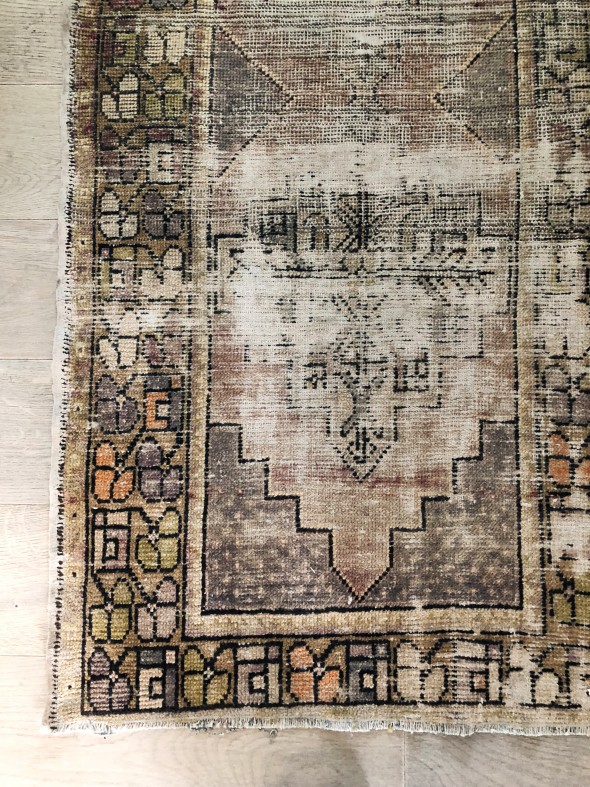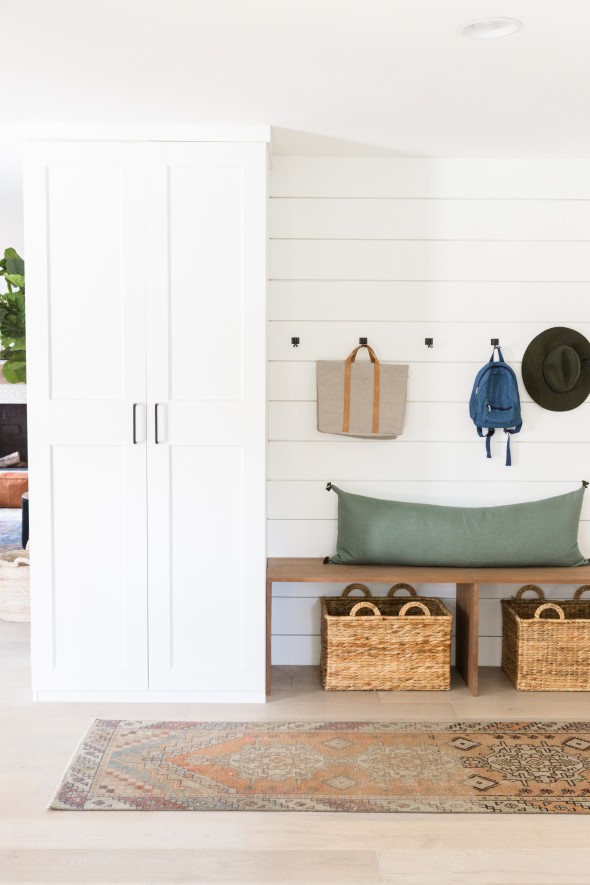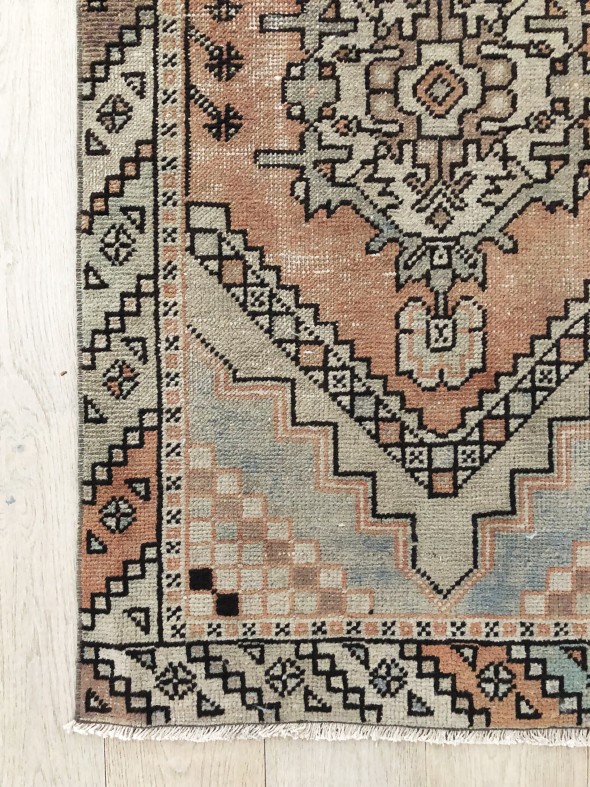 Another great Etsy shop to check out is The Bead Chest!
Decorative beads are so pretty on a coffee table or an entry console. These beads are in local shops for $50 or $60 per strand, but I love getting ours for WAY less on Etsy in shops like The Bead Chest. They have a large selection and ship fast.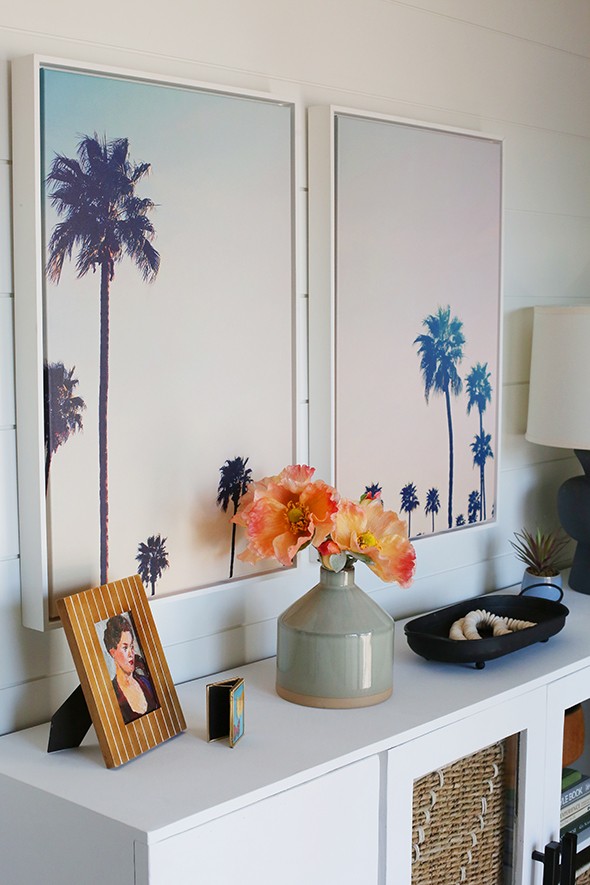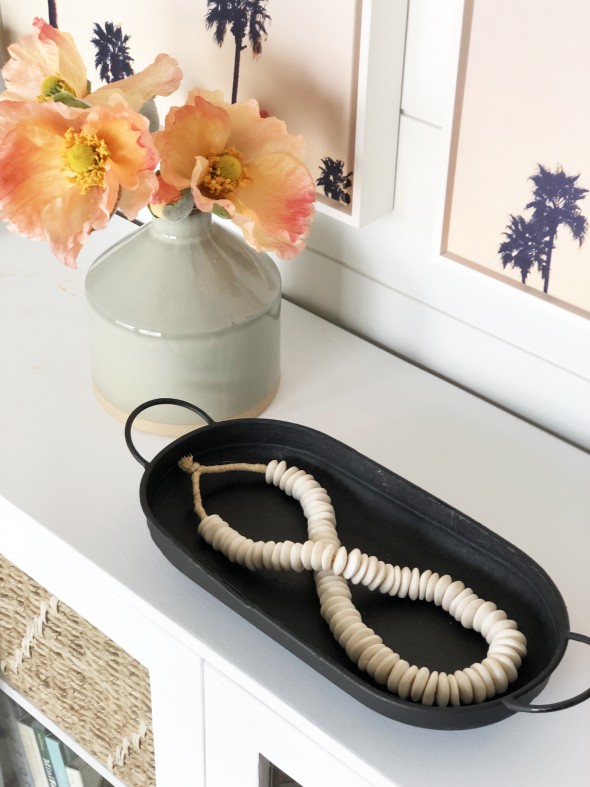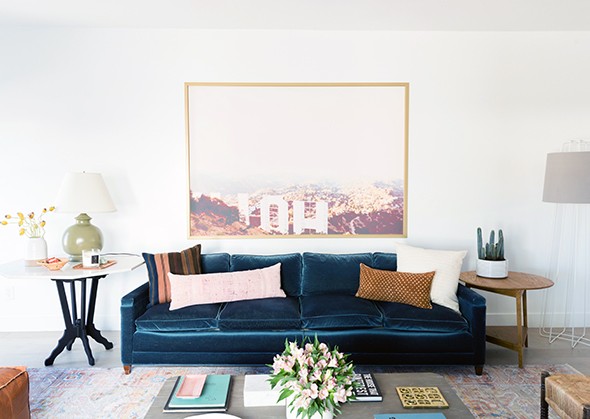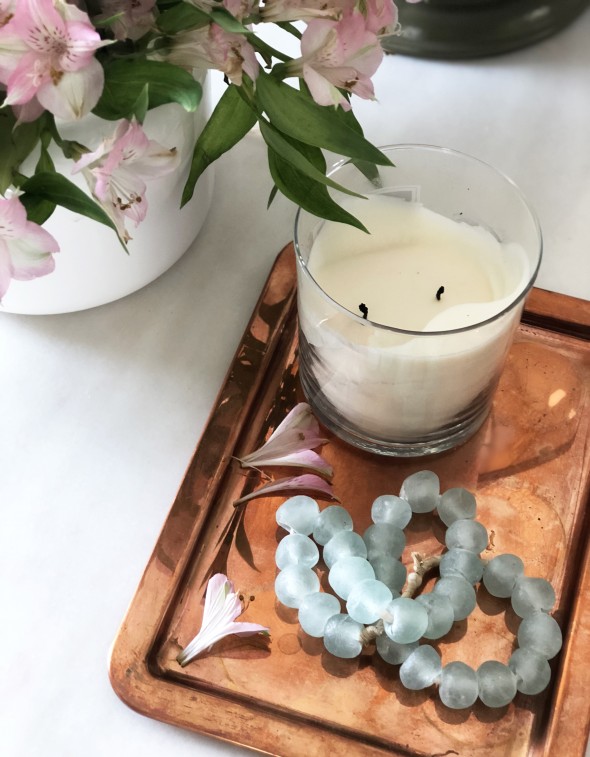 Here are a few of our favorites that look so pretty on a tray or a coffee table book.


Our next favorite Etsy shop is Sew and Cloth!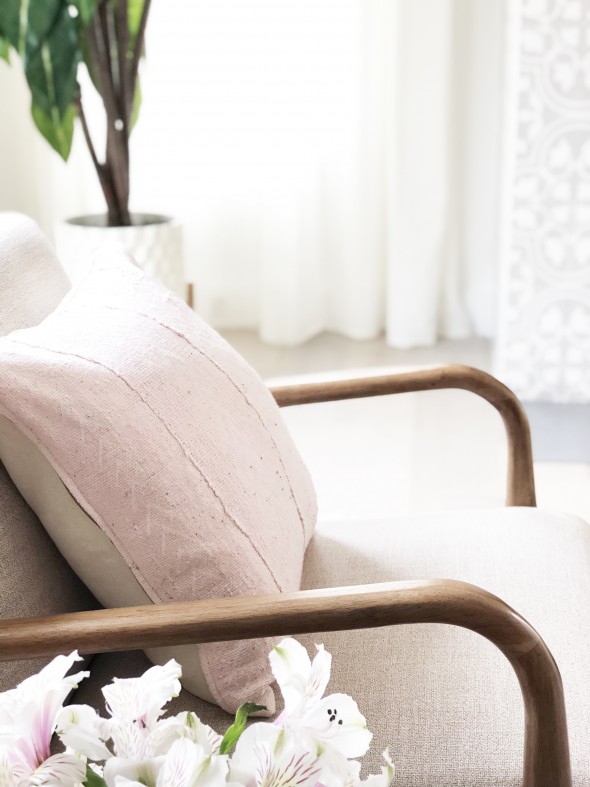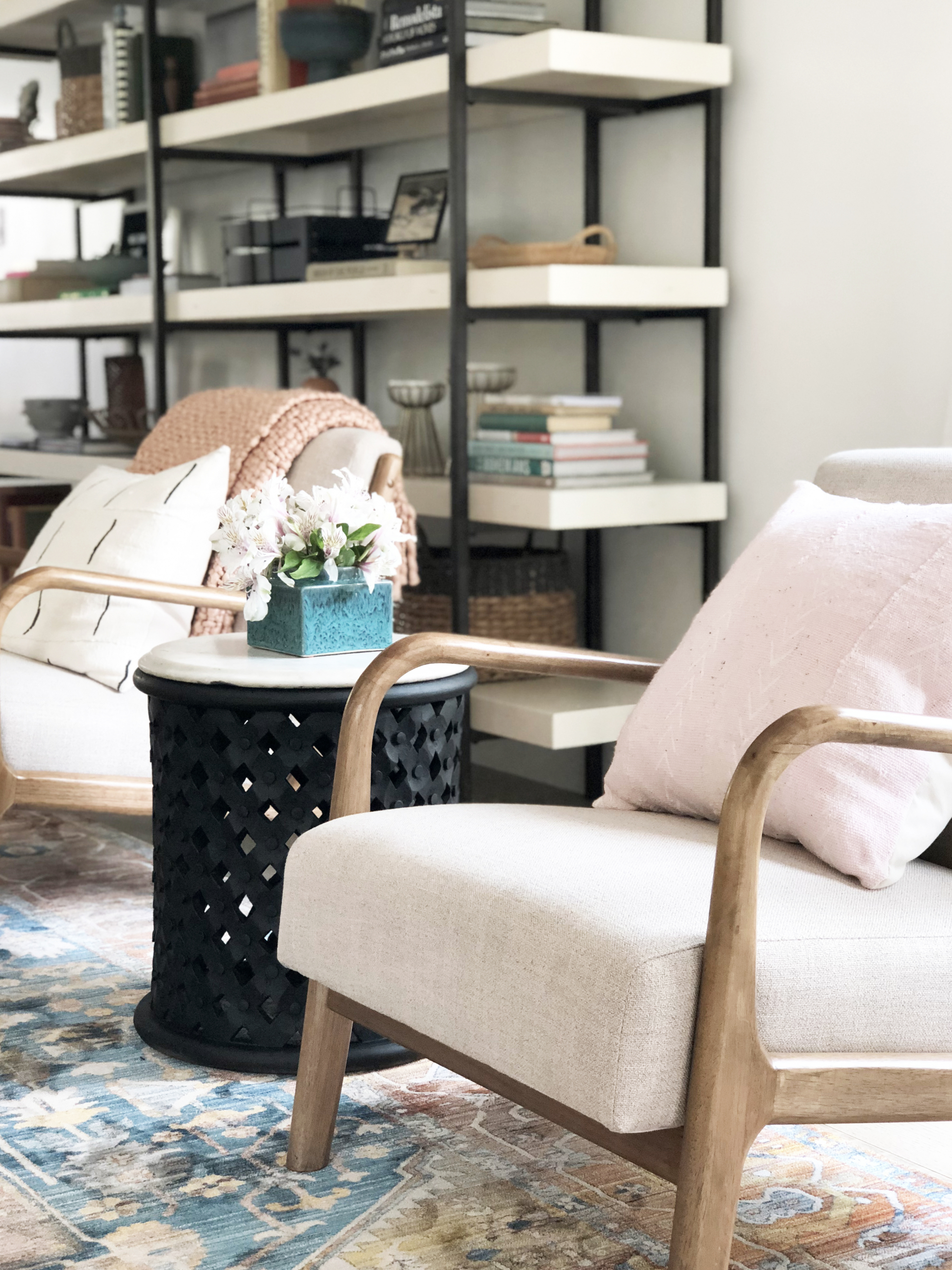 black and white dash mudcloth pillow, similar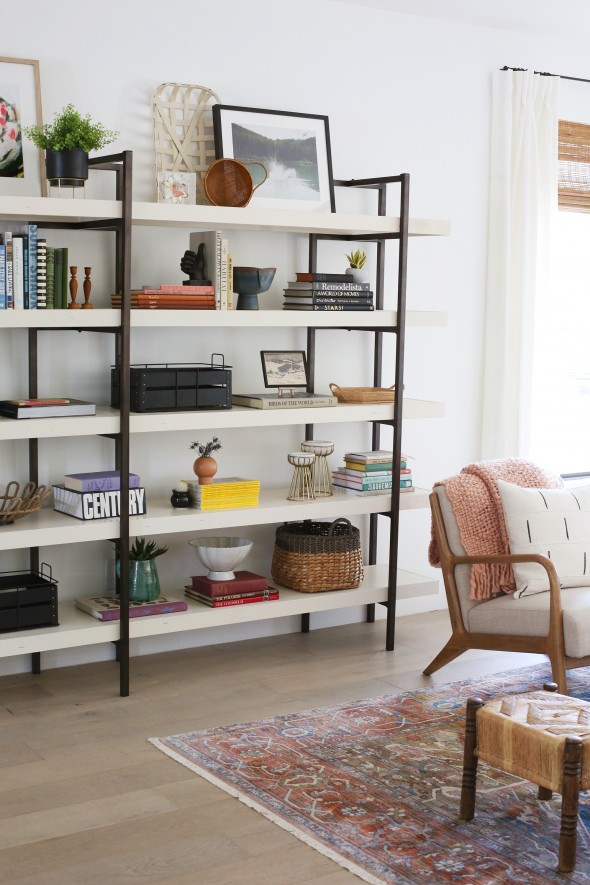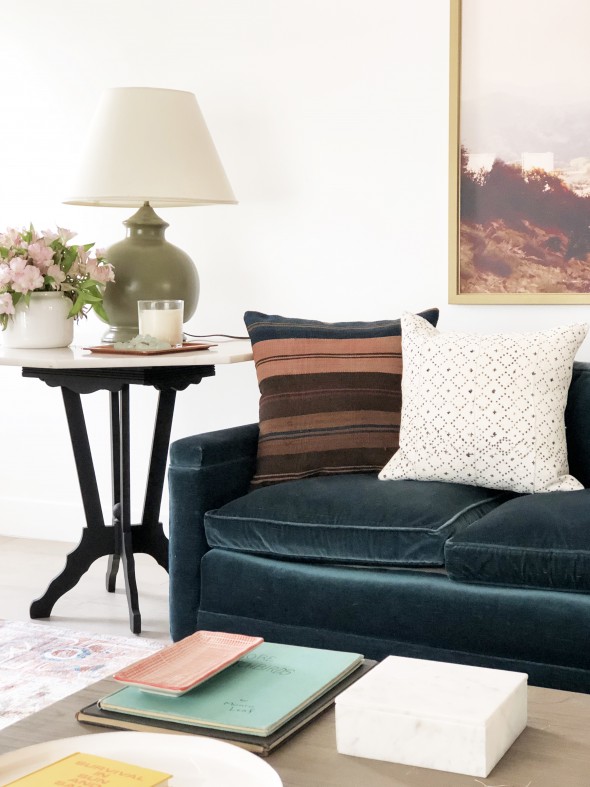 black and white mudcloth pillow, similar
Sew and Cloth is another great local company, run by amazing people! I LOVE their Etsy shop for finding affordable mudcloth pillows, which are my favorite layering pattern. The subtle color and pattern pairs SO well with more colorful pillows.


Our next favorite shop on Etsy is the Air Plant Greenhouse.
I love incorporating faux or real plants into every room I design and air plants are one of my favorites. They are low maintenance, require zero potting and many are the most beautiful shade of bluey sage green!
Sourcing unique air plants locally can be challenging, and when you do find them, they tend to have a limited selection or be overpriced. Buying air plants online from shops like Air Plant Greenhouse gives you access to a large selection at totally reasonable prices!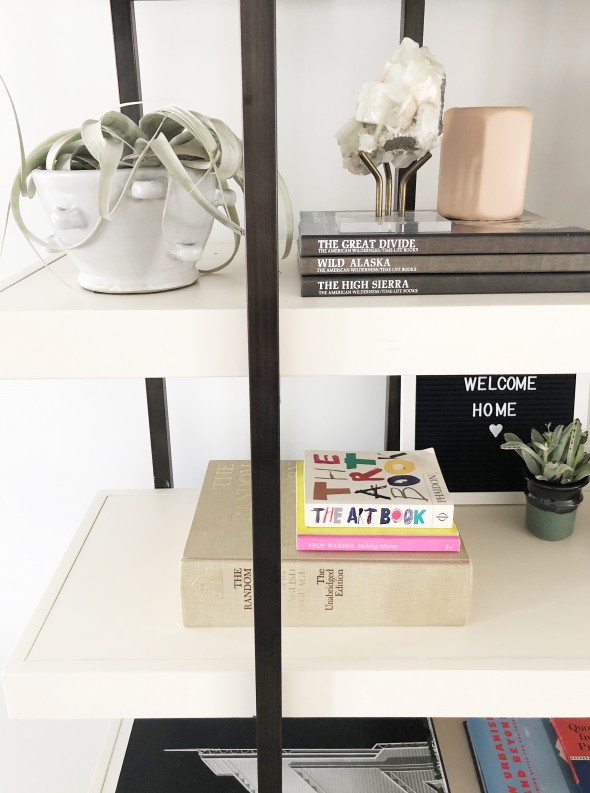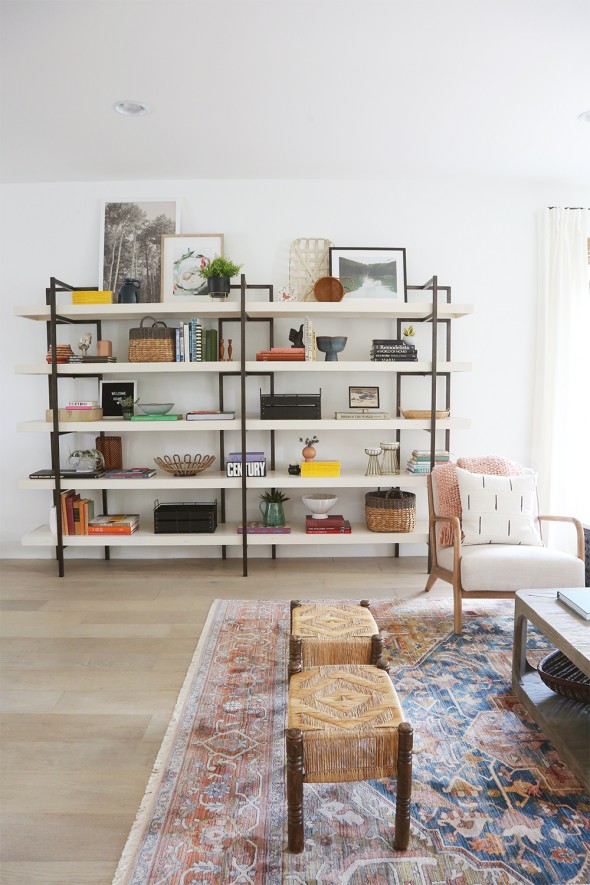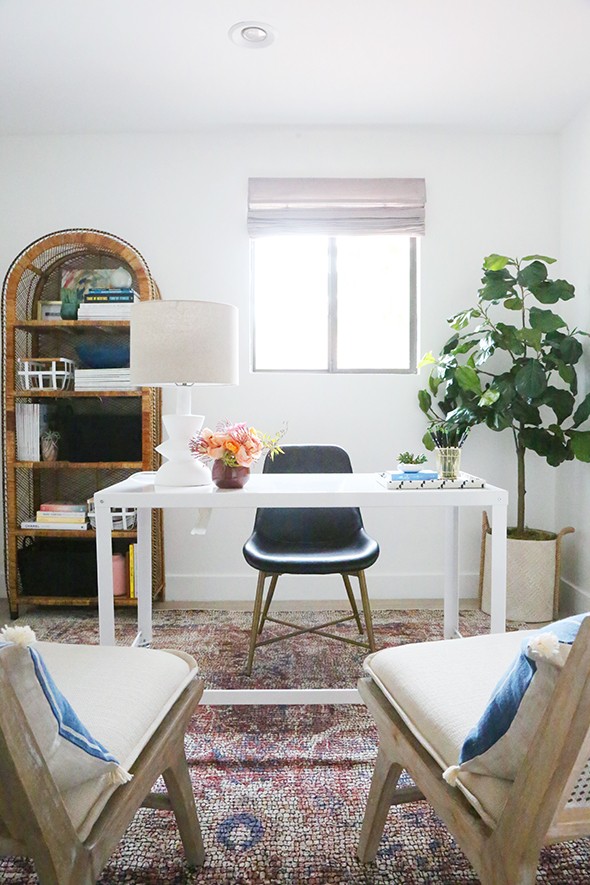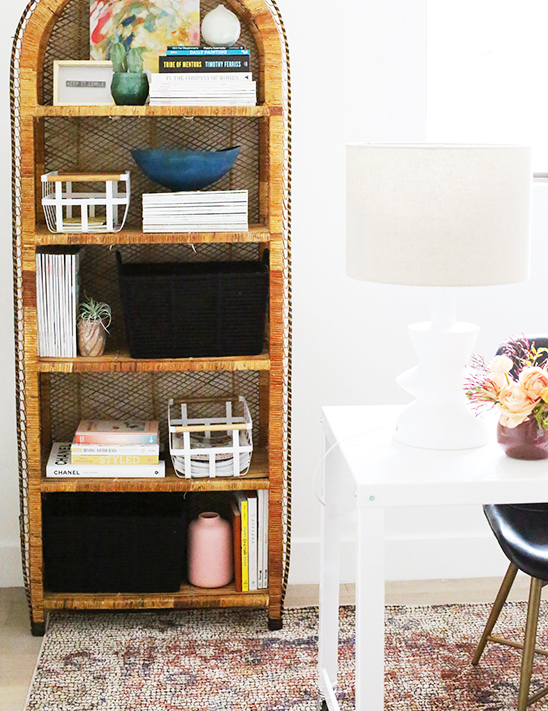 Okay, your turn to dish! What are some of your very favorite Etsy shops? I'd also love to know if you are an Etsy shop owner so we can check out your page!
A BIG thank you to our friends at Etsy for sponsoring this post! And thank you for supporting our sponsors. :)