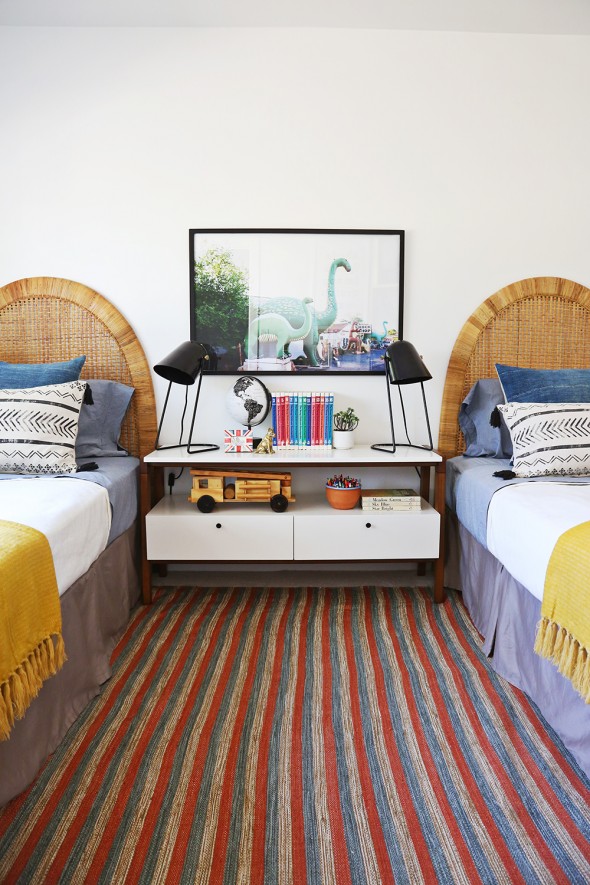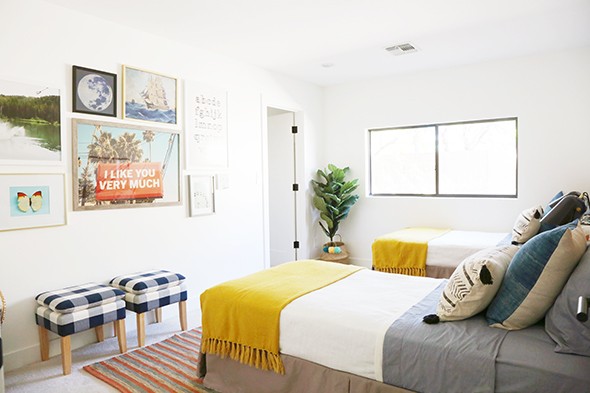 Next up on the Gentry reveal list is the kid's bedroom! This was the perfect space to use one of our newest prints, DINO from photographer Kate Lines. Isn't it the coolest? I think this would be fun blown up really big even in a living room! The colors in the new print look great with these AMAZING vintage headboards we got at an antique mall. I'm just loving the combo with the striped rug and those bright yellow blankets! I also love the proportions of the longer console table (similar) we used as a shared nightstand between to the two twin beds. There's plenty of room for the cute table lamps and a few books!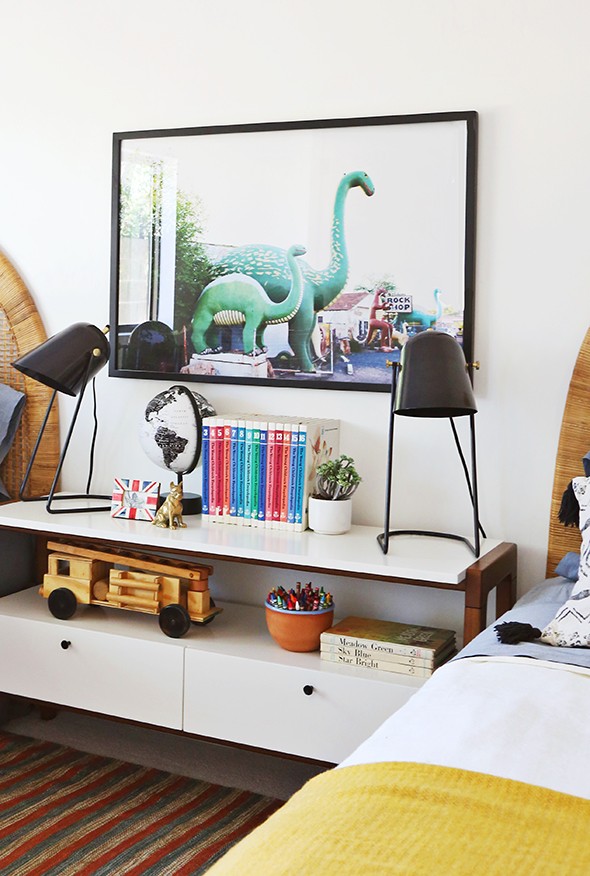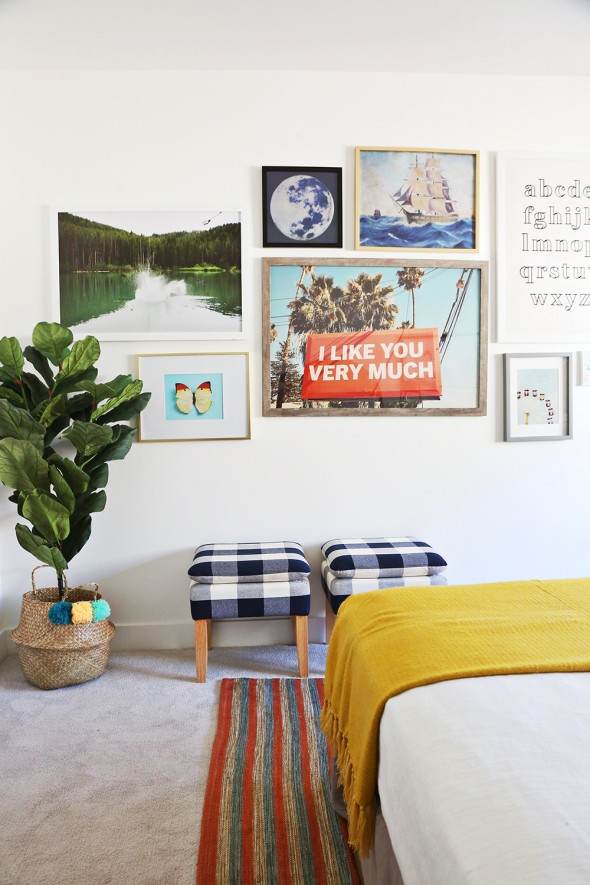 SPLASH print  //  LUNA print  //  NAUTICAL print  //  YELLOW BUTTERFLY print (similar)
I LIKE YOU VERY MUCH print  //  ALPHABET print  //  FERRIS print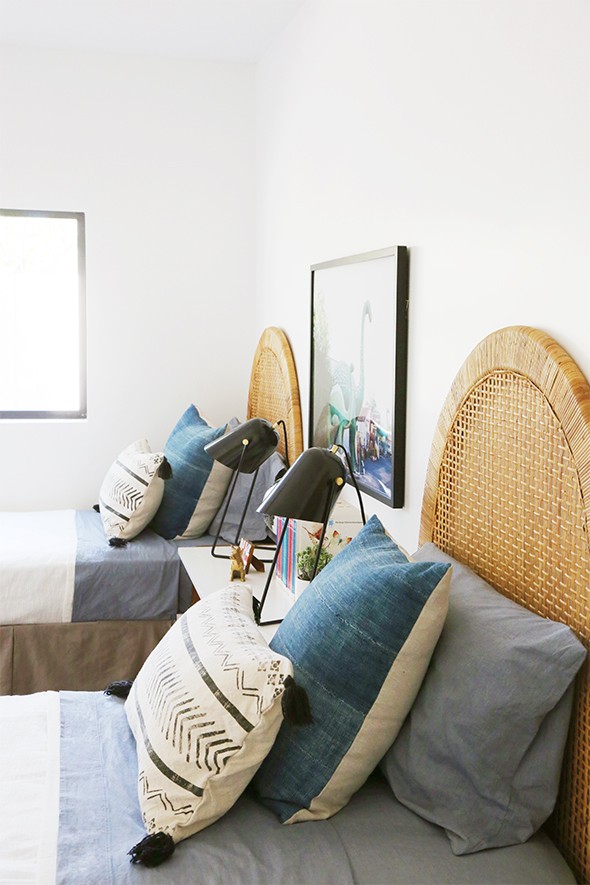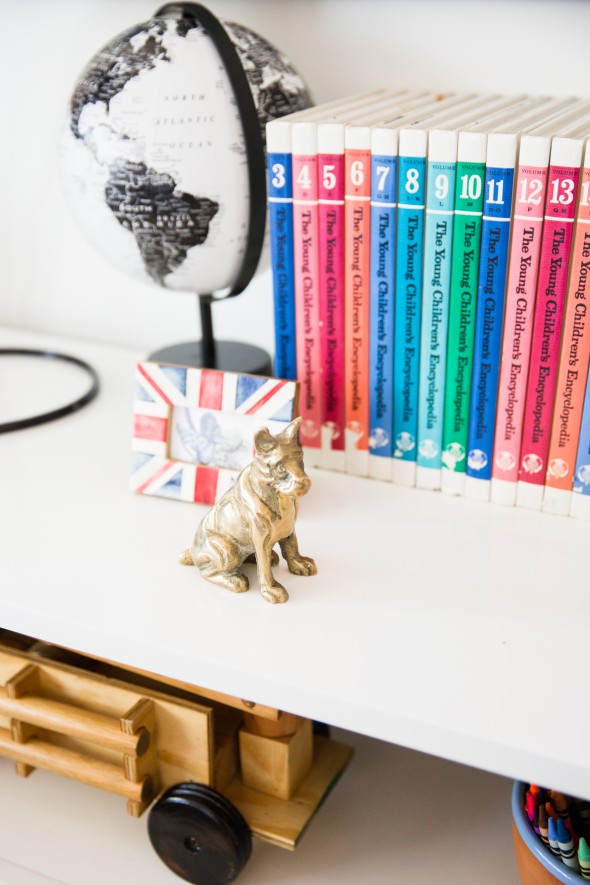 This was a fun, quick room to put together. I like that it is clearly a kids space but the colors and textures still work nicely with the rest of the furnishings in the house.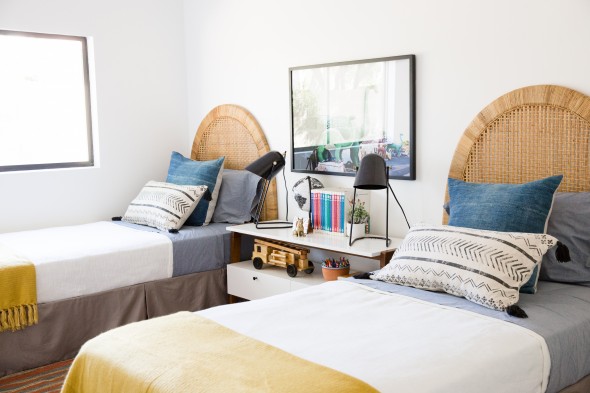 headboards, vintage  (similar)  // lamp (similar)  //  sheet set
yellow throw blanket  //  blue pillows (similar) //  mudcloth pillows (similar)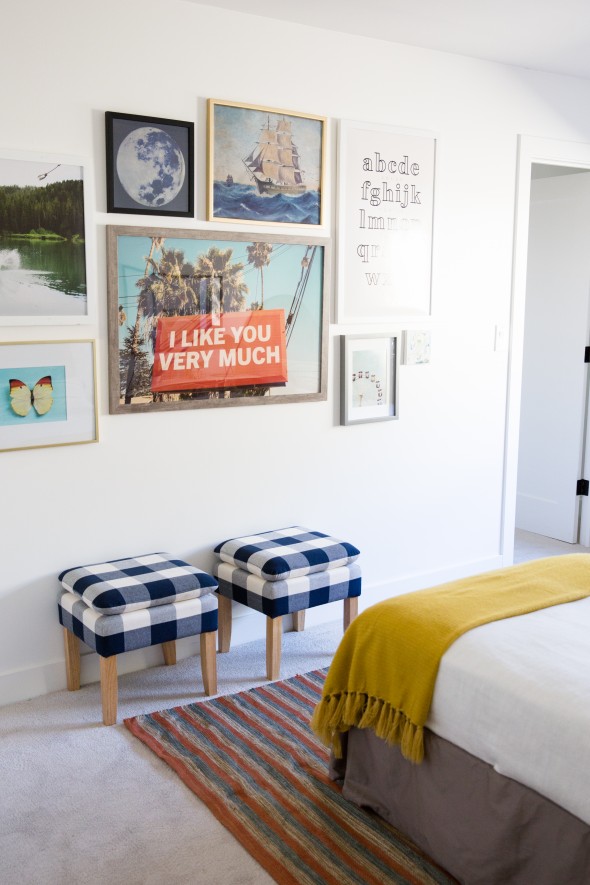 SPLASH print  //  LUNA print  //  NAUTICAL print  //  YELLOW BUTTERFLY print
I LIKE YOU VERY MUCH print  //  ALPHABET print  //  FERRIS print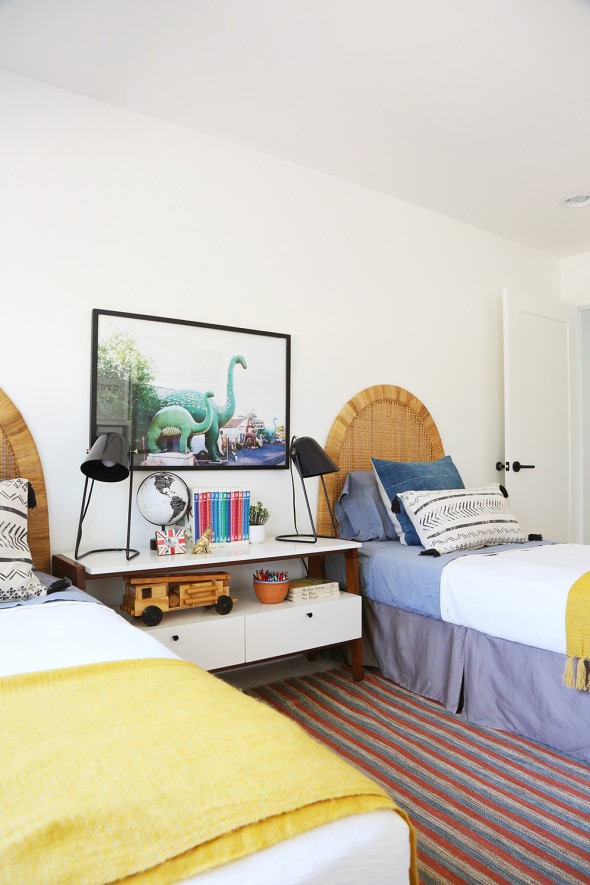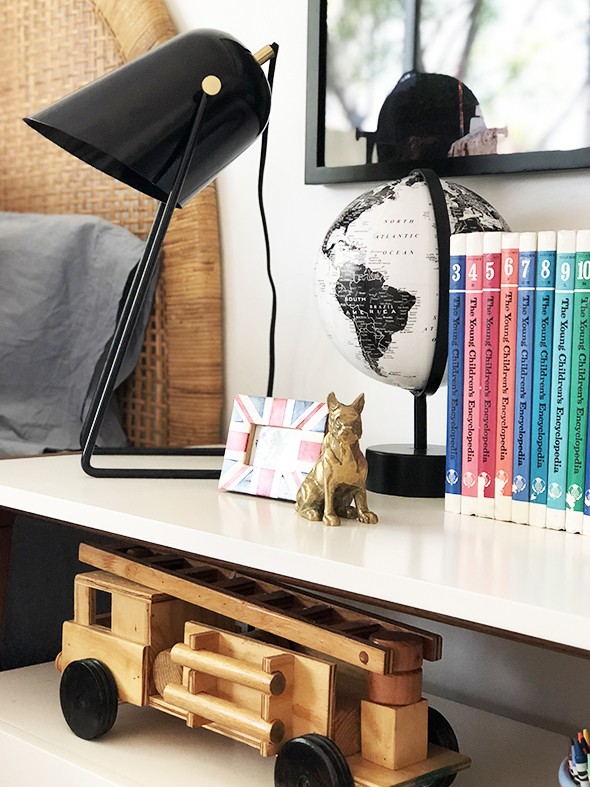 SOURCE LIST
Headboards, vintage – similar
Black Lamp (similar)
White Mudcloth Pillow (similar)