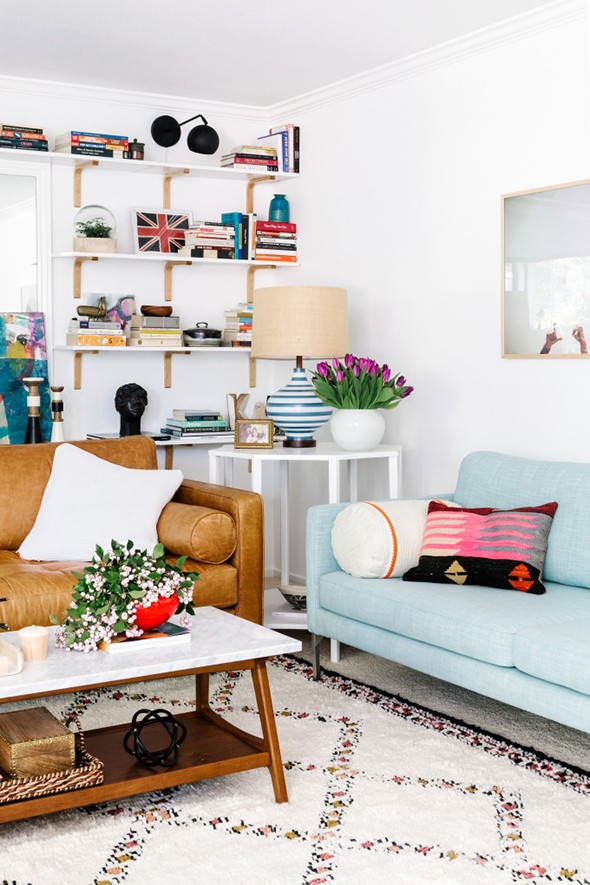 leather sofa  //  rug, similar  //  LOVE print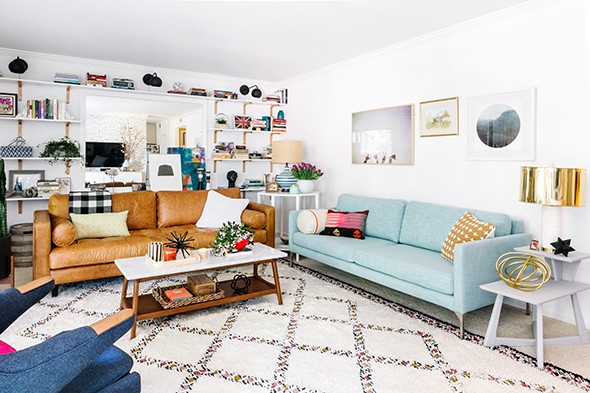 white and brass lamp  //  blue sofa
Today's round up is dedicated to one of my favorite tricks for decorating a living room – the tall round table and big lamp combo! Rather than matching side tables, use a tall round table as a side table instead, with something shorter on the opposite side. Pairing the tall table with an oversized table lamp is pretty much the ideal combo. It adds height and interest and is a fun, easy way to mix up your living room without breaking te bank if you need a little change. I find myself using this trick in most of our living room projects lately!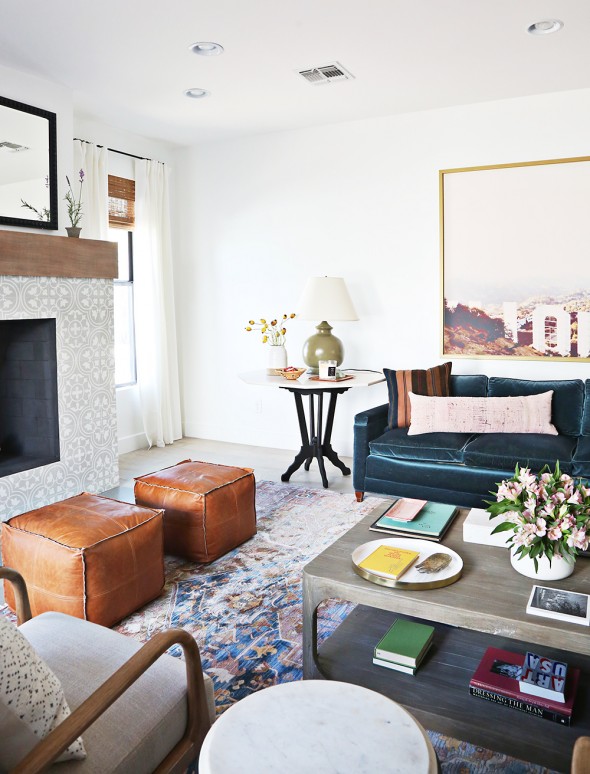 HOLLYWOOD print  //  leather pouf  //  arm chairs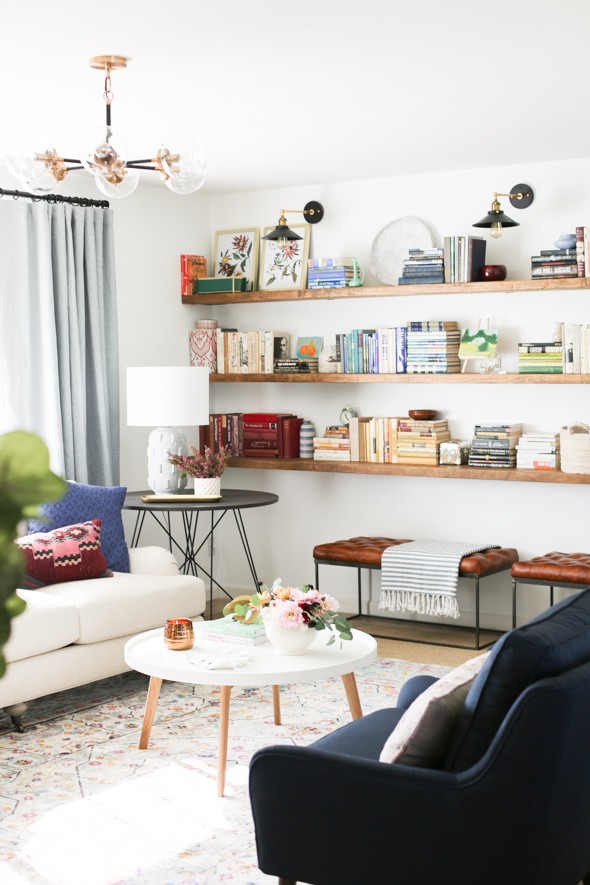 sofa  //  black table  //  coffee table  //  navy chairs  //  leather ottoman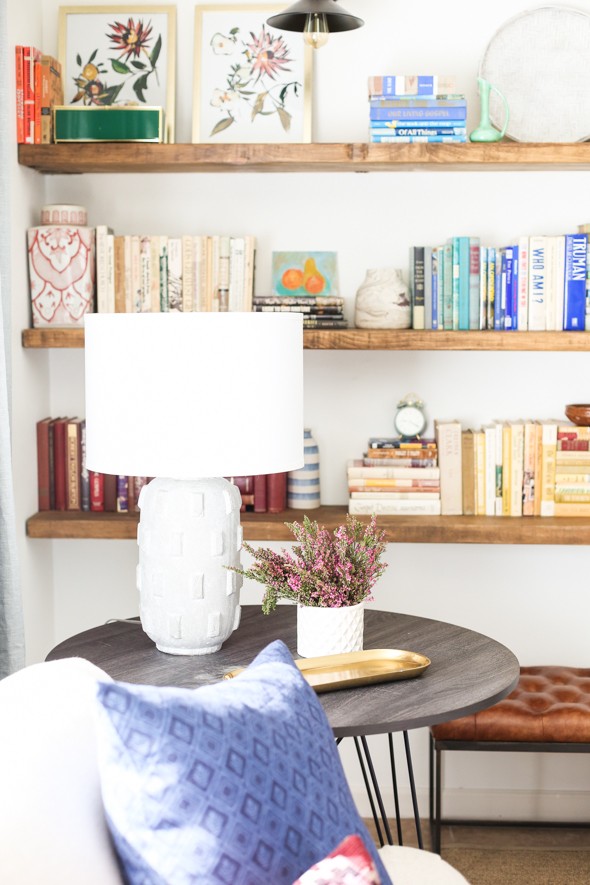 DAHLIA I print  //  DAHLIA II print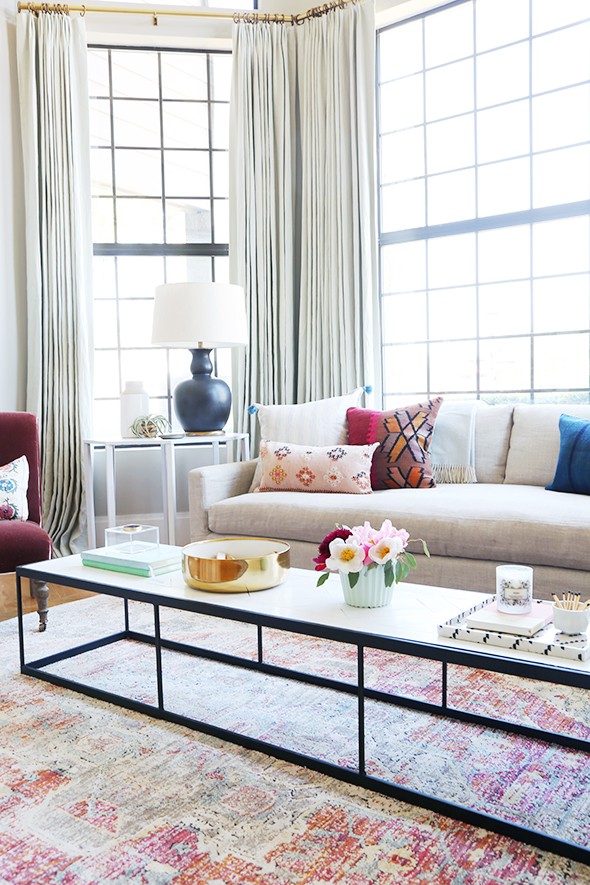 sofa, similar  //  rug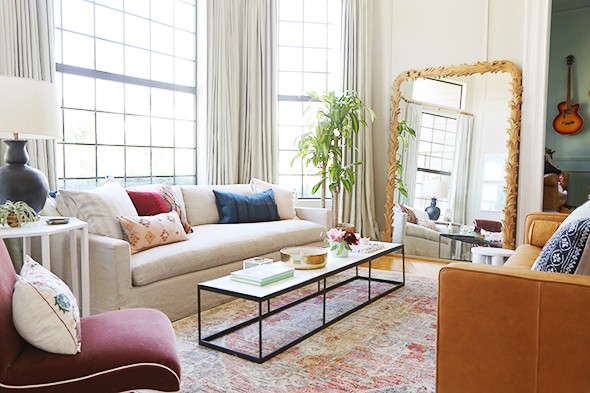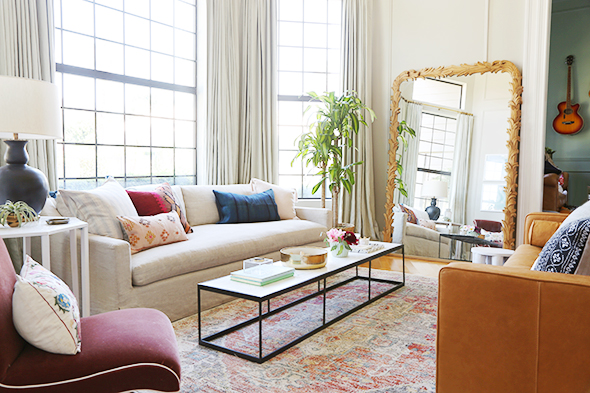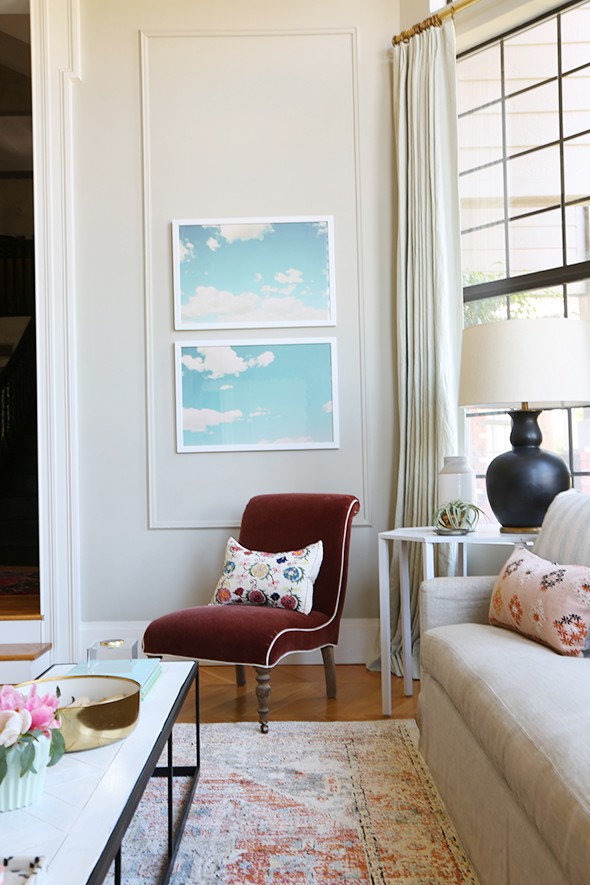 CLOUDS I print  //  CLOUDS II print
We've rounded up a few tables that really work for pulling off this look. The trick is using a table that is 29-31″ tall and at least 30″ in diameter. Much wider than 40″ looks a little too big, but anywhere in between usually looks juuuuust right!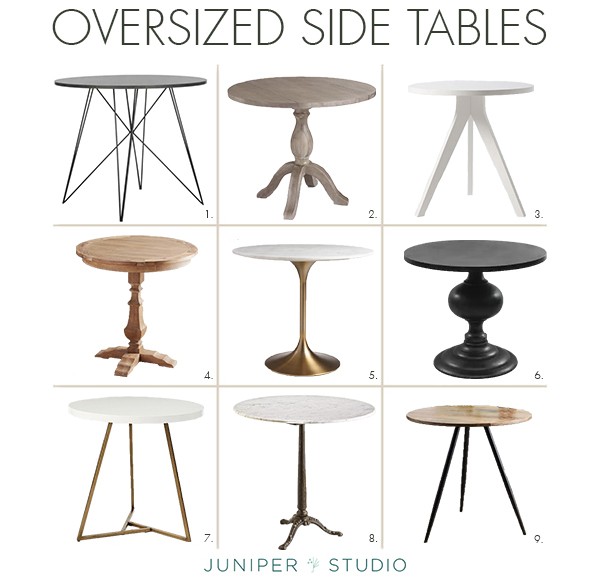 1  //  2  //  3  //  4  //  5  //  6  //  7  //  8  //  9

Here are some of our favorite table lamps on the market right now. I usually prefer something chunky and wide to tall and skinny. And if I'm using a leggy table, I try not to use a leggy table lamp. I reserve those for chests of drawers or nightstands.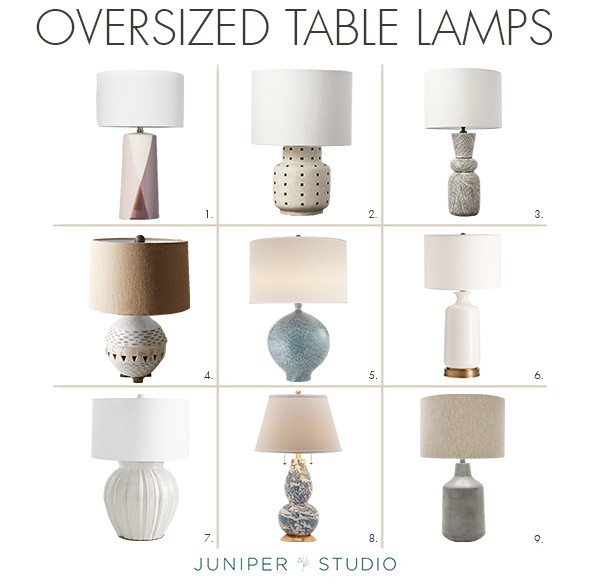 1  //  2  //  3  //  4  //  5  //  6  //  7  //  8  //  9