It's time for a One Room Challenge update!! :) Last week we mentioned that we were thinking about painting the beams in the #GentryProject master bedroom. Some of you voiced your concerns, but don't worry! These beams aren't real wood and they looked really awful in person. We had our painters paint them in a warm gray tone and I think it was the right choice for the space. If feels so much more fresh in the room! (This is right after the first coat and before the painters did any clean up)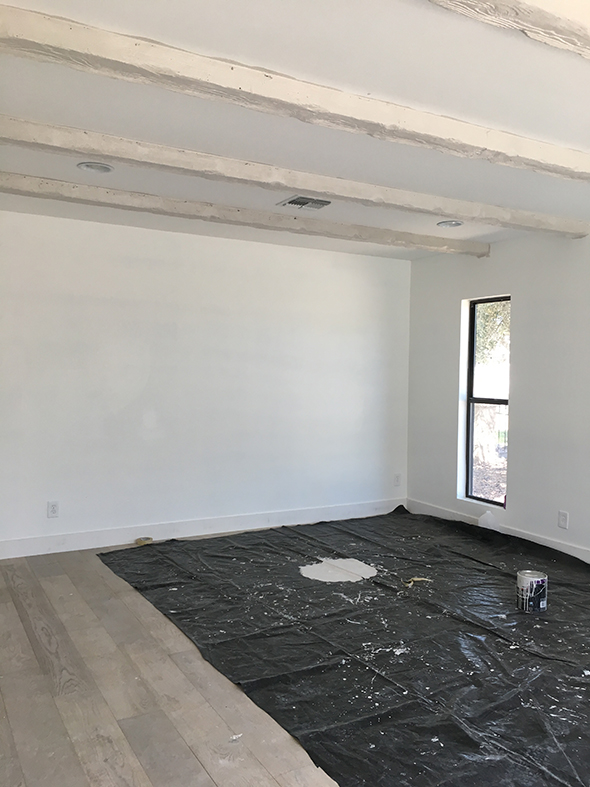 When I started thinking about what kind of space we wanted to create, the idea kept popping up of wallpapering the room in a soft, peaceful and textural pattern.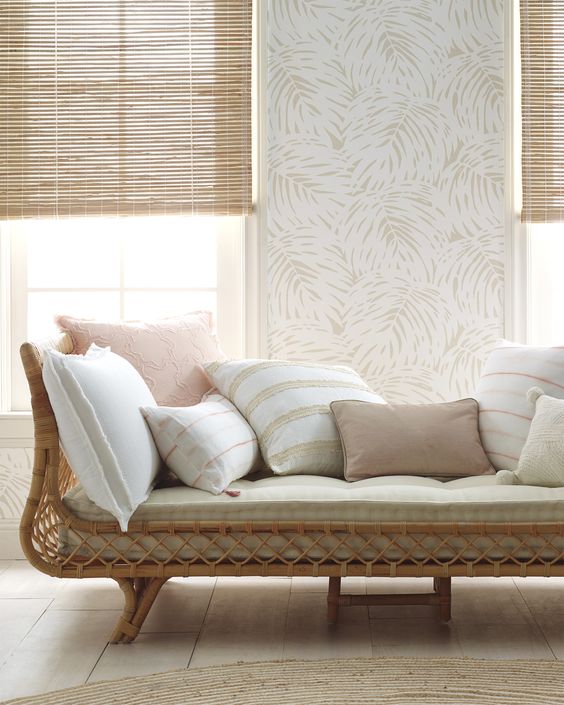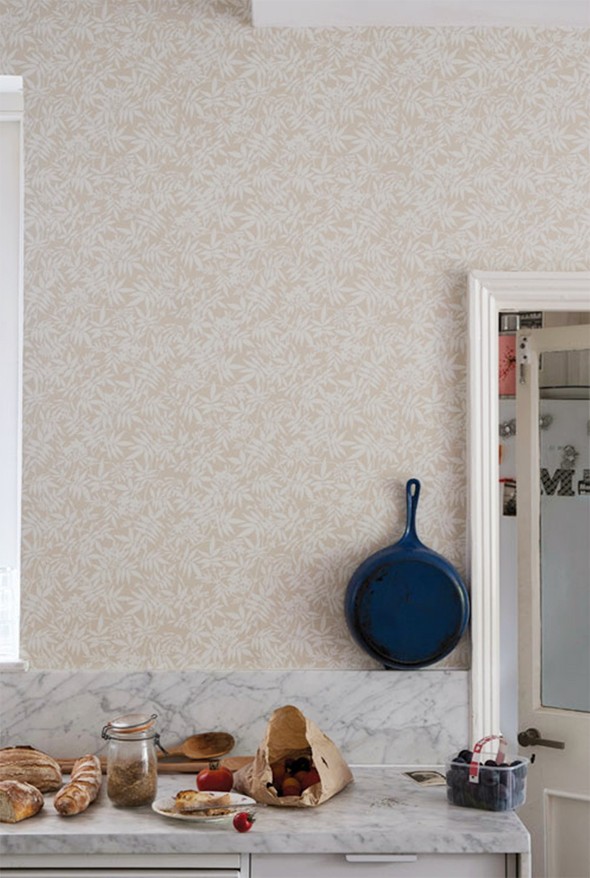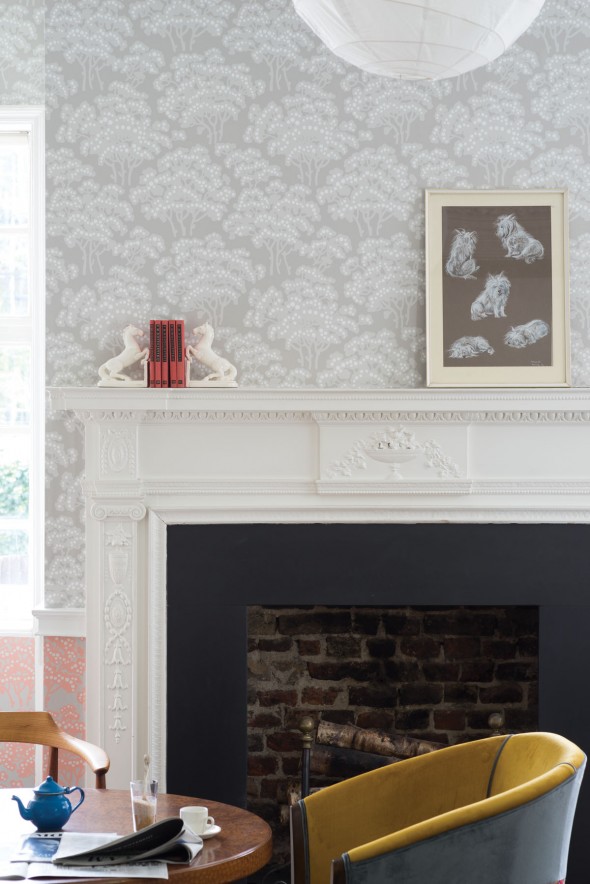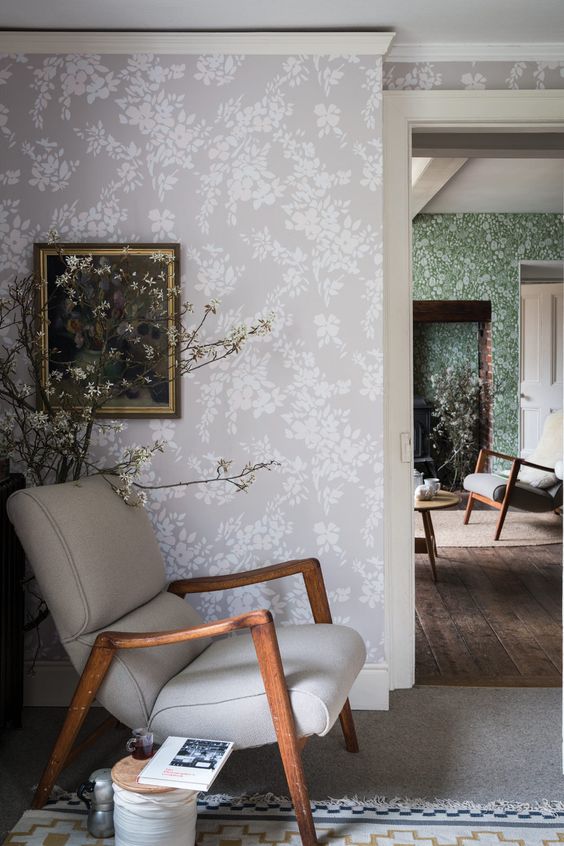 We knew we wanted to go with a warm, neutral wallpaper and Farrow & Ball (who is a participating sponsor of the ORC) has a lot to offer in that area! (Remember this wallpaper I picked for my entry? I still love it almost four years later!) We laid out our top six picks to help us decide which scale and pattern would be best for the room.
Okay, spill the beans. What would you pick here?? I have to admit, I'm most drawn to #1. I keep finding myself loving warmer tones lately – don't you? I am loving taupes and beiges mixed with bright whites and black! SO GOOD. Here's a little board we put together with the Jasmine paper and some other colors we're loving for the room. What do you think of this start? I'm hoping it's a soothing, peaceful space that is NOT AT ALL BORING!! :)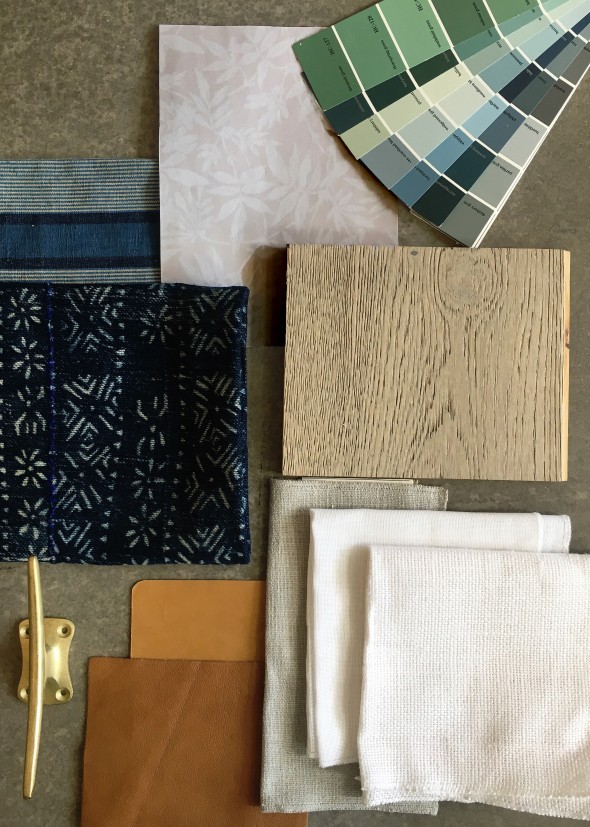 ——————————————–
Don't forget to check in on the progress of the other ORC participants! So many exciting rooms this season!! xo
Boxwood Avenue  //  Coco & Jack  //  Shay Geyer  //  Design Manifest
Dwell with Dignity  //  The Makerista  //  Making it Lovely  //  Dabito
Old Home Love  //  The Painted House  //  Megan Pflug  //  The Pink Pagoda
Erica Reitman  //  Sacramento Street  //  Simply Grove  //  Jill Sorensen
Sugar & Cloth  //  BrittanyMakes  //  Waiting on Martha //  The House that Lars Built