Happy Friday! This felt like a shorter than usual week for us. We left for Las Vegas Market on Sunday and came home reallllllly late on Tuesday, and we've been playing catch up since! Market was incredible. I left feeling inspired and excited to get the Juniper Studio home collection up and running this fall. Our goal is value-driven products that are affordable and unique, and that ship VERY quickly. I think we found some really special pieces that I think will all fit the bill! I hope you saw a sneak peek of some of our picks on my stories. What did you think? What would you like to see more of in the collection? What do you feel is missing in the market today?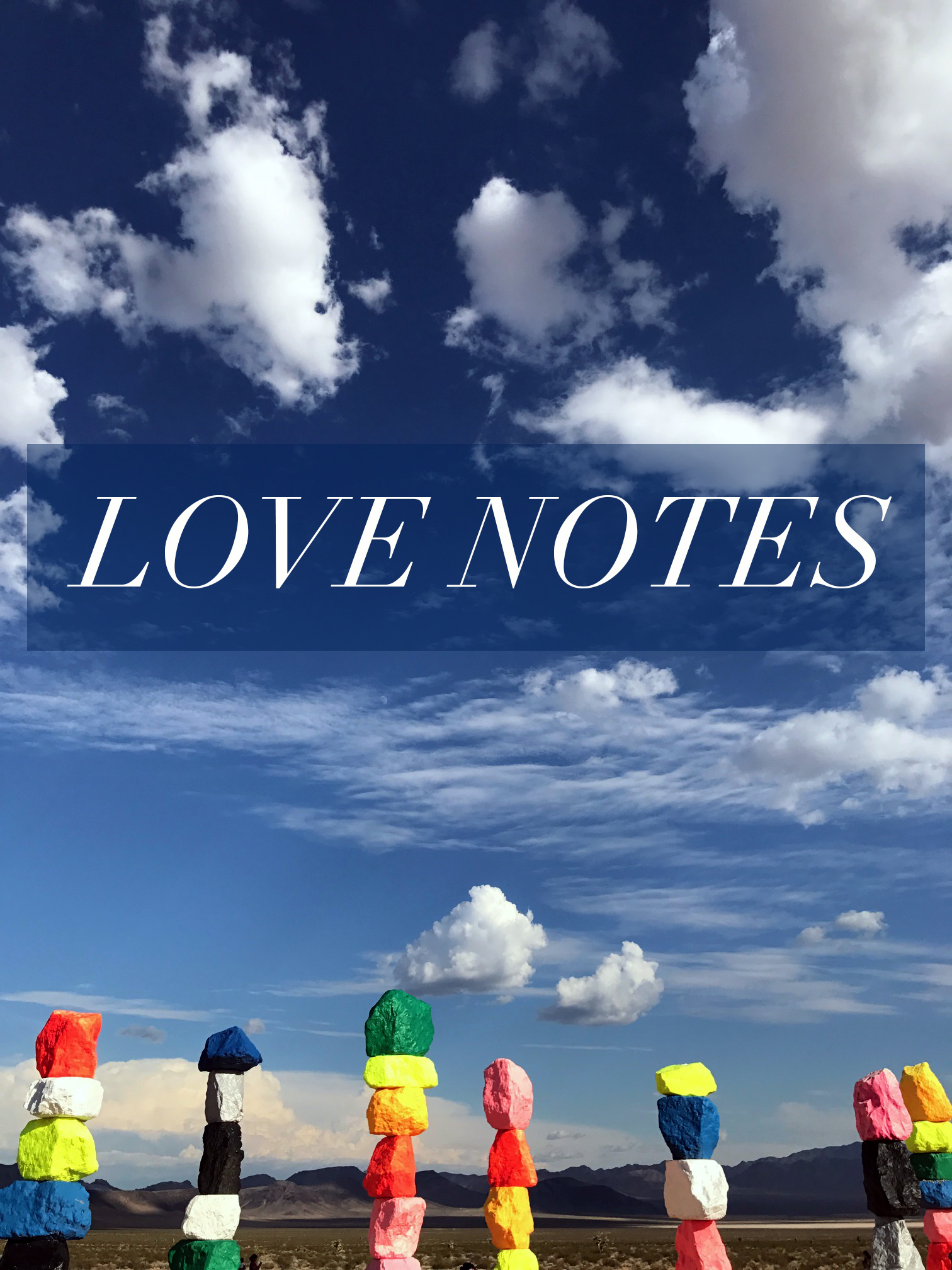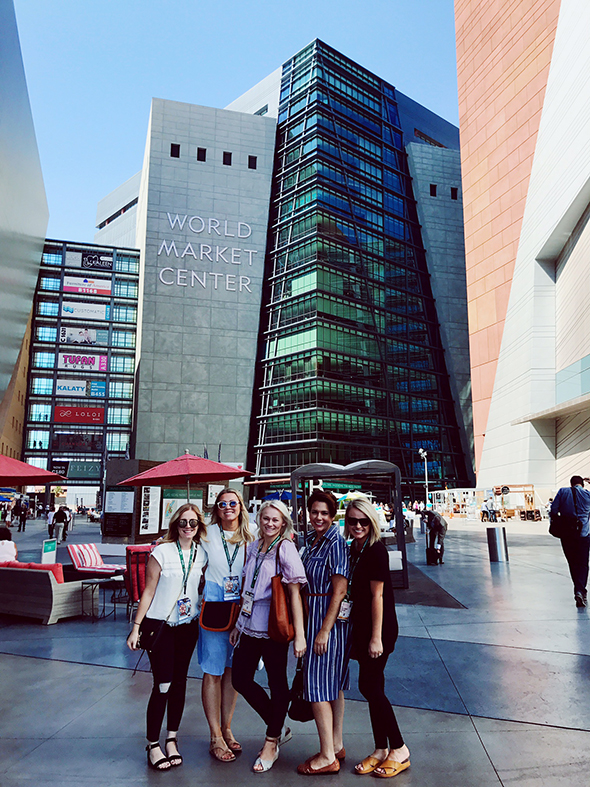 I learned my lesson last time I went to High Point – comfort first when you're covering miles and miles of showrooms! I wore these camel sandals and these Birkenstocks (that are SO comfy, but have skinny straps and thinner soles – love them SO much) and my feet were happy the whole time.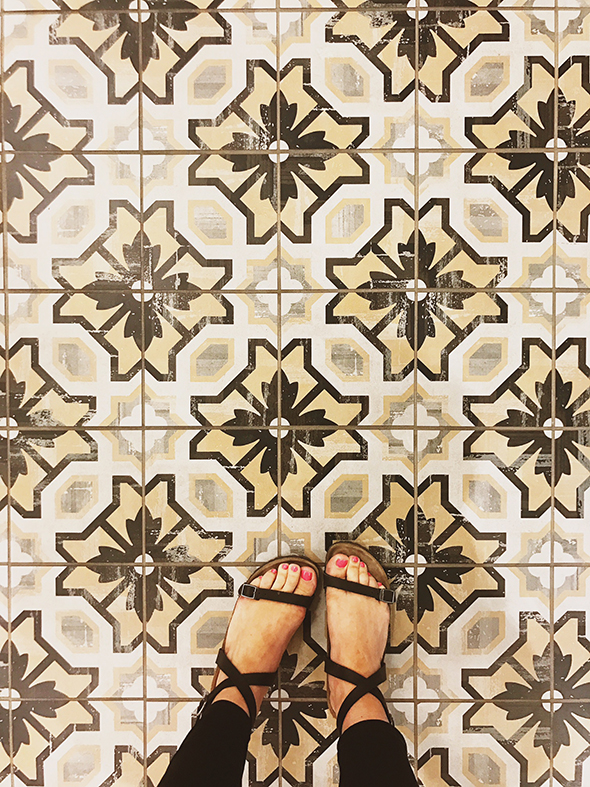 One the way home from Vegas we stopped by the Seven Magic Mountains (top image here!) and we took some photos that might end up in the print shop. I have to admit it was cooler in real life than I expected!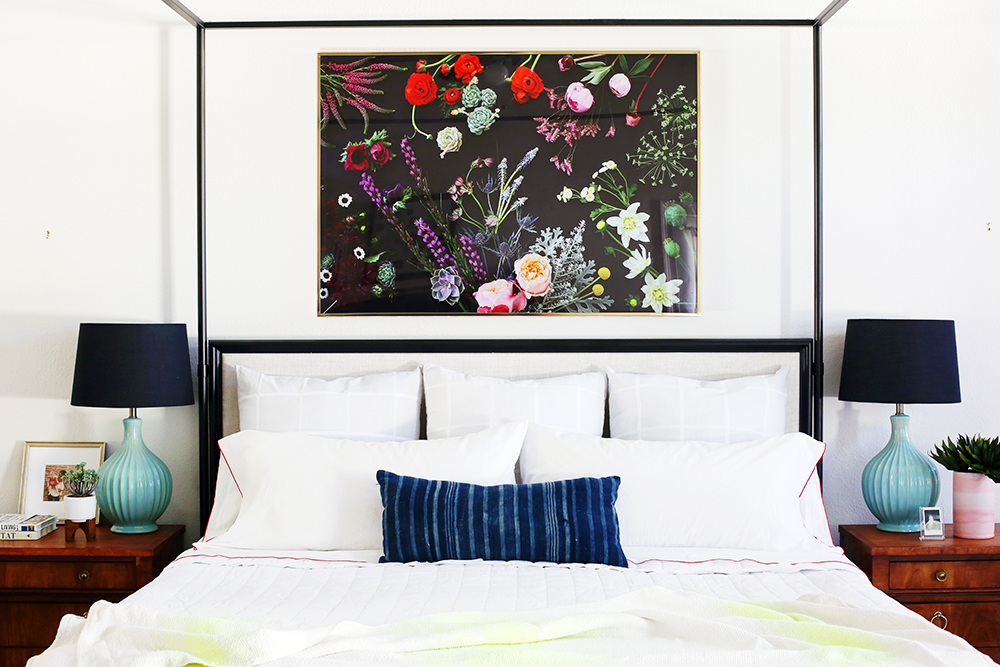 FLORA print  //  Bed  //  Blue lamps  //  Sheets  //  White Linen Quilt  //  Indigo Pillow
Aspen Creek Photo is our go-to place for printing large prints for our projects (like this giant 30×40 print of FLORA). They are having a 30% off sale on all sizes for just this weekend!! Use the code PRINTS30 at checkout. I am ordering a ton of giant prints for the shop. You just can't beat their pricing, especially for the big sizes! With the sale, a 30×40 would be only about $30! INSANE. If you have been thinking about getting an oversized version of your favorite print (like our new best seller I LIKE YOU VERY MUCH), now is the time!! (PS We usually get ours printed in matte or luster finish.)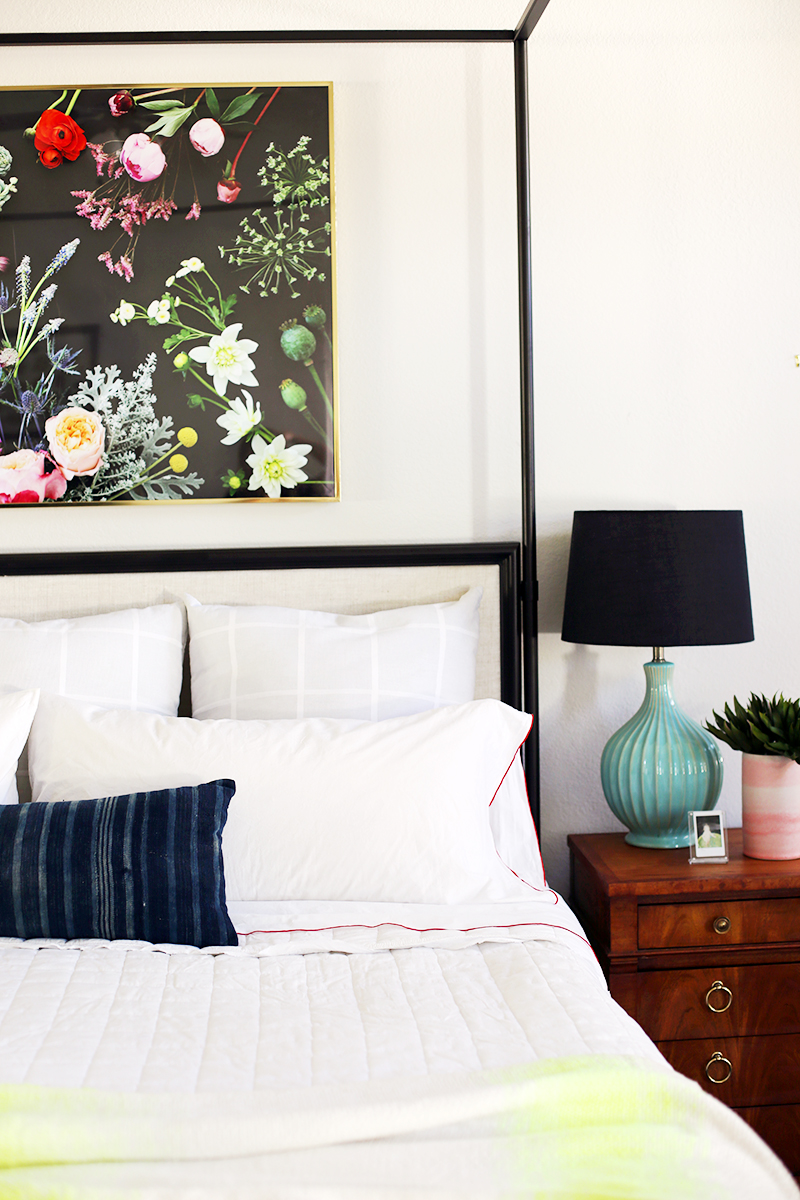 FLORA print  //  Bed  //  Blue lamps  //  Sheets  //  White Linen Quilt  //  Indigo Pillow
Speaking of the print shop, we are retiring four more prints this week to make room for new prints coming next week. I'll be sad to see these pretties leave on Friday night, but out with the old and in with the new!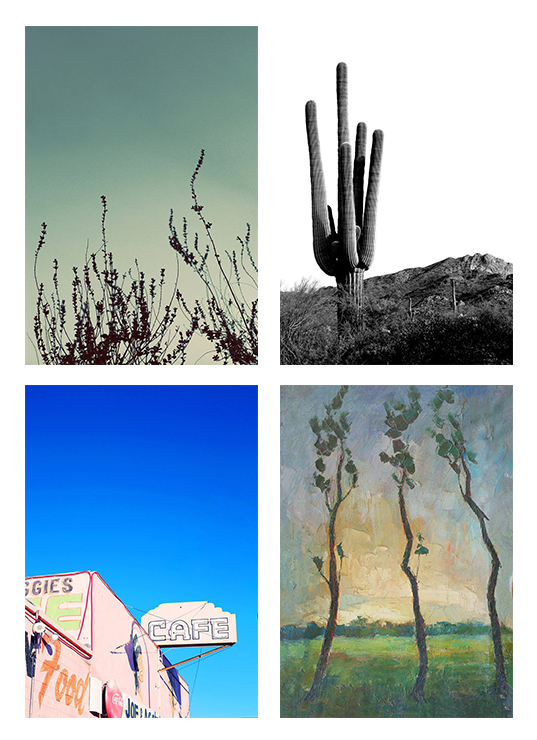 TUMBLEWEED  //  GIANT  //  CAFE  //  TRIO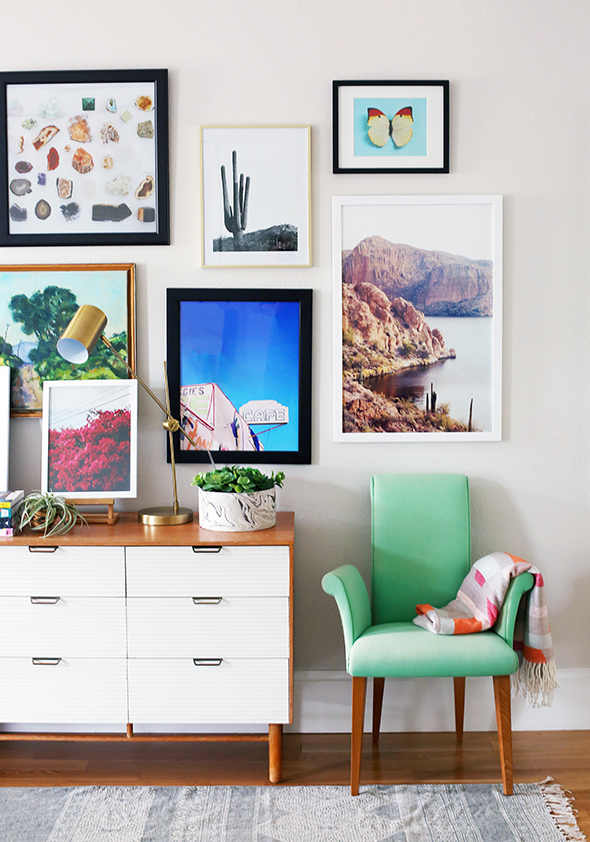 "Back to School" is in full swing around here and it's the perfect time to get your entryways organized! We all know they will become a dumping ground for bags, books, etc. all too soon!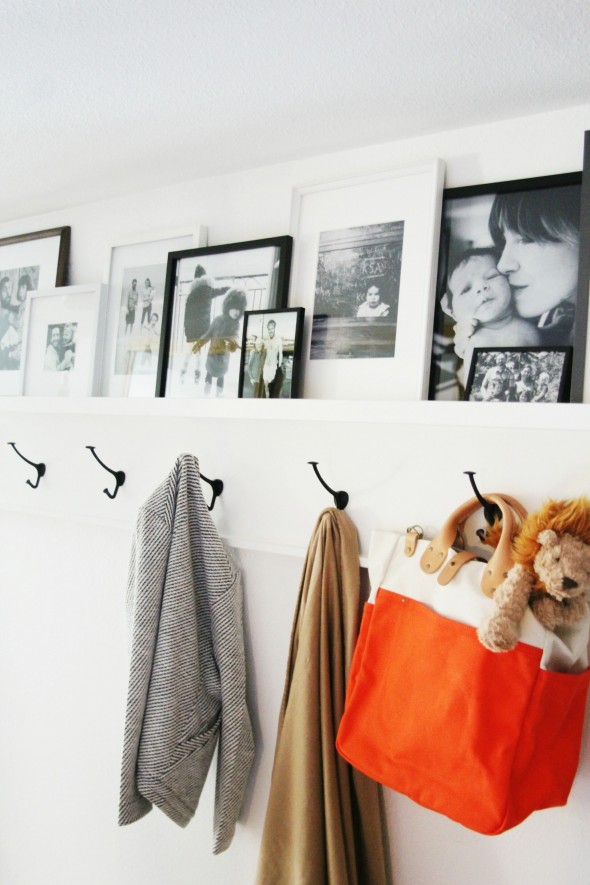 We installed these DIY photo ledges with hooks in Lucy's house last year and I think they are the perfect combo of form and function!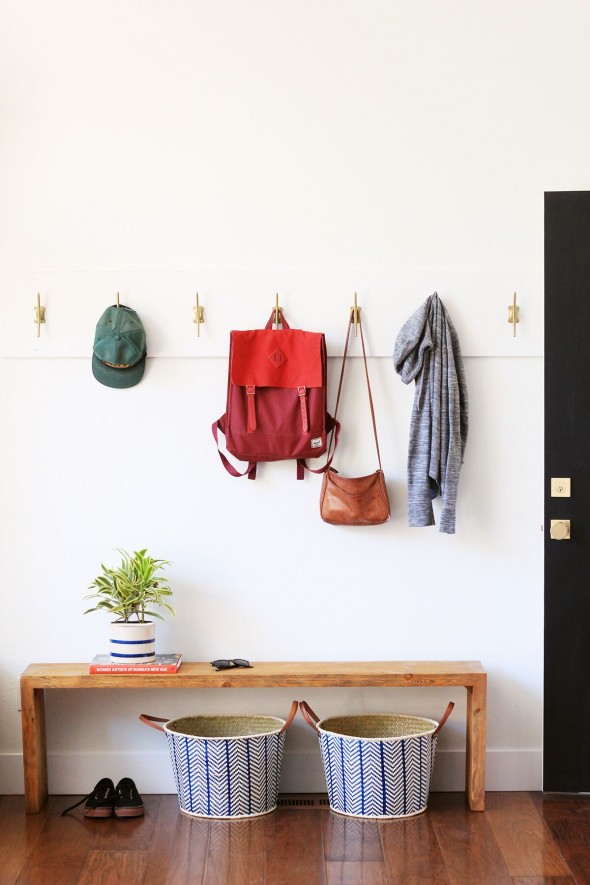 Want to go a more simplistic route? We installed this hook series in a cabin project last summer. It couldn't have been easier. Just a primed pine board from the hardware store and a series of these brass hooks! DONE!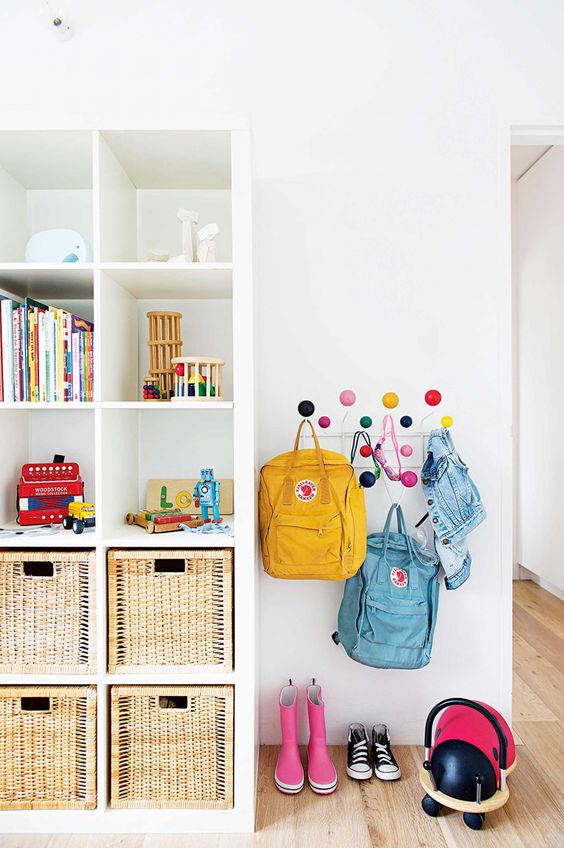 Here are a few hooks we've been loving and a round up of actually-cute back packs and lunch bags for those of you sending your kiddos back to school next week like I am!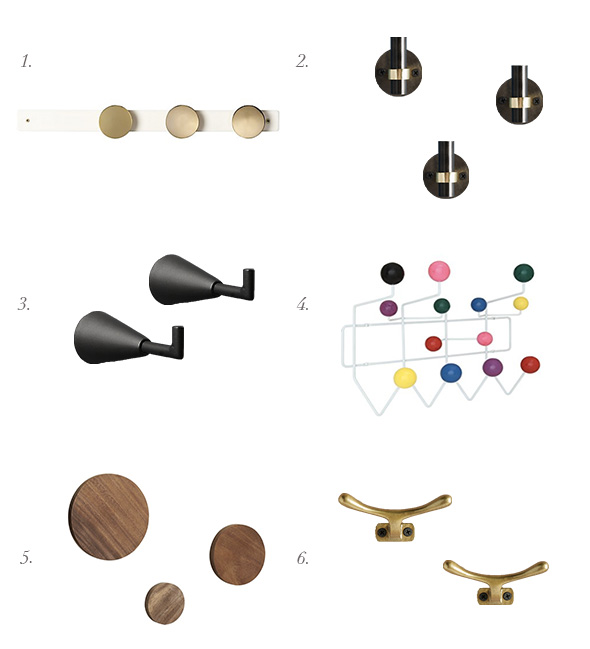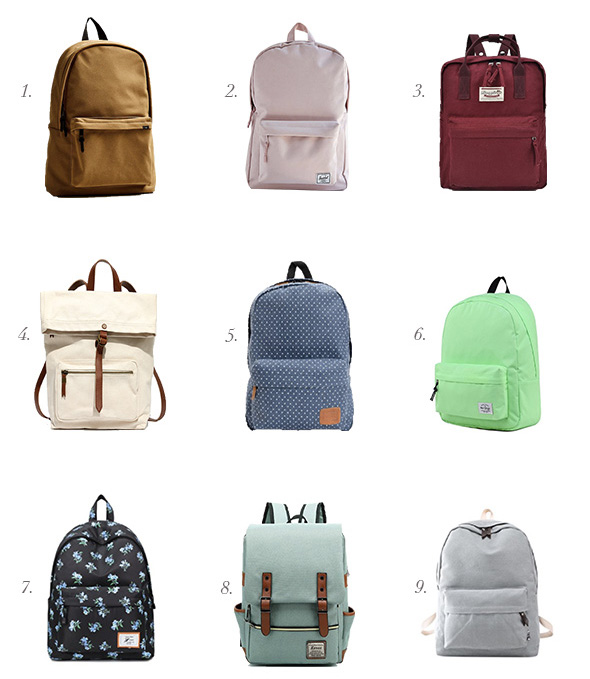 1  //  2  //  3  //  4  //  5  //  6  //  7  //  8  //  9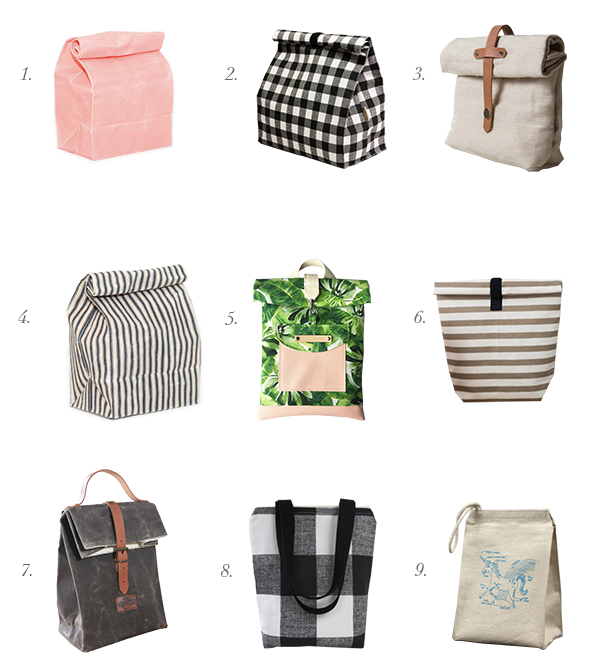 1  //  2  //  3  //  4  //  5  //  6  //  7  //  8  //  9

And finally, did you see Joanna posted a tour of her new apartment? This was the third apartment she has invited me to help her decorate and it was amazing to be a part of each! It was fun to find the right places for old pieces and to source a few new items that fit in with the old furniture and art we both love so much. Check out her post for all the beautiful images!