Like I mentioned in yesterday's post, we're going with a modern Spanish look with the Gentry Project, which means there will most definitely be a healthy dose of patterned tile!  I love that patterned tile brings instant personality into a home. We are working to finalize selections this week for two different patterns (one for the kitchen backsplash around the range and one for the master bathroom) that are unique but play well together. Trust me when I say we have searched to the ends of the earth and the internet for patterned tile (cement, ceramic and porcelain alike!) that is both on the affordable side and has that effortless California cool vibe and colors.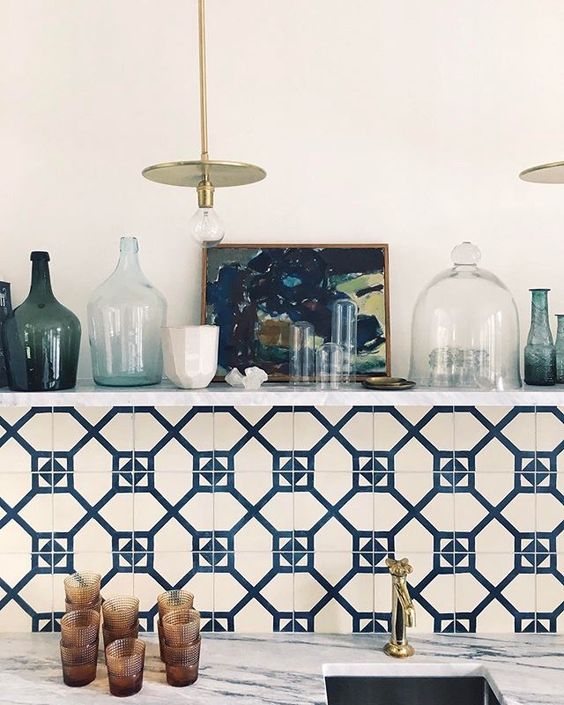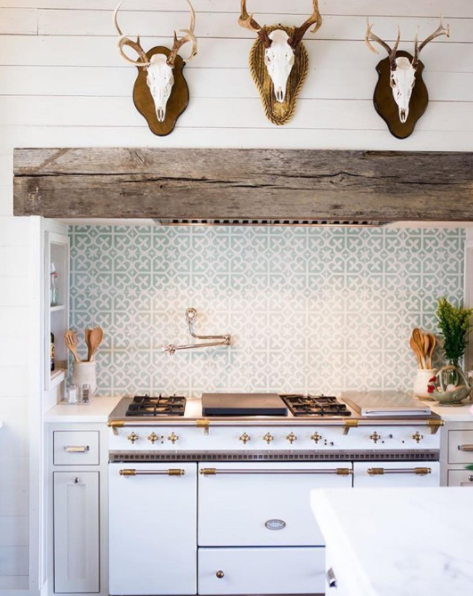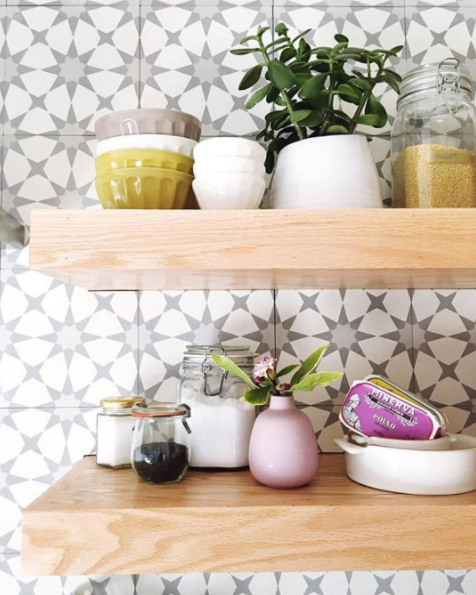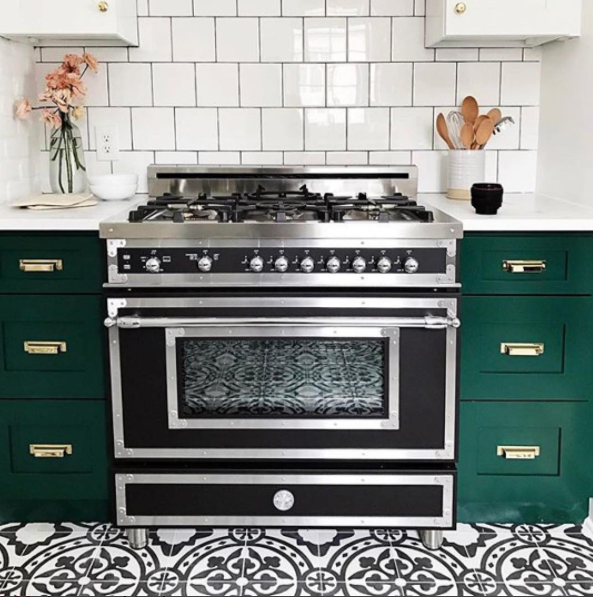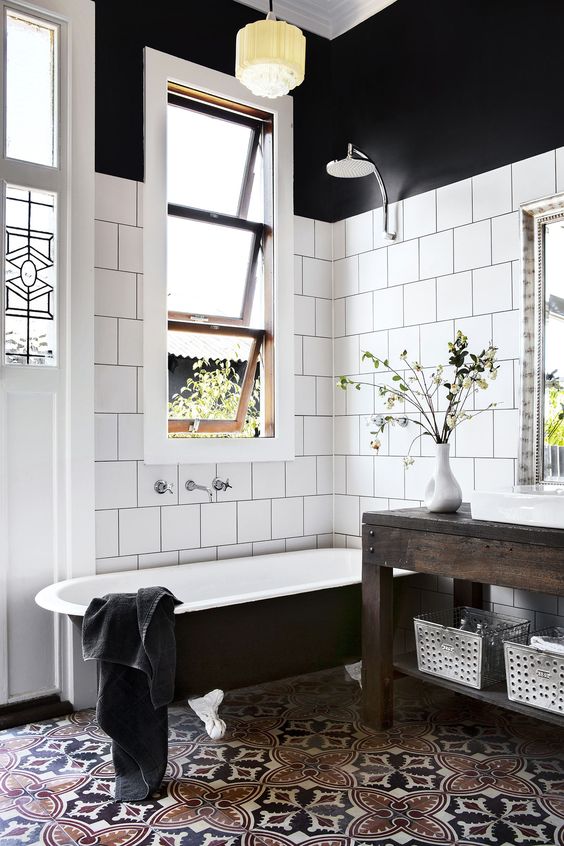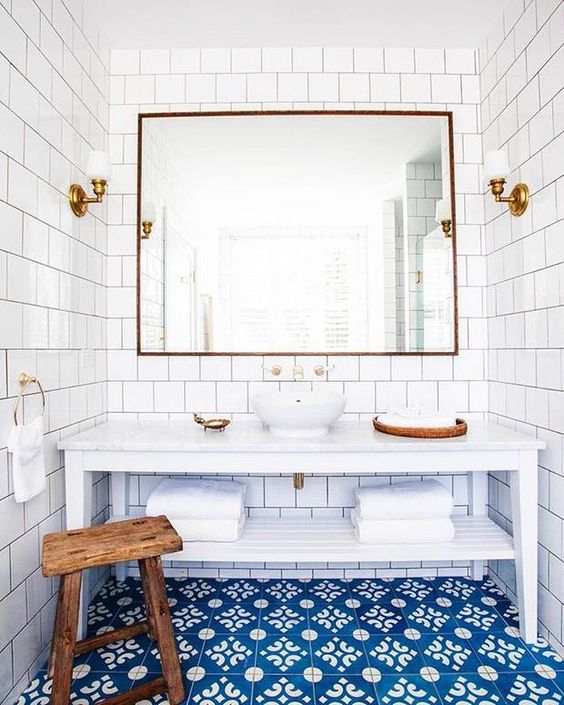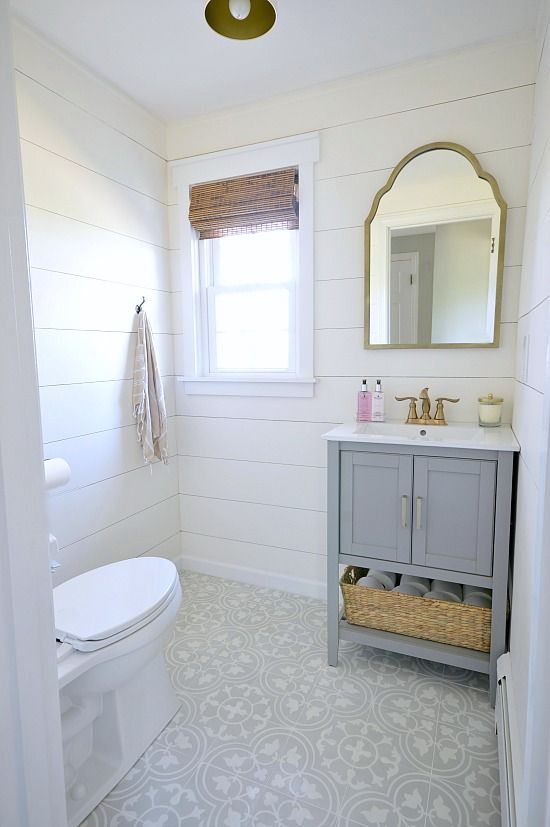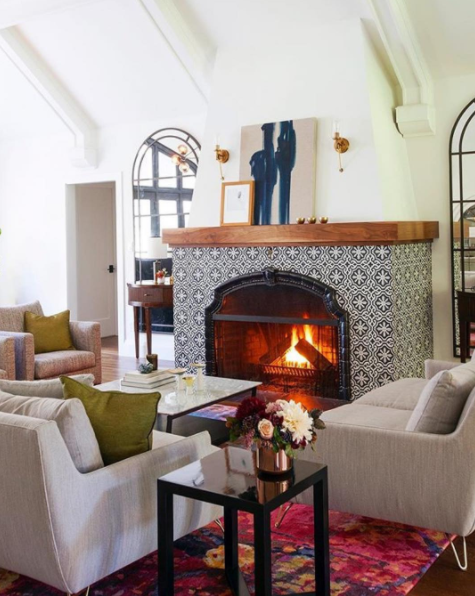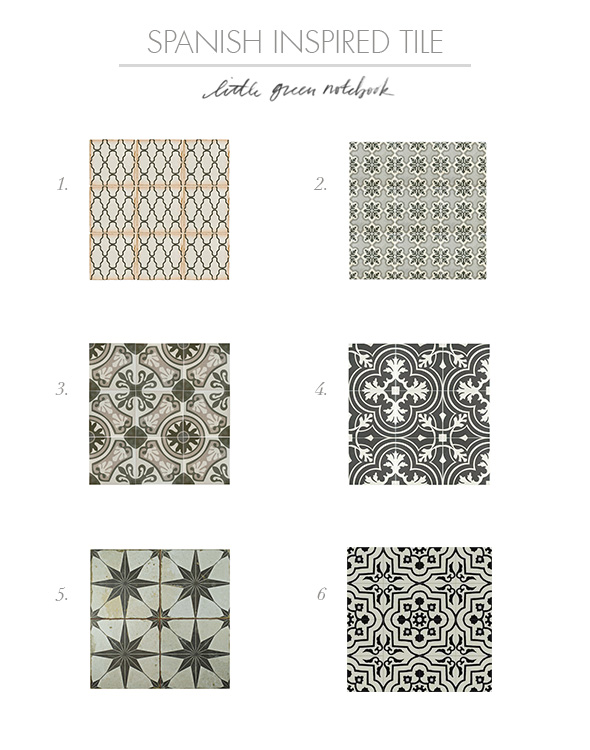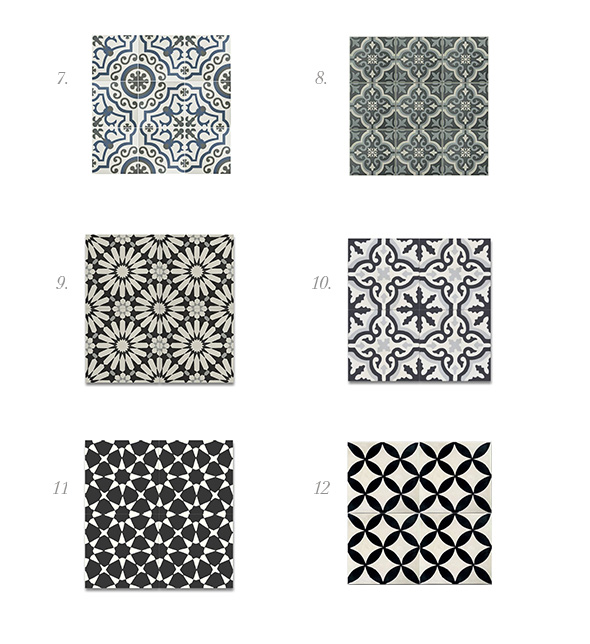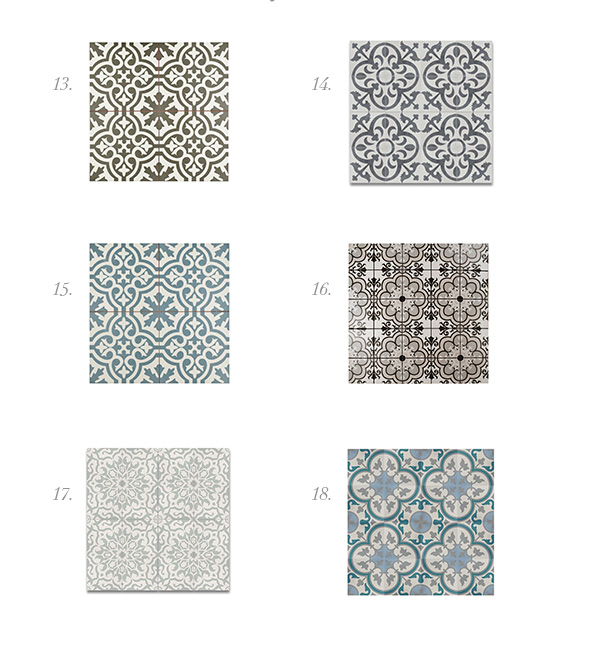 13  //  14  //  15  //  16  //  17  //  18

What would you pick for Gentry? The contractor needs our selections tomorrow so we'll be pouring over samples today. Stay tuned for our selections!