Just a little PSA today for my fellow New Yorkers: JEM Fabrics, one of my very favorite sources for super affordable velvets and trim (where I bought this trim), is closing its doors this month. :( I'm so, so bummed for the very nice people that run the store (and also for myself).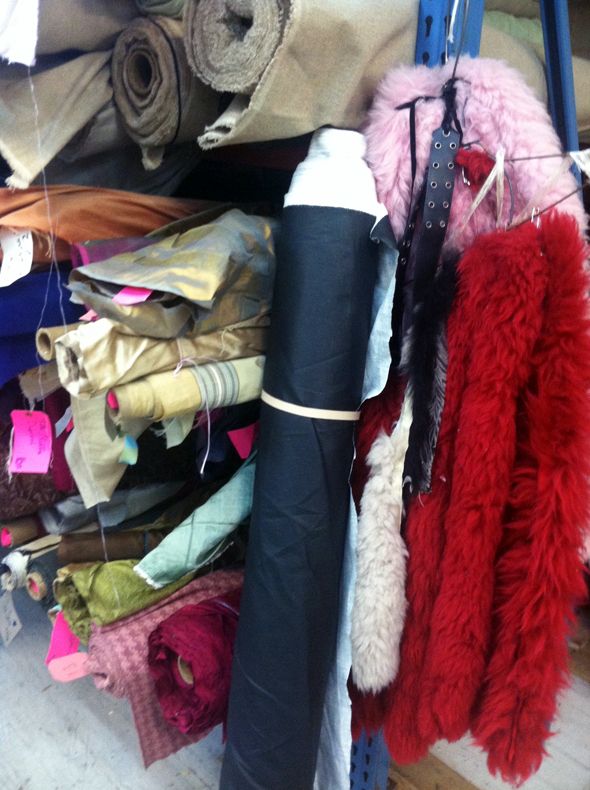 For the next two weeks they are selling everything at a deep discount, including furniture they had downstairs in the upholstery section. I stopped by yesterday and bought five yards of this laminated black linen (above) for a dining chair project and I also ended up buying this vintage tufted sofa for $100.
I don't need it, but it's comfy, and I've never been known to turn down a good piece of tufted furniture. I'm thinking it'd be pretty amazing reupholstered in a distressed black leather (I spied something perfect at my new leather source). In the end, it might look a little something like this Dwell Studio Chester sofa.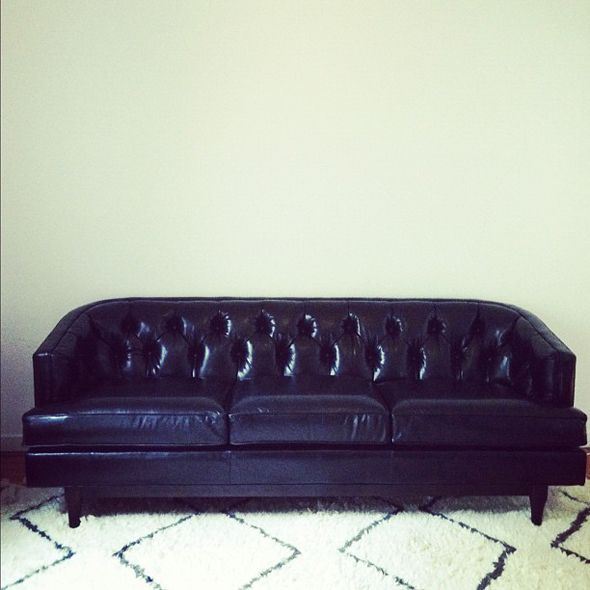 I passed on this gorgeous down-filled Baker camelback, which I'm regretting a bit. One of you should snag it though (also $100).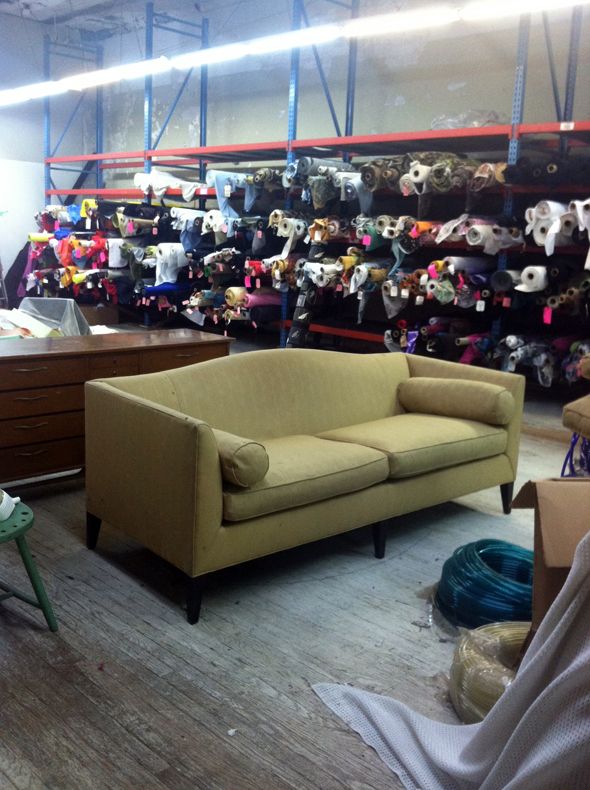 I did end up buying 15 yards of this gorgeous deep blue-green-gray mohair to reupholster my
LEE roll-arm sofa
. So, so excited for that to happen.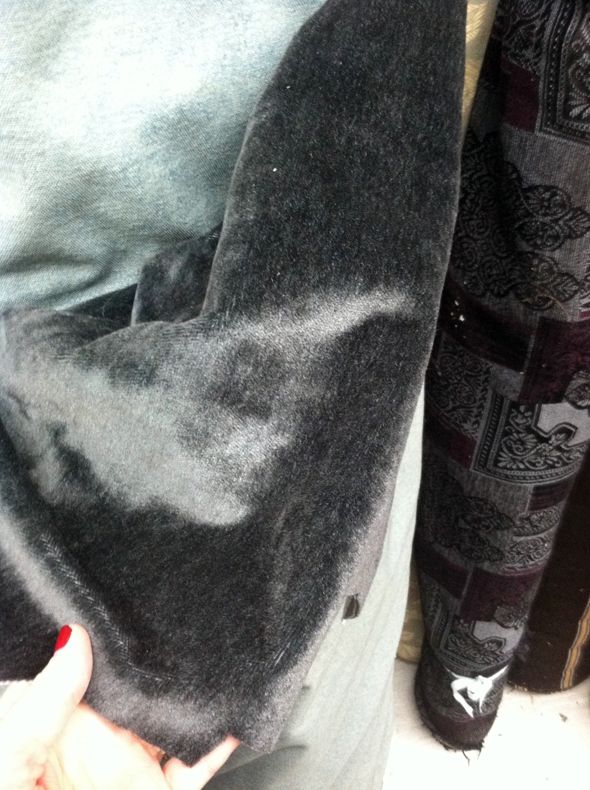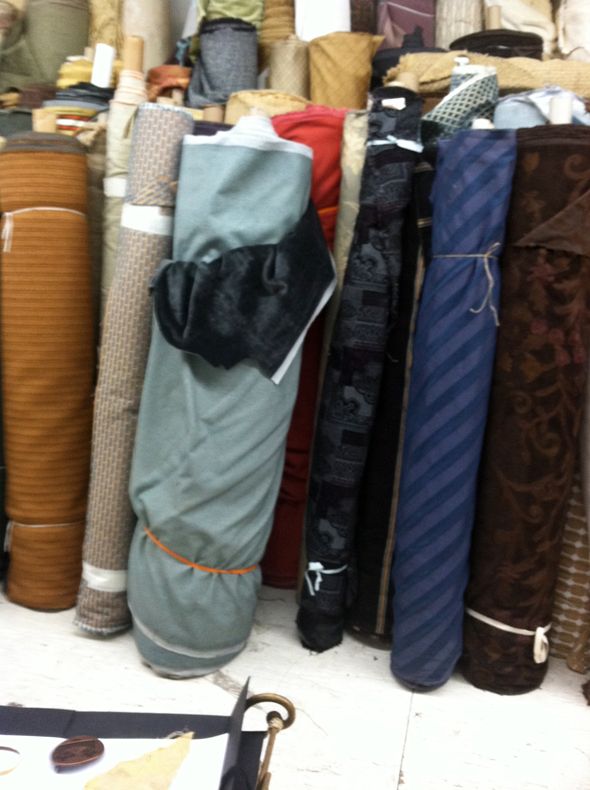 And now that my beloved JEM is going away, I'm feeling sadly short on affordable, interesting velvet sources. New Yorkers, am I missing out on any great places? Mood sometimes hooks me up, but all the other fabric stores in the garment district have left me empty-handed in the past when it comes to velvets. Trade fabrics are great, but sometimes there's just nothing like the hunt for something really one-of-a-kind feeling, you know?
RIP, JEM. I'll miss you and your cool, worn painted plywood floors.