Happy Friday!! What are you guys up to this weekend? We are going to two birthday parties and a couple museums with friends, so I broke in a new pair of shoes to wear and thought I would share my technique. I've seen similar ideas other places online – it's such a good one!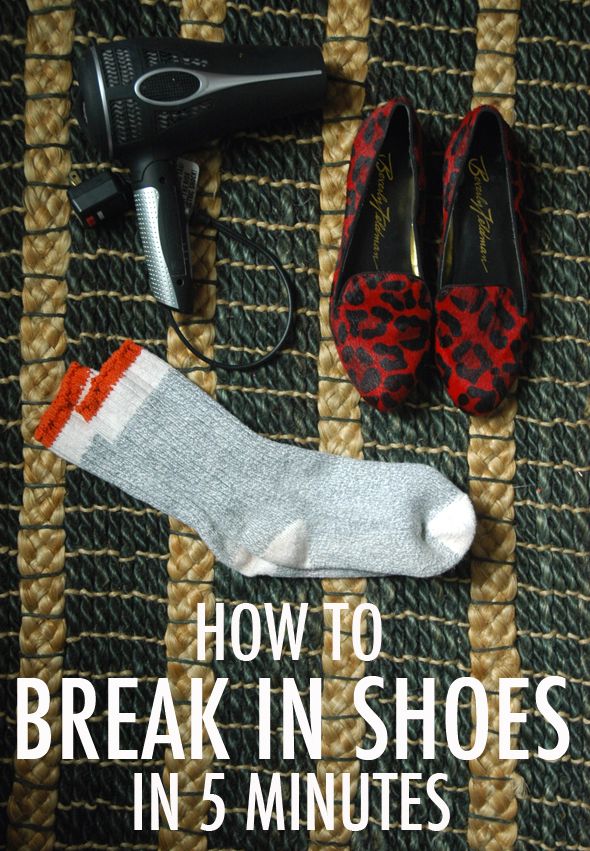 You know how when you try on a pair of shoes in your size that fit, but you just know that they'll definitely give you blisters for the first couple of wears? Shoes like that can be risky purchases, especially when you live in a walking city like NYC.
I found these red leopard loafers at Century 21 a couple weeks ago. They fit, but they were stiff and they rubbed bad around my ankles. I still bought them though because I knew I could make them comfortable in just a couple minutes.
The basic idea is to wear a pair of really thick socks (I borrowed some from Michael) and then just heat up the shoes with a blow dryer for a couple of minutes. I always get the best results if I'm standing in the shoes while heating them up.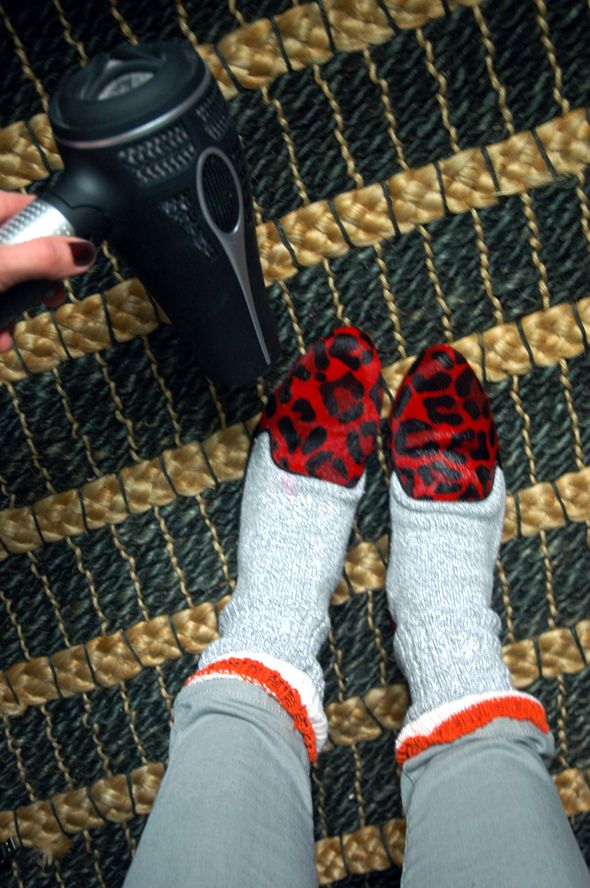 Then let the shoes cool down with the socks still on. After just a couple minutes of heating and cooling, the formally tight shoes will fit like a glove. Promise! Works every time. :)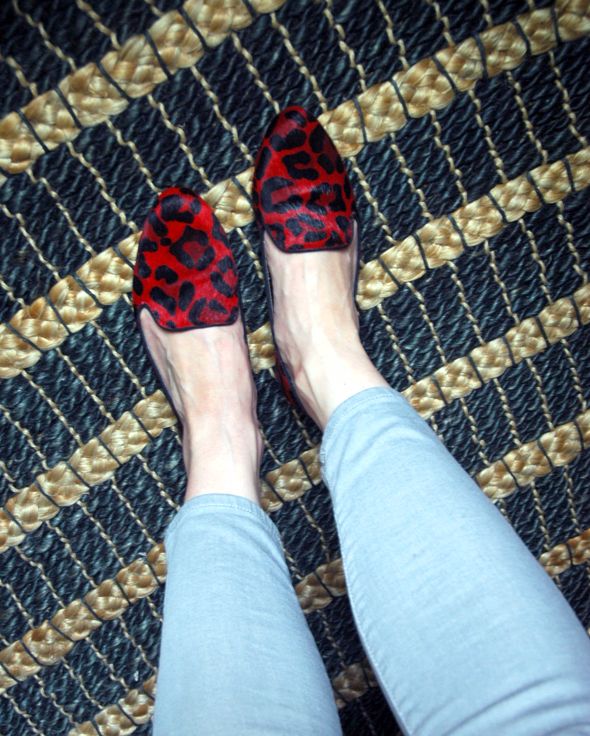 Happy weekend, friends! Hope it's a good one, full of formerly-tight-now-comfortable, pretty shoes. :) xo