It's a terrible feeling – getting through the madness of the holidays and realizing you have to find a place for all of the new 'stuff'!! The new year is a great time to go through closets, channel your inner Marie Kondo and GET ORGANIZED!
Baskets are obviously great for organizing and hiding loose items, but they also add so much texture and warmth to a room! I love placing baskets next to a sofa, under a console table, or even just in the corner of a room.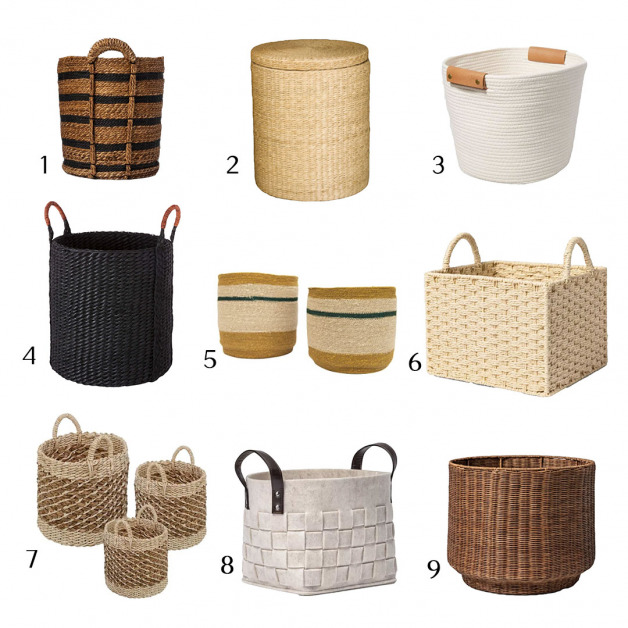 1 // 2 // 3 // 4 // 5 // 6 // 7 // 8 // 9
If you're in need of a lot of extra storage space, bringing in a larger piece of furniture is a great solution. I prefer something with solid doors so if things get a little unorganized, it's easier to hide the mess! If you are opting for open shelves or glass doors, this is a great place to bring in some of those baskets. I love using small plastic storage containers (we'll get to those in a minute) to keep things semi-organized inside the cabinet shelves and drawers as well.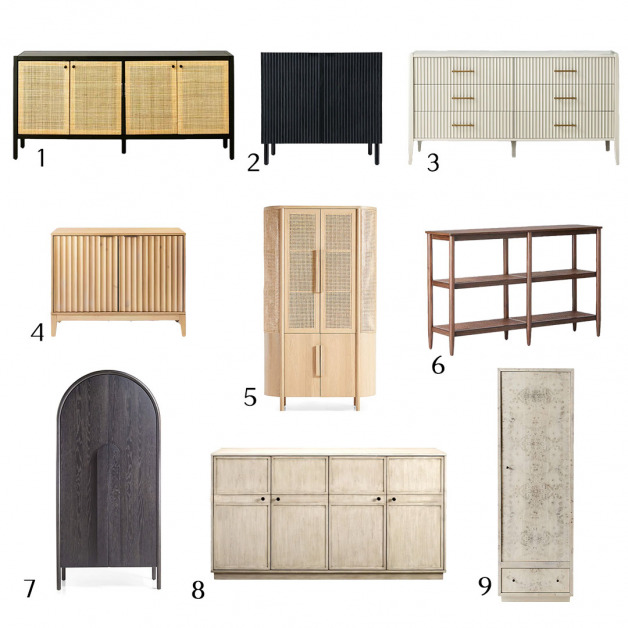 1 // 2 // 3 // 4 // 5 // 6 // 7 // 8 // 9
Storage ottomans and benches are the perfect in between size when you're needing more space than a basket can provide, but you don't have the square footage for a large piece of furniture. These are another great place to store spare blankets, kids toys, and the benches are great for shoes! #3 here is calling my name!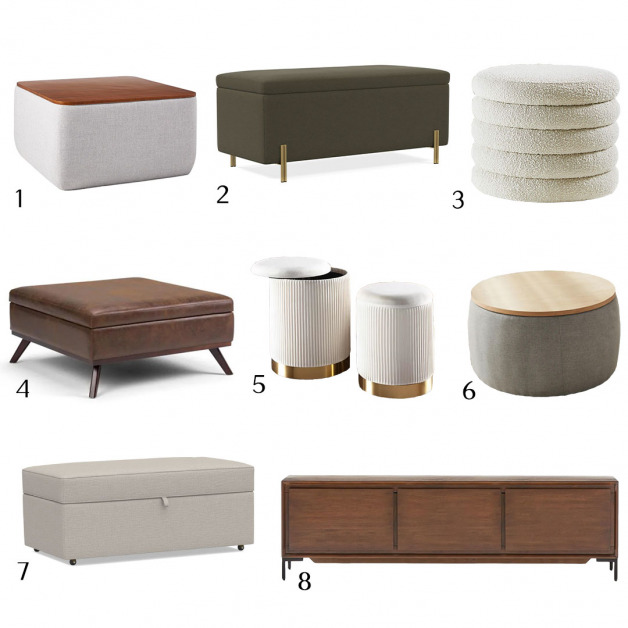 1 // 2 // 3 // 4 // 5 // 6 // 7 // 8
Kids storage is pretty daunting, because no matter how organized it starts out, things get messy pretty quick. I usually opt for large baskets and bins to make clean up easier and more manageable for smaller hands.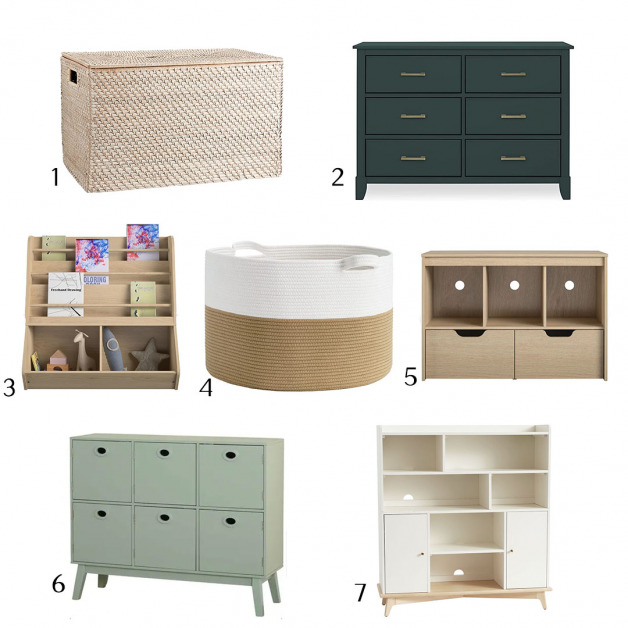 1 // 2 // 3 // 4 // 5 // 6 // 7
Last but not least, I'm going to call this category hidden storage. These are the bins and containers that are more for organization inside of a storage space. I still like to choose containers that are pretty or interesting to look at, because it really will keep you more motivated to stay organized! Under-the-bed storage is one of my favorites if you have the room. It is so great for seasonal items, extra shoes, even spare linens!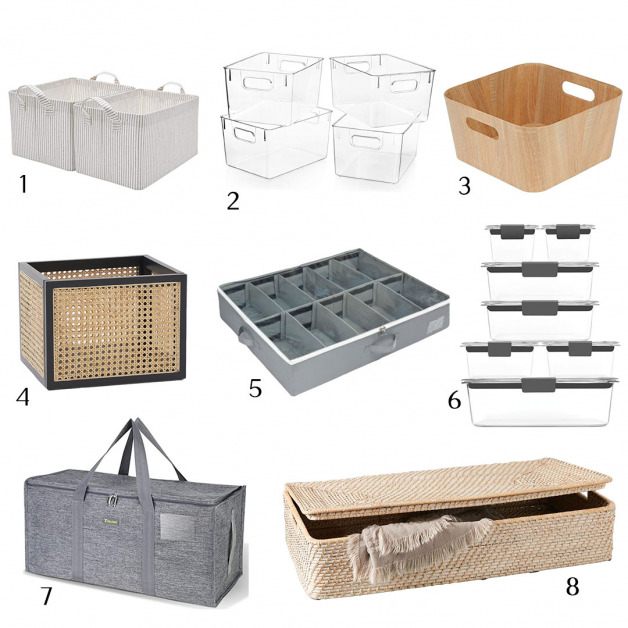 1 // 2 // 3 // 4 // 5 // 6 // 7 // 8
Here's to well organized homes in 2022, where everything has a place!