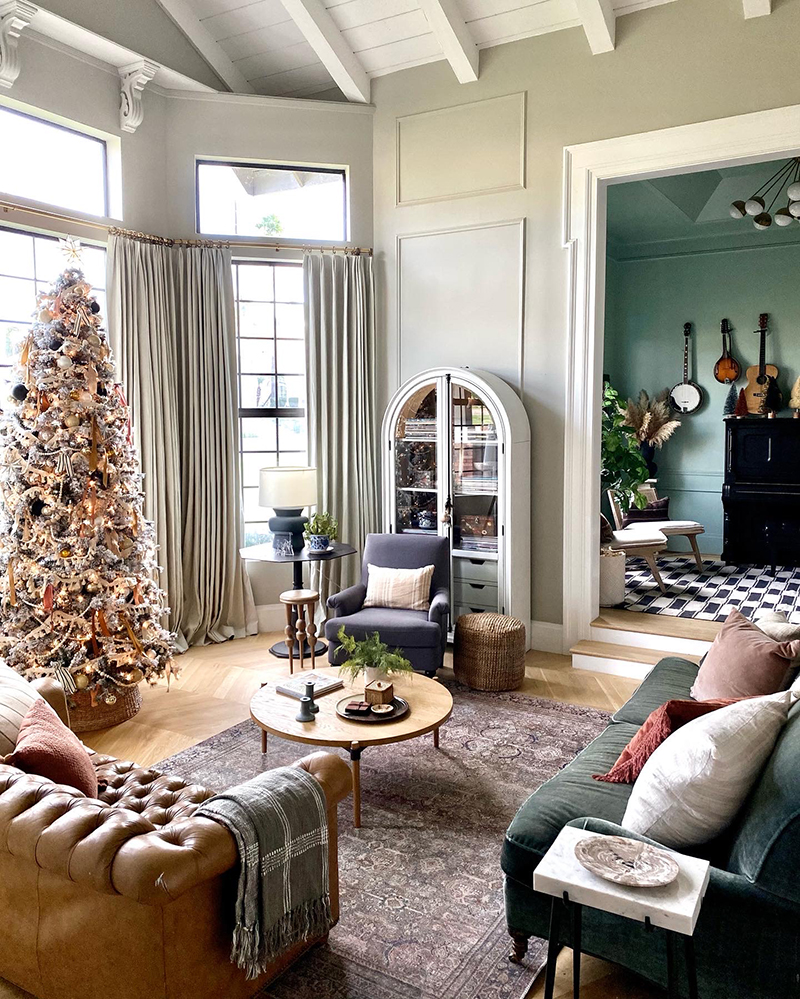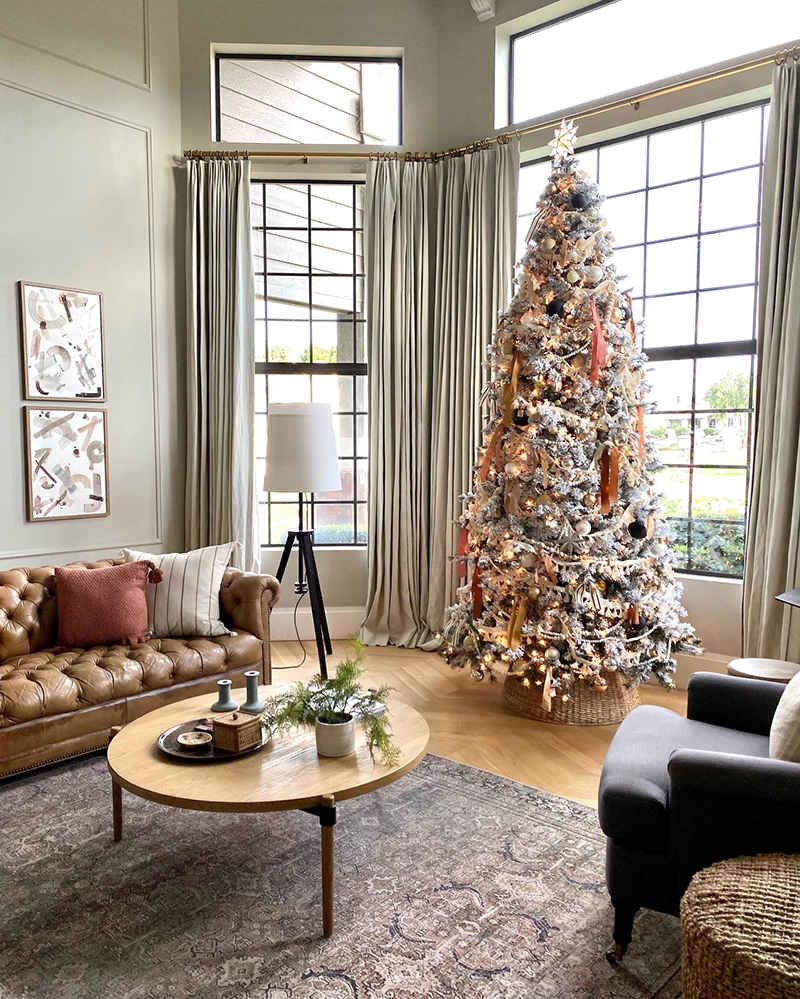 We usually put our tree up in our living room, but this year I felt like mixing it up! We moved some furniture around and put the tree up in our front room window. I love how it looks from the street! Don't you love seeing neighbors' trees all lit up in their windows?!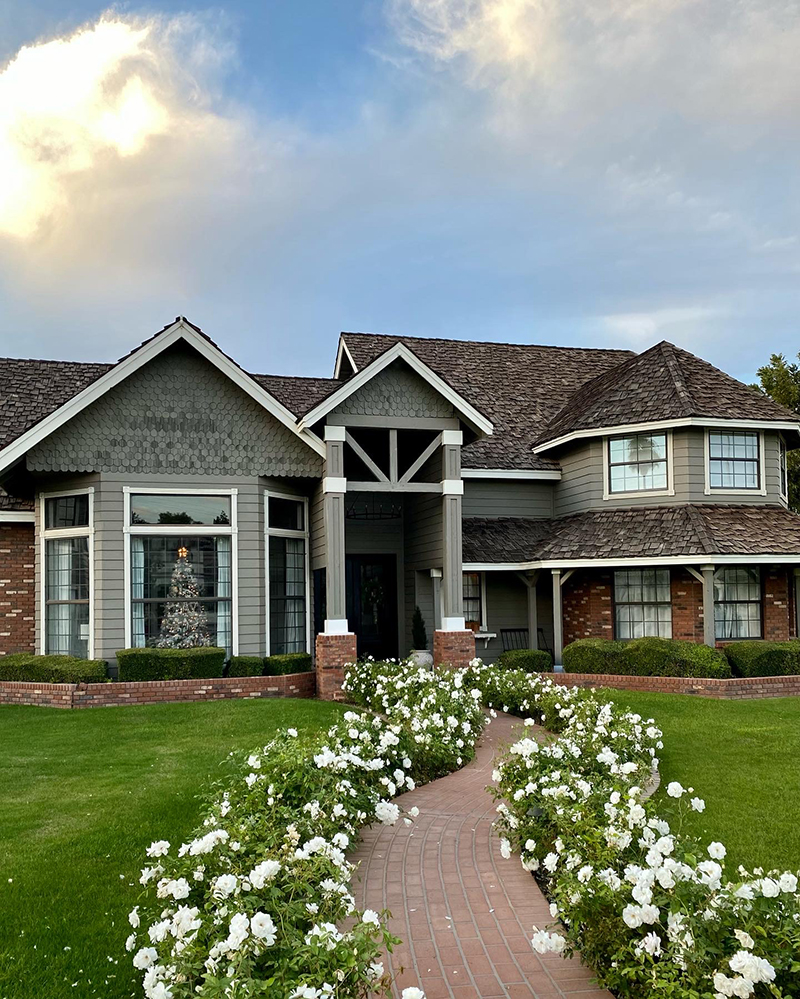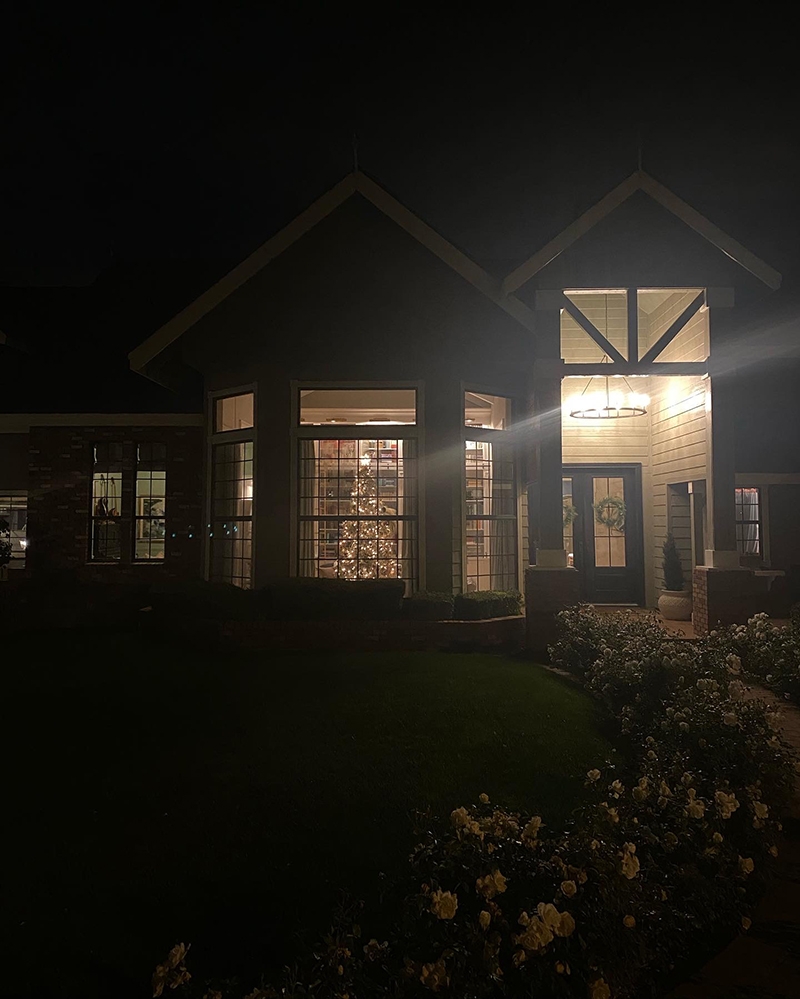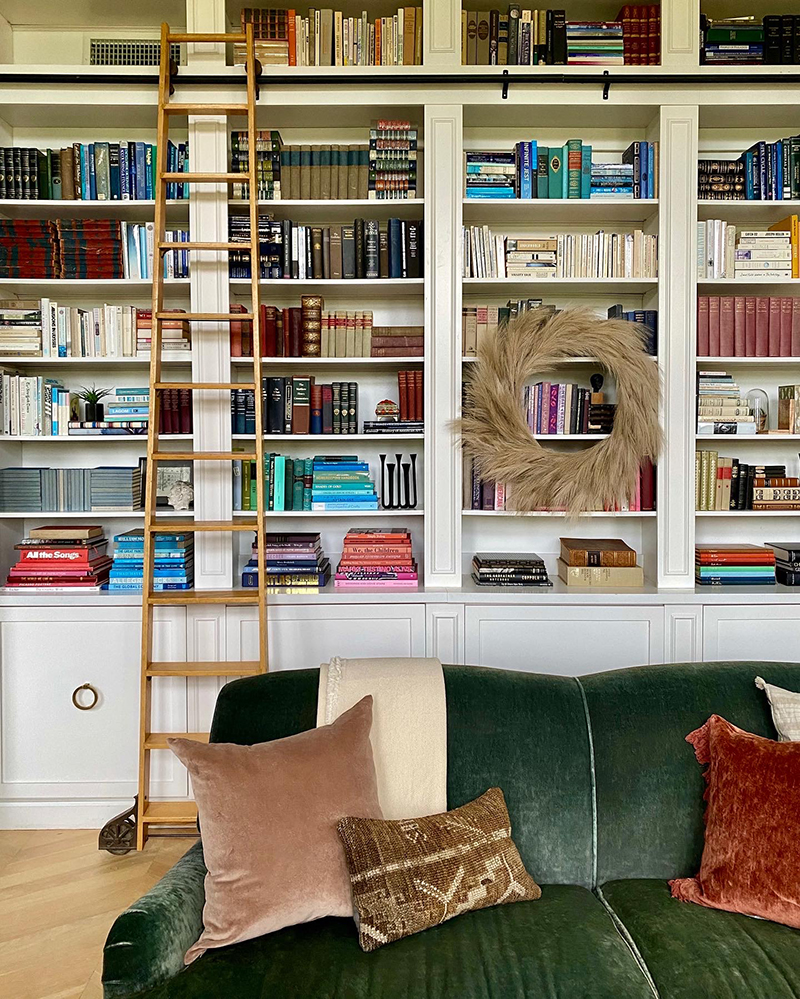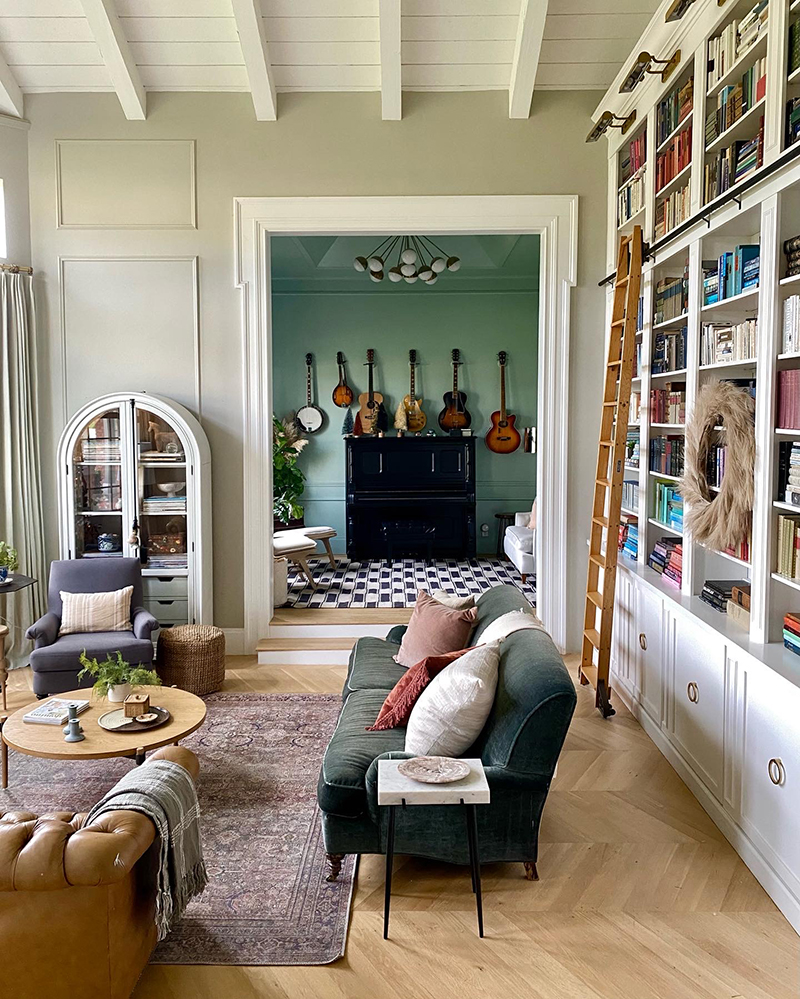 Here are my steps for decorating a pre-lit tree:
Cotton tassels – I use about a yard per foot of tree!
Wood bead garlands – Again about one strand per foot of tree.
I prefer tree collars over skirts!
I like to add black ornaments into my mix of new and antique ornaments. I stick with neutral colors here mostly!
I tie one foot lengths of cut ribbons all around my tree for texture and color.
Little brass bells finish off the look!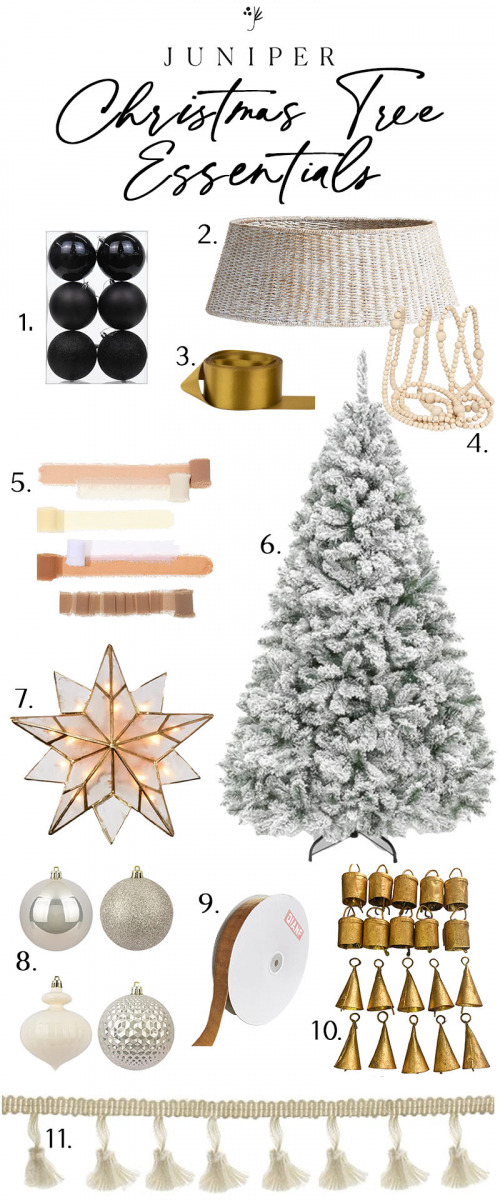 1 // 2 // 3 // 4 // 5 // 6 // 7 // 8 // 9 // 10 // 11