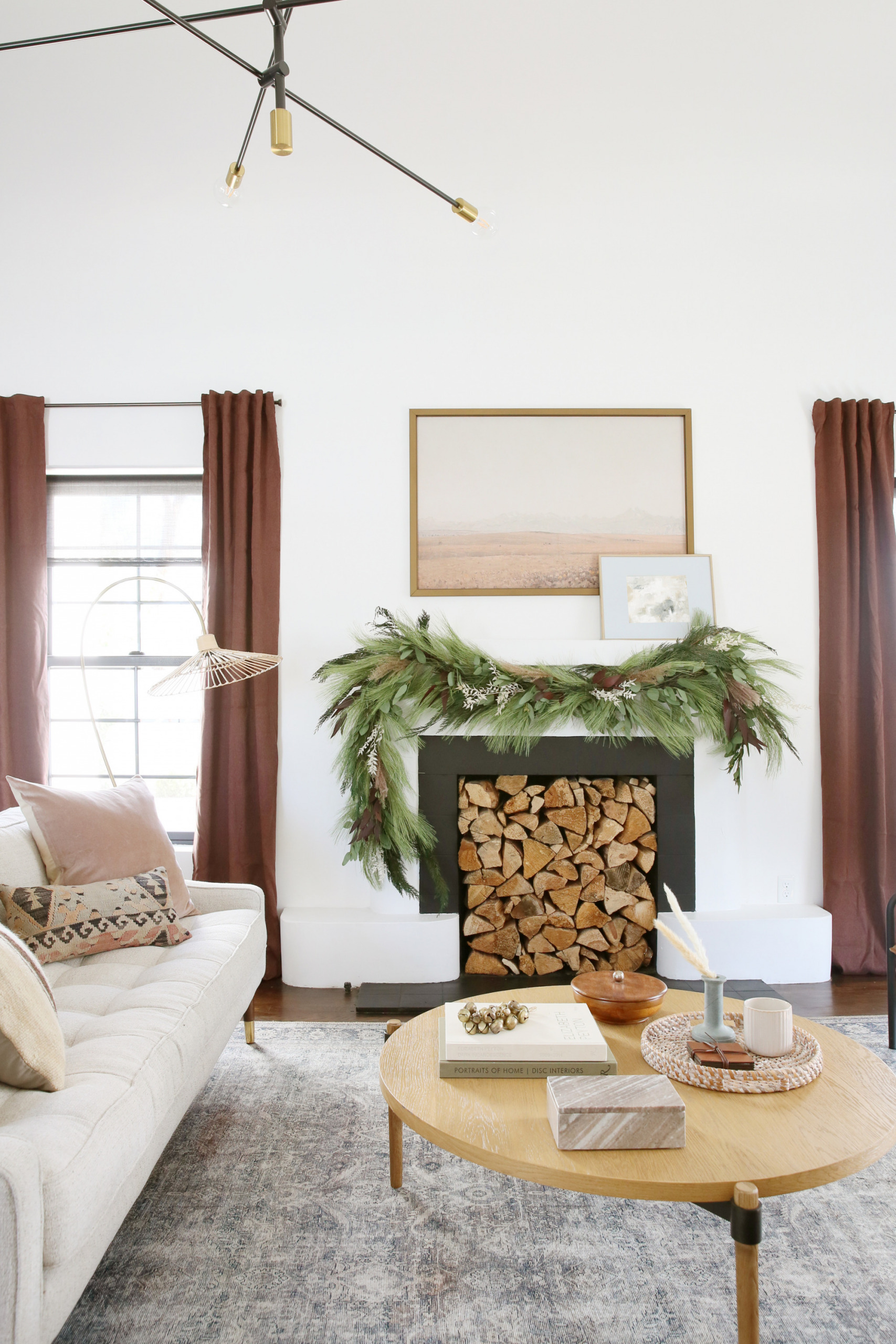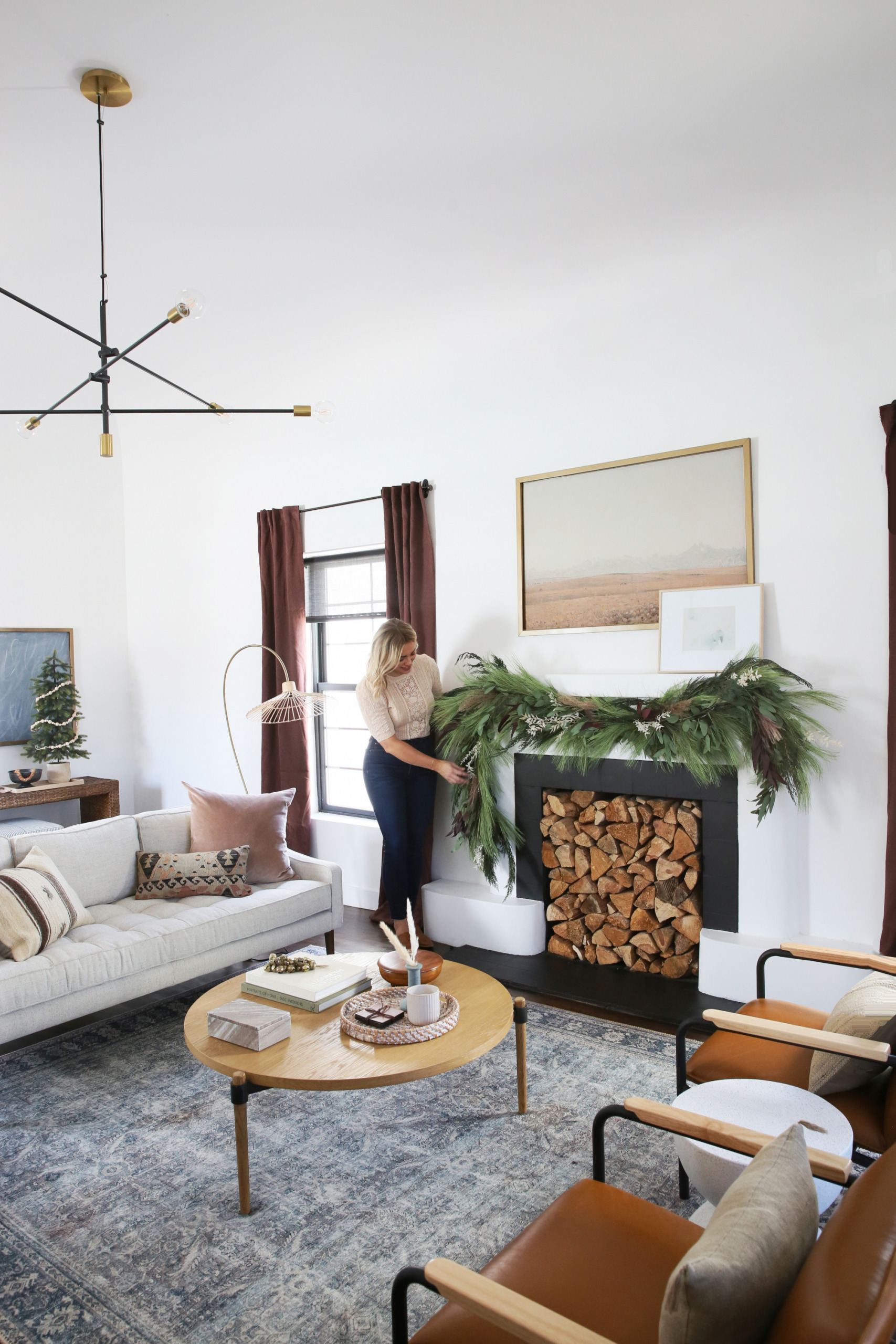 Step 1: Estimate your needed garland length. I went with a 9′ total length swooping and asymmetrical garland for this fireplace mantle!
Step 2: Join two lengths of faux cedar or pine garlands using short lengths of floral wire. Layer in faux eucalyptus garlands and preserved cedar boughs for color and depth.
Step 3: Hang clear Command hooks on your mantle. I placed two hooks high in the corners and one lower in the center. Hang your base garland on the hooks.
Step 4: Tuck in stems of preserved flowers, leaves or feathers. Anything pretty that coordinates with the tones of your space! No need to secure these with wire. Just remember, even with an asymmetrical garland, use the center point of the mantle as a focal point. Starting at the middle, place the stems so they fall away from the center, just like curling your hair!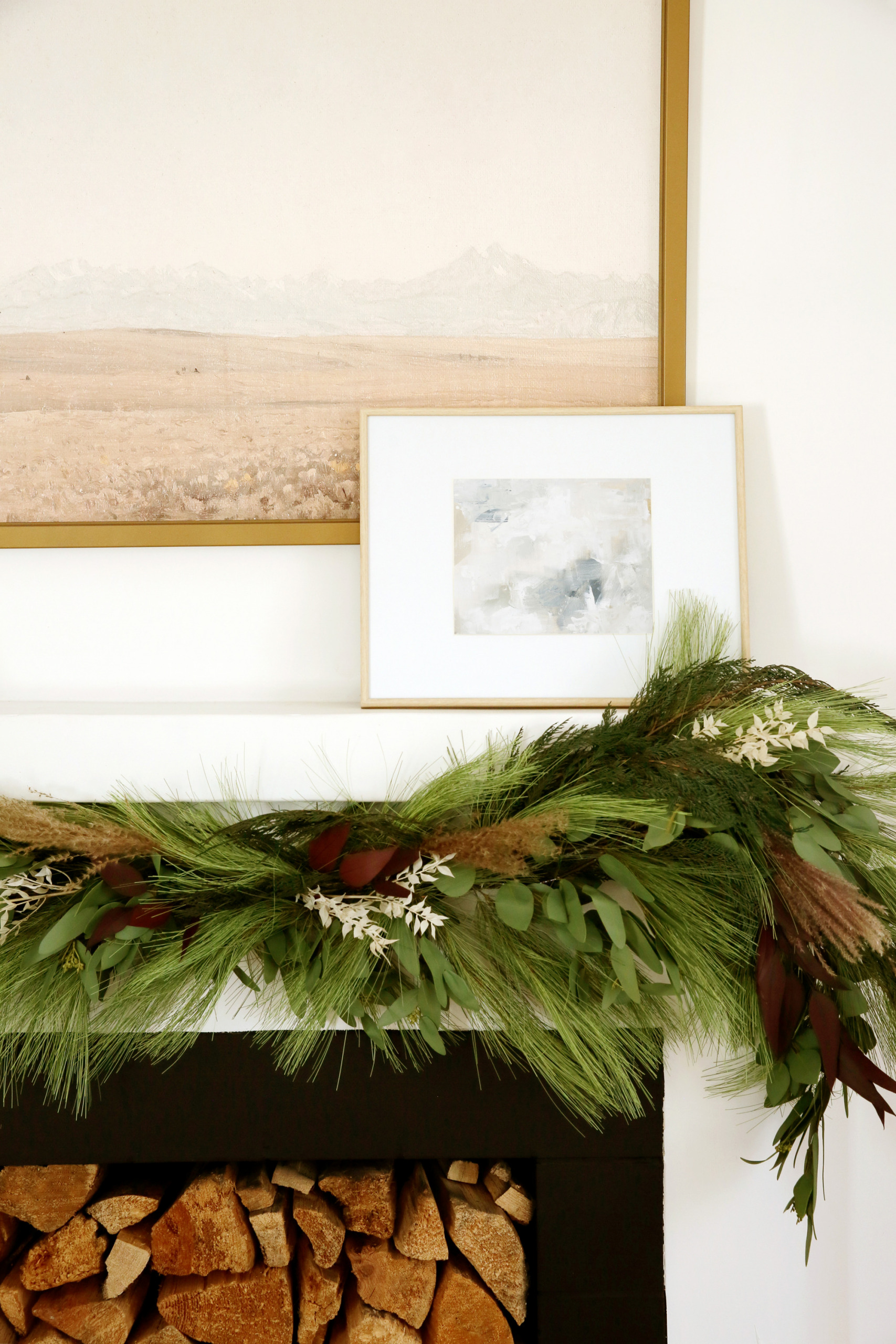 And that's it! A semi-custom garland that you can use year after year, 100% made for your home!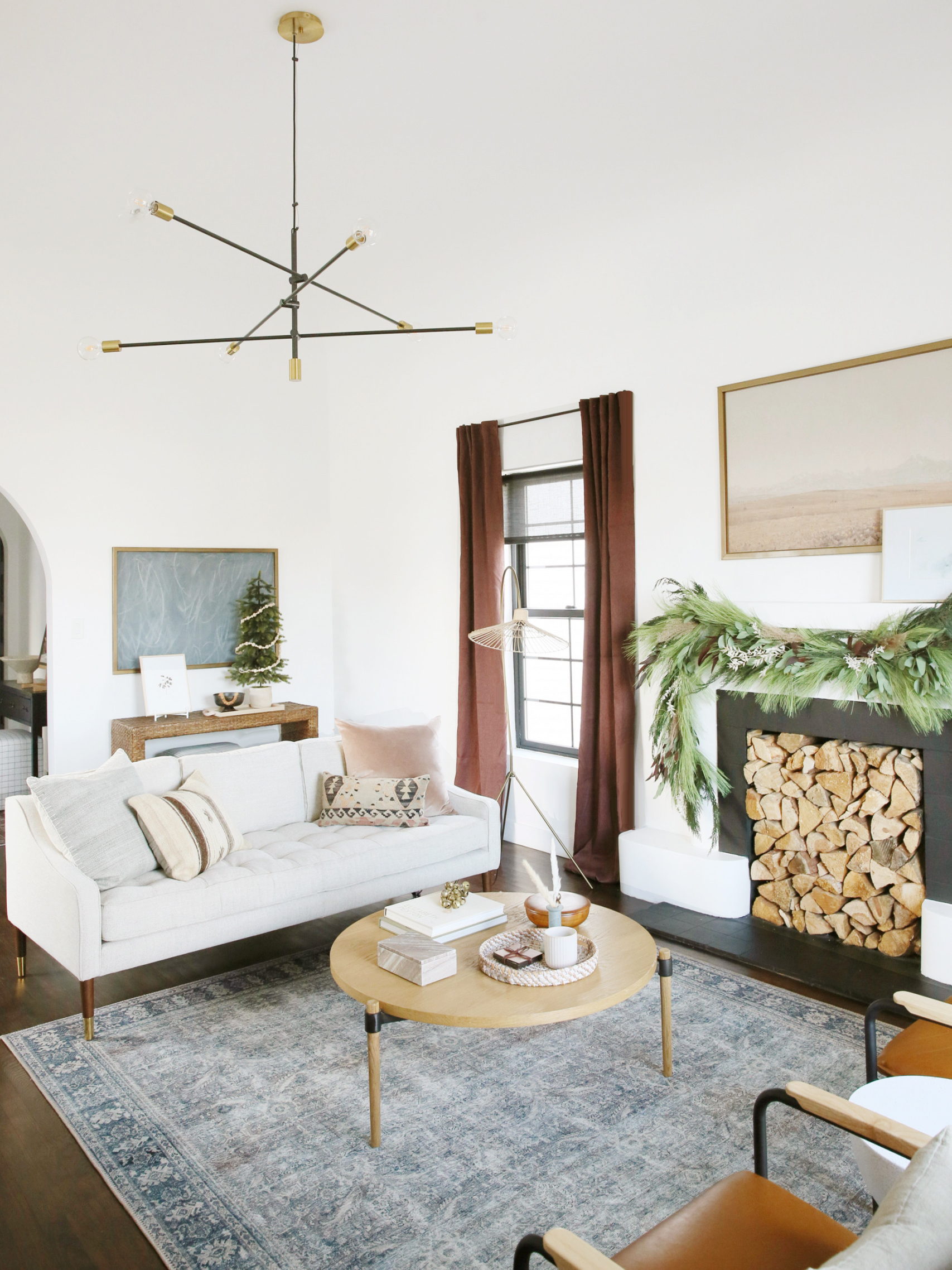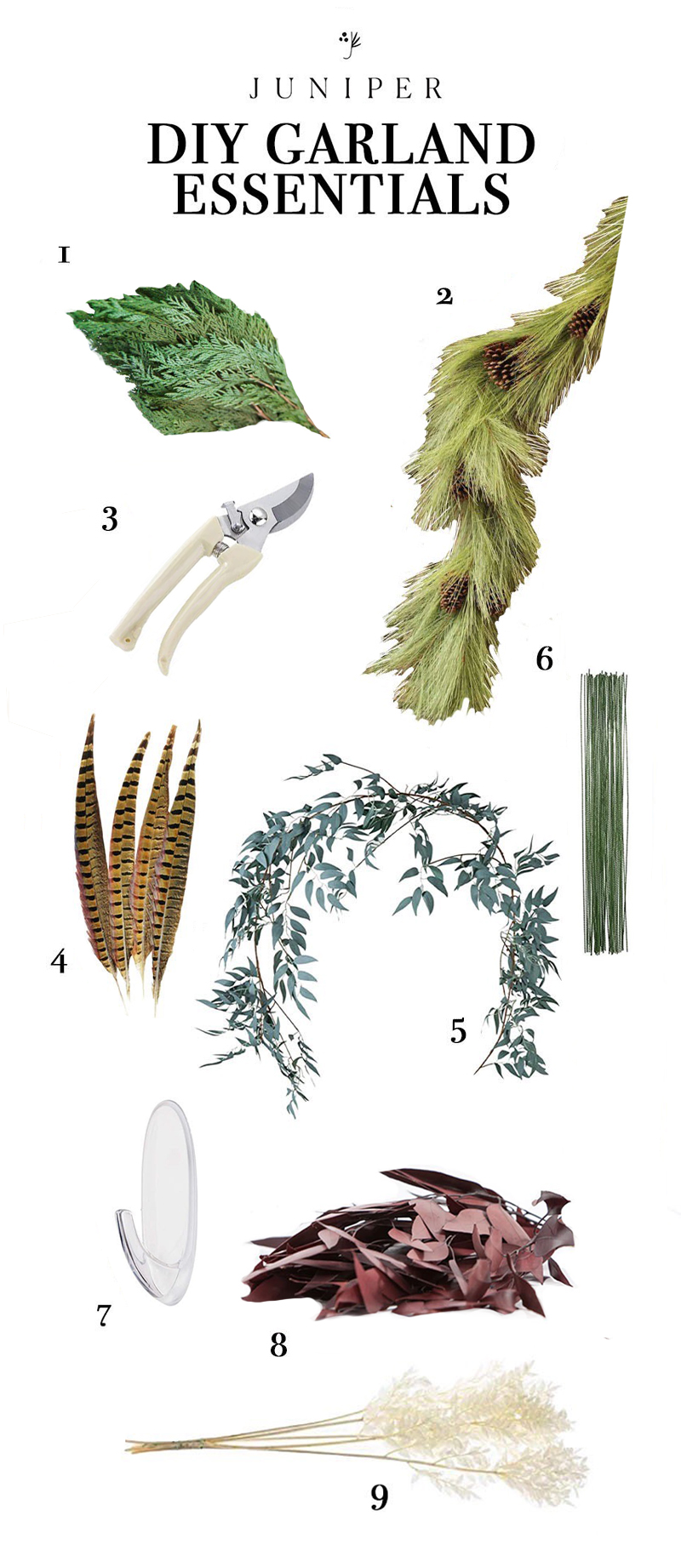 1. Preserved Cedar Boughs // 2. Faux Long Needle Pine Garland // 3. Floral Sheers // 4. Faux Pheasant Feathers
5. Faux Eucalyptus Garland // 6. Green Floral Wire Pieces // 7. Clear Command Hooks
8. Preserved Red Willow // 9. Died Italian Ruscus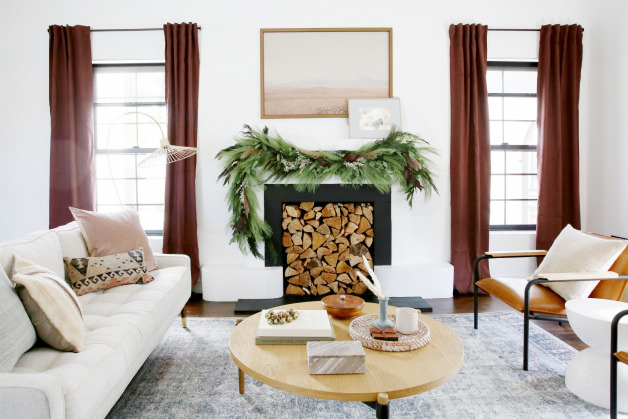 Room Source List –
Sofa (similar)
Chandelier (similar)
Rattan Console Table (similar)
Light Blue Pillow (similar)
Black & White Vintage Pillow (similar)
Kilim Lumbar (similar)
Round Wicker Tray (similar)
Gold Bell Cluster (similar)