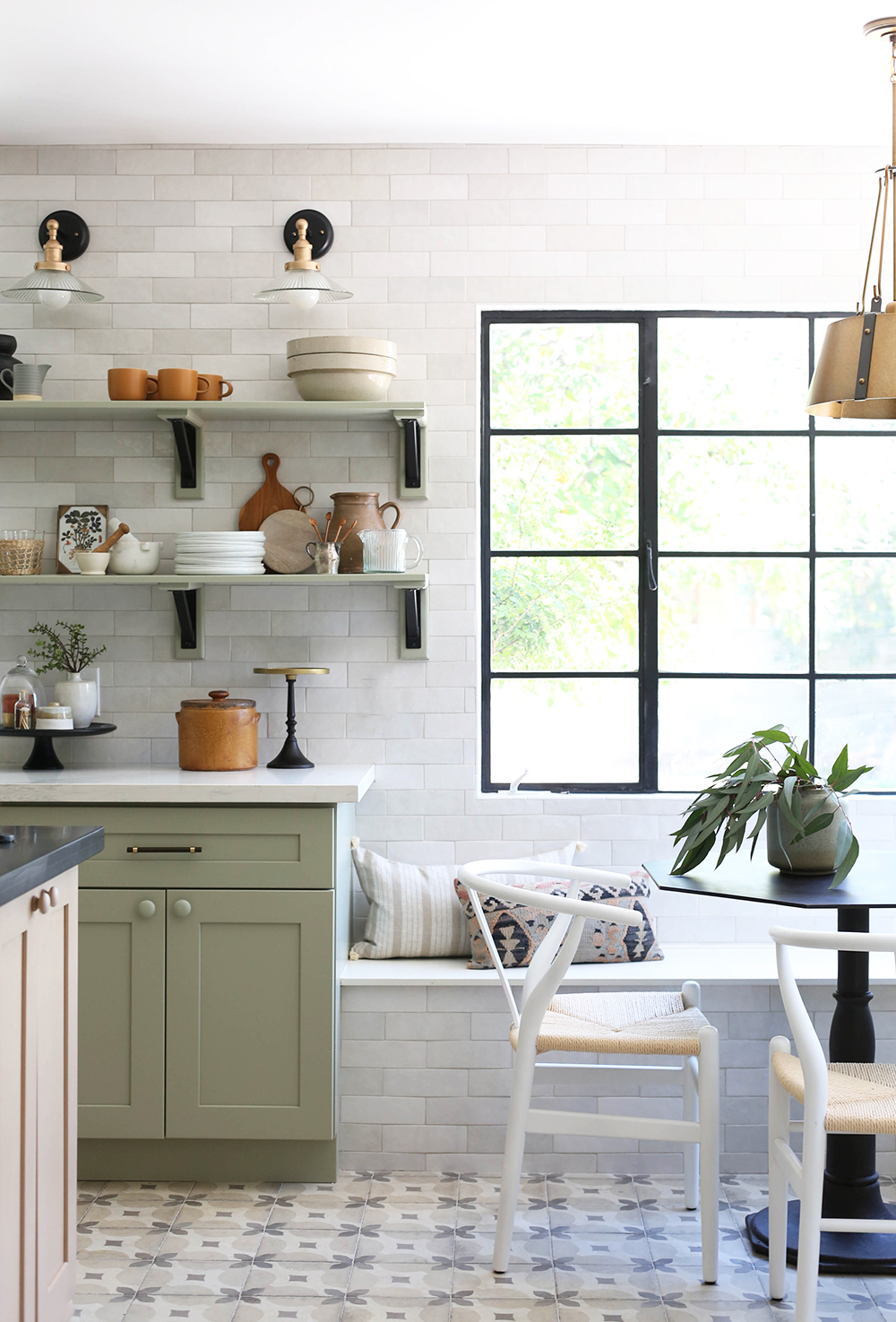 Open shelving in a kitchen is a great way to display both beautiful and functional kitchen items. Overwhelmed on how to start styling yours? Follow the easy steps below to get this effortless look!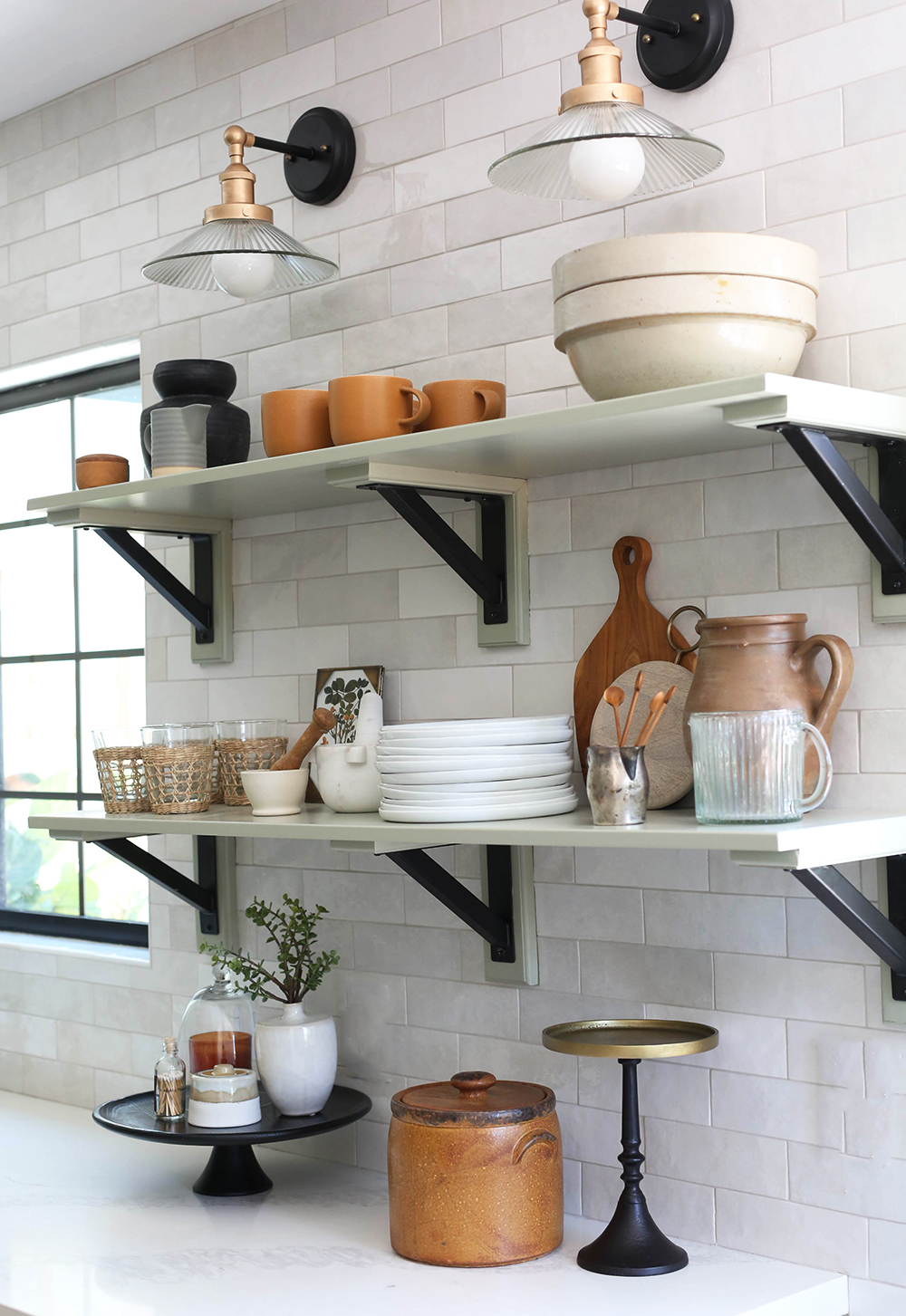 seagrass cups  //  mortar & pestle  //  white plates  //  mini wood spoons
candle  //  cloche  //  black & brass cake stand  //  rust mugs  //  sugar bowl

The first step to styling open shelves in your kitchen is assessing how much storage you have. The Evergreen Kitchen had plenty of uppers to store our everyday items, so we used these shelves to display special pieces and decorative items. If you are using your open shelving as your primary source of storage, you can scale back on some of the lesser used items and add in higher functioning pieces!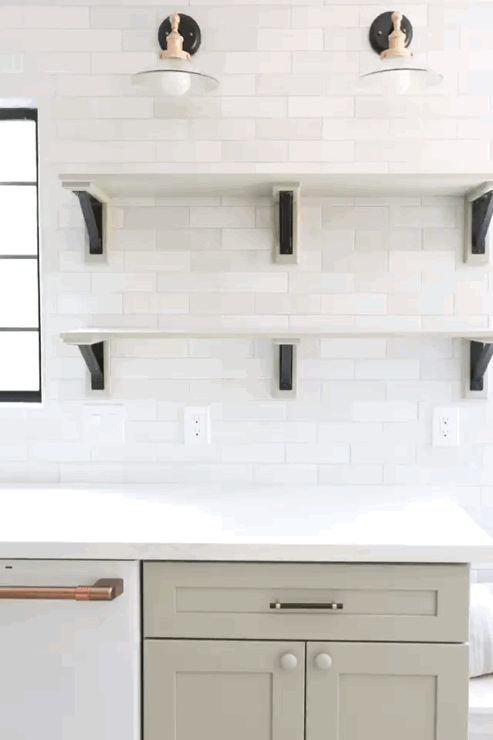 Step 1: Start with a blank slate! Decorative sconces add height and light.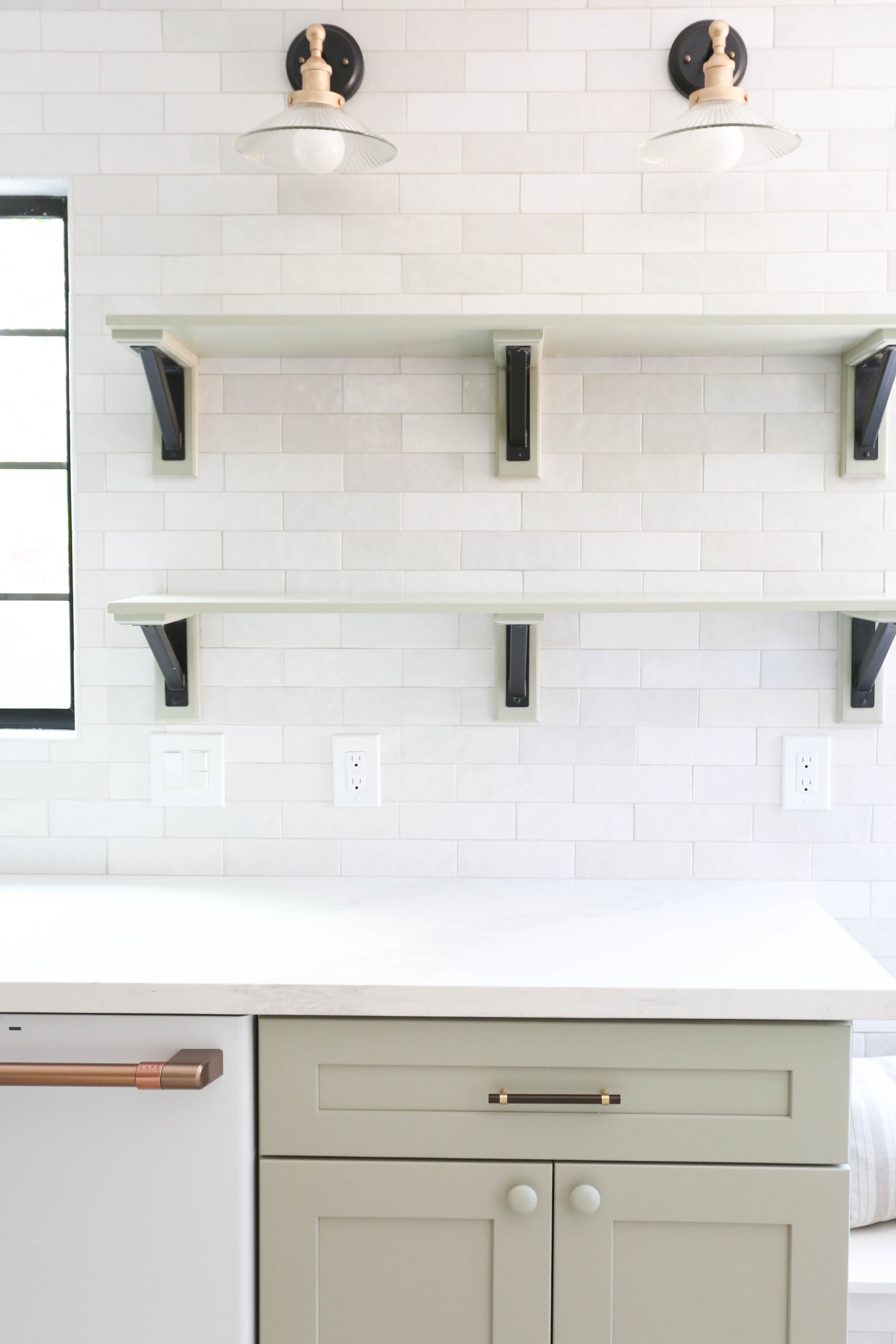 Step 2: Start with your larger pieces like neutral plates & bowls. Add balance by distributing the weight on opposite ends of your shelves!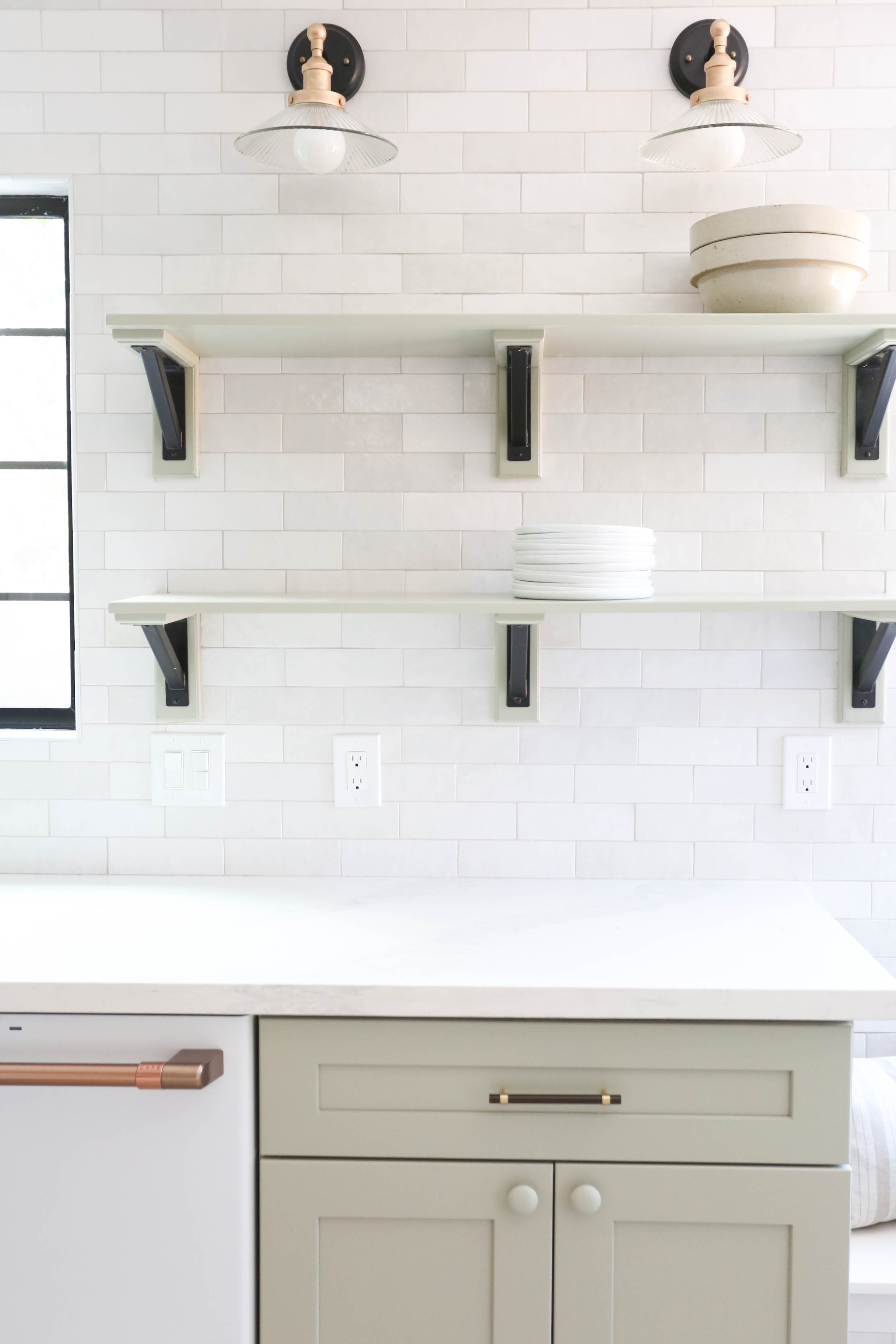 Step 3: Group cups by style and color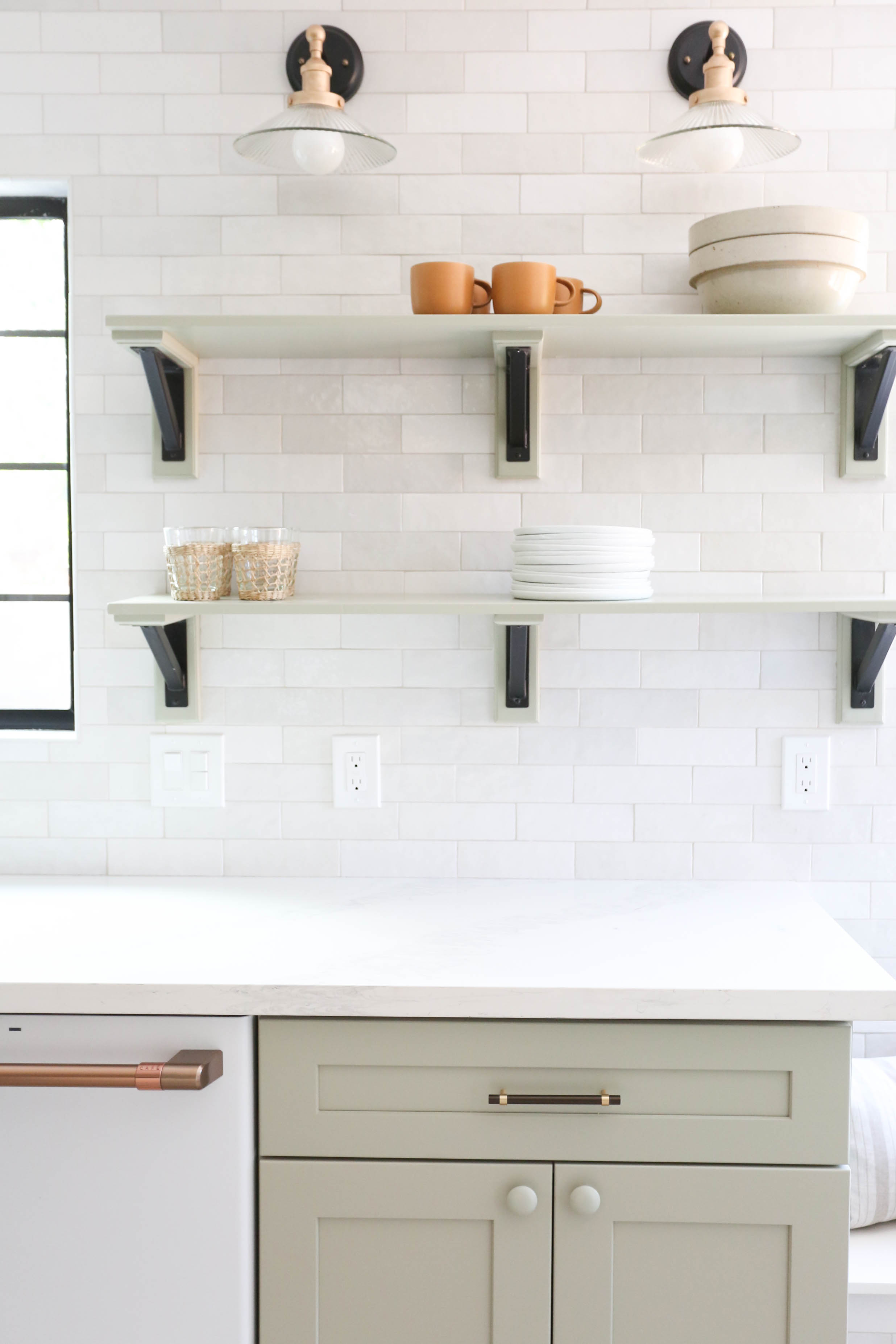 Step 4: Incorporate beautiful storage pieces for rice, pasta & flour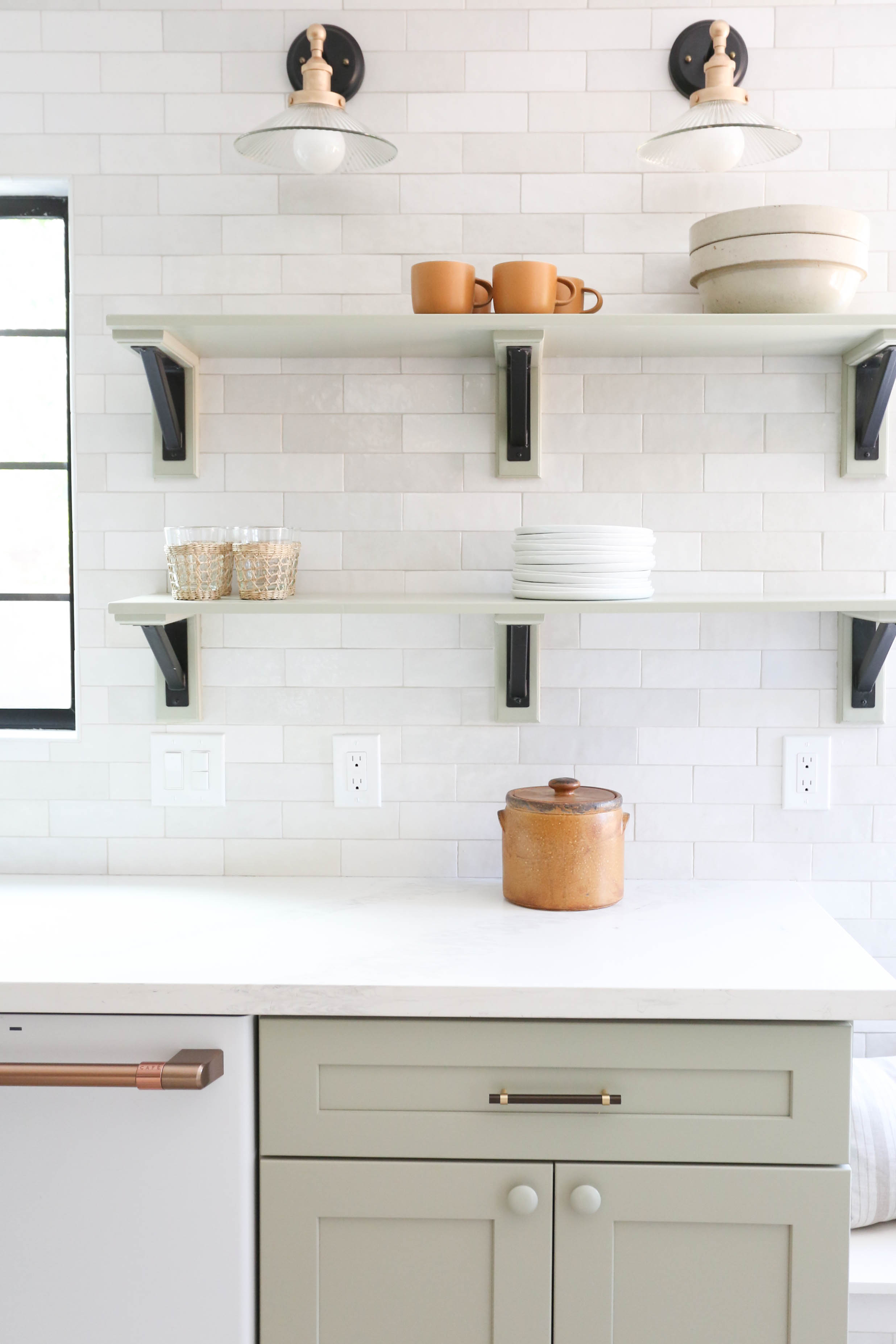 Step 5: Display beautiful cooking tools like cutting boards and mortar & pestles. *Pro Tip* – It can be tempting to start with leaning pieces, but it is actually easier to add them in at this step once you have your foundation in place!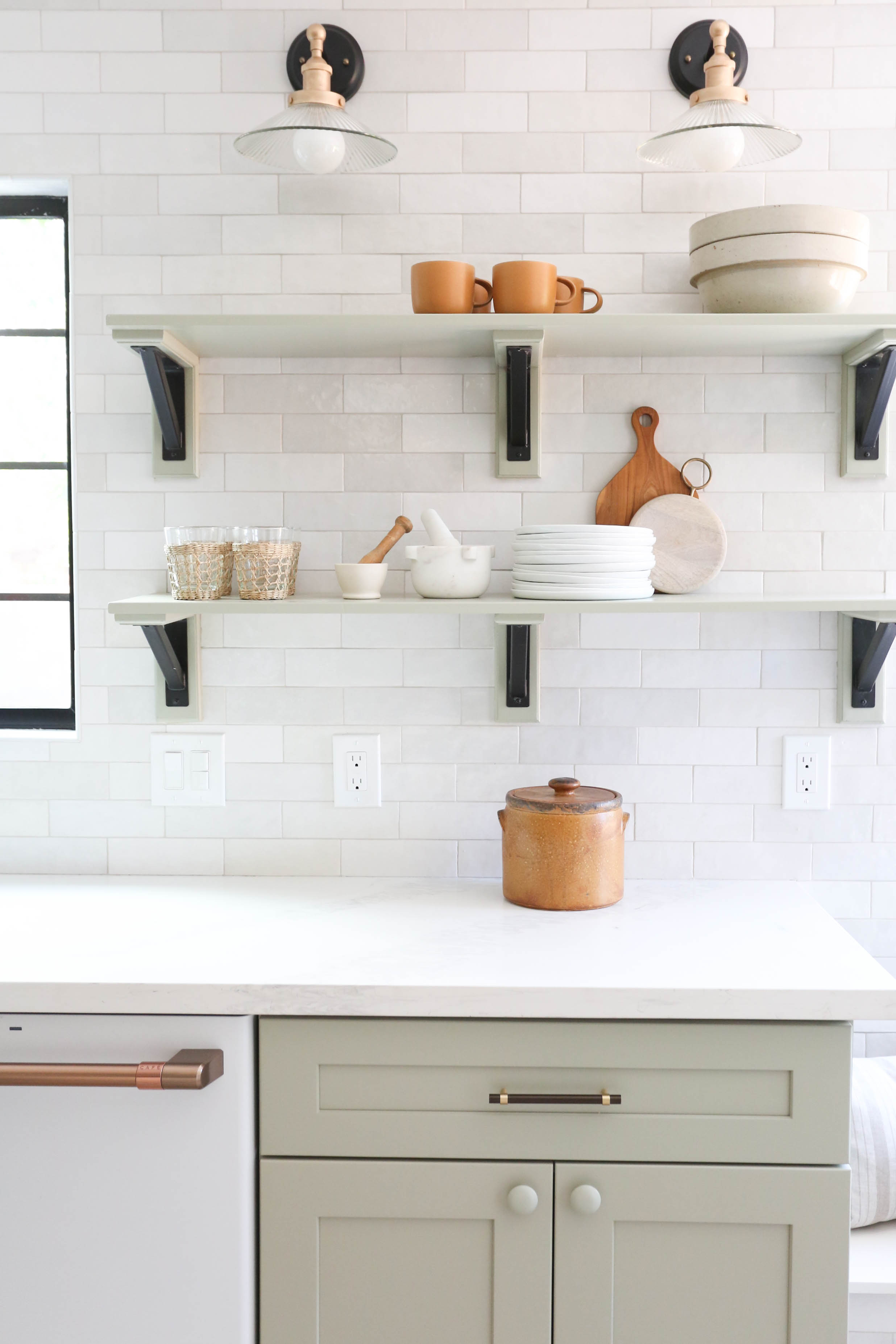 Step 6: Cake stands add height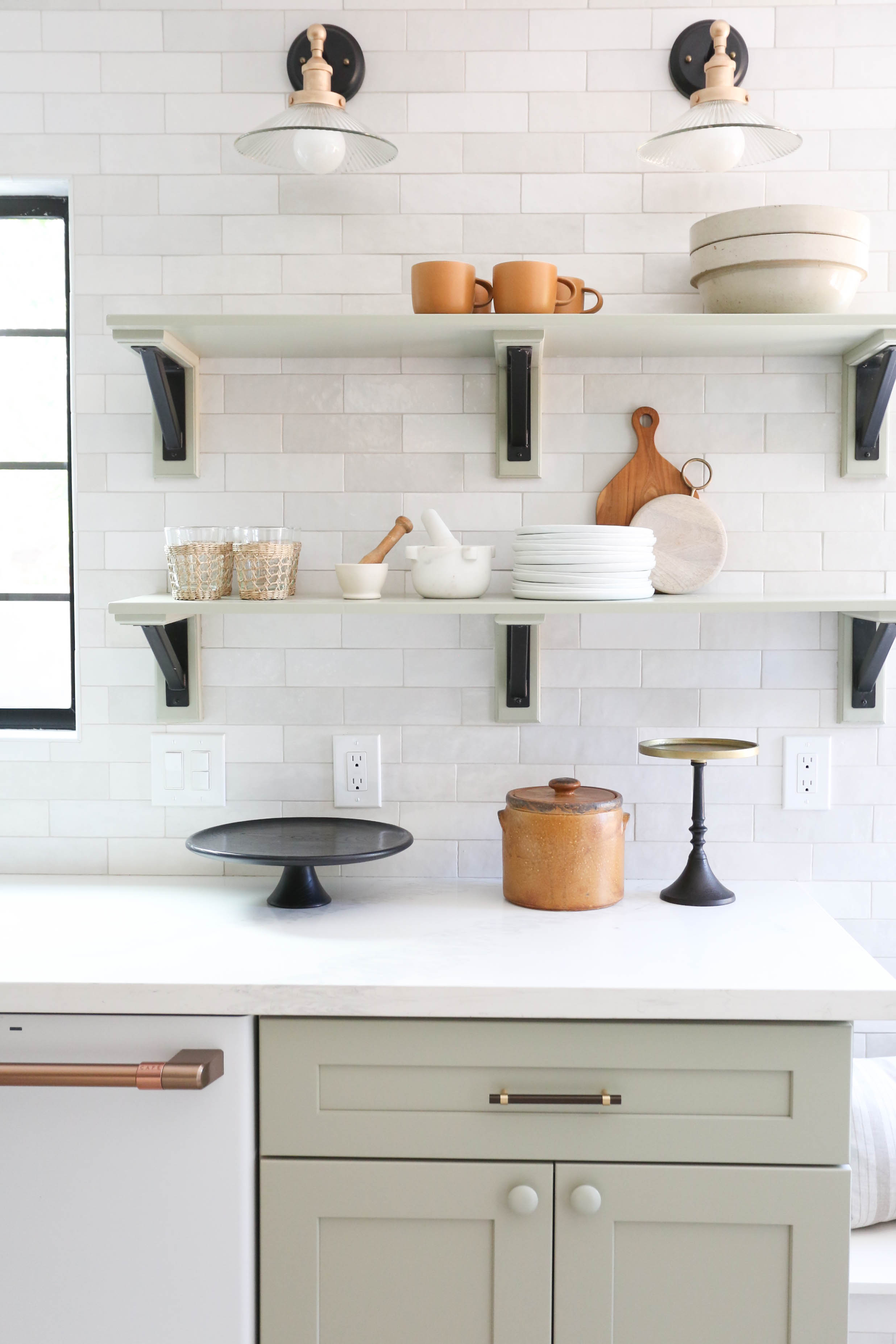 Step 7: Layer vases, decorative pottery and pitchers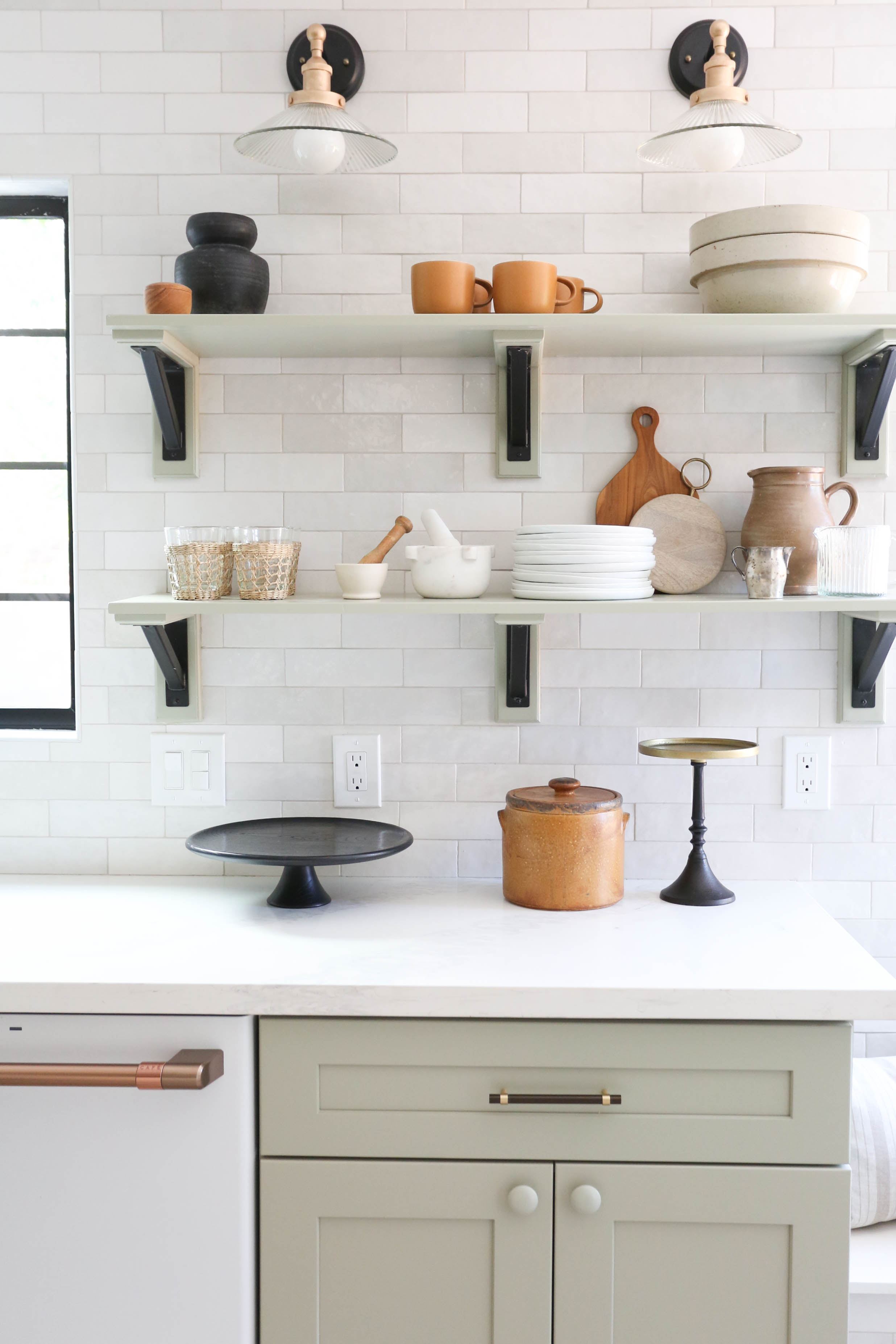 Step 8: Add candles and small accessories like cloches and matchstick holders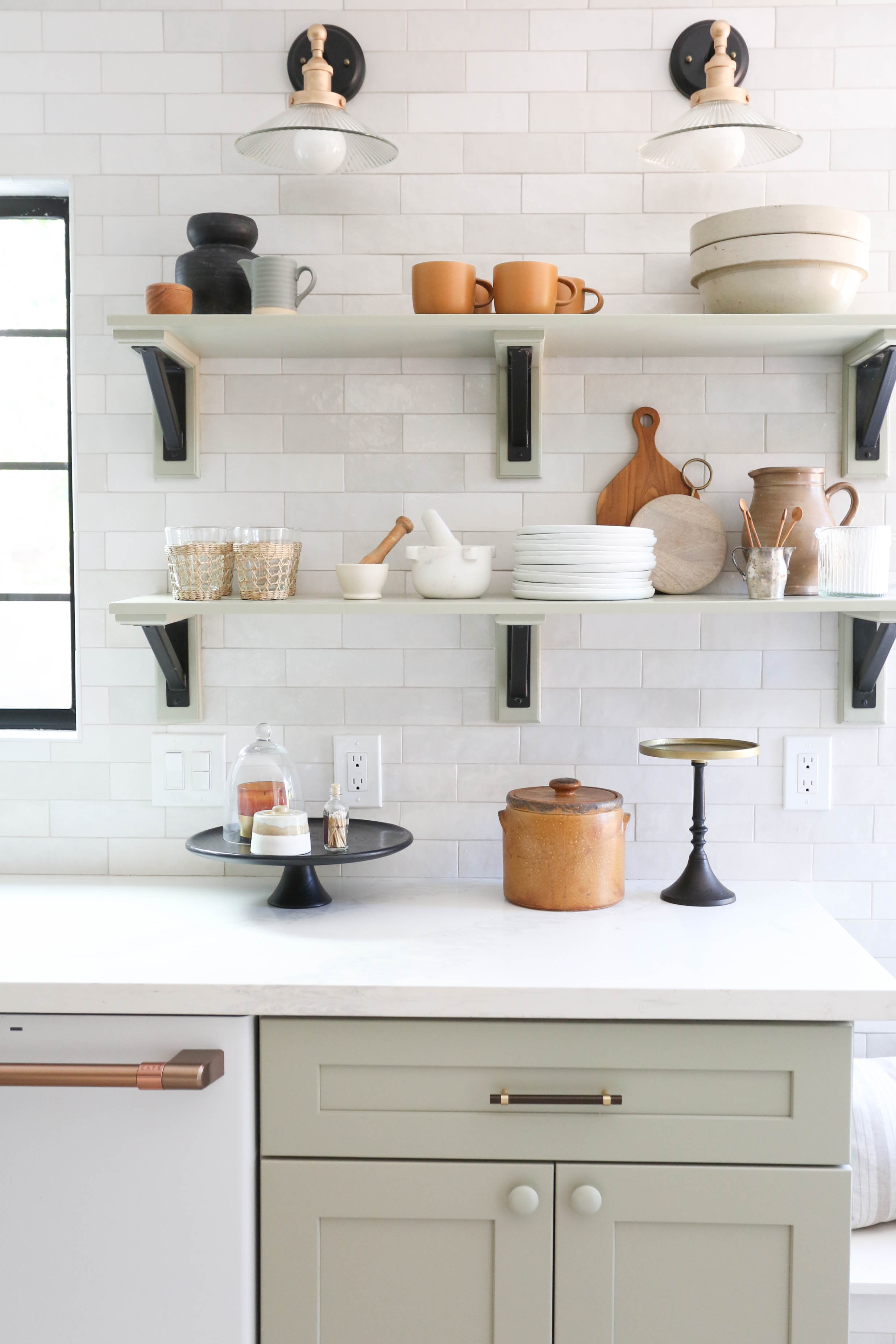 Step 9: Greenery brings the whole space to life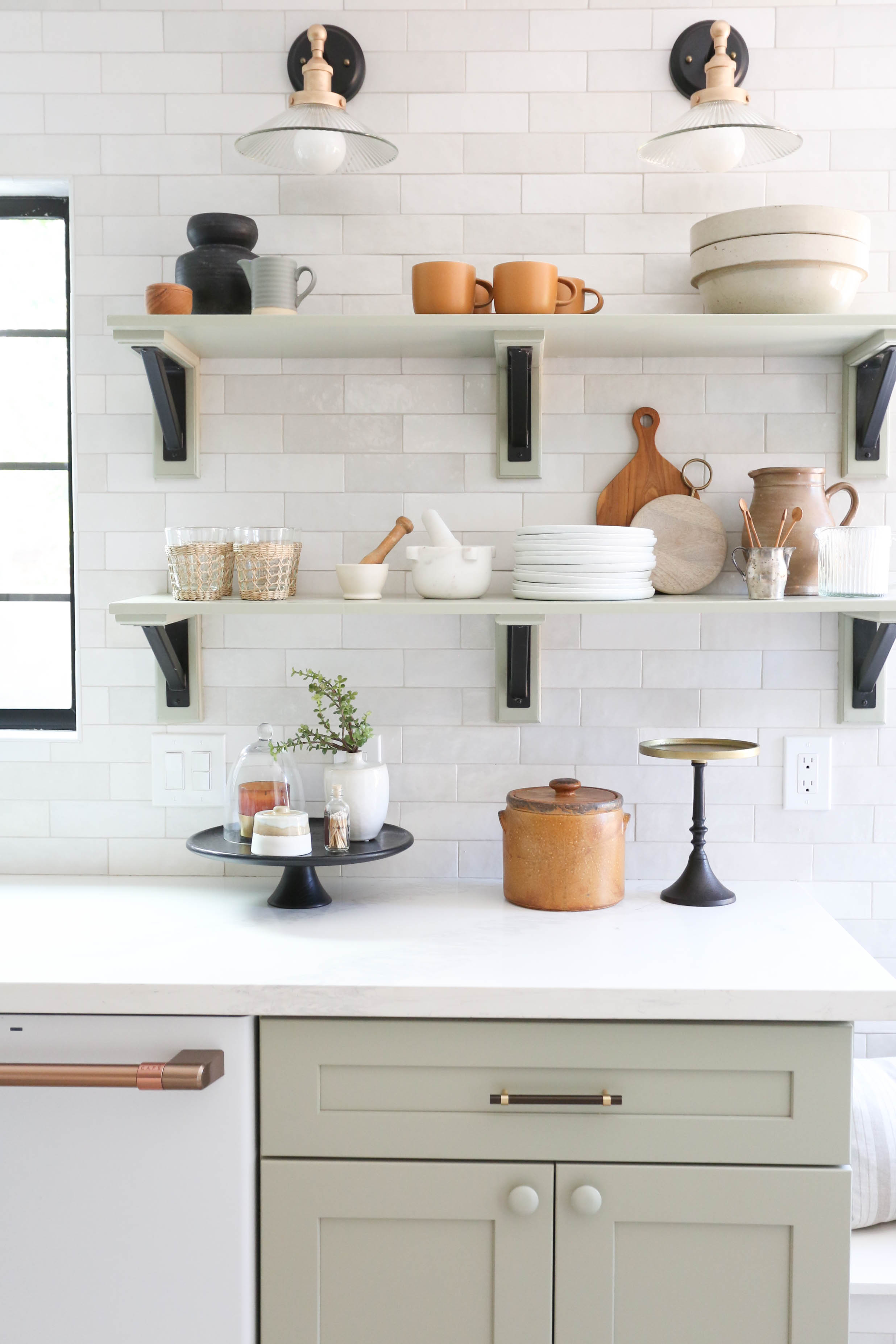 Step 10:  Lean Art to complete the look. Here we used our "PEANUT" print!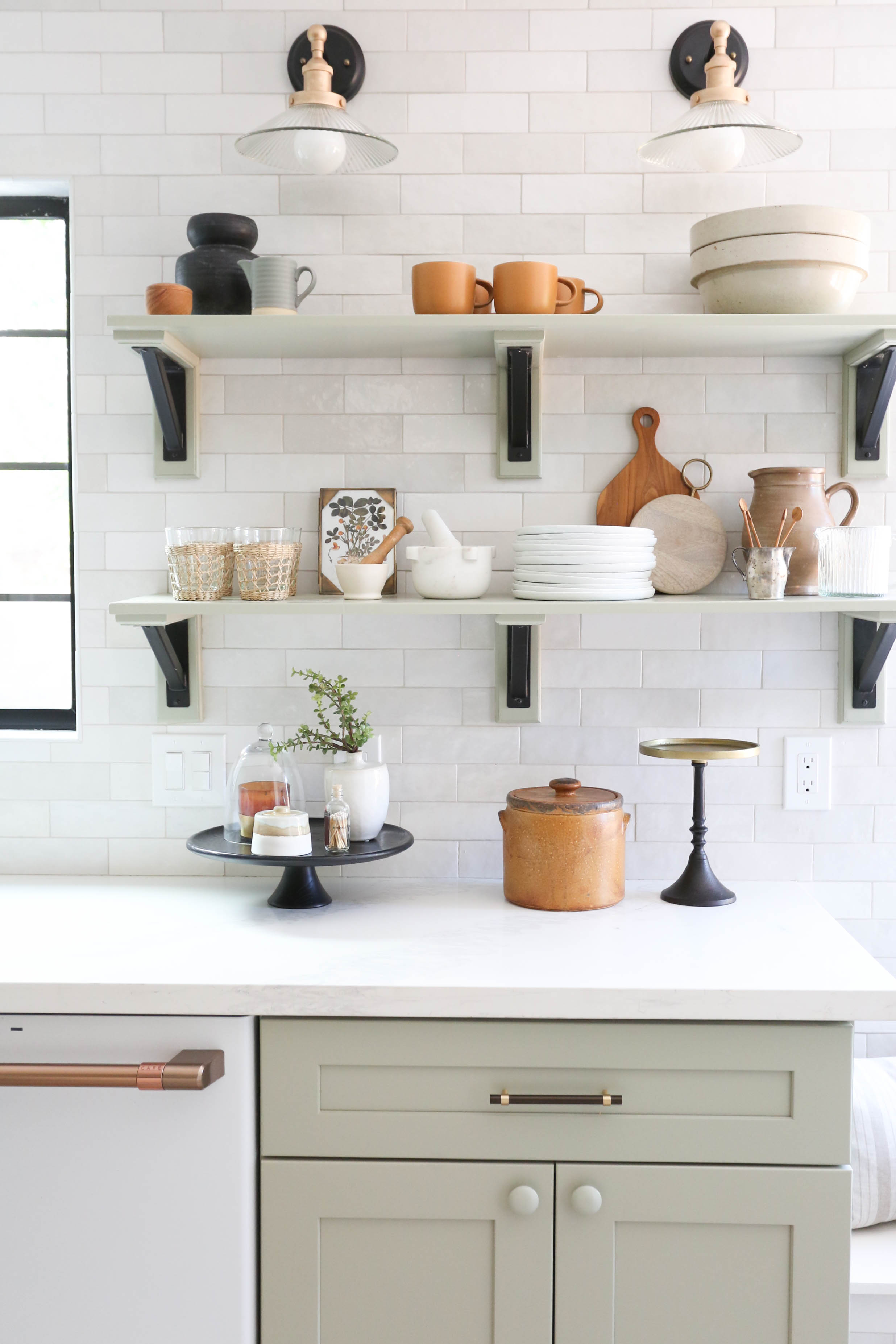 We want to see your kitchen shelving! Share your space with the hashtag #juniperhomespotlight!