One of our most asked questions we get is "Where did you get that tree!?" Every time we work on a new project we scour the internet to try and find the latest and greatest faux tree options and give them an honest review to pass on to you!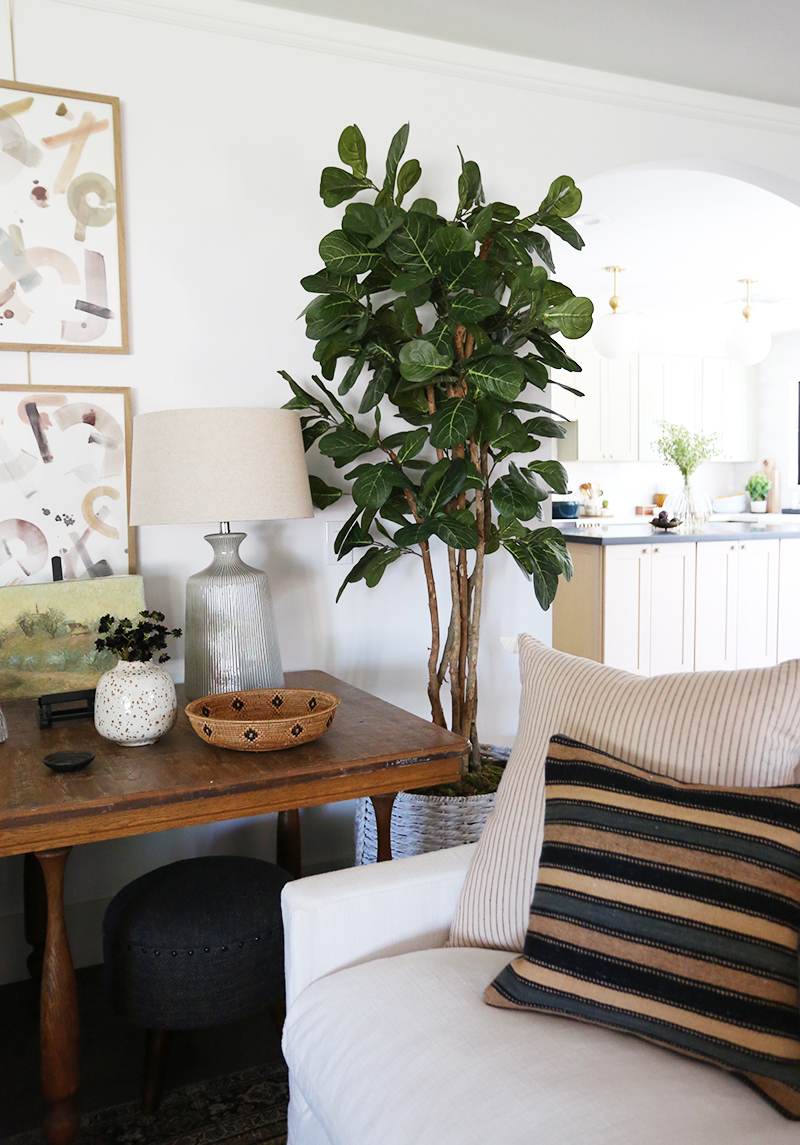 CONFETTI I print  //  CONFETTI II print 
cream sofa  //  gray tassel pillow 
Click here to see the Evergreen living room reveal!
The faux fiddle leaf fig tree  we used in the Evergreen living room was a great affordable find! I love that it has many individual trunks rather than a single skinny one. I did end up removing about half of the leaves to thin out the top a lot before manipulating and fluffing the leaves. I think this helps the tree look more realistic! I "planted" the tree in an oversized white basket, propping up the tree with a few boxes underneath and supporting the sides with recycled packaging materials before covering the top in moss.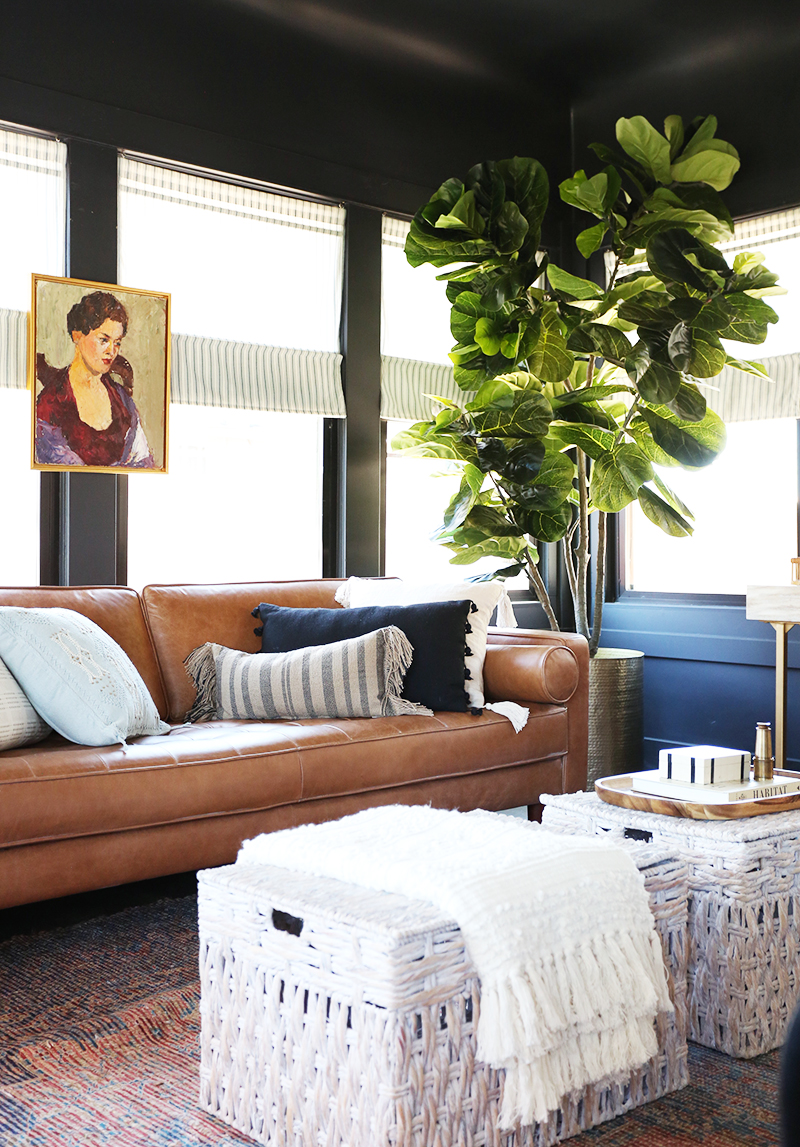 faux tree  //  leather sofa  //  rug
Click here to see the Evergreen sunroom reveal!
We used this 8′ fiddle leaf fig for the Evergreen sunroom. When it arrived I was SO disappointed with the way it looked, I packaged it back up and planned to return it. While staging the room we reluctantly decided to give it another try and with about five minutes of leaf fluffing, I AM OBSESSED!!!! It looks very convincing, especially in front of a window. And the height was exactly what we needed to cozy up this big space!
I really wanted to find a brass planter, but were having difficulty finding something large enough to accommodate this huge tree! We got creative and purchased a brass side table and turned it upside down! I wouldn't recommend doing this with live plants, due to poor drainage, but when you are dealing with faux anything goes!!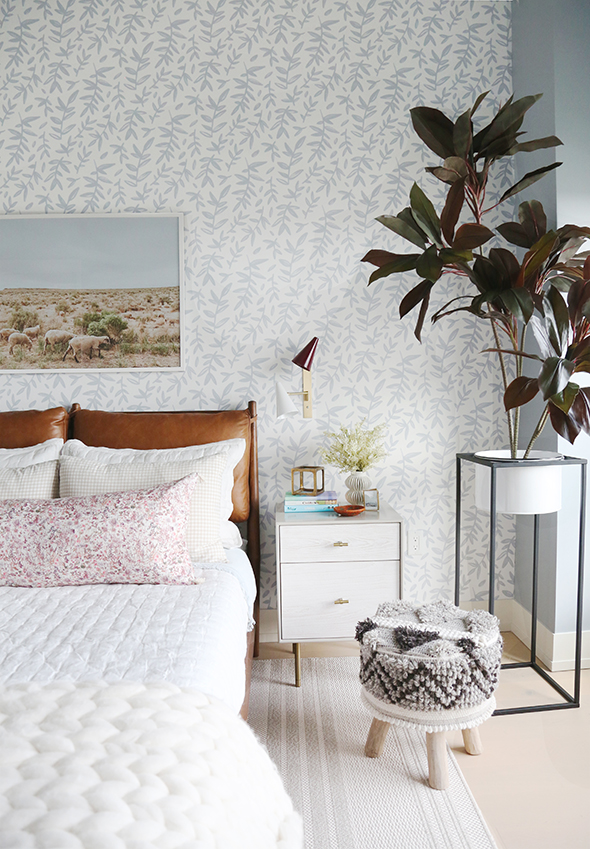 faux tree  //  rug  //  nightstand  //  bed
Click here to see our Real Simple bedroom reveal!

I was in a fiddle leaf fig rut when I purchased this faux tree for the Real Simple bedroom we worked on last year. I was craving something different, and this tree fit the bill perfectly. Make sure you take some time to gently bend and separate the trunks and leaves on this one. It will give it a much more realistic look!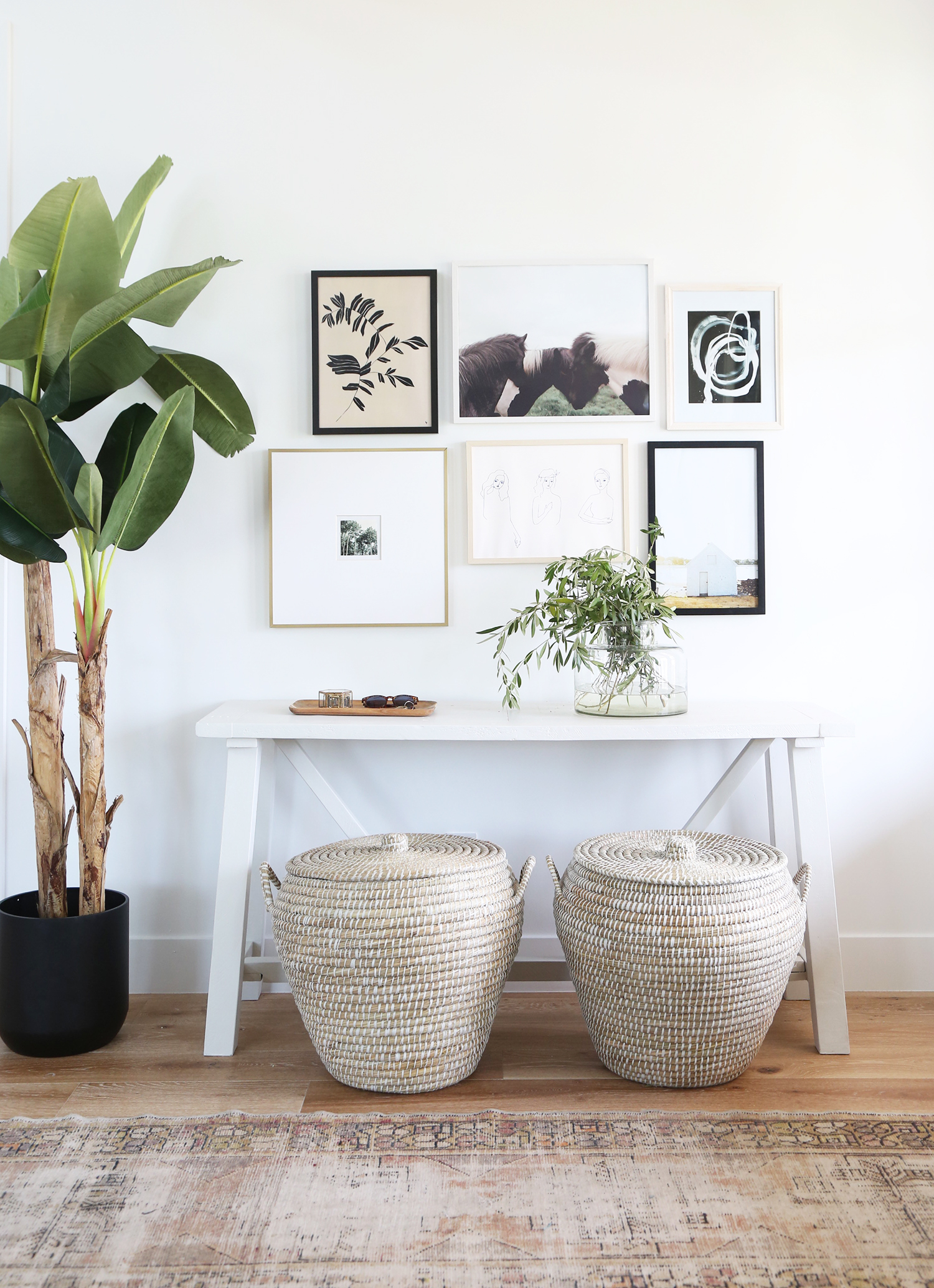 BOTANICAL II print  //  HUDDLE print  //  KNOTS II print  //  ASPENS print  //  WOMEN print
baskets with lids  //  vintage runner (similar)   //  wood tray  //  faux banana leaf tree
Click here to see how we styled this entry 5 ways!
This faux banana tree was such a fun score! I love that it is totally unexpected! It comes in a smaller size too.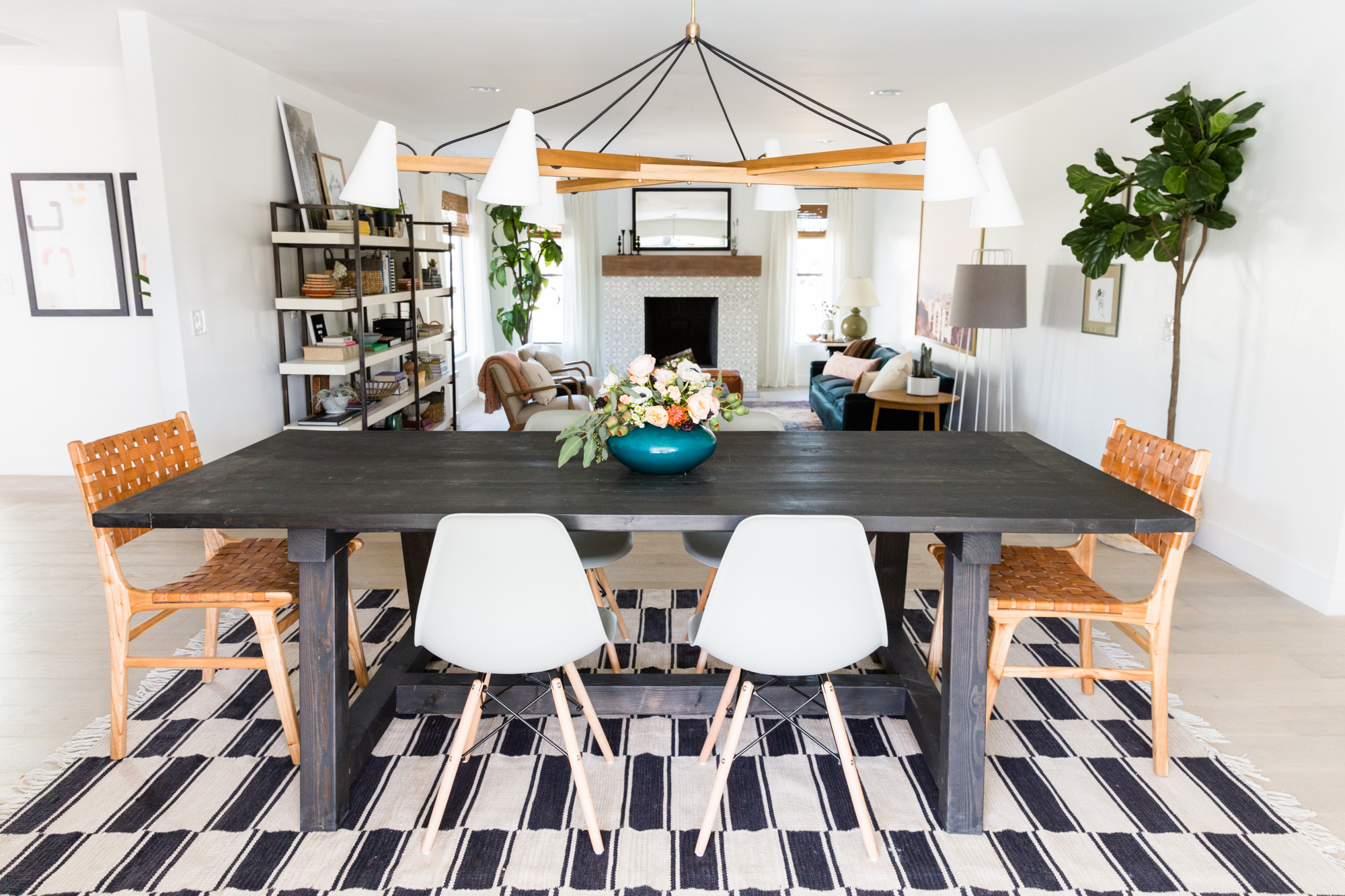 Click here to see the Gentry dining room reveal!
Here is one of our favorite fiddle leaf fig options. This one never fails and looks good in just about every space. You really dan't go wrong with this one!
Below are some of the trees we have either already ordered to try out, or have our eyes on! What is your go-to source for faux trees?

1  //  2  //  3  //  4  //  5  //  6  //  7  //  8
9   //  10  //  12  //  13  //  14  //  15  //  16  //  17  //  18