Wether you are short on space or your kids just love being in the same room, shared kids spaces are a really popular choice! Not only does it solve design challenges, it can be such a fun and creative environment for your kids.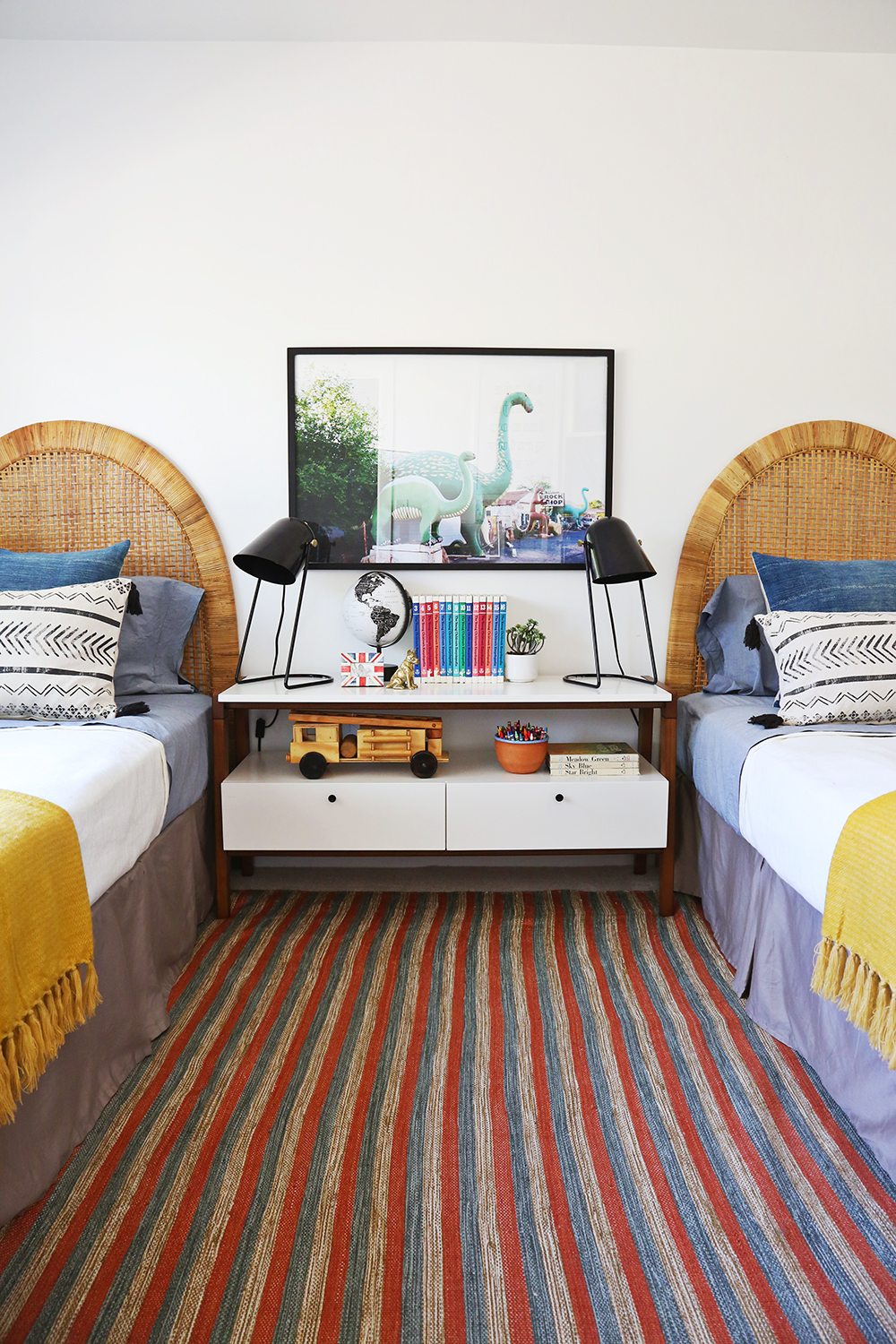 Click here to see more photos of this kids space!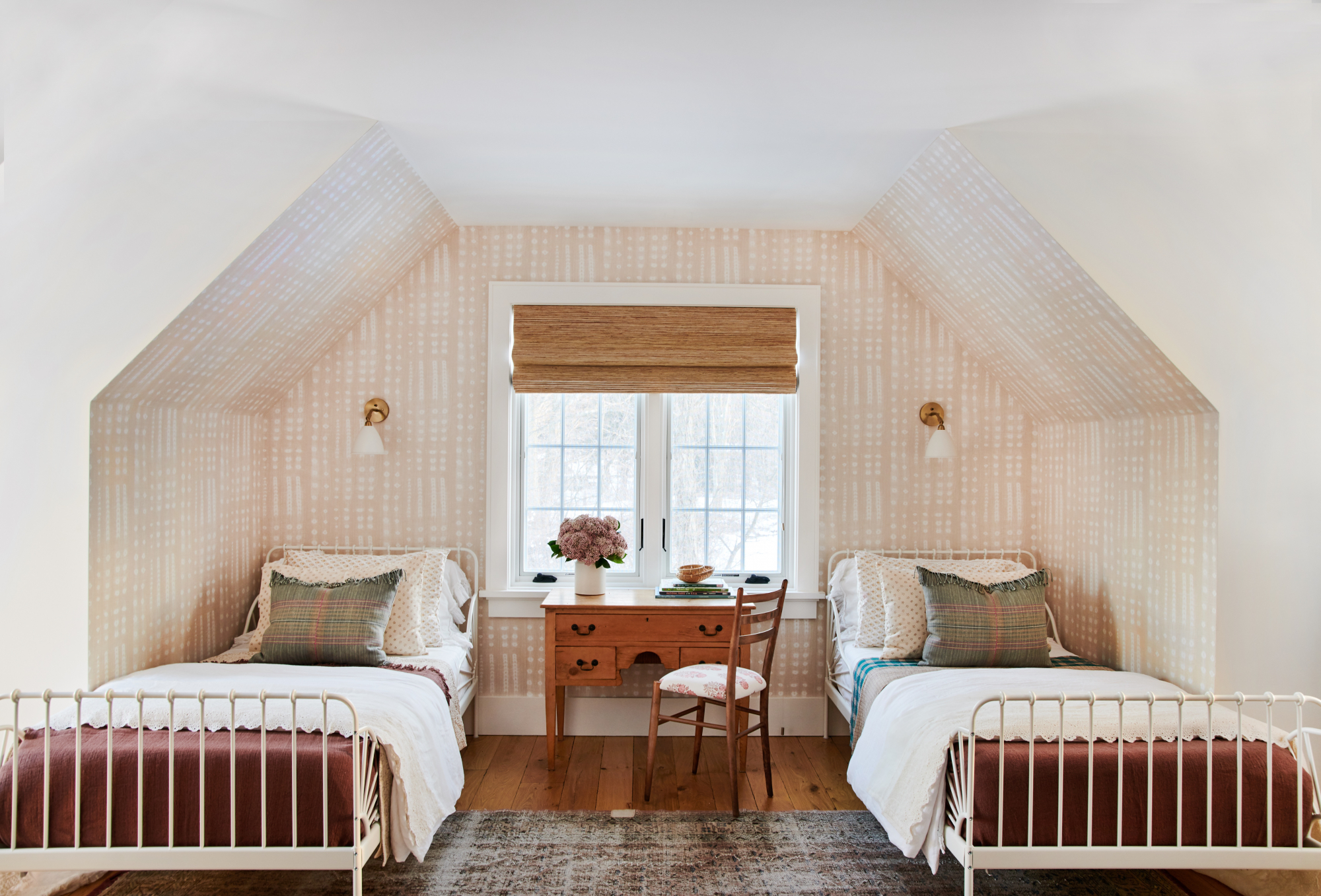 Matching twin beds are a great place to start in a shared space. While matching beds aren't totally necessary, it can really help give the room some symmetry and a cohesive palette. Always allow for a minimum of 3 feet between the beds. If you have enough space, it helps to have each bed pulled about a foot away from the wall. This really comes in handy when making the bed!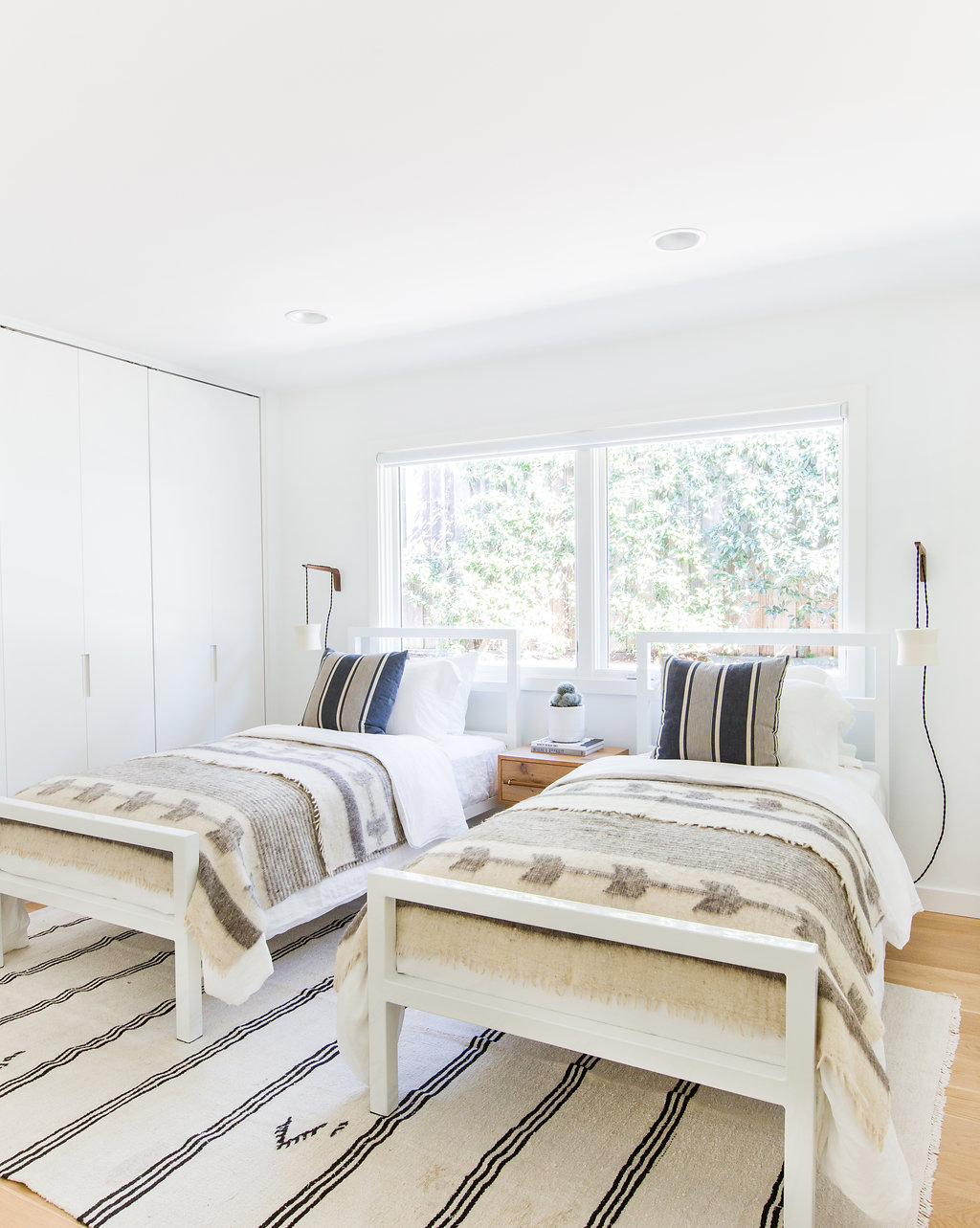 Sticking with symmetrical bedding also helps to keep things cohesive. If you want to mix it up a little to let each kids' personality shine, try varying the artwork on each side, but try to keep it in the same general color palette.  Anything too drastically different will leave the room feeling a little disjointed.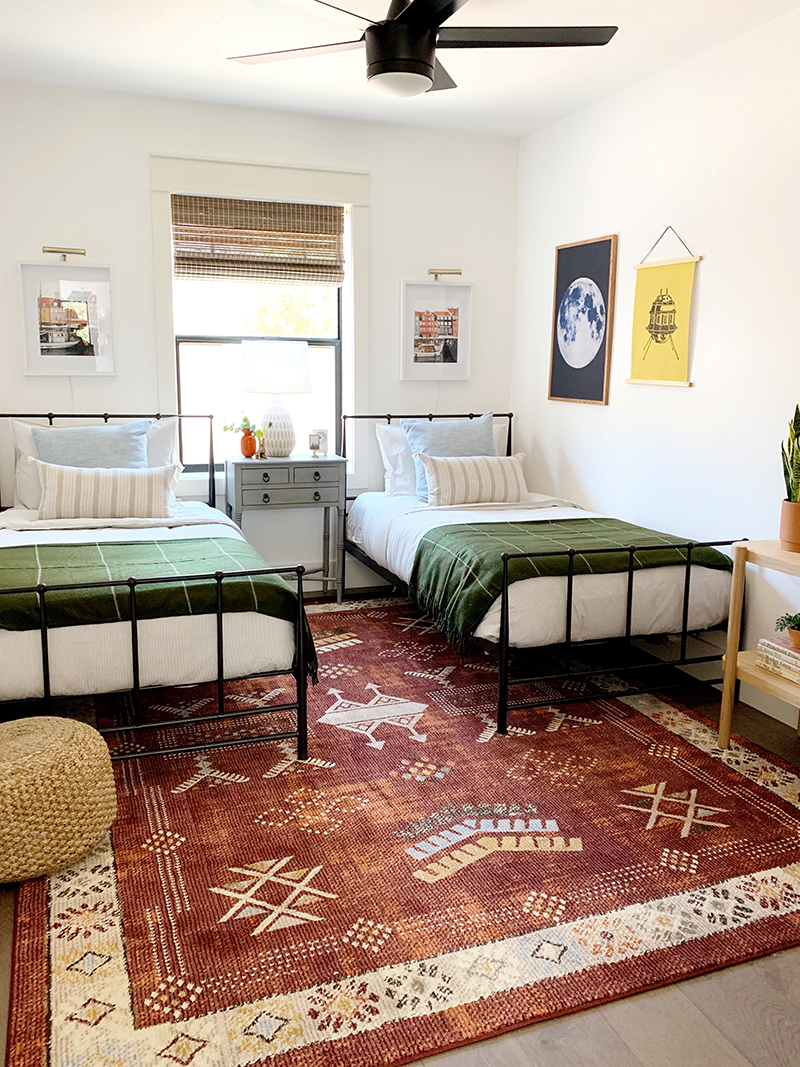 Click here to see more of this space!
If you have the space, opt for a chest of drawers between the beds rather than a small nightstand. This helps give a little more surface area and storage to each kid! Don't have room on your nightstand for a lamp? Wall mounted scones are a great way to clear up space!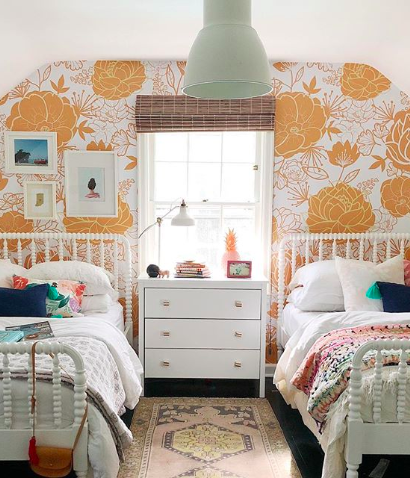 We are constantly getting asked about our twin bed recommendations on the Juniper Home Instagram. They are surprisingly hard to find! We scoured the internet to find some of the best options out there. From budget-friendly to unique and special, we think there is something for everybody on this list!

1  //  2  //  3  //  4  //  5  //  6  //  7  //  8  //  9  //  10