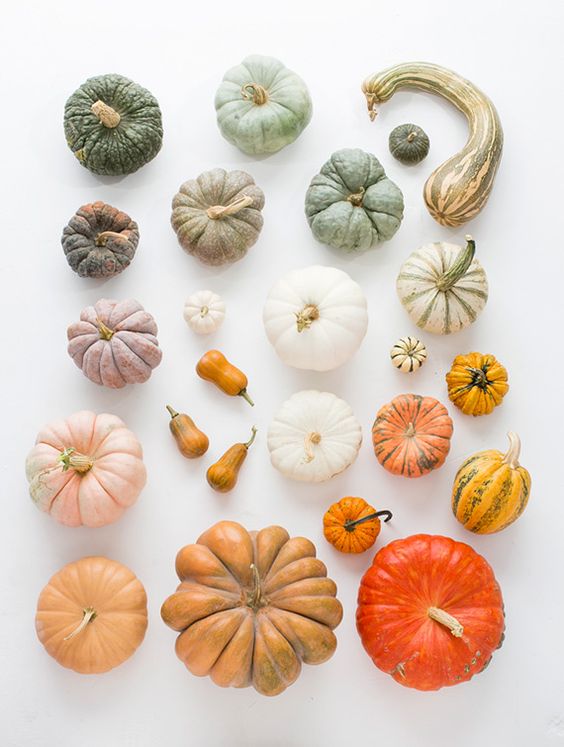 Thanksgiving is somehow upon us already. I was pretty sure it was still August and then I blinked and here we are! Between the Gentry project wrapping up, the One Room Challenge, getting new prints and products lined up for the shop and holiday sales, and the beginning of a couple new house renovation projects, we have been slammed around here. I'm so grateful for an amazing team of go-getters and can-doers! Now I just need things to slow down a tiiiiiiny bit so I can soak it all up and enjoy it a little more. :)
___________________________________
Earlier this week week we put together 5 table settings for your holiday table. There is a lot of inspiration here! We used a good mix of affordable and vintage items to create some really special looks.  Click here to see the full post!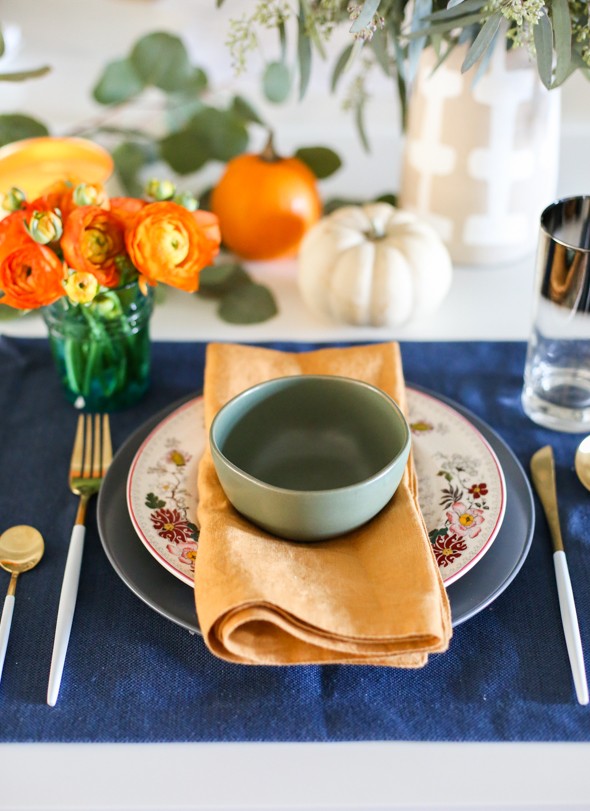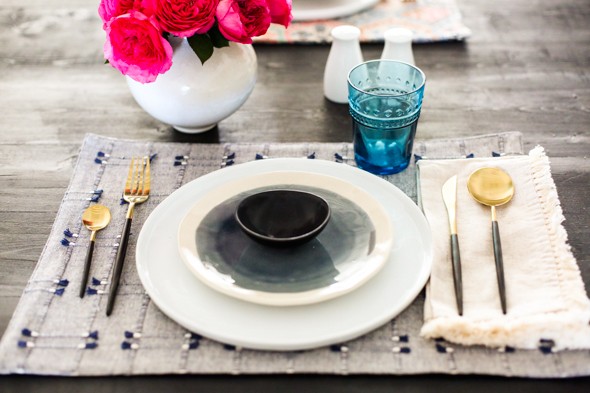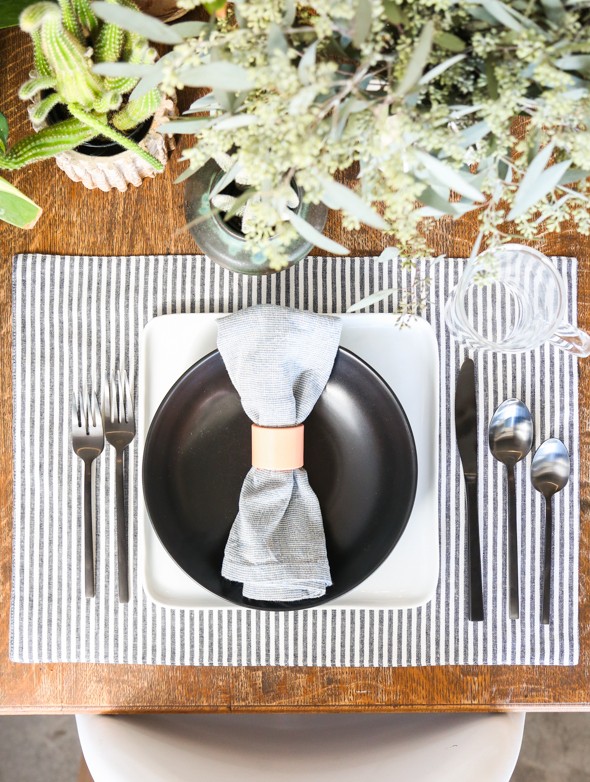 And for a throw-back, remember this Fall dinner party I threw a few years ago? I still love that skinny wreath!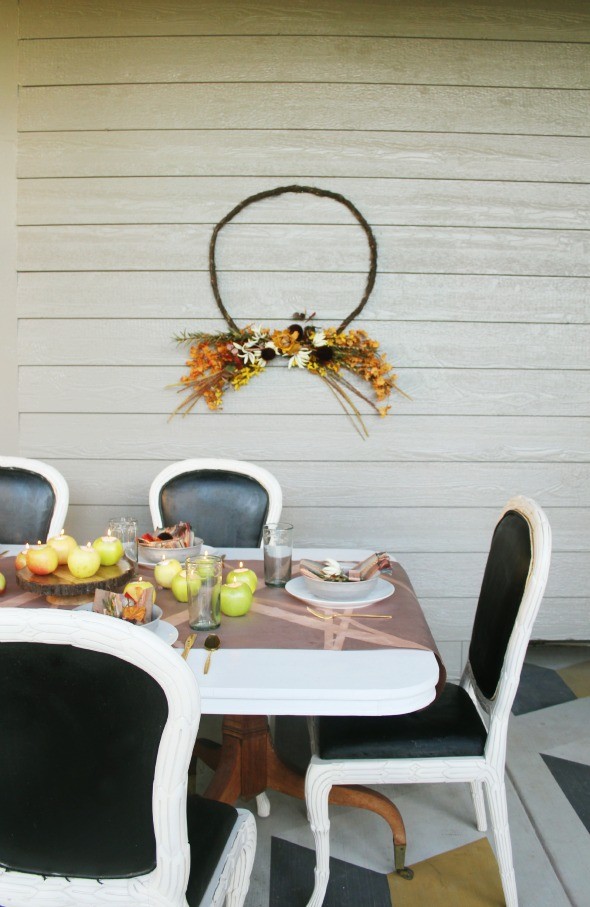 ___________________________________
Last year I shared some of my favorite Thanksgiving recipes and I've got them on repeat again this year because if it's not broke, don't fix it!! I'll be wearing my best pair of stretchy pants and will be getting seconds (and probably thirds if we're being honest)!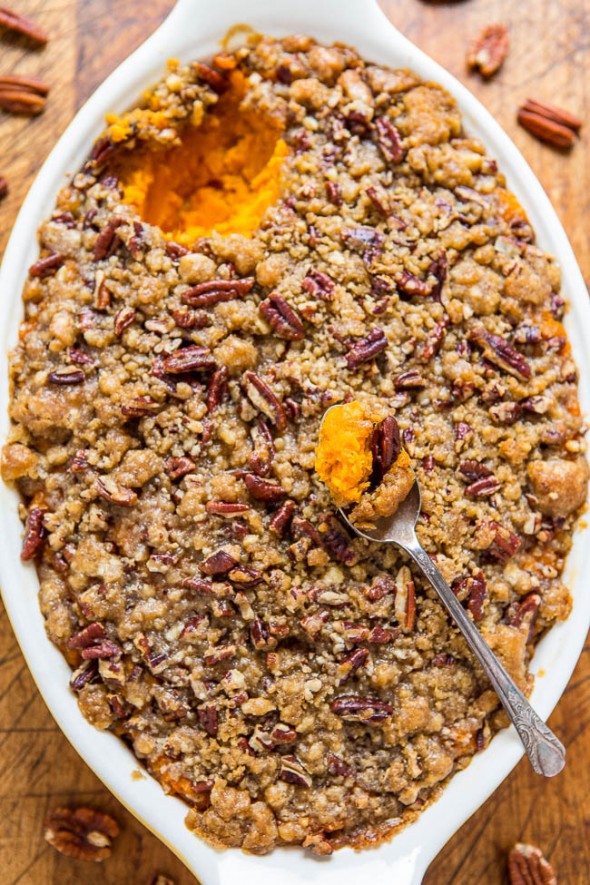 –SWEET POTATO PECAN CRUMBLE–
Cut three or four large sweet potatoes in half the long way and place them face down on a baking sheet. Bake them at 400 degree for 40-60 minutes until soft. Let them completely cool on the baking sheet and then simply pull the skins off! Mash the sweet potatoes in a bowl and add 1/2 c melted butter, 1/3 c milk, 1 c sugar, 1 tsp vanilla and two beaten eggs. Spread this mixture into the bottom of a 9×13 pan and then mix the crumble topping. Toss together 1 cup brown sugar, 1/4 tsp cinnamon, 1/2 c flour, 1 c pecans and cut in 1/3 c melted butter until the mixture is crumbly. Spread the mixture over the top of your sweet potatoes and bake it in the oven for 30 minutes at 350 degrees. Sometimes I like to sprinkle a handful or two of mini marshmallows over the top for the last few minutes until those get toasty. YUM!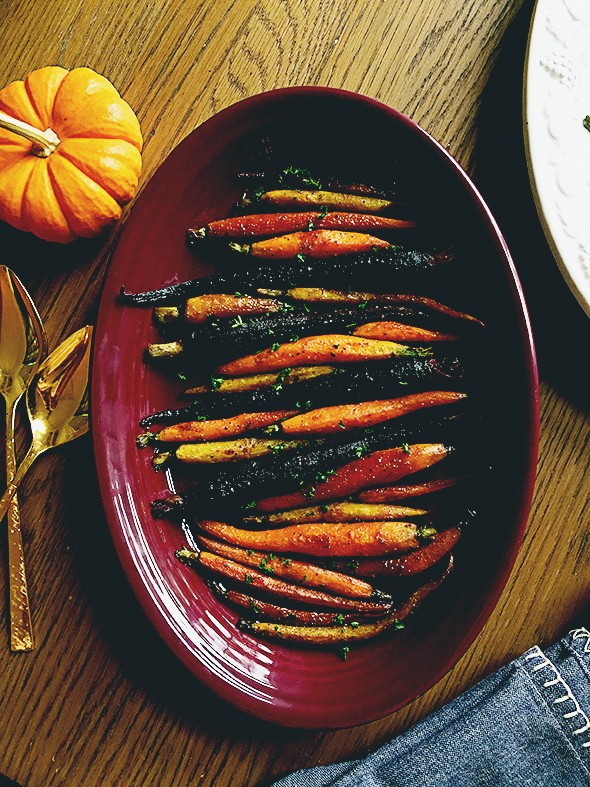 –MAPLE GLAZED CARROTS–
These carrots are super tasty! If you can find smaller carrots in different colors with the stems on, it makes for a prettier presentation! Just peel and trim about a pound of carrots, sauté the carrots in a tablespoon or so of olive oil until they start to brown up. Then add a tablespoon of maple sugar and salt and pepper. Then finish the carrots in a 400 degree oven for about 15/20 minutes, until they are cooked though and caramelized!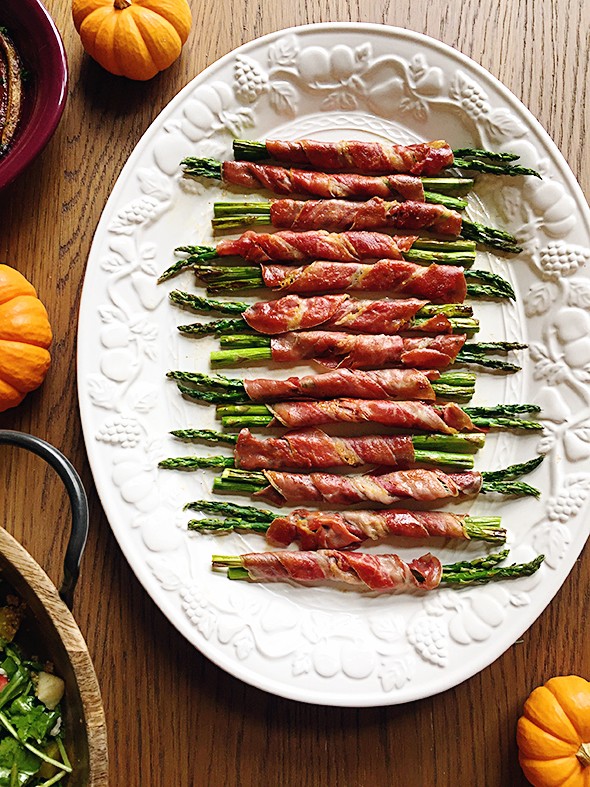 –PROSCIUTTO-WRAPPED ASPARAGUS–
If you wrap your veggies in bacon, does it still count as healthy? Probably not, but worth it. Simply wrap one thick or two thin asparagus spears in a slice of good prosciutto and sear in a skillet on medium high heat until crispy. Serve warm!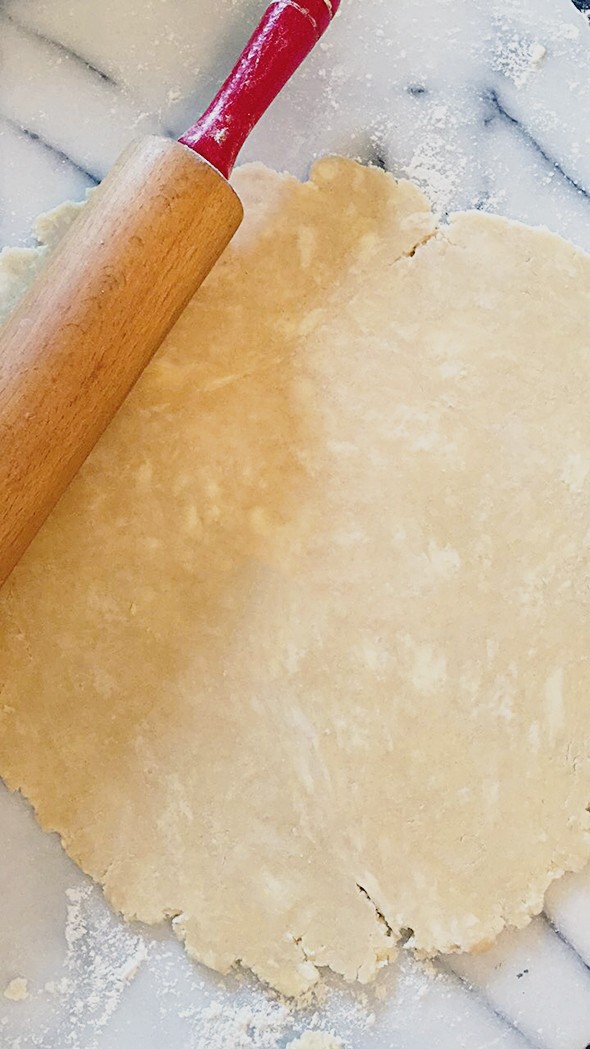 –PUMPKIN PIE–
My mom is the queen of Thanksgiving pies. She makes five or six different kinds every year and they are all amazing. Her crust is my favorite and it's super simple: 1/2c shortening pulsed in the food processor with 2 1/2 c flour, 2 T sugar, and 1 tsp salt. Once that mixture looks like sand, pulse in 1 1/2 c of cubed and chilled unsalted butter until the mixture looks like crumbs. In a mixing bowl, cut in three tablespoons of ice cold water and add additional tablespoons as needed until the dough starts to stick together. Be careful not to over mix though! Form a ball and cut into two halves. Flatten in a disc and wrap in seran wrap to refrigerate for at least an hour.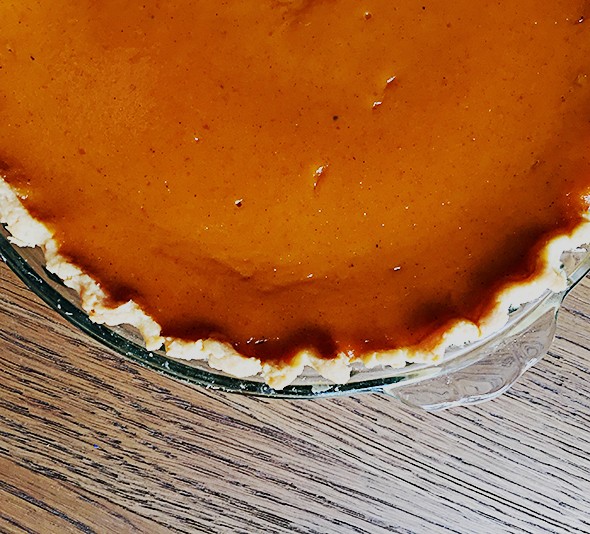 This recipe makes a double crust – just roll out and fill however you like! Chicken pot pie, sour cherry pie and pistachio nutella are my favorites, but this recipe for pumpkin pie filling is pretty amazing! The maple syrup and fresh ginger really make it special. It tastes best after a day or so, so make two and keep enjoying it for the rest of the weekend!
___________________________________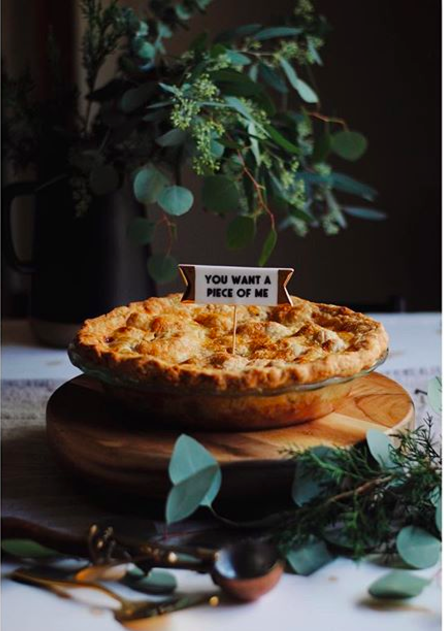 Speaking of pie, our friend Krista of Her Name is Mud made these super adorable and hilarious pie toppers for the holidays! We can't get enough of these!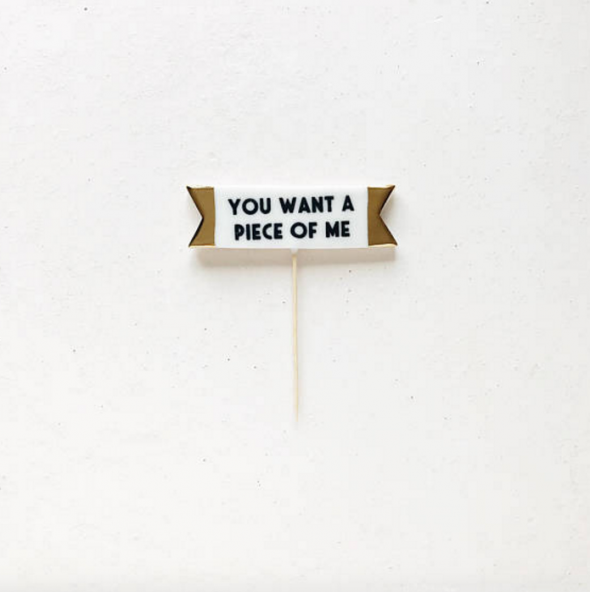 "You Want a Piece of Me" Topper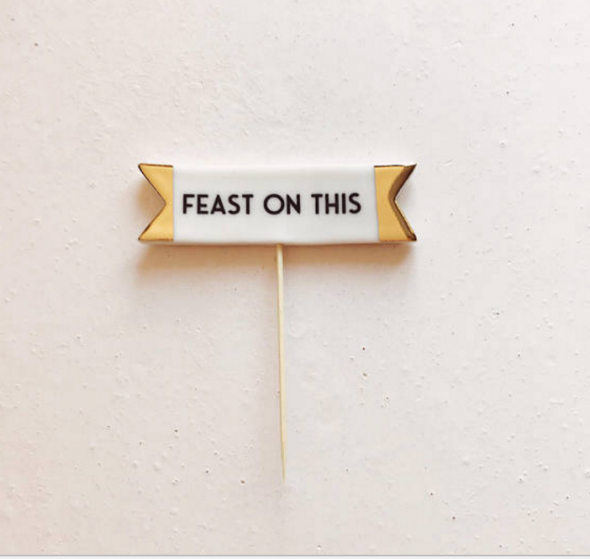 ___________________________________
There is still time to get some of those last minute essentials!! Here we rounded up a few must-haves!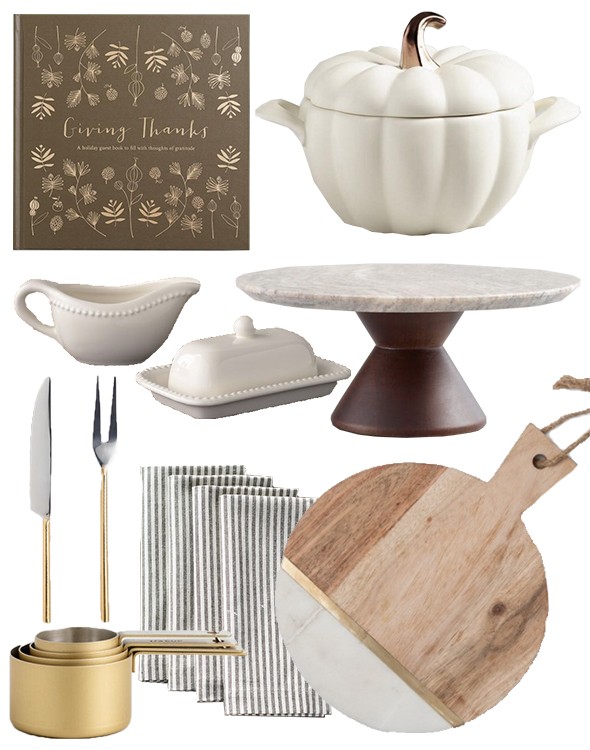 Giving Thanks book  //  ceramic pumpkin casserole dish  //  gravy boat and butter dish
pie stand  //  carving utensils  // gold measuring cups  //  napkin set  //  marble and wood cutting board
___________________________________
And now that it's finally cooling down here in the desert, I've been only wanting to wear the coziest, warmest pieces. Here are some of my favorite recent finds, just in time for Thanksgiving!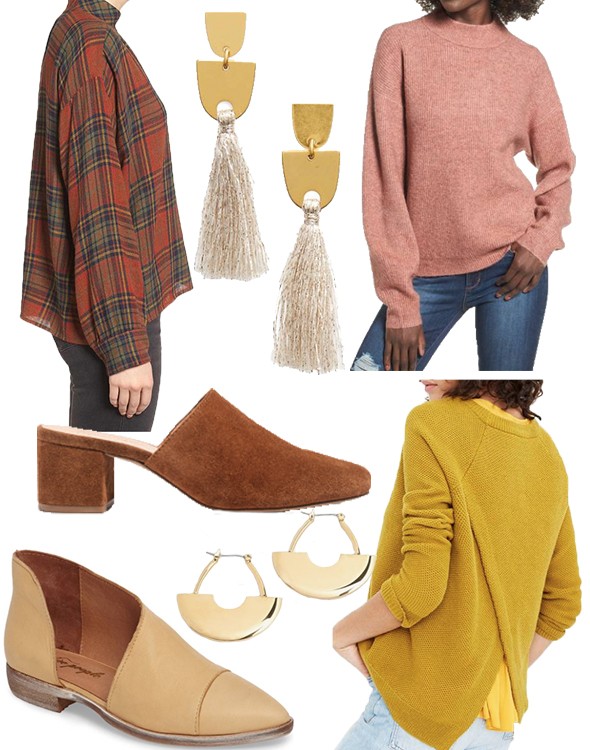 plaid shirt  //  tassel earrings  //  pink sweater
mules  //  yellow sweaters  //  gold earrings  //  flats
Happy weekend, friends! As always, THANK YOU for being here! Couldn't love or appreciate you all more. xo jenny