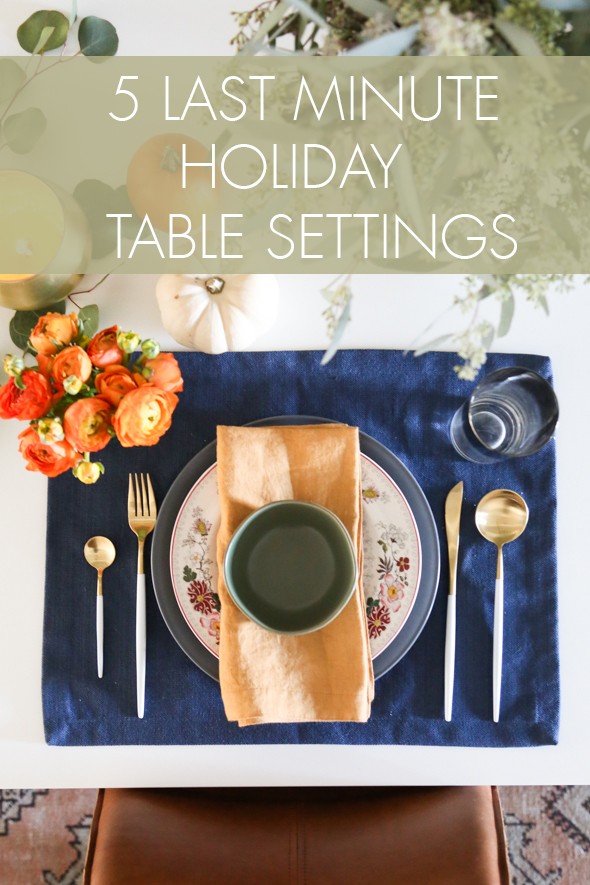 Thanksgiving is a BIG DEAL in my family. We go up to my parents house every year and stuff our faces for like three days straight. :) It's amazing.
I love making our Thansgiving table look extra special, but that doesn't mean you have to spend a fortune on new flatware or expensive china! Here are some table settings we made with clearance items, Amazon finds or easy to source pieces! I think these are all so pretty – it's hard for me to pick a favorite! :)
I always have a bunch of my favorite white ceramic plates and gold flatware ready to go. These are the perfect base for almost any style of table setting!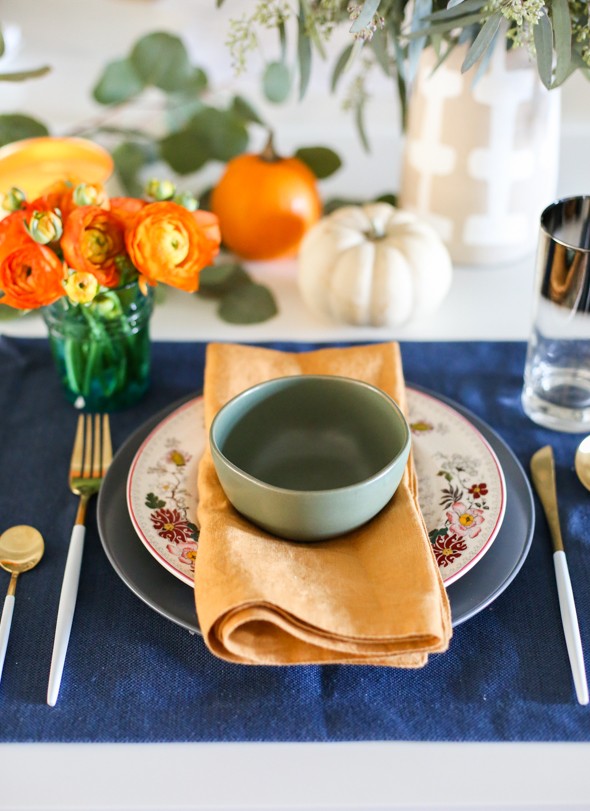 This first setting idea is a little more on the traditional side. We put an updated spin on your classic Thanksgiving patterned dish (on clearance!) by pairing it with solids in deep, rich colors. Also, can we talk about how amazing this flatware is?! IT'S FROM AMAZON. Find of the century. We have the white and gold set here, but we also used the black and gold in a different setting. I love both so much.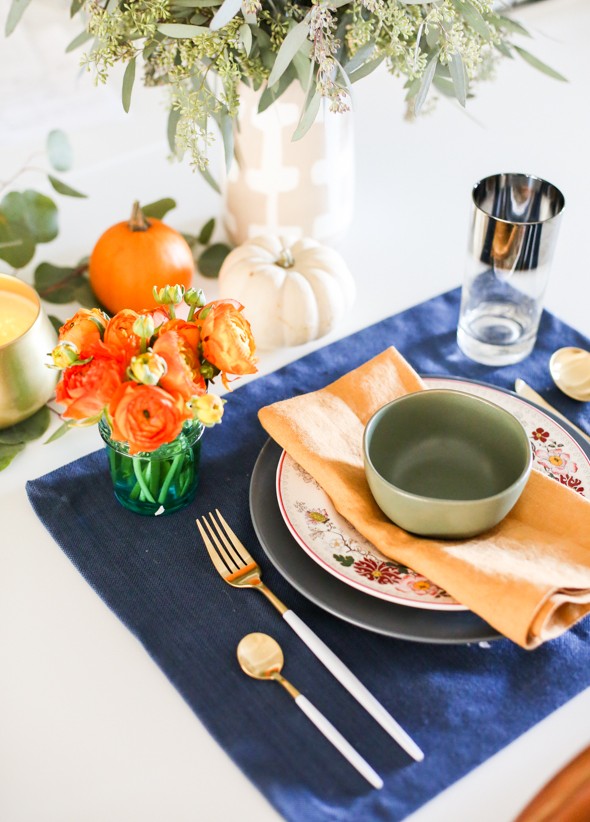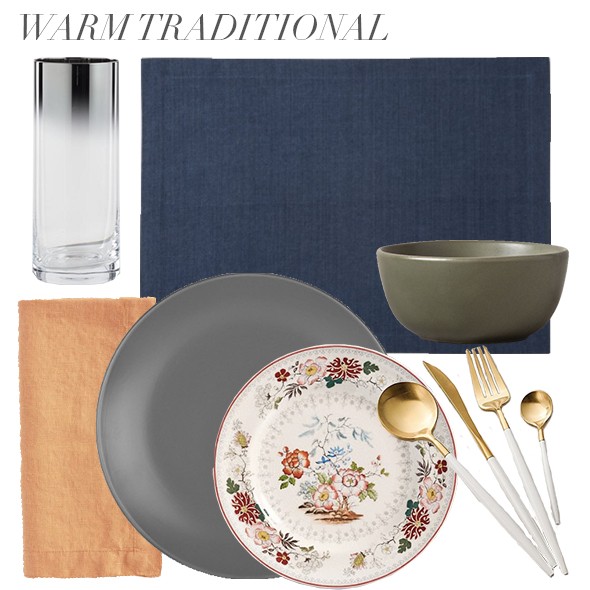 glass  //  placemat  //  napkin  //  green bowl
dinner plate  //  salad plate  //  gold and white flatware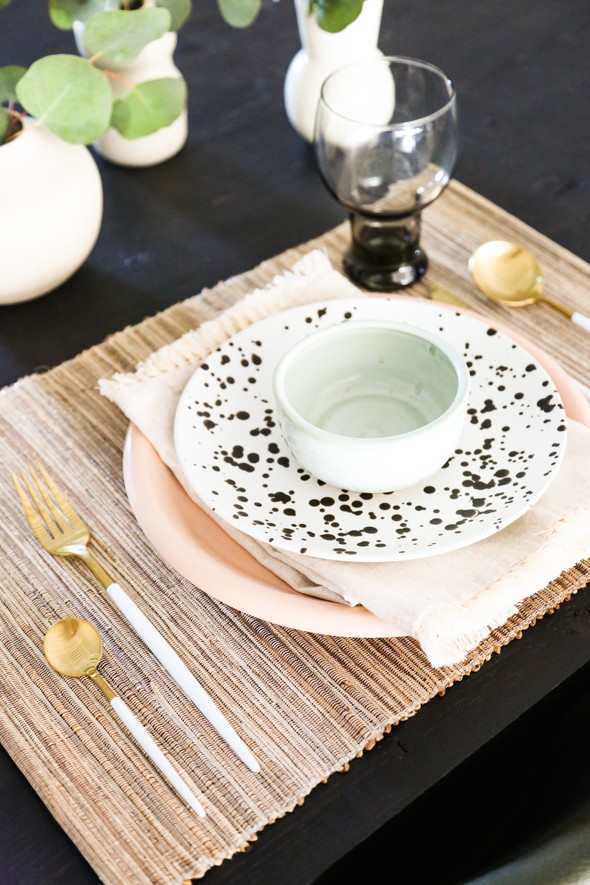 Our next look is a little more modern and textural! I love the blush plate with the eucalyptus leaves!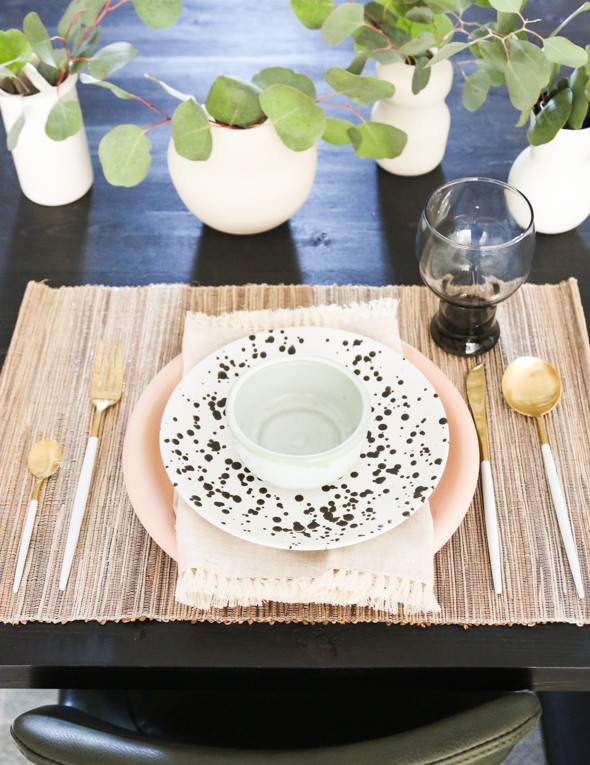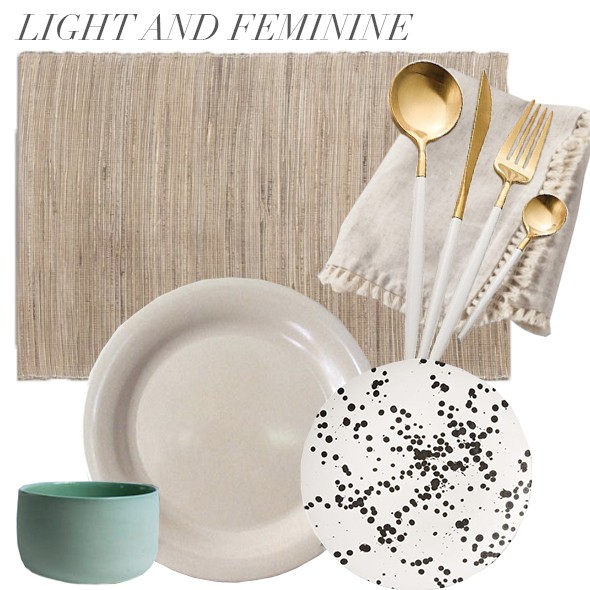 placemat  //  napkin  //  white and gold flatware
handmade green bowl  //  vintage pink plates  //  spotted salad plate  //  vintage goblet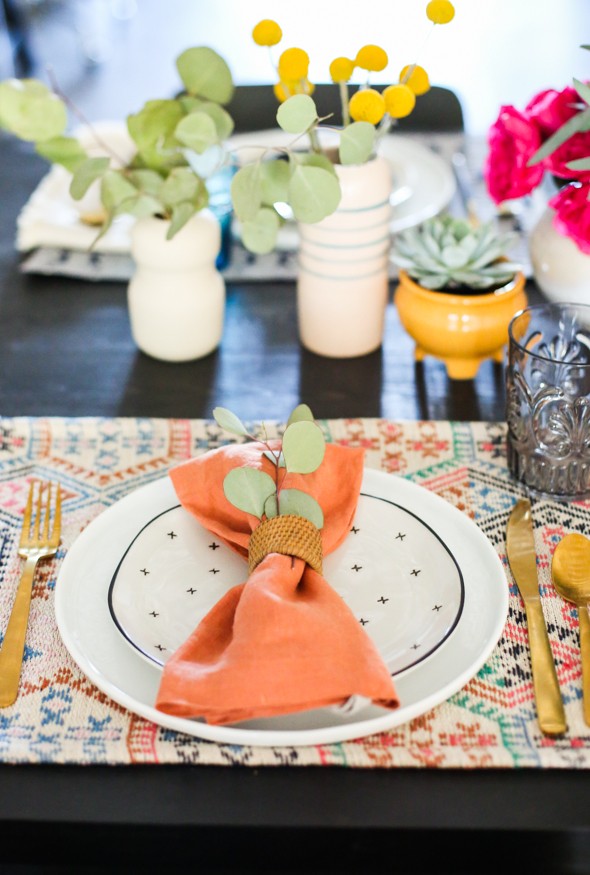 Next up is this bright, bohemian setting. We used this super fun placemat as our base an then layered on some neutral plates (the salad plate is from Joanna Gaines' new Target line! Love!). This look pairs really well with succulents and cacti instead of flowers, which last a hundred times longer than fresh flowers (bonus!).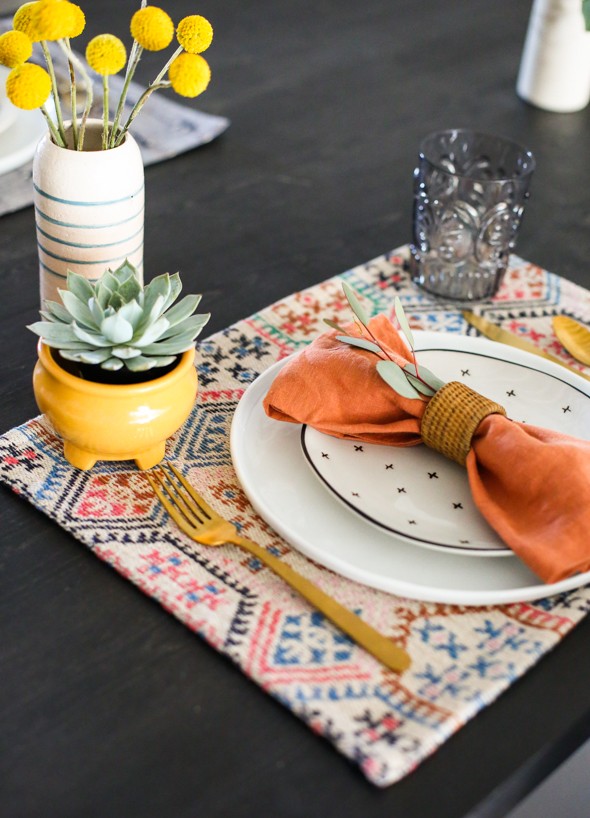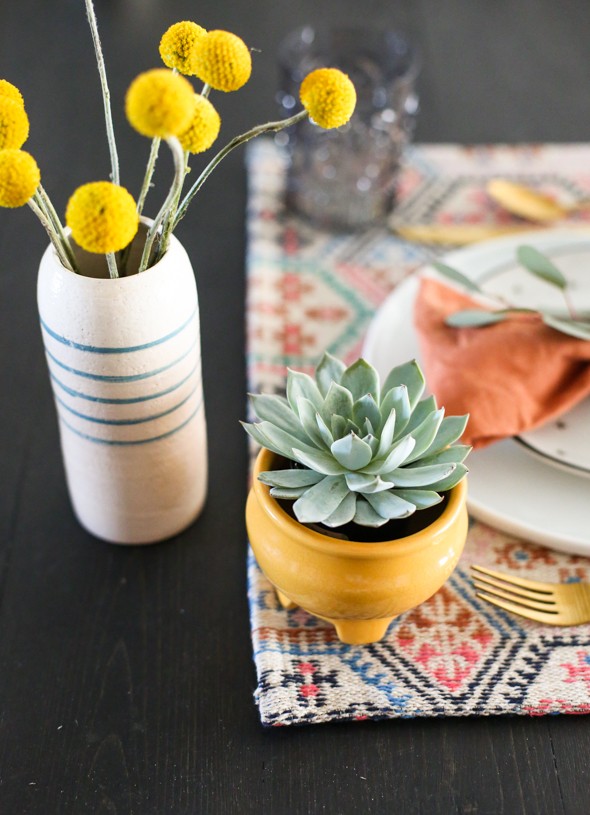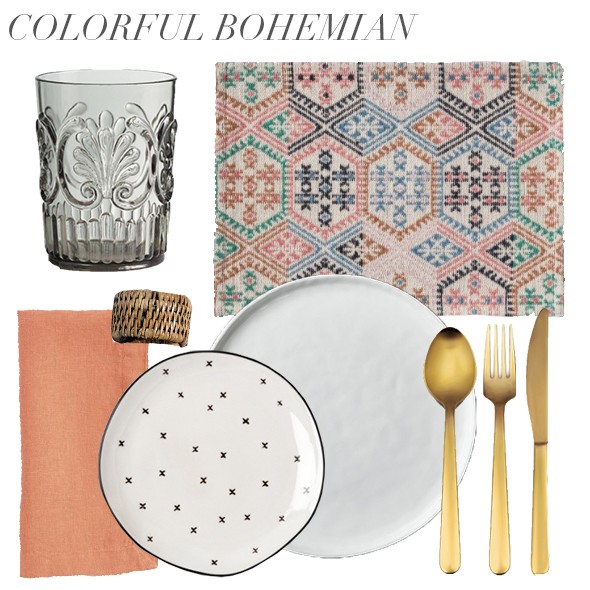 glass  //  placemat  //  napkin  //  napkin ring
salad plate  //  dinner plate  //  fork  //  knife  //  spoon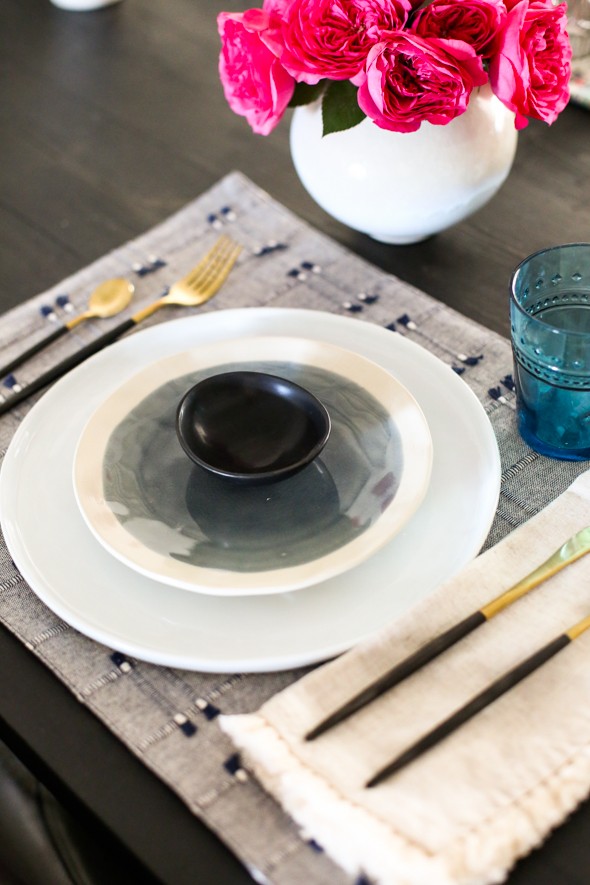 Next up is a modern, masculine look. We kept everything fairly monochromatic here, with just a small pop of color in the glass and flowers.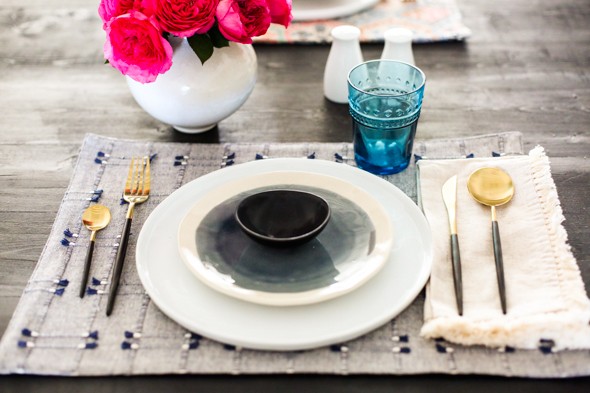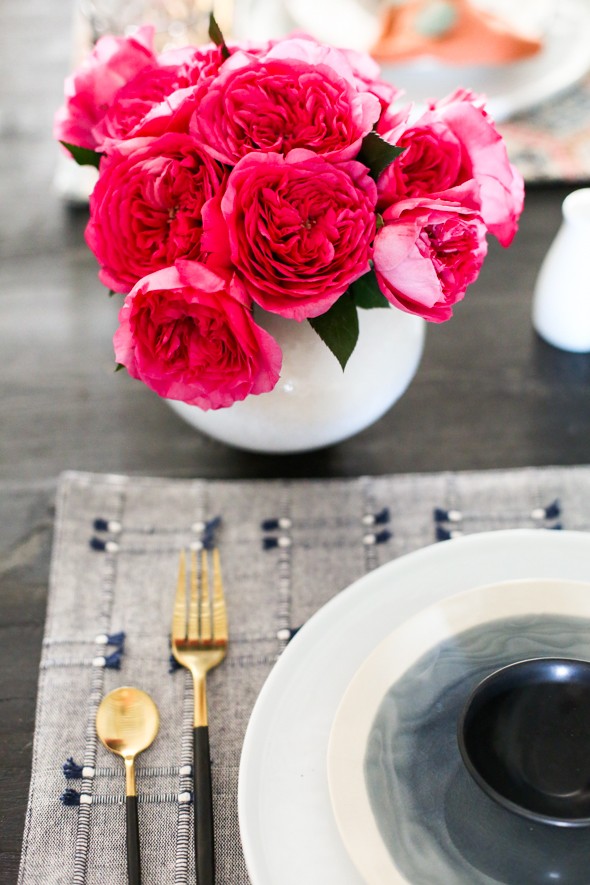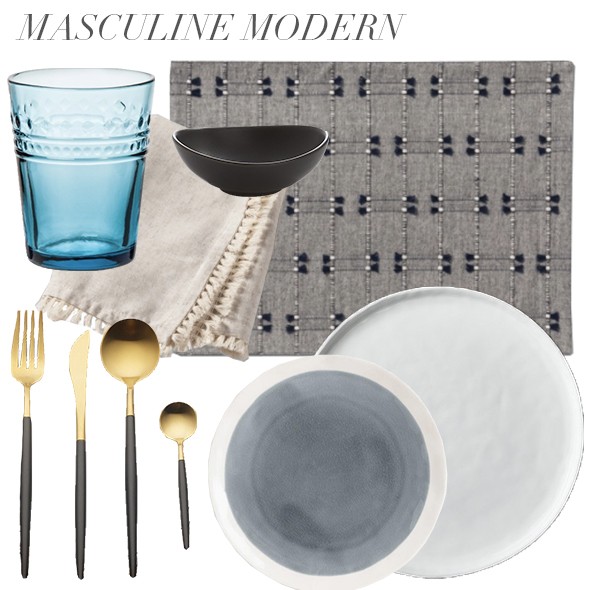 glass  //  placemat  //  napkin  //  black mini bowl
gold and black flatware  //  salad plate  //  dinner place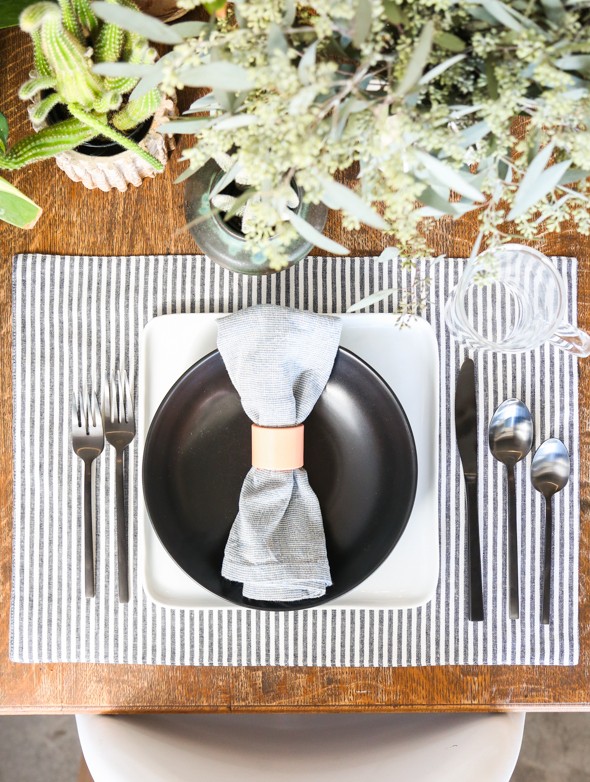 Last is the minimal farmhouse setting. This is a super casual look that pairs really well with simple greenery!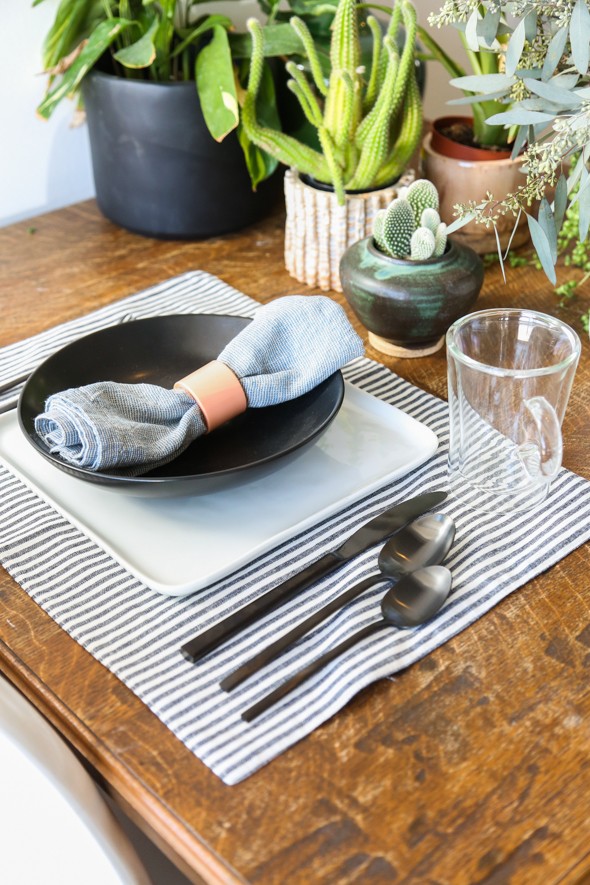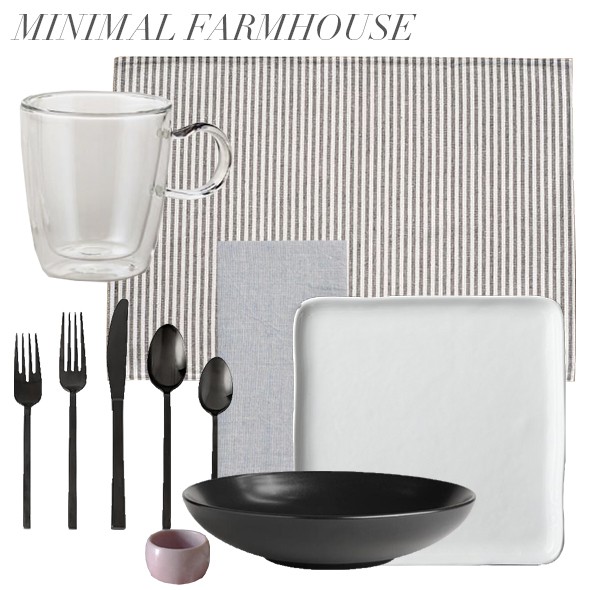 glass mug  //  placemat  //  black flatware
napkin  //  vintage pink napkin ring  //  bowl  //  dinner plate

We had a lot of fun putting together these table settings! I hope they gave you some ideas for your own holiday tables this year! Did we miss any of your favorite pieces? Those Crate and Barrel plates are my all-time, forever favorite! :)