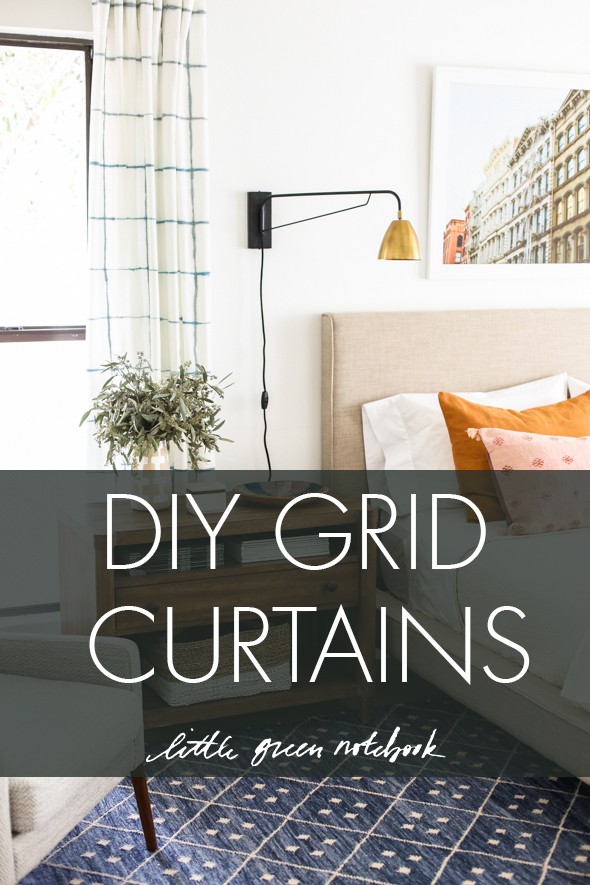 This week we are tackling the window situation in our master bedroom for the One Room Challenge! This room gets a lot of light, which is so, so pretty, but we really need to add some privacy and some light control in here! I'm planning on woven shades for the windows for practical reasons, but I REALLY love curtains in a bedroom. They really help to soften the space and somehow make it feel safer and more comfortable? I'm a big fan.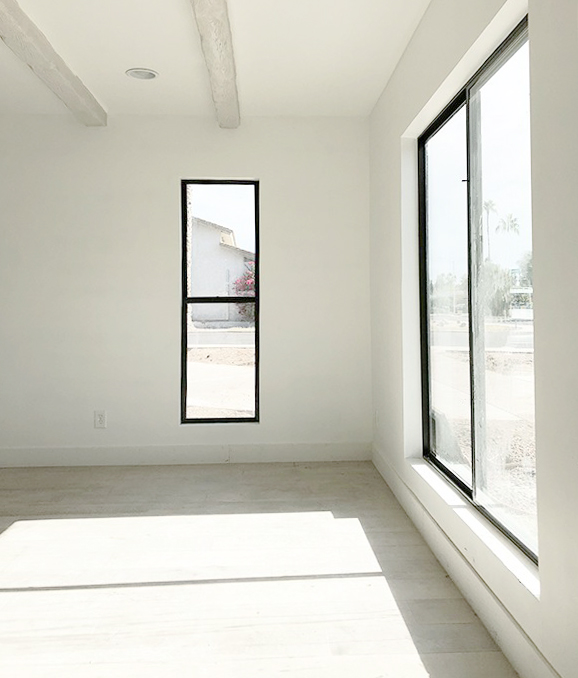 The added bonus of hanging curtains is you can make smaller windows look bigger or smaller depending on how you hang the rod. I usually hang my rods high and a little wide so windows look bigger and the ceilings feel taller. It really helps to trick the eye!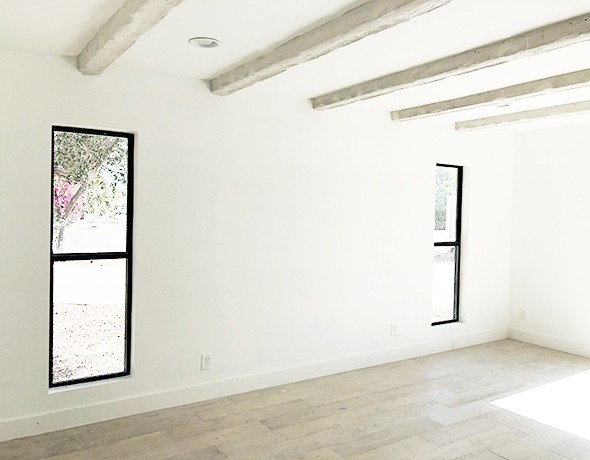 When we were looking at inspiration for this room, I kept coming back to the idea of incorporating a grid pattern, sort of like the the Dash & Albert rug we used Lucy's dining room. I like that the scaled is modern and sliiiiiightly graphic, but still pretty subtle.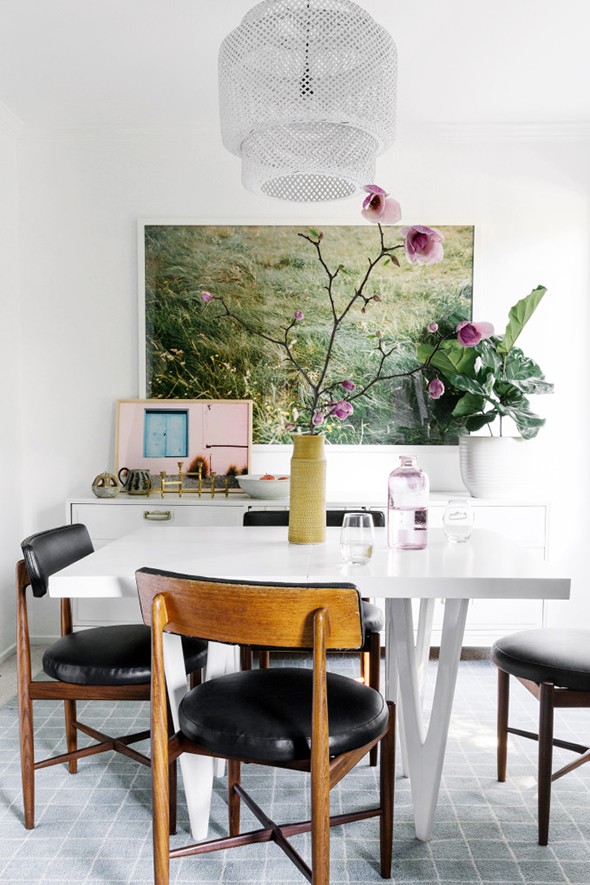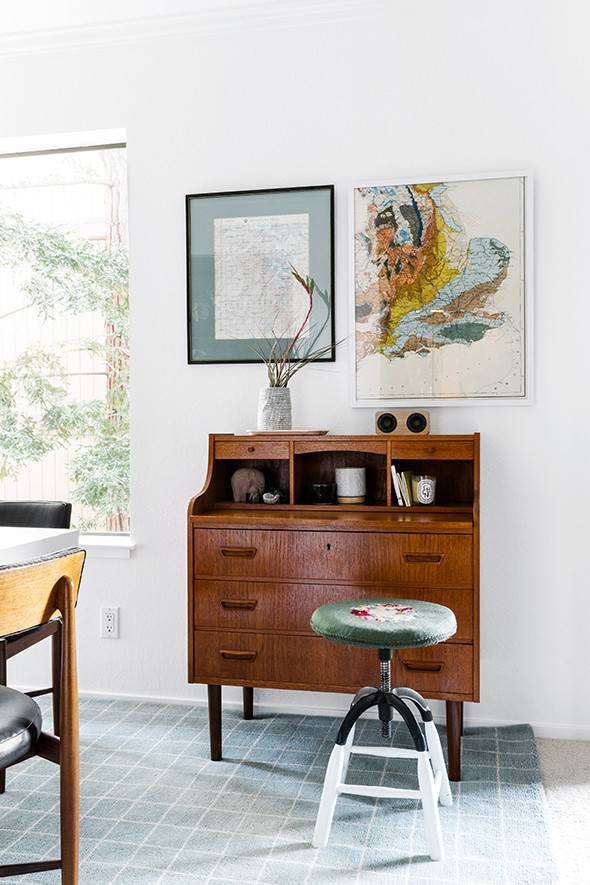 We picked up three sets of these basic white linen curtains and to try out a DIY with watercolor paint.
I started by laying out one of the curtain panels on a drop cloth and making a small mark every 5″ to help keep the start of my grid lines spaced correctly. You could use painters tape here to perfectly measure your lines, but we were going for a more organic look, so I decided to freehand it.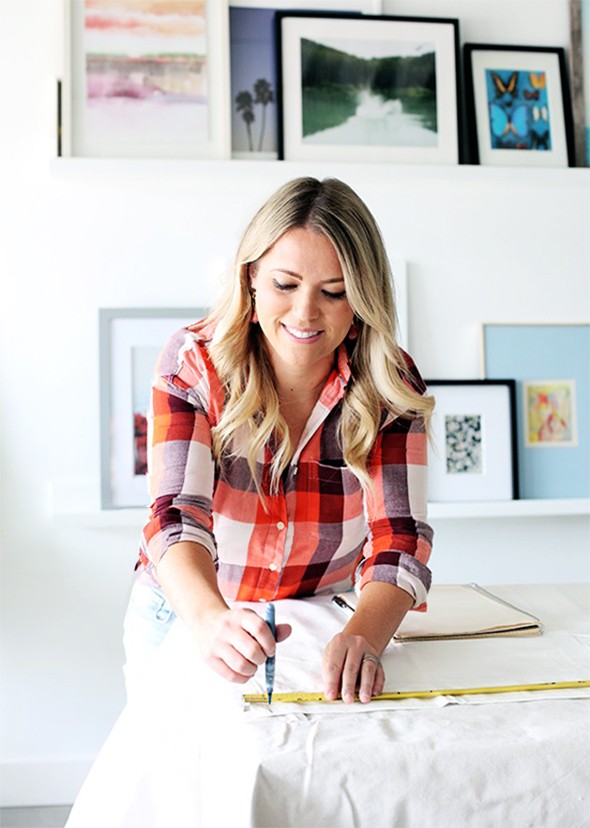 I'm am borderline obsessed with following calligraphy artists on instagram and I remembered seeing that one of the artists liked using these watercolor brush pens and thought they could maybe work for this project. I was hoping it would help my lines look more consistent and fluid with the paint constantly feeding into the brush from the well, rather than having to dip and redip every few inches. It looks like most artist just fill the chamber part with just water and dip the brush in their paint, but we filled our brush pen with really diluted watercolor paint to make things really easy and I think it worked great!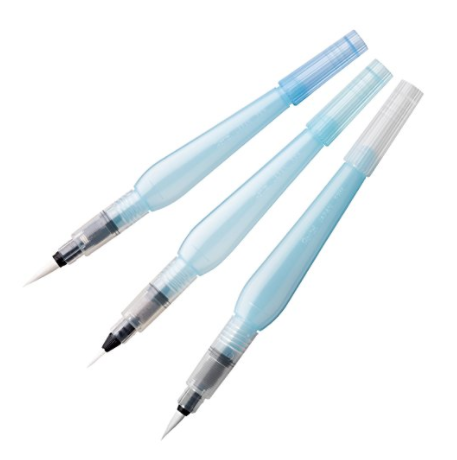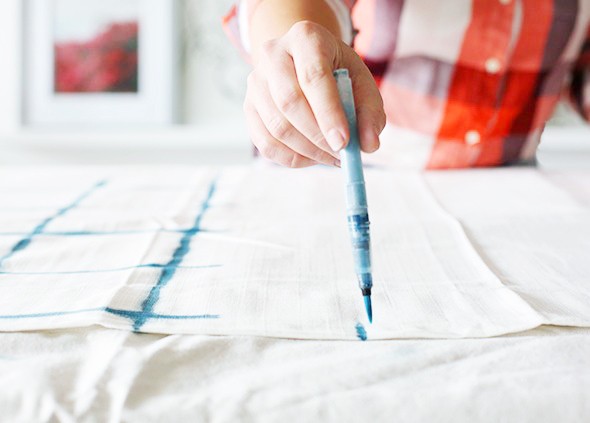 To get this inky blue indigo color I mixed equal parts blue and black watercolor paint together in a water bottle that I kept handy to refill the pen. Isn't the color so pretty here?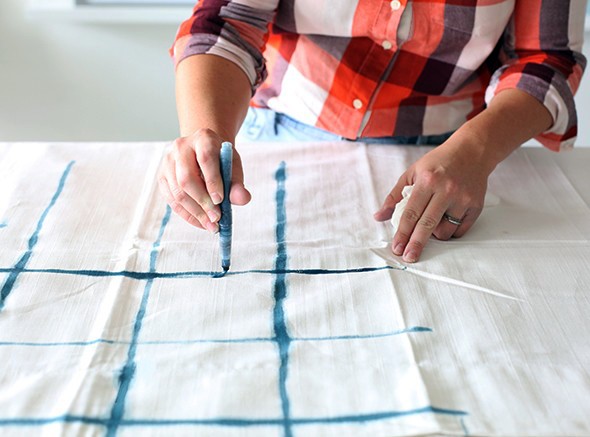 When you squeeze gently, the paint pen will disperse a pretty consistent flow of paint, but every now and then a bubble will cause some extra paint to drip out. Instead of worrying about it, I decided to embrace the irregular look and I think it looks so cool! It sort of looks like this shibori DIY we did last year, right? (PS LOVE that you guys are still tagging me when you try these projects!! It's so fun to see the colors and patterns you have figured out!)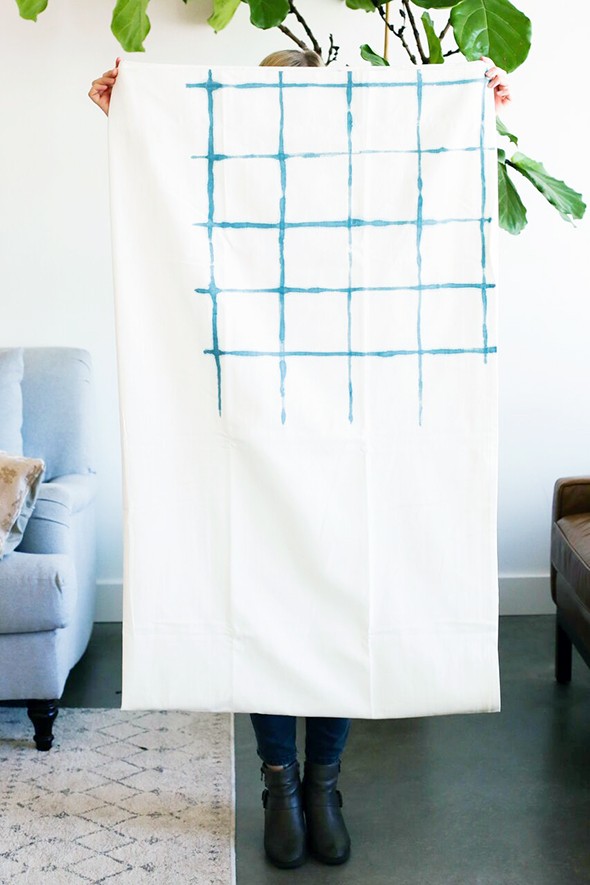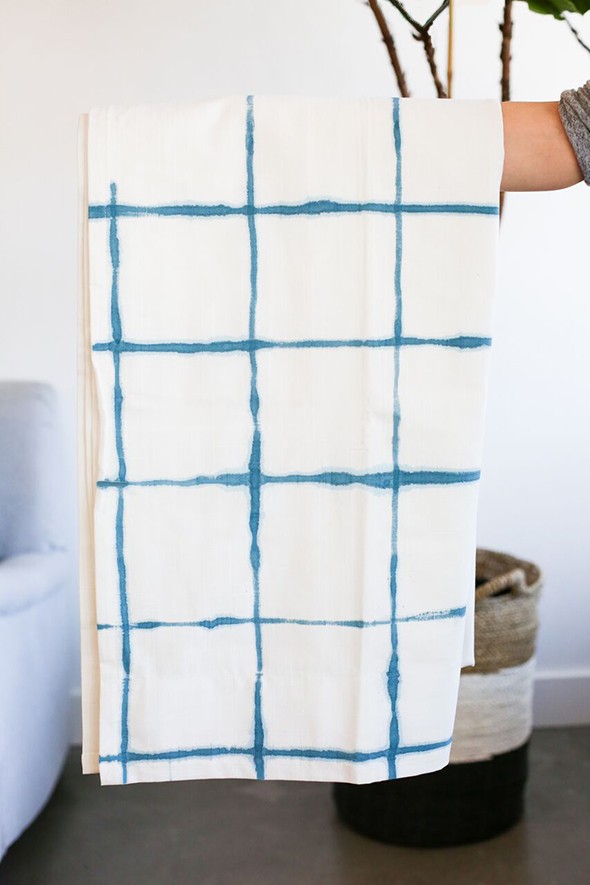 I let this sample dry overnight and this morning when I came into the studio, it was a little lighter than I hoped it would be. I should have guessed that was going to happen, but now I'm trying to decide if I should just keep going with this color. Do you think I should go a little heavier on the black or do you like the indigo as it is here? Here's a reminder of the room colors: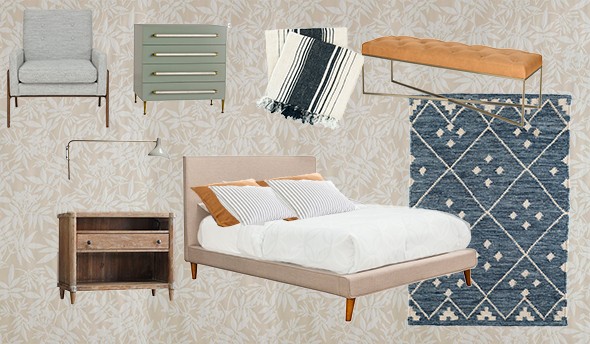 We're getting ready to install this space soon and I can't wait! Here are the last few ORC posts in case you need to catch up! And don't miss out on my fellow participants below! :)
Week 1  //  Week 2  //  Week 3  //  Week 4
————————————————————–
Boxwood Avenue  //  Coco & Jack  //  Shay Geyer  //  Design Manifest
Dwell with Dignity  //  The Makerista  //  Making it Lovely  //  Dabito
Old Home Love  //  The Painted House  //  Megan Pflug  //  The Pink Pagoda
Erica Reitman  //  Sacramento Street  //  Simply Grove  //  Jill Sorensen
Sugar & Cloth  //  BrittanyMakes  //  Waiting on Martha //  The House that Lars Built