This post is brought to you by MOO! All opinions and images are my own. Thank you for supporting the sponsors that make LGN possible! :)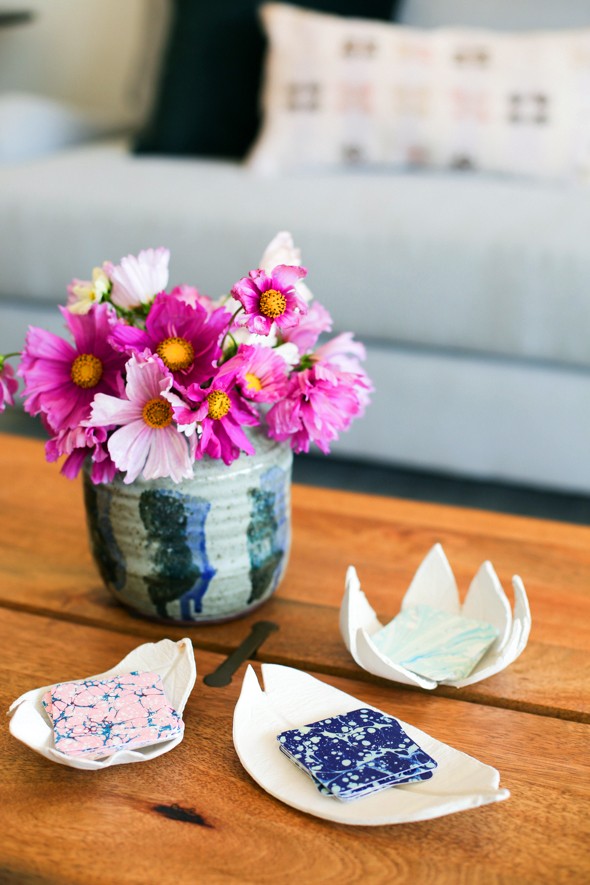 This is a big week for us. I am heading to High Point market to meet with some furniture manufacturers we have been talking with about our first home collection! Eeeeeeep!!!! I'm feeling all the feels as we work hard to make this dream a reality. One of the things on my to do list before leaving for North Carolina tomorrow was to get some new business cards printed. After seeing this post on SFGirlByBay, I was thrilled to get to work with MOO to design our new business cards and print shop marketing! I was in a hurry, so it really helps that they offer next day shipping.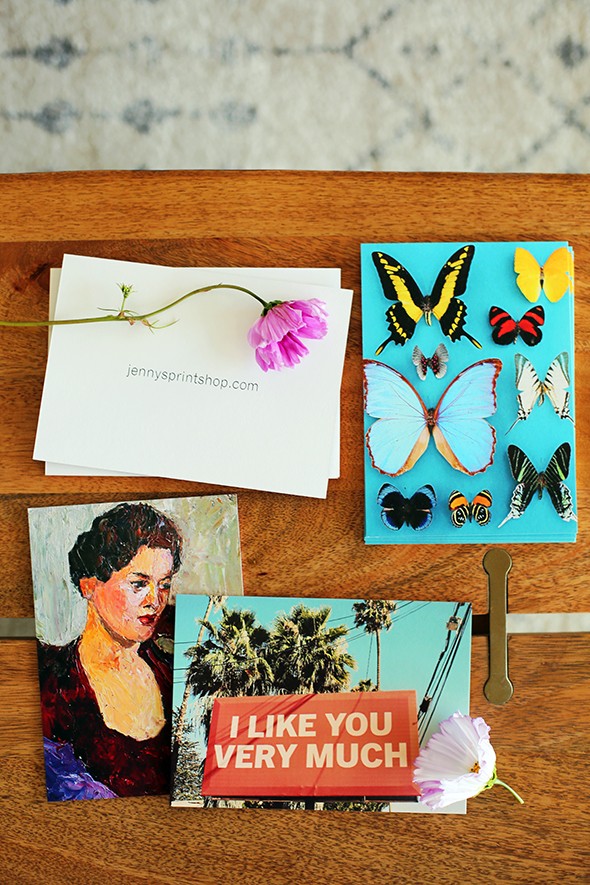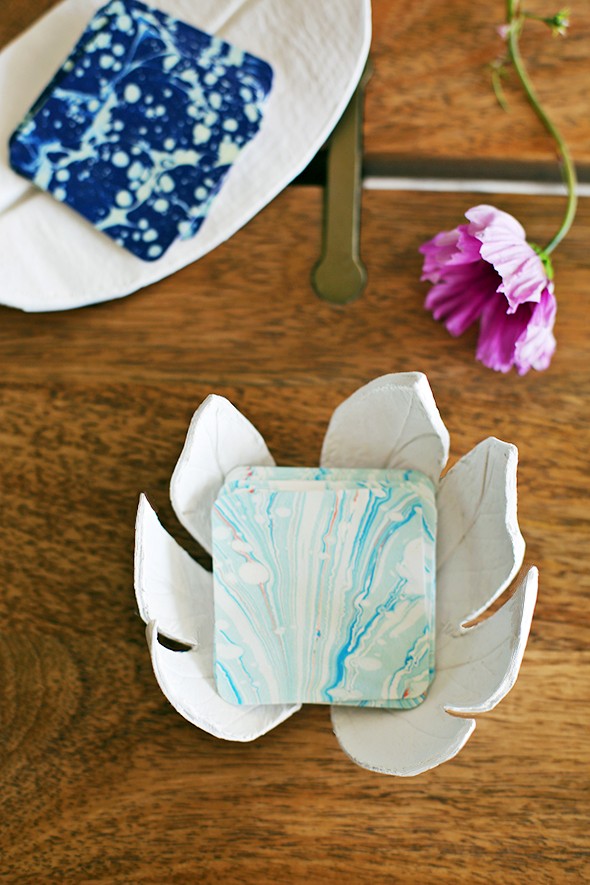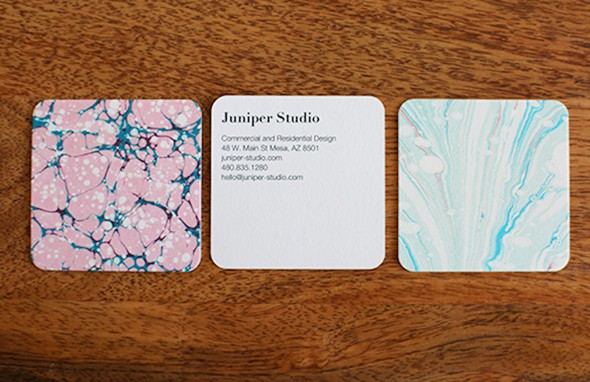 Their site is GENIUS and incredibly easy to use. Really, truly, even if you have zero graphic design experience, you can have the business cards (or the stationery, postcards, invitations…) of your dreams at a completely affordable price point. I thought I would want to design my own cards but as soon as I saw this marbled option in their design library, it was game over. Can you even? There are lots of different options, but I especially love the square size and the rounded corners on our cards! I chose their brand new Cotton Business Cards. The paper is made from recycled cotton t-shirt offcuts from the garment industry which would normally be thrown away. It's a modern take on a cotton rag paper meaning that these cards aren't only beautiful and high quality—they're also tree free! Isn't that cool?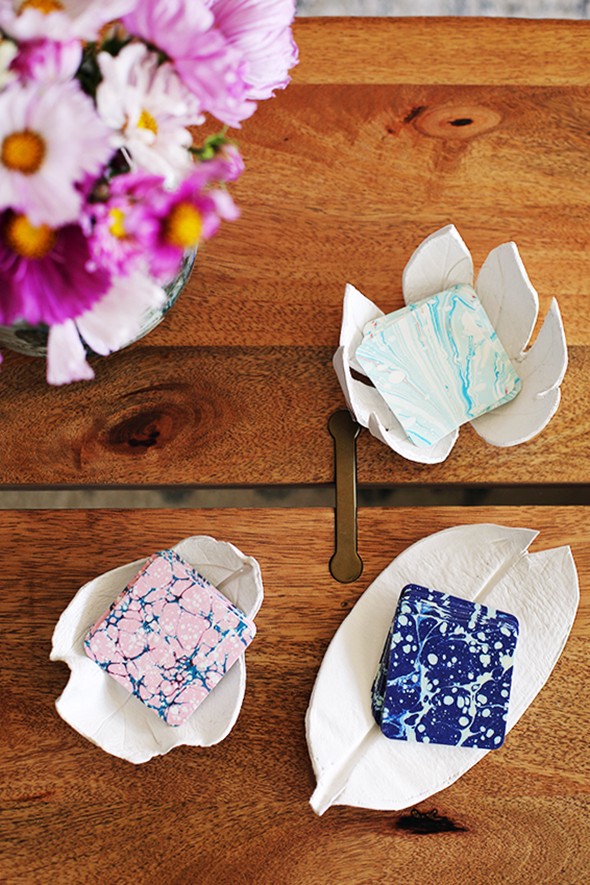 We used this super simple tutorial to make a few of these leaf-impression card holders to keep all around the studio. My daughters even made a few of these that we're using – that's how easy this tutorial is! Basically you use this air-dry clay (I like the bright white, though you can do any color you like!), roll out the clay to 1/4″ thickness using this roller, lay down a leaf with the veins facing down and roll the leaf into the clay pushing hard. You can cut around the leaf with scissors or an x-acto knife and then gently peel off the leaf. We let our clay leaves dry overnight in bowl to give them more of an organic shape. You can sand off any rough spots with a sanding block and you're all done!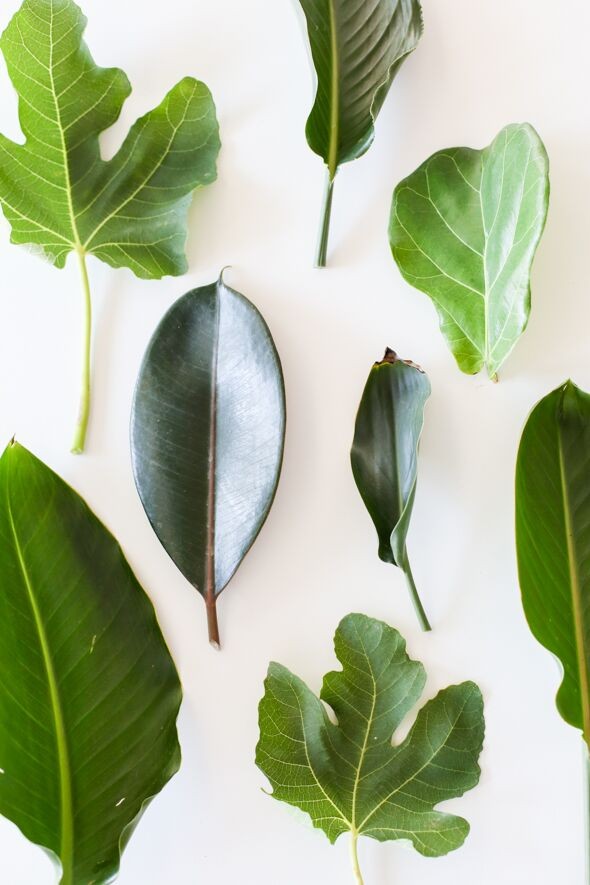 (the more veins in your leaves, the better!)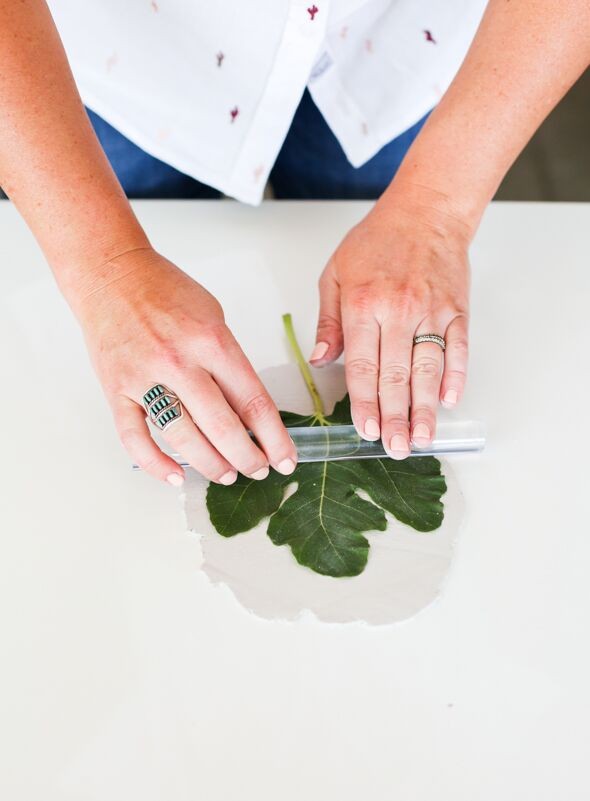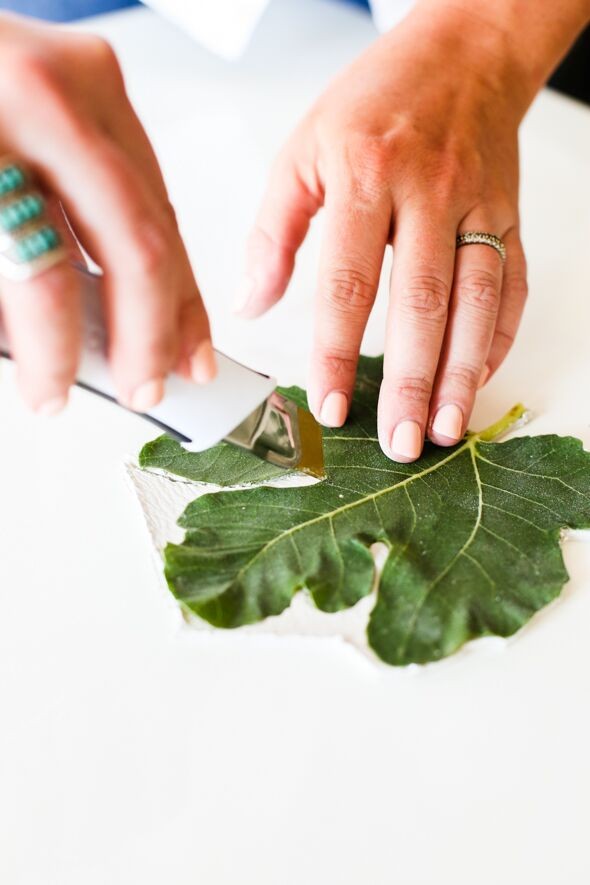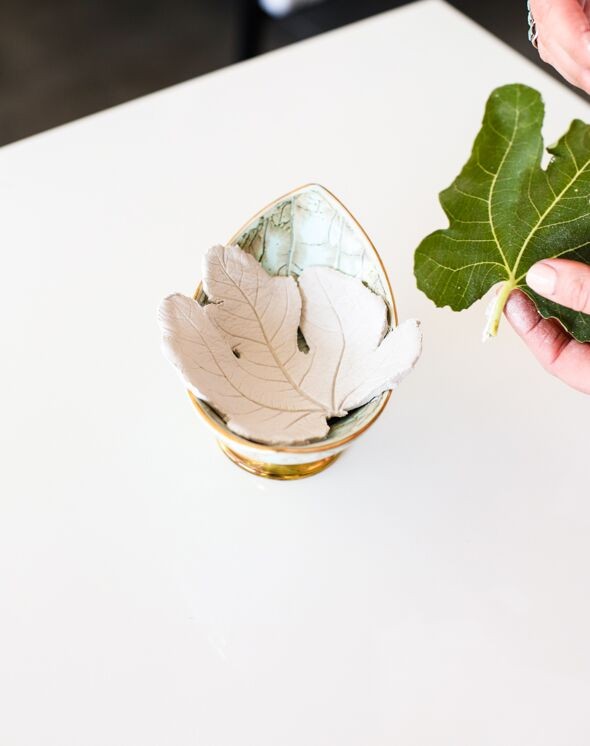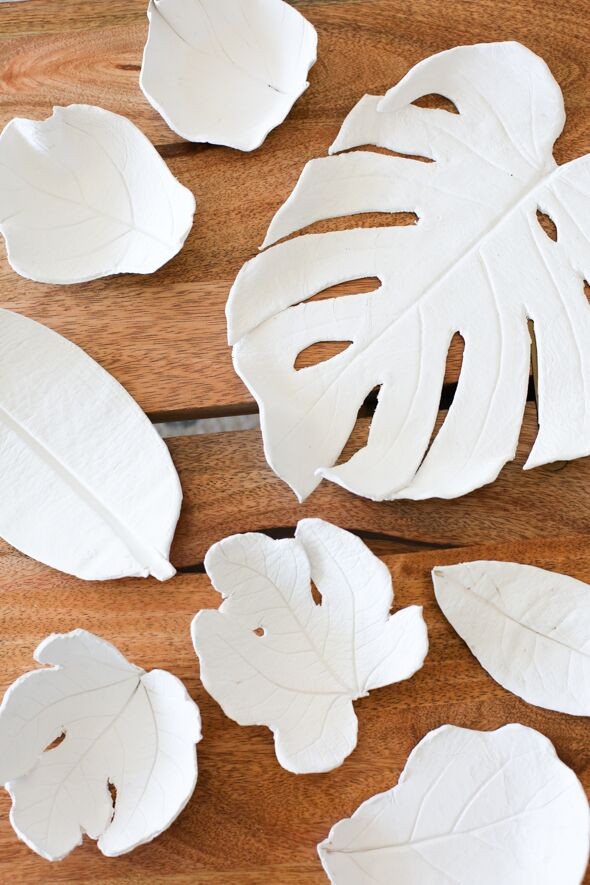 I especially love the big monstera leaf we used to make a card holder for our Jenny's Print Shop 5×7″ take away postcards.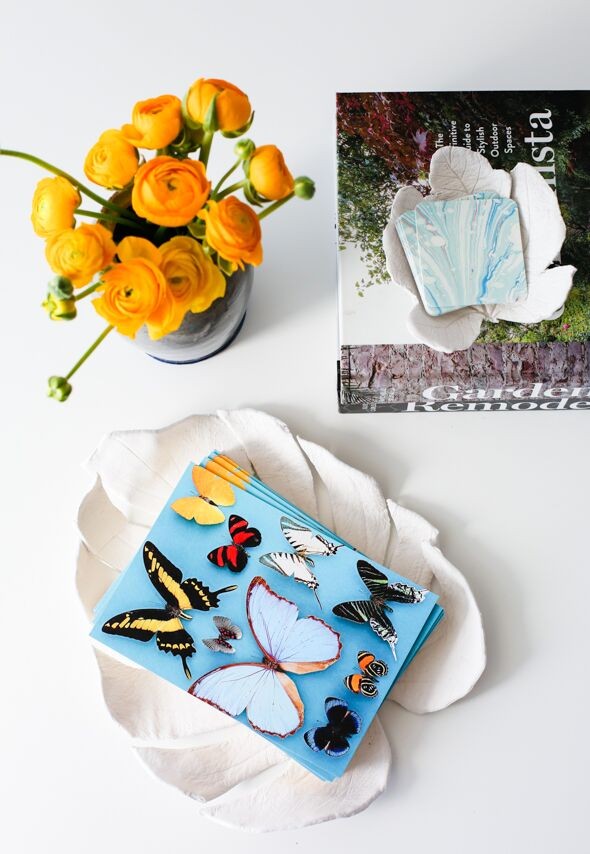 Aren't these gorgeous? We chose MOO's Luxe paper for these and they are SO THICK! And as part of the design process on MOO's site, you get to choose a color for the edging of the post card. It's the details that make the design!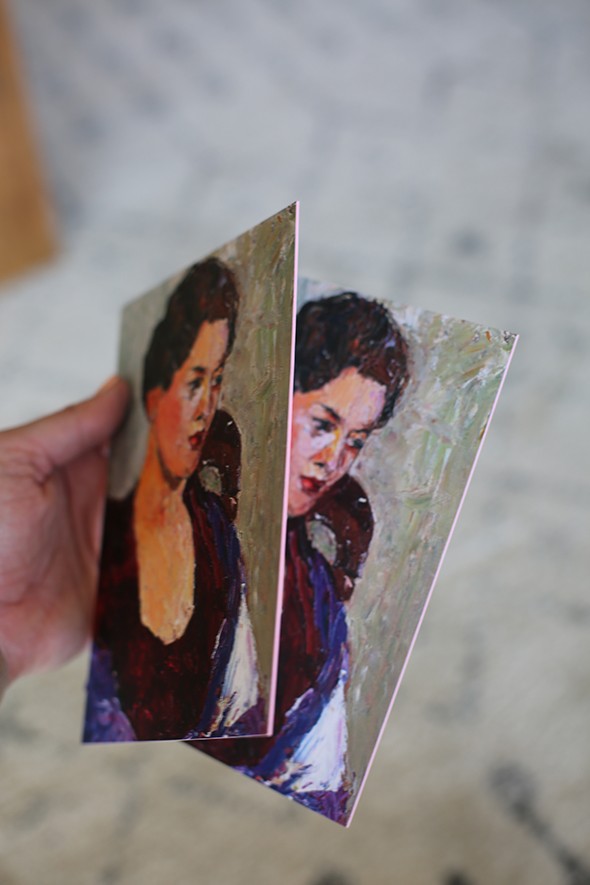 We had a few print shop favorites printed and I picked a different color for each print. I like the idea of giving these out to customers here at the shop. So come on down when we're officially open so I can give you one of these beauties!! :)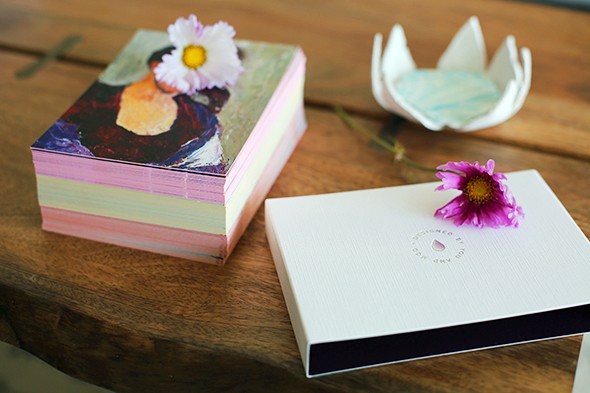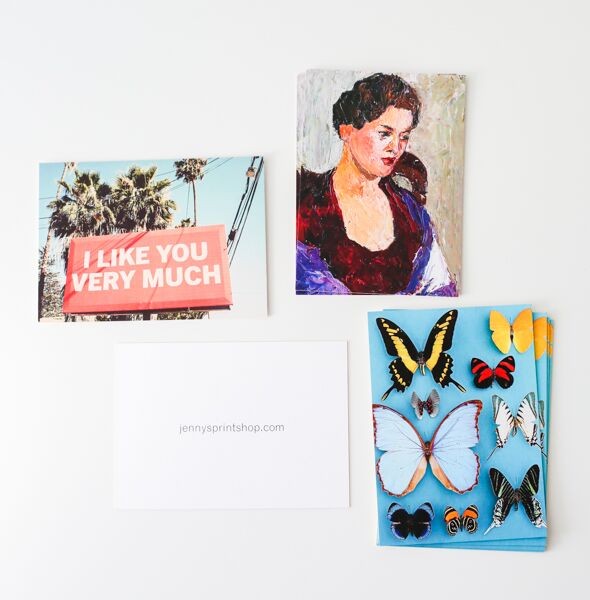 I absolutely can't wait to get to North Carolina tomorrow and start handing these out! Have you checked out the MOO site? I'd love to hear which of their designs is your favorite! And if you're a brand new MOO customer use the code LITTLEGREENMOO at checkout for 15% off Cotton Business Cards! :)