Hello from the airport! Michael and I are headed to High Point Market today for a jam-packed weekend of sourcing for the shop. I'm so excited to see all the beautiful new things this market and to get in some quality brainstorming time with my husband. I think we both have personalities that are about half dreamer and half practical/logical, but as a lawyer, Michael is definitely better at combing through the details! :) I'm so glad he's around. Besides obviously saving me a ton of money in attorney's fees, he's got a great eye and a spot-on instinct. Right now he's helping me at Juniper on nights and weekends, and burning the candle at both ends a bit, but I love how supportive he is. What a man!!
Speaking of figuring things out, you may have heard me lately talking (a lot) about Simon Sinek's books Start with Why and then Find Your Why. I can't recommend them enough if you are at a crossroads with your career or if you need a jumpstart in life. Find Your Why helps you do just that – figure out a personal (or business) mission statement that gets at what makes you tick or what fulfills you. Spoiler alert – it's probably not what you think it is! I'm digging deep and figuring out so many important things about myself right now. It feels like an exciting time! I hope some of you can use the exercises here too to help take your work/daily tasks to the next level!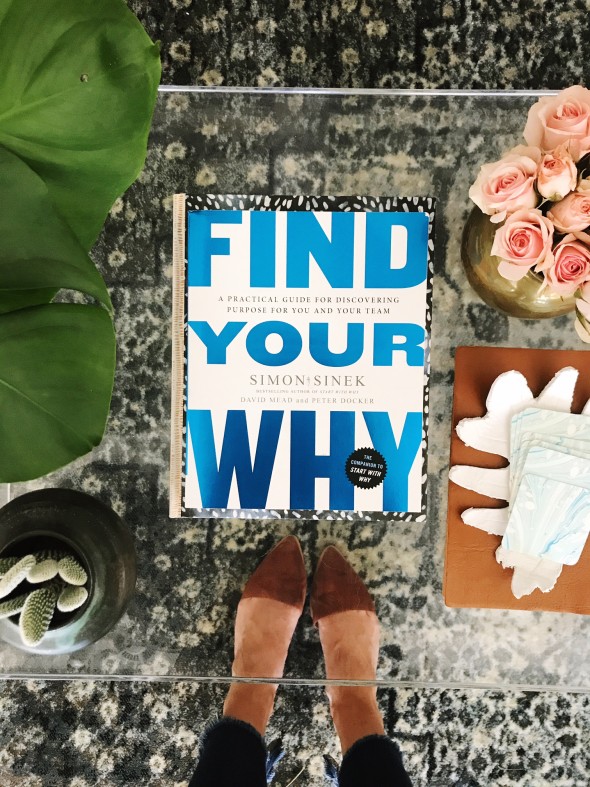 ___________________________________
I turned 35 this week!! GASP!! This felt like a REALLY BIG birthday to me for some reason? Like way scarier than turning 30!
I've been doing some serious retail therapy lately to help soothe my wounded, aging ego and it's a good thing there are so many great sales happening right now! :)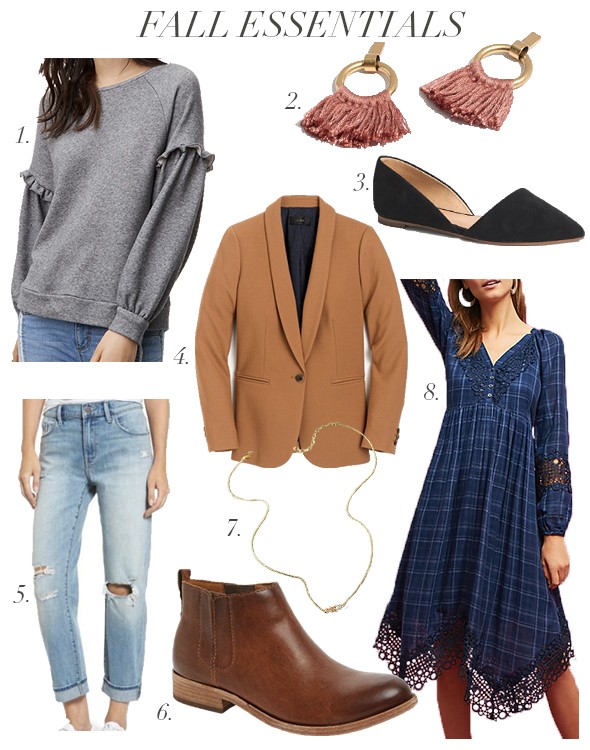 1  //  2  //  3  //  4  //  5  //  6  //  7  //  8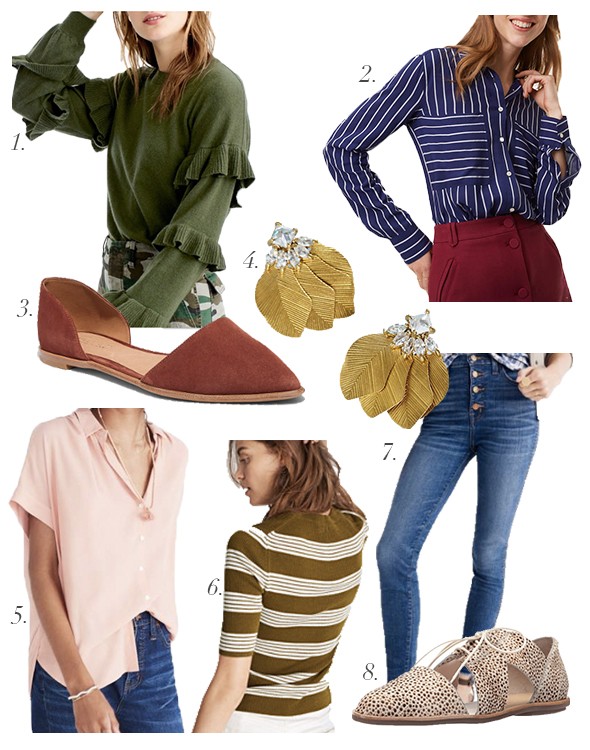 1  //  2  //  3  //  4  //  5  //  6  //  7  //  8

___________________________________
I'm SO glad you guys loved our DIY black and brass fridge tutorial! :) A lot of you asked about how we made the brackets for the shelf, too.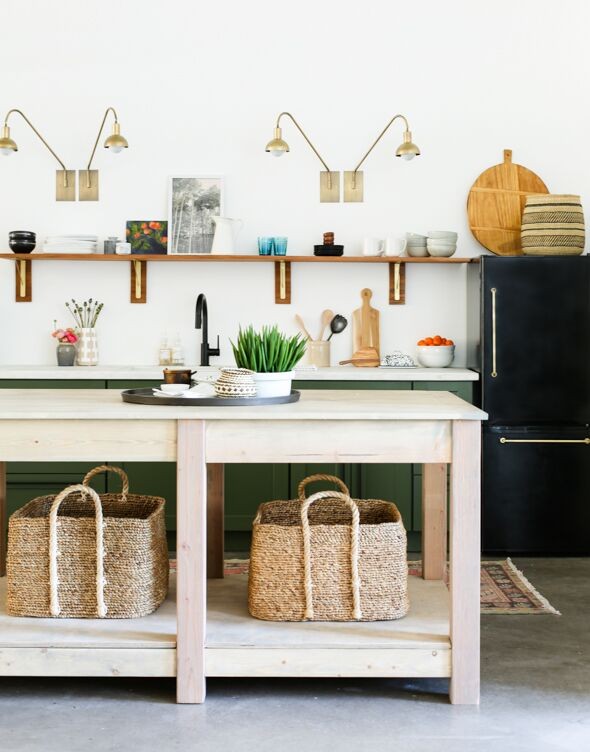 I made the mounts with 11″ deep mahogany boards available at Home Depot. I cut the four back plate pieces to be about an inch wider than the brackets I had picked on all sides. I didn't stain the wood – I just used a dark walnut Restor-a-finish to darken and seal it.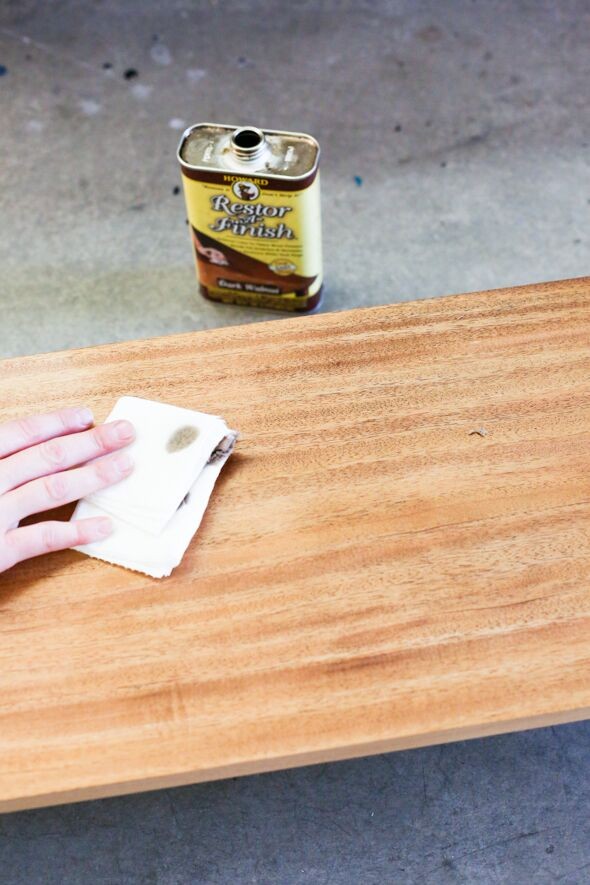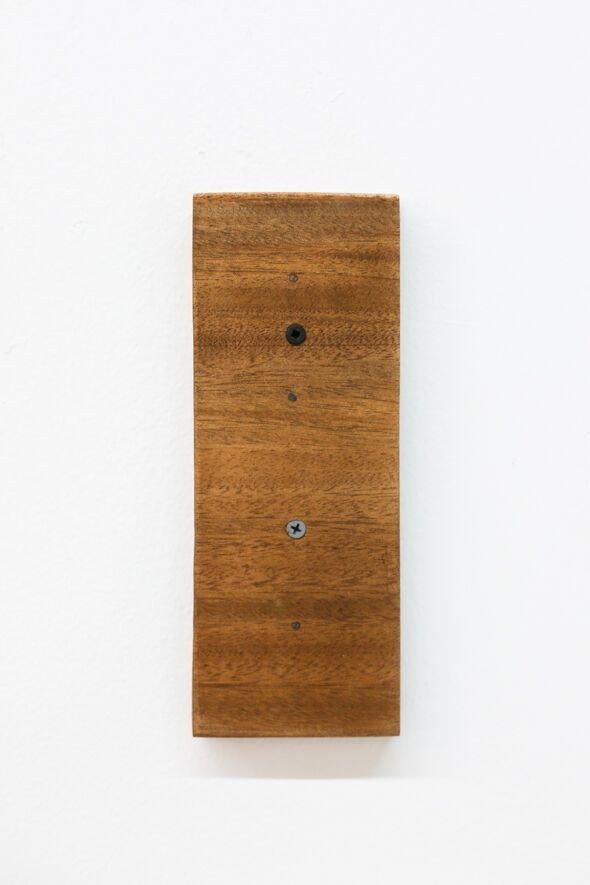 I mounted each of the back plates at 18″ above the top of the counters. Then I sprayed some cheap shelf brackets with gold spray paint and mounted those to the wooden back plates. Then the top shelf was screwed into place and we were done!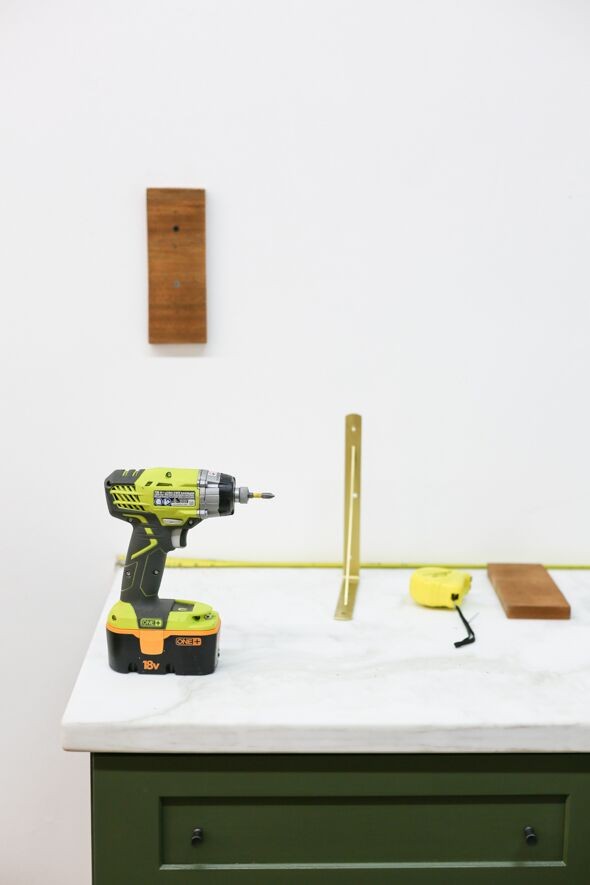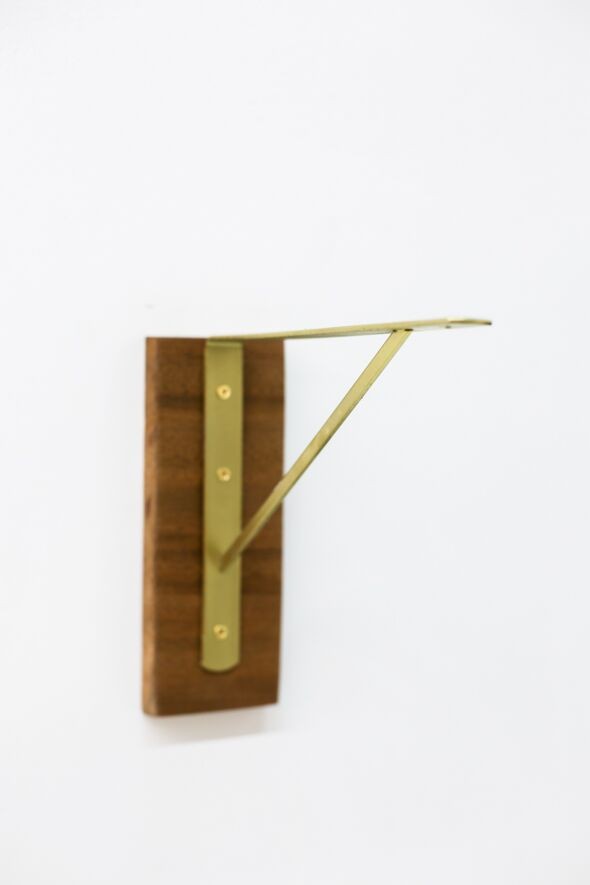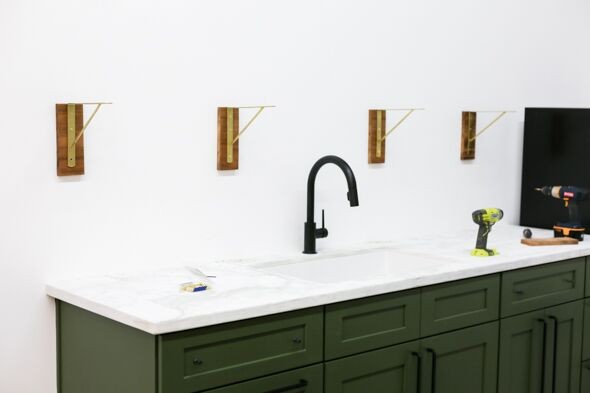 So simple and I think so unique! We thought a lot about doing a tile backsplash here, but I like the simplicity of just these brackets so much more! :)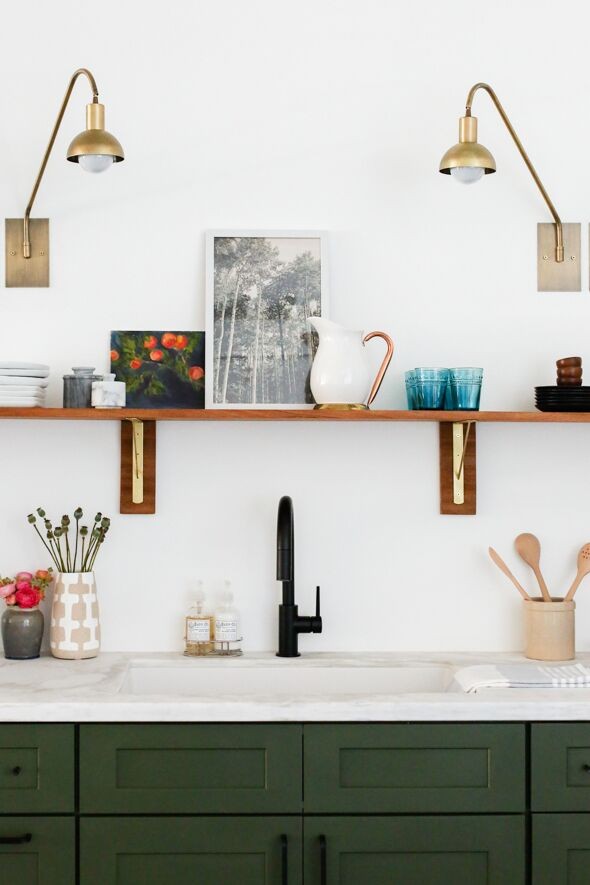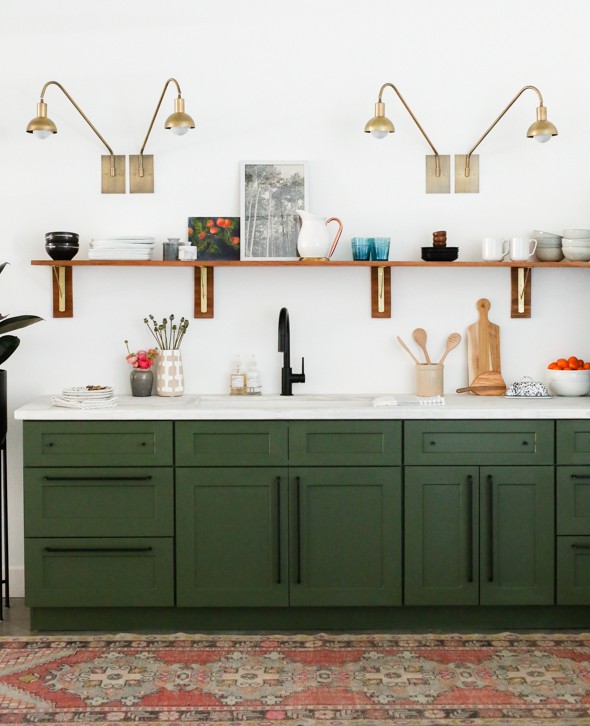 ___________________________________
We spotted this tour of Megan and Luke Pettipoole's Omaha home and loved home bright and cheery it was! We were even more excited when we spotted our Peonies print in her vibrant gallery wall!!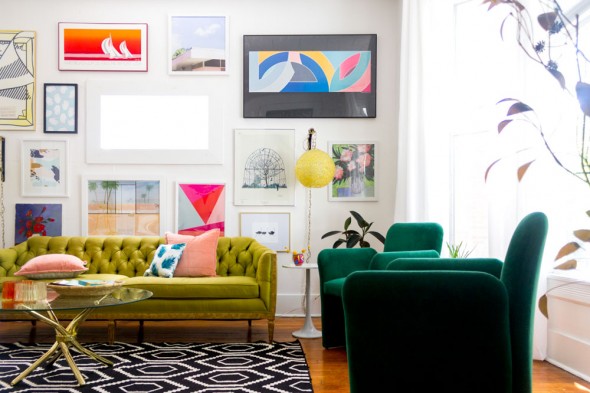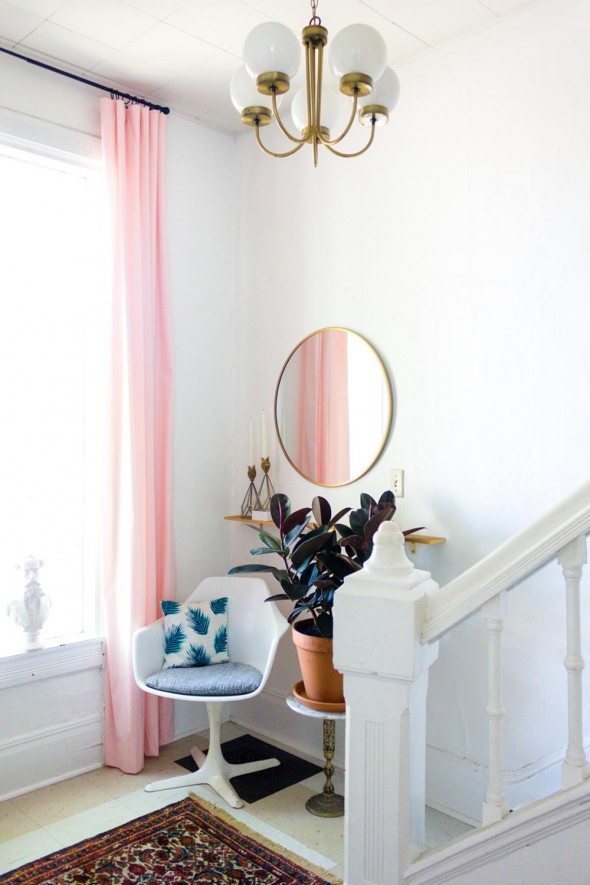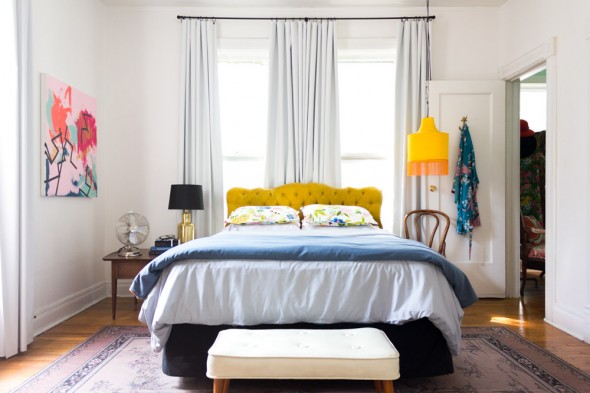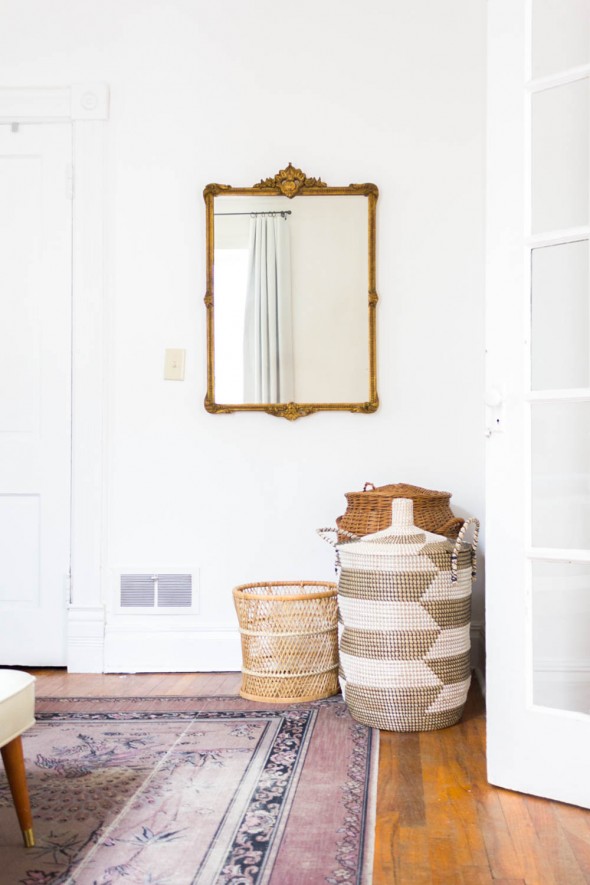 ___________________________________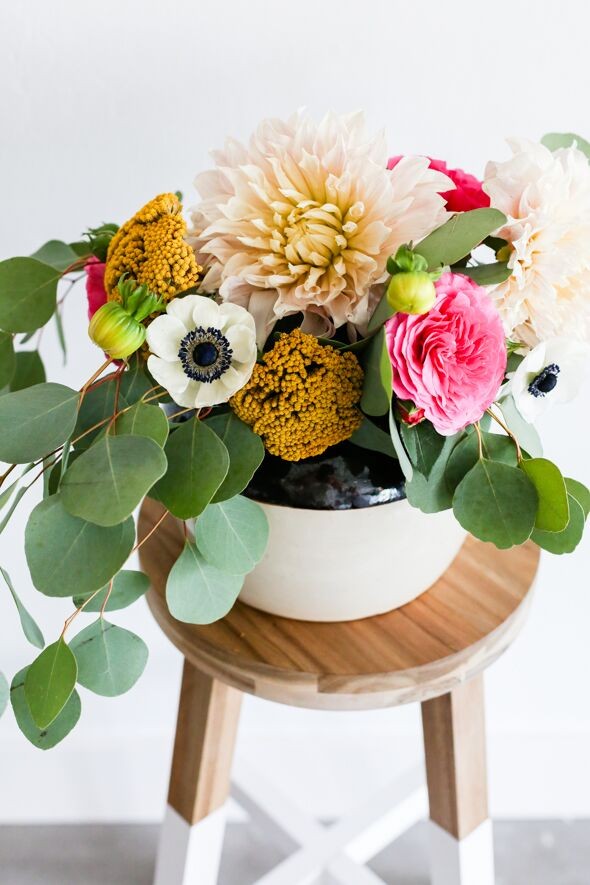 Wish me luck this weekend at High Point Market! Here's my shopping list to add to our line up:
Special and affordable arm chairs or slipper chairs
Pillows that look like vintage textiles but are much more affordable
FRAMES!!!! We need more frames available to buy online, don't you agree?
REALLY great faux plants
Planters and ceramic pieces
Dining chairs
A really great bench cushion sofa that doesn't cost as much as a car. :)
>>>>>>>
Tell me what other things you'd love to see for our home collection! I'd LOVE to hear!! Please and thank you!