We are so, so excited to order some new office furniture for the studio! There are still construction projects going on around us (check out my Instagram stories today for more behind the scenes!), but the craziness and sawdust is only making us more excited to get everything figured out and our orders placed. The problem is there are too many good options out there right now! We are going to have such a hard time narrowing it down. Here are some of our favorites! We'd LOVE your opinions if you have seen any of these in person! I sat in this chair (#3 below) at World Market the other day and I actually really liked it. (Extra tempting because it's on super sale!!)

1 // 2 // 3 // 4 // 5 // 6 // 7 // 8 // 9 //
10 // 11 // 12 // 13 // 14 // 15 // 16 // 17 // 18
Our plan is to do a mix of a couple different chairs. We still love our leopard Eames Management chairs and think they would look really good with the camel and evergreen leather options here! Or maybe that amazing woven leather? Am I missing any other good ones?
(PS you can click right on the photos here in these new slideshows!)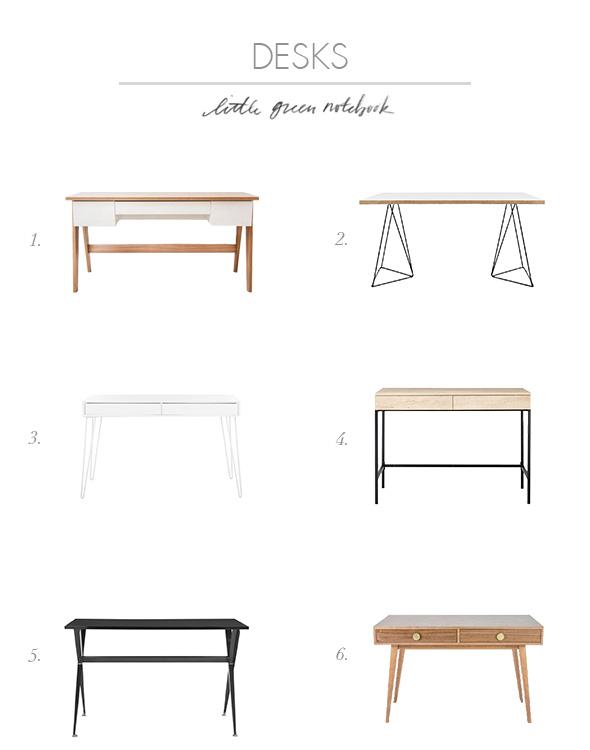 For now we are sticking with our simple Ikea desks, but may have plans to rearrange the space and change them out in the future. I love the clean, modern lines of these desks! I think we'd all like having some options that have drawers, but that still feel really light and open.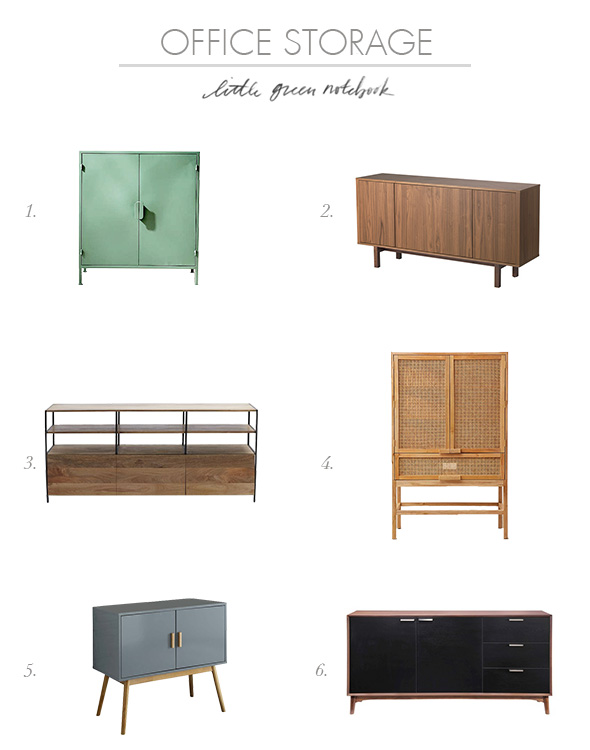 I am completely, totally obsessed with those green metal cabinets! That COLOR! How amazing would a few of them look lined up on our new shiplap wall?! We also need a few cabinets with drawer storage for the east wall of the studio and a couple of these I think could fit the bill nicely. We are also loving that tall caned cabinet from Urban Outfitters, which is very similar to the one we have had our eye on at Ikea. It's supposed to be back in stock in August at our local IKEA, but last time it came back in stock, they sold out in a morning! Sad! Maybe I'll just grab the Urban version instead?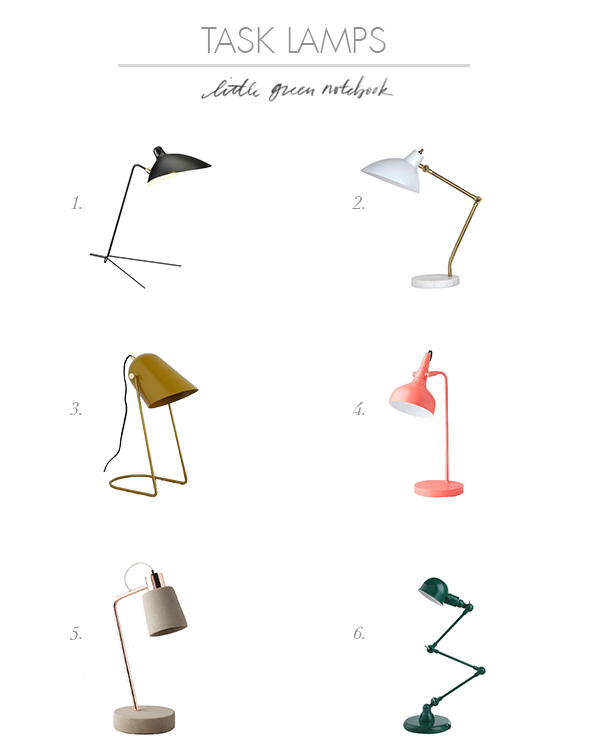 There are so many great task lamps out there right now, especially in the budget range. Every single one of us here is obsessed with the this gorgeous lamp. Wouldn't it be pretty to have one on every desk? I think we could swing it at that price too! It comes in copper, mustard, brass, white and black. I have a feeling the hard part will be deciding between so many great color options! Which is your favorite?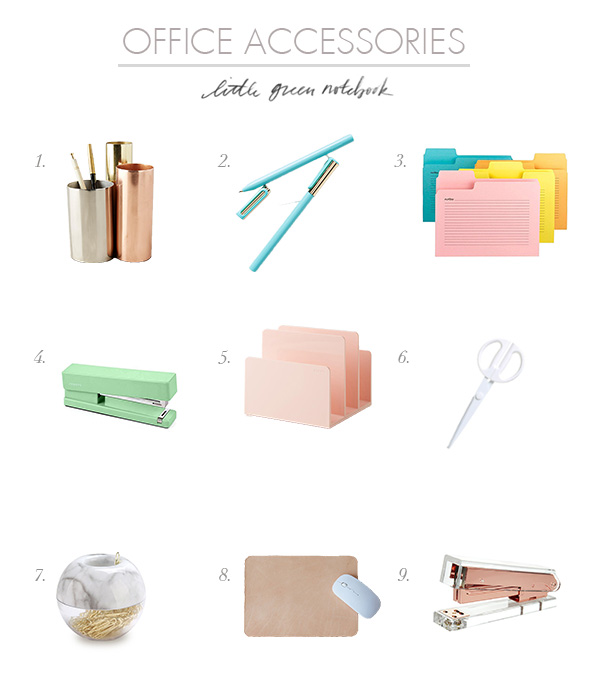 1 // 2 // 3 // 4 // 5 // 6 // 7 // 8 // 9
Who says office accessories have to be boring and ugly? I'm pretty sure you can't get bummed out organizing files when your folders come in so many cute, happy colors! And we are in DESPERATE need of new mouse pads (the IKEA desks don't work with the Apple mouse!) and I can't wait to get our order of those pretty leather ones. (PS they also come in a gorgeous Juniper green!)

Do you have any office must-haves that you can't live without?