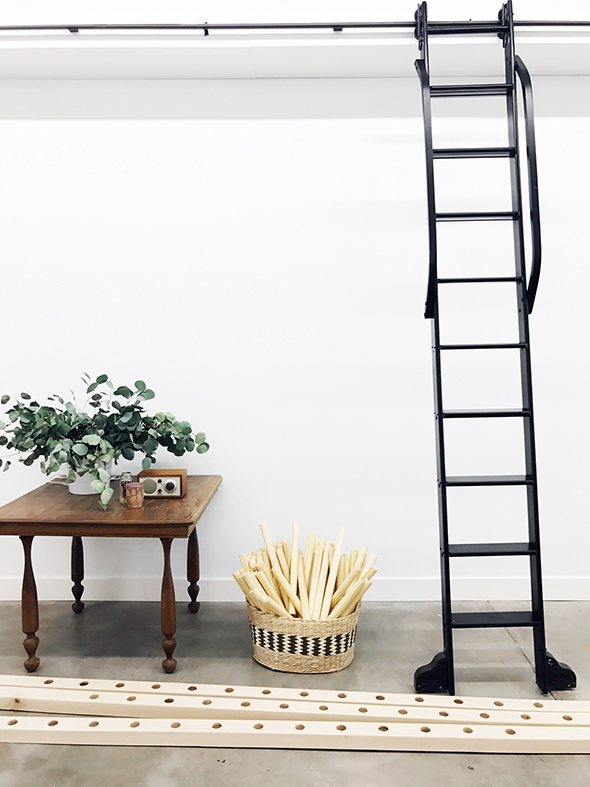 Things are moving right along with the new studio space this week! I am using a very nice carpenter for our library shelves, some shiplap and a few art ledges we are hanging in the front of the shop. He did all the trim work on that restaurant we designed earlier this year and he is great. The poor man has been so sweet about getting all of this work done quickly for us, and while we are working in the space too! I am pretty sure he thinks I'm crazy for wanting everything white, but I just LOVE the way color pops on an all-white background.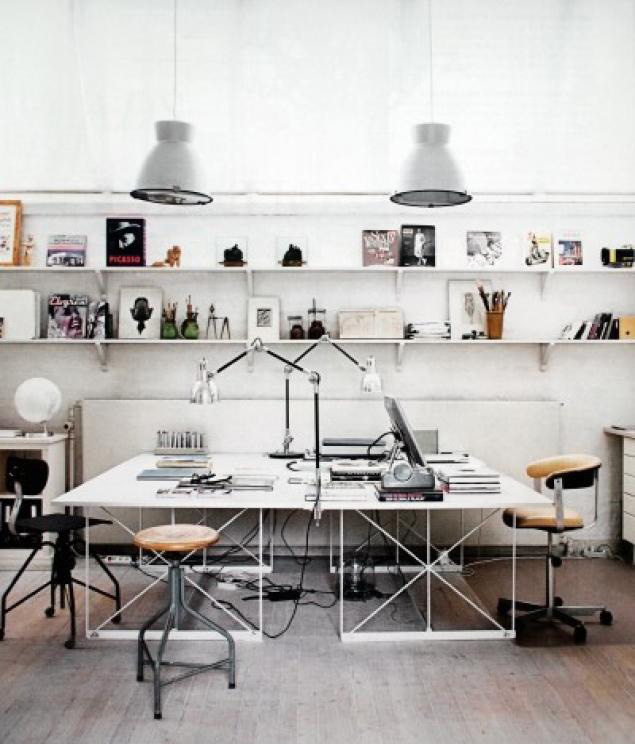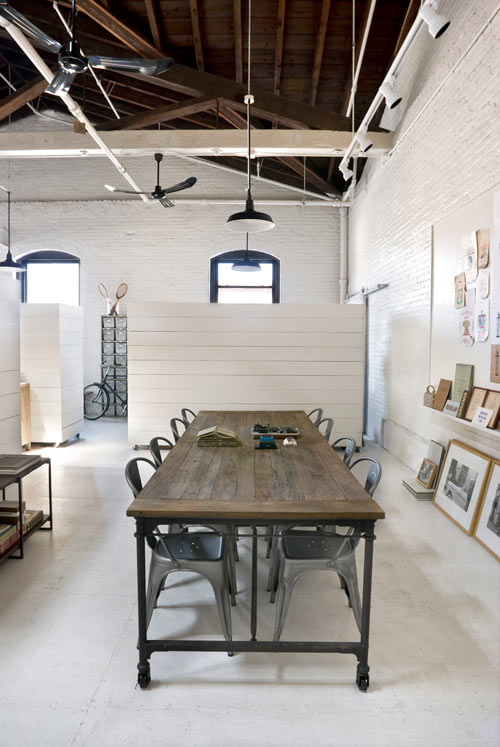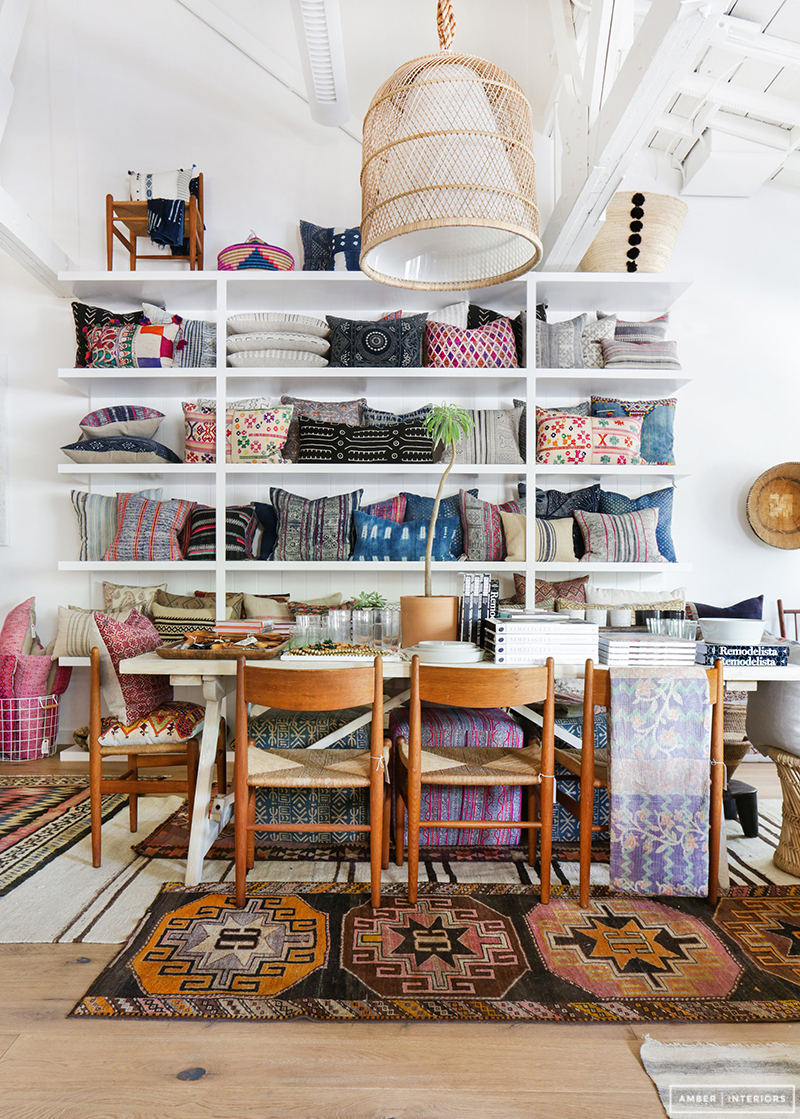 While he's finishing up the shelving and trim work, I have been working on sourcing more furniture for our growing team. I've got an epic round up post going up tomorrow, so don't miss that! There's SO much pretty office furniture available right now! I grabbed a few extra desks at IKEA for us to use for the next few months at least. We might need desks with more storage in the future but the price was right! :)  I also really like how they have mix and match tops and legs. We did a mix of the wood legs and the trestle style legs here.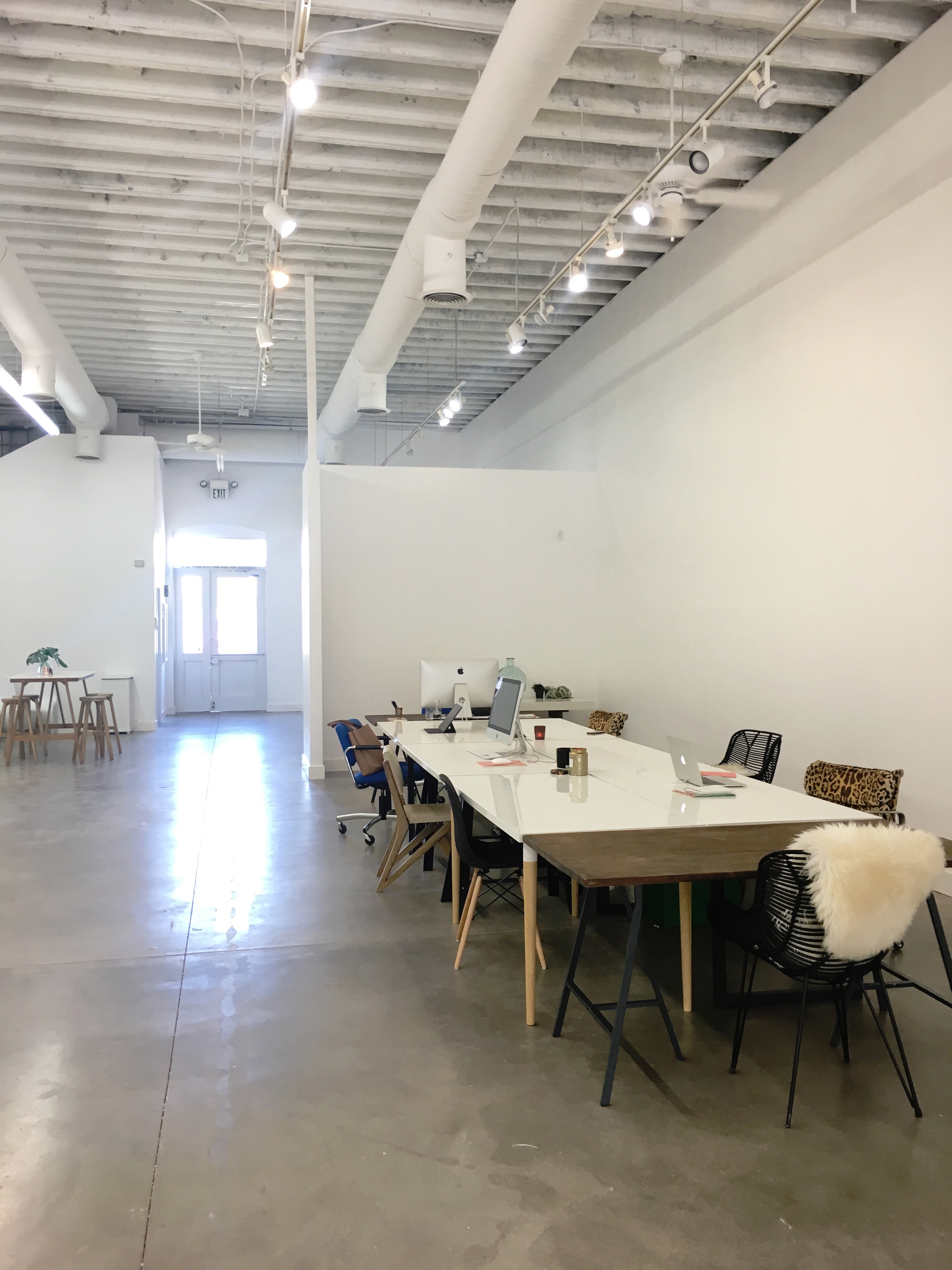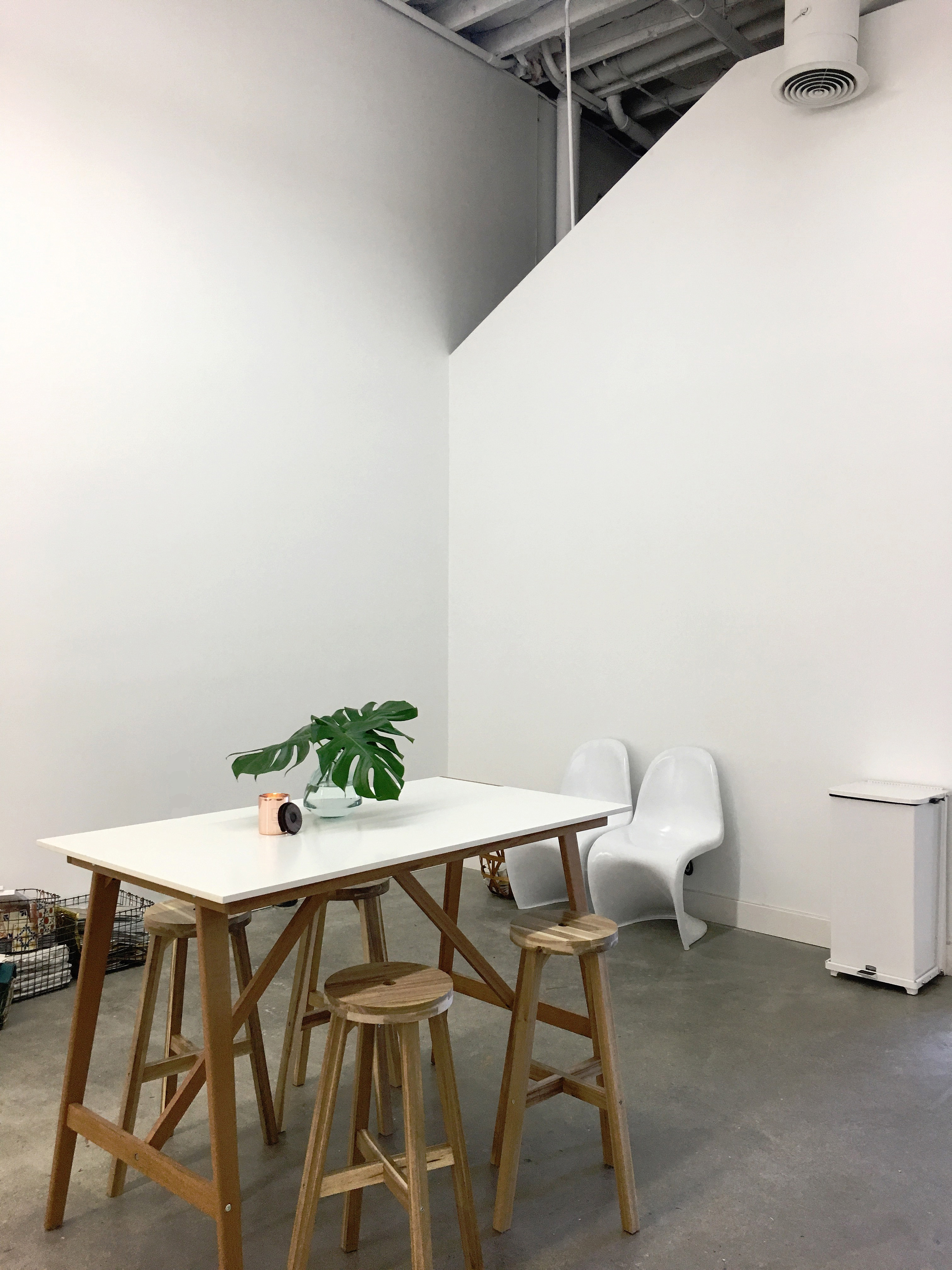 I'm probably the most excited about the shelving design in the new space! I wanted to come up with a bracket design that was super sturdy (for holding up baskets and baskets of tile and fabric samples!), but also super affordable. I had drawn up an angled bracket design made from 2x4s that I liked but as I was parking to meet with my carpenter I had a vision of chunky exposed peg/dowel supports, making the whole 40′ wall of shelves totally adjustable!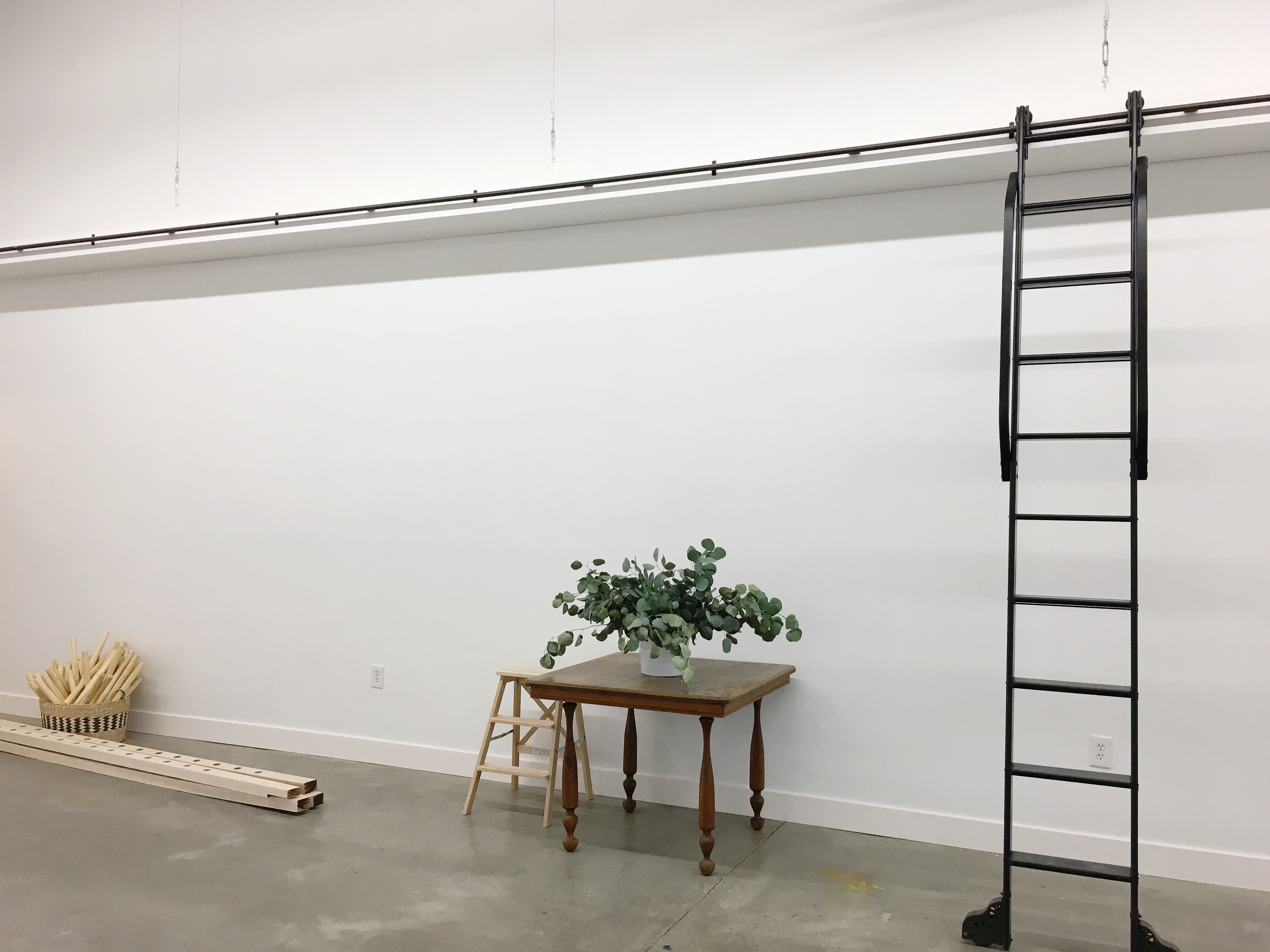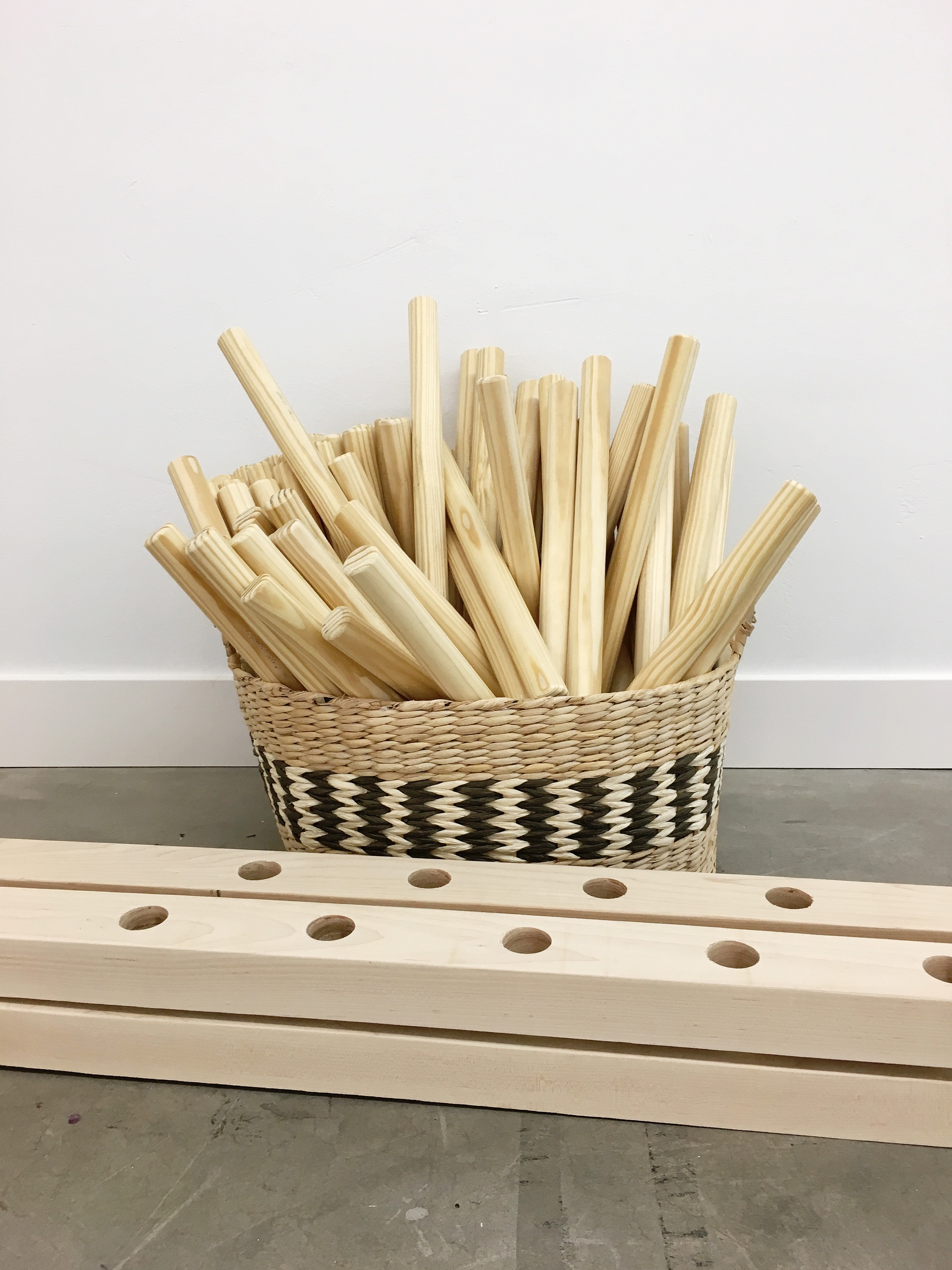 I felt like it was SUCH an original idea (cue eye roll)  and then Kayla reminded me of these shelves Urban Outfitters used to sell.  Ha! :)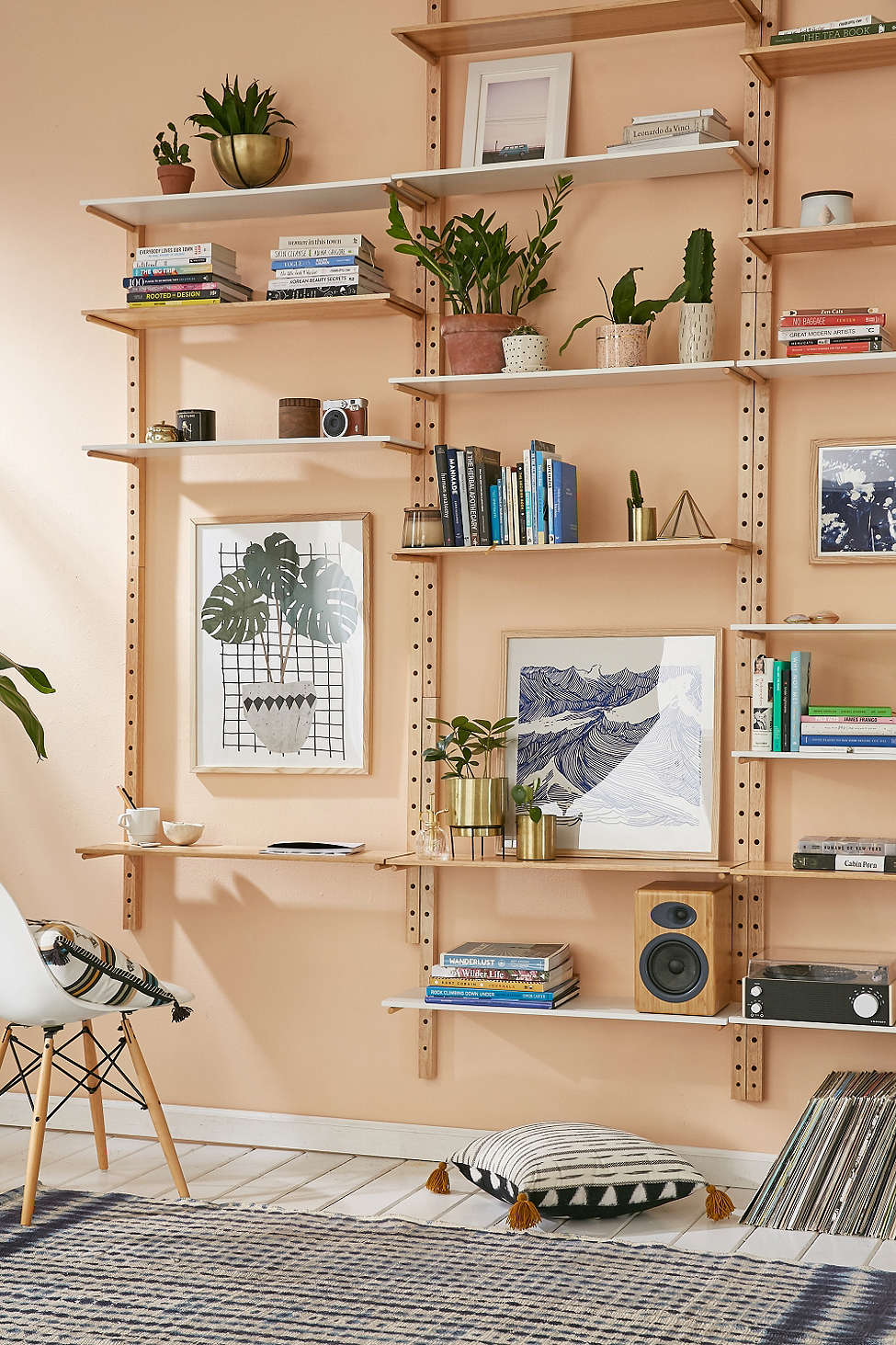 Just goes to show you that nothing is truly original! :) I'm still super excited about the shelves though. Our dowels and supports will be a lot thicker (which I think will better fit the scale of the space) and they'll be white. We primed everything today in our dungeon/basement and hopefully Craig the carpenter will be able to install them tomorrow. HOORAY!!