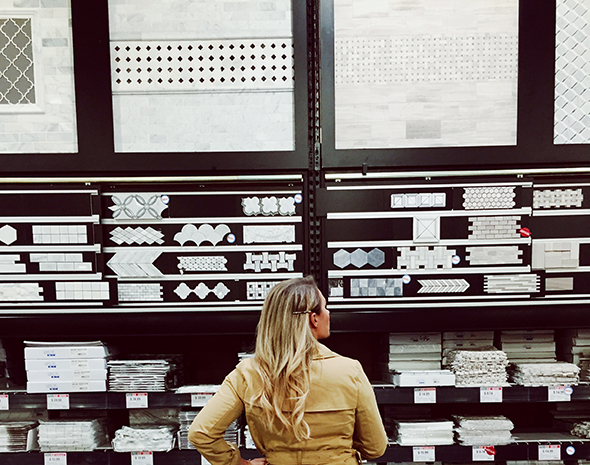 We are taking on some big renovation projects at our house in 2017 and I couldn't be more thrilled about it! We started our first project, the girls bathroom, over Christmas break and things are humming right along! Here's what the bathroom looked like just a few days ago. It was the only room in the house that we hadn't touched yet and it was such an eye sore! Crooked light fixtures and all! :)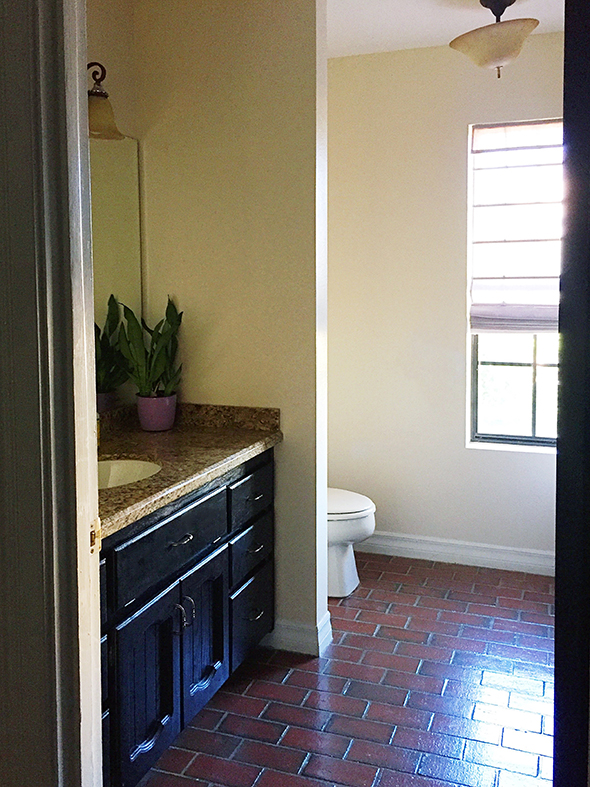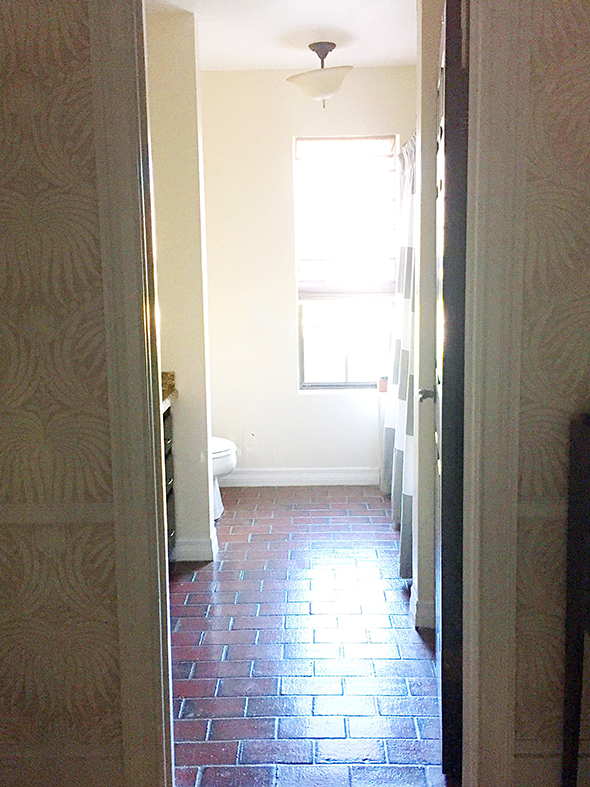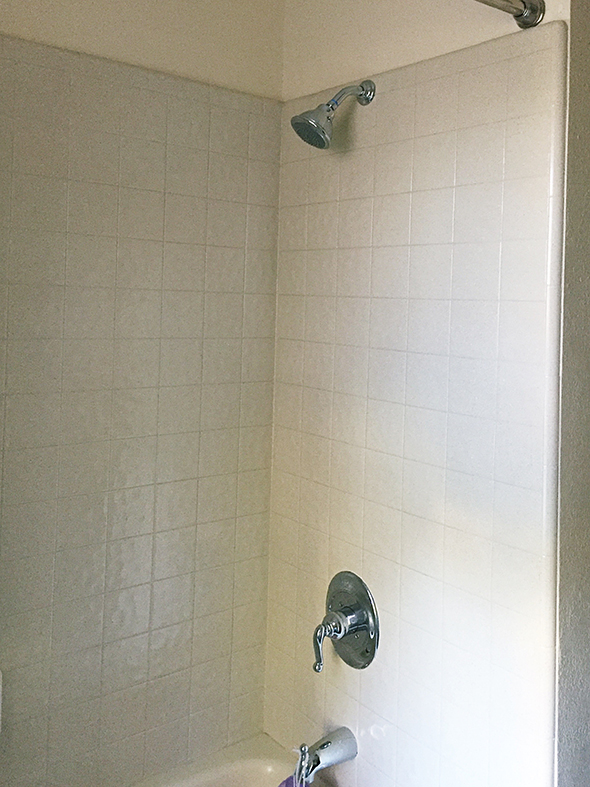 We pulled out everything – all the old brick veneer floor tile and the beigey almond tub surround as well as the old vanity and the pony wall the didn't actually offer up any privacy and only managed to make the room feel smaller (bye!). Our plumber had a place to reuse our old cast iron tub so he'll pull it out when he comes next week to do all the valve work. IT IS SO HEAVY.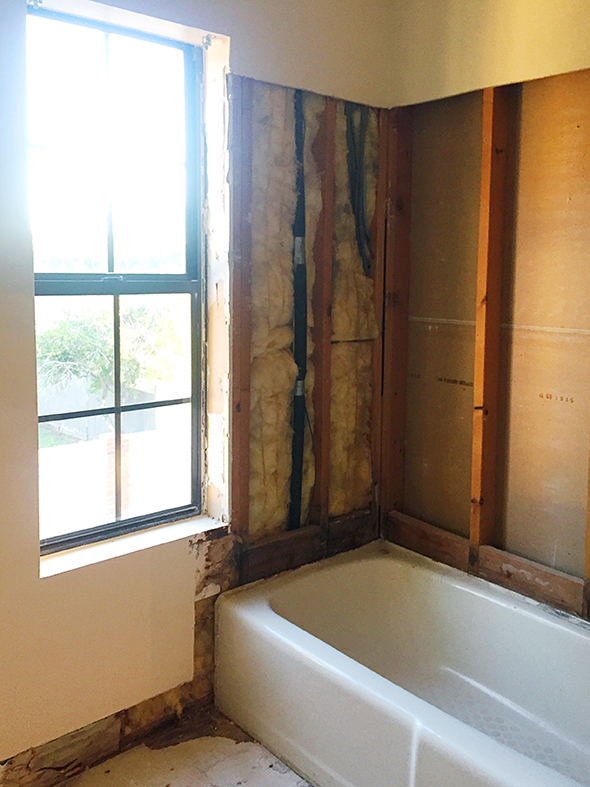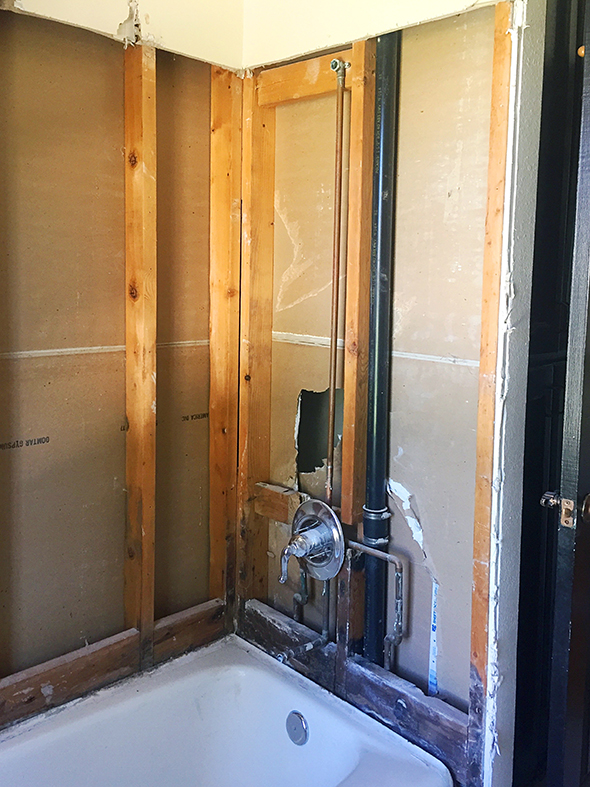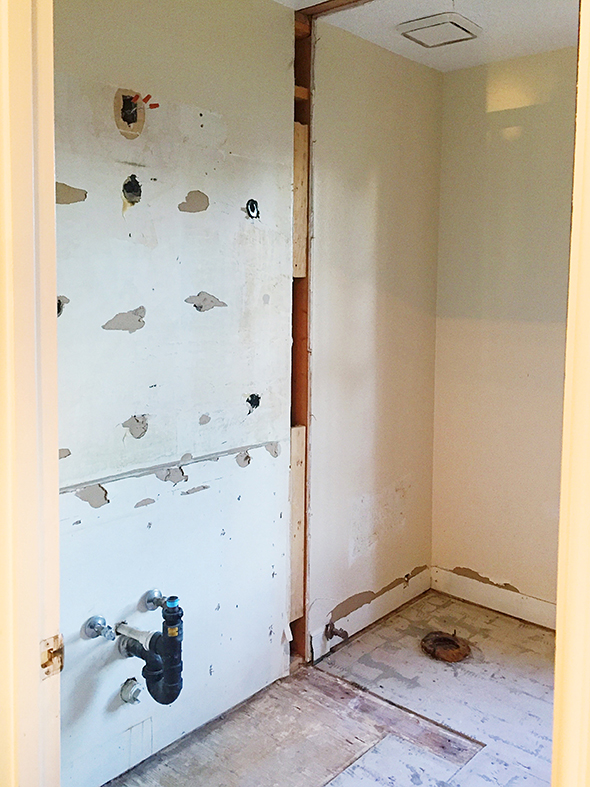 The tile will need to go in as soon as the plumber is done, so took the girls with me down to Floor & Decor to pick up a few samples. I've worked with Floor & Decor a few times in the past and I keep coming back for more. They have the best prices, the most insanely HUGE selection (with new lines coming out often), and best of all – everything is in stock, all the time! I use their tile for client work all the time because it just makes life so much easier for the contractors. We don't have to order huge overages or wait two months for the product to come in. It's awesome. Also, the employees could not be nicer! They are always so helpful, and they are so sweet to my girls when I bring them in with me somehow thinking it will be SO FUN to all pick out tile together (!?), especially when they are bouncing off the walls from excitement about school being out for break! :)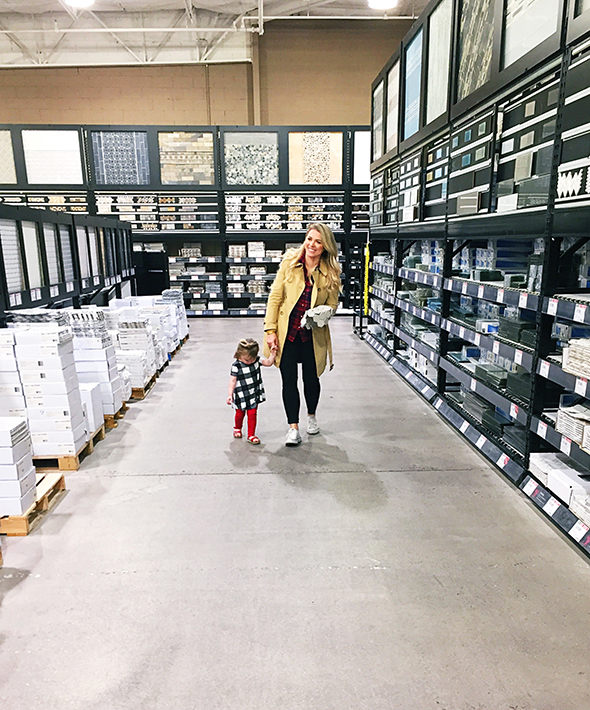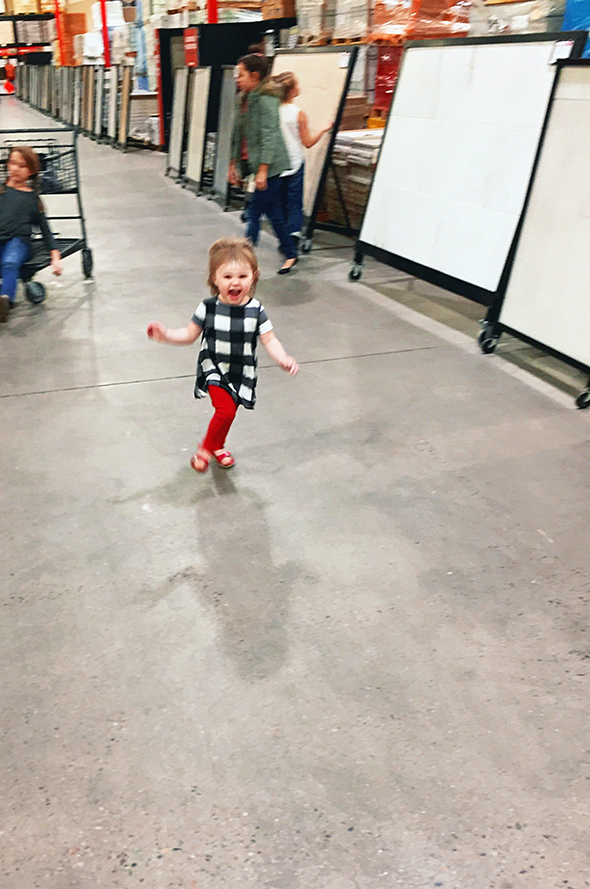 Here are some of the tiles I was loving at Floor & Decor last week. I found a ton of favorites I'll be pinning for our kitchen and master bath remodel later this year!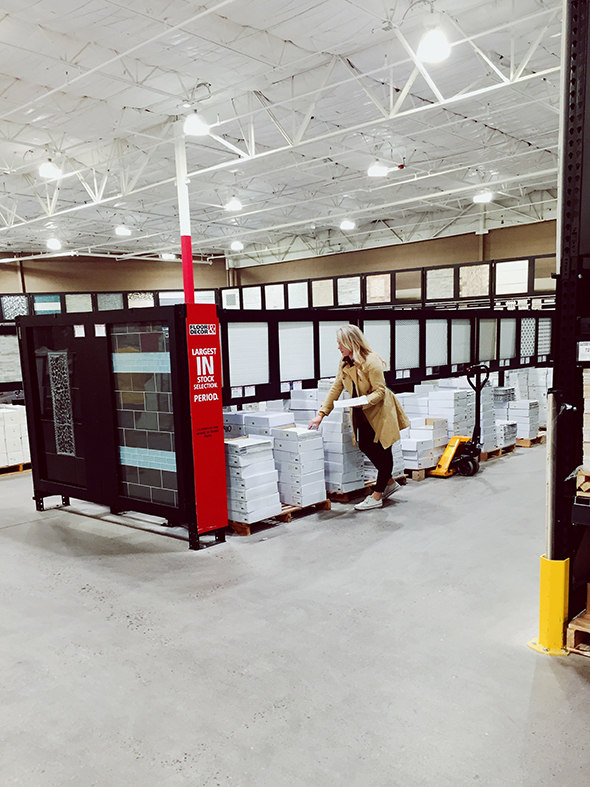 Under $2/piece is a pretty unheard of price for graphic patterned tile! I love the one with the little star and the four diamonds the best.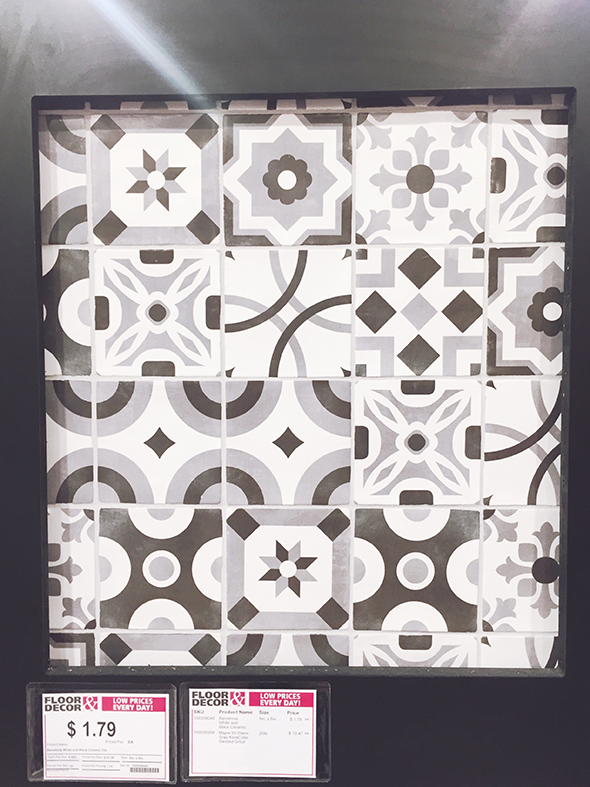 They also have a couple new lines of that really popular handmade, irregular look tile in really soft and subtle colors. I'm thinking of one of these for our kitchen or laundry backsplash. So pretty and soft!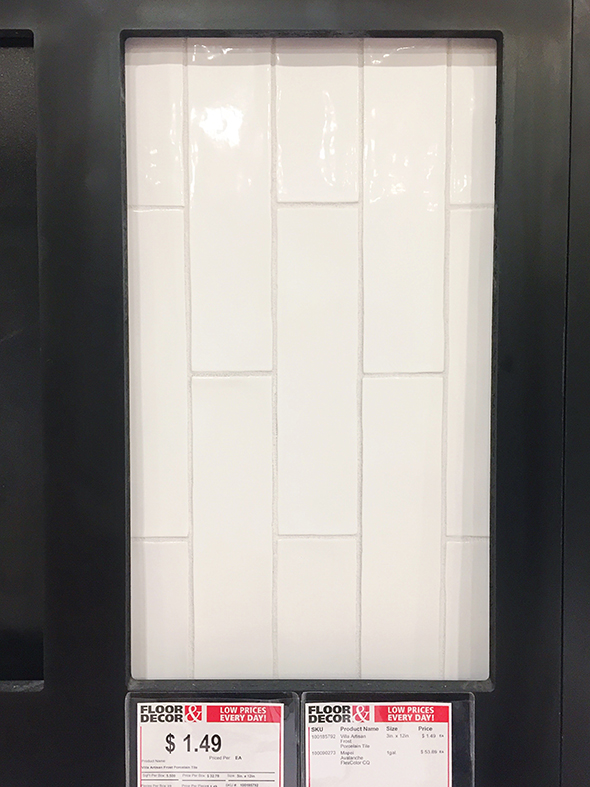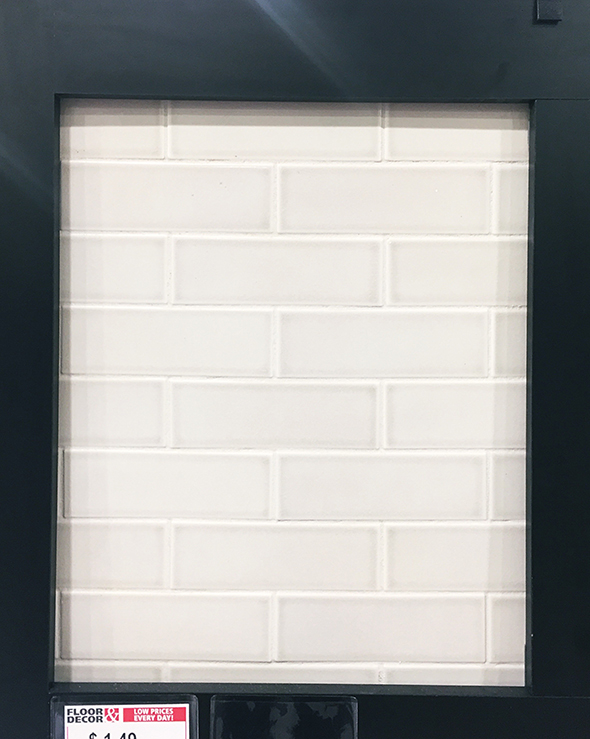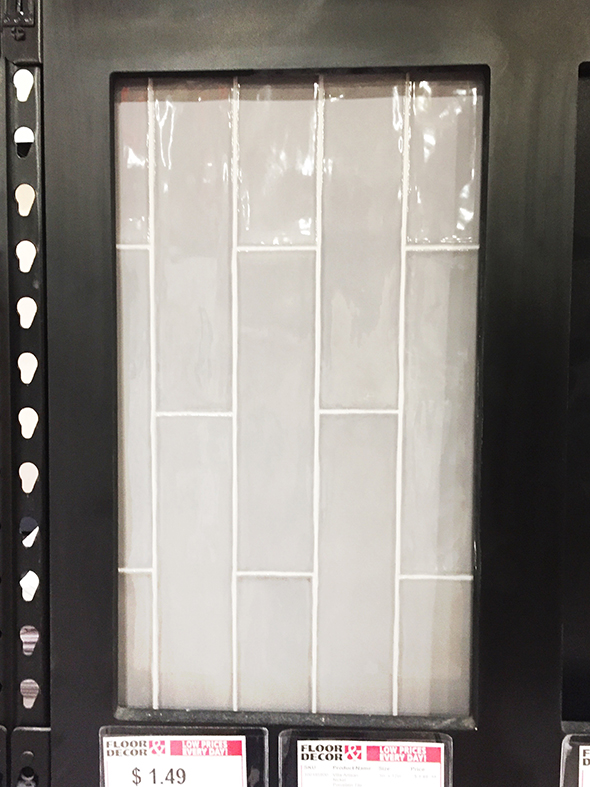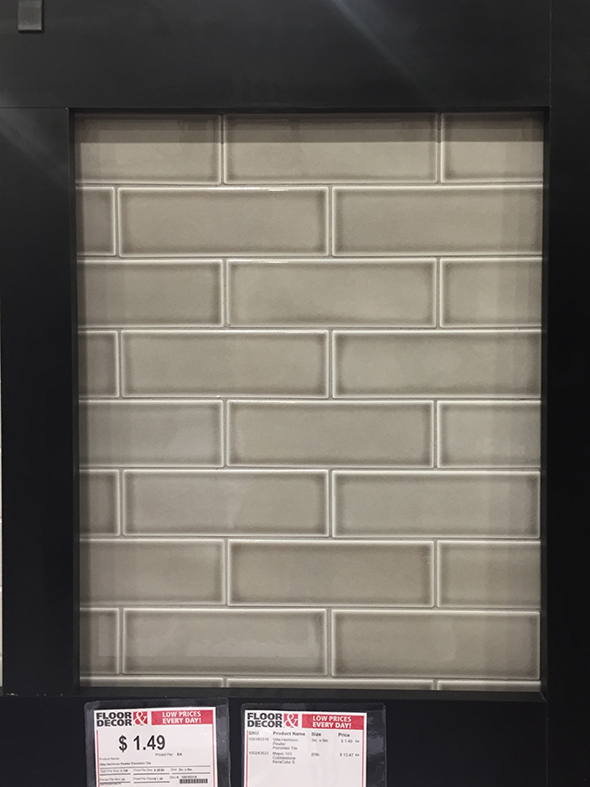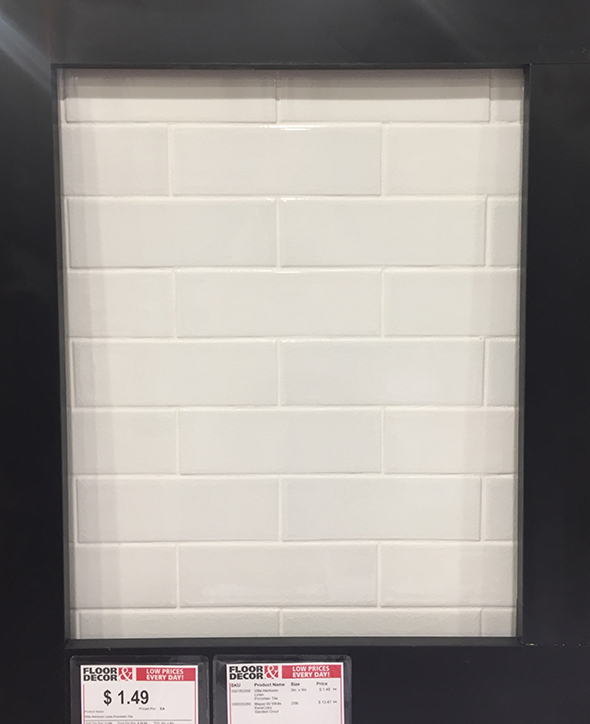 Maybe with my favorite black slate floors??? SO PRETTY.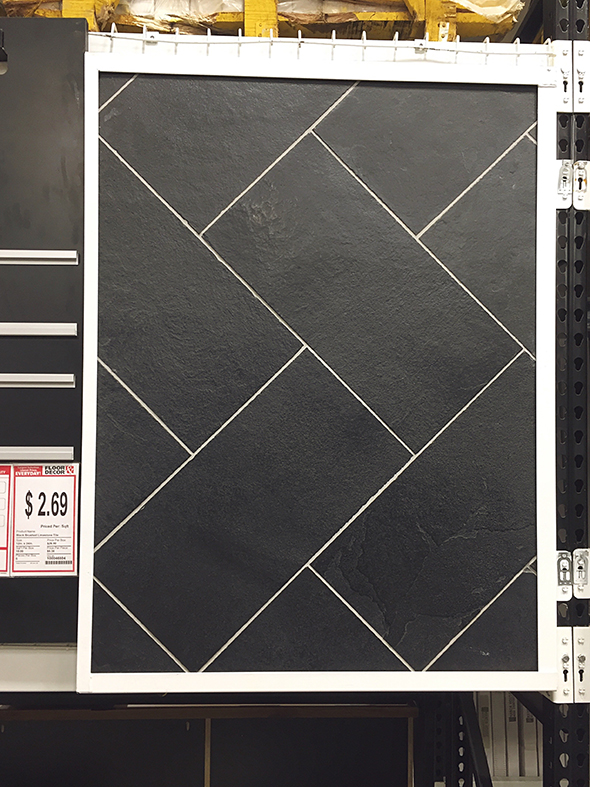 There were some really gorgeous new marble options that I'm considering for our master bath. I'm obsessed with this brand new hex pattern!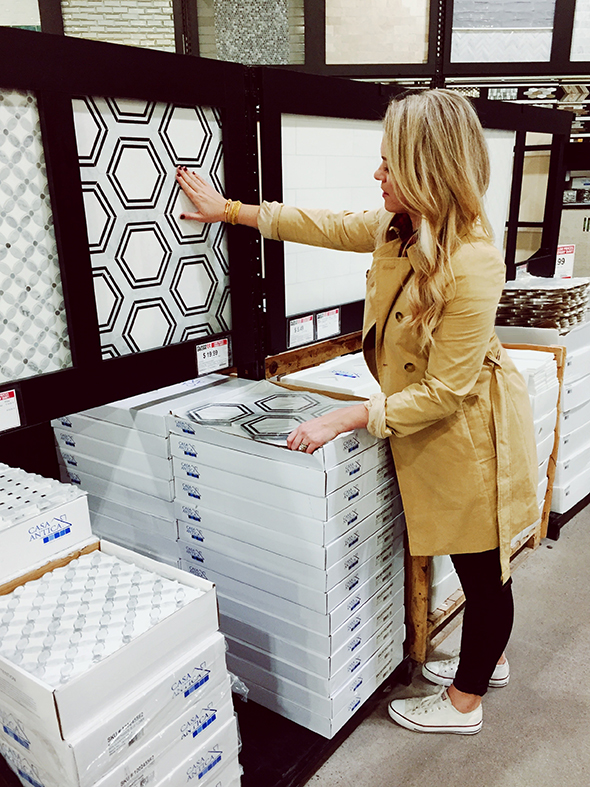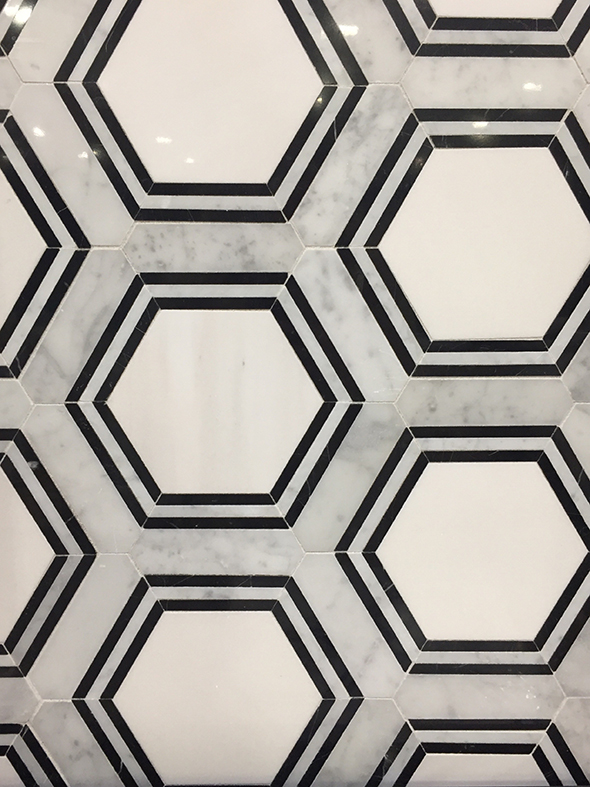 But I also really liked this simple black marble hex. Could be really great with a dark grout and then light or white everything else.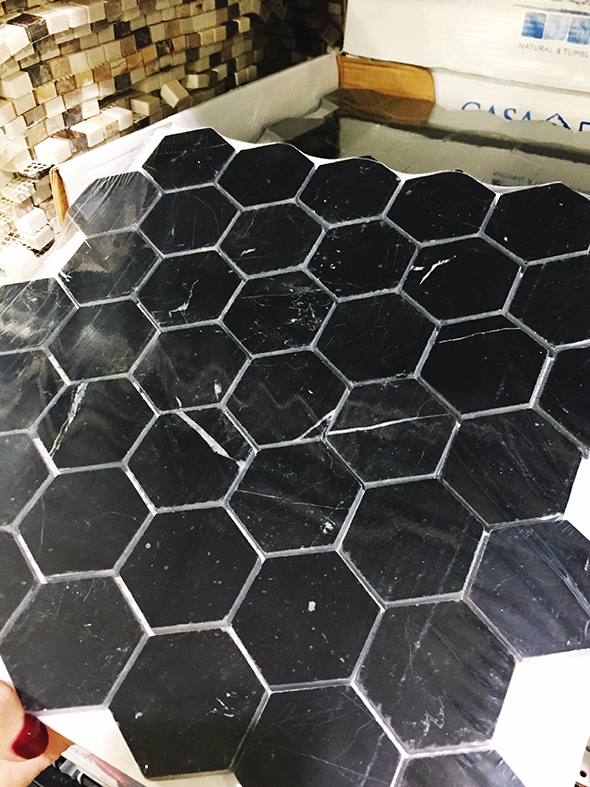 Or paired with this new, super veiny honed marble subway would be so, so good!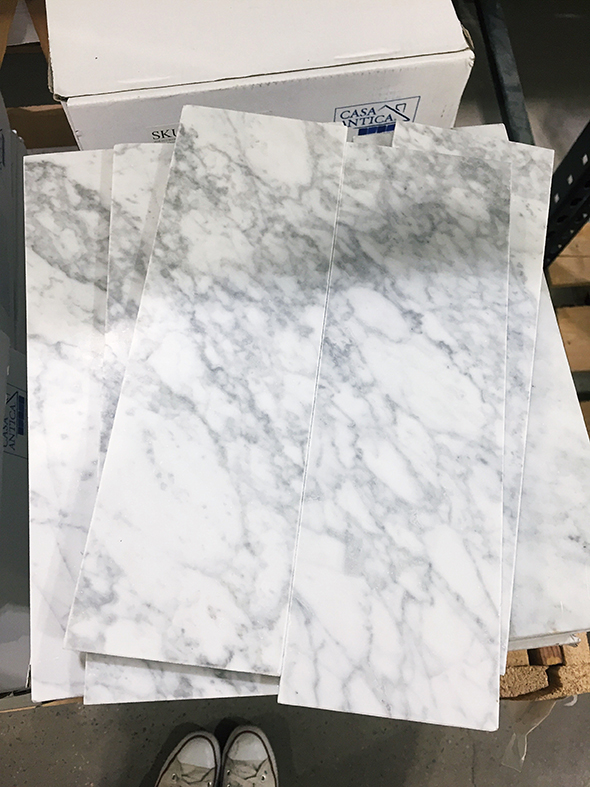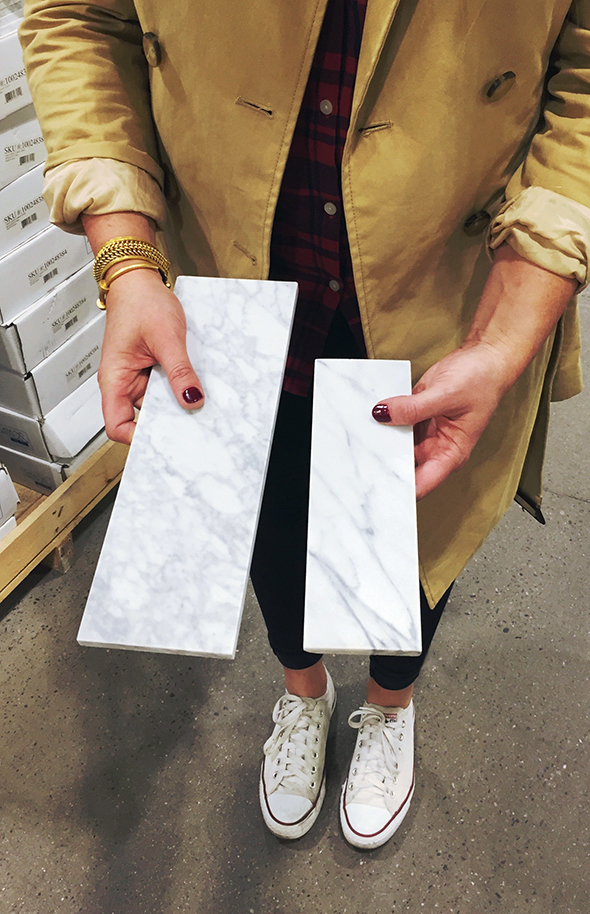 I love that they sell the prettiest marble caps and base pieces too!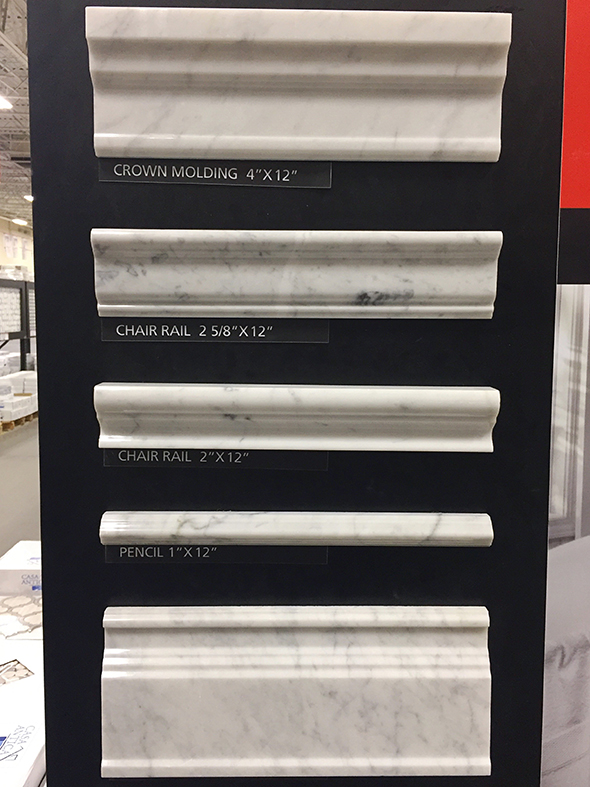 Margot's vote was this white marble herringbone pattern. I love the subtle variation in color here.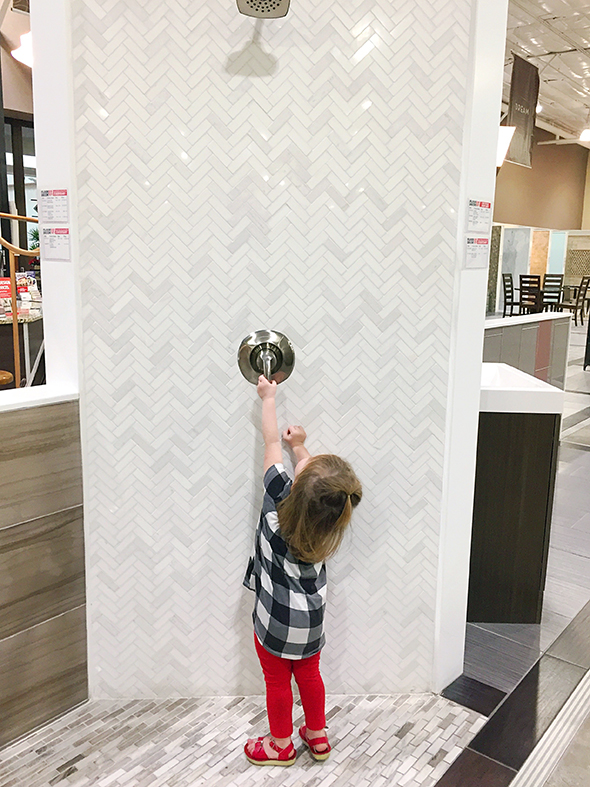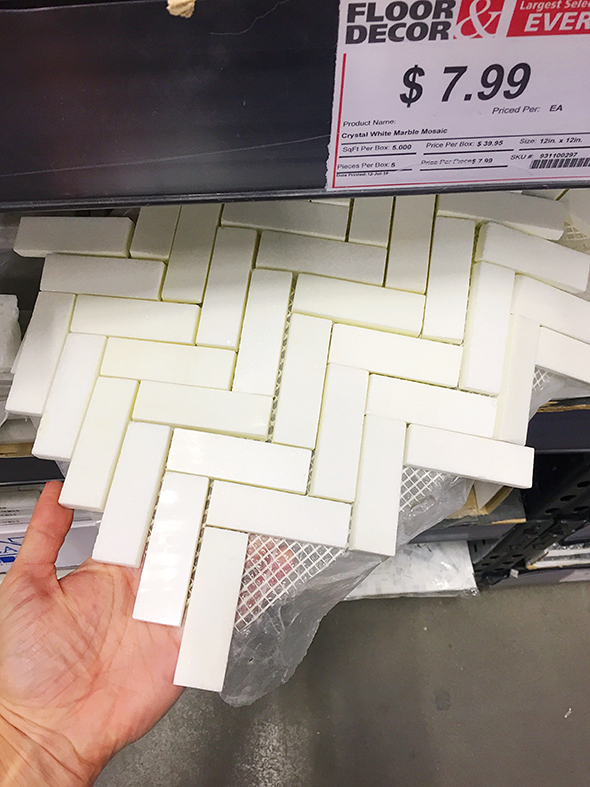 It's hard to go wrong with a classic basketweave pattern though! (I also love the white and gray options!)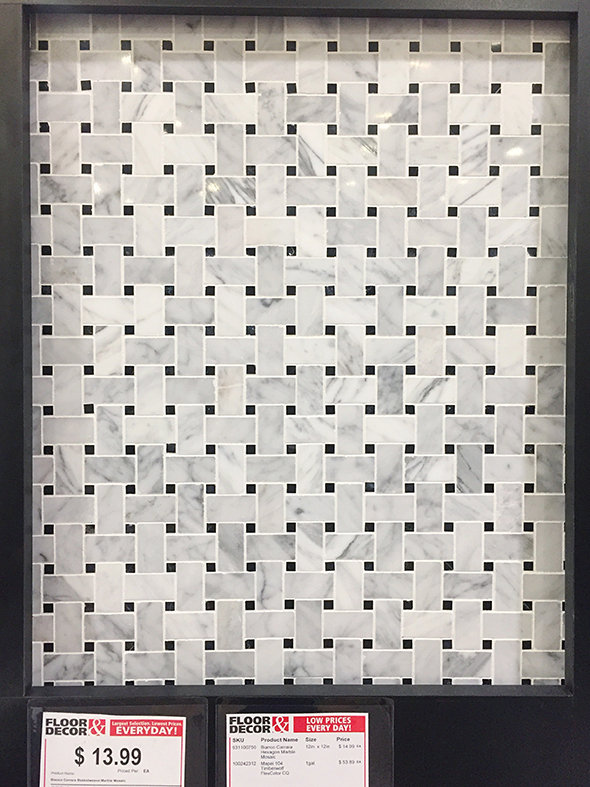 And this gray ground marble felt really different and fresh to me. It would be gorgeous with a white grout, black or stained wood cabinets and white wall tile and brass fixtures…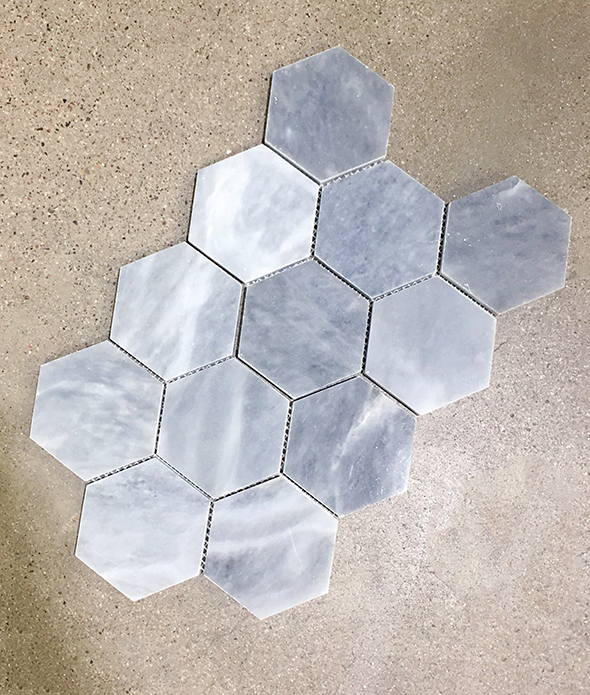 There were SO many beautiful options for our other projects that I was having a hard time focusing on what I needed for the girls bathroom. (Also was distracted because I was shopping with four banshees.) We wanted something really inexpensive and easy to maintain, so of course subway tile was one of the first things that came to my mind. I like this turned herringbone pattern they had on display!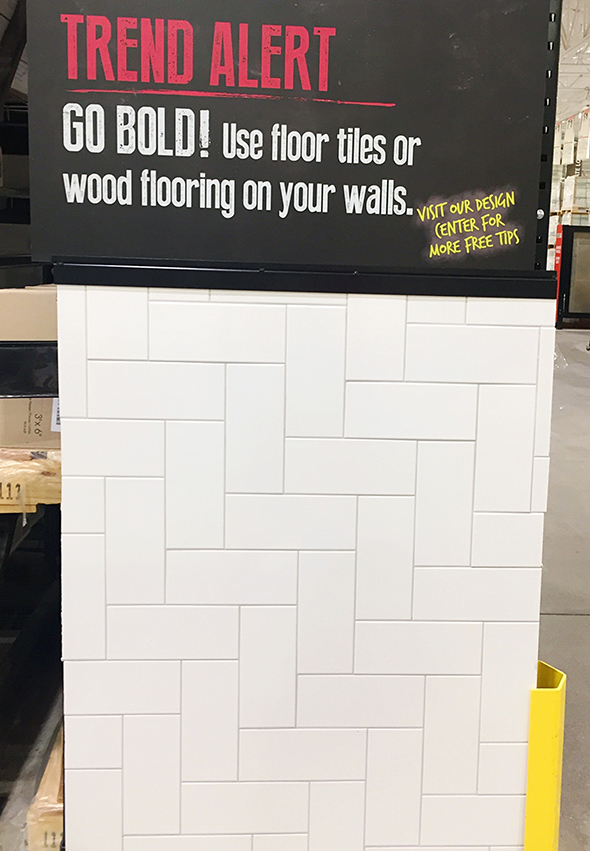 What I really love about Floor & Decor's subway tile (beside the fact it costs only 21 cents per tile!) is that it is the brightest, cleanest shade of white out there. It's not off-white or ivory like the hardware store subway.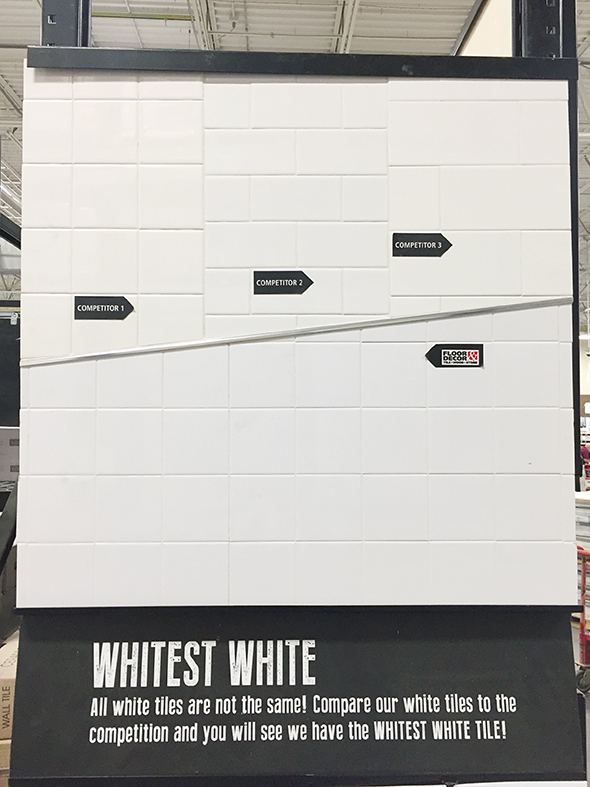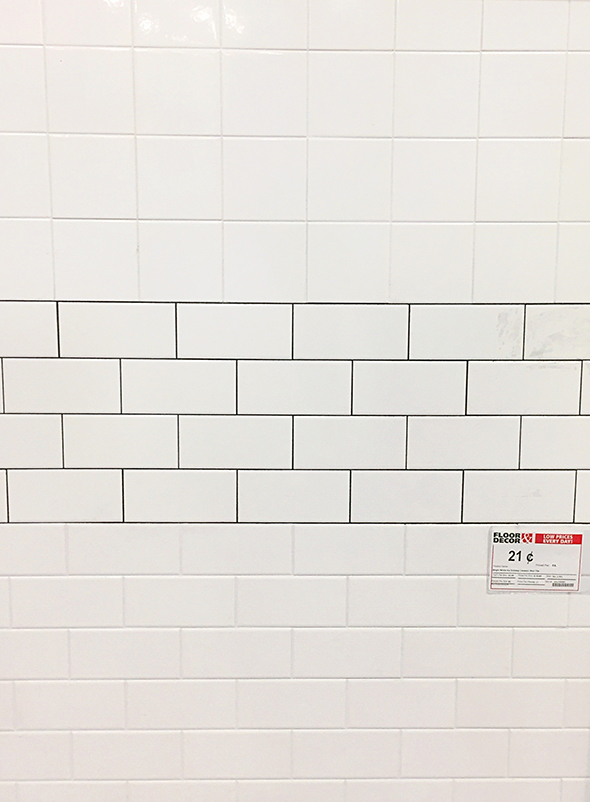 I'm kind of thinking we'd like to go with a medium gray grout, like #47 Charcoal in the chart below.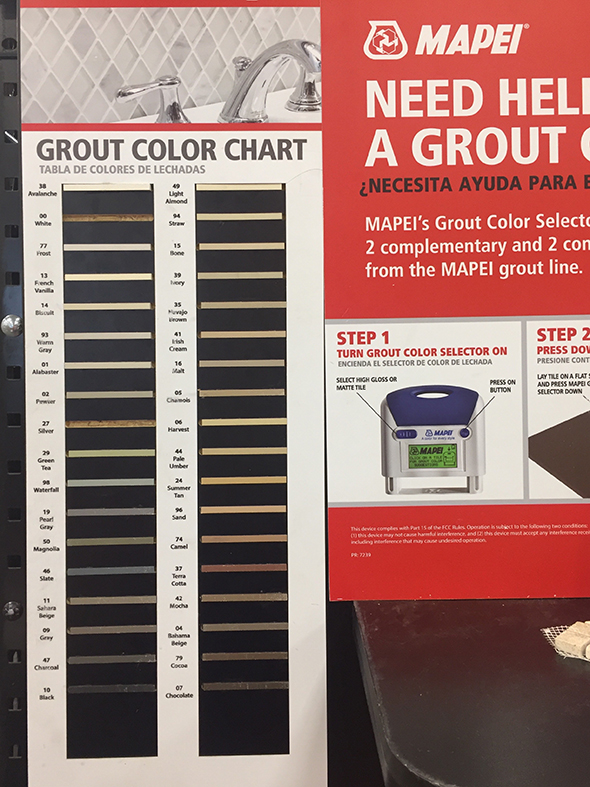 I was pretty open on the floor tile options. The girls and I stood in front of these boards of small scale ceramic tile for a few minutes and talked about the pros and cons of each tile. They LOVE giving me design input and all say they want to work for me when they are older. :) Those little cuties might be crazy, but they have every part of my heart.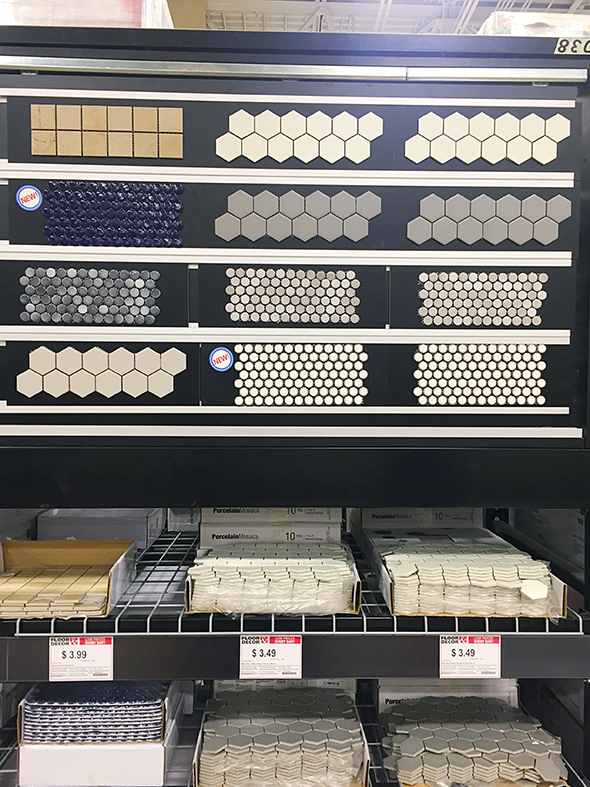 We thought a lot about penny tile at first. I love this all white version.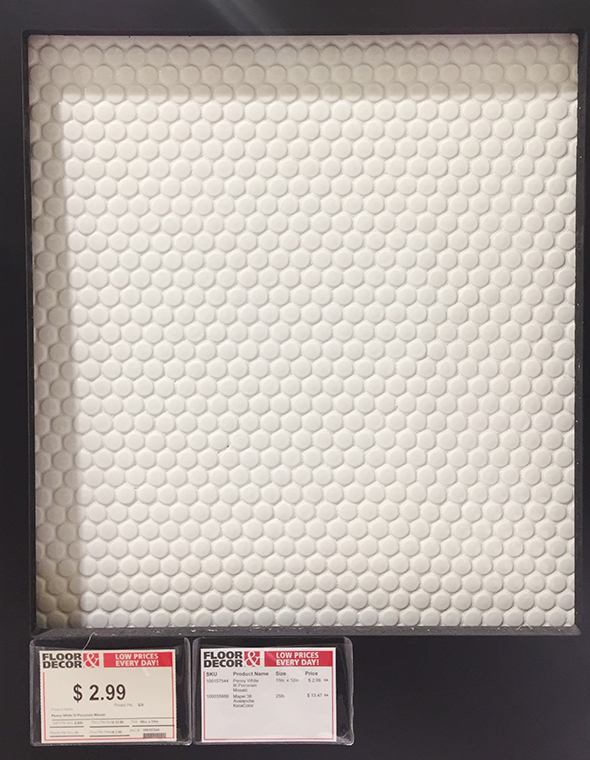 I was also really drawn to this more mottled version where the glaze doesn't cover the sides of the penny tiles. It feels softer and more organic to me.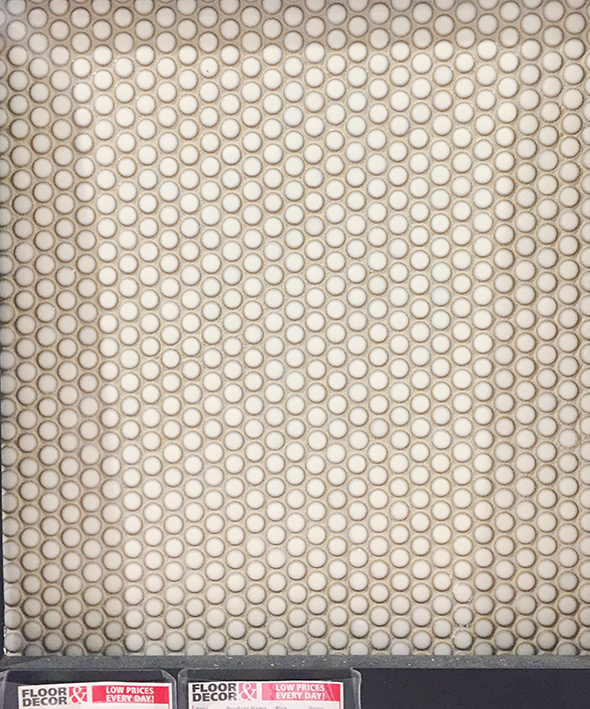 Floor & Decor also has a ton of hex-shaped ceramic tile options like this all-black (which looks amazing with the white grout!) and this matte gray tile.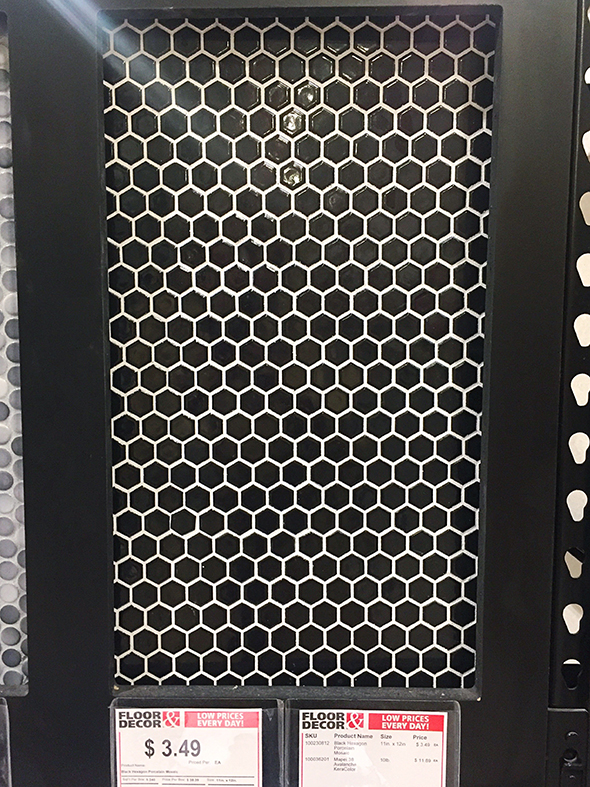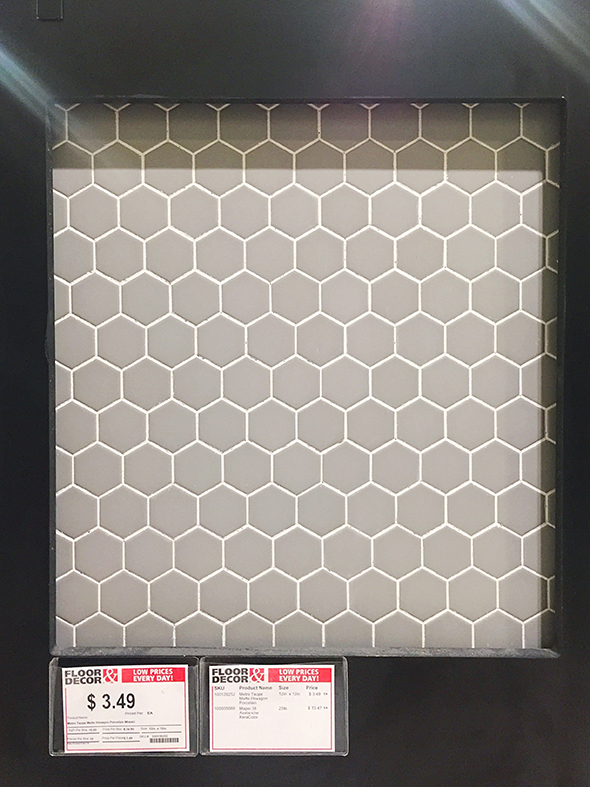 But this brand new white ceramic herringbone tile called out to us! It's only $2.99/ft and I think it would look GREAT with that same charcoal grout.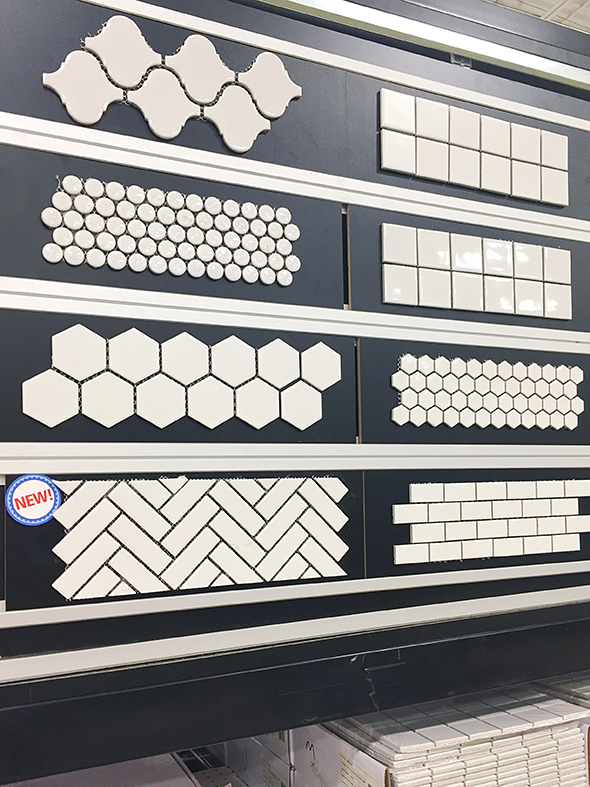 The whites of the two tiles pair together nicely too. I think it's totally fine to mix shades of whites in a bathroom (all the exact same color would read a little flat I think) but extreme differences in shades can be REALLY bad and suddenly you might have floor tile that looks yellow or a tub that looks gray. Not a great look, so just be mindful when you're mixing lines of tile!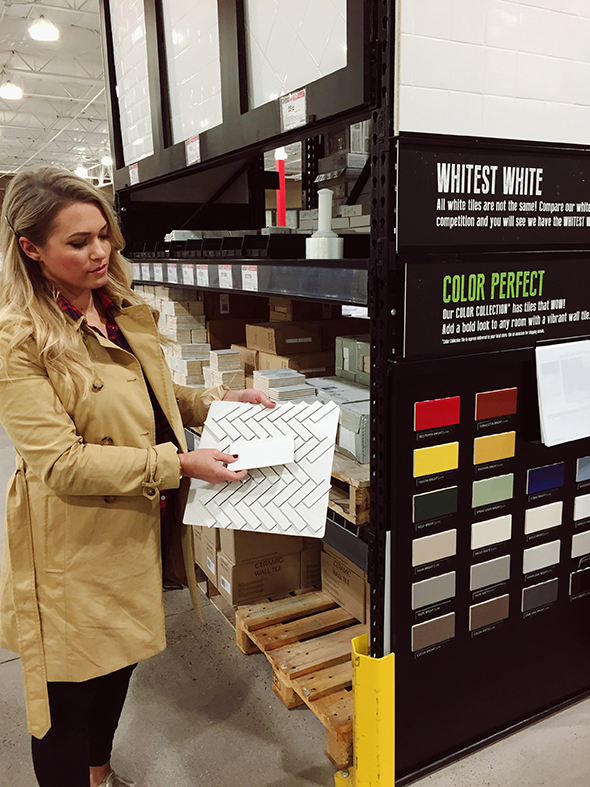 I think the subway and herringbone colors are a great mix!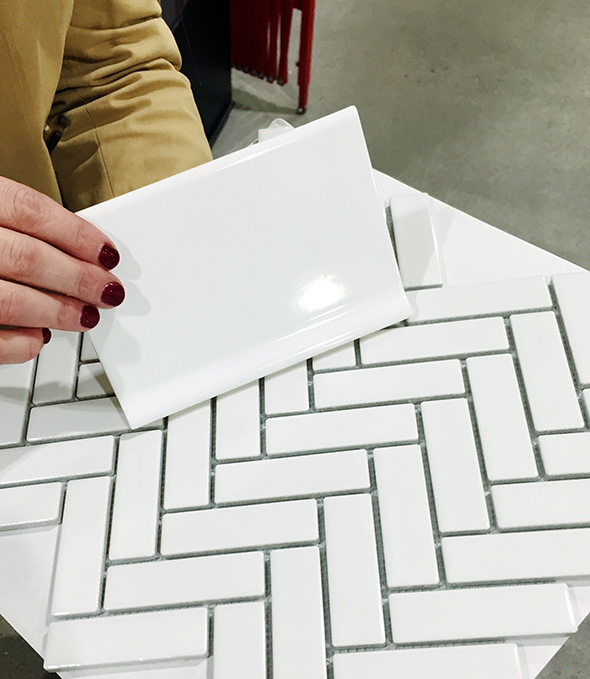 We brought a sheet of white hex and penny tile home too, but when we put the samples in the bathroom on the floor, the girls and I agreed the herringbone was the clear winner!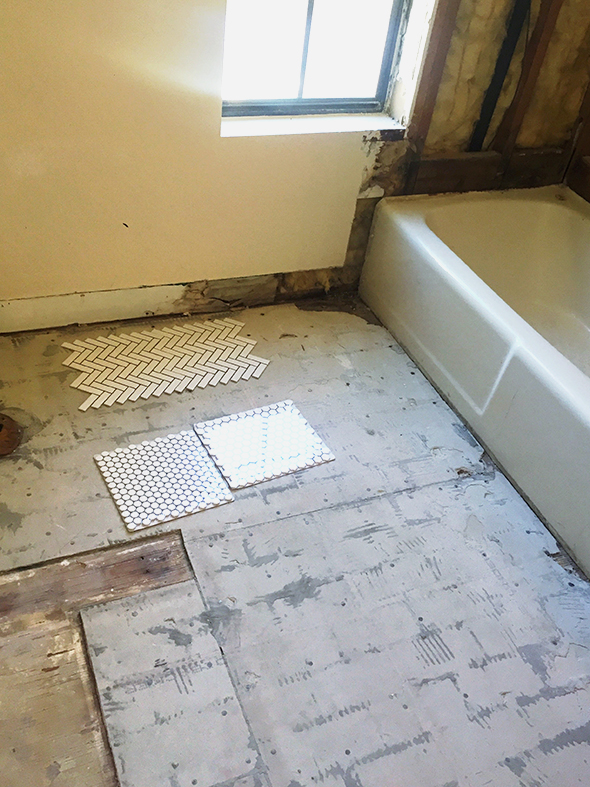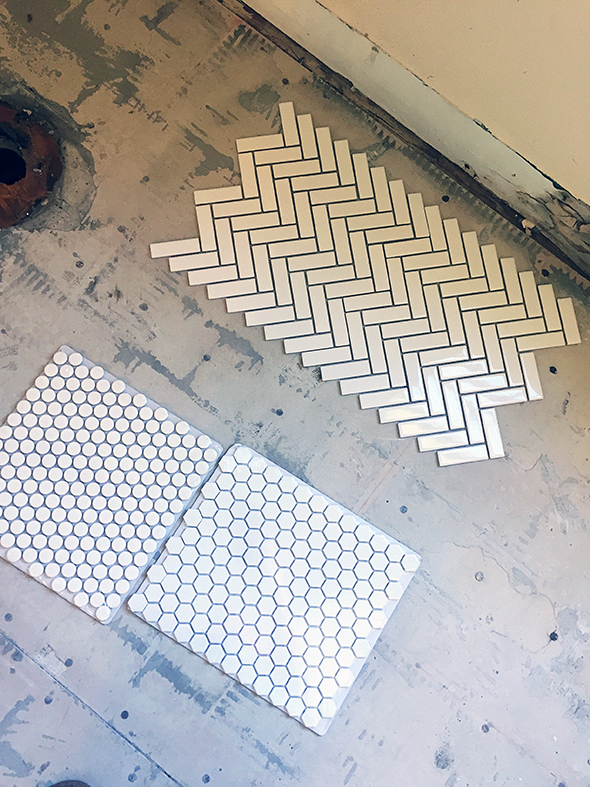 Here are a couple of (very quick) sketches of what we're planning for the bathroom. We're going for clean and bright with lots of white and lots of texture from the shapes and patterns in the space. I think it will be pretty! This week all the plumbing and lighting arrived as well as the vanity, so now that the tile is selected, it's full steam ahead!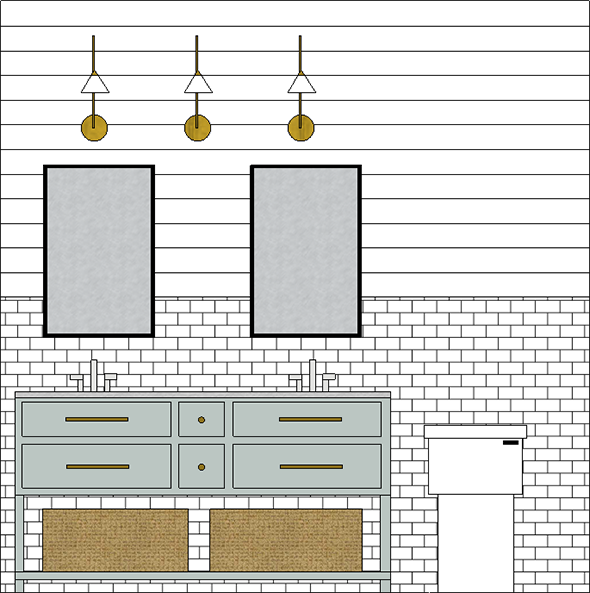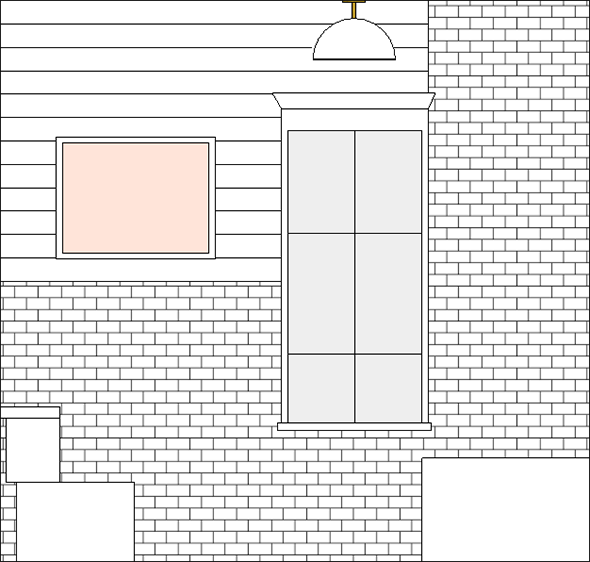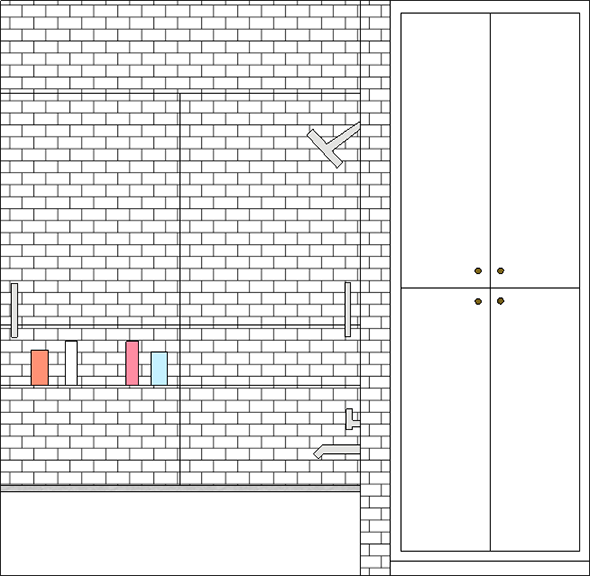 This post was a part of an on-going collaboration with my genuine favorite source for tile, Floor & Decor! All opinions are my own. Thank you for your support of our sponsors!