When I look around at my house, I can pretty easily spot the "domino design decision" in every room. I'm not talking about the magazine (I only wish my house looked more #sodomino), I mean the decision that caused alllllll the other choices in the room. You know, like the pretty new rug that started as an innocent little purchase but makes you want to buy a new sofa, that makes you want new pillows, that makes you change your art. And side tables. And lamps. And! And! And!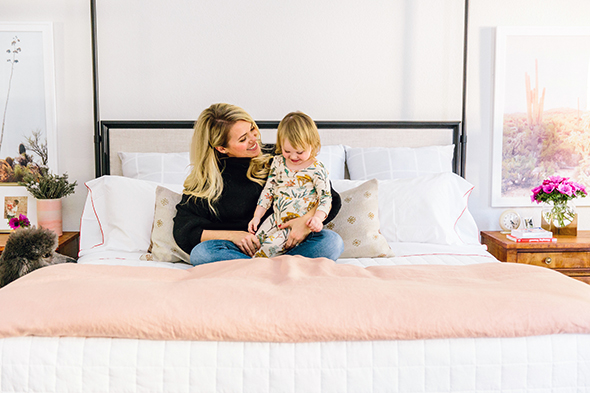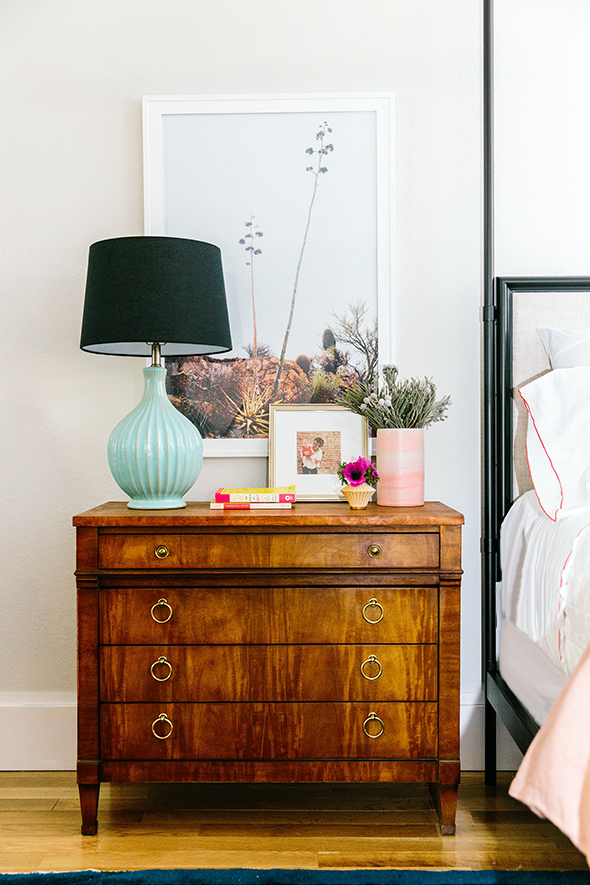 Well, I gave myself an early Christmas present this year and used some store credit to buy the canopy bed that I've had my eye on for a long time. Buying the bed was pushing that first design domino in what turned out to be a bedroom refresh, though I really did try to keep the other room changes to a minimum! :) One important change that I'm thrilled with is our new mattress. The new bed frame is bigger than our old bed so we knew we were going to have to get a new mattress. We have had a Leesa for the past year or two and we've really loved it. We have another one in Grace's room and one for our guest room and they've all been great! Leesa recently reached out to tell me about their new luxury mattress line called Sapira. The 100% American-made mattress features a unique pocketspring system positioned between multiple layers of their amazing performance foams so that it offers incredible support but still has that cushioning bounce Leesa is known for! Sounds amazing, right? I was dying to have one for our new canopy bed.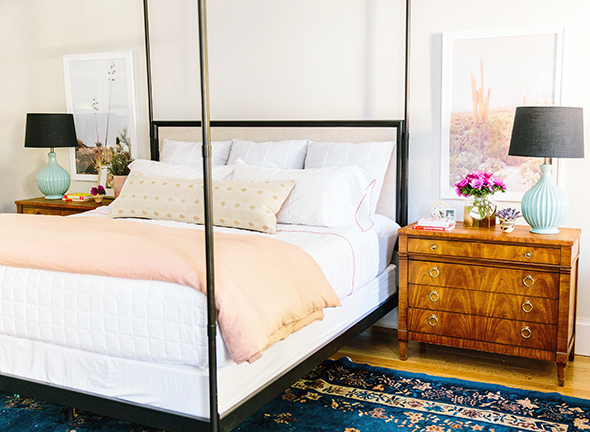 The Sapira mattress purchasing experience is a breeze and completely hassle-free. You just buy the size you need online and this luxury hybrid mattress ships to your door perfectly compressed in a box just like the Leesa mattresses. You have 100 nights, risk free, to sleep on the mattress and be sure it's right for you. If for some reason it's not the best fit, they will give you a full refund and coordinate a quick and easy pick-up.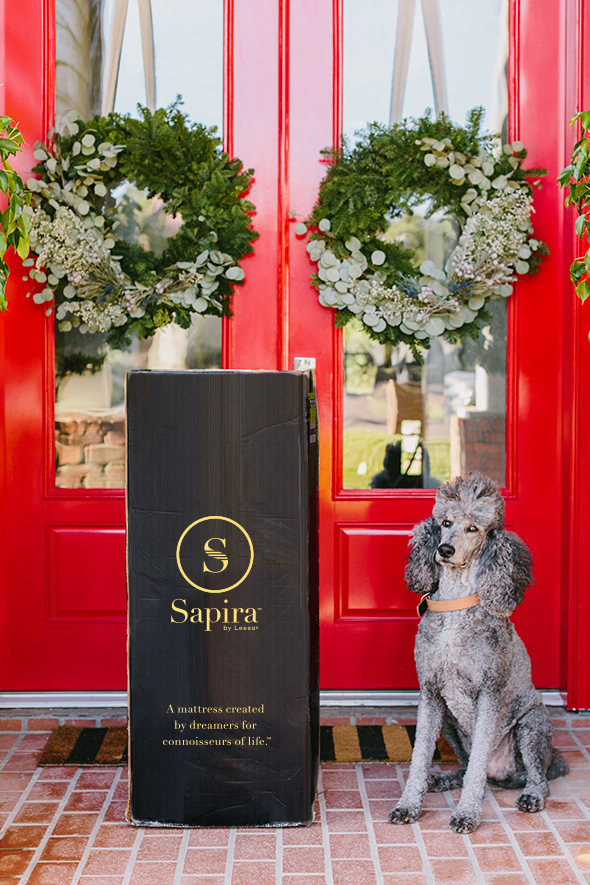 The mattress arrives in a vacuum-sealed bag and is tightly rolled up in its box. You just have to place the sealed mattress on your bed foundation, and after you cut away the bag, the mattress springs to full size in just a few seconds!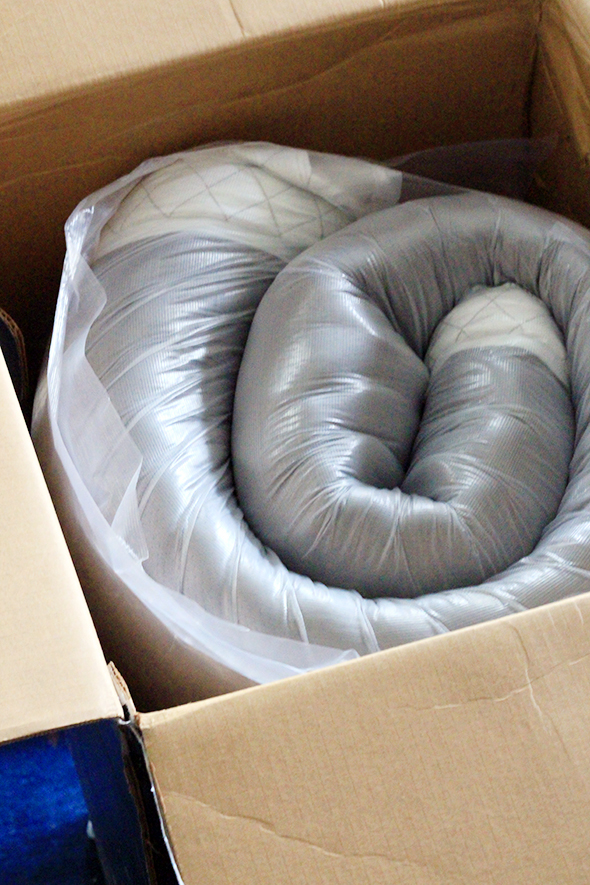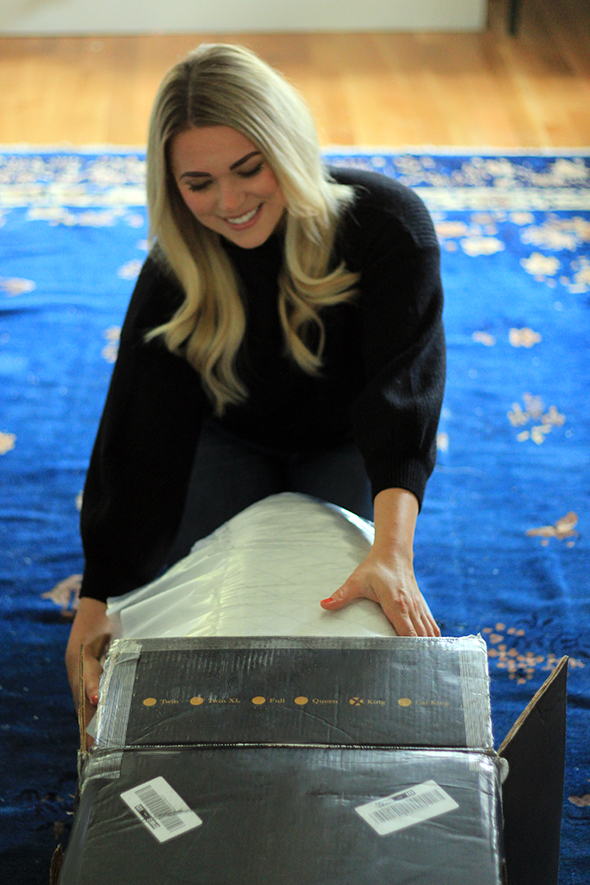 I didn't even have time to take a photo before our new mattress sprang to life! :) It's that quick!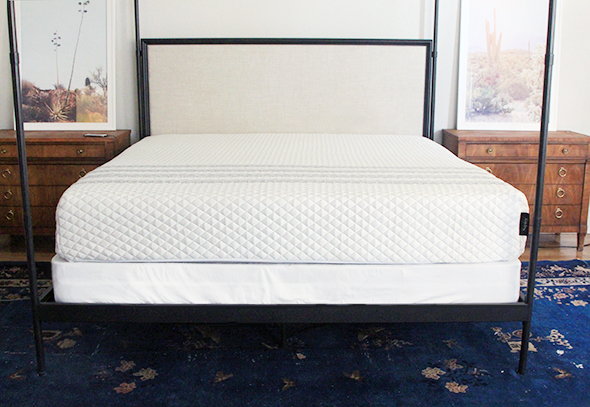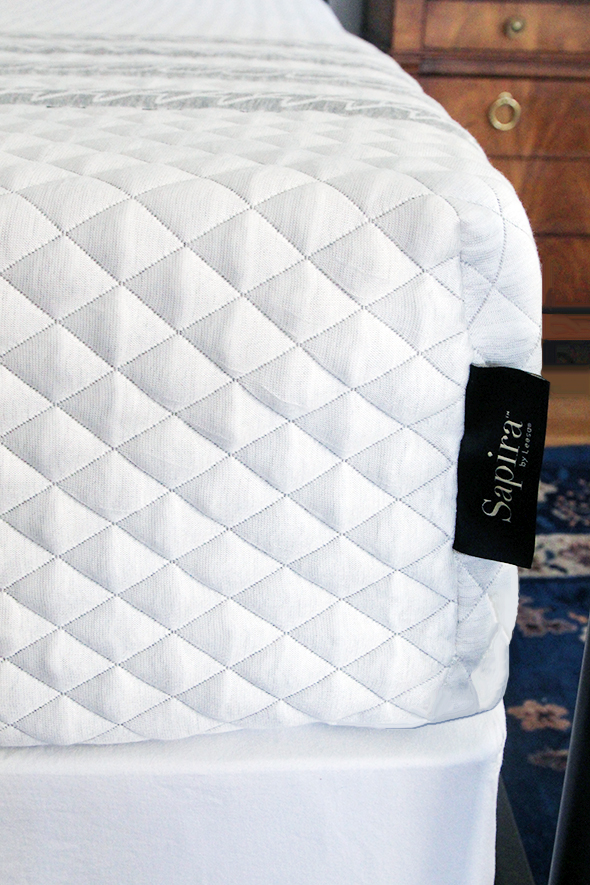 Just like with the Leesa (an maybe even more so?) the knit Sapira mattress cover feels like the softest cashmere sweater. It's almost a shame to put bedding on the top of that beautiful cloud!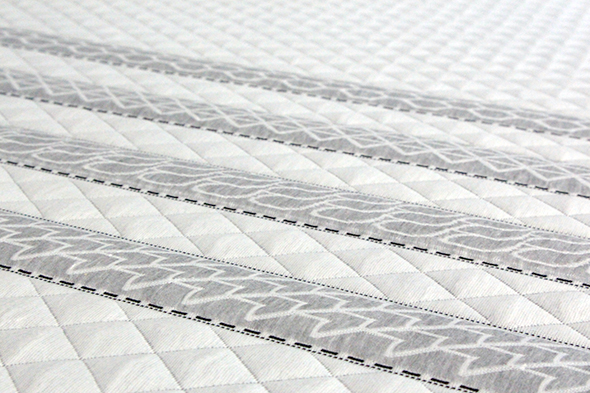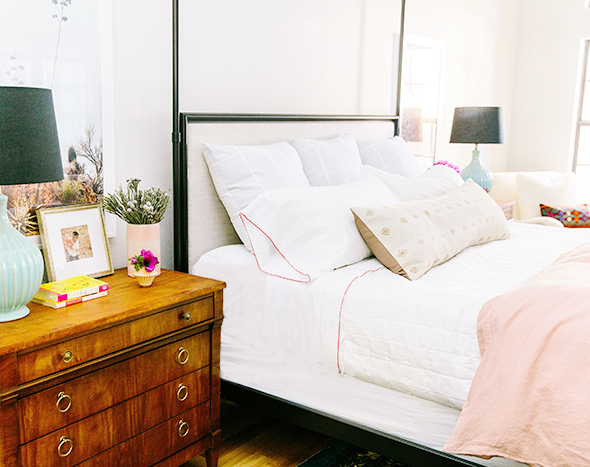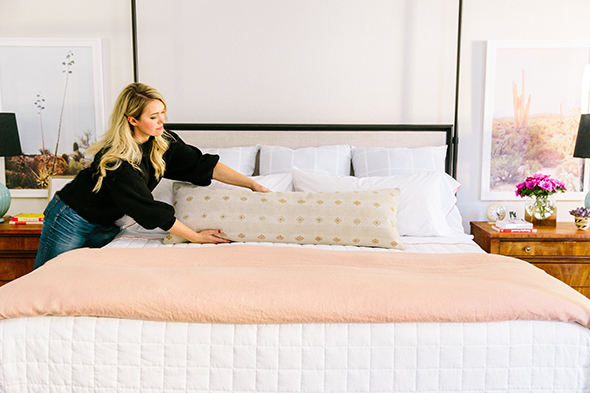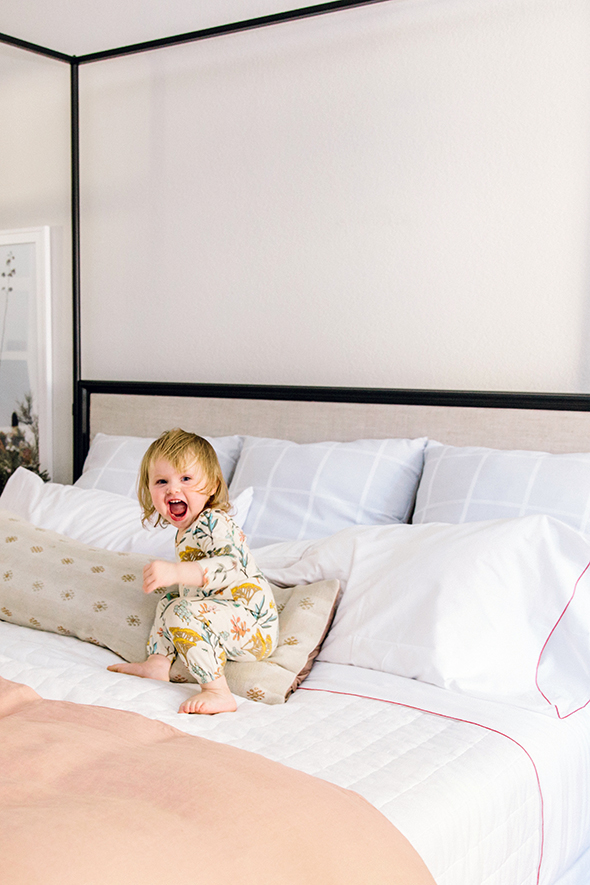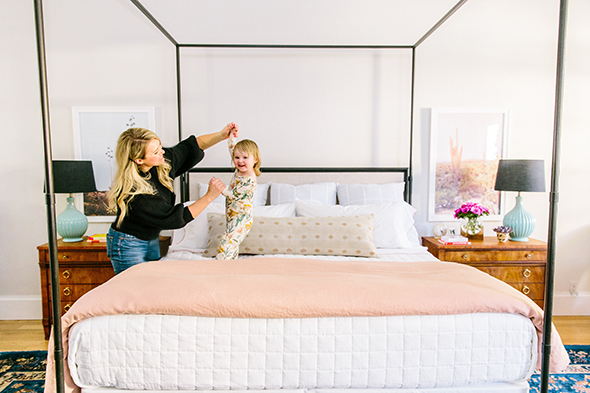 As far as comfort goes, I would say this mattress is our favorite yet! It definitely offers more support than our past mattresses, and still so, so soft and comfortable! Since having kids I've had all sort of problems with my sciatic nerve and a few months ago my doctor suggested getting a firmer mattress. I haven't had any nerve pain since getting our Sapira mattress last month! I think Michael said it best after our first night's rest: "Feels like a five star hotel bed!"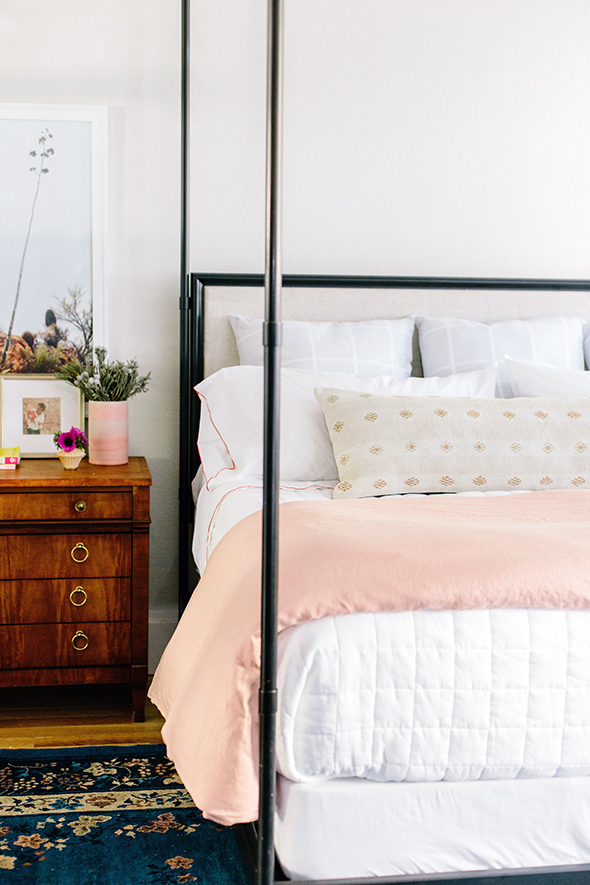 The only drawback is the girls have figured out how comfortable our new bed is and they've been sneakily climbing in bed with us in the wee hours! It's a good thing they're so cute. :)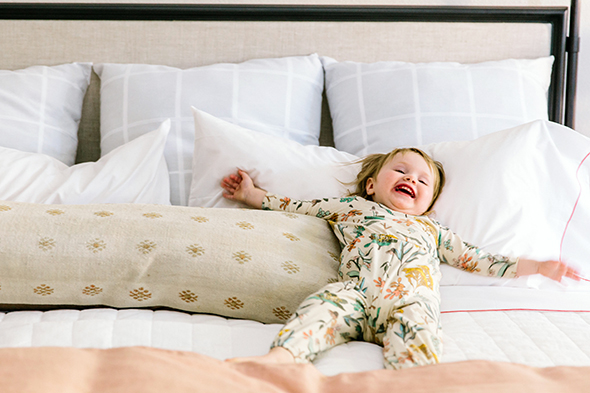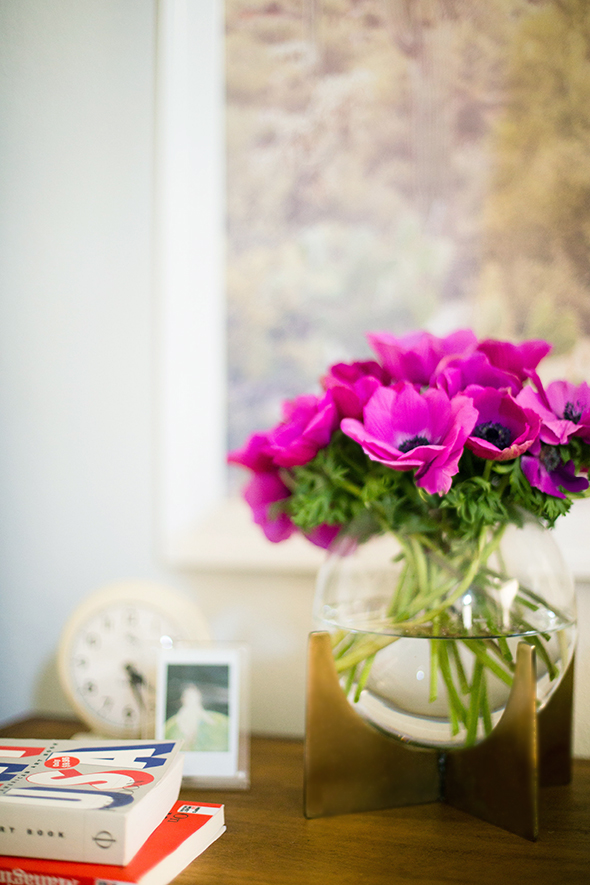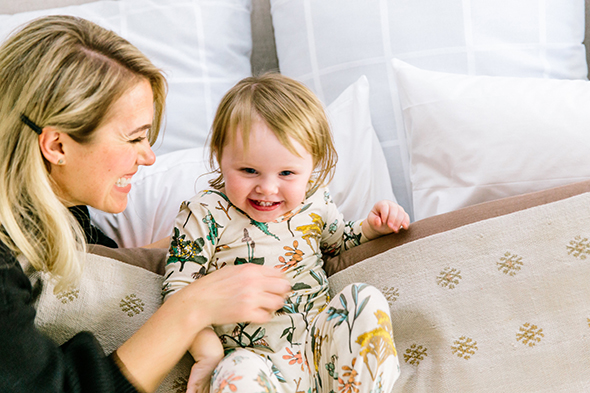 If you'd like to get your loved one the gift of a GREAT night's sleep for Christmas this year, Sapira is offering $100 off for LGN readers with the code LGN100! I know you'll love this mattress as much as we do.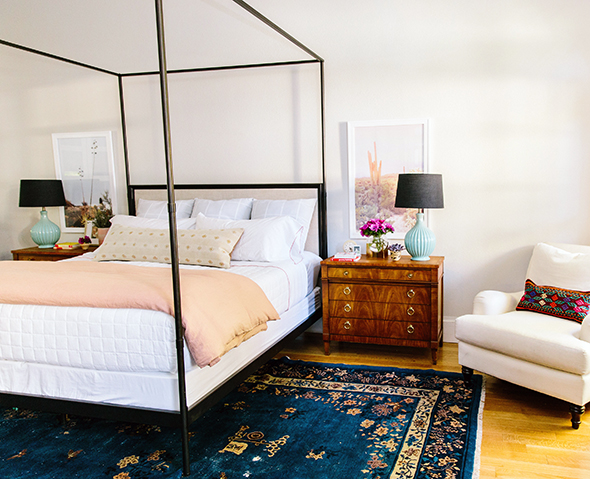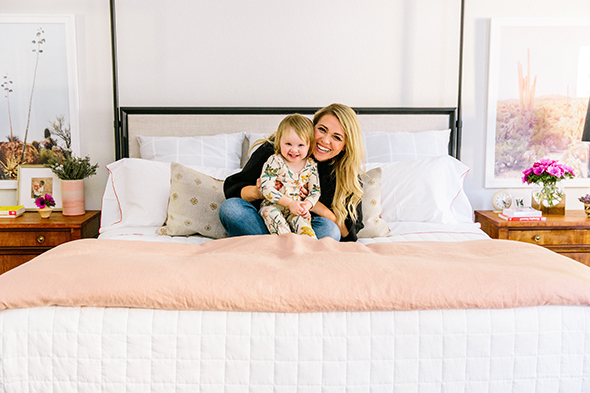 This post was a collaboration with Sapira by Leesa. Thank you for your support! As always, all opinions are my own. Click HERE and use my code LGN100 for $100 off your Sapira mattress.
Thank you Tiffany Haynes for these precious photos of our sweet Margot!