Some of you may have seen my little announcement here yesterday. Thanks for the well-wishes!! My first story for Domino will go live soon (probably next week sometime) – and I'll be sure to let you all know as soon as that happens. I did some projects in our bedroom for the story, but the images will focus on mostly one corner of the room. Now I'm looking at the rest of the room, dreaming of the other purchases I can make to get our room more comfortable. As always, I've been using Keep to manage my ideas and wish lists for our bedroom.
I have this mint embroidered hotel bedding that I really like and I think it will look really nice with the Chinese wallpaper panels I had hanging in our old loft's dining room. I painted our walls Benjamin Moore's Knoxville Gray and I think the color combos will be lovely, but we need a few punches of color thrown in there.
One thing I've been especially stumped over is the rug. I have a bright pinky-red overdyed rug in storage that I think is about the right size for the room (ours looks similar to this (very affordable!) option).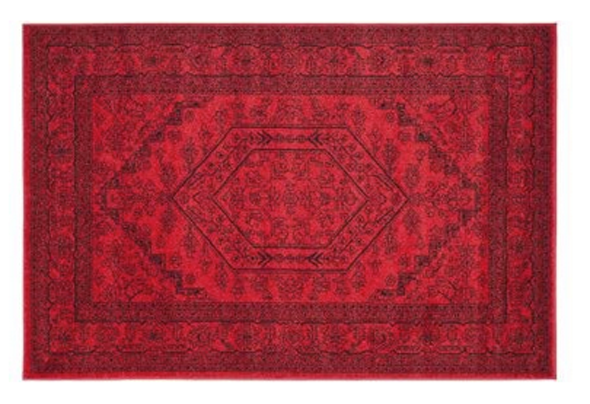 I might regret not having something lighter on the floors though, since the walls are so dark now. I think my heart is set on something like this (too boring though?). Maybe an exciting pattern in a more neutral color, like this or this or even this?
I had been struggling with what kind of bed frame/headboard to go with, now that we are upgrading to a king-sized mattress and need to find something new quick. I've been drawn to something like this bed with a bench at the foot. (or maybe a pair of trunks??)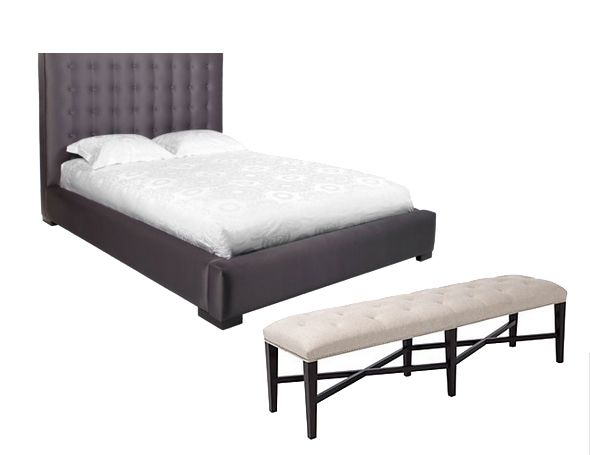 But I think I've figured it out and I'm going to attempt a DIY. I'm hoping the end result looks a little something like this.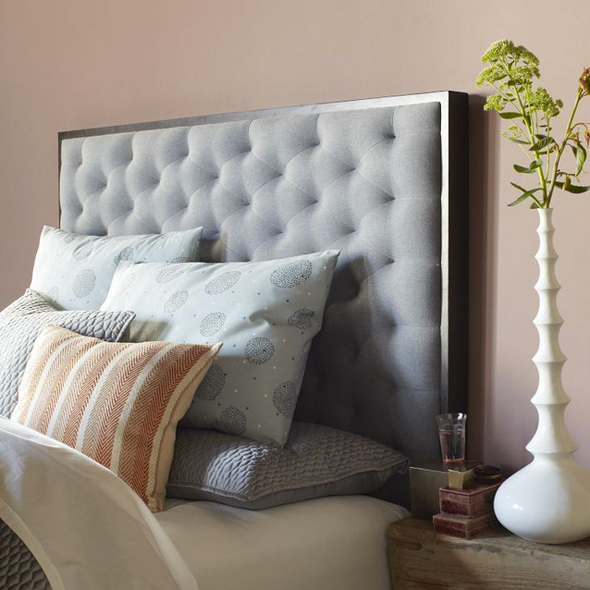 I found some really simple white sheets at Homegoods that are dotted with little tiny white squares and I love them, but if I didn't have them, I'd be tempted to snatch up these small-scale ikat sheets. I do need some fun pillows in here I think and these marbled ones are calling my name!!

I'll probably reuse my white Murano-style lamps from before, but seriously – how awesome are these $50 sconces? Please buy them for me.
The fireplace in our bedroom is getting a second coat of white paint today (yay! looks so much better already!) and I'll hang a big mirror up there to cover the arch.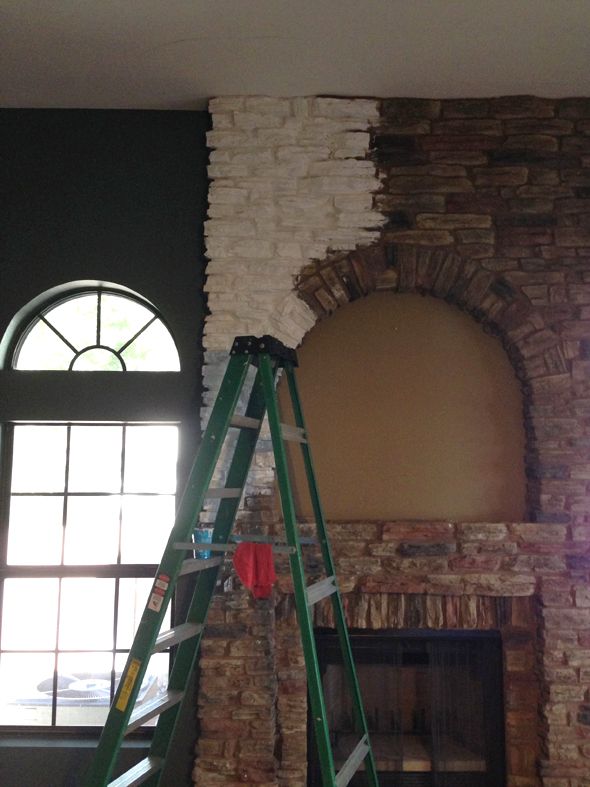 I've always imagined a pair of chairs by the fireplace, but I don't want the area to look too formal or stuffy, you know? If I weren't doing a tufted headboard, I would totally go with a pair of something like these club chairs. Can you believe that price?! (I also saw a brown leather version in the store and it looked very promising considering the cost.) But I already have a pair of vintage bergere style chairs too that need to be reupholstered. Something similar to this would be nice and I think more to scale for the room and the floor space.
I'm going to go with simple blue-gray roman shades on the windows to cover up the arch, which looks a little dated to me. I'll probably make my own in the end, but if I run out of time, there are plenty of options online. JC Penney always has a sale on fabric shades and some of their offerings are really well-made (be sure to study the helpful reviews). I also like these silk shades on sale here. I'm waffling a little though because I kind of wanted to do a version of these goldenrod yellow curtains. It probably would be too crazy with the fireplace though and doing a simple blue-gray to play on the wall color would be nice.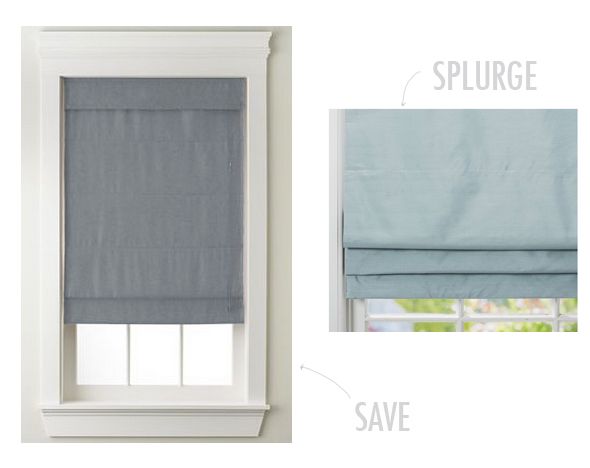 I'm so excited to figure out the rest of this space. I've added a ton more Keeps to my Master Bedroom collection (and other collections –
this bag
is a recent fave!).
Check them out here
and have a great weekend! xo
This post is a part of series brought to you by Keep, which is a free website dedicated to helping you learn about the best products out there as determined by your friends and your style soulmates, making it easy to keep track of your online shopping wish-lists.