Last night was scary and weird. I have this problem where food gets stuck in my throat. Once a couple years ago an Ibuprofen liquid gel pill got stuck and it was very scary and painful. It happened again late last night and it looks like the pill did some serious damage to the lining of my throat. I'm headed into a procedure that will help us know more. The whole thing feels silly and it's just about the worst timing. Deadlines galore and new, exciting projects that need research (I'm excited to share a big one with you in two weeks), but all of that will have to wait while I focus on getting healthy for the next few days. Thanks for your understanding while I take a little break here, too.
When I come back I'll be sharing some cool things we've done in our bedroom and (hopefully) some good progress on the chevron floors. Speaking of, I've waffled a lot this week with the angle choice – 22.5, 30 or 45 degree cuts.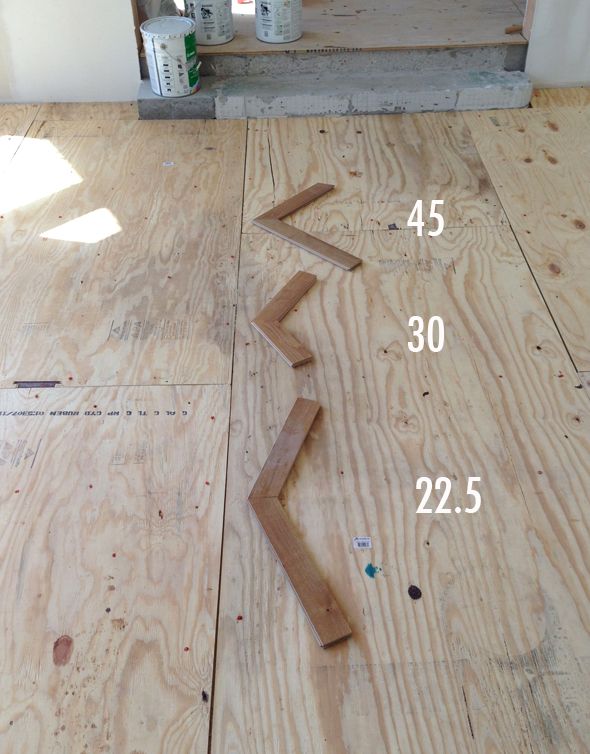 I like both the 45 and the 30 best for the space (the room is no quite wide enough for the 22.5 long slope). The two longest cuts in both the 45 and the 30 here in the photo below are what the finished cuts would actually look like (24″ long planks from miter cut to miter cut). You can see that the 45 degree angle makes for a much more narrow row than the 30 degree cut plank even though they are both 24″ long. Trigonometry at work!!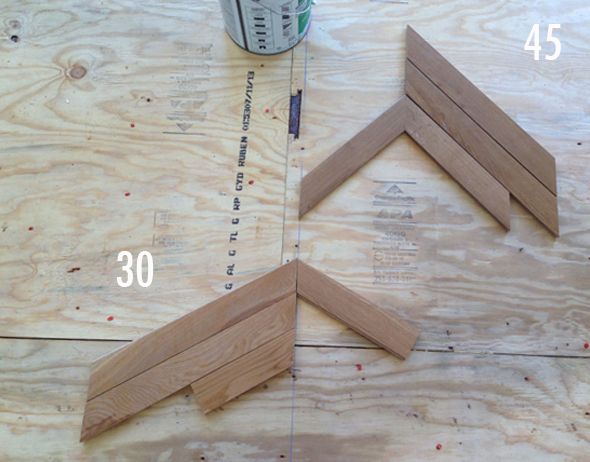 What's your preference?
And, of course, some of my inspiration images to take you on through the rest of the week. Have a good one friends. Wish me luck with this dumb throat thing. xo