Thank you all for sharing your thoughts on the chevron floor angles and for the sweet well-wishes! I'm doing better, but still trying to take it easy until next week, when I'm having a second procedure done on my throat. It's been nice to press the reset button a little bit and spend some much-needed quality time with my family. Thanks for hanging in there for me. :)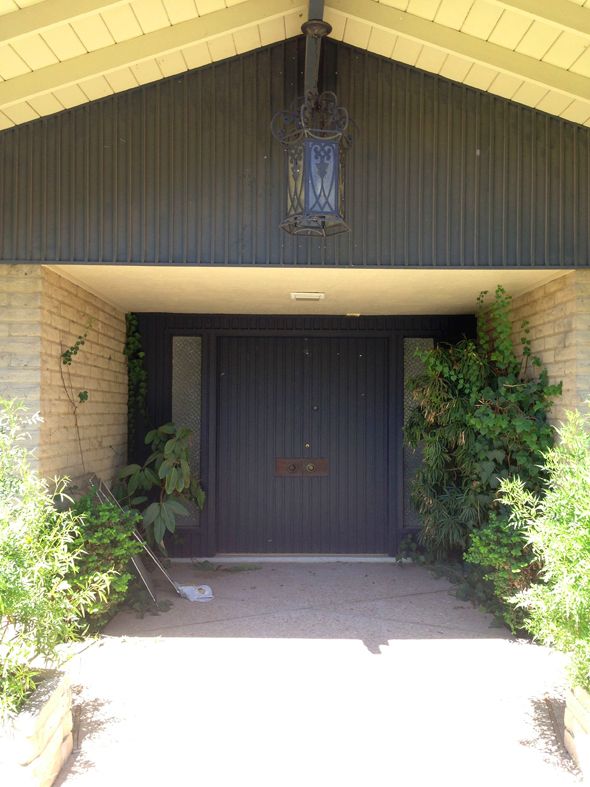 Some of you may have seen on my instagram account that recently I stopped by to see a house that we almost put an offer in on, but didn't. As much as I wanted to make a move, the timing just wasn't right – the house went on the market a few weeks before Michael accepted his new job offer and before we had fully committed to moving to Phoenix. I wanted this house SO much though. I pretty much give it credit for getting me excited about the idea of leaving New York and buying a home. :)

It was just what I imagined us buying – a completely original midcentury gem in a cool old neighborhood. Of course, these houses only come on the market once in a blue moon, so it sold in just a matter of hours for more than the asking price. I was heartbroken even though I had never even seen the house in person and we weren't even technically looking at that point. But seriously. Check out that door!! So cool, so much potential.
It never makes sense to go down this road, but it's hard not to play the should have/could have/would have game with this house. I love the house we did end up getting, and in many ways our current house is a better fit for us, but it's going to definitely be a different look when we're finished with it than a midcentury house would have been. (Angie Hranowsky's home comes to mind).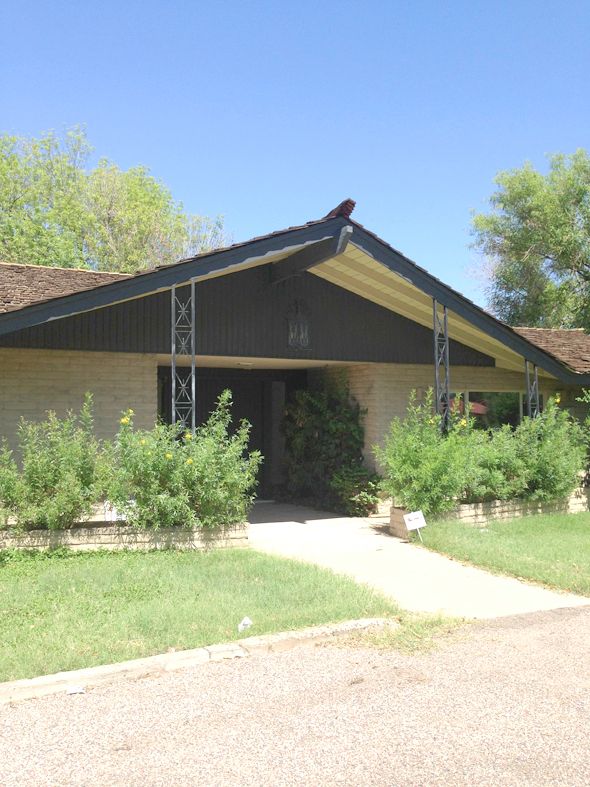 Anyway, I decided to rub salt in my wound by driving past the midcentury house the other day. Turns out a flipper bought the house (GASP) and there were workers there ripping absolutely everything out. It was completely gutted, and all the kitchen cabinets and interior doors were being taken out just as I pulled up. The guys saw me poking around and admiring the pulls on two bifold doors and told me I was welcome to have them before they tossed the doors.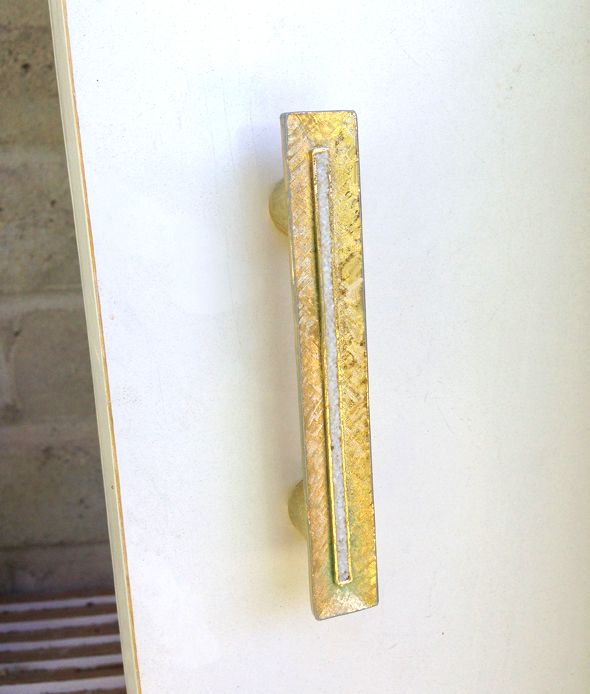 My grandparents and my great grandma (the one from Sweden) both lived in really cool midcentury style homes in Arizona and I think this home felt a lot like theirs to me. Grandma Johnson had this really cool stone mosaic coffee table and these pulls reminded me of that table and the style of her home. But I can be stupidly sentimental about grandparents sometimes. It's probably for the best the universe bequeathed these pulls to me so I can have a little something that makes me think of their homes, and thereby overcoming the temptation to buy the whole dang house when it goes back on the market in a few months. (I may have still called the flipper's listing agent though, just for kicks) :)
I'm sure some of you have a few good sob-stories for me about a home that you desperately wanted, but that just wasn't meant to be. Dish!