I never thought I was much of a purple lover in the past, but I know better than to say that now. For a few years I've been so drawn to almost every shade of purple (except I'm still not a fan of grape purple, like Crayola box purple, in home decor). I loooove lilacs and lavenders and plum and oxblood and cobalt and indigo that lean more purple. They're all so good and so fresh-looking to me. Not a lot of people use purples in their homes, so maybe it's the novelty of the thing, but I mean, come on. How could you not want a sofa that looks just like this? THOSE. TUFTS. ARE. EVERYTHING. EVER.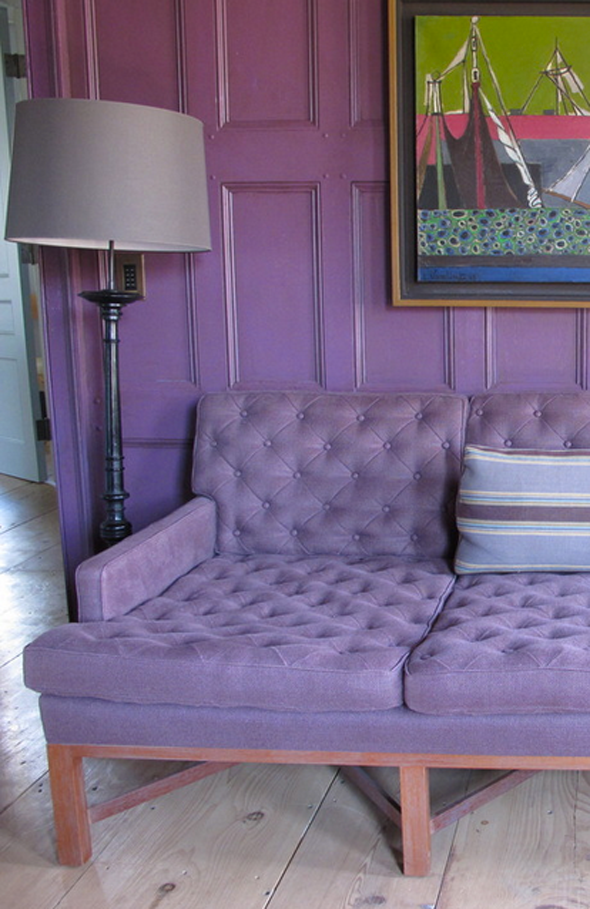 It costs a royal fortune, but wow – what inspiration! I'm painting an old jewelry box lavender this week, partly inspired by this sofa and I love how it's come out so far. I'll be sure to share more soon.
So, tell me how you feel about purple and shades of purple? Am I nuts for thinking about how much a I'd love to have a lavender sofa myself?…
PS – Remember how Julianne Moore only dresses in and decorates with black, white, gray, green and purple….