Sooooo… remember how much I loved that peacock leather?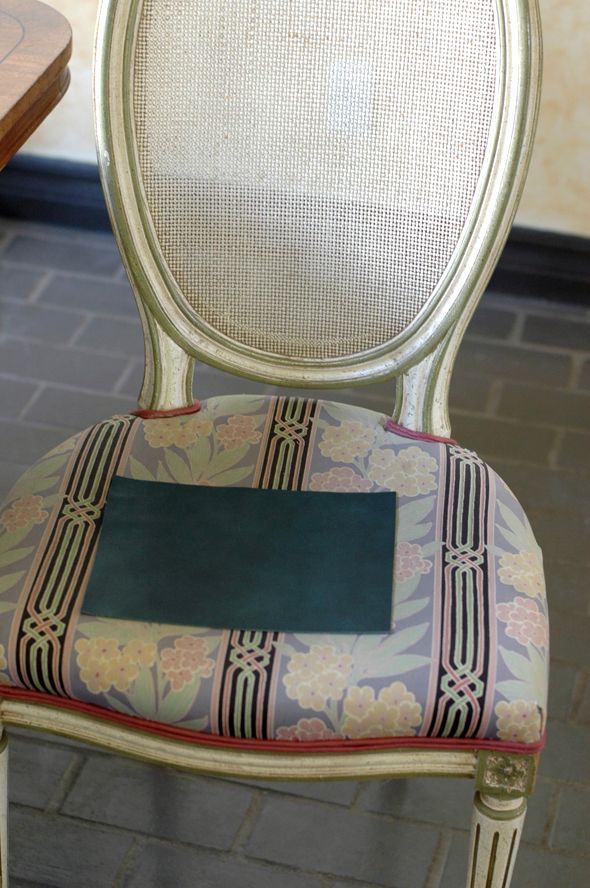 I really did love the color. The leather is gorgeous (and can be found at this eBay seller), but the light in our dining room is funny and it would totally wash out the leather from most angles. Not that that was a big deal, it's just that I was counting on the leather for a bit of color in the room and it's not really peacock blue in the room if it always read as black to my eye.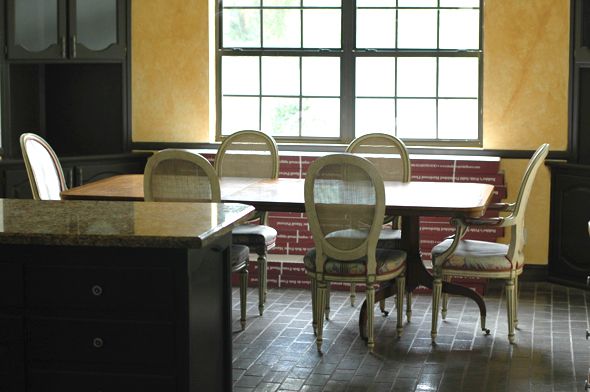 I went back and forth a little about the decision and hadn't pulled the trigger yet when I stumbled across these hides in a local fabric store called Mesa Sales.
Hello, turquoisey emerald! Where have you been all my life?
Is this color me, or is it me!?
It's me. But still I didn't buy it on the spot (leather is on the pricey side – about $250 for the full hide). So I mulled it over for a few days while I was working on other stuff and then when I came back to Mesa Sales to buy the hide, the sales guy told me someone had put it on hold like literally five minutes before I walked in (!) and that they had a seven day purchase period (seemed overly generous to me at the time – harumph). So I left empty handed and bummed.
I called exactly seven days later and my luck was with me – the hide was available again! Sweet mercy. Come to momma.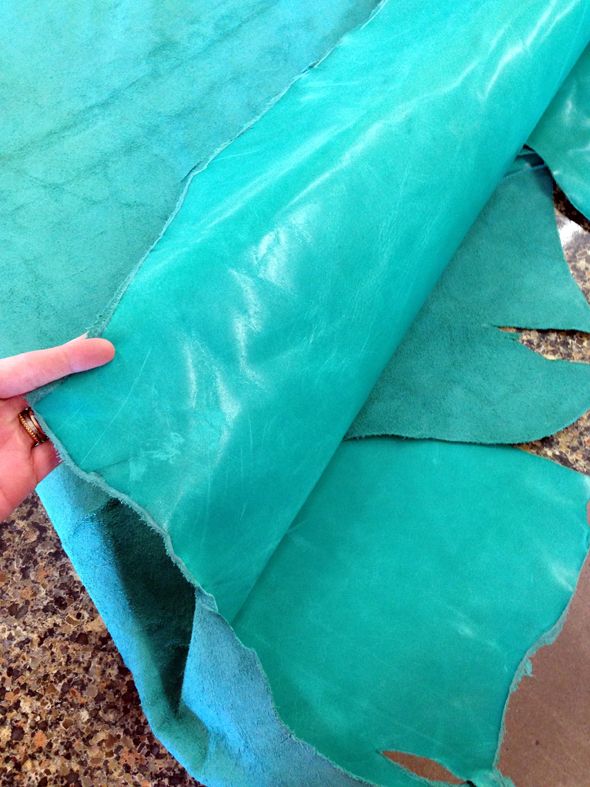 The color is obviously different and my chairs are different (I'm keeping the caning on my chair backs), but I kept thinking about Grant K. Gibson's San Francisco Showcase dining room chairs. What a fun hit of color in that space. I hope my new leather does the same for my dining room.