The girls' rooms are still not in order yet, and my guilt levels have been off the charts for the past few weeks. It's time to get these little ladies more settled.
My sister sent me a link to this pretty bed that was listed on Craigslist and the price was right (cheap) so I went and picked it up the same day.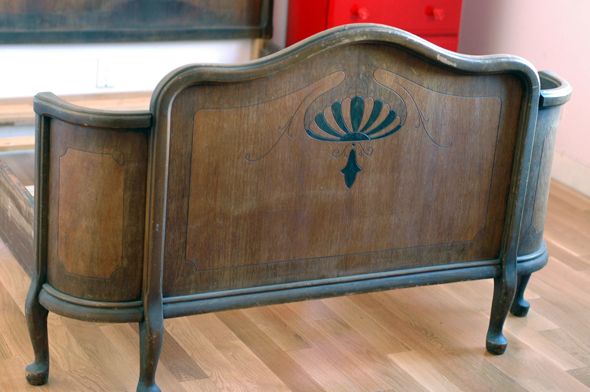 The full size frame is perfect for this little room. I have a pair of midcentury modern night stands in the garage that will fit just right here also.
The wood is not worth saving (even though I love the pretty design!).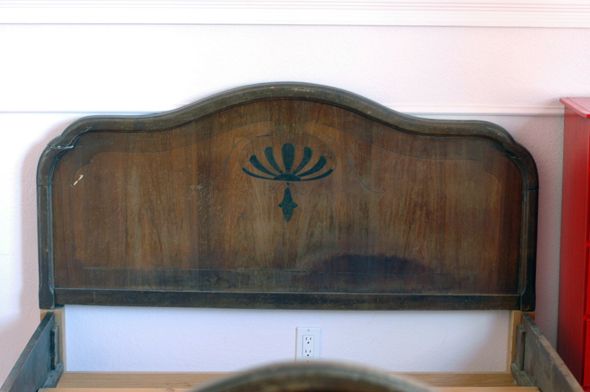 There's a cracked part on the headboard that needs to be filled probably with Bondo, which means we'll need to paint the frame. I think white will make it look too PB Kids, so maybe something like black?
I want to upholster the inset of the frame. Probably not tufted this time, but I did a similar project here.
Ever since the yellow chair experiment, I've been thinking a lot about tone on tone frames and upholstery. Maybe a bright cobalt blue on the frame with this pale blue cotton fabric I picked up during a 50% off sale for about $9 a yard?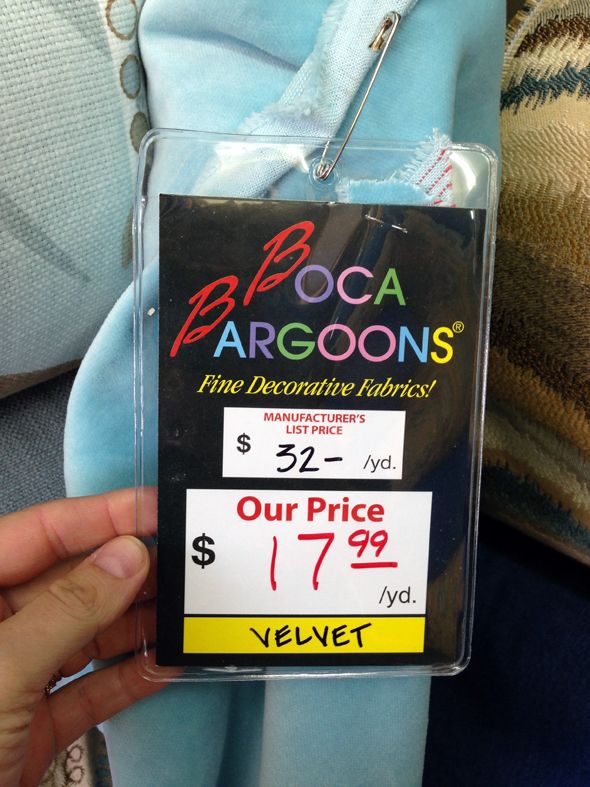 Maybe a contrasting tape under the nail heads, too?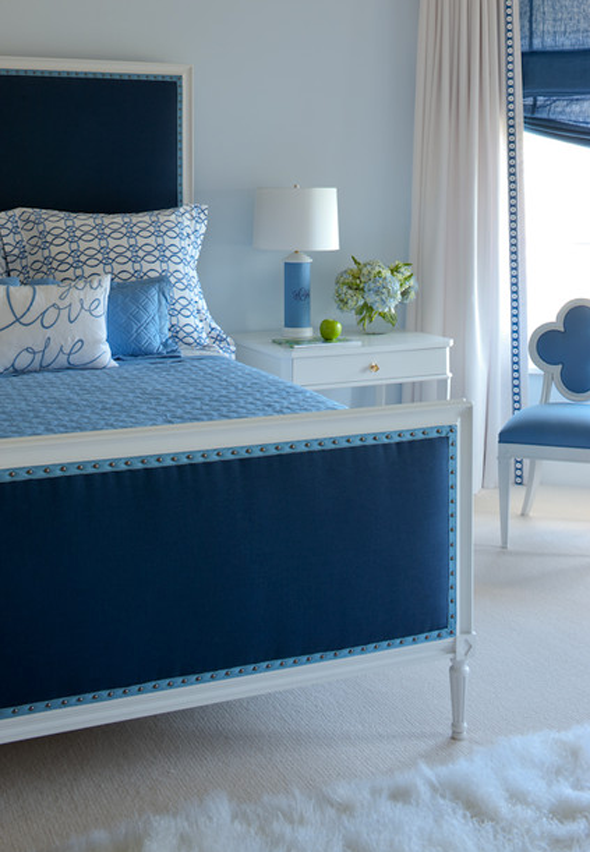 What would you do? Don't you just love it when the footboard curves back in? That's my favorite part of the bed and I think it will look even better when it's upholstered and outlined with tape and nail heads!