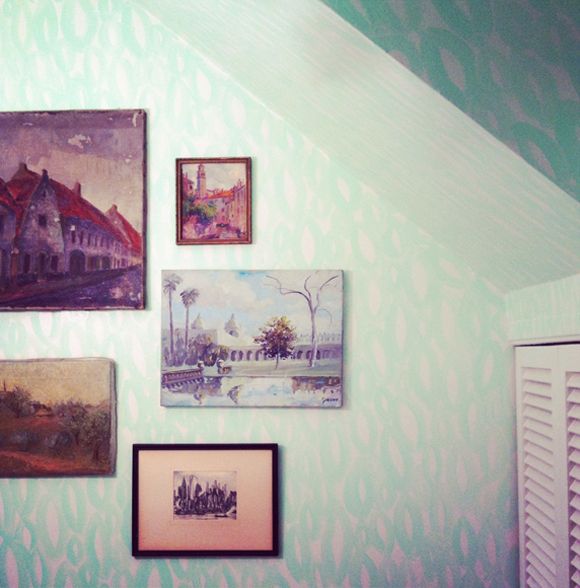 Are you on instagram? Follow me @jennykomenda
Remember when
I was contemplating some fun wall treatments for our powder bath? I thought about wallpapering, doing a faux bois or hand-blocking a pattern, but I wasn't super excited about any of those…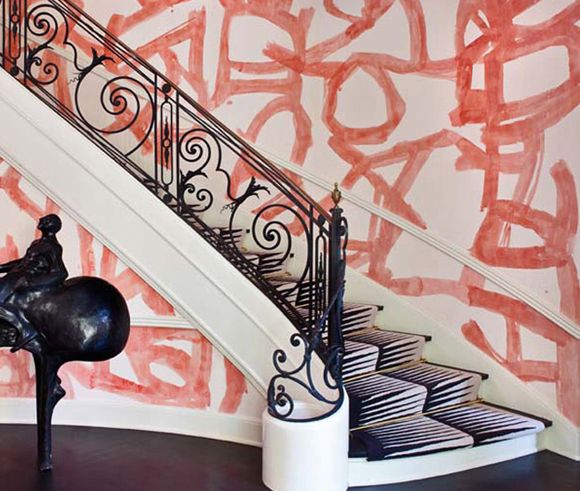 I've always loved Kelly Wearstler's staircase with it's hand-painted pattern, but I was worried something this loose would be weird in such a small bathroom.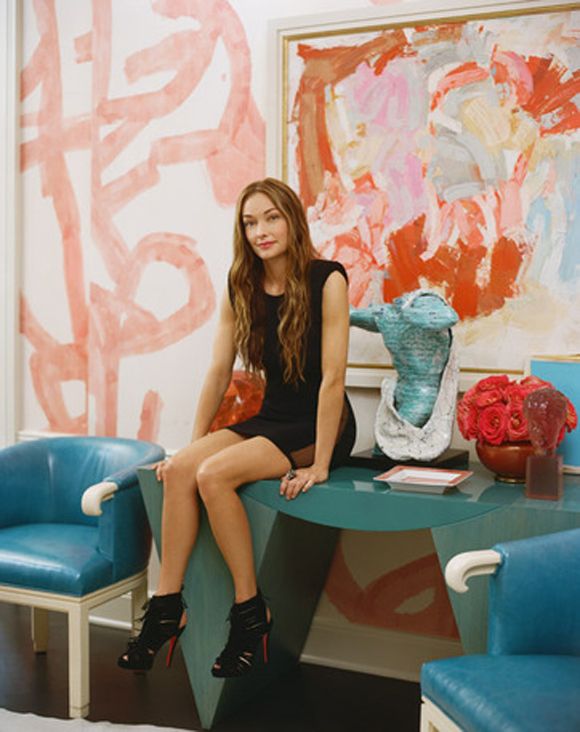 When I saw this image, I really liked the idea of using oval or circular shapes.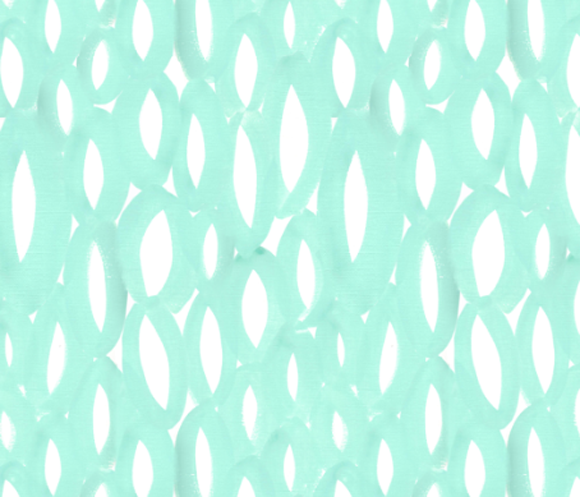 I got excited because I knew I could get this pattern up in only a couple hours, so right away I pulled out
my mint paint
and a 1″ square tipped artists brush, took down the art I had hung before, and was ready to go.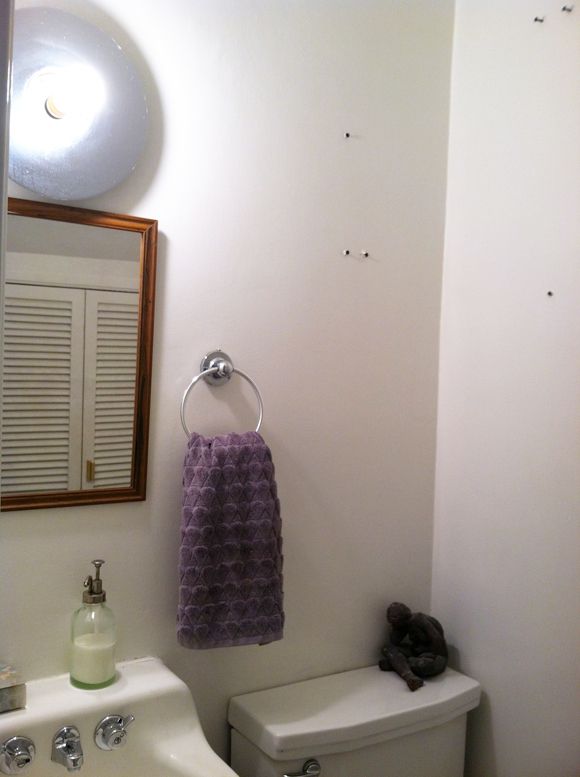 The basic idea is super easy. In general, I did one large shape for every small or medium sized shape. There's no right or wrong way to do it – really it's just like doodling on the wall. It took about two or three hours to cover all the walls and the ceiling.
The mint paint I had was gloss, which I think looks really pretty against the satin walls. Gives a little dimension.
One important trick is the dip your brush only every three shapes or so, so there is some variation in the color opacity. This way it looks a little more like water color.
Since the ceiling of the bathroom is dropped and slanted, I went ahead and painted everything.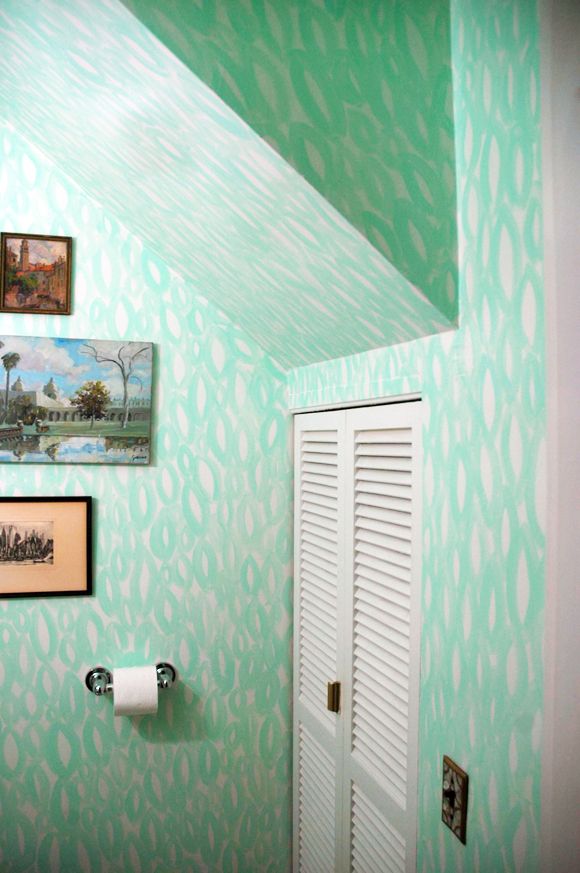 Once the paint had dried, I hung a bunch of vintage landscapes on the wall. I like how the super traditional paintings look on the funky walls.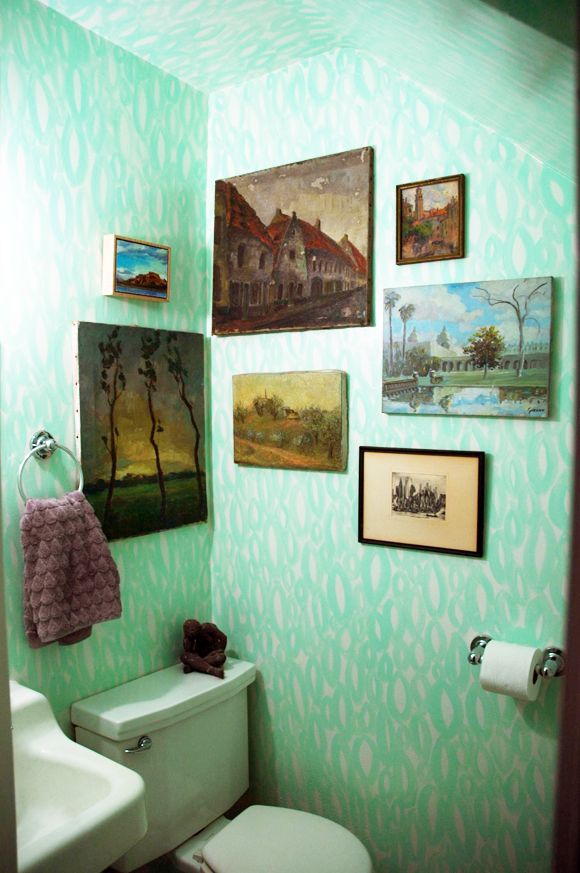 Most of these paintings were ones I picked up at flea markets when we lived in Brussels for two or three Euros each. They aren't masterpieces, but I love them.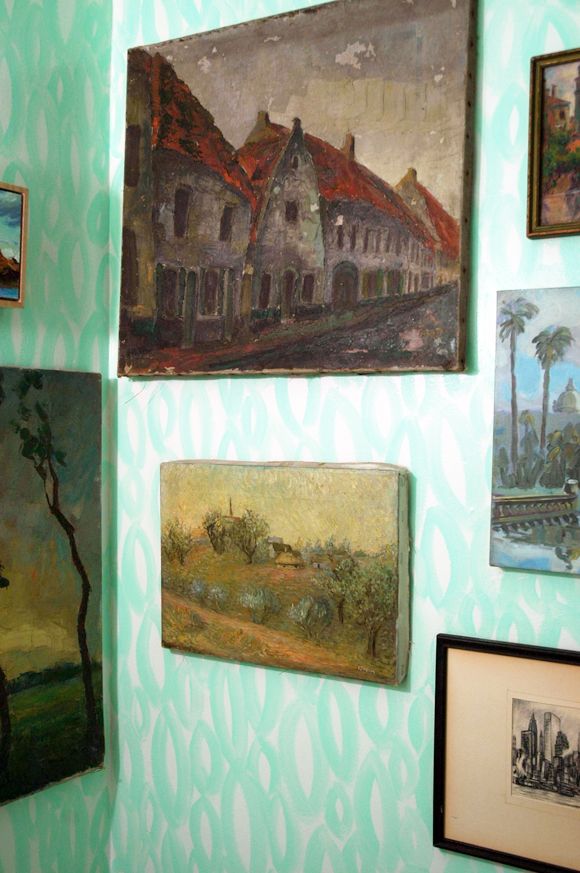 I need to take a photo during the day, but I'm so happy with the way the powder bath looks from the hallway with the door open. It really looks like wallpaper.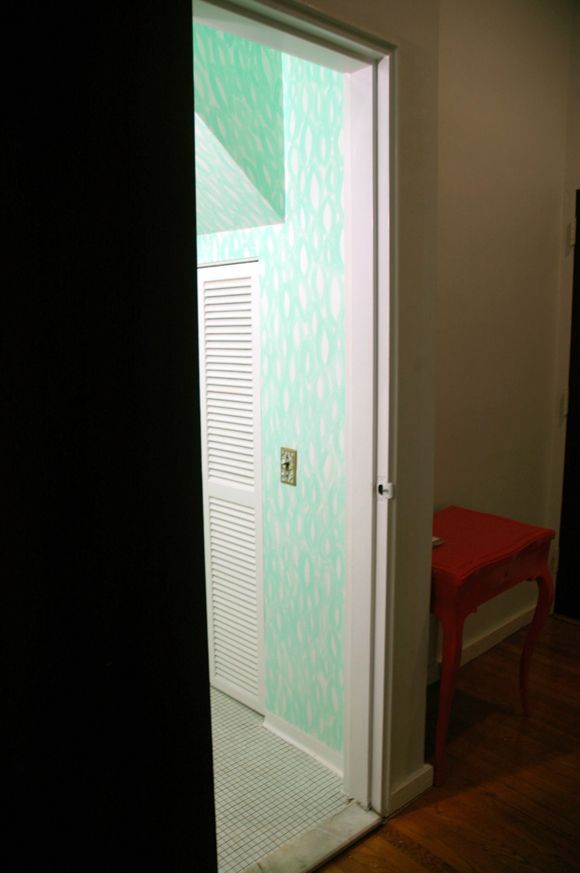 I know – it's kind of intense, but I'm loving it! Plus, it would be super easy to paint out or change if I get sick of the look.
Can't beat a project that makes a big statement, costs nothing and only takes a couple hours!