I hate showing in-the-rough before pictures without having some pretty after (or at least during!) shots for you, so I've been hesitant to share any photos of the brownstone. Those bachelors have not been so tidy! I could really use your help though. (and to make it clear – this is not our stuff. We haven't moved in yet)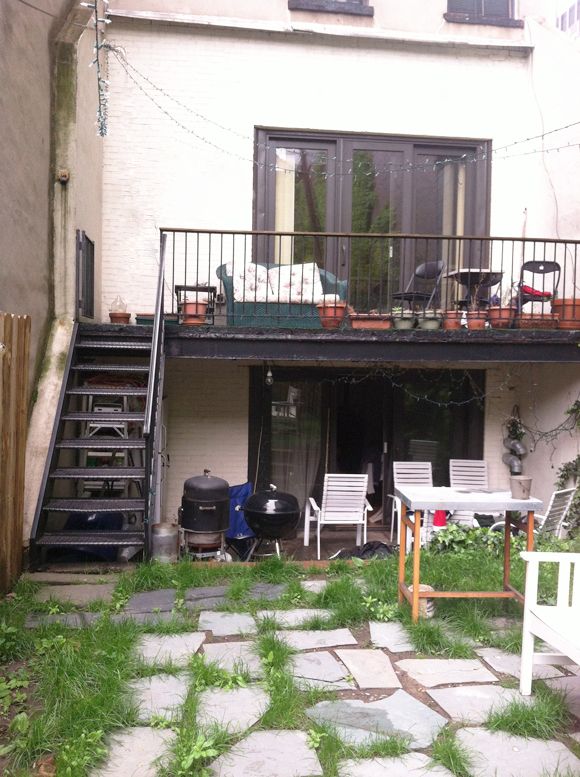 I would love to be a really good gardener, but honestly, I have no idea where to even start. When we were first married, we lived in Arizona and our yard was mostly gravel and just a small lawn – totally minimal. Since then we've lived in places with no outdoor space. I haven't had the chance to learn about plants and yard care/design. I'm SO excited to finally start now.
We have an upper and a lower deck, both are about 5′ deep and 20′ wide – not super huge, but just big enough for a small grill, a table and four chairs on the upper deck (which connects to the living room). I'll probably put a small seating area on the bottom deck too (which connects to my office), but I think mostly that area will be for outdoor toy storage. I haven't figured that all out yet.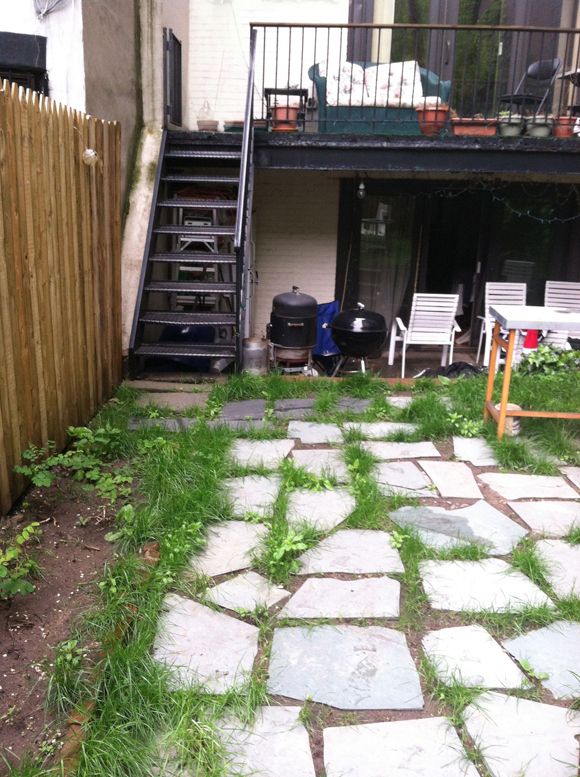 As I look through Pinterest and my inspiration folders at brownstone yards, it seems like a lot of them have stone or brick pavers. When we first walked through the house, I thought those flagstone pavers should go out immediately in favor for just grass (right after that astroturf gets pulled up off the deck! yeesh!)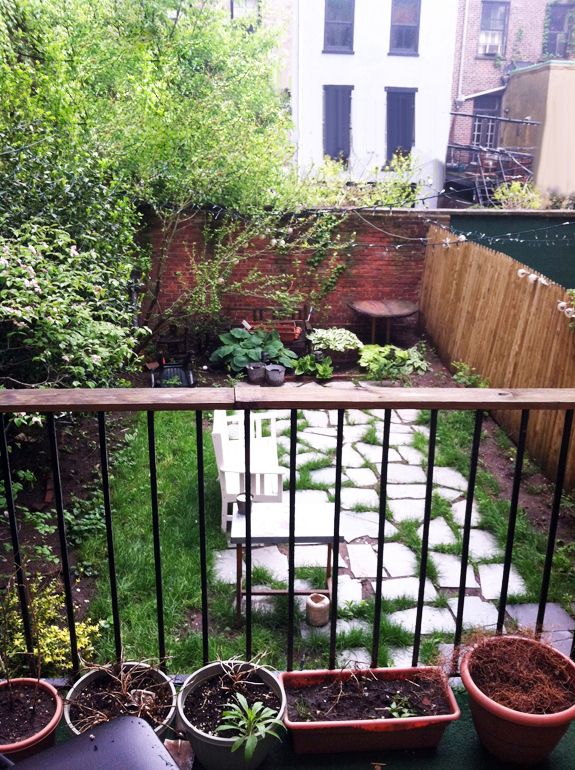 But now I'm worrying about mud. Maybe putting down (prettier) pavers is the best idea?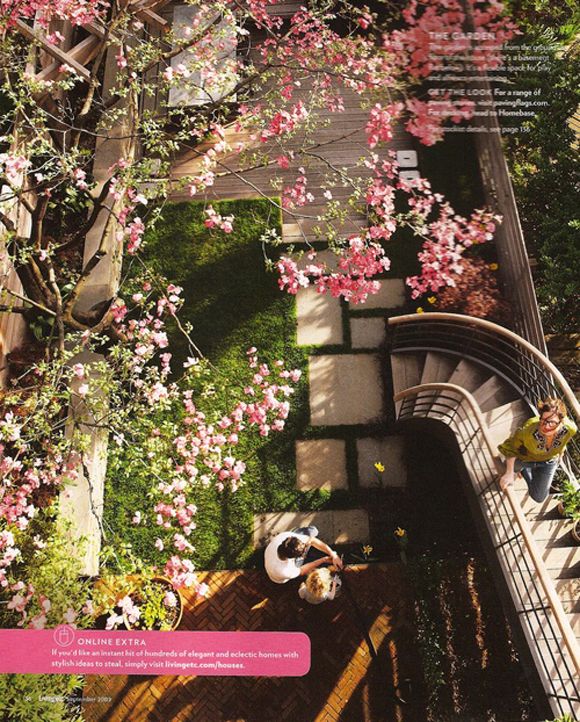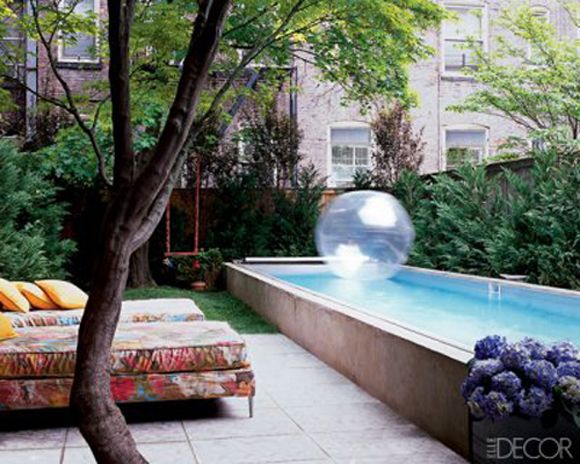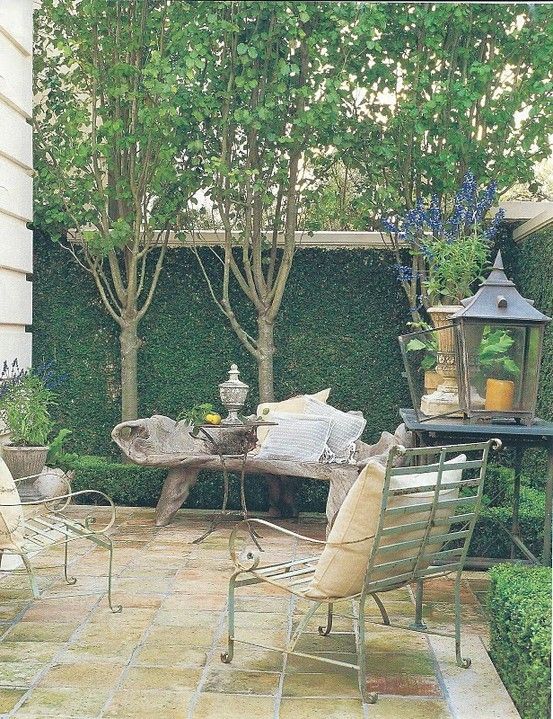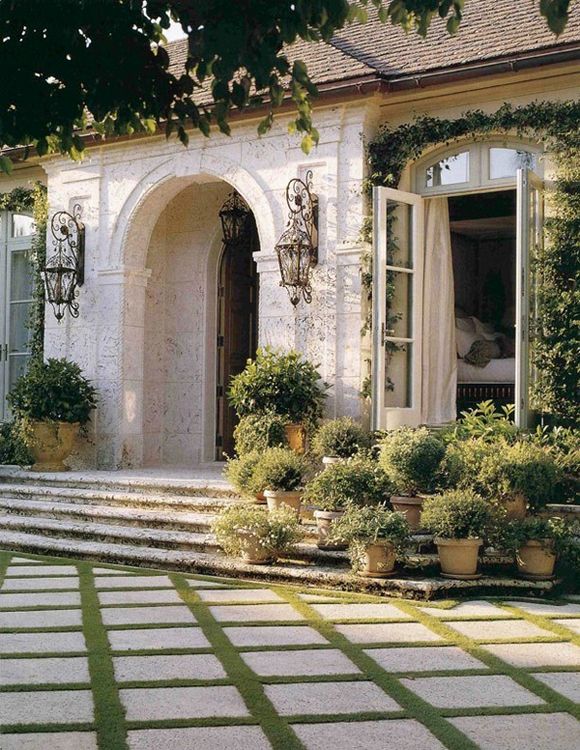 Okay, all you yard experts – help! What would you do with this space? Ideas I'm bouncing around – a tallish hedge along the back wall for added privacy, some flowers and/or vegetables planted along the sides (I want to take out all those low bushy trees to the left). Raised garden beds? Maybe a teeny tiny playhouse or a covered sandbox? The yard itself is 20′ wide x 40′ deep (this is a shot from the upstairs landing).
Any thoughts?