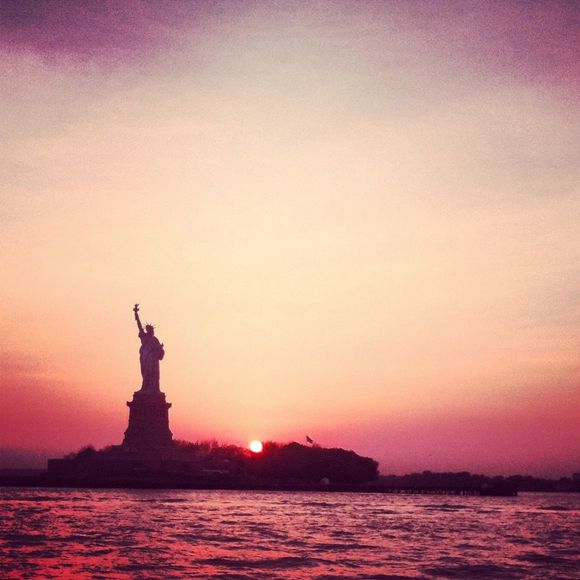 Hey friends! I hope you had a great long weekend! Ours was so perfect! It felt really long, which is about the best way a weekend could feel. :) Last night was especially fun. We went with our friends Dennis and Jenna on a sail boat down by the Statue of Liberty. The weather, food and company were amazing.
Earlier this weekend I had a little time to finish a project on my list. I bought this step stool at a vintage shop for $20 a while back. I filled the joints with a little wood glue to sturdy it up and then it was good as new and ready for a coat of paint.
I love the diamond pattern on the old rubber treads.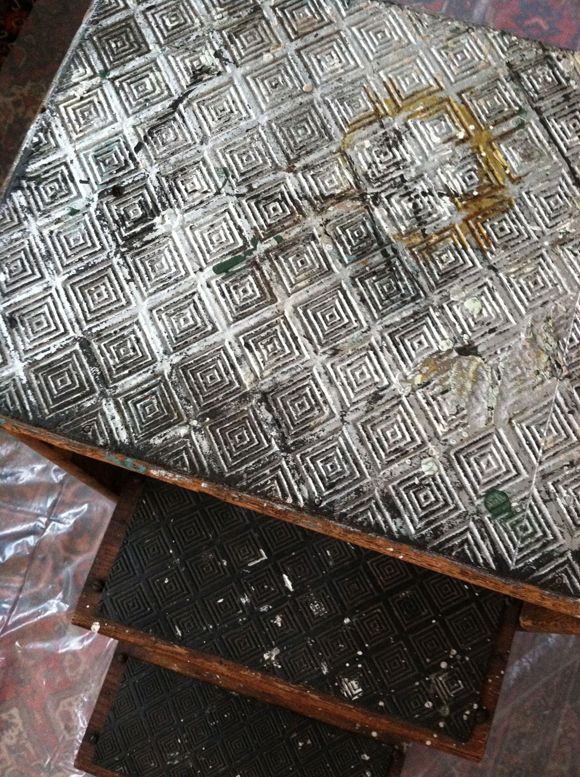 EDIT: I was wrong about the paint color. I used BEHR's Kiwi Squeeze (latex, high gloss).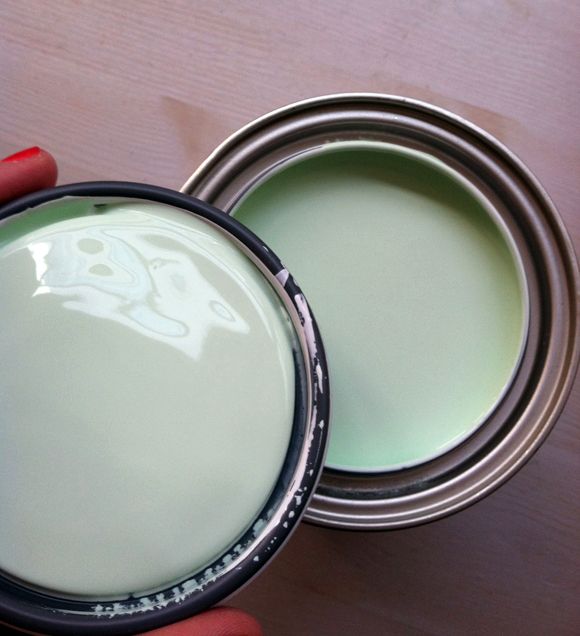 After two coats of paint (I did prime first with Zinsser), I dug out the rest of these
small brass nails
and used them to flatten the rubber tread that was starting to pop up a little. Did you know the easiest way to place a nail in an exact place is to use a pair of needle nose pliers to hold the nail while you tap it in. Work SO well!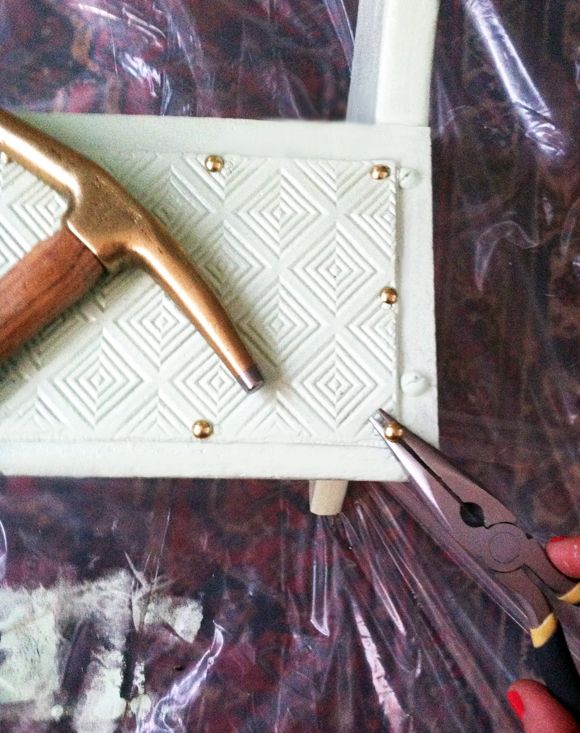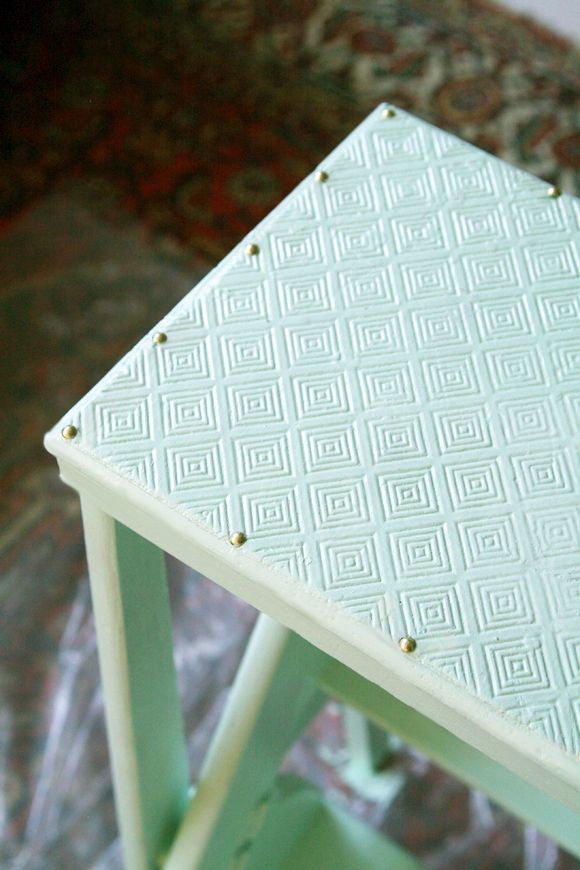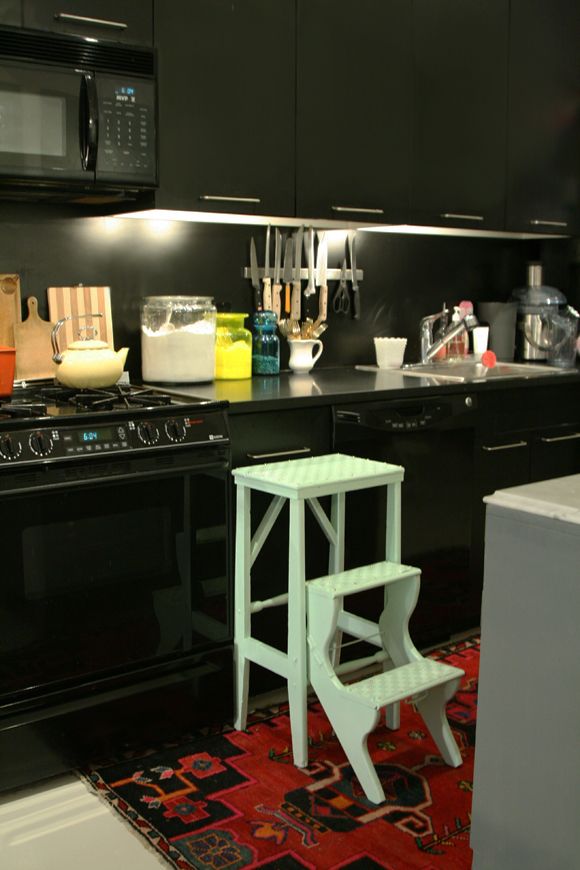 The stool has been so handy in our kitchen. We don't have a ton of cabinets, so we actually use the items stored on our top shelves on a regular basis. It's nice to have easy access to the shelves all the time now. The girls are really good about not using the stool without me around. I usually fold it up when I'm not using it anyway.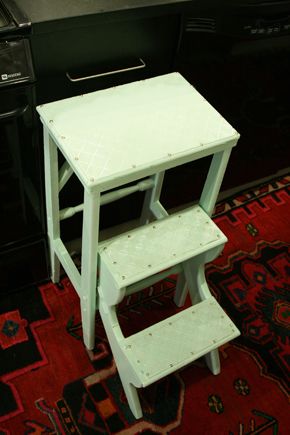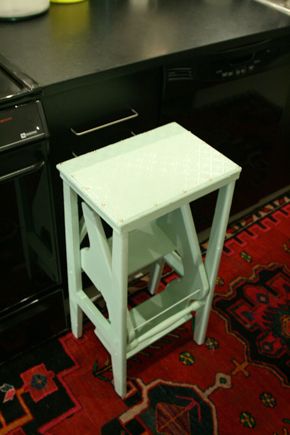 It tucks into this little nook really well for the times we want it out of the way. Or I can put it away in the pantry if I want it out of sight.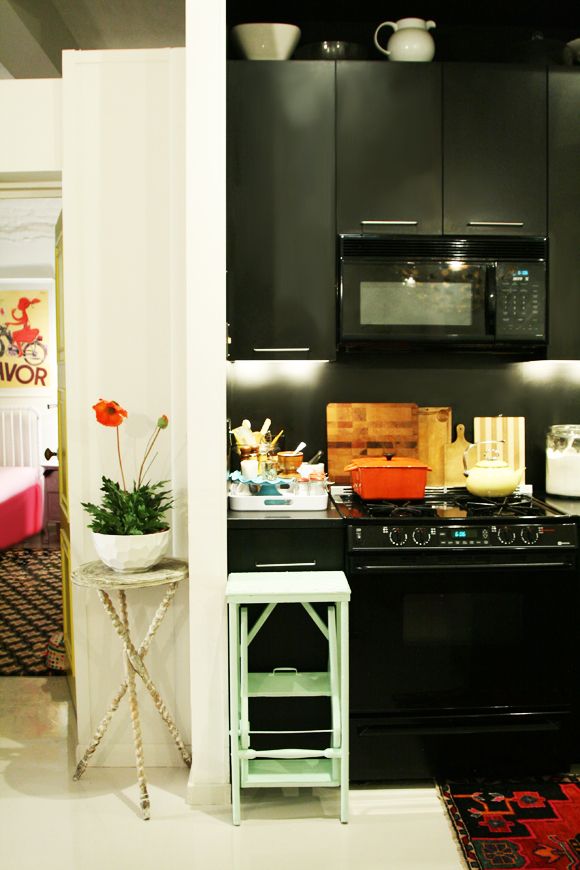 But the color makes me so happy, I doubt we'll put it away much. :) I especially love the way the gold looks on the green.