I'm a gold jewelry person, through and through. It just looks better with my skin tone I think. But when it comes to hardware and metallic finishes for the home, I like to mix things up and throw in some polished nickel/silvery finishes with my brass pieces. I feel like I have an abundance of brass lately and should probably round things out with a few more silvery things.
This lamp has always been a favorite and I'm thinking it might be time to finally try the DIY version – fingers crossed it looks okay!
This basket project from MS Living was gorgeous! SO in love with that finish and want to use these in a nursery project I'm working on. Every room needs some sparkle, but that does mean it has to be a 'glam' look, you know? These baskets still feel very boho.
This new desk from West Elm is going into a consulting client's design plan. I saw some zinc and aluminum-wrapped case goods pieces at ABC a few months back that were about 10x this price. It's a great look and the West Elm price point is much more affordable.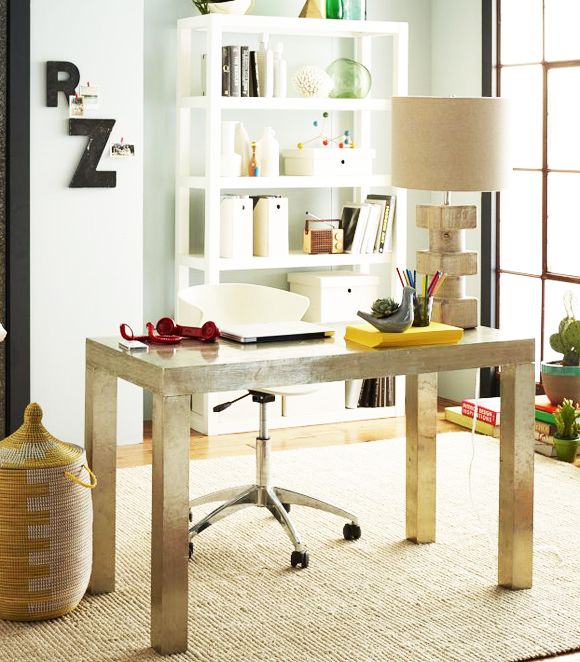 PS I'm also loving rose gold and I'm coming around to copper. These new copper chairs from Blu Dot are like woah.