Wow! What a whirlwind week! It feels like I haven't had time to even blink since last weekend. Do you have any fun plans for the holiday? We're staying in town, but hoping to get out of the house everyday for some adventures. Also hoping to see the new Wes Anderson film, which is getting great reviews. Can't wait!
Yesterday Michael helped me move some things to our storage unit in preparation for the move (I'm getting SO excited!) and then last night we did a little shopping outside the city. The sales are good this year and we bought Michael some new suits (which helped me feel less guilty about the summer shopping I've been doing lately for me and the girls. Must stop!). We also dropped by Home Decorators in NJ. Did you know they have a handful of brick and mortar stores? It was so nice to be able to check out a few items in person before ordering them.
It frustrates me that it feels so risky to order things online! Wouldn't it save so much hassle for customers and for the companies just to include lots of images (close and far away), with truly accurate color representation? I hope this gets better over time. I've noticed some eBay sellers include a hex color code for fabric they are selling so you can refer to a second source. That is SO smart! More retailers should do this!
Anyway. Home Decorators was interesting. They had some cute accessories that I didn't take many photos of – glass cake stands and tons of great planters.
And I really loved these two large wall clocks. Aren't the hands awesome? Feels like it should be in a Kate Spade store.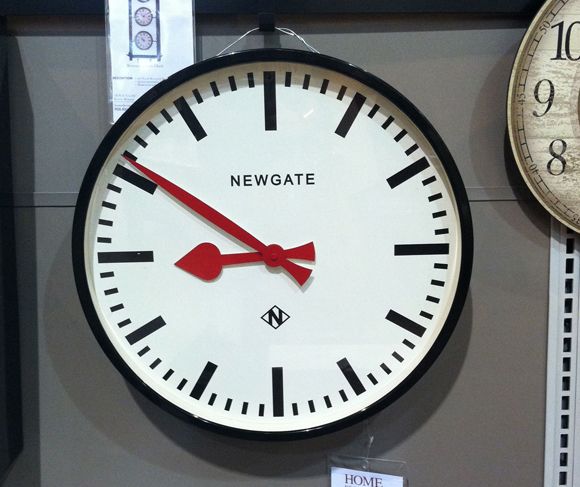 Even though it's a bit pricey, I'm thinking about buying this one. I've been looking for a more modern-feeling square clock forever and this one is a good size.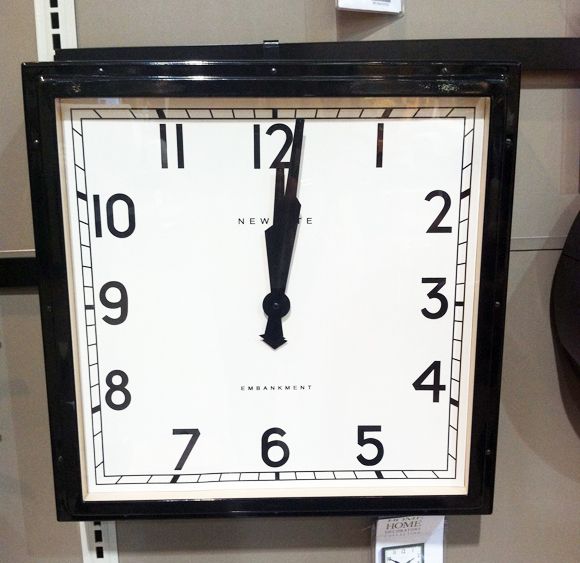 I had considered these chairs based on the online photo (don't they look like they'd be a breeze to reupholster?), but in person the proportions were not good. And the chair was totally uncomfortable – you could feel the frame underneath the foam seat.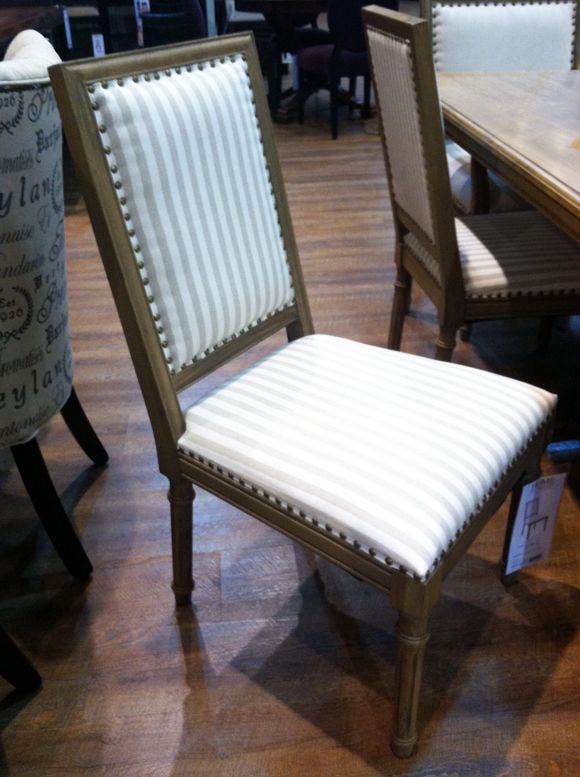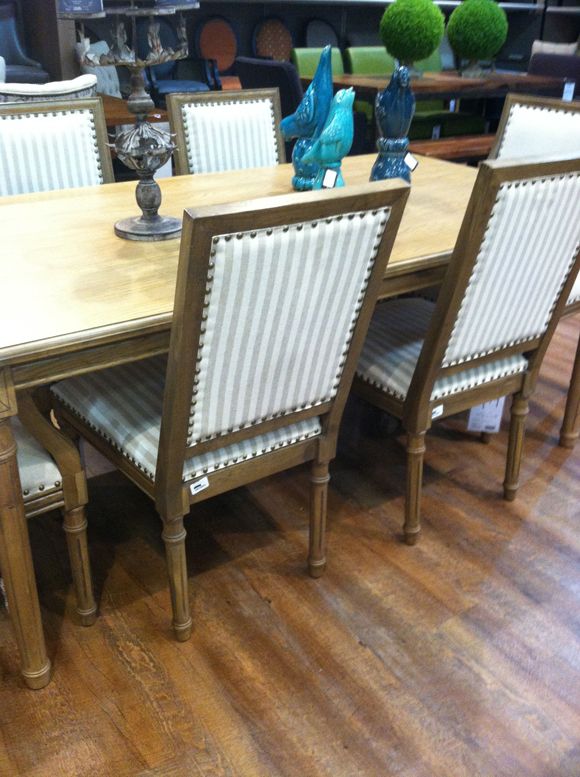 These were comfy though, if you're looking for a good price on Louis style chairs. ($169 ea)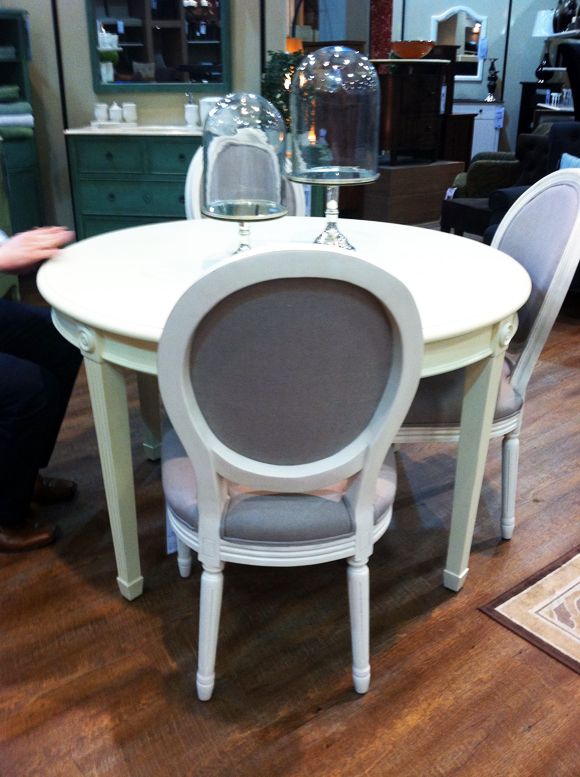 I also saw the zinc table I was so excited about.
From a few feet back it looks really great and I like the smokey blue gray color.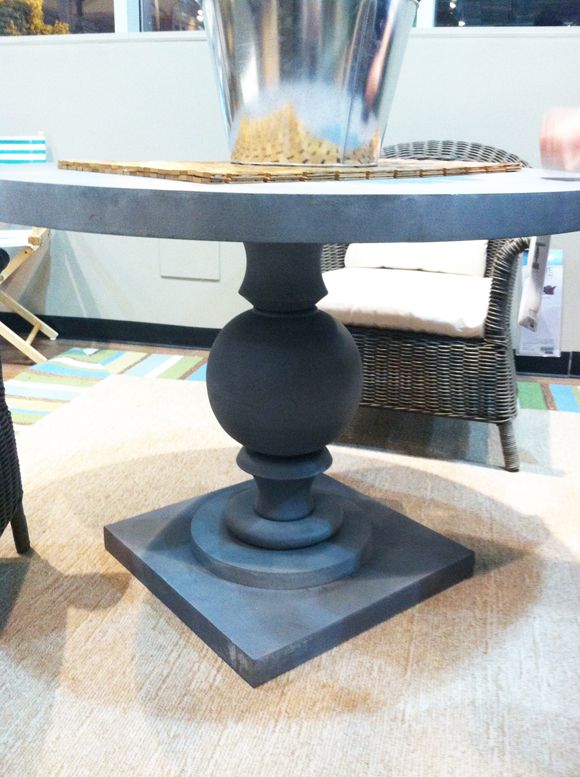 But the finish was a little different than I was expecting. It's a little more bumpy, which doesn't remind me of zinc. I don't know if it really bothered me, but it was good to know I guess. It's on sale and there's free shipping this weekend. so…..hmm.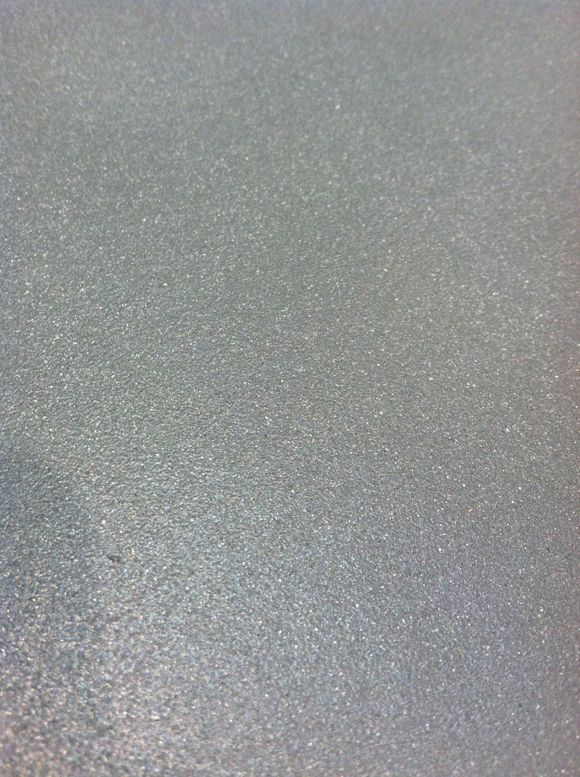 I'm still thinking about pairing the table with these Bertoia style chairs (the vintage ones I looked at before were too beat up for the price). Plus, I wouldn't feel bad about painting these a fun color.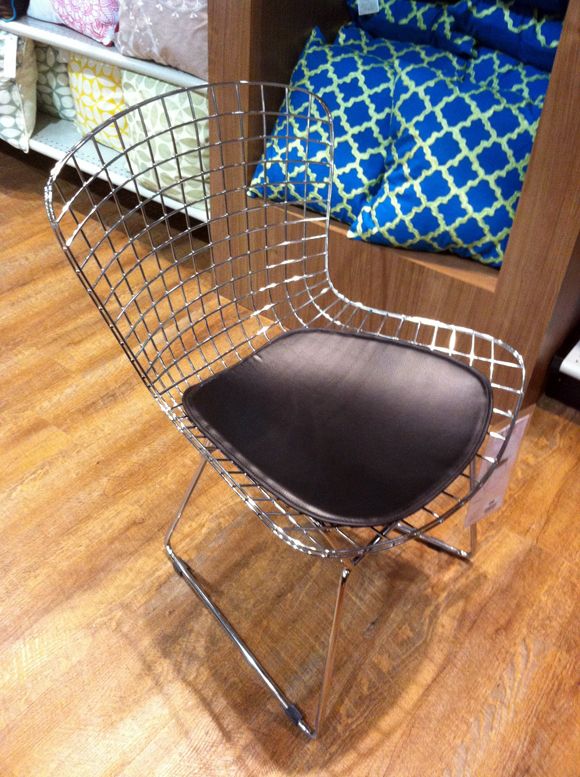 Hope you have a GREAT weekend! xoxo