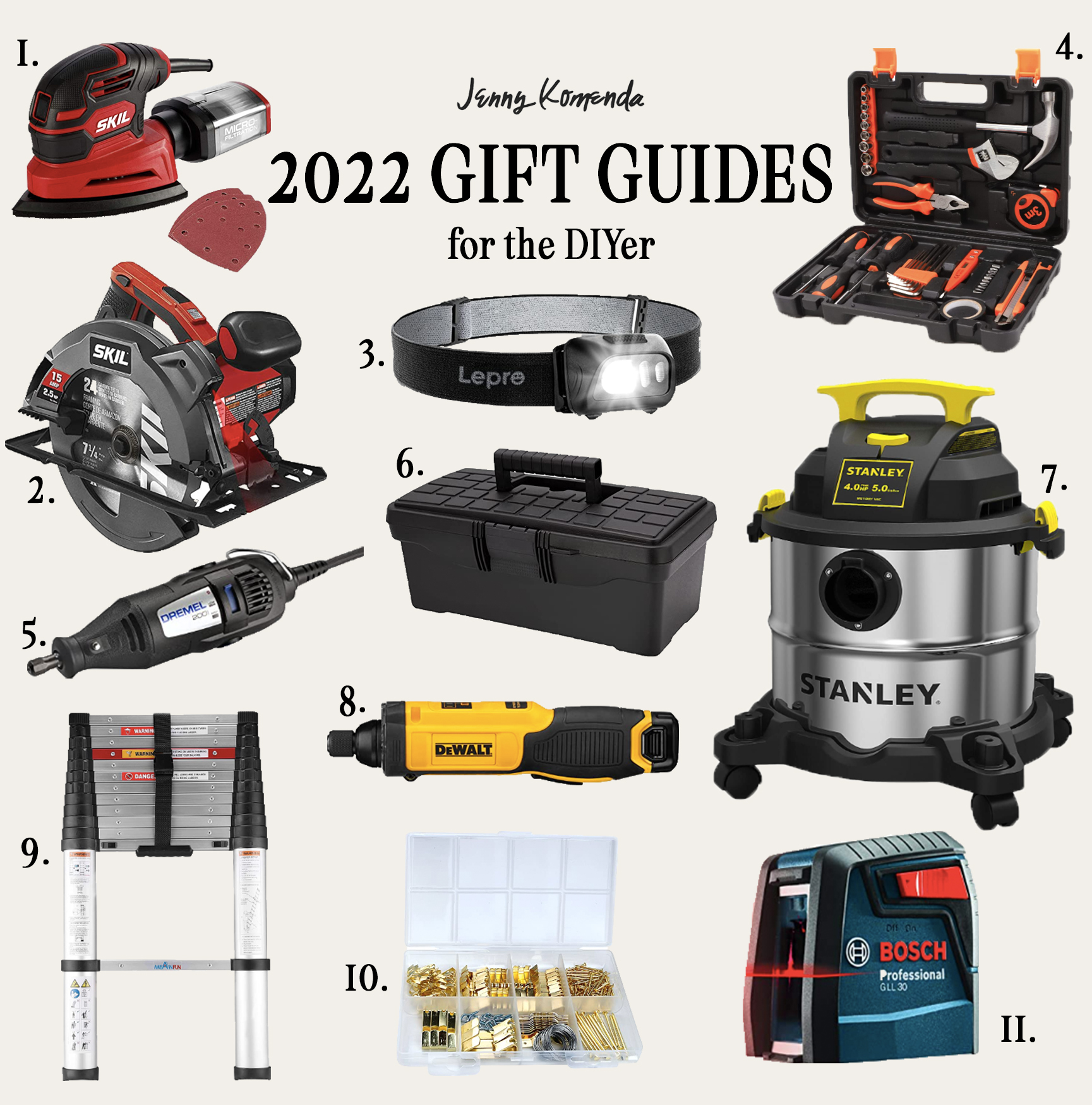 1. Sander – The perfect gift for someone who loves to restore furniture and thrifted finds!
2. Circular Saw – This cord free saw is perfect for small woodworking and molding projects.
3. Head Lamp – Can really come in handy when you are working on a project in a tight or darker space.
4. Tool Kit – This 38 piece kit is perfect for the newbie DIYer!
5. Dremel – From woodworking to jewelry making, this tool does all kinds of fun detail work.
6. Tool Box – Keep all of your tools nice and organized with this simple tool box.
7. Shop Vac – Makes job clean up SO much easier!
8. Cordless Screwdriver – Lightweight and compact!
9. Extendable Telescoping Ladder – This ladder is a must have if you are low on storage space. Extends to full size!
10. Picture Hanging Kit – Every DIYer needs this kit for hanging pictures and mirrors.
11. Laser Level – Trying to hang a gallery wall? It's no problem if you have a laser level!