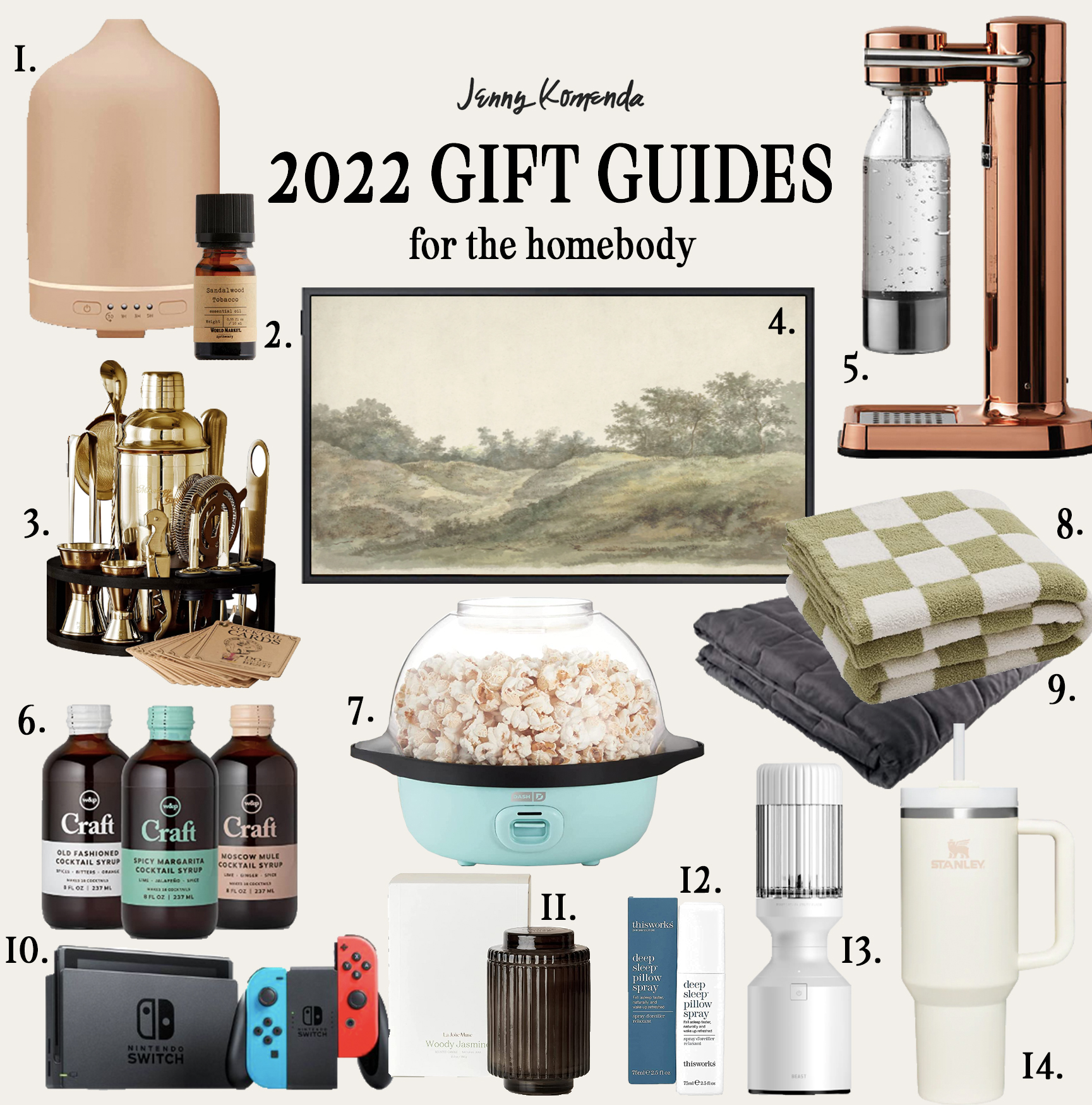 1. Ceramic Diffuser – I love this terracotta diffuser! An awesome dupe for the more expensive versions.
2. Sandalwood Tobacco Diffuser Oil – Great smelling diffuser oil at a great price point.
3. Brass Bar Accessories – Love the brass and wood combo on this set.
4. Frame TV – Maybe this one is just a gift for yourself?! Shown here with our Juniper Print Shop Gully print.
5. Aarke Carbonator – If you like the Sodastream, you'll love the sleeker looking Aarke!
6. Cocktail Mixers – Syrups for making tasty cocktails or mocktails.
7. Popcorn Maker – Up your game on movie nights with this fun popcorn maker.
8. Checkered Throw – How cute is this pattern?
9. Weighted Blanket – Perfect for deep relaxation.
10. Nintendo Switch – Take family game night up a notch!
11. Woody Jasmine Candle – I love this warm, moody scent during the colder months.
12. Deep Sleep Pillow Spray – Spray your pillow before bed or putting a movie on.
13. Beast Blender – The cutest blender that makes the best smoothies!
14. Stanley Cup – This cup got a lot of hype this year, but it's worth it! A great design that fits in your cupholder and gets you to stay hydrated.