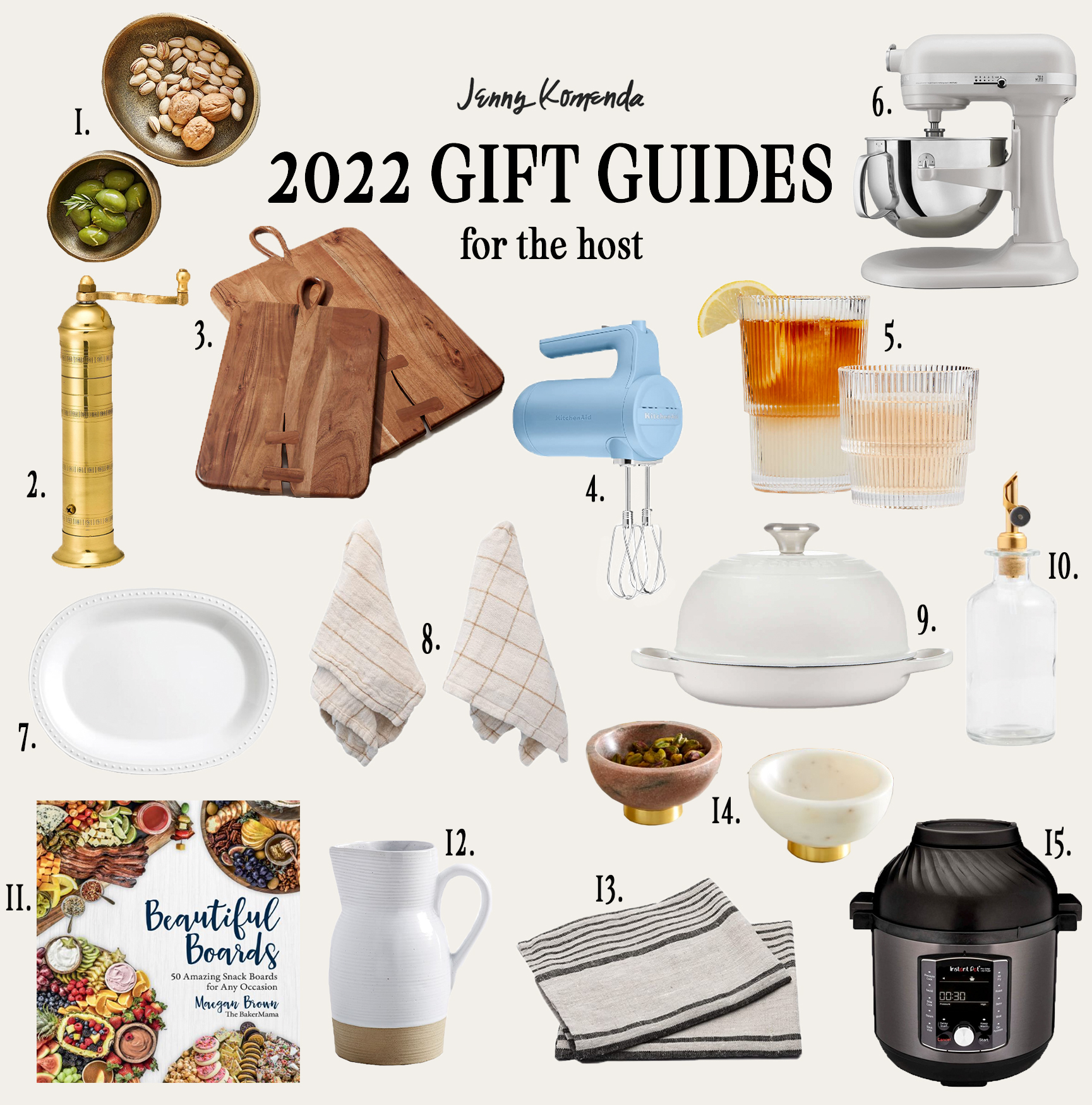 1. Gold Serving Bowls – These tumbled bowls will make even the simplest snack look fancy
2. Brass Pepper Mill – A kitchen must have!
3. Wood Cheese Board – Perfect for charcuterie!
4. Cordless Hand Mixer – This rechargeable mixer makes it easy to move throughout your kitchen as you bake!
5. Ribbed Glassware – Elevates even the simplest cocktails.
6. Kitchenaid Mixer – The ultimate gift for any baker in your life.
7. Serving Platter – A simple, elegant serving staple.
8. Linen Napkins – Love this playful grid pattern for the holidays.
9. Le Creuset Bread Oven – Makes beautiful, artisanal looking loaves right at home!
10. Olive Oil Bottle – Swap out your store bought oil bottle for this pretty one!
11. Beautiful Boards Book – Tips on creating the most beautiful snack boards.
12. Ceramic Pitcher – Instantly elevate any beverage in this simple, chic pitcher.
13. Linen Hand Towels – The ideal host gift. You can never have too many!
14. Marble Dip Bowls – The prettiest marble tones!
15. Pressure Cooker Air Fryer Combo – Save counter space by combining these two appliances in one!