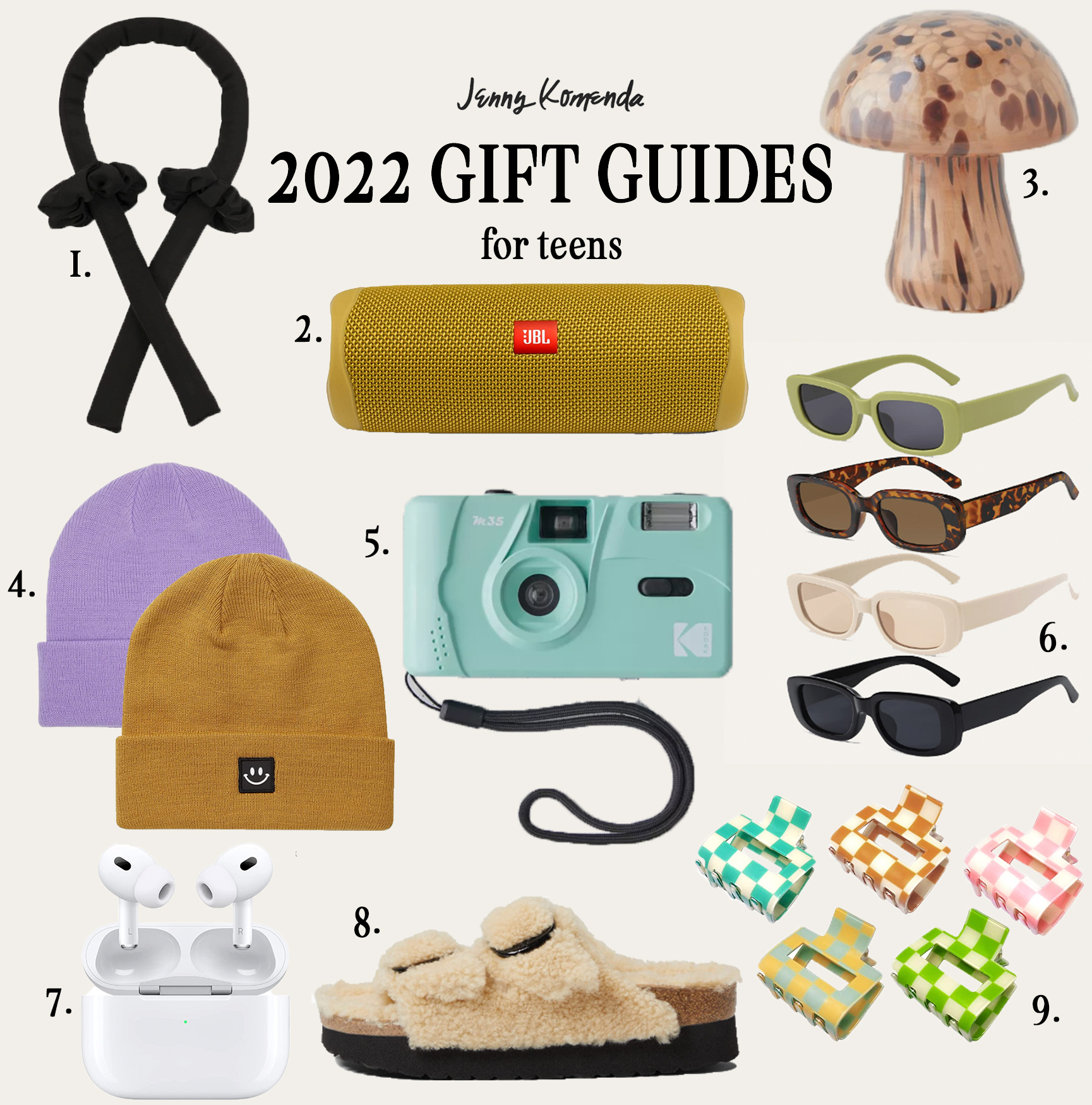 1. Heatless Curler – Sleeping in this curler will give you awesome, heatless waves in the morning.
2. Bluetooth Speaker – The waterproof speaker gives off great sound and comes in a ton of colors.
3. Mushroom Lamp – Glass mushroom lamp that gives off a fun, warm glow.
4. Beanies – These come in so many fun colors!
5. 35mm Camera – This film camera makes for great, non-digital memories!
6. Retro Sunglasses – Love this nostalgic shape.
7. Airpods – A must have!
8. Sherpa Birks – These are so cute and comfy.
9. Hair Clips – How fun is this checkered pattern?