One of my favorite tricks for displaying small scale art is to mix up the frames and the way you display them with stands and easels. This helps breaks up a sea of square edges on a styled shelf!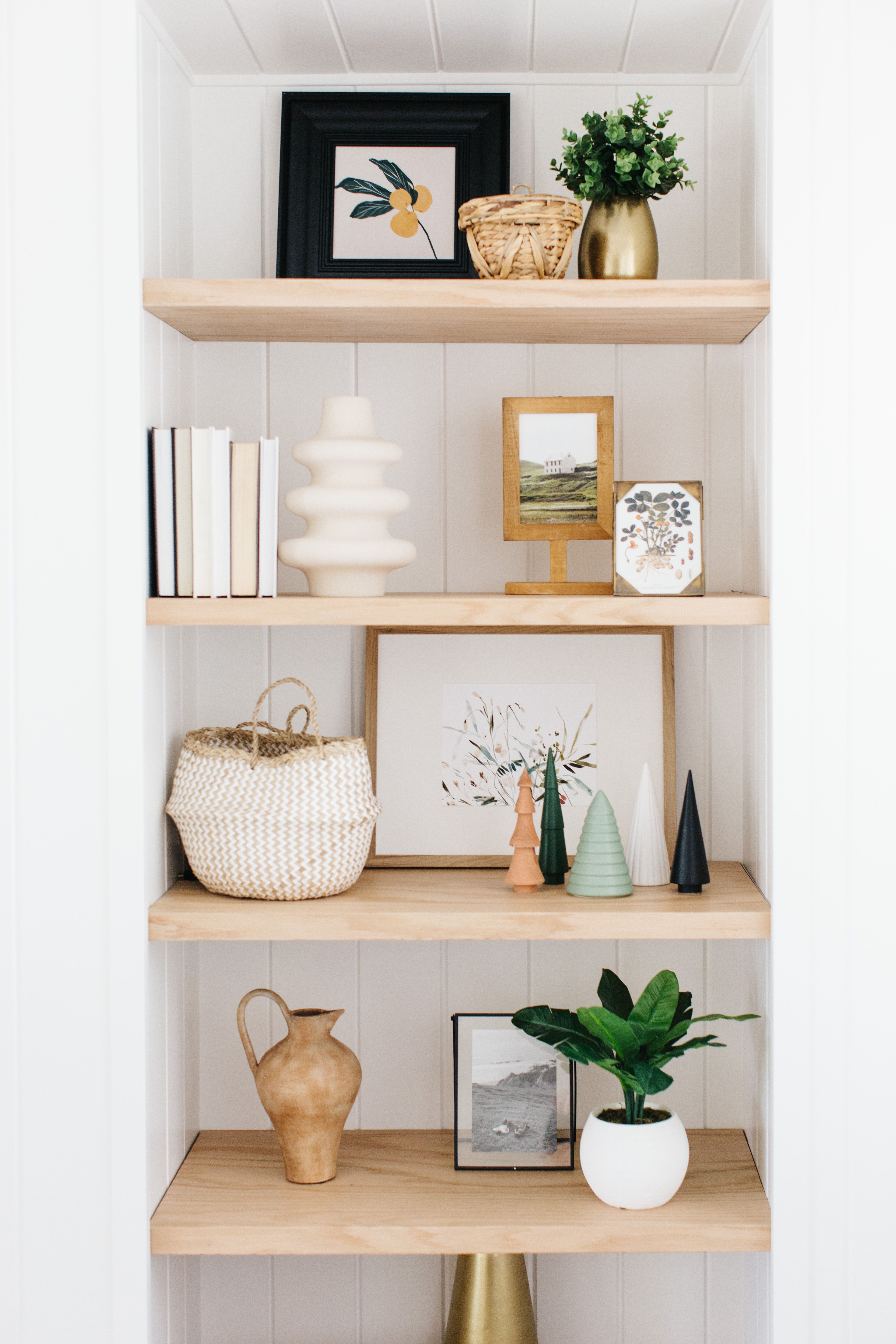 Citrus II Print  //  Salt Box Print  //  Peanut Print  //  Meadow Flowers I Print
Wood Pedestal Frame(similar)  //  Basket  //  Small Basket with Lid  //  White Vase (similar)
An easel really draws attention to the piece it's holding. I love to include an easel when I'm gifting smaller art pieces or framed prints. It makes the gift feel so special!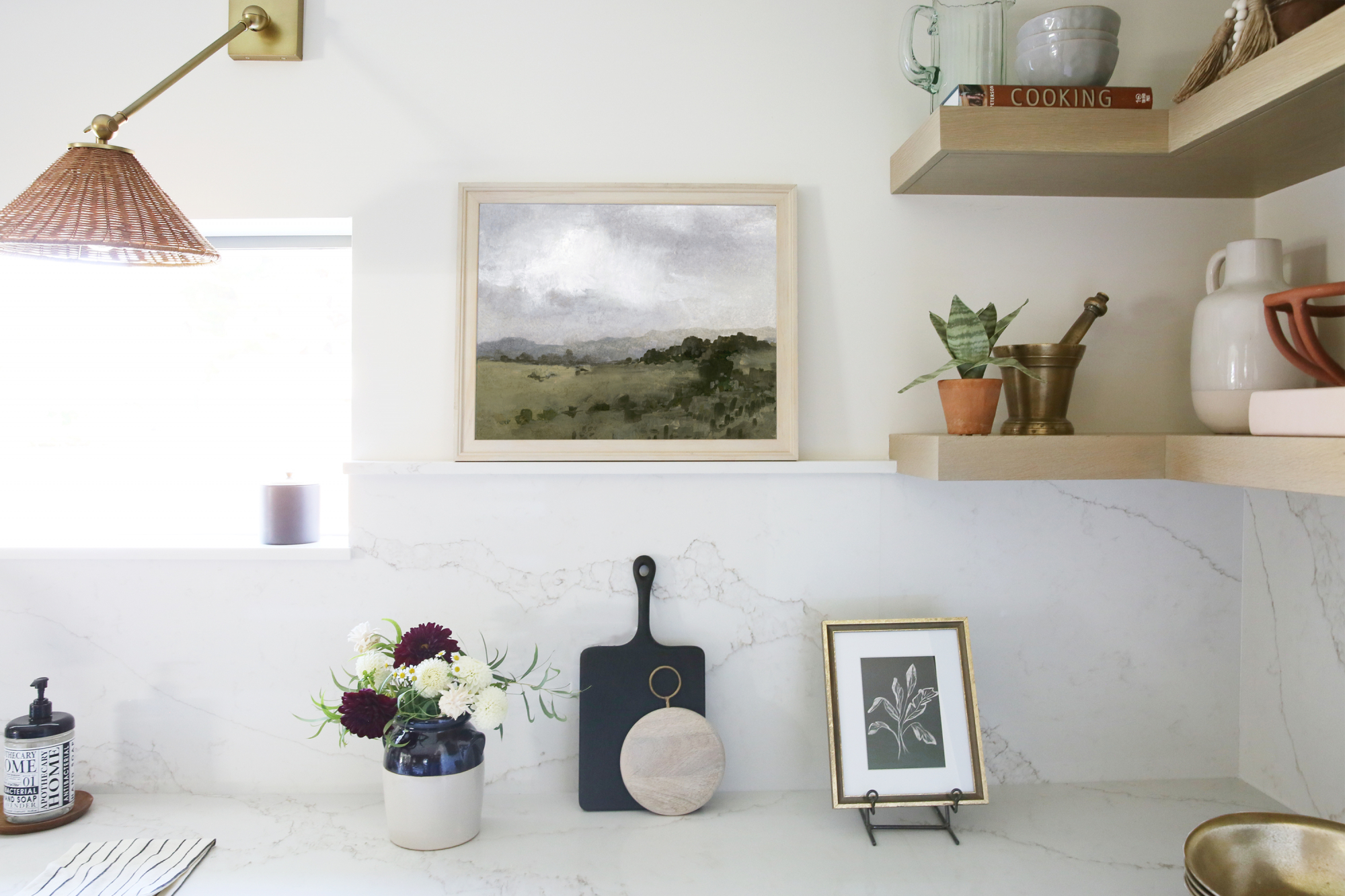 Rattan Sconces  //  Linen Hand Towels (similar)  //  Black Cutting Board (similar)
Click here to see more of this kitchen!
In my living room, I did a little DIY, screwing a plug-in art sconce into a wooden art easel. I love how it turned out here!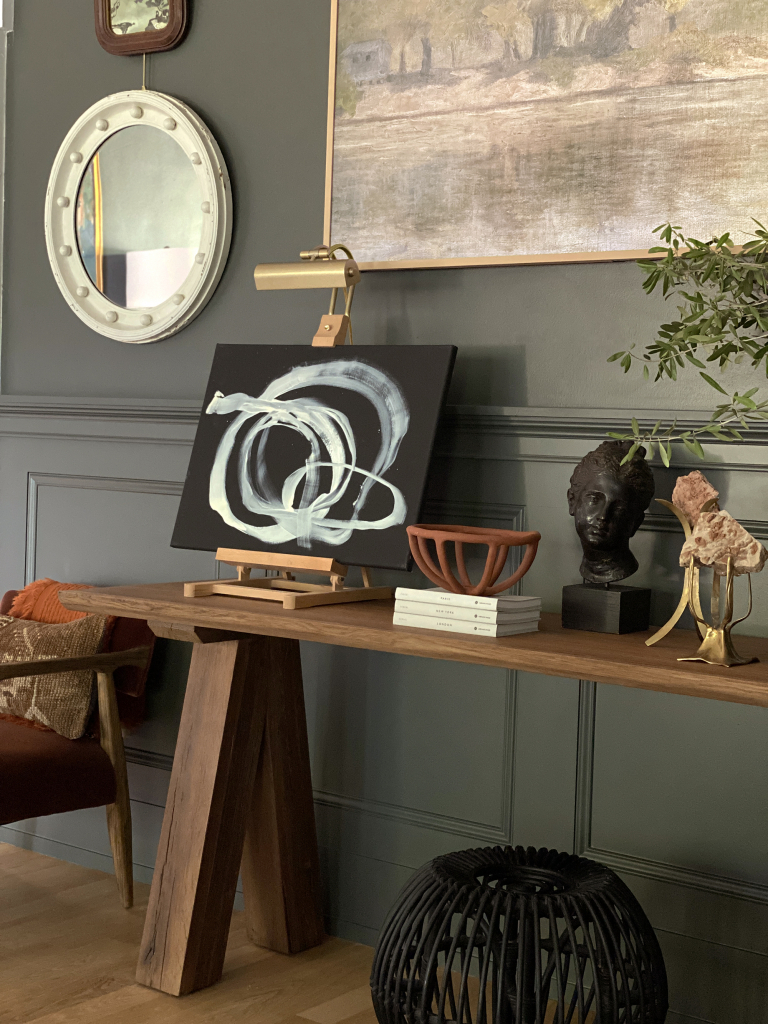 LAKESIDE print  //  KNOTS II print
Frame TV  //  Rust Armchair  //  Wood Console  //  Rattan Ottoman (similar)
Kilim Pillow (similar)  //  Wood Picture Easel  //  Brass Picture Light (similar)
Here are a few more frames with unique shapes, and some options that pair well with easels and stands. We rounded up all of our favorites here below too!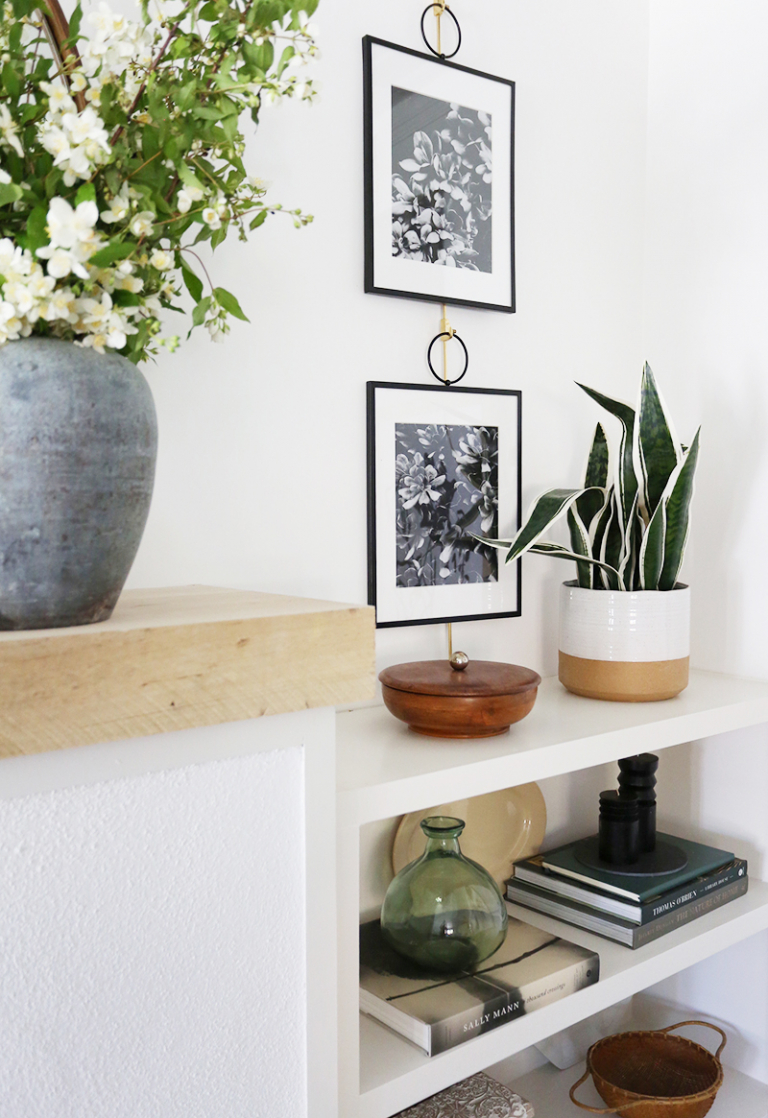 SHADY I print  //  SHADY II print
Black Ring Frames  //  Green Glass Vase  //  Candle (similar)  //  Faux Snake Plant
Women Print  //  Picture Easel (similar)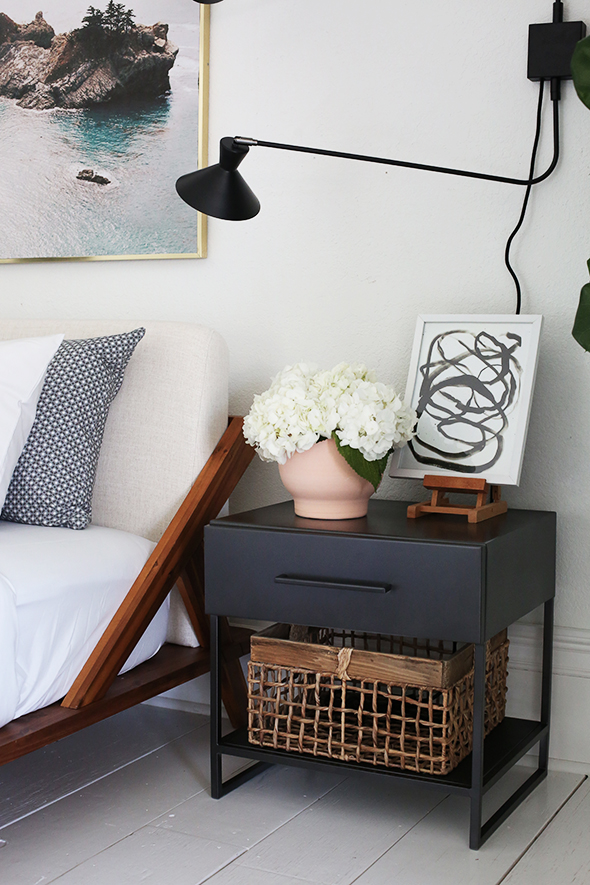 Big Sur Print  //  Knots I Print  //  Nightstands(similar)  //  Bed   //  Wood Easel
Click here to see more of this bedroom!

 1. Brass Easel  //  2. Rattan Frame  //  Meadow Flowers I Print
3. Black Easel  //  4. Burl Wood Frame   //  Flight Print
5. Hanging Brass Frame  // Wild Oak Print
6. Green Marble Frame Stand  //  Knots II Print
7. Hanging Frame with Leather Strap  //  Citrus I Print
8. Black Easel  //  9. Brass Frame  //  Cove Print
10. Wood Easel  //   11. Black Frame  //  Lakeside Print
12. Black Oval Frame  //  Big Sur Print
13. Marble Heart Frame  //  Moth II Print
14. Wood Easel  //  15. Marble Frame  //  Meditation Print
16. Acrylic Easel  //  17. Braided Frame  //  Botanical I Print
18. Black Frame on Stand  //  Hillside Print
19. Gold Frame on Stand  //  Coneflower Print
20. Black & Wood Frame on Stand  //  Scarlett Print
21. White Easel  //  22. Brass Frame(similar)  //  Dahlia I Print
23. Black Easel  //  24. Gold Scalloped Frame  //  Peachy III Print
25. Brass Frame  //  Gather Print
26. Wood Frame on Stand  //  French Port Print
27. Black Frame  //  Lilies I Print
28. Brass Easel  //  29. Sandstone Frame(similar)  //  Garden Roses I Print
30. Black Easel(similar)  //  31. Gold Frame  //  Format Print
32. Marble Frame  //  Shady I Print
33. Black Frame with Ring  //  Aurora Print
34. Gold Twisted Frame  //  Lowland Print
35. Black Easel  //  36. Gold Frame  //  Butterflies Print
37. Gold Easel  //  38. Rattan Scalloped Frame  //  Sprig III Print